Find the Best Debt Consolidation in Kansas City, MO

Top 11 Kansas City Debt Relief Companies

Accredited Partner

National Debt Relief
Read 47,456 Reviews

Debt is often reduced by as much as 50%, with most cases settled in 24-48 months. Fees vary between 15-25% of enrolled debt. No upfront fees. $10,000 minimum debt required. Offers debt settlement services, not a loan provider.

Get Started

Accredited Partner

Freedom Debt Relief
Read 22,116 Reviews

Specializes in debt settlement services only. Debt can be settled in 24-48 months, and fees range from 15-25%. $15,000 minimum debt required. Track progress 24-7 via online dashboard. No-risk debt-relief consultation offered.

Get Started

Accredited Partner

Consolidated Credit Solutions
Read 1,495 Reviews

Reduce credit card payments by up to 30-50%. Offers free online financial education webinars and three debt solutions, including debt consolidation. Specialized credit counseling available for military families.

Learn More

Accredited Partner

Accredited Debt Relief
Read 520 Reviews

Minimum debt required is $10,000. Average debt settlement program takes 2-4 years. Multiple plans available, and no fees are required until settlement is reached. Money-back guarantee. Debt settlement only, no loans available.

Get Started

Accredited Partner

CreditAssociates
Read 340 Reviews

This debt settlement company helps clients eliminate debt in as little as 24-36 months. It uses state-of-the-art software and a team of experts to negotiate your debt with your creditors. Settlement only, not a lender.

Get Started

Accredited Partner

Pacific Debt Inc
Read 540 Reviews

$10,000 minimum debt required. Low monthly program payment and no upfront fees. Service fees vary between 15 and 25% of the total debt enrolled. Most results take 24-48 months. Offers debt negotiation, but not consolidation loans.

Get Started
Credit Direct
Read 80 Reviews

Offers personal loans up to $40,000. Online application available. Licensed in California, Texas, Florida, Pennsylvania, Michigan, North Carolina, Virginia and Arkansas.

CareOne Debt Relief Services Kansas City
Read Author Review

Offers each prospective customer a free debt analysis and personalized plan. Employs a team that understands debt relief, often from personal experience.

Debt Reduction Services Kansas City
Read Author Review

Offers free counseling sessions and free debt consolidation consultations with no obligation. Offers debt consolidation services without requiring a loan.

Holcomb Law
Read Author Review

Operates out of three offices in the Kansas City metro area. Offers an initial no-cost consultation over the phone or in person. Provides same- or next-day appointments with experienced attorneys and bankruptcy specialists.

KC Credit Services Debt Consolidation
Read Author Review

Licensed by the Missouri Division of Finance. Teaches clients in Kansas City how to negotiate debt with creditors. Offers a variety of budget-friendly credit repair programs.

Should I work with a debt relief company in Kansas City?
Debt settlement or debt consolidation companies in Kansas City can help if you're struggling with credit card debt.
Debt relief companies in Missouri can recommend a debt management plan that fits your current financial situation. Many businesses offer a variety of free educational materials to guide you through financial difficulties.
Two of the most common types of debt relief in Missouri include:
Debt consolidation allows you to merge multiple debts into one new loan or credit account. The new loan or account typically has a better interest rate, which lets you pay less each month and have more money left after your payments. Debt consolidation also allows you to pay one creditor each month instead of multiple ones.
Debt settlement is the process of negotiating with your creditors to pay off your debt for a lump-sum payment of less than you owe. You accomplish this by stopping payments to your creditors and letting your Kansas City debt settlement company negotiate for you. In the meantime, you make a single affordable payment into an account set up for debt settlement purposes, which is used by your debt settlement company to offer as payment to your creditors.
Most debt relief companies in Missouri require their clients to have $10,000 or more of unsecured debt, which is debt not secured by collateral. Many companies also offer a free personalized plan or initial consultation you can use to evaluate whether their services might work for you before committing.
If these strategies are not right for you, filing for bankruptcy may be a final option. However, debt relief companies work with you to prevent bankruptcy and exhaust every other possible solution first.
How much does debt relief cost in Kansas City?
The price of debt relief varies based on what services you need:
| Service | Cost |
| --- | --- |
| Credit counseling | Available for free from nonprofit organizations |
| Debt consolidation | Varies based on the interest rate of your debt consolidation loan |
| Debt settlement | 15% to 25% of your either your total debt or the amount settled |
Debt consolidation and debt settlement companies should be transparent about their interest rates, programs and process. Be wary of debt relief companies that:
Charge large upfront fees
Attempt to collect fees before your debt is consolidated or settled
Don't answer questions about their process
Thank you, you have successfully subscribed to our newsletter!
Kansas City debt relief company information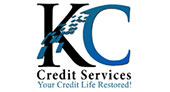 KC Credit Services has been helping Kansas City residents in need of financial stability for more than 25 years. While its most popular debt relief service is negotiating with creditors, this company also helps those trying to buy a house, buy a car or learn more about credit and finances. It offers credit programs for any budget so everyone in KC can gain and maintain financial stability.
Address: 2016 Swift St., North Kansas City, MO 64116
Phone: (816) 421-8001
Hours: M - F: 9am - 6pm
Website: kccreditservices.com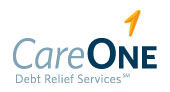 CareOne Debt Relief Services has helped more than 5 million people. Its areas of practice include debt management, debt consolidation and debt settlement. This company has relationships with more than 263,000 creditors, which helps it get clients low monthly payments and reduced interest rates.
Address: Serves Kansas City residents
Phone: (888) 694-3328
Hours: M - Th: 9am - 8pm; F: 9am - 6pm
Website: careonecredit.com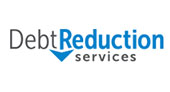 Debt Reduction Services offers debt consolidation, credit counseling and bankruptcy assistance. It is a full-service, nonprofit company that has been helping consumers since 1996. Debt Reduction Services is also a member of the Financial Counseling Association of America.
Address: Serves Kansas City residents
Phone: (866) 688-3328
Hours: Call for hours
Website: debtreductionservices.org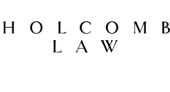 Holcomb Law specializes in insolvency resulting from divorce, separation, job loss or medical problems. Other areas of practice include personal injury law, workers' compensation and traffic law. This firm has more than 20 years of experience and works to provide the highest possible level of service for your case.
Address: 8600 NW 64th St., Ste. 421, Kansas City, MO 64152
Phone: (816) 741-0006
Hours: M - F: 8am - 5pm
Website: holcombkclaw.com
You're signed up
We'll start sending you the news you need delivered straight to you. We value your privacy. Unsubscribe easily.