Best Debt Consolidation in Cincinnati, OH

Written by
Many Cincinnati residents struggling with debt can benefit from debt relief. Debt relief companies offer a variety of services, including debt settlement, debt consolidation and credit counseling. We made a list of the best debt relief companies in Cincinnati to help you stop worrying about calls and letters from creditors.
Why trust ConsumerAffairs?
Our recommendations are based on what reviewers say.
4,245,529 reviews on ConsumerAffairs are verified.
We require contact information to ensure our reviewers are real.
We use intelligent software that helps us maintain the integrity of reviews.
Our moderators read all reviews to verify quality and helpfulness.
Top 11 Cincinnati Debt Relief Companies

Read 50,344 Reviews

Debt is often reduced by as much as 50%, with most cases settled in 24-48 months. Fees vary between 15-25% of enrolled debt. No upfront fees. $10,000 minimum debt required. Offers debt settlement services, not a loan provider.

Get Started

Read 681 Reviews

Minimum debt required is $10,000. Average debt settlement program takes 2-4 years. Multiple plans available, and no fees are required until settlement is reached. Money-back guarantee. Debt settlement only, no loans available.

Read 1,827 Reviews

Nonprofit credit counselor serving all 50 states. Housing counseling and debt management plans. Average $40 monthly fees. Minimum $1,000 in eligible debt. Provides a financial literacy program for employers.

Get a Quote

Read 826 Reviews

Works with unsecured debts only, such as credit card, medical and business debt. Eliminates debt in 24 to 48 months. Service fee is 15% to 25%, and a free initial debt consultation is available. Not available in all states.

Chat with a ConsumerAffairs decision guide

Live agent

Achieve Personal Loans

Partner Disclosures

All loans available through Achieve Personal Loans (NMLS ID #227977) are originated by Cross River Bank (a New Jersey state chartered commercial bank) or Pathward, N.A. (Equal Housing Lenders) and may not be available in all states. All loan and rate terms are subject to eligibility restrictions, application review, credit score, loan amount, loan term, lender approval, and credit usage and history. Minimum loan amounts vary due to state-specific legal restrictions – please call an Achieve Personal Loans consultant for further details. Loan amounts generally range from $5,000 to $50,000 including origination fees, and are offered based on loan purpose and underwriting conditions. Repayment periods range from 24 to 60 months. APRs range from 7.99% to 35.99% APR and include applicable origination fees. Example loan: four-year $20,000 loan with a rate of 15.49% and corresponding APR of 18.34%, would have an estimated monthly payment of $561.60 and a total cost of $26,956.80. To qualify for a 7.99% APR loan, a borrower will need excellent credit, a loan amount for $12,000.00 or less, and a term of 24 months. Loan origination fees vary from 1.99% to 5.99%. Adding a co-borrower with sufficient income; using at least 85% of the loan proceeds to directly pay off qualifying existing debt; or showing proof of sufficient retirement savings, could also help you qualify for lower rates. Average interest savings for personal loans range from 0% - 6% based on closed loans that qualified for one or more of our rate discounts in July 2022. †Times noted are estimates and can vary for a loan request from Achieve Personal Loans (NMLS #227977). Same day approvals assume that a fully completed application with all required supporting documentation is provided early enough on a day that our offices are open. Achieve Personal Loans consultants are available Monday–Friday 6AM to 8PM MST and Saturday–Sunday 7AM to 4PM MST.

Read 524 Reviews

Loan amounts from $5,000 to $50,000. Select from 24- to 60-month terms. APR from 7.99% to 35.99%. Requires 620 credit score. Origination fee up to 5.99%. No prepayment penalty.

Get Started

Call Center Open

(844) 752-5328

Read 11 Reviews

The Trinity Debt Management Program (DMP) helps consumers make informed financial decisions to take control of their repayment plans. The Trinity DMP reduces debts to one monthly payment, decreases interest rates and more.

Chat with a ConsumerAffairs decision guide

Live agent
Read Author Review

Provides debt consolidation without a loan. Offers free debt consolidation consultation and free credit counseling session. Services available in Spanish.

Chat with a ConsumerAffairs decision guide

Live agent
Read Author Review

Specializes in fast debt negotiation and settlement for credit cards, private student loans, unsecured personal loans, tax debt and mortgages. Provides free in-person consultations at Cincinnati location.

Chat with a ConsumerAffairs decision guide

Live agent
Read Author Review

Uses debt negotiation as an alternative to bankruptcy. Offers free case evaluations. Provides services in Cincinnati, Columbus and Northern Kentucky.

Chat with a ConsumerAffairs decision guide

Live agent

How debt relief works in Cincinnati, OH
There are many different types of debt relief available in Cincinnati, and it's essential to know more about your options before committing to any of them. Some of the most popular ways to manage debt include:
Credit counseling: Credit counselors help individuals take control of their financial situation and recommend tools to manage debt and finances. This is often done through creating and following a budget, but for those with higher debts, the counselor may recommend debt consolidation or debt settlement.
Debt consolidation: Companies that provide debt consolidation typically offer you a personal loan at a lower interest rate than your debts. This loan is used to pay off your existing debts, and you make one monthly payment to the debt consolidation company instead of paying all of your bills separately. Some companies offer debt consolidation without a loan and negotiate with your creditors for more moderate interest rates, which lowers your monthly payments. In this scenario, you pay the debt consolidation company one lump sum per month, and it distributes the funds to your creditors.
Debt settlement: Debt settlement involves paying a company to negotiate with your creditors for a smaller one-time, lump-sum payment that pays off your debts in full. You pay the debt settlement company a fee for this service, typically a percentage of how much you saved, if they are successful in settling at least one of your multiple debts.
Cincinnati debt relief laws
The state of Ohio regulates agencies that provide debt consolidation and enforces standards to protect people from unethical business practices. Some regulations include:
A company can charge no more than $75 for a setup fee or initial consultation
Debt settlement companies are prohibited from charging fees of more than 8.5% of your total monthly payment to the program or $30, whichever is greater
Debt relief organizations are required to register with the state
If a company does not follow one or more of these standards, this is a red flag indicating a fraudulent company. Make sure to file a report with the Ohio Attorney General.
Can I qualify for debt relief in Cincinnati?
Qualifications for debt consolidation loans vary by company, but most require a minimum credit score of 640 and at least $10,000 in debt. Some companies may work with clients who have lower credit scores but charge a higher interest rate that severely limits how much you save.
If you do not qualify for debt consolidation, debt settlement is an excellent option. To participate in debt settlement, you must be behind in your payments or be willing to stop making payments, which typically lowers your credit score. Debt settlement businesses usually require at least $10,000 in unsecured debt, which is debt that is not secured by collateral that can be seized by your creditor.
Thank you, you have successfully subscribed to our newsletter!
Cincinnati debt relief company information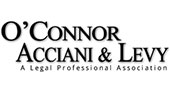 O'Connor Acciani & Levy is a law firm that provides debt settlement services. If your case qualifies, its attorneys negotiate with creditors to reduce the amount of debt you must pay, help you pay off a significant portion at once, extend your repayment period and possibly lower your interest rates. The company offers free case evaluations.
Address: 600 Vine St., Ste. 1600, Cincinnati, OH 45202
Phone: (877) 288-3241
Hours: 24/7
Website: oal-law.com/cincinnati/bankruptcy-lawyers/debt-settlement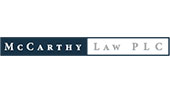 McCarthy Law PLC is a law firm with attorneys who specialize in fast debt negotiation and settlement. Types of debt settled include credit cards, private student loans, unsecured personal loans, IRS tax debt and mortgage debt. The main focus of McCarthy Law PLC is to help you avoid filing for bankruptcy. The firm charges less than the market rate of 20% to 25% of the debt owed and matches competitors' prices. It offers free in-person consultations.
Address: 225 W. Court St., Ste. 300, Cincinnati, OH 45202
Phone: (855) 976-5777
Hours: M - F: 8am - 6pm
Website: mccarthylawyer.com/lawyer/joseph-candito-blue-ash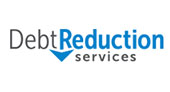 Debt Reduction Services is a nonprofit organization that provides debt consolidation, credit counseling and student loan help. Instead of offering a debt consolidation loan, it consolidates your payments into one lump sum that you pay to the company and it distributes to your creditors. Debt Reduction Services can lower interest rates for you and negotiate with creditors to eliminate or reduce late fees. You can contact the company for a free credit counseling session or debt consolidation consultation. Average clients complete the program and pay off debts within five years. Its services are available in Spanish.
Address: Serves Cincinnati residents
Phone: (866) 688-3328
Hours: M - F: 9am - 8pm
Website: debtreductionservices.org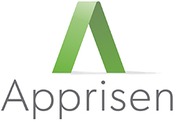 Apprisen is a nonprofit organization that provides financial wellness programs in Cincinnati. Its services include financial counseling, debt management programs (DMPs), credit health education, financial coaching and student loan help. Its debt management programs are designed to help you pay off credit cards, medical bills and other unsecured debt in an average of 48 months. After program completion, counselors work with you on a new financial plan to stay on track. The company charges a setup fee of $45 and monthly fees of no more than $45. Services are available in Spanish.
Comparing
×
You're signed up
We'll start sending you the news you need delivered straight to you. We value your privacy. Unsubscribe easily.