Best Debt Consolidation in Chicago, IL

Written by
Chicago has one of the highest costs of living in the U.S., which makes it difficult for residents to stay on budget and causes many people to go into debt. Debt relief companies help with various solutions, including debt consolidation loans and debt settlement. Look for an experienced debt relief company with a proven record of results.
Why trust ConsumerAffairs?
Our recommendations are based on what reviewers say.
4,242,460 reviews on ConsumerAffairs are verified.
We require contact information to ensure our reviewers are real.
We use intelligent software that helps us maintain the integrity of reviews.
Our moderators read all reviews to verify quality and helpfulness.
Top 9 Chicago Debt Relief Companies

Read 50,294 Reviews

Debt is often reduced by as much as 50%, with most cases settled in 24-48 months. Fees vary between 15-25% of enrolled debt. No upfront fees. $10,000 minimum debt required. Offers debt settlement services, not a loan provider.

Get Started

Read 1,827 Reviews

Nonprofit credit counselor serving all 50 states. Housing counseling and debt management plans. Average $40 monthly fees. Minimum $1,000 in eligible debt. Provides a financial literacy program for employers.

Get a Quote

Achieve Personal Loans

Partner Disclosures

All loans available through Achieve Personal Loans (NMLS ID #227977) are originated by Cross River Bank (a New Jersey state chartered commercial bank) or Pathward, N.A. (Equal Housing Lenders) and may not be available in all states. All loan and rate terms are subject to eligibility restrictions, application review, credit score, loan amount, loan term, lender approval, and credit usage and history. Minimum loan amounts vary due to state-specific legal restrictions – please call an Achieve Personal Loans consultant for further details. Loan amounts generally range from $5,000 to $50,000 including origination fees, and are offered based on loan purpose and underwriting conditions. Repayment periods range from 24 to 60 months. APRs range from 7.99% to 35.99% APR and include applicable origination fees. Example loan: four-year $20,000 loan with a rate of 15.49% and corresponding APR of 18.34%, would have an estimated monthly payment of $561.60 and a total cost of $26,956.80. To qualify for a 7.99% APR loan, a borrower will need excellent credit, a loan amount for $12,000.00 or less, and a term of 24 months. Loan origination fees vary from 1.99% to 5.99%. Adding a co-borrower with sufficient income; using at least 85% of the loan proceeds to directly pay off qualifying existing debt; or showing proof of sufficient retirement savings, could also help you qualify for lower rates. Average interest savings for personal loans range from 0% - 6% based on closed loans that qualified for one or more of our rate discounts in July 2022. †Times noted are estimates and can vary for a loan request from Achieve Personal Loans (NMLS #227977). Same day approvals assume that a fully completed application with all required supporting documentation is provided early enough on a day that our offices are open. Achieve Personal Loans consultants are available Monday–Friday 6AM to 8PM MST and Saturday–Sunday 7AM to 4PM MST.

Read 523 Reviews

Loan amounts from $5,000 to $50,000. Select from 24- to 60-month terms. APR from 7.99% to 35.99%. Requires 620 credit score. Origination fee up to 5.99%. No prepayment penalty.

Get Started

Call Center Open

(844) 752-5328

Read Author Review

Assesses alternatives to bankruptcy, including debt negotiation. Represents clients throughout Chicagoland with personalized strategies. Offers free consultations. Meets at the homes of clients who can't travel.

Chat with a ConsumerAffairs decision guide

Live agent
Read Author Review

Offers budget consultations and free counseling sessions to determine debt management options. Works with creditors to reduce finance charges and late fees. Helps most clients pay off debt in five years.

Chat with a ConsumerAffairs decision guide

Live agent
Read Author Review

Provides legal guidance for debt consolidation, debt negotiation and debt settlement. Offers a free case evaluation. Has office locations in Downtown Chicago and surrounding areas.

Chat with a ConsumerAffairs decision guide

Live agent
Read Author Review

Explores alternatives to bankruptcy, including negotiating payment plans with creditors and setting up debt consolidation. Offers free initial consultation. Handled thousands of cases in over 25 years of business.

Chat with a ConsumerAffairs decision guide

Live agent

Debt settlement and debt consolidation companies in Chicago help those who need guidance with credit card debt. There are many benefits to hiring a debt relief company to help, including lowering your monthly payments or paying off your debts for less than you owe. Although there are a few ways debt settlement companies can help you, the result should be a clear path to credit recovery.
Can I qualify for debt relief in Chicago?
Most people with more than $10,000 of debt qualify for some form of debt relief in Chicago, though some types of debt relief may have different requirements. Some of the most common qualifications for debt relief are:
Debt consolidation loans: A debt consolidation loan pays off your debts with a new loan, which lets you make one payment. These loans are typically at a lower interest rate than your current debts. Most lenders require you to have a credit score of 640 or higher to qualify for a debt consolidation loan. Some companies lend money to people with lower credit scores, but these loans often have high interest rates and large origination fees.
Debt settlement: During debt settlement, you pay an affordable monthly amount into an account set up specifically for debt relief purposes. A debt relief company uses the funds to negotiate with creditors in an attempt to settle your debts for less than the full amount you owe. Only unsecured debt that does not use an asset as collateral is eligible for debt settlement — this includes credit card bills. You must also be behind on your bills or be willing to stop payments to your creditors, which has a negative effect on your credit score, and be able to make payments into the account created for debt settlement.
Bankruptcy: Anyone who is overwhelmed by debt can file for bankruptcy. Depending on the type of bankruptcy you file and your financial situation, the court may discharge your debt or have you enter a payment plan with your creditors. Some debts, including tax debt, student loan debt and child support, are not eligible for bankruptcy.
Most debt relief companies in Chicago offer free consultations. During this time, you can talk to a debt expert about your options and which are best for your financial situation.
Chicago debt relief FAQ
What kinds of debt qualifies for debt settlement?

Debt settlement only works with unsecured debt, which includes credit cards and personal loans that do not have collateral attached. Debt settlement companies do not assist with mortgages, auto loans, back taxes or speeding tickets. Make sure to ask the debt relief company if your particular debts qualify for debt settlement before entering an agreement.
How long does debt settlement take?

The debt settlement process takes anywhere from weeks to multiple years. The amount of time depends on how much you owe, how long it takes you to accumulate enough money to settle and how long negotiations take.
How much does debt settlement cost?

The cost of debt settlement depends on how much of your debt is settled. Many companies charge between 15% to 25% of the settled debt. Don't work with any debt settlement company that charges upfront fees — this is a red flag indicating a scam.
Will debt settlement affect my credit?

Yes, debt settlement negatively affects your credit because you stop making payments while your debt relief company negotiates a settlement. However, your score is impacted less during debt settlement than if you file for bankruptcy.
What is debt consolidation?

Debt consolidation is the process of combining multiple debts into a single loan, often with a lower interest rate. You can save money by receiving a lower interest rate, but debt consolidation does not reduce the total amount you owe.
Thank you, you have successfully subscribed to our newsletter!
Chicago debt relief company information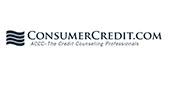 ConsumerCredit.com's debt management program helps clients reduce interest rates, stop late fees, consolidate debt into one monthly payment, pay off debt in five years and develop a realistic budget. This nonprofit also offers credit counseling and bankruptcy counseling. It does not charge for advice and budget consultations.
Address: 875 N. Michigan Ave., Ste. 3100, Chicago, IL 60611
Phone: (312) 373-3711
Hours: Call for hours
Website: consumercredit.com/illinois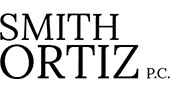 Lawyers at Smith Ortiz P.C. have more than 25 years of experience in debt relief and bankruptcy. The firm's services include working with creditors to arrange affordable repayment plans and arranging debt consolidation. Call or fill out an online form to schedule a free initial consultation.
Address: 4309 W. Fullerton Ave., Chicago, IL 60639; Multiple locations
Phone: (312) 945-7451
Hours: Call for hours
Website: smithortiz.com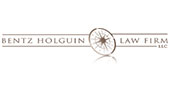 Bentz Holguin Law Firm is a full-service Chicago firm that helps assess bankruptcy alternatives, including credit card debt relief and debt negotiation. Contact the firm for a free consultation. If you are unable to travel to its Downtown Chicago office, Bentz Holguin Law Firm's employees can come to your home.
Address: 100 N. LaSalle St., Ste. 1600, Chicago, IL 60602
Phone: (312) 647-2116
Hours: Call for hours
Website: bentzholguinlaw.com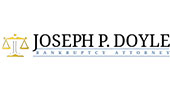 Attorney Joseph P. Doyle assists with debt relief services, including debt settlement and debt consolidation. His firm focuses on helping clients avoid bankruptcy. At a free initial consultation, its employees review your situation, determine your needs and propose a plan of action. There are six offices in the Chicago area.
Address: 105 S. Roselle Road, Ste. 203, Schaumburg, IL 60193; Multiple locations
Phone: (312) 957-8077
Hours: Call for hours
Website: fightbills.com
Comparing
×
You're signed up
We'll start sending you the news you need delivered straight to you. We value your privacy. Unsubscribe easily.