Best Debt Consolidation in Atlanta, GA


Written by
Atlanta residents struggling with credit card debt often use debt relief to manage their bills. Debt relief companies offer several services, including debt settlement, debt consolidation, bankruptcy help and credit counseling. We put together this guide to explain the basics of debt relief and list the best debt relief companies in Atlanta.
Why trust ConsumerAffairs?
Our recommendations are based on what reviewers say.
4,314,567 reviews on ConsumerAffairs are verified.
We require contact information to ensure our reviewers are real.
We use intelligent software that helps us maintain the integrity of reviews.
Our moderators read all reviews to verify quality and helpfulness.
Top 7 Atlanta Debt Relief Companies

Read 51,342 Reviews

Debt is often reduced by as much as 50%, with most cases settled in 24-48 months. Fees vary between 15-25% of enrolled debt. No upfront fees. $10,000 minimum debt required. Offers debt settlement services, not a loan provider.

Get Started

Read 1,848 Reviews

Nonprofit credit counselor serving all 50 states. Housing counseling and debt management plans. Average $40 monthly fees. Minimum $1,000 in eligible debt. Provides a financial literacy program for employers.

Get a Quote

Read 30,633 Reviews

Specializes in debt settlement services. Debt can be settled in 24 to 48 months, and fees range from 15% to 25%. $15,000 minimum debt required. Track progress 24/7 via online dashboard. No-risk debt relief consultation offered.

Get Started
Read Author Review

Helps customers avoid bankruptcy and reduce debt fast. Offers a confidential, no-obligation phone consultation. Does not require clients to own their home to get a debt consolidation loan.

Chat with a ConsumerAffairs decision guide

Live agent
Read Author Review

Connects customers with a bankruptcy lawyer to help them consolidate debt, improve their credit scores and decide if debt settlement is their best option. Specializes in debt settlement, bankruptcy and student loan debt.

Chat with a ConsumerAffairs decision guide

Live agent
Read Author Review

Represents clients in court for $500 plus the cost of filing. Works to settle clients' debt for 55 to 60 cents on the dollar. Charges for debt settlement based on a percentage of the debt owed.

Chat with a ConsumerAffairs decision guide

Live agent

Atlanta has the third-highest average credit card debt in the nation, and the average family in the city owes more than $8,000 in credit card debt. These debts make it difficult to pay monthly bills or save money for emergencies. To help alleviate debt problems, many people turn to Georgia debt relief companies for debt settlement, debt consolidation, credit counseling or bankruptcy assistance.
How does debt relief work in Atlanta?
Atlanta residents have access to several different types of debt relief. The service that works best for you depends on your financial situation.
Credit counseling helps people in Atlanta manage their debt and organize their finances. Credit counselors work with clients to review their budgets, credit reports and debt. After conducting a thorough analysis of the person's finances, the counselor makes recommendations and educates them on how to improve their financial situation.
Debt consolidation loans let you pay off your current debts with a single loan, which reduces the number of creditors you owe and makes your debt more manageable. The new loan is typically at a lower interest rate than your previous debts, which lowers the amount of money you pay over time. Debt consolidation loans may be secured with collateral, like your house or car, or unsecured.
Debt settlement involves negotiating with your creditors to clear your debt with a lump-sum payment that is less than the amount you owe. The process requires you to stop payments to your creditors and make affordable payments into an account that is created for debt settlement purposes. These funds are used to make settlement offers to your creditors. Debt settlement only works with unsecured debt and is likely to harm your credit score. This is usually the last step to avoid bankruptcy.
Bankruptcy is a last resort for people with overwhelming debt. While bankruptcy discharges many of your debts and stops calls and letters from creditors, it has long-term consequences, including a severe penalty to your credit score and a reduced chance to qualify for a mortgage or car loan. Bankruptcy cannot eliminate some debts, like student loans, tax debts and alimony payments.
Atlanta debt relief scams
Many debt relief companies in Atlanta work with their clients' best interests in mind, but some fraudulent businesses prey on individuals in desperate situations. The Federal Trade Commission (FTC) ensures relief companies aren't scamming individuals. Make sure to review the FTC website on debt relief and submit a report if you feel you have been taken advantage of by one of these companies.
Thanks for subscribing.
You have successfully subscribed to our newsletter! Enjoy reading our tips and recommendations.
Atlanta debt relief company information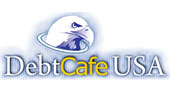 DebtCafe Atlanta helps Georgia residents manage their debt and get back on track financially. The company also gives customers flexible due dates for their payments. The company helps Atlanta customers reduce calls and letters from creditors and receive lower finance charges.
Address: Serves Atlanta residents
Phone: (844) 889-3773
Hours: Call for hours
Website: georgia.debtcafe.com/debt-consolidation-atlanta.html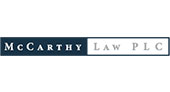 The McCarthy Law firm connects Georgia residents with lawyers who specialize in debt relief and help clients settle their debt for a fraction of what they owe. The McCarthy Law firm charges clients a percentage of the debt they're attempting to settle. The firm has 90 locations nationwide and offers free in-office consultations.
Address: 1275 Peachtree St. NE, Ste. 525, Atlanta, GA 30309
Phone: (855) 976-5777
Hours: M - F: 6am - 6pm
Website: mccarthylawyer.com/our-locations/georgia/atlanta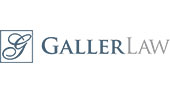 Galler Law offers free consultations on different debt relief topics. Clients can use the sign-up tool on its website to get a 15-minute consultation call for help with private student loan debt, mortgage modification and tax resolution. This firm specializes in debt settlement, foreclosures, vehicle repossession and Chapter 7 and Chapter 13 bankruptcies. While it does handle bankruptcy cases, the firm makes sure to thoroughly investigate each client's situation and explore every other option first.
Address: 875 Old Roswell Road, Ste. B100, Roswell, GA 30076
Phone: (770) 671-8830
Hours: M - F: 9am - 6pm
Website: gallerlaw.com/debt-settlement
Comparing
×
You're signed up
We'll start sending you the news you need delivered straight to you. We value your privacy. Unsubscribe easily.