---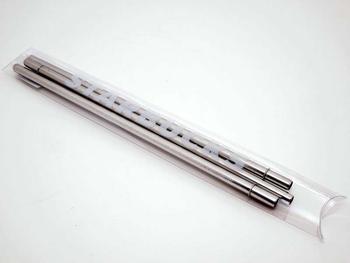 Starbucks of Seattle, Wash., is recalling about 2.8 million stainless steel straws sold in the U.S. and Canada.
The straws are rigid and can poke children in the mouth, posing a risk of injury.
The firm has received three reports of mouth lacerations to young children while drinking.
This recall involves reusable stainless steel Cold-to-Go food grade drinking straws in two sizes. The straws were packaged and sold in sets of three and were also sold as a component of two sizes of stainless steel beverage cups: Grande 16-ounce cups and Venti 24-ounce cups.
The straws feature a ridge at the bottom that keeps the straw attached to the lid. The Grande straws measure approximately 9.5 inches and the Venti straws measure approximately 10.4 inches.
The straws, manufactured in China, were sold exclusively at Starbucks stores nationwide and online at Starbucks.com from June 2012, through June 2016, for about $6 for a set of three straws. The beverage cups with straws were sold for between $11 and $30.
What to do
Consumers should not allow children to handle or use the stainless steel straws.
Consumers may contact Starbucks at 800-782-7282 from 3 a.m. to Midnight (PT) daily or online at https://news.starbucks.com and click on "stainless steel straw warnings" for more information.
---