Consumer Complaints and Reviews

We are members of their 'Private Client Group' which probably helps. Fidelity has been excellent for us for 40 years, before and after retirement. We have used Vanguard (terrible), T. Rowe Price (quite good), Charles Schwab (OK) but none comes close to Fidelity. The best customer service we have ever had. Before retiring, there was a branch near us which was convenient. After retirement, there is no branch close but service still excellent. Fidelity handled the tricky change of trustee when one died very quickly. We fought Vanguard for 8 weeks over the same issue (moved all Vanguard assets to Fidelity after that).

I was at first asked to give a video interview which I initially thought of as innovative. After and during my second interview by phone, it became clear that my interviewer was judging me and treating me as if I was not worth being spoken to more professionally. Words or phrases like, "Oh, let me stop you right there. You don't say that at an interview!" and "I don't need to hear about that!" I felt judged and as if I had no shot from the beginning of the questions. She attempted to give constructive criticism but was not at all helpful, instead left a bad taste in my mouth.
Professionalism is important, but being personable is imperative for a more thorough interview. I was completely floored when she then said she didn't think I wanted something long-term, and that's what they were looking for. I couldn't believe me saying, "I am looking for a company I can grow with and stay in until retirement," "...and I was even more interested in Fidelity after watching positive employee testimonials of those with Fidelity for 30 years..." was not translated into me looking for longevity. I am Filipino and born and raised in the states with only one language I speak fluently, English. I think she judged me based on my appearance and race. I don't feel it was at all a fair assessment of my abilities or intentions.

I casually signed up when I worked for a company temporarily, choosing not to allow Fidelity to take money out of my paycheck. I believe it was required. It took about 2 minutes and a couple of checkboxes. I finished my 4 month contract with the company and then went elsewhere. The Fidelity account is still open and I regularly receive snail mail from them. I'm very uncomfortable with another financial account being open in my name, and am even more so annoyed that there is no easy option of closing the account. There should not be this much difficulty in cancelling an account. I feel like it is to Fidelity's benefit that it is so difficult. If anyone wants to get a lawsuit going, I'll participate. I sure won't be using any Fidelity products. They have really tarnished their image. Shame on you Fidelity.

We set up power of attorney for mother in hospice. When I stopped by to get some funds to pay for hospital bed and bills I was told Fidelity has a 30 day hold while they confirm power of appointment (they gave us $10,000). After 32 days we went back, still not completed. Waited another day. We needed more money sent to mother's checking account. They asked why? I said "excuse me?" We have power of attorney. It's our fiduciary responsibility to take care of money by the order of the grantor (mom). They said it's up to Fidelity (it's in the account statement) that they DO NOT have to distribute money if they don't think it's in the client's best interest. I said she is in hospice. After 5 month of hospital stay, they wanted proof?? BEWARE. They have the power and keep you on hold and run you around in circles.

I have had an account with Fidelity for over twenty years. Recently I attempted to seek some advice from the local Fidelity service center. In September I contacted them to ask to set up a meeting to review my plan and to add more investments to my account as I was sitting on a lot of cash. It took close to one month to get someone to call me back after repeated calls. I then contacted the so called service center manager, Paul **, who did call back. He provide the name of an adviser, Jason **, who took another week to return my call. He said he would send over his calendar so I could find a time that I could schedule in a time. Interesting enough there was no time available in his calendar.
This happened another two times over a month period with the same result. No available time to meet. On the 15th of December I sent an email requesting that Mr ** return my call. As of the 21st of December I have not received any response. I am in the process of moving my funds to another investment company as no one should be treated with such poor service. I will make sure everyone I know hears this story. Pathetic service.
How do I know I can trust these reviews about Fidelity?
667,311 reviews on ConsumerAffairs are verified.
We require contact information to ensure our reviewers are real.
We use intelligent software that helps us maintain the integrity of reviews.
Our moderators read all reviews to verify quality and helpfulness.
For more information about reviews on ConsumerAffairs.com please visit our FAQ.

I worked for a company who offered a 401K and a Profit Sharing through Fidelity Investments. The money was taken out of my paycheck for many years. I was contributing 25% to Fidelity, after reading books like "Million Dollar Latte" and Jim Bogle's about Mutual Funds. What a great idea for a little guy to get in. Well I got in. The company had an advisor who was advising to buy more when the shares were down. During many years of giving them the money through a government encouraged saving for "retirement", I ended up with so little money that I am embarrassed to say. My 401K plan allowed to keep the money there and add to it, even if you were no longer with the company. So I left it there, added some. 401K should be safe, right? Well, the company went out of business. I did not know it. Fidelity DID NOT CONTACT me to find out what do I want to do.
When I found out about the company going out of business, I called Fidelity. They DID NOT KNOW WHERE WAS MY MONEY! After several months of calling, I finally found out that Fidelity put MY MONEY into some fund in a distant city. When I called the fund, they were asking me for all kinds of proof of identity. Needless to say, it took more months of dealing with this unknown fund. Finally, they sent me my check and probably took taxes from it. The amount was PITIFUL considering years of savings, big promises of high returns and it ATE UP MY PRINCIPAL. I would have been better off to live it up instead of responsibly thinking about retirement. 401Ks with any form of stock market are a complete money down the drain.
Al Capone said when asked why isn't he in "the market". His answer, "It's a racket!" I wish I listened to him. By the way, I finally got my money in 2009 and was told this year (2016), that due to statue of limitation I can't sue Fidelity. Also, due to flood I lost all my documentation. This is a story of warning. Go to Vegas, before giving these legal crooks your hard earned money.

I live in Australia and 8 or so years ago whilst working for a large US Multinational I was offered stock in the company's stock plan. I took it but a few years later I left the company. Initially the stock plan was run by E-Trade and it was easy to manage. For some reason my former employer switched to Fidelity NetBenefits and for all intents and purposes my money might as well be gone. These guys are impossible to contact.
Apparently there is an online portal for me to manage my stocks. I say apparently as I can't access it. To get through their login system I am asked for my company ID. I left my former company 8 years ago and can't remember my 'employee ID'. They have another 'recovery option in their system and it involves knowing your social service number. I am an Australian citizen living in Australia, I don't have a US Social Security number and won't ever be getting one. They don't have any email address or chat facility to contact them for help. Apparently I can either send a snail mail international letter or call them. A few years back I tried calling the specific number for Australia and managed to leave a message on an answering machine.
At 4 am my wife and I were woken suddenly by the phone, there was a guy on the other end from Fidelity returning our call. I asked him if he understood the time difference between Australia and the US, he didn't. He tried to help me by asking for my employee ID and when I didn't have that he asked for my Social Security Number. I explained that I couldn't remember the first and was not eligible for the second. He then said he couldn't help me unless I had a 'notary public' sign something declaring that I am who I claim to be. I then send that to the US postal address and maybe they will believe me. I think we have notary publics down here in Oz but they aren't very common. I gave up.
I am at my wits end, I realize they are probably trying to protect themselves from online criminals but this is verging on madness. I cannot access my legally bought assets. I can't go into a Fidelity office because I live in Australia! Worst customer service ever from an international's perspective. Any CEO's out there of international companies, don't setup your stock plan with these guys. I pray that somewhere in my commercial life I am going to run into these guys in a business setting somewhere, maybe their sales come to pitch for commission work or something so that I can literally shout at them and have security throw out of the building, it would almost be worth the value of the lost stock to treat them the same way they have treated me!

Beware that Fidelity systems have trade errors! When using activetrader pro, I bought a security and on the upside try to sell it. Received instead the message: TRADE ERROR and could not complete the sale twice! Ended up selling at a sizable loss once the system came back up minutes later. Called Fidelity and received the standard answer, that yes there was a system error but the customer agreement states that this can happen so you will just need to accept the loss even though Fidelity collected $10K of trade commissions on the account over 60 days. What an honest and customer friendly company.

Fidelity Investments has all of my money and has frozen both my individual checking account and IRA because of some suspected fraud. This was triggered when I tried to send a payment for car parts using the bill pay service. The accounts were frozen despite my talking to numerous representatives and verifying my identity and purchases made on the account. The representatives have told me that the accounts will be unavailable for at least 3 weeks. I was having lunch at a restaurant when I found out that I could not use my debit card, and was unable to pay my bill or purchase gas to go home.
My wife's birthday was the next day and I did not have funds for gifts or celebration. I have no way to get money unless I start selling my assets. At this point, I am unable to pay my mortgage or purchase food, since I have no other source of income. This cannot be legal. I have read the complaints of others who have similar experience. There is no problem putting money into the accounts, but when you start taking money out, the accounts are frozen. There needs to be litigation to correct this practice.

I attempted to close my account and it's taken over a week. The people at Fidelity branches and over the phone don't communicate. I have traveled over hour to branches to deliver paperwork to be told over phone I needed more. I tried to close my account and all of a sudden it's flagged. I brought in a car registration, drivers license, stock payments, passport and other documents all with the same address I want my check to be send to and they told me it wasn't enough! This is ridiculous. They will take your money with something as simple as a debit card number then require world to get it back! Stay away!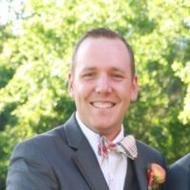 Jeff ** a Westlake Texas based broker with Fidelity Investments is scary and a thief! He stole $1600 out of my checking account through what turned out to be a hidden "Nigerian 529" scam. He first told me he needed to process an outgoing ACH wire from my checking account which is non refundable. Then after a few days I called because no deposit posted to my Brokerage. This Polish piece of trash then told me the ACH was final and that I would get a check in the mail in 30 business days! When I complained and threatened to sue him, he told me he would come over to my house and break my teeth and skull open. He called me a stupid curse word and also informed me that his dad played for the NFL and that I would get my skull fractured if I ever called him or his wife again. What a violent piece of poor ** trash! Where does Fidelity find these losers?

Fidelity does not provide a way to email questions. Strange, because that would be less costly than talking to a rep on the phone. Also, online would not annoy customers who have to wait an indefinite time on the phone. Moreover, Fidelity does not provide a direct line to 403b accounts. One must go through the phone number for all Fidelity accounts. Inefficient and annoying. Finally, Fidelity does not allow online changes of beneficiaries, unlike Vanguard. I rolled over all Fidelity money to Vanguard because they do better in all the ways mentioned above.

Fidelity as a trustee - When we signed up with Fidelity they sold us on the idea that they would work with us and ensure we were comfortable with the investments they made with our trust. Now they refuse to give investment options. They just say they feel the investments they make are best for the trust. Legally they can get away with this so they do since beneficiaries have no rights. I am not comfortable with the investments they have chosen. They are not doing well - they know this and they don't care. DON'T invest with this company. You will likely be sorry especially if you are involved in a trust.

I am a 79 year retired old school teacher and I have never been so frustrated with a company. It seems that Fidelity Investments isn't looking out for people like me, but in their best interest. About a week ago they locked my account and any access to my funds. They said they detected something wrong. When I called to get an explanation no one could help me. I got passed from one person to another. They asked me to send in a notarized form proving who I was. I did that. Six days later, they still couldn't figure out how to give me access to my accounts. I wasn't able to access my funds, nothing, for days. During that time, no one was able to manage the account and I lost a lot of money. Today, I filed transfer paperwork to move my funds somewhere else.
This is not a company that I would recommend. They scared me and never took the time to fix the problem. I spent nearly ten hours on the telephone, and talked to tens of people at this company, over a period of a week to try to get help. Finally, I said "the hell with it" and moved my money. I would caution anyone from doing business with this company.

I have been granted a durable power-of-attorney for all Fidelity accounts related to my aging parents. The first issue I have with Fidelity is they will only recognize POA's on their notarized forms, even though in my state all companies are required to accept state-approved POA forms. Even after I completed all of Fidelity's POA forms, I soon found they limit what transactions POA's can perform, such as: limited access to tax information, inability to transfer funds between accounts, prohibition from using their on-line bill pay system.
The above examples are just three that come to mind, all of which make helping my aging parents manage their financial affairs much more difficult than it should. Just about any kind of off-line transaction (such as transferring money between accounts) requires either a notarized form or a signature guarantee, both of which are burdensome to obtain. Fidelity is run by competent people whose executives first and foremost seem concerned about covering themselves, to the detriment of their customers and heirs.

This company is very terrible, customer service is so terrible nothing solve to get me lock back in account. They don't let my husband help at all even I forgot email address. They said I'm not qualified to solve it. This is only first company in the world that people in family I authorize can't help nothing because I don't remember much many email I have to ask husband. I think about what I plan to do with my money since this company no help and security not right.

Agents at the trading desk have frequently provided unacceptable service and false information that cost a considerable amount of money and trading freedom.
One example that comes to mind was when a night shift agent was working with my account. The agent informed me that the "system went down" while working with my account. I was informed that I would not be able to do anything with (trade) my shares until the issue was resolved. The next day I watched helplessly as the value of my shares dropped about a thousand dollars.
And to top it off, the agent was not able to resolve the problem that he had set out to correct. My advice to anyone who will listen is to stay away from that company. I disagree with the certification below, but my business relationship is as a customer. My certification below is made solely for the purpose of getting my review posted. For my protection I have used a pseudonym, pseudo-address, and pseudo-phone number. Therefore no rules, guidelines, regulations, laws, etcetera have been broken. Any disagreement is subject to my approval, and is not very likely. So there.

Fidelity is nothing but a bucket shop robber baron. I had enough of the costly nickel and diming this company exhibits on foreign securities transactions and the extremely poor execution of the trade that has cost me in both direct and opportunity costs that is worth much more than the free level one quote services offered. In my original inquiry with them I was lead to believe the firm has direct access to foreign trading desks accessible to the relative tighter spreads on shares which are typically lower priced like the UK Australia and Canada but the trade always is routed through the costly inefficient gray OTC bulletin board price spread mechanism with no volume and liquidity and in addition they tack on an additional 1/4 cent foreign exchange fee on top of what is being charged by a competitor.
In a recent merger arbitrage deal which I let go to expiration the price received on BNKJF was approximately 2% worse compared to Ameritrade and as you know with arbitrage investing you are squeezing fractions of a percent in return. To get a relative perspective in terms of a risk free rate like a 6 month treasury my loss would take 4 years to make up in interest income.

I have a retirement account with Northrop Grumman (NG). NG farms their accounts out to Fidelity Investments. I accessed the account the first weekend of October 2016 and was able to use the user name and password that I set up years ago (2011). I was able to view the amount in the account and discovered I had not changed my address so I changed the address to my current address on the account. I attempted to access the account a day later and was locked out. I found two other accounts placed with Fidelity that I did not open. These accounts were former employers. The NG account was not showing up.
I called the 800 number and was told only one person could handle the situation and so I am stuck waiting for this person to have the time to fix the situation and return phone calls. I was told my SSN had been transposed a number off and I would have prove my identity by mailing a copy of my SS card. I don't think so. I called back and was told by another person the account is there but in a different location that no one can access. This is BS. I was able to contact the "Executive Escalation Department." I am waiting on another phone call from NG so this issue HOPEFULLY is resolved. Most finance companies have effective security protocol and customer service. I do not trust Fidelity. The FTC is my next route resolved or not. Chaos is a huge red flag of fraud.

My husband passed away in April 2015. I applied for his 403B in May 2015. The literature they sent indicated that they resolve claims in 30 days. On the telephone, their representative said they required a medallion from my bank to verify who I am. I went to the bank and the bank said they could give me a medallion, but the bank needed a piece of paper indicating how much was in the account. Fidelity told me they could not give me a piece of paper but would tell me that over the telephone. This was unacceptable to the bank. I told Fidelity they had me in a loop that I couldn't get out of. So after literally shouting at the rep on the phone in the bankers office, they said they would talk to their attorneys. A week or so later, I received a letter with the necessary information.
I then got the medallion, filled out the forms and sent them in. When I had heard nothing from them by July, I called. They said no one had worked on the claim yet, but gave no reason. I called again in August and got the same answer. However, this time the person said she would expedite the claim. Finally in August they processed the claim--4 months after my husband died.

Fidelity mishandled my pension payout. I had to keep calling to check on where it was. Finally, after 12 weeks they informed me that the benefit calculation date was too old and the process would have to be started all over again! When I pressed them their agent admitted that their automated system messed up and none of the many times when I called them did the people figure this out. I had to re-submit and start the entire process over again! They certainly don't have their act together. Find another company!!!

I call Fidelity to take money out of my 401k. But they wouldn't let me buy my house. I'm a first time buyer, but they said, "No we cannot give you your own money to put a down payment." I will never invest with them, ever.

I could write a book on my experiences, but I won't. I thought I was the only person having problems. I tried to take about $25k out of my IRA. In the end, Fidelity put a restriction on my account. I could not withdraw, transfer, or close it. They required I get a POA because they were concerned (I'm sure it was my age (68), and I'm not senile, do not have dementia, etc. I had to hire a notary, fill out the papers, had my son sign as my 'agent'. Sent them in. They sent them back and said I needed to make changes to the POA. I hired another notary, had my son sign, and sent them in again. Now I'm waiting.
Fidelity sent the police to my home to 'see if there was elder abuse or fraud'. Then today a Social Worker showed up for the same purposes. I am sooo ticked I can't stand it. What right does Fidelity have to get into my own person business. And of course they know none of us can afford an attorney. If I ever get the restriction lifted my son will have to request a withdrawal because I guess I'm too nutty to do it myself!! I am researching another company and came across all these complaints. Now I wonder if I'll ever get my money or if they'll allow me to transfer it somewhere else.

The company I was working for went under and they used Fidelity for our payroll. Long story short I got my last check and it was not for the right amount... I went to Fidelity to access my pay stub and the service was gone. I called and Fidelity said they don't talk to employees and could not help. They informed me to hunt down someone from my old payroll. So here is how ** Fidelity's service is. I can't access a pay stub the same day my last check, but a great service like ADP I can still access my stubs from jobs 10 years ago.

9 months ago, I started with Advance Auto Parts. Get FLOODED by my company with "sign up today for your 401k plan" so I did... NOWHERE did it say "You have 3 choices to withdraw money, die, QUIT, or retire"... Just go click click click and there's your account. I have some SERIOUS money need issues, and don't give a damn about penalties, so I call Fidelity morons and tell them "I want my money."
They say "Sorry, YOUR PLAN DOESN'T ALLOW FOR YOU TO TAKE OUT YOUR MONEY EXCEPT if you leave your job or retire." !!! WTF??? Seriously??? So I tell the idiot on the phone I want to speak with a manager, and I get a 'customer resolution manager' or some such crap. Same story, THREE TIMES... I don't have a lot put in with them, but I'm here to tell you that the amount I've contributed is THE amount in the account, which means it hasn't grown ONE BIT in 6 months!!! Definitely NOT worth the time effort or energy. Their site is HORRIBLE to navigate. Options are hard to find and CS is a JOKE! Seeking legal recourse now.

I have spent 3 weeks and approximately 10 phone calls trying to transfer shares from one account to another. It is impossible to speak with the same person twice. I get letters requesting additional information, but the letter doesn't specify what information is needed. A reference number is in the letter, but when I finally get through to a live assistor, the reference number apparently means nothing to them. After considerable delays, each 'suggests' some thing I should mail or fax. They profess to not have email capability, and I don't have a fax machine. I did finally go to an office store, pay $24.50 to fax documents I had provided in the past by mail. It seems that when mailed, it is hit/miss whether the documents get associated with the correct account. By far the worst experience I've ever had with any financial institution.

Fidelity is a terrible company. It has now been over half a year (8 months!) that I have been trying to roll over my pension plan to an Etrade IRA account. I started Dec. 2015. Three times Fidelity has said that we cannot pay you on the selected date (that Fidelity set!) as it is not within the 90-day window. Three times now they have set back my settlement date. They have provided no information on my plan including, the total value of my plan so that I can check that I am receiving my correct Quadro percentage, nor proof of and how the settlement amount is calculated. For all I know this amount has been pulled from thin air.
Fidelity seems to use a call center of nice but clueless staff. The "solution manager" has not even received an email reply from the calculation department in over the last two weeks even though (after I threatened litigation) my case was supposed to be expedited. Fidelity incompetence and the deliberate holding onto of pension rollover money must be widespread. Does anyone know of an existing class action lawsuit against Fidelity? I'm in.

I am absolutely appalled at the terrible service I have received from Fidelity in trying to move my 401K to another financial investment firm. They have lied, given me the run-around, given phone numbers with extensions that do not lead me back to the same person. I am contacting the Better Business, Clark Howard, and any place else I can post a review. They are happy to help if you want to give them money but try to change over to someone else... expect chaos... delays... etc.
They have repeatedly given false or misleading information, made promises that they have no intention of keeping and when I have called them to follow-up. I have been routed to someone new even though the previous person gave me a private extension. I have been told that I had never called before or they aren't authorized to read the previous notes because it came from a different department (so why was I routed to this person?). List goes on and on. I have wasted more time than I care to think about and have finally just come to the conclusion that I am totally at their mercy as to when this transaction is completed.

Fidelity gave me 300 and 500 free trades for 2 new account opened. Free trades would just magically disappear and commission was charged. That happened on at least 3 occasions. I let it go the first couple of time as the sale rep fixed it, giving me back the free trades and was very polite, although I was not reimbursed for the commission. Said system didn't allow it. Last time I checked over $700 commission was charged. When I explained they kept telling me the free trades expired which I told them I got 2 years. Then they said I used them up. I then asked them to count them. Supervisor said the system reflected something different.
They said I was taking advantage of the system as they had gave me more free trades than I should have gotten. They asked me for screenshots to show that I was given free trades. Sure I would have screen shot if I knew they were not to honor the agreement. I told them this is not right and asked them to count the trades that I had made and if it was less than the amount I was given, they should reimburse me. This happened not once, but 3 times. Not only that, when I have another questions on the account, they would not help, saying they do not wanted to be taken advantage. Today, I am still waiting for their 'investigation' and response for the missing free trades and the $700 commission.

Used a log on ID that was "assigned" to my father. Did not know that I was suppose to create one of my own. Fidelity flagged his account inaccessible. Advised for him to call in and confirm no fraud occurred. Did so. Was then advised he must write a letter of instruction AND have Signature Guarantee. Attempted to get Sign. Guarantee but bank said Fidelity must send a form for them to complete. Fidelity said they did not have a form for banks to complete. Attempted to move money out of Fidelity and we are unable to move money away from Fidelity because account was locked.

ConsumerAffairs Research Team
The ConsumerAffairs Research Team believes everyone deserves to make smart decisions. We aim to provide readers with the most up-to-date information available about today's consumer products and services.
Fidelity Investments is a privately-held full-service financial firm that offers an extensive range of investment options, including online trading, retirement accounts, IRAs, mutual funds, life insurance and more. The company has been in business since 1946 and now serves more than 25 million individual investors. It is headquartered in Boston with locations across the United States.
Branch locations: Fidelity has nearly 200 branch location across the United States. Investors who want the option to trade online as well as get in-person help from a professional will appreciate this option.
International trading: Fidelity clients can trade on the stock exchanges in 20 countries, including Hong Kong, Japan, Australia and the United Kingdom. Investors can choose to purchase or cash out stocks in U.S. dollars or the foreign country's currency.
Research trial: Account holders at Fidelity have free access to several research tools. They can learn about stocks, EFTs and other investments as well as set up watch alerts. Interested customers can sign up for a free 30-day trial to see whether they find the tools convenient and easy to use.
Managed accounts: Investors who prefer a hands-off approach can set up a managed account with Fidelity. The company offers five different managed account types with a $5,000 minimum investment.
Protection Guarantee: Consumers can feel secure with a Fidelity account. The company's Protection Guarantee ensures that clients are covered if an unauthorized individual makes changes to their account. For full terms and details, visit the Fidelity website.
Best for Fidelity Investment has tools that make it a good choice for all types of investors; its online trading features are best for self-directed investors.
Fidelity Investments Company Profile
Company Name:

Fidelity

Website:

https://www.fidelity.com/