Charles Schwab & Co.
101 Montgomery Street, San Francisco, CA
Consumer Complaints and Reviews

I have been doing business with Charles Schwab & Co. for decades with limited problems. However, in the past couple of years, as the firm has been flooded with lawyers, nearly every account opening or other paperwork I have attempted has been delayed or hindered by paperwork impediments. The latest is their refusal to reimburse me from my son's custodial account for educational expenses I incurred on his behalf. I want to do business only with those firms who know and trust me.

I called to inquire about trade pricing. I was routed to an individual whose tone was quite arrogant and condescending. Such a surprise as I have not had this problem in the past. When I began to say thanks for the information he quickly said Bye and hung up. Left me feeling angry. Not something I hope I ever do to one of my customers in my business!

We had my brokerage account stolen ten thousands dollars in fraudulent internal bank transfer from Bank of America to Charles Schwab & co. I am ill and blind as well old and sick. Please give my money surveying funds back now as soon as possible. Thank you so much. They duplicated the payment from Bank of America to Charles Schwab without having the funds and then they debit the account back to Bank of America but kept ten thousands for sharing old, sick and disabled female surviving funds for their own use. Please help us to regain those monies back as soon as possible.

I roll over part of my monthly pension each month. For the last 2 months they have lost 2 checks of $3700 each and have no idea what they done with them. I am now in the process of suing Schwab to get my money back. Do not use this company at all for your investments. They will steal your money at some point.

They are unbelievably terrible! I've been trading for over a month and I try to get a high yield checking account and they all of a sudden cut me off from trading! They claim something in my "Chex system" report came back negative! I recently got a copy because I like to review my reports and nothing negative was on there! I will NEVER do business with these guys and I will tell everyone I can about my experience. They are complete disaster!!! And I already do business with all of their competitors and no issues. They are a horrible company to pull a stunt like this after a month!
How do I know I can trust these reviews about Charles Schwab?
698,549 reviews on ConsumerAffairs are verified.
We require contact information to ensure our reviewers are real.
We use intelligent software that helps us maintain the integrity of reviews.
Our moderators read all reviews to verify quality and helpfulness.
For more information about reviews on ConsumerAffairs.com please visit our FAQ.

I am about to receive an inheritance for securities that are worth a considerable amount of money. I needed a receiving account and heard good things about Schwab, so I opened an account and was impressed with the level of customer service I received in the process. That night I spent $20.00 on a FedEx overnight delivery of my account information to the trustee so they could make the disbursements. A few days later I tried to log into my account with no success. I called and they told me that it was closed because of my bad credit. Had they emailed me I would have saved 20 bucks. Instead, they sent me a letter. After I pay off my debt and restore my credit I will never go back to them and make sure to spread the word, too. It's a shame they lost a wealthy customer.

I recently moved to a new city and noticed that I was not able to pay for an online item with my credit card. Because I often travel, issues like this are very common-- however, this time when I called Charles Schwab to help me solve the problem I was told that there were discrepancies (and were not allowed to tell me what these were) and therefore they could not verify my identity and couldn't help me further.
The representative suggested I go into my local branch to show a photo ID-- can't, am out of the country. Then suggested a phone number that only works on the weekdays-- problem is that I am now without a credit card for the next two days. While I appreciate that Charles Schwab is making an effort to prevent fraud, it is extremely frustrating that I cannot use my credit card during this time-- especially because these first few days of moving to a city are when I need it most. On the whole I have had very good experiences with Charles Schwab, however, an experience like this makes me very nervous to depend on Charles Schwab.

Schwab is known for paying dividends late. It has gotten so bad recently that actually tried to steal several dividends in different accounts and time. I also had an accounting issue, even though It was a small amount that Schwab tried to cheat. I had to threaten Schwab to get it corrected. Finally, today 9/12/2016, Schwab suspended one of my fund in Roth Account, stating that this fund is in the process of changing name, but there was neither article nor news about it. Most of all, it was still trading under the same ticker symbol. At the market closing, change in fund price has not been reflected in my account. They told me that it will be corrected tomorrow. When I caught Schwab red handed, they came up with another deceitful practice right away. I was busy making copies of every detail that Schwab couldn't get away with tricks so far, but suspending my fund is not something that I can forget.
It is time for us to look for another brokerage. Have a control of your money as much as you can, don't leave it to Schwab and make copies of everything, even have to record a phone conversation too. Call your local congressman office before hiring a lawyer. Maybe, we all should get together pushing for congressional hearing on this online brokerage issue. Good luck to you all. I feel your pain including mine.

I used Schwab online bill pay. Reviewing Visa credit card payment to of about $18,000 to Visa - Chase, Chase could not find them. After over 3 weeks of my numerous calls, as Schwab could not give me proof of payments, the case was escalated to customer relations. This frustration caused me to become irate, and I told them they were inept and stupid. That was the reason they closed my accounts. When Donald Trump uses the F word, the nation votes in larger and larger numbers, so why is Schwab unable to accept the fact they are inept and stupid? Mr Christopher **, made aware I was not at my mailing address, but in an island without fax, internet. I asked he fax the detailed proof of payments to the local public library where there is limited fax. Since we didn't received them, I showed righteous indignation to him too.
Mr. ** finally sent a "document" without date, account number, to what account # they sent funds, without contact person who sent the document and with reference numbers which were unrecognizable by Chase. Mr ** claimed he did send all details, but it was not true. I asked him to send me proof of this, but he never complied. A few days after, in attempt to access my online account _+August 6 , I was unable. Schwab explained my accounts have been closed, and all funds were mailed to my mailing address a couple days earlier. At no time they advised me in advance. If I would not have gone to check my account, I would have not known about this at all. Mr ** knew I was not at the mailing address, and Schwab sent the checks so I could not bring them to fund another institution to open a new account.
I asked they stop the checks, and wire the funds to my new bank, or re-open the account so I could send the wire and get all payees' information so the transition could be done. For a few days, back and forth, they promised they would, but ultimately refused to wire the funds. It took over one week for them to send me all the names of my payees etc, so I can populate the new account, as did not have any of the bills, as I am away from home. Most of my payments take place at the beginning of the month, and I asked them to please re-open the account, so I can wire the funds to the new institution and at least the pending payments go through, not to ruin my credit.
Customer Advocacy knew I was nowhere near my mail box to collect the mailed checks with my funds. I asked why this capricious and arbitrary decision, and they replied that this was a "corporate decision". They never apologized. Knowing I would be incurring late penalty fees for delayed payments, they offered $300 to cover this. I accepted with the understanding that accepting this, in no way does this waive my rights to report them for unethical business practices. This check however, does not fix my banking bad credit history, nor pay for the incredible inconvenience the payees and I have suffered. Part of the payees are the property tax office, the Medicare, health insurance, mortgage fees, insurances, etc who are paid automatically in pre-scheduled fashion, so all bounced.
Over a month has passed and today, Schwab sent me an e-mail telling me that they will "close" my account as I do not have sufficient funds!! This proves once more, how they are unable to know what their own organization is doing. This is reprehensible and reportable. Today, I requested Schwab sends me free of charge, in paper form, all transactions my accounts (three separate accounts in their firm) by US post to the location I am in, as it is not my mailing address. The documents requested are form January 2015 to the closing date in August 2016, so my accountants can prepare my taxes - that the documents must be mailed to where I am at this is not the mailing address of record, ( I am still out of town, and need this urgently for October tax payments for 2015. This last request was made to Mr Bill **, from customer relations on Sept 12, 2016, who promised he will comply.
A copy of this is sent to the comptroller to currency fax 713 3364301. The office of the US Comptroller already received the document Mr ** claims had all the supporting doc (payments to Amazon). Such complaint was sent by us post. I take the opportunity to request that the banking rules require banking and companies like Schwab to give clients time to move their accounts to other institutions, so all the parties who receive funds from them are not also harmed.

I used Charles Schwab's Bill Pay to make payments on a Honda Finance loan that I had paid current since 2012. In June 2015 I set up the account to autopay the loan through the loan's final payment in 2017. Instead of doing what it was supposed to do, the system overrode the date I put in and set April 2016 as the final payment date. In June 2016, Honda Finance sent a letter threatening collections, and that was when I first became aware that Bill Pay had failed.
I paid the loan payments current, and then had the Schwab rep get on the phone with the Honda rep. The Schwab guy said that the error was likely a Schwab system error, but refused to send a letter or email to Honda because of legal liability issues. Apparently this is an issue they are aware of and are trying to limit liability with very little thought as to how it harms customers. Schwab now refuses to admit its error and instead is telling me that I put in the wrong date. They did not review their system or provide any evidence to counter my witness testimony.
The net result is that my credit has been negatively impacted. I'm trying to buy a house, and the past due is hurting my credit score and could well cost me thousands of dollars more in interest expense. This is an organization that has little regard for customers, and I am moving my accounts from them. I encourage anybody who reads this to do the same.

If you have any money with Charles Schwab move it immediately. Your money is not safe with these crooked thieves. Charles Schwab is an unethical institution that steals from its clients. My husband's grandmother had her IRA account with Charles Schwab for many years and had a "private client" status with them. It was a sizeable account, $800,000.00, and Charles Schwab made a lot of money off of her throughout the years. Unfortunately, my husband's grandmother was being abused both psychologically and financially by her estranged son.
In response to his threats of violence and extortion, she disinherited him. During this time she made several calls to Schwab (all recorded), in which she explained the ongoing abuse to her financial advisor and requested a change of beneficiary form to remove her evil son from her IRA account. She also explained that she wanted to be sure that her two grandsons (my husband and his brother) inherited the account and why. After turning in the change of beneficiary form, she called again to be sure that the new beneficiaries were on file - she was a very thorough woman. Charles Schwab acknowledged the change of beneficiaries and all was thought to be well.
A year after she did this, my husband's grandmother died of cancer. Her two grandsons told Charles Schwab of her passing and began the process of distributing the IRA account into their names. A week after the distribution process was initiated, and one account already funded, Charles Schwab claimed they received a "dispute letter" and froze the distribution of funds and moved them BACK into the deceased grandmother's account. Schwab refused to distribute the IRA funds even though the dispute letter came from the same disinherited son that they had been warned about well over a year prior! Schwab claimed they needed to "research" who the rightful beneficiaries were and after leading on the two boys for weeks finally told them that they would need a court order to distribute the funds.
Charles Schwab refused to honor THEIR OWN beneficiary designation contract. Not only that, they did so after being forewarned by the decedent that her evil son would attempt to steal her money. So, not only is Charles Schwab in breach of contract, they are also guilty of gross negligence and failed to report financially elderly abuse (which is mandated for financial institutions). This company is so greedy and evil that it forced my husband and his brother to take on a lengthy court battle in order to "determine the rightful owners of the account".
Three years we fought in court against a greedy psychopath (the evil disinherited son), who is now jail on over 40 counts of fraud. The boys finally got their court order stating that they were indeed the rightful beneficiaries of the account (go figure!). In our petition we supplied the transcripts of the phone calls that Charles Schwab had on file! Schwab had knowledge as to who the rightful beneficiaries were the entire time and yet did NOTHING! The stupidity and lunacy of this entire situation has completely blown our minds. We did nothing to deserve this and were completely taken advantage of by this sick company.
Now the lawyer's fee's total $150,000.00 and even with the court order Schwab will not release the funds. They have delayed distributing the funds now for over a week... After everything my family has been through! I am beyond disgusted and this will be escalated to the highest degree. The only saving grace is that I have been in communication with our local senator regarding this matter. This is disgusting injustice and I will be sure this company is held accountable.

Schwab closed my account without my consent or any formal notification. Don't invest in this company. Go to Fidelity! They steal my $200,000. This company has a bunch of crooks!

Schwab withdrew $130,000 from my account without my consent. This was not taken on profits only but whenever a trade was made. After speaking to Schwab many advisors and "tax experts" as they are referred to they have not given me an honest explanation as to why this was done. Schwab has told me the IRS advised them to do it, the IRS told me that they NEVER advise a brokerage to do this. Now I am at wits' end to get my money returned to me from the IRS. Schwab is not taking any responsibility and cannot give me an honest explanation as to what happened and why this was done in the first place. I have nowhere to turn and feel like Schwab has stole my money out of my account and it is my problem not theirs.

Over the past 5 years I have been very active selling negative puts. Each year we have made money and Charles Schwab has collected fees. Recently, I have been notified by Schwab that with as little as a couple of weeks notice that they will raise the percentage required from 35% to 50% on the Netflix puts in my account and that being said I will have to come up with $100K in the next two weeks. No reason is given for their action. This is either discrimination against Netflix or they are trying to deter me from investing and making money as I have been doing. It is unfair notice as I believe raising the margin requirement on an individual company should be given at least 30 days in advance. Sounds like unfair practice to me especially when they say it is temporary and they never let you know when the temporary increase will be reversed. Is there an action I can take regarding this matter?

I used my Schwab card for a transaction that turned out to be fraudulent. I contested. At first a credit was given, then it was reversed. Why? The Schwab rep told me they called the vendor and the vendor told them that yes, I owed the money. That's all it took to reverse the decision. This, despite the fact that I submitted many pages of documentation to them and to the police, and the police have supported a criminal case against the vendor. That was bad, but it was not the worst of it. When I went back to Schwab with this, I was dismissively waved off. They ignored the questions I asked and made "broken record" type repetitive statements that didn't address anything on point. At one point, I was advised to file a police report -- which I'd already done and copied them on, so it was obvious they never looked at any of the information I spent hours compiling and had provided them.
After many of these unfruitful "broken record" type emails, a Schwab representative told me they were prevented by a federal regulation from proceeding on the claim but when I read the regulation they mentioned, it said nothing of the sort. When I asked them to point out what part of the regulation they were referring to, first I was ignored. When I didn't go away, I was handed off to a supervisor who ignored me some more. When I still wouldn't go away I was finally told they refused to answer the question. So I am pretty certain I caught them in a lie -- but OK, I'll give them the benefit of the doubt and say maybe it was just a mistake on their part or a misunderstanding on mine. Rather than clarifying (if they thought they were right) or correcting the statement and apologizing (if they realized they were wrong), Schwab thought it was preferable to arrogantly dismiss me.
During these many exchanges, when I was becoming fed up with being ignored and dismissed, I began asking other questions aimed at repositioning my accounts because now I have lost confidence in the Schwab brand. I asked things like, "What is the procedure for transferring securities to another brokerage company without actually selling them?" and "What is the minimum balance I can maintain without incurring a monthly fee?" When the supervisor finally responded to me, I was told they would answer no more questions about those topics either.

This company as in Charles Schwab will play games with you and give you the runaround when you request loans on your own money!!! You may get it when they feel they have collected enough interest on it!!! Highly recommend another company to invest your 401 k into.

I'm somewhere between a day-trader and a casual trader. I have a substantial trading account with Schwab. I've been watching and researching one particular stock for a full year now, making small trades, preparing for a big trade day, and I was pretty sure it would be this morning. I've got all my money in one place, all free and clear, ready for a big trade. It's a penny stock, expected to open about $2.50 this morning, and the purchase will be many, many thousands of shares. The stock is showing all the signs of making a big jump. I'm waiting at opening time; I'll make that big buy and ride the wave. I'm ready. Three minutes before opening, I enter the Schwab website, and click on the button to go in and trade.
Nothing. Can't get in. There's a message: This system is temporarily unavailable. Please try again later. For urgent trade-related matters, please call us at 800-435-4000. Uh, What?? I try again. And again. And again. I tried for twenty minutes, still not freaked, but I have no idea what's going on at Schwab. I pull out my phone and hit my stock button. It started at $2.50, all right. But now it's $2.77, and I still can't get in. NOW I'm freaked. They have my money in a Schwab account; I can't even go make the trade elsewhere. I'm trying for over an hour, and each check shows the numbers going up, already to the point I projected. It can't hold for long.
I call Schwab, frantic, and of course, no help there, sorry but the system IS down. But they're willing to make the buy for me now, at the present price, which is now declining through the low $2.70's on its way down. No, thanks, I'm not stupid, except for opening an account with Schwab. I promised my wife I would buy her an RV. Sorry, honey. No RV now, and it could take months or even years before I can forecast another big day. I'll let you readers decide whether you think Charles Schwab can be trusted to provide you with the trading tools you need to be where you need to be when you need to be there. As for me, I'm furious. I think it's safe to say I'll be finding another trading source.

In transferring my accounts to a local office I spoke with Wayne ** in the Portland Koin Center office. I knew how I wanted to invest, but once Mr. ** learned I was a stroke survivor, he treated me as if I was ignorant, feeble and too disabled to make decisions for myself. He interrupted and talked over me - then told me he would not work with me unless I had someone else appointed guardian of my legal matters! His attitude was arrogant and disrespectful. I told him I could put him in touch with people who could vouch for my ability but he told me he was not interested. So I asked he transfer my account to someone else in his office at which point he told me he was finished, that he "did not want to work with me" and he hung up. The entire experience was frustrating, demoralizing and so bad that I would NEVER recommend working with this Portland Oregon Charles Schwab office to anyone. All in all this was a terrible experience.

I am writing this review because I am concerned about Charles Schwab's reputation. It has come to my attention that a current employee, Tywan ** in the Buckhead office, did not in fact graduate from college. He had his transcript forge. Feel free to call his alma mater or have him send you an official transcript. I would hate to report this to a higher authority.

I travel internationally to Central and South America and am dependent on my ATM card to live. The fees using my card can eat you alive with extended trips, but thanks to advise from a friend my ATM fees are now all credited to my account at the end of each month. :-) Not only does that save me sometimes hundreds of dollars a year, each and every customer service rep I have talked with at Charles Schwab has been the most courteous, knowledgeable, and professional. And when you call CS it does not take 10 minutes and a dozen selections to finally reach a live person waiting to be of assistance! Charles - keep up the great job you all are doing! You are one in a million who "gets" what customer service SHOULD be! Thank you!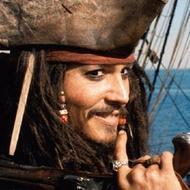 Me and my extended family had accounts with Charles Schwab for over 20 years. The Day Facebook IPO became Open for Purchase on the NASDAQ, I was Ready for making a big Investing Move. I had 55k In my Charles Schwab Account, liquidated from Previous stock Holdings ready to make a big move for a great Facebook Purchase. Well By the end of the Day, I had Canceled close to 15 Orders. And held no Facebook stock. The Day was Volition and the price hit $41 and dipped to 25-30 if I recall. Me and my Younger Brother spent all day on the Computer as we both were making Purchases.
So I am Leaving our Company we own, and he Comes Flying back in his Truck, claiming our Orders of the day did NOT cancel and there after Hours trading, our Canceled orders were going through. I logged on at 6:20 and Not only was my 55k not in Cash, I had close to 2290 shared of Facebook and stood 90k in MARGIN! I don't recall Exactly but it was Unreal. I IMMEDIATELY sold all holdings and Lost $5,500 that first day. My Brother around the same.
I didn't know why, but the NASDAQ was Overwhelmed. Well Monday, More Orders went through and I was holding $50 in Facebook stock at a loss already. I was Pretty much in shock at this point, had Facebook shares I never wanted as I never got a price I wanted to long holds. So I watched the stock die and at about the 25k level I sold out. It was screwed up. The Reason I am making this post is this.. When I Asked my Charles Schwab advisor Treat ** in the Greensboro NC Branch about these Orders going through, He gave me the Charles Schwab legal Department number to call. Treat is a Good man and I have the Utmost Respect for His as a Person. So I finally talk to the Charles Schwab Legal man on the Phone and explained my Situation, and My intention to take Charles Schwab to court.
This Guy actually said, "well don't you wish you would have Kept the shares" as Facebook went up later. I never wanted the shares. Time went on and losing Faith in Financial Security companies, Especially Charles Schwab I took all the remaining money out of my account. So years go by, and I get a Class Action letter in the mail. Facebook was fined 29.5 Million for Wrongdoing that day. Etc. This Law firm was requesting my records and I had to send this in by Oct of 2015. Well Now I was feeling like Justice was possible and my money could be returned. The forms needed the trades, and Documentation. Well I logged on to my Charles Schwab Account, and guess what. Only 4 trades showed in my History. There were 11-13 Missing Trades. Now I am realizing, The legal guy, or schwab tipped off someone my Legal intentions, and some connection w/ the NASDAQ they erased the Records.
Being a Businessman, I never fell for the E Statements. I have the Evidence on Paper, showing the Trades that now are erased. After going to the Federal Courthouse then the FBI in Greensboro I was Instructed to show all this to the Class Action Lawyers in NY, Finklestein... and company or something. I sent my paperwork to (copies) and we'll it's been almost 4 months.
I think someone there, is in with The NASDAQ and Charles Schwab. What these guys don't know, is I am an American Businessman. And I can't stand Thieves. Also I am now l to private Defense Contracting, so they steal and erase records, from Private Americans who help us Defend our Great Nation. My next Stop is the U.S supreme Court, to File a Suit against Charles Schwab for Fraud, Record Manipulation, and Emotional Duress. After Informing the Pentagon of my Intentions.
Charles Schwab used to be a name I am Proud of, and if you were My Sworn enemy, I'd recommend you Give them all your Money. Mistrust and Deception are their ways now. They should have never Tried to screw A Southern American Man over. It's time all of these Wall street crooks Get Punished. Don't Trust Charles Schwab. They Betrayed me, and Have the money to Bog you down in Court. Word of mouth However, is King. Even the Mighty Roman Empire Fell, and You Reap what You sow. I recommend Edward Jones and Scottrade 10x Over. They don't Sell out their Customers for Silver to the Sanhedrin.

I discovered that there are 200 shares of Apple stock missing from my statement. I am positive that I should have 800 shares however my statement only shows 600 shares. This is a ridiculous situation and it may be happening to other folks who don't happen to catch it. I tried calling the customer service rep and they asked for my secret password. I have never set this up and do not know what it is. So they could not help me. It may be that they asked me some question like "what is your first dog's name?" a while ago but since they did not ask me the question, how am I supposed to answer it? Also, do not use their private wealth service. It is expensive and not worth it. I ended up cancelling it. The advice that they gave me was lame.

I have been with Charles Schwab for 5 years now. In their managed account, they make moves that generate K1s. The K1s are very hard to do on taxes. I asked my adviser to stop making moves that generate K1s, but was told it is a managed account and they WON'T stop making the moves that generate K1s. In the last 5 years Charles Schwab has made moves that generate K1s. EACH YEAR THEY LOSE MONEY ON THE K1s. What kind of brokerage house does the same thing year after year that loses money for its clients?? Also, I asked my adviser what should I do with the money that I have in my IRA?
I was told to get some energy positions, which I did. When the position started losing money, I called my advisor and asked, "why should I do?" MY ADVISER YELLED AT ME SAYING THAT SHE IS NOT RESPONSIBLE FOR THE POSITION. Another time, I had a bank account at Charles Schwab and took out some money. The bank rep said the money would be available the next day...it was not. The checks that I wrote against the amount all bounced. I had to leave that bank, which was Bank of America, because of the bad information that I got from Charles Schwab.

Invested some IRA money with the new Intelligent Portfolio product. Even with 30% in cash, the fund lost 7.5% of principal in 7 months. I could have been fully invested in the S&P 500 for the same period and only lost 3%. Schwab invests in their own funds, and they suck! Don't fall for this pathetic black hole. Also, nobody called to inquire why I was closing account. Just sucked the money.

Lost my debit card a few times. Had some issues and Charles Schwab was always easy to contact and helpful. Not the guy himself, but the representatives. I made an account on this site just to write this review because it's a great bank and I couldn't believe it got bad ratings. I do brokerage, retirement, and checking account with them.

Our parents passed and had a 401k account through Volt, which prior to death we tried to cash out via a POA, and Charles Schwab chose to ignore the POA. After their passing, Charles Schwab was worse. We spent more the worth of the account in attorney's fees and basically the money disappeared, and Charles Schwab kept the monies. I don't understand how such a company can pull such scum-of-the-earth actions and people continue to give them funds. Be afraid, very afraid. We moved any of our now funds from any involvement with Charles Schwab or companies they may manage. Karma's a witch and I hope it comes back 10-fold.

Three years ago, we began a relationship with an registered financial advisor in Kansas City. At that time, because many people were concerned about advisors and stockbrokers running off with client's money, many advisors went to the system of using third-party custodians (like Schwab, Fidelity, etc.) to actually hold the investments so clients would NOT have to worry about their money being stolen.
This month I wanted to take some cash from my cash account and Charles Schwab told me the account belongs to my financial advisor, not me. The account is solely in my name with my social security number. I, alone, am responsible for taxes to be paid on the account - but yet they say I cannot access my own money without the authority of my financial advisor. Which means that if I ever want to leave him, I have to get his permission. This is very wrong! The agreement I signed when I opened this account clearly states that it is my account. Yet, I cannot get control of my money. I will get the attorney general involved in this!

Yesterday, I was informed by Charles Schwab that my accounts, which I have had for nearly 30 years, were being liquidated for "business reasons." I am 69 years old, and most of these accounts are for retirement. I assume that business reasons means that I am now ready to withdraw from these accounts instead of contributory to them.

A few years back my wife changed jobs and rather than roll over her 401K into her new job we cashed out to put the money into our home knowing full well the loss we would take in taxes. We had also previously taken out a loan and knew that the amount of the loan would be deducted from what she still had in there to cover the repayment. The following year we received the 1099 form from Schwab and I proceeded to do our taxes based on that form. After I calculated all the taxes I purposely overpaid on both Federal and State taxes by a substantial amount to cover for any possible mistakes or those hidden taxes or fees that always seem to pop up when you least expect it.
Fast forward two years and we get a letter from the IRS stating we did not report income from on our taxes from the year we cashed out her 401K. Confused, I called the IRS and they said Charles Schwab reported the cash out but there was a difference of $20,000 from what we reported and what CS had reported and that we owed $14,000+ in taxes, interests and penalties! CS sent my wife one 1099 and sent the IRS a different one! They sent us a 1099 for the amount of the cash out and sent the IRS a 1099 with the cash out AND the previous loan amount. When I called Schwab and asked what the deal was the first thing they said to me was "this is why people shouldn't do their own taxes" to which I replied "well that's what happens when you send people the wrong 1099!" I'm no tax consultant but I'm pretty sure if a customer came in for their taxes to be done and that's the 1099 for they were given the outcome would have been exactly the same!
The sad part is when I explained how I had overpaid to cover for anything unexpected he got very arrogant and chuckled and told me "well you didn't do it right obviously." If I were in the same room with him I could have choked him on the spot which yes would have led to only more problems for myself... I then asked that he send us the 1099 form for that year and he said that the forms were on his desk and he would have it to us in a few days. Fast forward over a month later and we got the form, the correct form, the one that if I had received in the first place my wife and I would not be in this situation! Charles Schwab is negligent to say the least and if it were up to me they would be paying for all the interest, penalties and fees associated with our new nearly $200 a month payment to the IRS.

ConsumerAffairs Research Team
The ConsumerAffairs Research Team believes everyone deserves to make smart decisions. We aim to provide readers with the most up-to-date information available about today's consumer products and services.
Charles Schwab offers a wide range of financial services and products, including online trading for all levels of investors. The publicly-traded company was founded in 1973 and is headquartered in San Francisco. The full-service firm has offices across the country to provide investors with support for whatever type of brokerage service they have.
Personal consultations: Customers with trading accounts can set up a free consultation with a professional broker to learn about the online trading platform or review their investing strategy. Clients can schedule a phone or online chat consultation or visit a local Charles Schwab office.
Platform: Charles Schwab's proprietary StreetSmart Edge® platform was designed to help online traders find investment information and make trades. Interested consumers can visit the website to view a brief demo or have a more extensive walk-through. The Charles Schwab website lists the speed at which the platform executes trades for customers who want to make trades very quickly.
Research tools: Charles Schwab clients have access to resources to help them gain information about stocks, options and other investment assets, like a letter-grade rating based on Charles Schwab's predictions.
Local workshops: Some Charles Schwab offices host live workshops for those with online trade accounts with the company. Interested consumers and existing clients find information for the nearest workshop location online.
Best for Charles Schwab is best for self-directed investors with some prior knowledge of the stock market. It also has service for semi-involved or hands-off investors.
Charles Schwab & Co. Company Profile
Company Name:

Charles Schwab

Year Founded:

1971

Address:

211 Main Street

City:

San Francisco

State/Province:

CA

Postal Code:

94105

Website:

http://www.schwab.com/