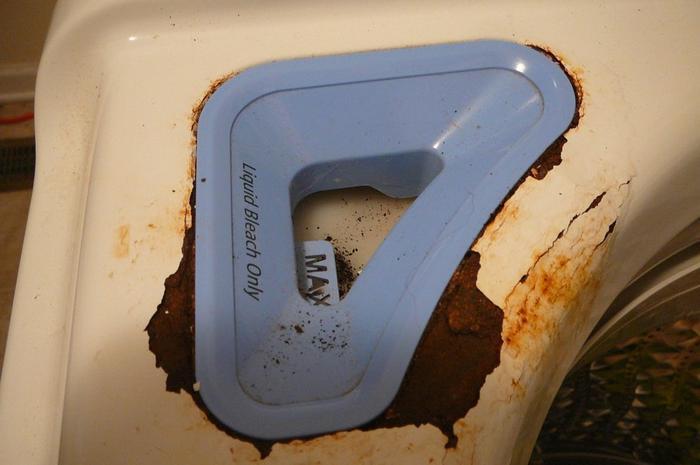 Samsung is not just wrestling with a defective smartphone. The Korean electronics firm is now working with the U.S.Consumer Product Safety Commission (CPSC) to recall  some 2.8 million washing machines sold in the U.S.
The CPSC warns the tops of the machines can come loose during use and cause injuries. It has issued an extensive list of the affected models.
One of the models, WA400PJHDWR/AA, is in the home of Linda, a ConsumerAffairs reader from Saratoga Springs, N.Y. She contacted us last week to say she called Samsung after her machine suddenly stopped working.
"They told me that my model number was one of the machines that they are trying to decide what to do with," she wrote in a ConsumerAffairs post. "They told me if I was to get it to work to only use it on delicate cycle only."
D.C., of Roswell, Ga., wrote us to say she has one of the "exploding" Samsung washers.
"I was told they would refund my money," D.C. wrote in her post. "Then my refund was denied stating my receipt was 'blurry.' I honestly feel retailers should step in and help consumers. I now sit with a washing machine that is not usable as it sounds like a jet ready to take off when it is in use."
Four year old machines
ConsumerAffairs has received a rather large number of reports about Samsung washers, many over the last month. One recurring theme appears to be that the source of the issue was purchased "four years ago," which would put it within the time frame of the 2.8 million recalled machines.
Here's what Virginia, of Louisburg, Kan., told us:
"Top load washing machine: wa5471abpxaa01 - Purchased the washer from Nebraska Furniture Mart four years ago along with extended warranty. The first machine didn't work upon delivery and had to be replaced. Had several service calls including one in which the technician replaced the motherboard a year ago. At the time, the washer was rusting around the dispenser cup but warranty company said it was aesthetic and wouldn't fix it. Now it has stopped working again and rust has gotten so bad the washer is virtually unusable."
Smoke coming from the laundry room
Leia of Nanaimo, British Columbia, contacted ConsumerAffairs in mid October to say her Samsung washer was one of those that caught fire.
"I put a load in and continued to make my turkey soup," Leia wrote in her ConsumerAffairs post. "I then heard a loud bang and went running downstairs. As I approached the stairs I saw smoke coming from my laundry room. I then got in there and saw the smoke pouring out of my washer."
The consumers who own a recalled washer have the option of in-home repairs, rebates, or refunds. In the meantime, consumers are being advised to operate the machines on lower speeds.
"Our priority is to reduce any safety risks in the home and to provide our customers with easy and simple choices in response to the recall," Samsung spokesman John Herrington told the Wall Street Journal. "We are moving quickly and in partnership with the CPSC to ensure consumers know the options available to them and that any disruption in the home is minimized."
Samsung, as you may recall, was forced to withdraw all Galaxy Note 7 smartphones from the market last month after it was unable to rectify overheating batteries in the phones that produced a fire hazard.