Whether moving a few streets or cross-country, packing and unloading your belongings can be stressful and time-consuming. Hiring a moving company with the proper licensing, insurance, positive reviews and affordable rates can make the process easier to tackle. Below, we're sharing our tailored list of local companies in the Tulsa area.
Why trust ConsumerAffairs?
Our recommendations are based on what reviewers say.
4,010,481 reviews on ConsumerAffairs are verified.
We require contact information to ensure our reviewers are real.
We use intelligent software that helps us maintain the integrity of reviews.
Our moderators read all reviews to verify quality and helpfulness.
Top 13 Tulsa Moving Companies

Read 2,071 Reviews

Long-distance moves and storage. Includes packing and assembly/disassembly in quote. Charges between $1,550 and $3,100 for a three-bedroom move from Chicago to Houston. Has Colonial Cubes moving container option.

Get a Quote
Read 320 Reviews

Offers long-distance moving and corporate relocation services. Packing services and storage available. Serves the continental U.S. Charges between $2,500 and $5,000 for a two-bedroom move from Philadelphia to Kansas City.

Get a Quote
Read 2,326 Reviews

Offers long-distance, military, commercial and corporate moving services. No extra charges for last-minute moves. Requires a significant deposit to reserve a move. Cross-country moves typically cost from $2,000 to $5,000.

Read 1,100 Reviews

Offers local and long-distance moving, packing/unpacking services, careful transport of valuable items and climate-controlled storage. Charges by the hour. Prices vary by location. Local moves typically cost $1,000 or less.

Chat with a ConsumerAffairs decision guide

Live agent
Read 357 Reviews

Offers everything from small local moves to full-service cross-country moves. Prices are set by individual franchise locations, but most charge hourly rates with one- or two-hour minimums. Charges between $80 and $100 an hour.

Chat with a ConsumerAffairs decision guide

Live agent
Read Author Review

Locally-owned and can tackle your local or long-distance moves. They pride themselves on personalized service without the corporate feel. 2 Fellas also offers a secure storage facility.

Chat with a ConsumerAffairs decision guide

Live agent
Read Author Review

Servicing the Tulsa Metro area and OKC for local and long-distance moves. They also serve as a simple delivery service for large items like appliances.

Chat with a ConsumerAffairs decision guide

Live agent
Read Author Review

Equipped to handle moves whether you're moving across the country or down the street. They also offer packing and unpacking services, and pride themselves on their straightforward pricing structure.

Chat with a ConsumerAffairs decision guide

Live agent
Read Author Review

Serving the Tulsa area since 2006, they focus on providing "right-priced" moves free of hidden fees. The company owner is a veteran of the US Army and the Oklahoma National Guard.

Chat with a ConsumerAffairs decision guide

Live agent
Read Author Review

Offering local, long-distance, commercial and residential moves in Tulsa and Broken Arrow, they can do everything from packing your current house to unloading items at your new residence.

Chat with a ConsumerAffairs decision guide

Live agent
Read Author Review

Specializing in large-item delivery and transport and can handle furniture delivery, same-day delivery, courier service and even apartment moves in the Tulsa area.

Chat with a ConsumerAffairs decision guide

Live agent
Read Author Review

Headquartered in Norman, their service area extends to Tulsa and is an ideal choice for new students moving to one of the area's universities.

Chat with a ConsumerAffairs decision guide

Live agent
Read Author Review

You Move Me Tulsa is a locally-owned franchise of the national moving company. The Tulsa company offers full-service local moves, upfront rates and their signature "welcome home" housewarming plant.

Chat with a ConsumerAffairs decision guide

Live agent

Those relocating to Tulsa, Oklahoma will appreciate the affordable cost of living and variety of entertainment and dining options in the city. Residents in Tulsa enjoy viewing historical and cultural exhibits at Philbrook Museum and Gilcrease Museum, exploring art galleries in the Tulsa Arts District, attending professional baseball and soccer games, enjoying the aminals at the Tulsa Zoo, dining in award-winning restaurants, and browsing in multiple shopping districts.
Though the city has an above-average amount of sunny days, Tulsa experiences multiple thunderstorms and has the potential for tornadoes in the spring months. Tulsa residents know Summer can get sticky — so we recommend moving in the fall or spring to beat the heat.
Finding the best Tulsa moving company
When you're looking to hire a moving company, remember to get three or four estimates. Also, make sure the moving company comes to your home for a detailed inventory of your belongings. Finally, ensure the company has an operating license and insurance, and check for accreditation or information like if the company performs background checks on its staff. Always remember the main cost points for any moving service depends on the size of your home, your budget and how far you're moving.
Tulsa moving costs
If you're moving within the city limits, you'll most likely get charged by the hour. For long-distance moves, moving companies can charge by the pound or by the mile, meaning the further away you move, the most it's going to cost.
In Tulsa, the average cost of hiring a moving service for a three-bedroom home ranges between $550 and $10,000 with rates between $110 and $300 per hour. For a long-distance move with around 1,225 miles and weight of 7,400, the cost is about $4,300. Moving a shorter distance or moving fewer belongings will lower the price.
A labor-only move costs less (between $500 and $2,000) than a full-service all-inclusive move that includes packing, furniture assembly and disassembly, and moving supplies. The time of year can also affect the cost as moving in the offseason can save you money. Spring moves are more popular, so try to avoid those months.
Other factors that may affect Tulsa moving costs 
Tulsa has a diverse selection of house types, including condominiums, duplexes and mansions. 
Apartments, condominiums and homes in downtown Tulsa tend to be more expensive than those in north Tulsa and parts of midtown Tulsa, but residents benefit from increased walkability and close proximity to restaurants, shopping, nightlife and entertainment. 
Residents of Midtown Tulsa enjoy close proximity to premium shopping areas, museums and parks like Utica Square, Philbrook Museum and The Gathering Place. Dentist offices, gyms, clothing cleaners and grocery stores are peppered throughout this area, making it a fun and convenient area to live. 
Many families choose to live in South Tulsa and the surrounding suburbs of Bixby, Broken Arrow and Jenks because of its accessibility to top-rated schools and sports programs, like SoccerCity Tulsa, and affordable chain restaurants.
What area you're moving from and what area you're moving to can play a big factor in your total moving costs. Consider the following factors: 
Stairs: Houses in south Tulsa and surrounding areas like Bixby and Jenks are often multi-level, and you'll likely be charged an extra fee for stairs. Be sure to have your moving company factor this into your quote so you know what to expect. 
Accessibility: There are accessibility factors to consider beyond stairs. If you're moving to or from downtown, you'll need to consider like how close will the movers be able to park to your current or new home? Are the doorways wide enough to accommodate your furniture or will a rig be required? The best way to get an estimate of these costs is to have moving companies do an on-site quote. 
Size of your home: If you're moving to or from a larger home, like those in South Tulsa and Bixby or midtown neighborhoods like Maple Ridge, your moving cost is likely to be higher based simply based on the number of items to be moved and the extra time it will take to do it. If you're downsizing, you may also need to factor in storage costs.
Thank you, you have successfully subscribed to our newsletter!
Tulsa Moving Company Information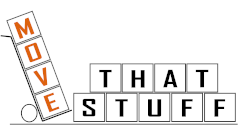 Move That Stuff offers a variety of moving and relocation services, including packing, packing materials, moving insurance, storage and cleaning. Add-on features include furniture blankets, assembly and disassembly, and optional insurance. Hourly rates begin at $109/hour and include two movers. A two-hour minimum is required. Additional movers are available for $40.
URL: https://www.movethatstuff.com/
Address: 1556 N. 166th E. Ave., Suite B, Tulsa, OK 74116
Phone Number: 918-924-6683
Hours of operation: 8am - 9pm M-F; 9am - 1pm Saturday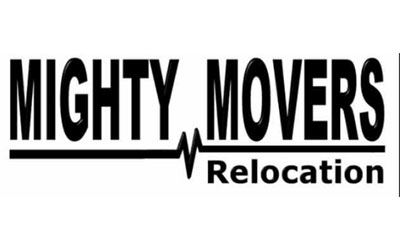 Mighty Movers provides loading, packing and furniture protection services for residential and commercial moving purposes. For the last ten years, Mighty Movers has maintained accreditation with the Better Business Bureau and an ongoing A+ rating. Their standard pricing includes labor, basic insurance, furniture protection and mileage or fuel for the two-hour minimum, so call Mighty Movers to receive a personalized quote. Mighty Movers bills in 30-minute increments and accepts cash, credit (3% processing fee), certified check or money order.
URL: http://mightymoversrelocation.com/
Address: 5147 S. Harvard Ave., Tulsa, OK, 74135
Phone Number: 918-810-9787
Hours of operation: 7am - 7pm, Sun-F; Closed Saturdays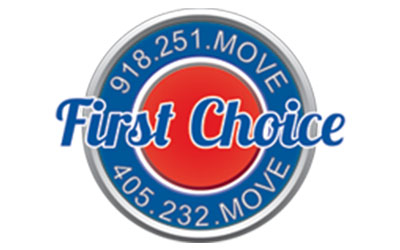 First Choice offers commercial and residential moving and relocation services, as well as full-service appliance and furniture delivery. First Choice moves locally and long-distance, and is fully insured for any size move. Moving services include free boxes for in-city moves in Tulsa. Customers can request a free quote online by submitting information like move type and move size.
URL: https://firstchoicerelocation.com/
Address: 836 S. Aspen Ave., Broken Arrow, OK 74012
Phone Number: 918-251-6683
Hours of operation: 8AM to 5PM, M-F; Closed Sat-Sun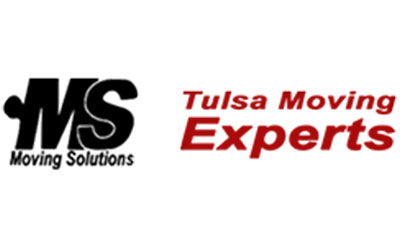 Moving Solutions services residential and commercial moves in-town and cross-country. Additional services include providing ABF trailers, loading and unloading PODS, and providing drivers for rented box trucks. Moving boxes and supplies — like shrink-wrap and bubble wrap — are available for purchase and delivered same day. Customers can receive a free personalized quote on the Moving Solutions website. Discounts for senior citizens and online coupons are available.
URL: http://movingsolutionstulsa.com/
Address: 12252 E. 60th St., Tulsa, OK, 74146
Phone Number: 918-254-9888
Hours of operation: 9am-5pm M-F; Closed Sat-Sun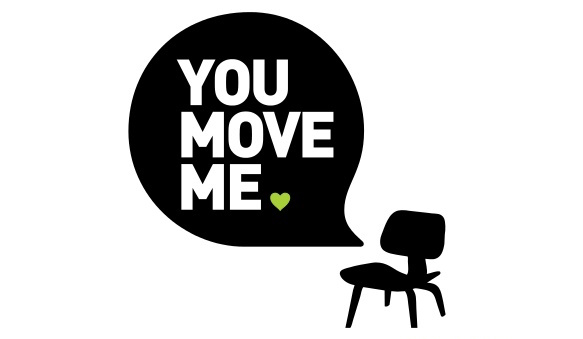 You Move Me is an accredited member of the Better Business Bureau and the recipient of multiple Angie's List awards. The company offers packing, loading and moving services for residential and commercial properties in-town or nationwide. Moving products like bubble wrap, storage pads and floor runners are available for purchase. Customers receive a free personalized quote on the You Move Me website by providing basic information like move date, furniture details and access information.
URL: https://www.youmoveme.com/us/locations/tulsa-movers
Address: 2013 A North Willow Ave., Broken Arrow, OK 74012
Phone Number: 918-286-8840
Hours of operation: 7am-7pm Sunday - Saturday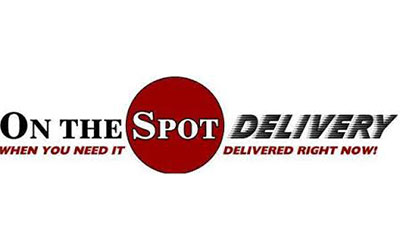 On the Spot Delivery is a locally-owned family business that provides a variety of services, including courier service, same-day express packing and loading, and furniture delivery. Customers can request a free personalized quote by phone or online by including information on house or apartment size and moving type, like full-service or courier.
URL: https://www.myotsdelivery.com/
Address: 3939 S Harvard Ave Ste 125, Tulsa, OK 74135
Phone Number: 918-361-1694
Hours of operation: 8am - 9pm, M-Sat; Closed Sundays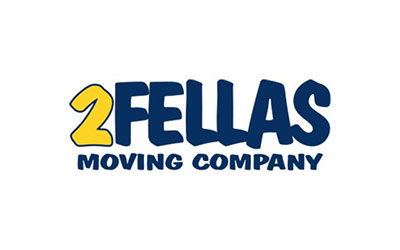 Locally owned and operated, 2 Fellas Moving Company has been serving Oklahoma since 1996. Services include loading, packing, and storage and are available in-town or nationwide. The Oklahoma City Thunder uses 2 Fellas Moving Company for the majority of its moving services. Customers can call or e-mail 2 Fellas Moving Company for a personal quote.
URL: https://www.2fellas.com/
Address: 1811 N Indianwood Ave, Broken Arrow, OK 74012
Phone Number: 918-665-7007
Hours of operation: M-F 8am - 5pm; Closed Sunday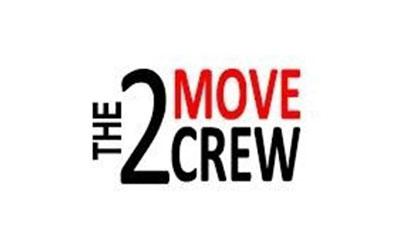 The 2 Move Crew provides moving and storage services, including furniture padding, shrink wrap protection, and disassembly and reassembly of furniture. Prices start at $100/hour for two movers with a two-hour minimum, but there are no additional fees for multiple stops, stairs or long walks. Customers will need to call for an exact quote.
URL: https://www.facebook.com/the2movecrew/
Address: Located in Norman, Oklahoma
Phone Number: 405-430-3529
Hours of Operation: Call for hours
You're signed up
We'll start sending you the news you need delivered straight to you. We value your privacy. Unsubscribe easily.
Comparing
×