Find the Best Assisted Living Facilities

Find the best assisted living facilities near me
Assisted living facility cost, features and resident experience may vary from state to state. Use the sections below to find and compare facilities in your area. For each location, we compared reviews, availability and other factors so you can find a safe, supportive community for yourself or a loved one.
Northeast

Southeast

Midwest

West

Southwest
Compare Top Assisted Living Facility Reviews

Accredited Partner

A Place for Mom
Read 9 Reviews

Assisted living referral service. Paid for by participating communities and free to use. Provides a local advisor, tour scheduling and move-in support. Helps find caregiving and assisted living options.

Get Started
Brookdale Senior Living
Read 74 Reviews

Senior living facility that offers memory care, assisted living, skilled nursing, home health and more care options. Monthly fees for rental or life care in retirement communities. Assisted living care runs $800 to $7,725 a month.

Get Pricing
Atria Senior Living
Read 18 Reviews

210+ senior living communities offering assisted living, memory care, independent living and short-term stays. Resources include a cost calculator, veteran benefits and online pay. Apartment, cottage and villa rental options.

Get Pricing
Sunrise Senior Living
Read 28 Reviews

Senior living facility with dedicated care managers. Residents receive tailored service and care plans. Pets allowed. Community pets on-site. Uses CareConnect electronic health system. Veteran discounts up to $2,000 per month.

Get Pricing
Caring.com

Website dedicated to seniors and their caregivers. Features educational resources to help you select care facilities, including hospice options, feedback from senior care experts and more. Free to use.

Aegis Living

24/7 assisted living, respite care and memory care services in California, Nevada and Washington. Offers a questionnaire on the website to help you find the level of care you need. Monthly costs typically $6,500 to $9,000.

Get Pricing
American Senior Communities
Read Author Review

Offers independent and assisted living, rehabilitation, skilled nursing and memory care in Indiana and Kentucky. Many pet-friendly locations throughout Indiana. Amenities like barbershops, salons, restaurants and fitness programs.

Belmont Village Senior Living
Read Author Review

Offers independent and assisted living, short-term respite care and memory care. 24 locations throughout the southern United States and Mexico. No fees for transitions between communities. Studio and one- and two-bedroom options.

Elmcroft Senior Living
Read Author Review

Provides varying levels of services at a single location so residents can move between assisted and independent living, skilled nursing and respite and memory care. On-site restaurant-style dining and salons. Payment plan options.

Erickson Living
Read Author Review

Offers independent and assisted living, rehabilitation, nursing and memory care. Provides its own health care plan. On-site restaurants, libraries and fitness classes. Resident council at each location.
What is assisted living?
Assisted living facilities are designed to provide older adults the independence they desire and the care they need. Assisted living is ideal for adults who don't have major medical issues that require the more dedicated, hands-on care of skilled nursing but still need some help completing their activities of daily living (ADLs). Some common ADLs include bathing, dressing and toileting.
Assisted living communities offer many of the same benefits as retirement communities. However, those in assisted living communities receive additional support to complete common daily tasks and have access to nurses and other medical and nonmedical staff to assist with needs 24/7.
If you find yourself or your loved one struggling with common tasks, it may be time to consider assisted living. Coping with a loss of independence is never easy, but most assisted living facilities provide private apartments or otherwise private housing so their residents can live independently when they don't need assistance.
Most, if not all, assisted living facilities have registered nurses on call 24/7. They also have medical aides, attendants and other medical and nonmedical staff including CNAs, LPNs, medical directors, activity directors, housekeepers, dining staff, admissions personnel and various other administrators.
Other of types of senior care facilities
For those who require a different level of care, many other senior care facilities are available. While many facilities offer similar or overlapping services, some specialize in specific areas and are designed to accommodate a certain care requirement. Understand the differences and compare your options before choosing the right facility for your situation.
Independent living and retirement communities: These communities are designed for those who can live alone and care for themselves but appreciate the security of having an emergency alert system in their home, living near others in their age group, being free from the maintenance required by owning their own home and/or having a fixed monthly budget that won't be affected by unexpected maintenance costs.
Skilled nursing facilities/nursing homes: Skilled nursing facilities provide 24/7 care to people of all ages who are chronically ill and need a high level of support. Those who cannot care for themselves can find the help they need in one of these facilities.
In-home care: For those who wish to stay in their own home and perhaps have close family or friends living with them or nearby, in-home care can be a viable option. In-home care staff can visit your home for short or long periods of time and perform both medical and nonmedical services. Live-in care is also available.
Memory care: Memory care communities cater to those with Alzheimer's disease or another form of dementia. They often operate in conjunction with an assisted living or skilled nursing facility. Memory care units are typically a separate area of the building or property, and their specialized services may cost more.
Respite facilities: These facilities provide short-term assisted living for those who suffer an unexpected injury and/or need temporary care after being released from the hospital. Respite care facilities often include some form of physical theory and/or occupational rehabilitation.
Adult day care: Adult day services cater to those who live with family members or other loved ones but cannot be safely left alone when their caregivers are at work. These facilities typically have some level of medical support on-site but focus more on offering a safe and active place for visitors during daytime hours.
How much does assisted living cost?
The average cost of assisted living is around $50,000 per year. Many factors influence the price of staying in an assisted living facility. Seniors and their caregivers should compare the prices and services of multiple locations before committing to any living arrangement.
Price is also greatly affected by the level of care the resident needs. Someone who only needs limited assistance will not be charged as much as someone who requires 24/7 care. Potential residents and caregivers should realistically assess the resident's needs and abilities before selecting a facility.
Where you live also plays a significant role in how much you pay for assisted living. According to Genworth's annual cost of care survey, the most expensive state for assisted living in 2020 was Delaware at just over $80,000 per year. The cheapest state for assisted living was Alabama at just under $38,000 per year.
Keep in mind that when you pay for assisted living, you're paying for housing, care and meals, which contributes to what may feel like sticker shock at first. Some other fees to watch out for include:
Entrance fees: Some facilities charge an entrance fee when a new resident moves in. This fee is typically placed in reserve to pay for future medical expenses. Residents can decide if they want the unused portion of this fee returned to them or their beneficiary after they leave the facility. Whether they have the fee returned and how much of the fee is returned often affects the monthly fees they pay.
Service fees: Some facilities offer a flat-rate fee that doesn't change regardless of the amenities you use or level of care you need. Others may offer a few package levels or services to select from. Be sure to inquire about exactly which services are included and which incur added expenses.
Assisted living services
You will have access to help with ADLs regardless of the assisted living facility you choose, but other amenities and services vary by facility.
Services
Facilities offer a variety of services for their residents' convenience. Some of the most common include:
Housekeeping: Those living in independent or assisted living communities often receive once-a-week housekeeping service. Housekeepers typically perform only light cleaning tasks.
Laundry: At some locations, the housekeepers will do a load of personal laundry and supply fresh linens when they perform their other cleaning tasks. Residents typically have access to free on-site washers and dryers.
Activities: Most facilities offer activities and classes that are free to all residents. These programs help residents build a community and remain mentally and physically engaged.
Dining: Those in skilled nursing facilities receive all of their meals from the facility's dining room. Residents who live in an assisted living or residential community, where the residences often have kitchens, can usually select how many meals a day they wish to eat at the on-site dining facility. Dining service may be buffet style or have table service.
Salon/Barber: Assisted and independent living communities often have a salon and/or barbershop on-site so residents don't have to leave the property to get a haircut.
On-site entertainment
Entertainment and activity types vary by facility. Admittance to these areas may have additional fees associated with them.
Common areas: Common rooms provide residents a place to gather for community activities or host a larger number of guests than can comfortably fit in their room or apartment.
Pool: Facilities may have pools for physical therapy, fitness and/or recreation. Individuals who suffer from joint pain may be especially interested in a facility with an indoor pool for year-round fitness activities.
Fitness center: A full fitness center with equipment designed for seniors or those with physical challenges helps residents maintain or improve their physical abilities.
Library: Well-stocked libraries offer residents a mentally engaging activity that doesn't require physical strength or leaving the property.
Computer lab: Residents who like to communicate with friends and family through email or social media will enjoy having access to a computer, and on-site labs usually have staff who can help residents with any technical problems.
Assisted living facility author reviews

Vi Living owns and operates 10 continuing care retirement communities (CCRCs) across the United States. They have CCRCs in Scottsdale, Ariz., Palo Alto, Calif., San Diego, Calif., Highlands Ranch, Colo., Aventura, Fla., Lantana, Fla., Naples, Fla., Glenview, Ill. and Hilton Head Island, S.C. Offerings and amenities vary slightly by locations, so potential residents should look at the website of the specific CCRC they are interested in. The company was founded in 1987 and is headquartered in Chicago.
Resident satisfaction: Vi Living conducts annual surveys to assess their residents' satisfaction. In recent years, more than 90 percent reported overall satisfaction with the CCRCs.
Pricing options: Vi Living charges an entrance fee and a monthly charge. Different floor plans have different prices, so interested residents can choose a plan that fits into their budget.
Single payment: Residents at Vi Living locations pay a single monthly fee that includes their rent, water, electric, cable TV, maintenance and weekly housekeeping.
Pet friendly: Vi Living welcomes two pets per residence. Pets must be under 30 pounds.
Continuum of Care: Residents who can no longer live in their own apartment can move in to the CCRCs assisted living facility. Residents' monthly fees will remain the same even if they need to move to assisted living.

Atria operates several housing options for seniors, including independent living communities, assisted living facilities and memory care facilities across the United States and Canada.
Read 18 Reviews

Aegis Living was founded in 1997 and is headquartered in Redmond, Wash. The company owns and operates respite care and memory care facilities as well as assisted living communities. They have locations in Washington, Nevada and California. They are working to expand their offerings in Washington.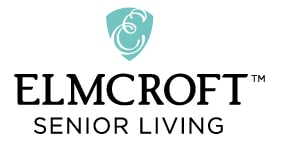 Elmcroft Senior Living's headquarters are located in Louisville, Ky., and the company has been in business since 2006. They have more than 100 senior care communities, including independent living and assisted living communities as well as memory care facilities. They have properties in almost 20 states.
Multiple levels of support: Many Elmcroft properties offer multiple types of care, so residents at Elmcroft can move between care facilities when their needs change. This feature minimizes upheaval in residents' lives.
Price: Interested consumers can visit Elmcroft's website to see the average rates for each of their community types. They can learn about assistance in paying for senior care and view Elmcroft's payment plans.
Second Wind Dreams®: Elmcroft helps residents achieve their dreams with its Second Wind Dreams® program. The company believes that this program inspires and encourages its residents. They've helped residents reunite old family members or friends, return to a favorite location, learn new skills and more.
Facebook: Interested consumers can visit Elmcroft's Facebook page to see examples of the events that take place in their facilities. The company is active on the social media site, often featuring residents' activities and accomplishments.
Dining information: Aegis provides clear information on their website about the dining options available to their residents. They have special events featuring food from other cultures, theme parties and cooking contests for the chefs that are judged by the residents. Interested consumers can download a sample menu.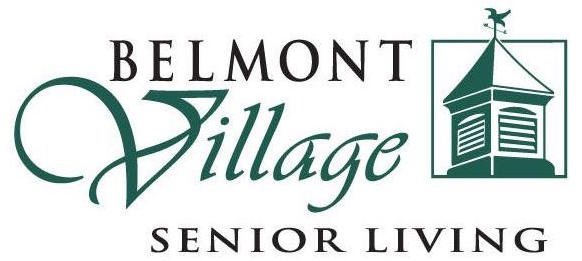 Belmont Village Senior Living was founded in 1997 and operates in seven states with 24 total communities, including both independent and assisted living communities as well as memory care facilities. Specific options vary by property, so interested residents and caregivers should inquire about the options at the location they are interested in. The company is headquartered in Houston.
We Make Aging Better®: Residents at Belmont who need some extra assistance with daily tasks are supported by the company's We Make Aging Better® program. It has licensed nurses available 24 hours a day and Personal Assistance Liaisons (PALs) who coordinate the residents' care and perform health assessments.
Activities: Belmont properties offer a variety of daily activities to engage residents mentally and physically. Activities include computer classes, movie nights, fitness classes, language classes, social events, art classes, mediation and more.
Housing options: Those who wish to live in one of Belmont's independent living communities can choose from a studio, one- or two-bedroom apartment depending on their needs. Belmont can help new residents furnish their apartments if necessary.
Online resources: Interested consumers can access resources for both residents and caregivers on Belmont's website. Resources include a list of recommended readings, helpful links and answers to frequently asked questions.
Free transition: Residents who wish or need to move from one community to another or to a facility with a different level of care can do so for free. They will not be charged an additional entrance fee.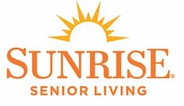 Sunrise Senior Living operates in over 300 communities throughout the United States, Canada and the United Kingdom. Residential options include independent living, assisted living, memory care, respite care and skilled nursing facilities. The company was founded in 1981 and is headquartered in McLean, Va.
Read 28 Reviews

Providence Life Services is a faith-based non-profit company that provides senior living communities in Indiana, Illinois and Michigan. The first nursing home associated with the ministry project opened in 1960.
Options: Interested consumers have several options if they choose Providence Life Services. The company's properties include assisted living communities, memory care facilities, retirement communities and townhouse living, which is similar to many independent living facilities. They also offer hospice care.
Chaplain: Residents of Providence Life Service have access to counselors and chaplains to discuss their emotional and spiritual well-being.
Priority transitions: Individuals who live in one of Providence Life Service's properties/facilities are given priority when moving to another Providence community. This means that if a resident of a retirement community needs additional assistance, they will be admitted to an assisted living community before someone who is not already a Providence resident.
Online resources: Providence Life Service's website has several free downloadable documents to help interested consumers make decisions about medical care facilities. They also have a blog where visitors can read about news and developments related to Providence's properties.
Trial period: Individuals who move into memory care facilities can do so with a two- or four-week trial period. This period helps caregivers make sure that their loved one will like the facility and the staff to ensure that the resident's needs can be met at the facility. If for some reason a new resident isn't a good fit, the Providence staff can help residents and caregivers find a more suitable option.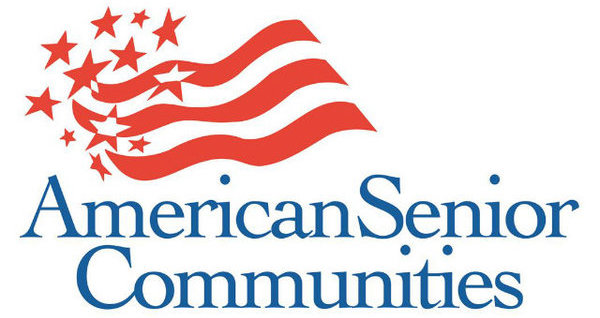 American Senior Communities has nearly 100 locations across Indiana and Kentucky. Their facilities include memory care, skilled nursing, respite stays, hospice care, assisted living and independent living communities.
New Energy Wellness: Both American Senior Communities residents and non-resident seniors can join the company's gym, New Energy Wellness. The fitness center offers programs and equipment specifically designed for older adults.
Twilight Wish: American Senior Communities participates in the Indiana's Twilight Wish Foundation, which helps seniors fulfill their dreams. Applications can be found on American Senior Communities' website.
Online resources: Interested consumers can visit American Senior Communities' website to access resources for seniors and their loved ones. The website includes a blog, podcasts, infographics and informational articles.
Options: American Senior Communities has a wide variety of facilities, allowing individuals to find an option that meets their level of need and budget. Interested consumers can visit the website of the specific community they're interested in to see floorplans.
Facebook: Each American Senior Communities facility has its own Facebook page. These pages are active and feature stories about the residents and activities as well as resources for those considering assisted living communities.

Brookdale Senior Living Solutions is a publically traded company that operates more than 1,100 communities in 46 states. The company operates independent and assisted living communities, memory care facilities and skilled nursing facilities.
Read 74 Reviews

Erickson Living operates more than 15 CCRCs across the United States. The company's first community opened in 1983. Their communities offer a full spectrum of living options, from independent living to skilled nursing facilities.
Erickson Advantage®: Residents at any of Erickson properties have access to Erickson Advantage®, a health insurance plan. They are the only CCRC in the nation that offers its own health care plan.
Resident council: Every Erickson property has a resident council, made up of current Erickson residents, that works with the community's leadership employees to make sure the all residents' voices are heard.
Onsite physicians: Erickson employs physicians to work on location at their facilities. These doctors only work at the Erickson community, so residents receive personalized care.
Dining options: Erickson residents can choose from multiple dining choices onsite. These restaurant-style locations offer table service and a variety of menu items.
Moving assistance: Those moving in to an Erickson community can get help with their move. The company has a moving and realty program that can assist new residents with hiring movers, overseeing packing, pricing their current home and hiring a local real estate agent.

Genesis HealthCare was founded in 1985 and now has over 500 locations across the United States. It is a publically traded company headquartered in Kennett Square, Pa. They offer skilled nursing facilities, assisted living, memory care and respite care.
Driving rehabilitation: Those staying at a Genesis HealthCare facility after an injury or surgery as well as non-residents can receive specialized occupational therapy to assess individuals' ability to safely drive and provide rehab and physical therapy if necessary and appropriate.
Online resources: Genesis' website includes a Health Library where interested consumers can learn about medications, disease management, general wellness and other healthcare topics.
We Honor Veterans: Genesis HealthCare is a member of We Honor Veterans, a program that works to provide veterans with palliative and hospice care that respects and honors their service. The program is the result of collaboration between the Department of Veterans Affairs (VA)and the National Hospice and Palliative Care Organization (NHPCO).
Amenities: Genesis HealthCare facilities offer a variety of amenities and onsite features, including pet therapy, onsite salon/barber shop, gardens and dining options. Amenities vary by location, so interested consumers should visit the webpage of the specific facility they are considering to learn about that location's offerings.
Free downloads: Interested consumers can visit Genesis' website to download brochures about the facilities and service options as well as the company's newsletter, which includes recipes, health news and resident stories.
Compare Top Assisted Living Facility Reviews

Genesis HealthCare
Read Author Review

Offers assisted living, skilled nursing, rehabilitation, end-of-life care and memory care at more than 300 locations across the U.S. Provides veteran-specific palliative and hospice care. Driving rehab services available.

Providence Life Services
Read Author Review

Provides independent and assisted living, rehabilitation, memory care, skilled nursing and affordable housing in Indiana, Illinois and Michigan. Restaurant-style dining, art and fitness classes, worship services and trips.

Vi Living
Read Author Review

Assisted living, skilled nursing and memory care in Florida, Illinois, Arizona, Colorado and South Carolina. Offers fitness classes, restaurant-style and a la carte dining, libraries and salons. Monthly charges. Pet-friendly.
Disclaimer
Information in this guide is general in nature and is intended for informational purposes only; it is not legal, health, investment or tax advice. ConsumerAffairs.com makes no representation as to the accuracy of the information provided and assumes no liability for any damages or loss arising from its use.
You're signed up
We'll start sending you the news you need delivered straight to you. We value your privacy. Unsubscribe easily.