Find the Best Assisted Living in Atlanta, GA
Top 9 Atlanta Assisted Living Facilities

Accredited Partner

Available in 20149

A Place for Mom
Read 6 Reviews

Assisted living referral service. Paid for by participating communities and free to use. Provides a local advisor, tour scheduling and move-in support. Caregiving and independent living assistance.

Get Started
Atria Senior Living
Read 18 Reviews

210+ senior living communities offering assisted living, memory care, independent living and short-term stays. Resources include a cost calculator, veteran benefits and online pay. Apartment, cottage and villa rental options.

Chat with a ConsumerAffairs decision guide

Live agent
Corso Atlanta
Read Author Review

Offers assisted living, independent living and memory care in Atlanta. Provides an on-site restaurant, an ice-cream shop, a heated pool and a fitness center for residents.

Chat with a ConsumerAffairs decision guide

Live agent
King's Bridge
Read Author Review

Offers assisted living, independent living and memory care at its facility in Atlanta. Provides a wellness program, scheduled activities and transportation. Residents enjoy large suites.

Chat with a ConsumerAffairs decision guide

Live agent
Peachtree Hills Place
Read Author Review

Offers assisted living, memory care and skilled nursing in Atlanta. Includes on-site dining, an art studio and walkable outdoor areas. Provides multiple floor plan options for living spaces.

Chat with a ConsumerAffairs decision guide

Live agent
Renaissance on Peachtree
Read Author Review

Offers assisted living and independent living. Provides an on-site cafe, movie theater, art studio, library and physical therapy center. Parent company has seven facilities in Georgia.

Chat with a ConsumerAffairs decision guide

Live agent
Safe Haven
Read Author Review

Offers assisted living and memory care at two Atlanta-area locations. Provides medication management, 24-hour assistance, weekly beautician appointments and a wellness program.

Chat with a ConsumerAffairs decision guide

Live agent
Summerset Assisted Living
Read Author Review

Offers assisted living, memory care and respite care at its facility in Atlanta. Provides laundry service, scheduled transportation, housekeeping and scheduled activities. Discounts for veterans.

Chat with a ConsumerAffairs decision guide

Live agent
The Mann House
Read Author Review

Offers assisted living and memory care at its facilities in Atlanta and Cumming. Serves residents with chronic conditions, like Alzheimer's disease and Parkinson's disease. Luxury dining included.

Chat with a ConsumerAffairs decision guide

Live agent

What to consider about assisted living in Atlanta
The Georgia Department of Community Health issues licenses to, monitors and inspects assisted living communities in Atlanta. Assisted living facilities throughout Georgia serve 25 residents or more. They provide personal services, such as assistance with activities of daily living, like bathing, grooming, dressing, eating and going to the bathroom. They also help with medication administration.
When deciding on an assisted living facility in Atlanta, consider the following:
The weather is perfect for those who enjoy hot summers and mild winters. If you or your loved one enjoy the warmth, Atlanta assisted living facilities are a good choice.
The State of Georgia doesn't tax Social Security retirement benefits. Additionally, it provides a deduction of up to $65,000 on all retirement income per person over the age of 65. The state also doesn't have estate or inheritance tax.
MARTA provides public transportation in Atlanta that is accessible to people with mobility issues. The city provides a discount for anyone 65 and older.
Unfortunately, Atlanta does experience more crime than most cities. According to NeighborhoodScout, at the time of publishing, it is safer than only 2% of U.S. cities.
How much does assisted living cost in Atlanta?
Assisted living cost in Atlanta ranges from $2,900 to $3,500 per month. The factors that influence the price are the level of care needed, the living space and the number and type of amenities in the community.
If money is a concern, talk to each assisted living facility about your budget. Many communities can remove or downgrade services to fit your budget. Ask if the facility offers any financial aid programs or financing programs to help you pay.
Atlanta assisted living FAQ
Does Medicare pay for assisted living in Georgia?

No, Medicare does not cover assisted living in Georgia. The state's Medicaid program, however, does have coverage for long-term care.

Who works in assisted living facilities in Georgia?

Assisted living facilities employ nurses, personal care assistants and therapists. They also have administrators, as well as coordinators and staff for admissions, care, activities, dining and housekeeping.

What organizations support and protect older adults in Atlanta?

There are a variety of organizations that support older adults in Atlanta, including:

The Georgia Council on Aging provides resources for older adults and caregivers in Georgia.
The State's Division of Aging Services provides services and resources related to mobility, memory disease, mental health and caregiving.
The Center for Positive Aging serves as a source for information regarding programs, products, services and housing options for older adults in Atlanta.
Thank you, you have successfully subscribed to our newsletter!
Atlanta assisted living community information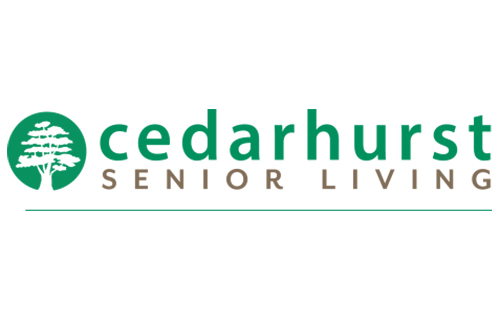 Renaissance on Peachtree, a Cedarhurst Senior Living community, offers assisted living and independent living. Some of the amenities at the facility include a cafe and wine bar, a movie theater, an arts and crafts studio, a library and on-site physical therapy. The facility has handicapped-accessible bathrooms. Cedarhurst Senior Living also has facilities in Alpharetta and Johns Creek.
Located in: Atlanta
Address: 3755 Peachtree Road, Atlanta, GA 30319
Phone: (404) 237-2323
Website: cedarhurstliving.com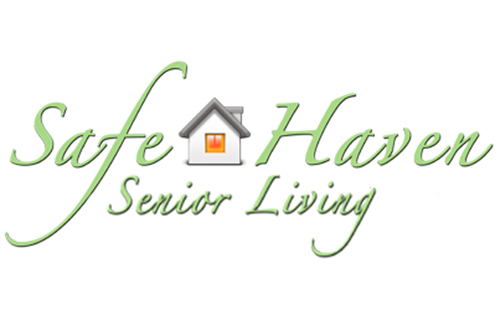 Safe Haven at Lenox Park and Safe Haven at Brookhaven offer assisted living, specializing in Alzheimer's care, medication management and lifelong enrichment. The amenities offered at these facilities include home-cooked meals, gardens, arts and crafts classes, computer training classes and beauty services.
Located in: Atlanta
Address: 1137 Lynmoor Drive, Atlanta, GA 30319
Phone: (404) 235-7733
Website: safehavenpch.com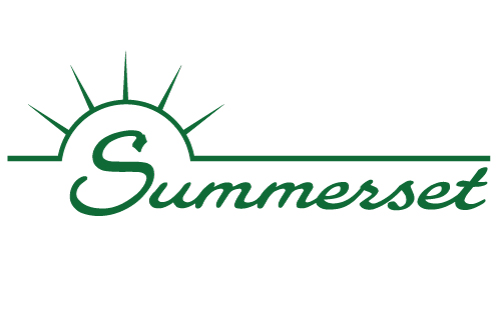 Summerset Assisted Living offers various levels of care, such as assisted living, memory care, adult day care, respite care and special care. This facility's amenities include luxury dining, an entertainment area, housekeeping, laundry service, transportation and an activity area. It offers a discount to veterans.
Located in: Atlanta
Address: 3711 Benjamin E. Mays Drive, Atlanta, GA 30331
Phone: (470) 231-2357
Website: summersetalc.com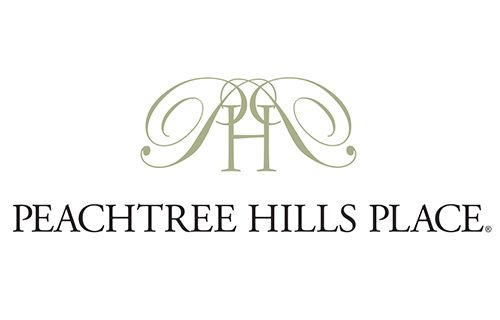 At Peachtree Hills Place, residents can choose between assisted living, memory care and skilled nursing care. They can enjoy amenities such as fine dining, meeting rooms, outdoor gathering areas, an open-air pavilion and an art studio.
Located in: Atlanta
Address: 229 Peachtree Hills Ave. NE, Atlanta, GA 30305
Phone: (404) 467-4900
Website: peachtreehillsplace.com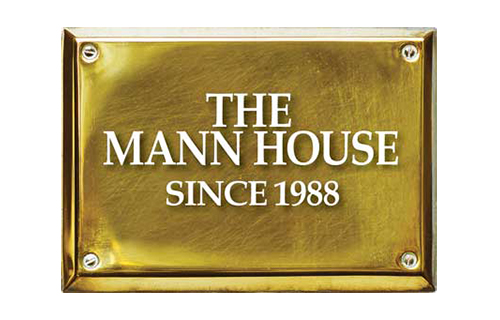 The staff at The Mann House in Atlanta and Cumming are experts at providing assisted living, especially for older adults who suffer from Alzheimer's disease, dementia, Parkinson's disease, acute memory challenges and other chronic, age-related conditions. The amenities offered include luxury dining, an entertainment area, an outdoor patio and luxurious rooms.
Located in: Atlanta and Cumming
Address: 5413 Northland Drive, Atlanta, GA 30342
Phone: (404) 250-9300
Website: themannhouse.com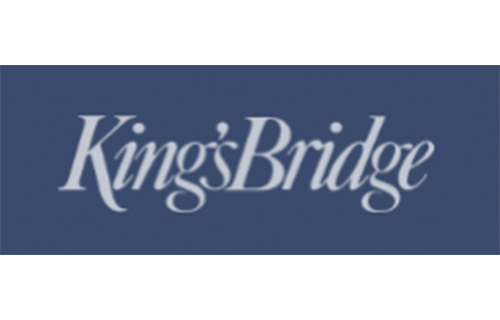 King's Bridge provides older adults in Atlanta with assisted living, independent living and memory care. Benefits include a luxury dining room, wellness rooms, large suites, transportation, a game room and an outdoor patio.
Located in: Atlanta
Address: 3055 Briarcliff Road NE, Atlanta, GA 30329
Phone: (404) 321-0263
Website: kingsbridge.org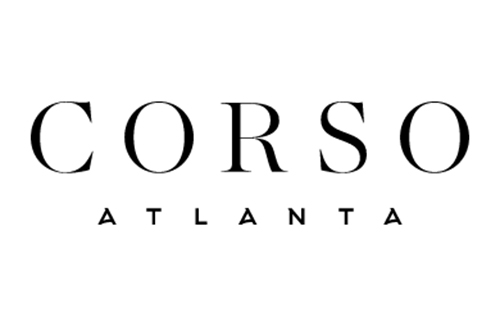 Older adults at Corso Atlanta have options including assisted living, independent living and memory care. Some of the amenities that they can enjoy are a full-service restaurant and bar, outdoor patio dining, an ice-cream shop, a heated pool, a fitness center and a full-service salon and spa.
Located in: Atlanta
Address: 3200 Howell Mill Road, Atlanta, GA 30327
Phone: (404) 891-9190
Website: corsoatlanta.com
If you or a loved one is having trouble with daily tasks or has experienced a recent fall, an assisted living facility can provide support, while still allowing a measure of independence. Selecting the right community for your needs and budget is important. We created this guide by comparing the reviews and local availability of 49 businesses and choosing eight favorites from the top assisted living facilities in Atlanta.
You're signed up
We'll start sending you the news you need delivered straight to you. We value your privacy. Unsubscribe easily.