Find the Best Assisted Living in Miami, FL
Top 8 Miami Assisted Living Facilities

Accredited Partner

Available in 20149

A Place for Mom
Read 6 Reviews

Assisted living referral service. Paid for by participating communities and free to use. Provides a local advisor, tour scheduling and move-in support. Caregiving and independent living assistance.

Get Started
Bay Oaks Historic Retirement Residence
Read Author Review

Offers assisted living at its facility in Miami. Includes housekeeping, laundry and personal care for all residents. Provides on-site dining, scheduled activities, local transportation and excursions.

Chat with a ConsumerAffairs decision guide

Live agent
Colonial Assisted Living
Read Author Review

Offers assisted living in Miami Gardens and its other South Florida locations. Provides a schedule of activities, including crafts, live shows, group walks, exercise classes and field trips.

Chat with a ConsumerAffairs decision guide

Live agent
Midtown Senior Care
Read Author Review

Offers assisted living, memory care and short-term respite care in Miami. Provides 24-hour staffing, medication management and assistance with daily living activities.

Chat with a ConsumerAffairs decision guide

Live agent
Residential Plaza
Read Author Review

Offers assisted living, short-term care and memory care in Miami. Provides wellness programs, housekeeping, laundry service, dining service, medication management, nutrition counseling and certified case management.

Chat with a ConsumerAffairs decision guide

Live agent
The Palace Group
Read Author Review

Offers assisted living, independent living and memory care services. Provides 24-hour staffing and support with daily living activities. Includes landscaped gardens and a library at one Miami community.

Chat with a ConsumerAffairs decision guide

Live agent
The Residences by RSR
Read Author Review

Offers assisted living at its facility in Miami. Includes an on-site dining area, a beauty salon and barbershop, a library, a fitness center and a community garden. Provides housekeeping and laundry service.

Chat with a ConsumerAffairs decision guide

Live agent
Vida Holistica ALF
Read Author Review

Offers assisted living care to Miami residents who speak English or Spanish. Provides 24-hour staffing, nutrition counseling, medication monitoring and a calendar of social events at its small facility.

Chat with a ConsumerAffairs decision guide

Live agent

What to know about assisted living in Miami
Many older adults flock to the Sunshine State when it's time to retire. As a result, more than 78,000 people in Miami are 65 or older, which is 16.7% of the city's population according to the Census. As a result, there are plenty of assisted living facilities to choose from in South Florida.
Before choosing a facility, however, there are a few things to consider about assisted living in Miami:
Florida taxes: Florida is a very tax-friendly state for those of retirement age. It does not have any state income tax, which means that Social Security, IRA income, 401(k) income and pension income are sometimes untaxed, depending on where people fall in the federal tax code. There are also no estate or inheritance taxes. These tax benefits could save retirees thousands every year compared to living in other states.
Miami's weather: Winters in Miami are short, with high temperatures in the mid-70s. Summers are hot and sunny, with highs reaching 90 degrees. Florida does, however, get considerable rainfall. The rainy season lasts from June to November, and hurricanes are common from August through October.
Miami hospitals: Miami is home to many hospital networks and health care facilities. Networks in the city include Baptist Health South Florida, Jackson Health System, HCA East Florida Division, Miami Jewish Health Systems, Miami VA Healthcare System, Tenet Healthcare, Select Medical and University of Miami Health System.
Cost of living in Miami: Groceries in Miami are somewhat expensive. The grocery index score for Miami is 67.44 at the time of publishing, according to Numbeo. This is in comparison to the cost of groceries in Manhattan, which earns a score of 100.
Miami's public transit: The Miami-Dade County public transportation system offers Special Transportation Service (STS), Metrobus, Metrorail and Metromover services. The system is accessible for older people and those with mobility issues. It also offers discounted fares for older citizens with its Golden Passport.
How much does assisted living cost in Miami?
On average, Miami assisted living costs anywhere from $1,000 to $6,000 per month. These assisted living costs cover room and board, on-site amenities, and additional care services.
Your fees may be higher, depending on your chosen amenities and level of care as well as the overall quality of the facility. To get exact pricing, call a few assisted living facilities in your area and ask for quotes.
To help cover the cost of assisted living, Florida created the Statewide Managed Medicaid Long Term Care program. With this program, Florida residents can also utilize Medicaid, Community Care for the Elderly, Optional State Supplement, Home Care for the Elderly and Alzheimer's Disease Initiative programs and services to help cover the price of assisted living.
Miami assisted living FAQ
How do you pay for senior living in Miami?

Many families use personal savings, retirement accounts, Social Security benefits, pension payments and Medicaid to cover assisted living costs. Florida also provides a number of financial assistance programs that older adults can use to pay for assisted living.

What is an assisted living facility?

Assisted living facilities allow older adults to live independently while still receiving help as needed. Residents get medical care as well as assistance with daily living activities like cleaning, cooking and bathing.

What qualifies a person for an assisted living facility in Miami?

Miami assisted living facilities are open to anyone who needs help with daily living but doesn't need the level of care provided by nursing homes or memory care facilities. Residents may receive help with medication management, laundry, housekeeping, and other medical or everyday tasks.

What Miami regulations protect older adults in assisted living facilities?

Assisted living facilities in Florida are regulated by the Agency for Health Care Administration. All facilities in Miami must meet the agency's requirements before they can get their license and open for business, which helps protect residents from mistreatment and scams.
Thank you, you have successfully subscribed to our newsletter!
Miami assisted living community information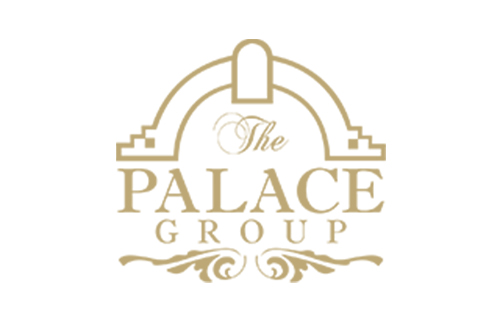 The Palace Group offers assisted living and independent living as well as care for those suffering from Alzheimer's and dementia. At its Renaissance location in Miami, there are doctors on-site and nurses on-call 24/7. The staff provides assistance with daily living activities, medication supervision, and social and enrichment programs designed for those with cognitive impairments. Residents can explore the landscaped gardens or relax with a book in its library, too.
Located in: Miami, Homestead, Coral Gables and Weston
Address: 11355 SW 84th St., Miami, FL 33173
Phone: (305) 270-7000
Website: thepalace.org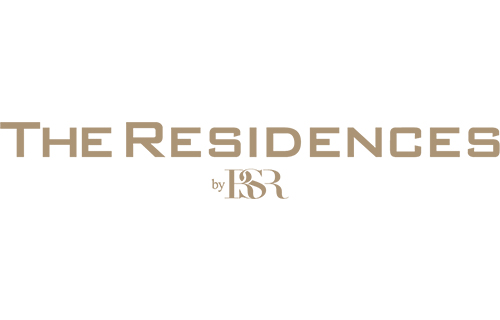 The Residences by RSR provides assisted living care using modern community standards and state-of-the-art technology. The facility is located close to shopping centers, pharmacies and hospitals, and it provides free transportation within a 10-mile radius. Older adults who reside there can take part in a range of fitness programs, crafts classes and many other social activities.
Located in: Miami
Address: 9355 SW 158th Ave., Miami, FL 33196
Phone: (786) 878-5140
Website: residencesatmiami.com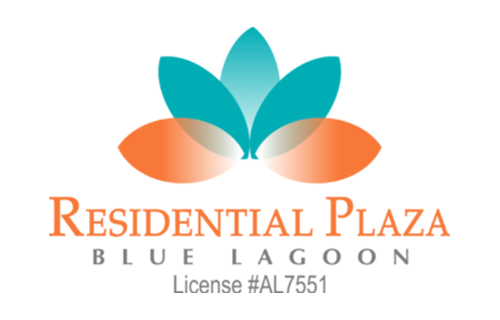 Residential Plaza caters to the needs of many older adults in the Miami community, offering housing, assisted living care, short-term care and memory care. The staff provides individualized care plans based on the unique physical and mental requirements of each resident. Residential Plaza also offers nutrition counseling, physical therapy, personal care and medication management services.
Located in: Miami
Address: 5617 NW Seventh St., Miami, FL 33126
Phone: (305) 267-2700
Website: residentialplaza.com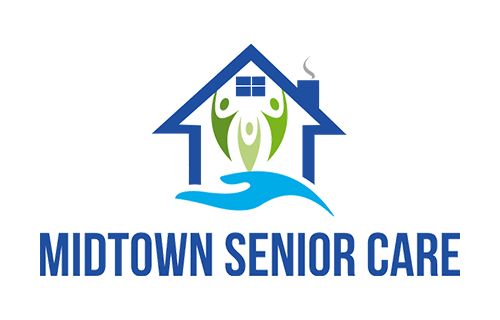 Midtown Senior Care offers services for live-in residents, day care residents and short-term residents, including those requiring memory and Alzheimer's care. It has a certified staff available 24 hours a day to assist with daily living activities, medication reminders and emergency health care. On the grounds, there is a garden and patio area where residents can sit and enjoy the Florida weather, too.
Located in: Miami
Address: 153 NW 26th St., Miami, FL 33127
Phone: (786) 486-6911
Website: midtownseniorcare.com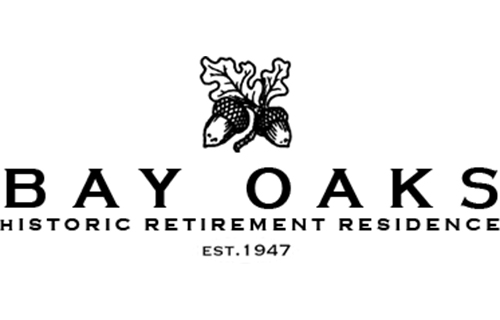 Resting in the heart of Miami, Bay Oaks Historic Retirement Residence provides assisted living care to older adults in the city. All of the rooms are private, and the facility offers housekeeping services, laundry, 24-hour care from nursing assistants, and an active social calendar. It also has a one-to-one staff-to-resident ratio to make sure you or your loved one gets the necessary care.
Located in: Miami
Address: 435 NE 34th St., Miami, FL 33137
Phone: (305) 573-4337
Website: bayoaksmiami.com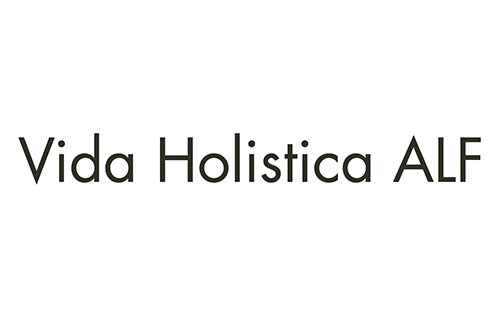 Vida Holistica ALF provides assisted living care in the Westchester neighborhood of Miami. This small facility offers residents the support they need in a homey environment. Caregivers are on-site 24/7 and can assist with medication monitoring, nutrition and social enrichment. Additionally, the staff is bilingual and can accommodate residents who speak English or Spanish.
Located in: Miami
Address: 8721 SW 56th St., Miami, FL 33165
Phone: (786) 302-1332
Website: vidaholisticaalf.com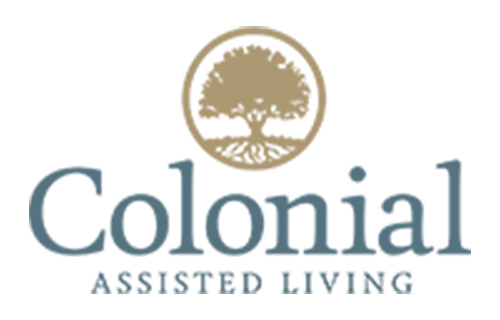 At Colonial Assisted Living, residents can enjoy their freedom while still receiving the assisted living care they need. Its Miami facility offers restaurant-quality cuisine, a packed schedule of activities and frequent excursions in the city. Nurses are available to provide compassionate care to all residents. Rates are flexible for most budgets. This company has five locations in Florida.
Located in: Miami Gardens, West Palm Beach, Tampa and Fort Lauderdale
Address: 1864 NW 175th St., Miami Gardens, FL 33056
Phone: (305) 624-4901
Website: colonialassistedliving.com
Assisted living is a good option for older people who want to retain their independence but need some assistance with daily life and medical tasks. However, the multitude of assisted living options in Miami can make it hard to choose the right community. We created this guide by comparing the local availability and reviews of 85 businesses and choosing seven favorites from the top assisted living facilities in Miami.
You're signed up
We'll start sending you the news you need delivered straight to you. We value your privacy. Unsubscribe easily.