Find the Best Moving Containers and Storage Companies

Compare Moving Containers and Storage Company Reviews

Colonial Van Lines
Read 1,469 Reviews

Offers long-distance moving and storage. Includes packing and assembly/disassembly in estimates. Requires a near-50% deposit. Charges about $4,000 for two-bedroom interstate moves. Has Colonial Cubes moving container option.

Get a Quote
PODS
Read 2,763 Reviews

Provides residential and commercial moving and storage solutions. Charges around $1,500 to move a 7-foot-by-8-foot container that fits one and a half rooms cross-country. Offers different container sizes.

Clutter
Read 101 Reviews

Offers month-to-month storage. Provides packing materials and pick-up and delivery services in California, New York, New Jersey, Washington and Illinois. Creates a photo inventory of all items. Averages about $250 a month.

1-800-PACK-RAT
Read 92 Reviews

1-800-PACK-RAT is a portable storage and moving company that started in North Carolina in 2003. It quickly expanded to provide long distance moving across the United States and Canada.

Extra Space Self Storage
Read 294 Reviews

Extra Space Storage got its start in 1977 and is the second largest operator of self-storage facilities in the United States. It is a publicly-traded company focused on increasing shareholder value.

Public Storage
Read 770 Reviews

Public Storage built its first self-storage unit in 1972. Today, it is a publicly-traded company operating in both the United States and Europe.

U-Haul Storage
Read 142 Reviews

U-Haul started in 1945 with a handful of second-hand trailers. Today, it provides U-Box portable storage containers for a more flexible moving and storage option. U-Box is U-Haul's portable storage container branch.

CubeSmart
Read 10 Reviews

Offers no-commitment reservations. Monthly leases - no annual contract. Customers can lock in a reservation without a payment method.

iStorage Self Storage
Read 22 Reviews

With locations in ten states across the United States, iStorage Self Storage is a self-storage company offering consumers storage space with upgraded amenities, such as free Wi-Fi and top-of-the-line security.

Simply Self Storage
Read 52 Reviews

Simply Self Storage offers a wide array of self-storage solutions. Depending on the need and budget, consumers can choose from various unit sizes including mini storage, outdoor RV and boat storage.

SpareFoot

Price comparison for self-storage, car storage, RV and boat storage. Offers free online reservations with no credit card. Deals on storage fees, portable storage and moving trucks. Facilities throughout the United States.

Get Pricing
Door-to-Door Storage
Read Author Review

Door-to-Door is family owned and was founded in 1996 in Seattle, Washington. Now in Kent, Wash, they focus on portable moving and storage solutions for numerous cities nationwide.

Go Mini's
Read Author Review

Go Mini's got its start in 2002 and is headquartered in Simi Valley, Calif. It is a fast growing, portable moving and storage franchise. Aside from providing moving solutions, they provide temporary storage solutions.

ModSpace
Read Author Review

Modspace is the largest U.S.-owner of modular buildings.  They provide portable construction storage containers and have 80 locations across North America.
Moving storage container features to consider
Moving container cost
The cost of a moving container will vary depending on the storage company and whether the unit is being used for moving or storing. Price can fluctuate based on location and other factors such as fees for fuel and long distance moves. Because the industry of portable and self-storage containers has expanded it's important to compare prices and look into any additional fees that could arise.
Rates: Depending on the company, container size and whether you're moving or storing, your rates can vary. You can rent containers by the day, week or month.
Container size: Some moving container companies have multiple container sizes that differ in price, and some have a standard size with a flat rental rate. The majority of portable storage companies allow you to pay for only the storage containers you use.
Fees: When comparing final prices, be sure to inquire about any additional fees such as fuel charges, delivery and additional monthly fees. Even how often you need to access your container in storage can affect the final price.
Flexibility
One of the biggest benefits self-storage and portable storage containers have over regular moving companies is the flexibility they offer. Flexibility allows you to work around unexpected events without adding stress.
Remodels: A popular use for portable storage units are home remodels. Containers can be dropped off at your home and you can call for a pickup once your project is finished.
Military and college students: Military members and college students move often. Whether you're moving to and from your school once a year or you have been re-assigned to another military base, portable storage units can be a convenient option.
Relocating: Sometimes closing dates fall through or construction deadlines run over. With the convenience of a container on site, you can keep your personal belongings or office supplies safe until you need them.
Storage facilities
Most self-storage and portable storage unit companies give you the option of storing your container in one of their storage facility locations. Once you have your container packed, simply call and schedule to have it delivered to the closest facility near you.
Security: Be sure to check out all security features each facility offers. Controlled access, 24/7 video surveillance and additional locks are key security features that come with storage facilities.
Climate controlled: Some self-storage and portable storage companies offer climate controlled storage facilities. Consumers with wooden or leather furniture, appliances, instruments, artwork or photos should consider using climate controlled storage. If you need climate controlled storage, be sure to check with each company specifically to get the best unit for your needs.
Facility access: If you need to access to your container, most storage facilities require you to call and schedule a time 24-48 hours in advance. This helps with security and allows them to locate and move your container into an easily accessible area.
Container size
Moving container sizes typically range from 7-feet long up to 20-feet long. Consumers can choose their size based on necessity. Generally, companies with one, standard size container will allow you to only pay for containers used.
Small: A small container is great for storing the contents of one room or walk-in closet. They typically range from 5 feet wide and 8 feet long to 7 feet wide and 8 feet long.
Medium: Normally, a medium container holds the contents of two to three rooms. Medium containers are usually 8 feet wide and 12 feet long or 8 feet wide and 16 feet long.
Large: Most large moving containers are comparable to the size of a rental truck. Each can hold the contents of three to four rooms, though large container dimensions vary depending on each company. Consumers will typically see dimensions of 10 feet wide and 35 feet long or 8 feet wide and 40 feet long.
Discounts
Some self-storage and portable storage companies offer discounts for college students and military members. Many also run various promotions and discounts for storage.
Military: Most self-storage and portable storage companies offer discounts to active military. If you choose to do a personally procured move (PPM), you can be reimbursed by the government for 95 percent of your moving expenses.
College students: Some companies offer college student discounts. Students currently attending a college or university can save money and work around class schedules when moving in or out of their homes or apartments.
Promotions: Check for promo codes, bundles and other special offers when pricing various companies online.
Add-ons
Moving requires supplies and resources you may not have or know you need. Many companies sell add-ons, which can be delivered with your container.
Supplies: Some companies offer moving supplies such as wardrobe kits, moving boxes, bubble wrap, straps and tape.
Moving labor: If you do not want to worry about loading and unloading your containers, or if you are unable to do so, some portable storage companies partner with moving labor companies to assist with any labor needs you may have.
Modifications: Check for different modifications you might find beneficial such as shelving, lockboxes and roll-up doors.
Types of moving containers and storage units
Moving storage containers
Portable moving container companies deliver containers to a specified location, allowing consumers the flexibility to load their contents at their own pace. Once ready, they pick up and deliver the container to a predetermined location. Most portable storage companies can accommodate long distance moves as well making them a popular choice for consumers moving out of state.
Self-service portable storage containers
Some portable storage companies offer a self-service option in which consumers move their own containers. This option will typically be the cheapest.
Temporary storage
Typically, portable storage units are a cheap, flexible option for temporary storage. On-site delivery allows for convenient seasonal storage, storage for renovations or storage while relocating an office.
International shipping containers
Moving internationally can be a daunting task. Certain self-storage and portable storage companies have relationships with various freight and barge ships to move your belongings across major bodies of water.
People who use moving storage containers
People or businesses looking to move
Often self-storage and portable storage units compare with normal moving services and, depending on the move, can be cheaper. They can also be a more flexible option for individuals or businesses looking to relocate.
Individuals or businesses with temporary storage needs
Whether someone is looking for seasonal storage, relocating their business or even renovating their house, self-storage and portable storage units are great for temporary storage needs.
College students
Moving in and out of college can be a hassle, especially for out-of-state students. Self-storage and portable storage unit companies can provide flexible, hassle-free moving.  Many companies even offer discounts for college students.
Military members
Military members move often depending on their assignments. Self-storage and portable storage unit companies can help with family relocations, local and long distance moves and even temporary storage upon deployment.
Who are the best self storage companies near me?
If you're not sure how to find a storage company near you, these guides will help. We compared the best storage units across the U.S. so you can find trusted self storage businesses in your area.
Moving container FAQ
How much do portable storage units cost?

Generally, a portable storage unit costs between $200 and $500. Pricing for portable storage units depends on your needs. The size, whether you're moving or storing and additional services are all be price factors.

Are moving pods worth it?

Your budget and needs help determine if you should choose a moving pod or traditional movers. While moving pods are often a bit more expensive than other moving options, they give you more time to pack, move and unpack.

Can moving companies store your stuff?

Some moving companies do offer storage services. Make sure to discuss storage options with a representative before making a decision.

How do you pack a moving container?

To get the most out of your moving container:

You'll want to fill it from the floor to ceiling and wall to wall.
Place heavier items on the bottom and lighter items on top.
Distribute the weight of your items evenly.
Make sure items are secure and fastened if necessary.
Take your time — a rushed pack is more likely to damage your items.
Always lock your container.

What size moving container do I need?

The size of your moving container should be a function of your living space. Most standard moving containers are 300 cubic feet, meaning:

A one-bedroom residence will need at least two containers.
A two- to a three-bedroom residence will need at least three containers.
A three- to a four-bedroom residence will need at least four containers.

How do moving containers work?

The process for using moving containers varies company by company, but generally:

A few days before you move, the company delivers your moving containers to your home.
You have several days to pack your belongings before the moving container company picks up your containers and takes them to your destination.
After the move is complete, the company will take back its moving containers.

What is the most popular storage unit size?

There are numerous size options for storage units, but the industry-standard storage unit size is 10 feet by 10 feet.
Thank you, you have successfully subscribed to our newsletter!
Unsubscribe at any time.
Moving container and storage company author reviews

U-Haul is a self-move and self-storage company that launched in 1945. Along with trailers and trucks, they rent U-Box containers that allow consumers to pack a room's contents for safe moving or storage through various delivery and pick-up solutions.
Read More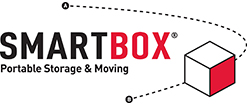 Smartbox began in 2002 and has over 60 million customers nationwide. They focus on moving and storage as well as temporary storage needs. They offer convenience and flexibility with a focus on customer service.
Moving services: Smartbox offers local, long distance/interstate, residential, commercial, military and DIY moves. They also offer consumers moving advice/tips, packing guides and services to home staging and moving checklists.
Storage: Smartbox offers a variety of storage options including long-term, on-site, seasonal, temporary, residential, business and military storage. Common uses include remodeling and renovations, retailer seasonal storage, temporary event storage and home staging. Their price includes up to 30 days of free storage.
Dimensions: Smartbox container dimensions are 8 feet long, 7 feet tall and 5 feet wide. Each container can hold up to 3,000 pounds. Consumers can find a simple calculator online to determine how many containers will be needed.
Service areas: Online, consumers can find cities and states where Smartbox operates. They provide a customer service number should any moving or storage questions arise.
Discounts: Recognizing military members and college students move a lot, Smartbox offers active military and college student discounts. Active military discounts are good towards storing and moving services including deployments, family relocations, basic training, local and long distance moves.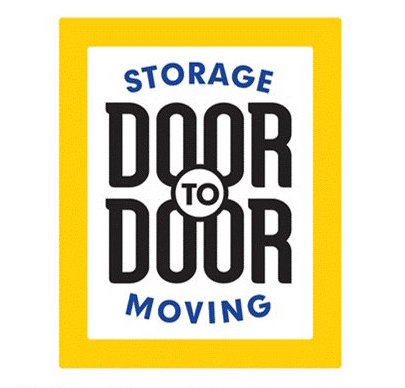 Door-to-Door Storage is family owned and began in 1996 in Seattle, Washington. Today they service cities across the United States.
Customer service: With a goal of providing excellent customer care, Door-to-Door offers many of its services online, 24/7. Consumers can go online to complete several tasks, including checking availability and scheduling a delivery. Consumers can call and schedule to speak with a consultant to help determine their storage needs.
Moving services: Upon scheduling a move, Door-to-Door will set up a personalized moving plan with the consumer. Once the container has been delivered, the consumer has seven days to load it. Upon delivery to a predetermined location, the consumer has an additional seven days to unload it.
Storage: Consumers can call and schedule to speak with a consultant to help determine their storage needs. Once the container has been delivered, the consumer has seven days to load it. The container is stored in a 24/7 storage center making scheduling access easy and secure.
Service areas: Door-to-Door offers services in a wide range of cities nationwide. Consumers can find a full list online.

United Mayflower provides portable moving and storage container services for both local and long distance moves. They use a network of over 100 moving and storage professionals nationwide.
Moving containers: United Mayflower offers flexibility when it comes to moving. Pack and unpack at your own pace and call for container pickup and delivery. Their containers hold the contents of a 1,500 square foot home and are waterproof.
Storage containers: United Mayflower's storage containers are very similar to their moving containers. Consumers can choose to store their container at their homes or at one of United Mayflower's secured facilities. They can be kept indoors or outdoors.
Dimensions: The moving and storage containers are 16 feet long, 8 feet wide and 8 feet high. Each comes with tie-down rings to secure belongings.
Service areas: Consumers can find an interactive map online or search by the city nearest them to locate specific dealer locations.
Government & military: United Mayflower provides moving and on-site storage services for government and military. They provide employers with employee and office relocation services with their business self-storage moving containers.

1-800-PACK-RAT is a portable storage and moving company capable of local and long distance moving. It is headquartered in Bethesda, Maryland.
Read More

Go Mini's was founded in 2002 and is headquartered in Simi Valley, California. Today, it has expanded into a rapidly growing portable storage and moving franchise with over 200 locations across the United States, Canada and Mexico.
Container kits: Go Mini's offers container kits for their 12-foot, 16-foot or 20-foot containers. Each come with various moving supplies including boxes and bubble wrap.
Moving containers: Go Mini's offers 12-foot, 16-foot and 20-foot moving containers. They are the only national portable storage franchise to offer a 20-foot container. Each one is ventilated to prevent mold and mildew, and they contain padded wheels to protect driveways.
Load assistance: If consumers are unable or simply do not want to load their container, Go Mini's has partnered with HireAHelper to provide such services. Consumers can visit HireAHelper's site for quotes.
Service areas: Go Mini's services various locations throughout the United States, Canada and Mexico. Consumers can go online for a full list of service locations.
Moving and packing supplies: Go Mini's website has moving supplies for sale. Consumers can browse prices for anything from various box types to packing paper, tape and blankets.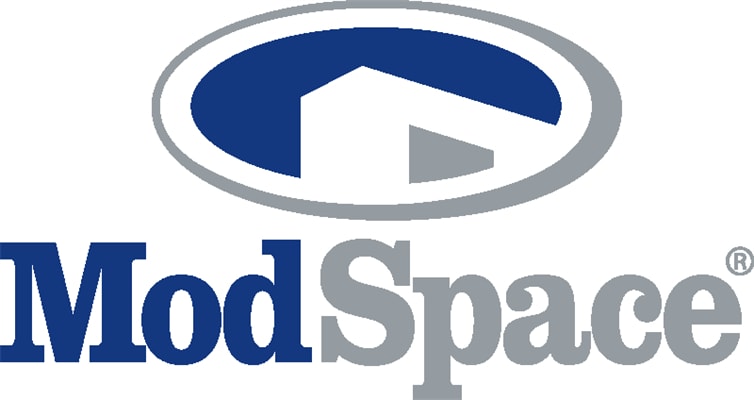 ModSpace was formed in 2007 by combining Resun Corporation and GE's North American modular space business. Today, it is headquartered in Berwyn, Pa. Along with modular buildings they provide portable storage units to multiple industries.
Portable construction storage containers: ModSpace offers 8 feet by 20 feet and 8 feet by 40 feet storage containers. Each one is made of steel, is well ventilated and is delivered by a tilt-bed truck.
Container specs: The 8 feet by 20 feet container holds a volume of 1,169 cubic feet, with an empty weight of 4,850 pounds that can hold up to 61,289 pounds. The 8 feet by 40 feet container holds a volume of 2,385 cubic feet, with an empty weight of 8,380 pounds that can hold up to 57,759 pounds.
Office/storage trailer: ModSpace offers an 8-foot by 28-foot trailer which provides consumers with office space and storage space in one. Some of the features include insulated walls, ceilings and floors, as well as electric heating and air.
Instant Quote: Consumers can go online to get an instant quote from Modspace. They also have a live chat feature where consumers can ask live questions to an online representative.

iStorage is a self-storage company that has been in business since 2011. They aim to provide excellent on-site amenities and currently have facilities in 66 locations across 10 states.
Read More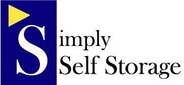 Simply Self Storage offers self-storage facilities in over 200 locations across the United States. They work with consumers on a budget offering various rate options and deals.
Read More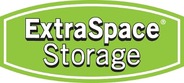 Extra Space Storage operates self-storage facilities across 38 states and Puerto Rico. They offer various storage unit sizes as well as storage for small to large vehicles and boats.
Read More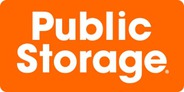 Public Storage is a global self-storage provider offering facilities in the United States and Europe. Along with self-storage they can accommodate business storage needs and vehicle storage needs.
Read More
Compare Moving Containers and Storage Company Reviews

SMARTBOX
Read Author Review

SMARTBOX is a portable moving and storage company that has been around since 2002 and focuses on customer service. Along with providing moving services, their flexible plans allow for small scale storage.

United Mayflower
Read Author Review

United Mayflower offers portable moving and storage containers in more than 50 markets in the United States. They offer access to moving and storage experts seven days a week.
Disclaimer
Information in this guide is general in nature and is intended for informational purposes only; it is not legal, health, investment or tax advice. ConsumerAffairs.com makes no representation as to the accuracy of the information provided and assumes no liability for any damages or loss arising from its use.
You're signed up
We'll start sending you the news you need delivered straight to you. We value your privacy. Unsubscribe easily.