Find the Best Storage Units in Los Angeles, CA
Top 10 Los Angeles Self Storage Companies

PODS
Read 2,806 Reviews

Provides residential and commercial moving and storage solutions. Offers various container sizes. Local moves tend to cost about $500. Most long-distance moves cost between $1,000 and $5,000. Month-to-month pod rental.

Chat with a ConsumerAffairs decision guide

Live agent
Clutter
Read 106 Reviews

Offers month-to-month storage. Provides packing materials and pickup and delivery services in California, New York, New Jersey, Washington and Illinois. Creates a photo inventory of all items. Averages around $250 a month.

Chat with a ConsumerAffairs decision guide

Live agent
Public Storage
Read 781 Reviews

Offers storage units for personal, business and vehicle storage. Thousands of locations nationwide. No long-term commitment required. Climate-controlled facilities available.

Chat with a ConsumerAffairs decision guide

Live agent
Extra Space Self Storage
Read 304 Reviews

Self-storage options available in 43 states, D.C. and Puerto Rico. Climate-controlled facilities available. Options for vehicle, RV and boat storage. Units range in size from 5 feet by 5 feet to 10 feet by 30 feet.

Chat with a ConsumerAffairs decision guide

Live agent
SpareFoot

Price comparison for self-storage, car storage, RV and boat storage. Offers free online reservations with no credit card. Deals on storage fees, portable storage and moving trucks. Facilities throughout the United States.

Get Pricing
A-American Self Storage
Read Author Review

Provides convenient access and storage options for those living along the I-10 in West Los Angeles. Offers 50% off your first month. Free move-in truck rental.

Chat with a ConsumerAffairs decision guide

Live agent
Farmers Market Self Storage
Read Author Review

Boasts a convenient storage location for those who live off of Fairfax. Offers several different storage unit sizes, amenities and a convenient online pay option.

Chat with a ConsumerAffairs decision guide

Live agent
Los Angeles Self Storage
Read Author Review

Boasts a large, clean storage property in downtown Los Angeles. Secure facilities with many pricing options available. Small units start at $139/mo. Extra-large units from $535 a month.

Chat with a ConsumerAffairs decision guide

Live agent
SelfStorage.com - Los Angeles
Read Author Review

Serve as an independent storage broker with links to many storage spaces in Los Angeles. Options vary from small and cheap to larger and more expensive. Makes finding the storage unit right easy.

Chat with a ConsumerAffairs decision guide

Live agent
SoCal Self Storage
Read Author Review

Offers smaller storage facilities with several locations in Western Los Angeles as well as Pasadena. RV, boat and trailer storage available. Small units start at $45/mo. Lowest price guarantee.

Chat with a ConsumerAffairs decision guide

Live agent

Choosing an LA self storage company
Los Angeles has hundreds of self storage locations, so find a facility that has the amenities, security and pricing that works for you. However, the first thing you should do when looking for a storage unit is to make a list of your needs.
Ask yourself if you need a climate-controlled storage unit to protect keepsakes or other valuables safe from the elements? Most climate-controlled storage units are also indoors, which makes them more secure than their outdoor counterparts.
Another consideration is how often and in what way do you need to access your storage unit. A lot of indoor units may not have drive-up access, which means you have to carry or cart your items to your unit. You should also consider the security of your potential unit. Outdoor storage units with drive-up access may be less challenging to get to, but they also are less secure than an indoor unit. Also, look into video monitoring and 24/7 on-site staff members.
Los Angeles storage unit costs
The monthly cost of a storage unit in Los Angeles can range from $100 - $300 per month depending on the size of the unit, amenities and location. For instance, the average cost of a 5' x 5' ft storage unit is around $100 a month, but with some investigation, you can find them available for as low as $40 a month. Car storage varies significantly in price depending on the size of the car, but $225 is an excellent monthly budget to set for storing a sedan. For more information, take a look at our breakdown below:
| Unit type | Average monthly cost |
| --- | --- |
| 5' x 5' unit | $100 |
| 5' x 10' unit | $160 |
| 10' x 15' unit | $300 |
| Car storage | $225 |
Several factors create this cost difference like size, amenities and location of the unit. The most significant cost is based on the size of the unit, but taking a close second is the location — look to pay more in Marina del Rey than Palmdale. Study the neighboring cities in LA County and decide if it makes sense to take a short drive for a cheaper unit. Most LA storage unit services have a month-to-month payment option; however, if you pay in advance for the storage unit, you could qualify for discounts. Keep in mind that insurance is always recommended — paying that little extra is typically worth it to cover your property.
Thank you, you have successfully subscribed to our newsletter!
Los Angeles self storage company information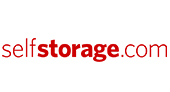 SelfStorage.com is a storage broker which can make it easier to find an affordable, secure storage facility based on your specific criteria. They have a great search function with a helpful filter feature. At a glance, you can see available sizes and their respective pricing. You'll be able to find both national brands and local companies and can choose what works best for you.
Address: N/A
Phone number: (844) 252-4013
Hours of operation: N/A
Website: selfstorage.com/self-storage/california/los-angeles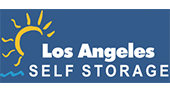 Los Angeles Self Storage is a single massive self storage facility right across the 110 Freeway in Downtown LA. They offer a fixed rate for your first rental year as well as a free truck and driver upon move in. They also take deliveries, have climate-controlled storage units and are open seven days a week. Small units start at $139/mo. The staff has bilingual members.
Address: 1000 W 6th St, Los Angeles, CA 90017
Phone number: (213) 784-4761
Hours of operation: M - F: 8am - 6:30pm; Sat: 9am - 5pm; Sun: 10am - 3pm
Website: smartselfstorage.com/self storage/ca/los-angeles/los-angeles-self storage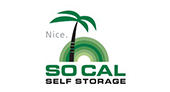 SoCal Self Storage offers personal, vehicle and RV storage units. It has several locations in the west and northwest sections of Los Angeles, with one location in Pasadena. Each storage unit is individually alarmed, and all of their buildings are climate controlled. Payment is month-to-month and can be managed online. The company offers a free truck when you move in.
Address: 2240 Sawtelle Blvd, Los Angeles, CA 90064
Phone number: (310) 401-8354
Hours of operation: M - F: 8am - 7pm; Sat: 9am - 6pm; Sun: 9am - 5pm
Website: socalselfstorage.com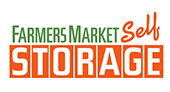 Farmers Market Self Storage is open 7 days a week for maximum convenience. They offer a free truck upon move-in. Units are accessible via an electronic keypad, and hand carts are free to use on-site. Climate-controlled storage spaces are also available. Rental payments can be made online. Small units start at $117/mo, while extra-large units start at $1,019/mo. 24-hour video recording makes sure your belongings are secure.
Address: 111 The Grove Dr, Los Angeles, CA 90036
Phone number: (323) 647-8946
Hours of operation: M - Sat: 8:30am - 6pm; Sun: 8:30am - 5pm
Website: storageetc.com/self storage/ca/los-angeles/storage-etc-farmers-market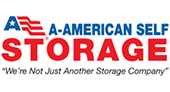 A-American Self Storage is a small company that operates within Southwest LA along the I-10 freeway. If you live near there, this may be the right company for convenient pickup and dropoff. They offer 50% off your first month's rent, a free moving truck and simple online payment. They also have video monitoring on all their units and a 24/7 phone line.
Address: 2300 Federal Ave, Los Angeles, CA 90064
Phone number: (310) 955-4041
Hours of operation: M - Sat: 8am - 6pm; Sun: 9am - 6pm
Website: aamericanselfstorage.com/self storage-los-angeles-ca-f1260
You're signed up
We'll start sending you the news you need delivered straight to you. We value your privacy. Unsubscribe easily.