Find the Best Storage Units in Kansas City

Top 11 Kansas City Self Storage Companies

PODS
Read 2,814 Reviews

Provides residential and commercial moving and storage solutions. Offers various container sizes. Local moves tend to cost about $500. Most long-distance moves cost between $1,000 and $3,000. Month-to-month pod rental.

Public Storage
Read 790 Reviews

Offers storage units for personal, business and vehicle storage. Thousands of locations nationwide. No long-term commitment required. Climate-controlled facilities available.

Extra Space Self Storage
Read 307 Reviews

Self-storage options available in 43 states, D.C. and Puerto Rico. Climate-controlled facilities available. Options for vehicle, RV and boat storage. Units range in size from 5 feet by 5 feet to 10 feet by 30 feet.

iStorage Self Storage
Read 24 Reviews

With locations in ten states across the United States, iStorage Self Storage is a self-storage company offering consumers storage space with upgraded amenities, such as free Wi-Fi and top-of-the-line security.

SpareFoot

Price comparison for self-storage, car storage, RV and boat storage. Offers free online reservations with no credit card. Deals on storage fees, portable storage and moving trucks. Facilities throughout the United States.

Attic Storage
Read Author Review

Boasts well-maintained facilities with many added amenities, like moving supplies and covered loading and parking. Military and senior citizen discounts available as well. Moving and packing supplies available.

EZstorit Kansas City
Read Author Review

Lets users search its website for budget storage unit options. Consumers can connect with local companies to find the best price and value. Straightforward online booking process. Posts current deals from around town.

GO Self Storage
Read Author Review

Prices climate-controlled 5x5 units at $35/mo. Offers 18% off military discount. Extended move-in times Friday through Sunday. Added amenities and benefits include moving services and easy highway access.

Great Value Storage Kansas City
Read Author Review

Offers a fully fenced and gated facility for self storage. Choose from multiple storage solutions, including drive-up options and climate-controlled units. Online payment available for monthly leases.

SelfStorage.com - Kansas City
Read Author Review

Compares units from 60+ storage unit companies in Kansas City, with helpful filters for amenities to help narrow your search. Prices start as low as $20/mo. No credit card is required.

StorageMart Kansas City
Read Author Review

Lets consumers compare multiple locations, sizes and prices online. Units range from 20 square feet to over 300. Hassle-free lease options and zero deposit requirements.

Average cost of storage units in Kansas City
The two main factors impacting the cost of Kansas City storage units are size and climate control. For example, a 10x10 storage unit without climate control costs about $100 per month in KC. However, if you want a 10x10 unit with climate control, the cost rises to about $138 per month.
You can also purchase by the year at a discount instead of paying month-to-month. Remember: This option typically comes with early termination fees and insurance requirements. If you purchase insurance, you should expect to spend about $1 per every $100. Insurance can be important as homeowners insurance policies do not extend to belongings stored outside your property.
Other factors that impact your monthly cost include:
Service type (full service or self-service)
Demand
Location within the facility
Deposit/administrative fees
Cost may lower by choosing a facility outside city limits. Storage units in Prairie Village, Overland Park or Lenexa cost much more than facilities in Kansas City, Kansas or even Basehor. If you don't mind driving an extra 20 minutes to access your unit, it can often be cost-effective to widen your net.
How to choose a self storage company in Kansas City
As a growing city, the Gateway to the Southwest has many storage unit facilities to choose. Because of all the choices, prices are more affordable. Unfortunately, the downside is that there are plenty of options to sift through.
The easiest way to eliminate 50% of the options from your list is to decide if you need a climate-controlled environment or not. Climate-controlled units are best for storing items that would be ruined by weather changes, such as wine, antiques, baseball cards and upholstered furniture. Because they provide an added layer of protection for your belongings and require more energy to maintain, they do cost more.
However, most facilities in Kansas City are not climate controlled. The alternative is similar to a locked garage, where you drive up to an external door to access the unit. Frequently, these units do not have security onsite and are in more remote, potentially less convenient locations. This option is perfect for large items that are difficult to move.
If you plan on visiting your belongings often, it could be worthwhile to choose an indoor climate-controlled facility. These places are a more comfortable and inviting experience than an outdoor facility or a unit without climate control.
Some extra options to look out for are facilities offering free moving trucks, added security, elevators and tamper-proof locks. To find out more, call the company you're considering and ask what amenities they provide. If you, like many residents in Kansas City, are planning a move, you can also rent a portable storage unit to help simplify the process. These can move with you, giving you full-time access to your belongings and minimize packing and unpacking.
Thank you, you have successfully subscribed to our newsletter!
Kansas City self storage company information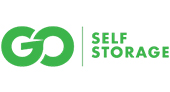 With nearby highway access and a convenient downtown location, Go Self Storage is a great storage option for Kansas City residents. Go Self Storage offers a range of moving services and modern amenities to simplify the process of storing your belongings. Prices start at $38 per month.
Address: 1015 E 8th St, Kansas City, MO 64106
Phone number: (833) 467-8672
Hours of operation: M - F: 9am - 5pm; Sat: 9am - 1pm; Sun: closed
Website: goselfstorage.com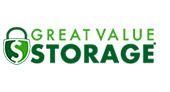 Great Value Storage offers a wide variety of storage options, including drive-up and climate-controlled units. Each facility has an onsite manager and is fully fenced and gated for added protection. Customers can reserve a unit in just 30 seconds online using the simple reservation system.
Address: 9600 Marion Ridge, Kansas City, MO 64137
Phone number: (816) 966-4900
Hours of operation: M - F: 10am - 6pm; Sat: 10am - 4pm; Sun: closed
Website: greatvaluestorage.com/self-storage/kansas-city-mo-64137-marion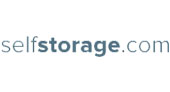 SelfStorage allows customers to compare prices and types of storage units from 62+ storage unit companies in the Kansas City area. This model helps customers find the right price and location quickly and all in one place. Prices start as low as $20 per month and include a free reservation and require no credit card.
Address: N/A
Phone number: (844) 387-5682
Hours of operation: N/A
Website: selfstorage.com/self-storage/missouri/kansas-city/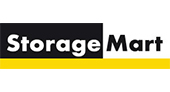 With multiple locations across Kansas City and a wide selection of sizes and types, customers can easily find a StorageMart unit that fits their needs and budget. Units come with a hassle-free month-to-month lease that requires no long-term commitment or deposit. StorageMart offers upfront pricing and options for customers to choose from on its website, starting around $50 per month.
Address: 1720 Grand Blvd, Kansas City, MO 64108
Phone number: (816) 842-0460
Hours of operation: M - F: 9:30am - 6pm; Sat: 9:30am - 3:30pm; Sun: closed
Website: storage-mart.com/kansas-city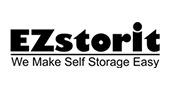 EZstorIT makes finding a self storage unit easier by displaying units and options for its customers to see on its website. EZstorIT varies from other companies because it only shows cheaper storage units that are available — weeding out costlier options that don't fit your budget. Its facilities have differing amounts of amenities, letting customers pick from a selection.
Address: N/A
Phone number: N/A
Hours of operation: N/A
Website: ezstorit.com/Kansas-City-MO-self-storage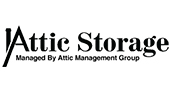 Attic Storage amenities include covered parking, moving supplies, U-Haul rentals and climate-controlled facilities. Customer reviews mention Attic Storage's dedication to excellent customer service and support. The company offers military and senior citizen discounts as well. RV boat parking is available.
Address: 1955 Macon St, Kansas City, MO 64116
Phone number: (816) 218-1111
Hours of operation: M - F: 9am - 6pm; Sat: 9:30am - 4pm; Sun: closed
Website: attic-storage.com/locations/missouri/attic-storage-of-north-kansas-city
You're signed up
We'll start sending you the news you need delivered straight to you. We value your privacy. Unsubscribe easily.