Consumer Complaints and Reviews

On Feb. 2, 2017 I attempted to rent a storage unit using a certificate that was issued by U-Haul for 30 days free storage. Premier Center refused to accept the certificate unless I planned to rent for 6 months or longer. The certificate had no such restriction on it. I had to rent from another storage facility. I emailed U-Haul, but they did not respond to my complaint. I have had good service from U-Haul in the past, but I can't believe that they issued me a useless certificate and then ignored my complaint.

We moved to a new city in September. Rented a one way U-Haul truck which gave us a free storage for 30 days. We had the storage from 9/16/16 to 10/15/16. Closed it out and had a receipt printed that showed our account zeroed out. A little over a week ago my father in law received a couple letters addressed to me (he was our emergency contact). One stating they hadn't received our payment that was due on 10/17/16 so they tacked on a $20 late fee. And another saying that I owed them $1709.25.
We called the location listed which was the location we had our unit. They were rude and snotty stating that they "didn't know why we were calling them because it can from another county". According to them the charge was coming from the county we moved from. We called them because that's the location listed in the letter. They gave us a phone number to call and I was waiting for my fiancé to call, but decided to use their live chat because it's easier for me since I always have my kids around and they're not quiet.
The lady was nice. She asked for a contract number which the letter does not have. It also doesn't list a unit number. It says #reservationnumber when it goes to list the unit. She had her manager look at the file and then told me they are sending it to the local and regional offices and someone would contact me. So I guess we will see if this actually gets resolved. Shouldn't have been an issue in the first place. Where does $1709.25 even come from for a month of storage???

The items in my two of my climate-controlled units were covered in fire repellent. U-Haul claims the renter of the unit next to mine is responsible but have not given a satisfactory explanation of how it happened and won't provide me with the report of their investigation. They rejected my claim. The Restoration company provided an estimate of over 4K to remove, clean, and restore my items. That does not include clothes and fabrics nor a mattress that is not salvageable. Total costs could be between 6-8k.

In spring of 2015 I arranged for a ubox in NMB Florida. Unfortunately due to printer problems they couldn't print me a copy of my contract. Nevertheless, it took me several days to pack but by the time I was finished, my circumstances had changed. My partner, and reason for the move, was now employed with Delta which meant I could ship everything for free via the airline. Rather than unpack the box, I made an arrangement with U-Haul to keep it in NMB on a month to month basis. But, 2 days later after I left town I received a call from U-Haul saying they erred and shipped the box via a third party and it was out of their hands and they were unable to track or return the box to NMB.
I asked U-Haul for a copy of the contract but the original file they sent me multiple times via email is empty. It had been deleted from their server. However they have a new copy of a different contact at the destination, near Seattle Washington. Which is where they're holding our stuff for over a year and I've been paying storage fees of approximately $90 a month until I can pay the shipping cost of $2000. Now, it looks like I can't come up with the $2000 so I'll have to default losing our belongings, $1000 in storage fees and risk collections just because they shipped the box when it was supposed to remain in storage in NMB.

Who would ever think by storing everything you own would be ruin in less than 10 days. My apt was not ready so I used the storage facility to store my things, when I picked my stuff up it was full of insects and bugs. My things were stored and packed as if I was moving out of state. Repwest their insurance carrier is doing nothing about it. The facility itself is doing nothing. I had to throw away everything, my stove, fridge, all my furniture. I am so sadden and disgusted to lose everything and they are doing absolutely nothing about it. The filing claim process is a joke. These people have ruin me and my kids lives for the moment with no care or concern.
How do I know I can trust these reviews about U-Haul?
718,469 reviews on ConsumerAffairs are verified.
We require contact information to ensure our reviewers are real.
We use intelligent software that helps us maintain the integrity of reviews.
Our moderators read all reviews to verify quality and helpfulness.
For more information about reviews on ConsumerAffairs.com please visit our FAQ.

When I got the bill back, I was charged with a charge for a dolly. Typically when you rent something, someone walks you to the car, to show you the vehicle, to make sure there aren't any damages when you return it. They charged me for having used a dolly, due to a broken seal. It seems terribly unethical to charge somebody something when they don't confirm with you the condition beforehand. The man I spoke to over the phone was terribly unprofessional and forced down my throat that I used it. I didn't even touch it - I recall very vividly that the seal looked similar to a clothing tag in a department store, and that I shouldn't even touch it, lest I get charged. Whether the small slither of plastic tab broke during the bumpy ride, or the man was mistaken, nobody ever responds well to accusations. The very least I would expect is an apology for the mishap of a broken tab. What TERRIBLE TERRIBLE POLICY AND CUSTOMER SERVICE!!!

I rented a 10' truck from Elizabeth, NJ and returned to Princeton Junction, NJ. I drove 46 miles (mostly on Highway 95) and added 4 gallons gas (I still have the receipt). When I picked up the truck, the gas is not full, which can be proved by the contract I have. When I returned the car, the manager in Princeton Junction refused to look at the mileage and gas right away and asked me to leave. They claimed the gas is full when I picked up, and charged me $6.50 for the gas. I wonder how I can get my money back, or how can I sue U-Haul.

I have been renting a storage unit for a couple of years and the price has been raised twice, both times illegally. I have been overcharged the whole time, had my property illegally withheld, been threatened with liens and with having my property sold (all while being current on my account). I have talked to corporate headquarters and notified them about a problem with their billing, yet months later I am still being harassed about money I don't owe. Time for legal action. I would recommend that anybody looking for a storage unit steer well clear of these jokers.

My pre-reserved and pre-paid climate controlled storage unit was miraculously not available upon arrival on the scheduled afternoon. I was offered a non-climate controlled unit on the exterior. Considering I had a truck full of my things and 2 men there to help me, I accepted this unit, as a last resort. 4 months later I moved my things out to find mold growing on certain items, and general mustiness in the unit. The huge poison box they had placed in the corner did not keep out all the critters, as I also found small pellet droppings on my items (mice?).
Upon moving my things out and closing the contract, I requested a prorated refund for the 27 days of the prepaid month that I would not be using. I was informed that they do not prorate under any circumstance, as a policy. The customer pays a full month's rent in advance no matter how many days of that month they occupy the space. This allows U-Haul to rent the unit and receive double income for the space, which seems very unethical to me. Throughout my experiences I received poor customer service and long wait lines. I would not recommend this company to anyone.

I spoke to UHaul requesting a Manager or Supervisor of Corporate to tell of the bad services. Have constant sent emails and my attorney also sent a letter to request to reserve my things in storage because I am disable and asked for and told I had storage space when arriving to Mobile from Florida. Found that a storage place upstairs in which I was unable to go upstairs and then calling around in Mobile to find storage and no one could accommodate. But if they could the truck would not start and the people that tried to help me had to take 3 bedroom house of furniture across the parking lot to two different storage spaces that I now would have to paid for that me disable and coming to Mobile for hearing seeking help.
I tried to keep up with the payments of two while I waited for the decision payment and requesting dire need after pawning my only transportation to paid for meds and storage while I was homeless. I requested the Corporate office to contact the local office after communicating with Fabien ** and my attorney Olinksy Law Firm also informing that the storage would be paid out and to allow us to get the payment from them so I could also have enough to remove the items from storages in full.
The attorney sent the letter in October 2015. I spoke to several employees in Mobile including the Manager that a letter was sent to myself to verify that they contacted UHaul. The SSA sent the monies and missed by one day thinking that the letter in place and the Certified letter I signed on last week would give me time to pay the storages in full as promised.
Both was put in the same day and the Manager ignored the correspondent from the attorney and auctions my things that included my children, my grandchildren and my parents that is deceased and things that had sentimental values included my deceased child pictures and personal things. My degrees and diplomas of mine and my kids! Things that years of hard work that have me disabled today, my clothes and shoes, everything. I sent letters, emails, begging to give me the time to receive from SSA and they made it by one day thinking that because of all of the misfortunate things that has occurred with UHaul they would value the customer -- I have been since 1984 or further back when my jobs had me to relocate and used UHaul.

I have rented a storage unit from the Yonkers NY U-Haul for more than 6 years now. I find their computer system and customer service unbelievably bad. The system to pay your monthly storage bill doubled - billed me twice. However today was a new low or high, the system charged me 3 months rent when I only authorized one month. OK computer glitch? No I don't think so - not if it happens consistently. This has cause me a lot of problems. It is hard if not impossible to get a refund from these people. I have had to battle for refunds. My bank states I have to speak to them first before I can try to stop the payment on this debit. I am furious. Either my rent check or my insurance check is going to bounce today, and I have basically no money till I get paid again next week. I wouldn't mind once but this is the third and last time I am going through this.


I have been storing my things at U-Haul in Opa-locka Florida for about five years now. Every couple of months I receive a notice saying either my rent is going up or their mandatory bogus insurance is going up. What a joke. I'm pretty sure this insurance will not pay to replace most of your things. Unless I'm reading it wrong… pretty much most things of value are not covered. U-Haul, you better start treating your customers right. There are a lot of other storage options popping up everywhere. I see you going out of business unless you make some adjustments. I feel like I'm being taken for a ride. I'm paying now 132.12 for a very small unit. I would not recommend to family or friends… or strangers.

I stored my belongings in one of their climate controlled buildings. I had moved out of town and used their facility for close to 2 yrs. Bad weather had hit in 2011 and there was damage done to the unit and my belongings, flooding. They contacted to come check out my stuff. I contacted my local contact and they had lost the keys. I asked U-Haul if they could cut the lock to gain entrance and they told it wasn't allowed. They said I would have to contact a locksmith or use theirs. At the time I had no money so it had to be put on hold until I could get the funds.
A month or so later they contacted to inform me they had insurance adjusters and were moving things to another unit. They told me they would be taking pics of the things damaged to protect both parties from illegal actions or something of that sort. They had cut the lock themselves to gain access. A few this later I was able to arrange to rent a truck and remove my items from their property, only to find it was in a much smaller unit and 80% of belongings were gone.
I had purchase insurance from them and from a 3rd party. Theirs was included with my monthly charge for renting the unit. The other was a one 're charge that would cover all my belongings in the unit ($20,000). It consisted of the total furnishings of a 3 bedroom home. I am still in court over that claim, but U-Haul never compensated for my stuff. And as for moving stuff without my permission, that is still questionable. To top it off, they put my remains in a smaller unit and still charged me for the the larger one. No pictures have been given to me either. They handled this all quite unprofessional and possibly illegally. From here on out I will be never use them again and I wish to warn all those who do!

Recently, in an effort to reduce clutter, we have rented 3 10x10 storage spaces at the Brentwood U-Haul Storage Facility. A month ago, after the ice and snow storms we had in Nashville, we went to retrieve a few items only to discover that the units on the ground floor (2 of our 3) had been flooded by ice melting. We arranged to transfer these 2 rooms to upper floor rooms, and evaluated the damaged goods that were actually on the floor. We lost several personal items (carton of 200 LP's - classics) unopened box of hardwood flooring, etc. The real problem is their bookkeeping system is now considering us late on payments, and charging late fees, and placing liens on our goods, when we are fully up to date on our payments. They are so screwed up it is beyond recognition. Talking to these people rationally is almost undoable.

About U-Haul Brentwood, TN location storage. A bad place. Twice got flooded and once during snow time, water came in (Low ground). VERY BAD customer service. Sends out notice to GUARANTOR just a day of delay in payment. STAY AWAY from U-HAUL.

My mother and I were renting a couple of U boxes to have things put in storage for a month. When we first talked to them, they accepted the card we used to pay for it, assuring us they accepted it, then when trying to charge the card it wouldn't go through. We had to go up through the levels for around 3 hours before someone would explain why they wouldn't accept the card. This whole time they kept threatening to take the U boxes back. I was in town only for the week so I really needed them to pack. Then when we offered to pay part in cash and get the rest when it was picked up, they refused and demanded another card (which I don't have).
We finally got that resolved after going through the corporate levels once again and now, a month later we want the pods delivered. Now, after confirming that there would be no more charges multiple times, getting as specific as possible, they refuse to deliver the pods without an additional $200. We had set up ahead of time that we would only store for a month and then they would be taken somewhere else. The rent ends soon, so we had coordinated to have people come and unpack the pods at the new location and paid for a new facility to make sure we were finished before the deadline came. All the work and changing plans to make sure everything would run smoothly and be done with minimum hassle all destroyed because they failed to a) give all the information up front multiple times and b) refuse to try and come to a compromise so we can try to fix the problem.

Uhaul sold my Adderal & inhaler meds & told me I had to pay $1000 on a separate storage acct in order to get back all my property. They towed away a van on Dec 22, 2014 that had all my immediate daily necessities, money, meds, important papers, 2 rifles, 1 handgun, 1 derringer, food, dog food, clothes, slew of electronics & batteries, & much more valuable & private things, insurance & rent vouchers, etc. They put it with the storage ACCT already set for auctioning JAN 7 2015!!!! And despite my PLEASE NOT TO GO AHEAD WITH AUCTION, THEY DID & I received email stating ALL WAS SOLD FOR $35.00!!! The police are involved, waiting for me to go to magistrate due to illegal sale of amphetamines & illegal possession, distribution. I just want my property, all of it, given back to me!!!

So, I had to put my washer and dryer in storage because I moved into an apartment that didn't have a hook-up. First thing they told me was that the first month was free. Lie number 1. Then, they explained that if I showed proof of renter's insurance, I'd get a discount. Lie number 2. The first month was not free. And I was still paying $90.00 a month. Also, I asked them to please kindly wait until the middle of the month when I got my 2nd paycheck. The nasty person kept trying to feed me this utter BS that the payment dates were set in stone; nothing can be changed.
Beware! They like to double dip too. Somehow, when my 61-year-old father, who out of the kindness of his heart, paid for a rental trailer for my husband and I to help move our stuff, used his debit card to pay for the trailer. Well, somehow, these fraudsters decided to not only take from my account and throw it into the negative, they'll take $90.00 out of my father's account as well. How can they live with themselves, knowing that they took advantage of a senior citizen?
Now this month, I get a nasty letter in the mail threatening me with late fees and liens if I don't pay on time. They won't let me get my washer and dryer out of storage either. Hell, they already took a payment from my father, and I can't get my damn washer and dryer out? Folks, do not rent storage units from these fraudsters. They aren't worth the money spent. I'm sick of this BS.

Used U-Hauls all over San Antonio, TX and now in NE PA. San Antonio, TX @ San Pedro/Basse, awesome guys. Manager Jeff is top notch. I can't say enough good things about him!!! Got me squared with truck, trailer tow and situated up here in PA with a flawless trip and superior customer service. Hated to leave them. Stopped in St Louis dwntn locale to CK tires. Awesome team there as well!!! Wilkes-Barre fellas were super but didn't use them after all since Scranton @ 7th ended up being my final destination. Brian over there bent over backwards to make sure I was happy with drop off and unhitch of my car and finally a storage unit I could use. Won't go into details but I've never seen a company work so hard and go out of their way to take care of a customer.
Me and my kids were brand new in a new place and to have Brian and his group welcome us as our first point of contact with smiles and words of kindness, it was a feeling that I can't explain for us and made our 2000 mile trip end so beautifully. If you go into a business relationship with folks with a mentality that they are people too and things do happen, just as they do in your own life, well, both sides can win. You just must be patient and understanding and good things will happen. Arrogance and a master's attitude is never the way to do business. I fear a lot of folks' posts may reflect what the problem with is to begin with. Life is not etched in stone and kindness to folks and a smile goes a long long way.... and a thank you to those who served you, whether they are paid to do it or not is irrelevant. I love U-Haul!!!

I rented a U-Haul van and because of a misunderstanding the van got impounded then taken back to U-Haul. When I contacted U-Haul about my stuff and went and picked the things up it wasn't even 1/4 of what was in the U-Haul when it got towed away. They said they threw my clothes away because they were saturated in oil (which isn't true) and threw away my flat screen tv because it was broke (which it wasn't when the van got towed) and that was all there was in there. So my video camera and laptop and other things were just gone?!?!

I needed to rent a storage unit to store my furniture during a move as my apartment was not ready to move into and I had sold my condo and was living with relatives temporarily. I needed a large unit but they did not have any available so I rented three small adjacent units. I had to buy a separate lock and key for each unit. During my move to my apartment I decided to keep one of the units for extra stuff. I asked U-Haul to remove the other two units from my account and they refused saying all three are connected in the computer so they can't separate them and my options are 1. continue paying for all three units or 2. get a fourth unit and move my stuff into that one. I spoke to two people at U-Haul and they both told me the same thing. I haven't been back but it would not surprise me if they rented out the two units I am paying for but not using to other people. I am 65 and on chemo and I cannot move the stuff from one unit to another by myself, so either way I am out more money as I would have to hire people to move the items around the U-Haul building. This does not seem ethical.

I will never use U-haul again! I had a need for small moving container to move approximately 500 miles. I called the local rental location and was forwarded to corporate answering services. U-haul was incapable of delivering a container to my location. Despite the fact that I clearly described my needs, I was forced to hire a sub-contractor, Moving Help, for over $250 and rent a trailer to move the box for another $20 per day in order to have the box brought to my location. I clearly stated that my reason for using a container was a desire to do the loading personally and at my leisure.
The sub-contractor failed to clarify my desires upon arrival and could not demonstrate that he was licensed, bonded, or experienced. No one was uniformed. The moving container was a plywood box that was old, damaged, and dirty. The agent had insisted that there was no less expensive way to move the box to my location, and the sub-contractor insisted on packing it for me. In the process, there was significant damage to many personal items. Later I found out that I could have rented a vehicle and reduced my charge to less than $50, but that option had been removed from the U-haul offerings.
The Uhaul systems were not working, and resulted in a 4 hour wait at the office to obtain my container. The sub-contractor's information was not on file, and his pick-up truck was old, rusted, and did not have working lights. Much of the wait was to find a working tow vehicle. The local people complained that the system was new, did not work properly, and they were not trained. When I complained, no one could answer my questions, no one could negotiate or fix the problems, and no one returned any phone calls. The system appeared to be interested in only maximizing U-haul's income. In the end, the cost to move two U-Pak boxes cost me more in both cash and trouble than to move a 16 foot container from U-haul's competitor!

I had my things in a U-Haul storage in New Smyrna Beach, Florida. After several months of making payments I ran into a problem and could not pay for it the one month and when I spoke with the supervisor of the office she assured me that my unit would be ok and just to make some kind of payment so that she could show corporate that I was at least trying and keep it off the auction list. The next thing I know after I make the next payment I receive an email stating that my unit had been sold. I completely lost my mind because we had come to an arrangement and it was broken by a major corporation which shocked me especially since we had a contract.
But I guess that when corporate violates their own contract it is ok but not when you're the consumer then it is wrong. I am still trying to find out what can be done about this myself because I was told that if they do not serve you with the auction information prior to selling your unit that you could actually sue them for selling your belongings. I have no idea if this is true or not. I lost all my son's baby pictures and non replaceable items and so much more than just possessions. This is not right and we have to put a stop to it and fight back so it stops somewhere.

Very poor service, locks NEVER work, liars and if the lock doesn't work that they provide for free that becomes -your- lock, be prepared to either purchase a tool to get it opened or PAY for them to do it despite being an always on time PAYING -CUSTOMER. Also, if you EVER have an issue with your lock, don't expect for them to help you right away... You will have to literally come back after driving all the way there. They had to pry open my lock once which was not done the same day I arrived to get my things (waste of time and gas) but refuse to do it again at no cost although it's a lock their store provides! Have recently stated that they have NOTHING to pry open the lock!
How does a moving STORAGE company that issues out LOCKS -not- have a tool for locks!??? They themselves (every staff member including the manager) has ALL told me that the locks given out are low grade and often FAULTY! I can't express enough how many times and how long it took me to get things out of storage (even once during bad weather), how many times they had to work on my lock and how rude and not understanding they are when I have drove over here to get my things and got upset.
I am a PAYING customer! I pay on time and if I get upset because the service I PAY FOR is prohibiting me from getting my things...Imma be upset! I will post this EVERYWHERE for all to see. I have not been provided with working keys to my lock and the ONLY key (singular) that worked was in the office which they are not 'supposed' to keep customers' keys due to a 'liability'... Where is the other key??? Even the CEO'S secretary said that this didn't seem right. This is a real shame that this happened but gladly I have found someone to help...not U-Haul I want to be clear.
Being an 'outrage' customer is not talking loud because you CAN'T get the things you PAY for. No!! Being an outrage customer is cursing, calling names, throwing things... Need I say more? You guys are literally the worst and according to the FIRST AMENDMENT... I had as an upset but civilized customer every right to be upset! You are a company who needs to put feelings aside and be professional when dealing with a customer you KNOW whose lock NEVER works. I don't have to be e-listed to NEVER do business here.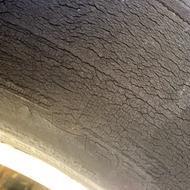 As the months have gone by, we have been made aware that our truck rental from U-Haul on 28th Street in Grand Rapids, MI will not be reimbursed. After the first service call with a latch hung up in the top of the truck preventing closure, we had a second service call within three hours of a blowout on the highway which resulted in a three-hour wait for service in 104 degree weather. Only to find out that we would have another blowout had the service tech not caught the fact that all the tires were ready to blow. U-Haul authorized the tech to replace all the tires. Soon we had a third problem... A fast fuel leak along with a roof leak. On the fuel side, it amounted to $130.00 for every 90 miles. As for the roof leak, all of my just purchased leather was all wet!
Promises to pay from U-Haul and to pay for everything became stark cold when the manager refuses to pay. Mind you, we even took out the additional insurance. The worst part of this whole issue is that Michael says this could happen to anyone. Corporate.... Not any better on customer service. It's been a runaround since day one! We are frustrated and speaking out.

I have two pods with U-Haul in Lorain, OH. I have moved across the country to the West Coast nearly and have continued to pay the storage payments for almost two years now. I have had financial difficulties and have been behind on the payments but never over 30 days and always pay the late fees. **, the manager, calls or has someone call every single day. In the last month he has become very snotty and unprofessional.
Now I go to pay for my pods and find out that he has added a 50.00 "pre-lien" charge to both units. The problem with this is that according to the contract I originally signed they must be over 30 days past due. The latest email says that it is the "4th step" in the lien process. The payments were due Oct. 14, 2013. I sent an email last month and asked to be sent the cost of having the pods brought out here, and he refuses to give me the numbers unless I call him and discuss my past due rent. Really?
I need to know who I contact about this because although I will do what I have to in order to keep my stuff, I have every intention of making the company honor their rental contract. Nowhere in the contract does it say that I have to call ** before I can find out what to do to have the pods sent to me. Also, I was home in June of this year and wanted to rent a trailer to bring the pods back with me and was told that "they didn't do that because they didn't allow anyone else to haul the pods." This is a lie. If you go to U-Haul's website it is right on there that you can rent the trailer and haul them. I would most certainly like to be contacted by an attorney to move this to the legal forum.

I have been a customer of U-Haul for the last 5 years for moving and storage. I had no issues with them at all until now. I had mine and my children's belongings in storage for quite some time because we lived in a place where there was not enough room. I had my things in a storage room in Niagara for close to two years and not once did I have an issue. I had to move to Toronto and move my things to a storage room there. I didn't seem to have any issues until about a year after my stuff was moved in. I went to my storage room to find most of my belongings were destroyed by rats. I had to throw out 90% of what I owned. I was devastated because a lot of the stuff in there is irreplaceable - like photos, my children's first outfits, important paperwork, etc.
I put all of my trust in the U-Haul employees to ensure my things were well taken care of like they were in the storage in Niagara. But it was not taken care of at all, and I feel like I have been used by that company. I paid my storage fees every month, which I was being overcharged for. I had a 10x10 storage room in Niagara and I paid $125. When I moved to Toronto, I had to downsize to a 5x10 that I paid $129. I was not pleased with the change but I dealt with it. What I can't deal with is the damages. Not to mention I called the insurance company because I paid for safestore. Go figure Vermin is not covered. I don't know what to do next. The money value is not my issue. It's the fact U-Haul should be making sure their employees take care of the customers' belongings because people put so much trust in these people. I want that to be heard. What do I do?

Up front, bottom line: U-Haul Moving & Storage at York St in Denver, Colorado is a sketchy company staffed by rude, lying, incompetent and vindictive lowlifes. The worst of which is their store manager, **. How U-Haul manages to stay in business with "managers" of their franchises is nothing short of astounding. My fiancé has gotten the runaround from U-Haul for the past 9 days (and counting) trying to ship our things from Denver to Virginia. They told us their U-Box instead of PODS is a better price but really sold her too little space. We had notified the local mover we were likely short a box because and her stuff would not fit. The office was unresponsive. The movers confirmed there were not enough boxes.
A representative, **, who had a nasty disposition, first blamed her for not ordering another box beforehand (despite the fact no one picked up the phone when she tried for days to inquire about another box) and even yelled at my fiancé about how he hated his job, etc, and had the movers wait 5 hours (which the movers were never paid for the extra time) for them to get another U-box. She was yelled at over the phone when they did pick up (some of this recorded), blamed again for the snafu, and even hung up on more than once. After this, we filed a complaint with U-Haul corporate customer service who just passed it back to the same local U-Haul who was giving us grief. They finally picked up the boxes and took them the local U-Haul storage place to be shipped out within 7-10 days, or so we thought.
Seven days go by and we get the runaround on any status or update. Nothing in writing on estimated shipping dates. The few times we get through, we get times they say they will ship which never ends up happening. They wouldn't even allow her to confirm her boxes were actually there until 2 days ago. (It's now May the 28th, 10 days after they picked up her stuff.) They wouldn't even answer the phones to process payment so we had to go through corporate to do that. They then charged us $100 more for the third box (compared to the other two boxes) and another $200+ in strange storage fees. And now, her stuff is still sitting in Denver while we get the runaround and are orally quoted shipping days and times they never honor.
We are convinced that the manager of this place decided to retaliate for her calling customer service (after they screwed up) by dragging their feet, purposely ignoring her phone calls, and overcharging her for storage fees (the longer it sits at their location and doesn't ship, they more they can charge). The Regional Manager ** hasn't been any help thus far who the corporate customer service in Arizona keep referring us back to. Today (May 28th), we were again told her things would ship today, but judging by the past comments and deception of the manager **, I seriously doubt that.
These guys are simply bullies who use deceptive business tactics, outright lies, and even verbal abuse to take advantage of people during an already stressful time of moving. On top of that, they retaliate against customers who complain about their terrible service and nasty attitudes. The cost of this move has almost doubled since we ordered U-Box online and her stuff hasn't even shipped yet. 11 days and counting!

The email below detailed my horrible experience at U-Haul Storage located at 2215 5th Street, NE Washington, DC 20002. To make this worse, I received a call today (04-12-13) from Meg ** (800.528.3066) who was arrogant enough to inform me that I am not likely to collect any damages as I opted to be self-insured. I will need your help to find a good lawyer to work with. Please see the letter to the manager below:
I am writing to you about the problems that I encountered with U-Haul storage located at 2215 5th Street, NE Washington, DC 20002. Mr. ** provided me with your email. Please read the following email and advise me on what to do. At the end of October 2010, I brought my things (mainly a queen bedroom set, living furniture - a custom-made matching tan leather sofa and love seat), kitchen accessories, Teflon cooking set, a set of fine china (eight serving set of Noritake Legacy Splendor no. 4267), another set of non-stick pots, baking wares, cutlery, lots of cups, bedding covers, bed sheets, towels, and lots of books.
My things were packed in sealed boxes with the exception of very big items such as mattress, living room furniture and bedroom furniture. These items were wrapped up in storage wrapping materials. On March 30th, 2013, I decided to take out my things from storage. It was then that I first noticed some of the destruction made to my property by rats. To be exact, there were rat droppings, eggs, and pee all over my property. It was embarrassing and hurtful to see the state of my property. In many cases, the rats ate through my boxes and wrappings to get into my boxes where they left droppings, eggs, and a horrible stench from pee all over my pots, dishes, boxes of napkins, towels, etc.
The rats even destroyed my living couch and love seat by leaving gaping holes on the couch and a horrible pee stench that refused to go away. Even after getting a professional company in Atlanta, GA to clean both the sofa and love seat, the pee smell will not go away. I had to throw away four boxes of kitchen paper towels, two boxes of fabric napkins, a box containing my dishes, at least three sets of bed sheets and two extra large towels, a box of baking pan and bed room set that I can no longer use due to the stench.
Currently, I am sleeping on an air mattress as I cannot use my bedroom set. I paid Brown ChemDry of Atlanta, GA (770-577-2259) a sum of three hundred and twenty-five dollars ($325.00) to clean my living room furniture so as to kill any eggs that might be hidden in the furniture as well as take care of the smell. However, the smell is still here. As such, I am reluctant to waste another three hundred dollars or so to have my bedroom furniture cleaned and still have the smell. I need to replace the living room furniture, my bedroom set, my dishes, bed sheets and towels, as well as many boxes of both paper/regular napkins.

ConsumerAffairs Research Team
The ConsumerAffairs Research Team believes everyone deserves to make smart decisions. We aim to provide readers with the most up-to-date information available about today's consumer products and services.
U-Haul is a self-move and self-storage company that launched in 1945. Along with trailers and trucks, they rent U-Box containers that allow consumers to pack a room's contents for safe moving or storage through various delivery and pick-up solutions.
Local and long distance moving: With U-Box, consumers can work around their personal schedule. Moving helpers are available to accommodate any moving needs, or a self-service option is available. U-Box containers are a great option for overseas shipping for consumers making an international move.
Storage: The containers can fit the contents of about one-and-a-half rooms of household items. U-Box offers short and long term storage on-site or in a secure warehouse.
Dimensions: A U-Box container is 96 inches long and 60 inches high with a capacity of 257 cubic feet. Each container can hold up to 2,000 pounds. Consumers can find a simple calculator online to help determine how many containers are necessary.
Delivery options: U-Box offers three different delivery options: a low-cost self-delivery, moving help delivery and truck delivery. They also give consumers the option to load/unload at a U-Haul location, and Hawaii residents can use U-Box for inter-island shipping.
Rates: Rates include cost for delivery to and from the consumer's home, shipping costs and storage costs. The rate is guaranteed to be final so no unexpected costs arise.
Best for Consumers moving internationally, locally or cross country.
Compare Self Storage and Portable Storage Companies
U-Haul Storage Company Profile
Company Name:

U-Haul

Website:

www.uhaul.com