Find the Best Storage Units in Cincinnati, OH

Top 13 Cincinnati Self Storage Companies

PODS
Read 2,804 Reviews

Provides residential and commercial moving and storage solutions. Offers various container sizes. Local moves tend to cost about $500. Most long-distance moves cost between $1,000 and $5,000. Month-to-month pod rental.

iStorage Self Storage
Read 24 Reviews

With locations in ten states across the United States, iStorage Self Storage is a self-storage company offering consumers storage space with upgraded amenities, such as free Wi-Fi and top-of-the-line security.

SpareFoot

Price comparison for self-storage, car storage, RV and boat storage. Offers free online reservations with no credit card. Deals on storage fees, portable storage and moving trucks. Facilities throughout the United States.

Get Pricing
Anchor Storage & Car Wash
Read Author Review

Offers 24-hour access for all customers. High doors and ceilings for large items. Provides well-lit units with individual locks and video surveillance. Rents vehicle storage spaces.

Beechgrove Self Storage
Read Author Review

Offers 24-hour access with video surveillance and a well-lit lot. Provides a 10% active-duty military discount. Rents trucks and sells moving supplies.

Beechmont Storage
Read Author Review

Rents multiple unit sizes. Offers climate-controlled units. Prices range from $45 to $250 a month. Secured by surveillance recording and 24-hour keypad entry. Provides door alarm on every unit.

Box Self Storage
Read Author Review

Rents units for between $55 and $325 a month. Offers discounts for most units. Provides month-to-month rentals with no deposit required. ADA-compliant, well-lit and climate-controlled units.

CubeSmart Cincinnati
Read Author Review

Provides climate-controlled units and vehicle storage. Unit prices range from $26 to $241. Protected by 24-hour video recording. Offers a 10% discount to active-duty military personnel.

Glenway Storage
Read Author Review

Offers multiple storage unit sizes. Units cost between $25 and $250 a month. Includes climate control and video surveillance. Vehicle storage available.

Life Storage Cincinnati
Read Author Review

Rents climate-controlled and standard units. Provides 24-hour access. Prices range between $76 and $234 a month. Offers multiple discounts, including first month free or 50% off first month.

Milford Self Storage
Read Author Review

Offers climate-controlled and standard storage units in Cincinnati. Costs range from $52 to $413 per month. Multiple sizes available. Provides seven-days-a-week access. Sells packing and storage supplies.

Stor-All
Read Author Review

Offers climate-controlled storage facilities in Cincinnati with monthly rates ranging from $24 to $827. Includes free first month on many units. Provides seven-days-a-week access.

West Side Storage and Truck Rental
Read Author Review

Provides secure, monitored units for residential and commercial storage in Cincinnati. Access available daily from 6 a.m. to 10 p.m. Truck rental available. Offers special rates to new customers.

Many Cincinnati residents rent a self storage unit while moving or renovating their homes, and students at the University of Cincinnati or Xavier University frequently rent units to store their belongings during summer break. Other people rent units to hold extra furniture or seasonal items.
As you evaluate storage companies in Cincinnati, consider their security, ease of access, discounts and special features, including climate control. You should also look at reviews from former customers to see how satisfied your neighbors have been with the company's service.
How much do storage units cost in Cincinnati?
The average cost of a storage unit in Cincinnati varies but typically falls between $50 and $150. A storage unit's price depends on several things — the size of the unit is the most significant factor in the cost, but additional features, such as climate control, also add to the price.
Here are some common price ranges for self storage in Cincinnati:
| Size | Monthly Price |
| --- | --- |
| Small | $25 - $150 |
| Medium | $80 - $225 |
| Large | $150 - $300 |
There may be additional fees associated with your rental, such as one-time administrative fees when you first lease the unit — usually between $25 and $50 — or insurance costs. Many facilities require you to purchase or show proof of insurance. Your renters or homeowners insurance may cover stored items — ask your insurance provider if your policy extends to a storage unit. Purchasing coverage for stored belongings in Cincinnati typically costs between $8 and $24 a month. 
Most storage facilities in Cincinnati rent units on a month-to-month basis and do not require long-term contracts. If you plan to use the unit for an extended period, however, you may receive a discount or other perks, such as a free first month, if you sign a long-term lease.
Be sure to ask about ongoing specials and promotions when comparing storage facilities. Many companies offer discounts to students, seniors, military personnel and members of organizations such as AAA or AARP.
How to choose the right storage unit in Cincinnati
When choosing a storage unit, consider what features are essential to you. Cincinnati storage companies have interior and exterior storage facilities. Interior units are more secure and less exposed to weather, while outdoor units offer drive-up access and more affordable rental rates.
Climate-controlled units protect delicate items like antiques, books or photographs from excessive heat, cold and moisture. Climate-controlled units generally cost about 25% more in Cincinnati.
Here are a few other things to consider when shopping for self storage facilities in Cincinnati:
Is the unit on the ground floor or an upper story? If you have large items, ground floor units are easier to access. You may need to carry items up stairs or fit them in an elevator if your unit is on an upper story.
What security measures are in place? Many companies install video surveillance and provide tenants with keycode access. You might also consider the facility's lighting in case you intend to visit at night or early morning.
Is the unit always accessible? Many local storage facilities offer 24/7 access with a personal code.
Are there additional perks? Some companies offer self-service kiosks, Wi-Fi, free locks and other amenities.
What payment methods are accepted? Standard payment options include paying online, paying in person or arranging an automatic payment from a checking account or credit card each month.
After narrowing your choices, consider the company's reputation. It can be tempting to choose the cheapest storage unit in Cincinnati, but it's not worth the risk to your possessions if the facility has a reputation for lax security or poor customer service.
Self storage facilities are located all over the city, so choose a location that's convenient for you. Storage facilities in Northern Kentucky are easily accessed by I-75 or I-71, while those located within Cincinnati city limits are more convenient for residents living in neighborhoods like Oakley, Mt. Lookout or Clifton.
Thank you, you have successfully subscribed to our newsletter!
Cincinnati self storage company information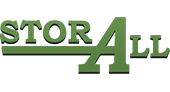 Stor-All has locations in Ohio and Northern Kentucky. This regional company has storage units ranging in size from 4' x 4' for $24 a month to as large as 10' x 61' for $827 a month with no deposit required. The units are climate-controlled and protected by Stor-All's rodent and pest control program. The facilities are accessible seven days a week, though its office is closed on Sundays. Some locations feature complimentary trucks and first-month-free promotions.
Address: 1109 Alfred St., Cincinnati, OH 45214
Phone: (513) 898-0136
Hours: M - F: 9:30am - 6pm; Sat: 9:30am - 5pm
Website: sastorage.com/self-storage/cincinnati-oh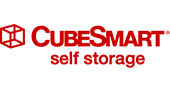 CubeSmart's rental rates start as low as $26 per month for a small storage unit, with larger units costing around $240 per month. The company offers a 10% discount for active-duty military members and first-month-free specials for new tenants. The property is protected by 24-hour video recording, and customers can purchase additional insurance to protect their belongings from theft or damage. Rentals are month-to-month and require no contract. The office accepts packages for tenants and has hand-carts available.
Address: 3600 Red Bank Road, Cincinnati, OH 45227
Phone: (513) 271-0742
Hours: M - F: 9:30am - 6pm; Sat: 8:30am - 5pm; Sun: 11am - 3pm
Website: cubesmart.com/ohio-self-storage/cincinnati-self-storage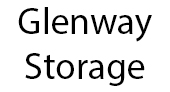 Glenway Storage provides climate-controlled storage units starting at $25 per month. Units can be accessed seven days a week with a personal security code, and the entire facility has video surveillance to keep your belongings safe. All units are located on the ground level, and there's a loading dock for easy access. Vehicle storage spaces are also available.
Address: 6251 Glenway Ave., Cincinnati, OH 45211
Phone: (513) 481-2000
Hours: M - Sun: 9am - 5pm
Website: glenwaystorage.net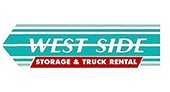 West Side Storage and Truck Rental is a local company with residential and commercial units. The company's units have climate control and drive-up access, and the facility's access hours run from 6 a.m. to 10 p.m. West Side Storage and Truck Rental offers regular promotions and rent discounts for new customers.
Address: 3700 Muddy Creek Road, Cincinnati, OH 45238
Phone: (513) 451-6474
Hours: M - F: 9:30am - 6pm; Sat: 9am - 5pm
Website: westsidestorageandtruckrental.com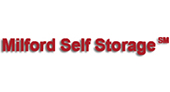 Milford Self Storage is a local chain with several Cincinnati locations. Rental fees run from $52 to $413 per month, and unit sizes start at 5' x 5'. The company rents units month-to-month and does not require a contract. Standard and climate-controlled spaces are available, and the company rents ground level and exterior units for easy accessibility. Milford Self Storage sells packing and storage supplies and provides a free truck rental when you move in. The facility is monitored with recorded video surveillance and individual alarms on each unit.
Address: 874 OH-28, Milford, OH 45150
Phone: (513) 248-1000
Hours: M - Sun: 9am - 5pm
Website: milfordselfstorage.net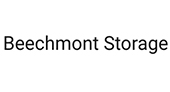 Beechmont Storage operates a secure, well-monitored facility in Cincinnati. Each unit has an individual alarm system on its galvanized steel door. Rental fees range from $45 to $250 a month. The company offers a variety of unit sizes, and every unit has a ceiling at least 12 feet high. Tenants have 24-hour access to their storage unit with a personalized passcode.
Address: 669 Ohio Pike, Cincinnati, Ohio 45245
Phone: (513) 753-9131
Hours: M - F: 10am – 6pm, Sat: 10am - 4pm
Website: beechmontstorage.com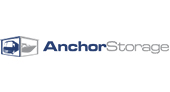 Anchor Storage &‌ Car Wash is in Northern Kentucky and specializes in self storage and vehicle storage. The facility's drive-up units are easily accessible and well-lit and have 24/7 keycode access and 24/7 video surveillance. The company sells memberships that reduce storage costs and unlock vehicle perks like car washes.
Address: 8470 Dixie Highway, Florence, KY 41042
Phone: (859) 525-9525
Hours: M - F: 9am - 5pm; Sat: 9am - 1pm
Website: anchorstorageusa.com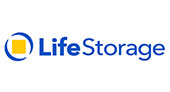 Life Storage provides secure 24/7 storage units for Cincinnati residents. The company's rental prices start at $76 and run up to $234, depending on the size and features of the unit. Life Storage offers month-to-month rentals with no long-term contracts. It has heated and air-conditioned units available, and the business provides regular promotions and rental discounts. The property is monitored with video surveillance and protected by a security fence and bright lights. The facility sells packing materials.
Address: 2950 Robertson Ave., Cincinnati, OH 45209
Phone: (513) 631-6300
Hours: M - F: 9:30 am - 6pm; Sat: 8:30am - 5pm; Sun: 12pm - 4pm
Website: lifestorage.com/storage-units/ohio/cincinnati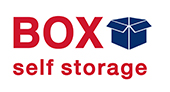 Box Self Storage is an ADA-compliant storage facility in the Cincinnati area. The well-secured facility has keypad access, security cameras and strategically placed lights. The company sells packing supplies and hand carts on-site to assist your move-in or move-out process. Box Self Storage rents units for between $55 and $325 a month. All units are climate-controlled.
Address: 4725 Madison Road, Cincinnati, OH 45227
Phone Number: (513) 533-9000
Hours of operation: M - F: 9am - 6pm; Sat: 9am - 5pm; Sun: 10am - 2pm
Website: absolutemgmt.com/storage-locations/oh/cincinnati/4725-madison-rd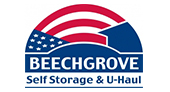 Beechgrove Self‌ Storage is a locally owned company based in Northern Kentucky. Tenants have 24/7 access to their units with a personal passcode, and the company offers 24-hour kiosk service on-site. Beechgrove's office accepts packages and maintains video camera surveillance. The business provides a 10% discount to active-duty military personnel and other promotions throughout the year. It rents trucks and sells packing supplies.
Address: 4290 Richardson Road, Independence, KY 41051
Phone: (859) 904-1806
Hours: M - F: 8am - 6pm; Sat: 8am - 3:30pm; Sun: 9am - 12pm
Website: beechgrove.us
You're signed up
We'll start sending you the news you need delivered straight to you. We value your privacy. Unsubscribe easily.