Find the Best Storage Units in Austin, TX
Top 11 Austin Self Storage Companies

PODS
Read 2,806 Reviews

Provides residential and commercial moving and storage solutions. Offers various container sizes. Local moves tend to cost about $500. Most long-distance moves cost between $1,000 and $5,000. Month-to-month pod rental.

Chat with a ConsumerAffairs decision guide

Live agent
Public Storage
Read 781 Reviews

Offers storage units for personal, business and vehicle storage. Thousands of locations nationwide. No long-term commitment required. Climate-controlled facilities available.

Chat with a ConsumerAffairs decision guide

Live agent
Extra Space Self Storage
Read 304 Reviews

Self-storage options available in 43 states, D.C. and Puerto Rico. Climate-controlled facilities available. Options for vehicle, RV and boat storage. Units range in size from 5 feet by 5 feet to 10 feet by 30 feet.

Chat with a ConsumerAffairs decision guide

Live agent
SpareFoot

Price comparison for self-storage, car storage, RV and boat storage. Offers free online reservations with no credit card. Deals on storage fees, portable storage and moving trucks. Facilities throughout the United States.

Get Pricing
CubeSmart Austin
Read Author Review

Operates 17 storage locations in the Greater Austin area. Storage space available for residential and commercial customers. Offers a variety of unit sizes. Provides larger spaces for vehicles, boats and RVs.

Chat with a ConsumerAffairs decision guide

Live agent
Life Storage Austin
Read Author Review

Offers indoor and outdoor units with features including elevator access, climate control, 24-hour gate access, commercial storage and drive-up accessibility.

Chat with a ConsumerAffairs decision guide

Live agent
MakeSpace
Read Author Review

Provides portable storage services to homes and businesses in Austin. Picks up, stores and delivers storage bins to customers. Offers a photo inventory so customers can manage stored items.

Chat with a ConsumerAffairs decision guide

Live agent
RightSpace Storage - Austin
Read Author Review

Offers outdoor or climate-controlled units at its four storage facilities in Austin. Provides units with drive-up access or large ones that fit cars and boats.

Chat with a ConsumerAffairs decision guide

Live agent
SelfStorage.com - Austin
Read Author Review

Helps Austin residents find and book storage units to rent. Offers all storage unit types and amenities. Shows price comparisons from different Austin self storage companies.

Chat with a ConsumerAffairs decision guide

Live agent
St. Elmo Storage
Read Author Review

Provides outdoor storage options that start at $39 for a small unit. Discounts offered for long-term contracts. 24-hour video surveillance.

Chat with a ConsumerAffairs decision guide

Live agent
US Storage Centers
Read Author Review

Supplies units ranging from 25 square feet to 400 square feet. Amenities include climate control, drive-up access, elevators and electronic gate access. Rents 10' x 10' units starting at $100.

Chat with a ConsumerAffairs decision guide

Live agent

Austin residents rent self storage units for many reasons. The extra space is handy for people who need more space than provided by their Downtown Austin condo, and college students at the University of Texas often rent them to store their belongings over summer break. Storage units are also useful for people who are renovating their homes or need a place to store seasonal items. Many facilities offer large, covered spaces renters can use to store boats, RVs or other vehicles.
Average storage unit cost in Austin
The average cost to rent a storage unit in Austin is about $85 a month. The size of the unit is the most significant factor in determining its price.
Size
Average cost

5

' 

x 5'

$45

5' x 10'

$65

10' x 10'

$95

10' x 15'

$140

10' x 20'

$175
Costs for storage units in Austin vary widely even for units that are the same size. The price to rent storage space is also influenced by:
Facility location: Generally, storage costs more in densely populated areas like Downtown Austin, neighborhoods surrounding UT and the North Loop. Storage units tend to cost less in northern suburbs such as Georgetown, Hutto and Taylor.
Time of year: Prices are highest in June, sometimes even $40 or $50 higher than usual, and lowest in December.
Administrative fees: Companies often charge one-time fees to cover the cost of setting up your unit and processing your paperwork. Administrative fees in Austin generally run between $10 and $25.
There are several ways to save money when leasing a storage unit. Most companies rent units on a month-to-month basis, but you may receive a discount or free first month if you sign a long-term contract. Storage unit companies in Austin also often give discounted rates to UT students and active-duty military members.
Make sure you know when your rental fees are due — Texas law allows storage companies to place a lien on your stored goods after 15 days of nonpayment. The law also gives companies the right to sell your items at auction.
Insurance costs for storage units in Austin
If you're storing high-value items, ask the facility about insurance options. Many storage companies sell insurance policies for units or can direct you to a business that does. Your homeowners or renters insurance policy may cover items in storage — check your policy or ask your insurance provider. The cost to cover stored items is around $10 a month in Austin.
Whether you choose to purchase insurance from a company or have an existing policy, make sure you know what it covers. Standard insurance policies cover clothes, furniture and other personal belongings damaged by:
Theft
Hail
Fire
Pests
Other insured disasters
 Policies typically do not cover natural flood damage or mold caused by flooding. The Insurance Information Institute website has more information on properly insuring your storage unit.
How to choose an Austin self storage company
When comparing storage facilities in Austin, it's essential to decide what features you need. Start by considering the type of unit you want, what locations would be ideal for the facility and what amenities are most important to you.
Storage companies in Austin offer indoor or outdoor units. Outdoor units are similar to garages and allow drive-up access, which makes it easier to load and unload bulky items such as furniture and file cabinets.
Indoor facilities typically don't have drive-up access and may require you to use stairs or an elevator if you have an upper-story unit. Many indoor facilities have climate control, however, allowing them to maintain a temperature between 60 and 80 degrees. Regulated temperatures protect your belongings from melting, warping and discoloring in hot, humid Austin summers. Climate-controlled units in Austin cost about 25% more than outdoor storage units.
Items that should be stored in a climate-controlled unit include:
Antiques
Artwork
Instruments
Appliances and electronics
Important documents
Photographs
Some storage facilities offer added security measures, including around-the-clock video surveillance, tamper-proof locks, security lighting and electronic gate access. Certain facilities have an on-site manager who monitors the facility 24/7. Make sure to ask what amenities are available when researching facilities.
Another storage option for Austin residents is portable storage containers that companies deliver to your door. Once you fill your container, the company picks it up and takes it to one of its storage facilities or a destination of your choice.
Thank you, you have successfully subscribed to our newsletter!
Austin self storage company information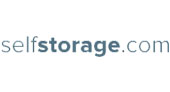 SelfStorage.com is storage locator that helps you find available units in Austin. You can book storage units that are climate-controlled, have 24-hour gate access and feature drive-up accessibility. The company's website allows you to compare prices and amenities for storage units. The company does not require a credit card to reserve storage services.
Service areas: Austin, Pflugerville, Cedar Park, Round Rock, Georgetown and San Marcos
Address: Serves Austin residents
Phone: (844) 375-2123
Hours: 24/7
Website: selfstorage.com/self-storage/texas/austin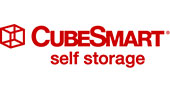 CubeSmart Self Storage has 17 storage locations in the Greater Austin area. The company offers storage space for residential and commercial customers. Units are available with drive-up access and climate control. CubeSmart provides units in a variety of sizes ranging from mini storage units to larger units that fit vehicles, boats and RVs. Small units start at $29 a month.
Service areas: Austin, Round Rock, Cedar Park, San Marcos, Georgetown, Pflugerville, Kyle, Jollyville, Taylor, Lockhart, Anderson Mill and Lakeway
Address: 10707 N. Interstate Highway 35, Austin, TX 78753
Phone: (512) 719-4848
Hours: M - F: 9:30am - 6pm; Sat: 8:30am - 5pm; Sun: 11am - 3pm
Website: cubesmart.com/texas-self-storage/austin-self-storage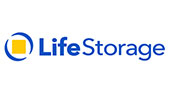 Life Storage operates nearly 30 storage facilities in the Austin metro area. The company has indoor and outdoor units. Its facilities feature elevator access, climate control, 24-hour gate access and emergency service using the company's online portal. Austin residents can book storage units on Life Storage's website.
Service areas: Austin, Round Rock, Cedar Park, Pflugerville, Leander, San Marcos and Georgetown
Address: 4515 S. Congress Ave., Austin, TX 78745
Phone: (512) 649-9775
Hours: M - F: 9:30am - 6pm; Sat: 8:30am - 5pm; Sun: 12pm - 4pm
Website: lifestorage.com/storage-units/texas/austin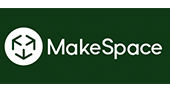 MakeSpace offers portable storage services to people living in Austin. MakeSpace picks up and delivers storage bins to homes and businesses. The first pickup is free. The company also provides an online photo inventory of stored items. Units require a three-month minimum lease. You can request a free quote on the company's website.
Service areas: Greater Austin area
Address: Serves Austin residents
Phone: (855) 407-7917
Hours: M - F: 8:30am - 7pm; Sat - Sun: 10am - 5pm
Website: makespace.com/austin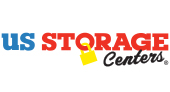 US Storage Centers has a variety of storage options for personal and commercial needs. Unit sizes range from 25 to 400 square feet. Extra-large units can fit the belongings of a seven-bedroom house. The company's amenities include climate control, drive-up access, elevators and electronic gate access. Large units start at $150 per month. The storage facility is located 20 minutes from Downtown Austin.
Service areas: Austin, East Congress, Garrison Park, Carrell Oaks, Timber Village and Cherry Meadows
Address: 201 W. Stassney Lane, Austin, TX 78745
Phone: (512) 872-3277
Hours: M - F: 9:30am - 6pm; Sat: 8am - 5pm; Sun: 11am - 3pm
Website: usstoragecenters.com/storage-units/tx/austin/201-w-stassney-ln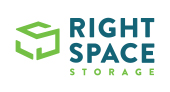 RightSpace Storage offers several storage options to Austin residents. Choose between an outdoor or climate-controlled unit located at one of four storage facilities in the metro area. You can also rent units with drive-up access or large units that fit cars and boats. The company offers month-to-month rental agreements.
Service areas: Austin, Round Rock and Buda
Address: 8956 Research Blvd., Austin, TX 78758
Phone: (512) 778-0730
Hours: M - Sat: 9am - 6pm
Website: rightspacestorage.com/self-storage-locations/texas/austin-tx-storage-units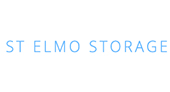 The St. Elmo Storage facility is monitored with 24-hour video surveillance, and units start at $39 a month. St. Elmo Storage offers your first month of storage free when you sign a long-term rental contract. Customers can make payments using the company's website.
Service areas: Austin
Address: 405 E. St. Elmo Road, Austin, TX 78745
Phone: (512) 502-5335
Hours: M - F: 9am - 6pm; Sat: 9am - 3pm
Website: stelmostorage.com
You're signed up
We'll start sending you the news you need delivered straight to you. We value your privacy. Unsubscribe easily.