Find the Best Storage Units in Houston, TX

Top 11 Houston Self Storage Companies

PODS
Read 2,809 Reviews

Provides residential and commercial moving and storage solutions. Offers various container sizes. Local moves tend to cost about $500. Most long-distance moves cost between $1,000 and $3,000. Month-to-month pod rental.

Call Now Toll Free

(844) 763-7776

Extra Space Self Storage
Read 306 Reviews

Self-storage options available in 43 states, D.C. and Puerto Rico. Climate-controlled facilities available. Options for vehicle, RV and boat storage. Units range in size from 5 feet by 5 feet to 10 feet by 30 feet.

Public Storage
Read 784 Reviews

Offers storage units for personal, business and vehicle storage. Thousands of locations nationwide. No long-term commitment required. Climate-controlled facilities available.

SpareFoot

Price comparison for self-storage, car storage, RV and boat storage. Offers free online reservations with no credit card. Deals on storage fees, portable storage and moving trucks. Facilities throughout the United States.

Community Self Storage
Read Author Review

Offers state-of-the-art wine storage, truck rentals and moving supplies. Individually-alarmed units and superior climate-control options keep your stuff safe. See website for current self-storage specials.

CubeSmart Houston
Read Author Review

Offers month-to-month leases and online bill payment. Online reservations receive discounts of up to 25% off the regular monthly price. Small storage prices begin at $21, and medium and large ones at $53 and $74, respectively.

Life Storage Houston
Read Author Review

Offers oversized elevators at multi-story buildings and instant access when reserving online. First full month free. Online renters save 10% or more. Small units begin at $19/month and medium units at $45/month.

Mr. Self Storage
Read Author Review

Requires no deposits. Military, law enforcement and teachers receive a 10% discount. Large units of up to 900 sq. ft. on site. Climate-controlled, drive-up access units also available. 5x5 indoor units start at $31.

Proguard Self Storage
Read Author Review

Provide precision-controlled wine storage, including 2 months free, and can hold as many of 692 cases of wine. Prices start at $23/month for smaller self-storage units.

SelfStorage.com - Houston
Read Author Review

Partners with multiple self-storage companies to bring you choice and variety. Prices start as low as $12 for a 5x5 unit, $34 for 10x10 and $65 for 10x15. Multiple search filters options help you find what you're looking for.

Average Houston storage unit cost
The cost of a storage unit in Houston ranges from $35 to $125. The most significant influence on a storage unit's price is its size. However, its proximity to busy areas like Houston's Downtown neighborhood as well as the time of year also plays a role. Below are some average prices you can expect to pay for self-storage in Houston.
| Unit Size in Feet | Average Cost |
| --- | --- |
| 5x5 | $34 |
| 5x10 | $50 |
| 10x10 | $73 |
| 10x15 | $100 |
| 10x20 | $125 |
Depending on the time of year you book, storage unit prices can vary by as much as $26 per month. Prices are lowest in January and highest in June.
You'll find that most storage contracts are month-to-month and can be paid online, in-person at your facility or through the mail. All major payment methods are typically accepted, including credit and debit cards, check, cash and money orders.
When you first rent your unit, you may have to pay a one-time administrative fee and leave a security deposit. Administrative costs are usually less than $25, and deposits typically range between $25 and $50.
Although not required by Texas state law, it may be a good idea to purchase storage insurance. Self-storage facilities in Houston aren't responsible for any losses or damages that may occur to your things while in their care.
Unexpected events do happen. During Hurricane Harvey, hundreds of storage facilities in Houston sustained terrible flood damage. Tornadoes that tear through Houston can also damage storage units and vehicles in exposed rental spaces. Although insurance prices start at $4 to $10 per month, many facilities offer AAA or military personnel discounts that can help even out costs.
Choosing the right Houston self storage company
What you need to store has a significant role in finding the best storage company for your needs. However, remember that if you want space for an RV or a boat, it may be difficult to find vehicle storage in crowded areas like Downtown Houston. Vehicle storage is more readily available in less populated parts of town, like Southwest Houston.
To keep temperature-sensitive belongings like photos, furniture and clothes from getting ruined by Houston's heat and humidity, consider climate-controlled units. Unlike outdoor units, these indoor units have heating and cooling systems to keep temperatures stable. They can be more challenging to access, but may still be worth the extra cost and hassle to keep your items in good condition.
Amenities like advanced security features, tamper-proof locks and high-speed Wi-Fi access can also help sway your decision. Some facilities even have drive-up access for your indoor unit, so you can drive your car into the building and pull up next to your rental space. A few companies make moving in a lot easier by providing free truck rentals and cardboard boxes at affordable prices.
Thank you, you have successfully subscribed to our newsletter!
Houston self storage company information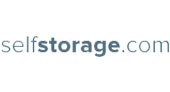 More than 40,000 Houston residents have found their self storage solution with SelfStorage.com. Because they pool from multiple storage companies in the area, you'll find some of the best prices and discounts for your needed storage size. In addition to robust search filters, you can also browse by amenity or type of storage.
Address: N/A
Phone number: (844) 611-1694
Hours of operation: N/A
Website: selfstorage.com/self-storage/texas/houston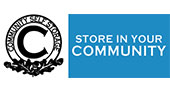 Community Self Storage has drive-up units and an extra-wide covered driveway to keep you out of the elements. They have over 160 wine lockers ranging from 34"x29"x34" to full-sized, walk-in rooms. Lockers have back-up, natural-gas-powered generators to keep your wines cool. Their helpful website provides customers a way to pay their bill and look up company specials.
Address: 2515 Washington Ave, Houston, TX 77007
Phone number: (713) 802-2515
Hours of operation: Mon - Fri: 9am - 6:30pm; Sat: 9am - 5pm; Sun: 12 - 5pm
Website: communityself-storage.com/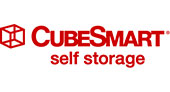 CubeSmart Self Storage lets you reserve your unit in seconds without needing to use a credit card or sign a long-term commitment. They also accept deliveries, and items like housewares can be shipped directly to your unit. CubeSmart's premises are well-lit and have around-the-clock video recording. Take advantage of their military discounts for the best deal.
Address: 6300 Washington Ave, Houston, TX 77007
Phone number: (713) 869-1234
Hours of operation: Mon - Fri: 9:30am - 6pm; Sat: 8:30am - 5pm; Sun: 11am - 3pm
Website: cubesmart.com/texas-self-storage/houston-self-storage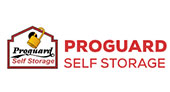 Proguard self storage lives up to its name with unique security features like free enforcer locks. Only you have the keys, and each lock is registered with a unique serial number. Extended access hours also mean you can get what you need from your unit outside business hours. Some Proguard facilities have extra-large units of 650 square feet.
Address: 5503 Almeda Rd, Houston, TX 77004
Phone number: (713) 520-6700
Hours of operation: Mon - Fri: 8:30am - 6pm; Sat - Sun: 9am - 4pm
Website: proguardstorage.com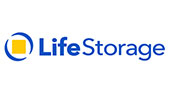 A popular choice among Houston residents, Life Storage has 24-hour customer service. You also get instant access to your storage when renting online. To get the best deal, reserve your storage on their website, or use the filtering options to see the current specials. Reservations with Life Storage are free.
Address: 1770 E T C Jester Blvd, Houston, TX 77008
Phone number: (281) 656-9520
Hours of operation: Mon - Fri: 9:30am - 6pm; Sat: 8:30am - 5pm; Sun: 12pm - 4pm
Website: lifestorage.com/storage-units/texas/houston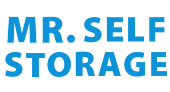 Use Mr. Self Storage's online storage calculator to find out exactly how much storage space you need. Their hand carts and dollies also make moving your belongings in or out uncomplicated. Customers can choose between climate- and non-climate-controlled units. They can also pay their bill online or use an automatic payment option. Mr. Self Storage has fax and copy services available.
Address: 13001 Veterans Memorial Dr. Suite 500, Houston, TX 77014
Phone number: (281) 444-3610
Hours of operation: Mon - Fri: 9am - 5:30pm; Sat: 9am - 3pm; Sun: closed
Website: mrselfstorage.net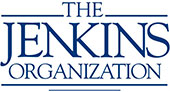 The Jenkins Organization has many convenient locations throughout Houston. They offer parking spaces, climate-controlled units and non-climate controlled units with drive-up access. The company also provides a variety of storage sizes, from small 5'x5' units to extra-large 20'x40' drive-ups. Be sure to call in for current specials.
Address: 1429 Cypress Creek Pkwy, Houston, TX 77090
Phone number: (281) 537-0200
Hours of operation: Mon - Fri: 9:30am - 6pm; Sat: 8am - 5pm; Sun: 1pm - 5pm
Website: tjoselfstorage.com/self-storage/houston-tx
Top 11 Houston Self Storage Companies

The Jenkins Organization
Read Author Review

Offers free moving truck at participating locations for new members. Call for special pricing on storage units. Take advantage of referral program for savings. Prices start at $32 for a 5x5 storage space.
You're signed up
We'll start sending you the news you need delivered straight to you. We value your privacy. Unsubscribe easily.