Find the Best Storage Units in Atlanta, GA

Top 11 Atlanta Self Storage Companies

Extra Space Self Storage
Read 294 Reviews

Extra Space Storage got its start in 1977 and is the second largest operator of self-storage facilities in the United States. It is a publicly-traded company focused on increasing shareholder value.

Public Storage
Read 771 Reviews

Public Storage built its first self-storage unit in 1972. Today, it is a publicly-traded company operating in both the United States and Europe.

A 85 Riverdale Storage
Read Author Review

Offers self storage close to the airport and Shorter University. Interior climate-controlled and non-climate controlled units are available. Vehicle storage and U-Haul rentals available. Sells moving supplies onsite.

Atlanta Storage
Read Author Review

Offers climate-controlled units and vehicle storage. Located less than ten minutes from downtown Atlanta. Certified U-Haul dealer. Provides an online storage calculator for customers to determine what size unit they need.

CubeSmart Atlanta
Read Author Review

Provides short- and long-term RV, car and boat storage along with personal and business storage. 24/7 security camera recording on premises. Moving truck available for rent. Open seven days a week.

Doraville Self Storage & U-Haul
Read Author Review

Provides video surveillance and an on-site manager 24/7. Portable storage container units available. Drive-up access available on some units. Offers U-Haul trucks and trailers onsite for rent.

iStorage Rex
Read Author Review

Rents climate-controlled units with drive-up access available. Vehicle storage available onsite. Discounts for military members. Units start at $59 per month. Fenced-in facility with 24-hour video surveillance.

Life Storage Atlanta
Read Author Review

Offers climate- and humidity-controlled units with interior access as well as vehicle storage with drive-up access. Several locations throughout Atlanta. Self-serve kiosks and 24-hour access available.

Saver Self Storage
Read Author Review

Offers exterior and interior storage, with climate-controlled units available. 24-hour drive-up access on some units. 5' x 5' units start at $49. Delivers a low-price guarantee to Atlanta area residents.

Space Shop Self Storage
Read Author Review

Rents climate-controlled storage units in a range of sizes. Advanced security measures, with on-site managers at some locations. Access any day of the year. Free moving trucks available at some locations.

Storage World
Read Author Review

Rents drive-up or interior units with climate-controlled options. Free use of truck with move-in. 24-hour gated access with personal code. Convenient for Georgia State students.

Whether you're downsizing for retirement or renovating a new apartment investment in Castleberry Hill, we all need extra space. However, with the recent influx of residents, extra storage space in Atlanta is going for a premium.
A-Town also happens to be a transportation hub, and many travelers and goods pass through the city every day. With more than 20 colleges and universities, many students are continually storing their furniture over the summer. The city's growing film industry means actors, crew and filmmakers need a storage place.
Regardless of your reason for extra space, take your time, do your due diligence and make sure to check out our list of Best Storage Companies in Atlanta.
Storage unit costs in Atlanta
On average, small storage units in Atlanta start at about $55 per month, whereas the largest storage units can cost up to $500+ per month. Storage unit cost in Atlanta can vary because of a variety of factors:
Location of storage facility: Some areas cost more because area real estate prices are higher. The cheapest storage units in Atlanta tend to be closer to Midtown, while rates in the suburbs such as Doraville and Decatur are a bit higher.
Location within facility: Ground floor units are generally more expensive than the upper floor units because of convenience. It is far easier to load and unload a unit on the ground floor. Indoor storage units tend to be more expensive than those outdoors because indoor units are generally climate-controlled and more pleasant to visit.
Climate-control: If you collect art or wine, the ambient temperature is vital in keeping your items safe. Because of the extra energy and attention to the AC unit, you'll have to pay more to the storage company for a climate-controlled unit.
Administrative fees: Before booking a storage unit in Atlanta, ask about administrative fees. These are often added to your monthly bill.
Insurance: Some storage unit companies require you to purchase insurance if you don't have coverage from renters or homeowners insurance already. Whether or not this is a requirement from the company, we recommend you insure your items. Be sure to factor this cost in when choosing a self storage company.
Size: The size of the storage unit you need is the chief indicator of monthly cost. Make sure to measure your larger items, so there are no surprises. Check our list below. These are the average costs associated with unit size for storage units in Atlanta.
| Storage Unit Size | Cost in Atlanta |
| --- | --- |
| 5' x 5' | $55 - $90 |
| 10' x 10' | $105 - $148 |
| 10' x 20' | $175 - $260 |
| 10' x 30' | $210 - $458 |
Self-storage discounts in Atlanta
Storage units frequently have price cuts; typical discounts include half-off for the first three months, first month free (with payment for additional months) and internet specials. Ask about student or military discounts.
Payment options might also affect the price of a storage unit. For instance, contracts are typically month-to-month, but you might be able to negotiate a lower price if you pay upfront for several months or a year at a time.
Finding the right storage unit company in Atlanta
When choosing a storage unit company in Atlanta, you'll want to find one that has all the features you need as well as an excellent reputation for customer service. Evaluate the items that require storage to decide if you need a climate-controlled or interior unit. Atlanta's humid summers can damage items if you're not careful, and an exterior unit is prone to flooding damage. If you have heavy items that don't need to be climate-controlled, pick an exterior unit. Outdoor storage units typically have drive-up access for easy loading.
Some companies offer portable storage options. This is when a storage company drops off a container at your location, you fill it then the company picks it up for storage at one of their secure facilities. If you choose a physical storage unit that you can access any time, think about location. You can choose a self-storage company close to your home for easy access or a unit far away that may cost less.
Convenience features like digital self-serve kiosks might make it easier to move in and out on your schedule. Wi-Fi access might help if you need to digitally update inventory or place an item up for auction. If you are concerned about safety, look for security measures like 24/7 video recording, lighting, fencing, tamper-proof locks and on-site manager.
Don't get distracted by flashy offers. A storage unit company in Atlanta should have a good reputation and no hidden fees. When evaluating self-storage companies in A-Town, ask about administrative fees, late fees and confiscation policies — some storage companies hold an auction for delinquent payments. Understanding how storage unit companies handle demanding customers gives you a good sense of their customer service in general.
Thank you, you have successfully subscribed to our newsletter!
Atlanta self storage company information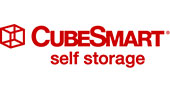 CubeSmart is open seven days a week and has locations throughout the Atlanta area. The company offers truck rental, a 10% military discount and free package receipt and item retrieval for business customers. Complimentary wifi, work stations with print and copy, and lounge area are at CubeSmart Superstores. A Stevie Award winner for customer service seven years in a row. Climate controlled units are available, with 5' x 5' units starting at $30.
Website: cubesmart.com/georgia-self-storage/atlanta-self-storage
Address: 578 Whitehall St. SW, Atlanta, GA 30303: multiple locations
Phone Number: (470) 737-0977
Hours of operation: M - F: 9:30am - 6pm; Sat: 8:30am - 5pm; Sun: 11am - 3pm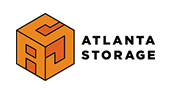 Atlanta Storage offers interior self storage for personal and business use, along with vehicle storage. Climate-controlled and humidity-controlled units are available and customers can rent U-Haul trucks and buy U-Haul packing supplies from this certified dealer. Atlanta Storage helps customers choose the right-sized unit with their online storage calculator. Units start at $67 for 5x5 with climate control. The entire facility is covered with security cameras.
Website: atlanta-storage.com/645-shelton-avenue-sw-atlanta-ga-3031
Address: 645 Shelton Ave. SW, Atlanta, GA 30310
Phone Number: (404) 758-8200
Hours of operation: M - F: 8am - 5pm; Sat: 9am - 5pm; Sun: 1pm - 5pm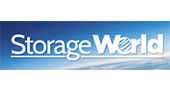 Storage World provides climate-controlled or conventional storage units with available drive-up access. Free truck rental and locks are available with new move-in. Storage World offers 24-hour gated access with a personal code. Surveillance cameras monitor the facility. Moving and packing supplies are available for purchase onsite, along with notary services. Storage World accepts packages for customers. Units start at $66 for 5' x 5'.
Website: storageworldinc.com/storage-unit/panthersville
Address: 3122 Panthersville Rd., Decatur, GA 30034
Phone Number: (404) 244-7740
Hours of operation: M - F: 9am - 6pm; Sat: 9am - 4pm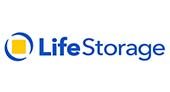 Life Storage provides climate-controlled and humidity control units, along with drive-up vehicle storage at some facilities. Advanced security measures include surveillance monitoring and password-protected access. Digital self-serve kiosks with 24-hour access are available. Life Storage accepts deliveries for customers. Wine storage available. 5' x 5' units start at $31. Check for specials online.
Website: lifestorage.com/storage-units/georgia/atlanta
Address: 680 14th Street NW, Atlanta, GA 30318: multiple locations
Phone Number: (404) 733-1400
Hours of operation: M - F: 9:30am - 6pm; Sat: 8:30am - 5pm; Sun: 12pm - 4pm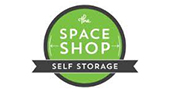 Space Shop Self Storage has two new locations to serve metro Atlanta, with more facilities throughout the area. Its 5' x 5' lockers start at $52. Boxes and moving supplies are available onsite for purchase. If your location does not have a free moving truck, the staff helps you rent one. The facilities have upgraded lighting and security systems, with personal code gate access. Online account management and bill pay.
Website: spaceshopselfstorage.com
Address: 786 Cleveland Ave. SW, Atlanta, GA 30315
Phone Number: (404) 600-2064
Hours of operation: Call for hours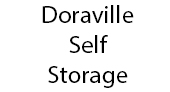 Doraville Self Storage offers a convenient portable storage container option, along with interior storage and drive-up access units. It rents out U-Haul trucks and trailers on site. The company's security measures include a fenced perimeter with electronic gate access, video monitoring and a live-in manager. Doraville Self Storage offers a range of sizes and provides ADA accessible units, and managers accept deliveries for customers. Low-cost insurance is available.
Website: uhaul.com/Locations/Customer-reviews-for-Doraville-Self-Storage
Address: 4268 Winters Chapel Road, Doraville, GA 30360
Phone Number: (770) 458-0824
Hours of operation: M - F: 9am - 5pm; Sat: 9am - 2pm; Sun: 9am - 1pm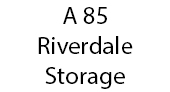 A 85 Riverdale Storage is easily accessible for Shorter University students. Choose climate-controlled or non-climate-controlled units. Perimeter is fenced and gated, with video surveillance, electronic gate access and bright lighting. You can reserve units and pay bills online. Ground-level units are available with drive-up access with affordable U-Haul rentals are onsite. The company also sells moving supplies and boxes onsite.
Website: lowestcoststorage.com/635-poplar-springs-rd-riverdale-ga-30274
Address: 635 Poplar Springs Rd., Riverdale, GA 30274
Phone Number: (770) 991-9115
Hours of operation: M - F: 9am - 6pm; Sat: 9am - 4pm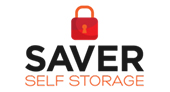 Saver Self Storage is easily accessible from Highway 29. Climate-controlled units are available in a range of sizes. Its 5' x 5' units start at $49 for a web rate, but they offer to beat any competitor price with a low-price guarantee. Saver Self Storage offers 24-hour access for outside storage units. Online bill pay is available.
Website: saverselfstorage.com/self-storage-east-point-ga-f4434
Address: 1576 Davis Avenue, East Point, Georgia 30344
Phone Number: (678) 921-3656
Hours of operation: M - F: 9am - 5:30pm; Sat: 9am - 2pm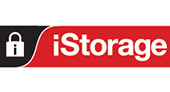 iStorage Rex offers indoor climate-controlled storage units in a fully fenced facility with electronic gate access and 24-hour video recording. Drive-up access available on some units, and locks and moving supplies available for purchase onsite. Its 5' x 5' units start at $59, and no deposit is required for reservation. The company offers onsite truck rental, a 5% military discount and vehicle storage.
Website: istorage.com/storage/georgia/storage-units-ellenwood/5351-Moreland-Ave-155
Address: 5351 Moreland Ave., Ellenwood, GA 30294
Phone Number: (404) 238-7806
Hours of operation: M - F: 9:30am - 6pm; Sat: 9am - 5pm
You're signed up
We'll start sending you the news you need delivered straight to you. We value your privacy. Unsubscribe easily.