Find the Best Storage Units in Portland, OR
Top 11 Portland Self Storage Companies

PODS
Read 2,806 Reviews

Provides residential and commercial moving and storage solutions. Offers various container sizes. Local moves tend to cost about $500. Most long-distance moves cost between $1,000 and $5,000. Month-to-month pod rental.

Chat with a ConsumerAffairs decision guide

Live agent
SpareFoot

Price comparison for self-storage, car storage, RV and boat storage. Offers free online reservations with no credit card. Deals on storage fees, portable storage and moving trucks. Facilities throughout the United States.

Get Pricing
Central Self Storage
Read Author Review

Features storage spaces ranging from 25 square feet to 450 square feet. Sells packing and moving supplies. Prices start at $49 a month for a 5' x 5' unit on the third, fourth or fifth floor.

Chat with a ConsumerAffairs decision guide

Live agent
CubeSmart Portland
Read Author Review

Offers small, medium and large units to accommodate personal, household and business storage. Provides vehicle storage for cars, motorcycles, RVs and boats.

Chat with a ConsumerAffairs decision guide

Live agent
Money Saver
Read Author Review

Provides convenient and affordable storage options and RV, car and boat parking. Offers free truck rental with your move-in and free rental specials on select unit sizes. Prices start at $70 a month for a 5' x 5' unit.

Chat with a ConsumerAffairs decision guide

Live agent
Rose City Self Storage & Wine Vaults
Read Author Review

Provides personal, business, wine, medical and pharmaceutical storage. Sells moving supplies. Accepts packages. Offers coupons to new customers. Prices start at $29 a month.

Chat with a ConsumerAffairs decision guide

Live agent
Security Public Storage Portland
Read Author Review

Offers personal and household storage and sells moving supplies. Features multiple storage unit sizes. Provides discounts for the first six months. Prices start at $50 a month for a 4' x 5' basement unit.

Chat with a ConsumerAffairs decision guide

Live agent
Stor-Room Mini Storage
Read Author Review

Provides a wide selection of storage units ideal for personal, household and business storage. Offers free online reservations, move-in specials and easy payment options. Prices start at $53 a month for a small unit.

Chat with a ConsumerAffairs decision guide

Live agent
StorQuest Self Storage Portland
Read Author Review

Offers household, business, RV, boat and wine storage units of different sizes. Provides bellman services. Sells moving supplies. Prices start at $55 a month for a 50-square-foot space.

Chat with a ConsumerAffairs decision guide

Live agent
U-Store
Read Author Review

Rents small to extra-large storage units. Sells moving supplies. Features climate-controlled units. Offers online reservations.

Chat with a ConsumerAffairs decision guide

Live agent
West Coast Self-Storage
Read Author Review

Features a new storage facility. Offers household, commercial, pharmaceutical, vehicle and wine storage. Accepts deliveries for tenants. Prices start at $59 a month for a 5' x 5' unit.

Chat with a ConsumerAffairs decision guide

Live agent

Self storage is a sensible choice for expanding families, Portland State or Concordia University-Portland going on a summer break and sports enthusiasts who want to park their boats, motorbikes and other recreational vehicles during the off-season.
When considering a storage facility in Portland, you want to find one that's secure, well lit, pest-free, conveniently located and not prone to flooding.
Average cost of storage units in Portland
Monthly fees for storage units in Portland vary by neighborhood but typically vary from $55 to $200 per month. Take a look at some of the cheap storage units in Portland:
| Size | Central Self Storage | West Coast Self-Storages | Extra Space Storage | Average cost in Portland |
| --- | --- | --- | --- | --- |
| 5' x 5' | $75 | $54 | $45 | $58 |
| 5' x 10' | $96 | $74 | $62 | $77 |
| 10' x 10' | $185 | $114 | $90 | $130 |
Unit size is a significant consideration in determining storage unit prices, but other factors also contribute to the cost, including:
Location: Prices for units closer to the heart of Portland tend to be higher than units in outlying or suburban areas.
Indoor vs. outdoor units: Indoor units are 50 percent more expensive than outdoor units.
Climate control: Prices of climate-controlled units in Portland are 15 percent higher than non-climate-controlled units.
Security: Extra security, including on-site managers and 24/7 video surveillance, increase the total cost of a storage unit
Contract length: Short-term or month-to-month agreements are likely to cost more than long-term leases.
Insuring your belongings while they're in storage protects you against loss or damage caused by fires, theft and vermin infestation. Insurance for a rental unit in Portland generally costs between $8 and $24 a month.
Storage fees in Portland are typically paid monthly. To save on your rental cost, talk with the facility management about possible discounts in exchange for advance payment.
How to choose the right storage unit company in Portland
Portland is home to a booming self storage industry. There are hundreds of self storage options for Portland residents wanting to keep their belongings safe, and it's difficult to choose between facilities. There are a few things you can do to find the right storage unit for you.
First, check the company's license, facility policies, security system, insurance requirements and customer reputation. The best companies are licensed and insured, have straightforward policies, a good security system and a great reputation among current and former customers.
After narrowing down your options to a smaller list of companies, consider the unit size, price and accessibility options. Make sure the facility offers essential features you need. Here's helpful information on the types of self storage:
Outdoor vs. indoor storage units in Portland

Interior storage units are enclosed spaces or rooms inside a building. These units are ideal for storing valuable items, such as antique pieces and expensive furniture, to protect them from harsh weather conditions and theft. They are typically smaller than exterior storage units.

Exterior storage units are usually larger than indoor storage units and located around the sides of a building, giving them easy, drive-up access. They are convenient for storing vehicles and large items.

Climate-controlled storage units in Portland

Portland has warm, dry summers and cool, rainy winters. Climate control systems balance these weather patterns and protect your belongings from temperature and humidity damage.

Climate control systems ensure the units are cooled in summer and heated in winter so delicate items like upholstered furniture, wine, electronics, heirlooms, important documents and clothing are preserved.

Storage pods in Portland

Storage pods, or portable storage containers, are often more convenient than brick-and-mortar storage facilities in Portland. With pod storage, the company delivers a portable container to your home. After you load your items, a driver picks up the container for storage at the company's warehouse. The container may also be stored at your property. A portable storage container is not climate-controlled.

Information management storage in Portland

Information management services involve packing paper files in boxes and storing them in climate-controlled warehouses. If you need the files, you can visit the facility or have the boxes delivered to your home or office and back to the warehouse.
Thank you, you have successfully subscribed to our newsletter!
Portland self storage company information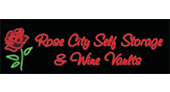 Rose City Self Storage & Wine Vaults features the largest selection of storage unit sizes in Portland. The company's unit sizes range from 8 square feet to 300 square feet. It offers 28 sizes and can merge units to create larger spaces. Each storage unit is protected with an alarm, 24/7 monitoring and a fire sprinkler system. Rose City also rents wine lockers and walk-in wine storage units. All lockers and units feature  climate control and backup refrigeration systems.
Address: 111 SE Belmont St., Portland, OR 97214
Phone: (503) 234-1400
Hours: M - Sat: 8am - 6pm; Sun: 8am - 6pm
Website: rosecityselfstorage.com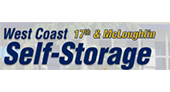 West Coast Self-Storage has a wide inventory of storage unit sizes ranging from 25 square feet to 300 square feet. Storage units are accessed by a digital PIN and secured by a digital video surveillance system. The storage spaces are climate-controlled. The company offers month-to-month lease agreements.
Address: 4970 SE 16th Ave., Portland, OR 97202
Phone: (505) 239-5555
Hours: M - Sat: 9:30am - 6pm; Sun: 9:30am - 5pm
Website: westcoastselfstorage.com/self-storage/oregon/storage-units-portland-se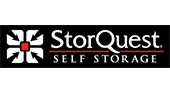 StorQuest storage units come in sizes ranging from 25 square feet to 300 square feet. Drive-up units are available on the first floor of the facility, allowing you to load your items directly into your unit. StorQuest also offers climate-controlled units. StorQuest facilities are fenced, well-lit and secure. The units can be accessed electronically, are individually alarmed and feature a 24-hour videotape surveillance system. Storquest requires renters to carry insurance on stored items.
Address: 4322 Beaverton Hillsdale Highway, Portland, OR 97221
Phone: (503) 928-3875
Hours: M - Sun: 9am - 6pm
Website: storquest.com/self-storage/or/portland/1408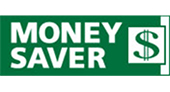 Money Saver offers secure storage units individually equipped with door alarms. The unit sizes range from 25 square feet to 300 square feet. The facility's gate is electronically controlled, and its management staff resides in the facility to ensure only current tenants have access. Money Saver requires all stored items to be insured. The company offers covered and uncovered car, RV and boat parking. The parking spaces are secured by fences, a keypad entry system and multiple security cameras.
Address: 7702 SE 92nd Ave., Portland, OR 97266
Phone: (503) 777-0123
Hours: M - Sun: 6am - 10pm
Website: storagepartners.com/self-storage/portland-or-119257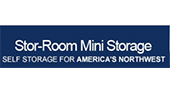 Stor-Room Mini Storage serves Portland with unit sizes ranging from 13.5 square feet to 300 square feet. The facility is fenced and lighted, and it has a 24-hour video surveillance system. The units feature drive-up access and convenient gate hours. The company also rents out U-Haul trucks. Storage insurance is available from StorSmart. Payments can be made online or via major credit cards.
Address: 4534 SE 17th Ave., Portland, OR 97202
Phone: (503) 489-8967
Hours: M - Sat: 9am - 6pm; Sun: 9am - 3pm
Website: selfstorageoni5.com/self-storage/or/portland/stor-room-mini-storage-portland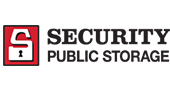 Security Public Storage showcases a wide selection of storage unit sizes and configurations. You can choose a 2' x 2' cabinet for your books or wine collection, an unusual 3' x 10' unit built for fishing rods or a 10' x 30' unit large enough to hold items from a five-bedroom house. All units come with insurance and an alarm system. Climate-controlled units are available.
Address: 2088 NW Vaughn St., Portland, OR 97209
Phone: (503) 272-6111
Hours: M - Sat: 9am - 6pm; Sun: 10am - 4pm
Website: securitypublicstorage.com/locations/nw-portland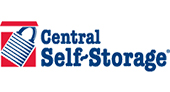 Central Self Storage's facilities have secure fencing, lighting and electronic gate access. Each unit has high ceilings, climate control and door alarms. The facilities' loading areas and complimentary carts and dollies make moving items easy. No moving deposits required. Central Self Storage accepts package deliveries.
Address: 1323 NW 16th Ave., Portland, OR 97209
Phone: (503) 224-7111
Hours: M - F: 10am - 6pm; Sat: 8am - 2pm
Website: centralselfstorage.com/locations/oregon/portland/portland-or-1323-nw-16th-ave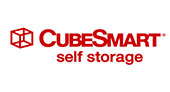 CubeSmart Self Storage offers multiple unit sizes and climate-controlled storage. It has drive-up access and available carts. Your belongings are protected by high-tech security gates, well-lit driveways and 24-hour video surveillance. CubeSmart offers discounts for new customers, active-duty military personnel and referrals.
Address: 1314 N. Schmeer Road, Portland, OR 97217
Phone: (855) 581-5829
Hours: M - F: 9:30am - 6pm; Sat: 8:30am - 5pm; Sun: 11am - 3pm
Website: cubesmart.com/oregon-self-storage/portland-self-storage/3792.html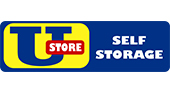 U-Store storage units are secure and climate-controlled. The company's security features include on-site managers, a fenced perimeter, lighting, electronic gate entries, video monitoring equipment, burglar alarm systems and sprinkler systems. U-Store offers insurance for stored items starting at $9 a month. Customers can pay by check, credit card or money order.
Address: 1130 NE 28th Ave., Portland, OR 97232
Phone: (503) 284-4323
Hours: M - F: 8:30am - 5pm
Website: ustorenw.com
You're signed up
We'll start sending you the news you need delivered straight to you. We value your privacy. Unsubscribe easily.