Best Weight Loss Programs




Written by

Edited by

Reviewed by
Healthy meal plans, personalized coaching and online support can make the weight loss journey easier. Our research team vetted 23 weight loss programs that are rated by more than 9,300 customers. Read our guide to choose the best weight loss program for you by comparing diet plans, customer experiences and cost.
Why trust ConsumerAffairs?
Our recommendations are based on what reviewers say.
4,314,567 reviews on ConsumerAffairs are verified.
We require contact information to ensure our reviewers are real.
We use intelligent software that helps us maintain the integrity of reviews.
Our moderators read all reviews to verify quality and helpfulness.
Compare Top Weight Loss Programs

Read 2,566 Reviews

Provides recipes, diet coaching and community support through a weight loss app for $70 a month. Free trial period. No food restrictions. Foods categorized by color to indicate nutrient levels. About 80% of users report success.

Get Started

Read 536 Reviews

Health-focused weight loss programs with fitness instruction starting at $39 for three months. Includes easy-to-follow meal plans, recipes, fitness guides and workout calendars. Claims to help lose up to 15 pounds in three weeks.

Shop Now

Call Center Open

(800) 870-0427

Read 17 Reviews

Delivers vegetarian, diabetic-friendly and keto meals for weight loss starting at $121.99 a week. Designed to help you lose 1 to 3 pounds weekly. Meal programs include diet analysis and coaching. Rotating five-week menu.

Chat with a ConsumerAffairs decision guide

Live agent

Read 141 Reviews

Offers protein shakes, powders and bars for weight loss and everyday nutrition. Vegan and dairy-based organic protein powders start at $2.99 per single-serving packet and $29.99 for a canister. Free shipping on orders over $75.

Chat with a ConsumerAffairs decision guide

Live agent

Read 147 Reviews

Offers meal delivery plans starting around $100 a week. Five-day, seven-day and customizable weight loss packages. Provides support and guidance from a dietician. Gluten-free, diabetic-friendly and heart-healthy products.

Chat with a ConsumerAffairs decision guide

Live agent

Read 472 Reviews

Weight loss program with one-year metabolic reset. Uses FDA-approved medication, one-on-one coaching and lifestyle changes. Guarantees 10% weight loss or money back. Costs $1,649, or $137 per month for 12 months with 0% interest.

Chat with a ConsumerAffairs decision guide

Live agent

Read 93 Reviews

Weight loss plan. Provides weekly one-on-one coaching and personalized nutrition plans. Members lose one to three pounds per week on average. Available throughout the U.S. Guarantees you lose 15% of weight or agreed-upon goal.

Chat with a ConsumerAffairs decision guide

Live agent

Read 113 Reviews

Offers smoothies and shakes intended to replace one to two meals a day. Costs about $75 a month. Keto, gluten-free and diabetic-friendly weight loss formulas available online and at national retailers.

Chat with a ConsumerAffairs decision guide

Live agent

Read 534 Reviews

Delivers prepackaged meals designed for weight loss. Average cost is $25 a day. Dieters typically lose 1 to 2 pounds per week. Provides support and inspiration from a dedicated personal consultant through an app.

Chat with a ConsumerAffairs decision guide

Live agent

Read 14 Reviews

Offers drink detoxes, cleanses and detox soups. Vegan, organic and gluten-free beverages. Prioritizes seven super greens. Available in 31 states on the East and West coasts. Two-week drink cleanse costs $166.50.

Chat with a ConsumerAffairs decision guide

Live agent
Types of diets to lose weight
What works for one dieter doesn't always work for another, which makes it tricky to find the right diet for you. For many people, the first step to finding the healthiest weight loss program is having an honest conversation with their health care provider. A doctor or nutritionist can help you decide if a low-carb and high-protein diet, low-fat and low-calorie diet, plant-based diet or meal replacement diet is the best personal weight loss program for you.
High-protein, low-carb diets
High-protein, low-carb diets replace starches and sugar with lean protein. Cutting carbs and sugar works because it tricks your body into burning fat for energy, which causes weight loss. Some of the most popular low-carb diet plans include Atkins, South Beach Diet, Dukan Diet, FODMAP diet, paleo and keto weight loss programs. Diet plan reviews typically indicate that carbohydrate-restricted diets can be very effective for short-term weight loss, but it can be difficult to sustain long-term results using them.
Low-carb, high-protein foods
Chicken
Salmon
Avocado
Eggs
Leafy green veggies
Nuts
Seeds
Peas
Green yogurt
Foods to avoid
Processed meats
Grains
Pasta
Legumes
Cereal
Corn
Potatoes
Bananas
Beer
Juice
Soda
What diet advocates think: Diet plans low in carbohydrates and high in protein are excellent for people who want to change their overall eating habits. Eating high-protein foods also protects against muscle loss and increases your metabolic rate, which in turn increases calories burned. According to a 2019 carbs withdrawal study published in Nutrition: X, side effects of a low-carb diet can include headaches, fatigue, nausea, lethargy and "brain fog."
Low-fat, low-calorie diets
Most low-fat, low-calorie dieters eat 800 to 1,200 calories per day and limit dietary fat to fewer than 50 grams. Some low-fat diet plans completely eliminate trans fats as well. Popular low-calorie and low-fat diet plans include Dietary Approaches to Stop Hypertension (DASH), Ornish, Health Management Resources (HMR), WW, Volumetrics and The Biggest Loser diets.
Low-fat, low-cal foods
Lean meats
Whole grains
Fruits
Fish
Mushrooms
Broccoli
Asparagus
Apples
Low-fat dairy
Eggs
Beans
Legumes
Oats
Foods to avoid
Oils
Butter
Mayonnaise
Fatty meats
Cheese
Chocolate
Packaged sweets
Fast food
White bread
Peanut butter
Flavored yogurt
Fruit juices
Alcohol
What diet advocates think: Some weight loss studies indicate that low-fat diets are less effective for rapid weight loss than low-carb diets. Ultra-low-calorie diet plans can leave you feeling uncomfortably hungry most of the time, plus "low-fat" snacks are often full of sugars and refined carbohydrates. Never attempt an extremely low-calorie diet without consulting your doctor — there are serious health risks if you eat fewer than 800 calories per day.
Plant-based diets
Plant-based diet programs for weight loss encourage vegetarian and vegan meal plans. Some of the healthiest weight loss plans are plant-based diets that include raw, organic and whole foods and avoid animal products. Diet plan reviews are favorable for the Pritikin diet, macrobiotic diet, Eco-Atkins diet and Engine 2 diet. Many weight loss programs, such as Diet-to-Go, Nutrisystem and WW, offer vegetarian-friendly meal delivery for weight loss as well.
Plant-based foods
Fresh fruit
Green veggies
Eggplant
Mushrooms
Whole grains
Uncooked grains
Beans
Nuts and nut butters
Seeds
Coconut oil
Legumes
Tofu, seitan and tempeh
Nondairy milk substitutes
Foods to avoid
Meats
Fish
Milk
Cheese
Alcohol
Prepackaged snacks
Processed foods
White bread
Baked goods
Starchy vegetables
Sugary drinks
Animal products
What diet advocates think: Plant-based diets require more effort and planning than many other options but are overall effective. Be aware, however, that it's easy to overload on carbs, which won't help with weight loss. Iron from plant-based foods is harder to absorb, so a vegan or vegetarian plan may not be a good option for dieters who are already at risk of anemia.
Cleanse diets
Cleanse diets, sometimes called detox diets, are short-term, restrictive weight loss plans. Some cleanse diets emphasize nutrient-rich foods, while others replace meals with liquids and herbal supplements. The all-natural weight loss program Whole30 is a cleanse diet that replaces all sugar, dairy, grains and alcohol with fruits, vegetables and lean protein. Juice cleanse diet programs for weight loss, such as the Master Cleanse (or Lemonade Diet), replace all meals with liquids and herbal supplements.
Cleanse diet foods and drinks
Organic vegetables
Unsweetened fruit juice
Herbal teas
Unrefined oils
Plant-based milks
Chia seeds
What to avoid
Processed foods
Sugar
Soy
Wheat
Gluten
Alcohol
Animal products
What diet advocates think: Cleanse diets can support fat loss in the short term. Still, no studies prove these diets work for weight management or even removing toxins from the body, according to the National Center for Complementary and Integrative Health. Take caution with cleanse diet programs and be aware that unpasteurized juices and detox supplements could be harmful to your health.
Meal replacement diets
Many of the easiest weight loss programs rely on meal replacements. Meal replacement diets work by replacing one or two meals each day with low-calorie, nutrient-rich shakes and bars. Many meal replacements are supplemented with vitamins and minerals to burn fat. Meal replacement diets like Nutrisystem, Medifast and Jenny Craig provide many options for replacement shakes and bars as well as prepackaged meals for weight loss.
Meal replacement foods
Plant-based protein
Lean meats
Frozen vegetables
Dried fruits
Oats
Seeds
Nuts
Supplemental minerals
What to avoid
Sugar
Artificial sweeteners
Corn syrup
Corn maltodextrin
Chemical preservatives
What diet advocates think: Meal replacements are a convenient weight loss tool for busy professionals who don't have time to plan out every healthy meal, and studies show they're effective for temporary weight loss. When comparing meal replacement labels, look for options with at least 10 grams of protein and 4 grams of fiber per serving. Avoid meal replacement options with more than 400 calories or more than 4 grams of added sugar or saturated fat.
Find the best weight loss programs for women
Dieting is difficult for everyone, but women can feel like the odds are stacked against them. New moms often struggle with weight after pregnancy, and the lack of sleep doesn't help. Busy professionals have limited time to spend on elaborate meal plans. Because metabolism slows with age, it's even harder for post-menopausal women to lose weight.
Most effective programs for losing weight are flexible because they were designed with busy, successful women in mind. An effective weight loss program for women maximizes your dieting efforts and keeps you on track toward your goal.
Many women have success with natural weight loss programs like WW, DASH, The Mayo Clinic Diet or low-fat, low-calorie diets like Nutrisystem and Jenny Craig. More restrictive diets, such as keto, get results but are difficult for some to maintain over time.
When making our top picks for weight loss programs, we weighed several factors: customer reviews and ratings, cost, meal plans, website versus mobile app and personal coaching options. We also looked at how each plan works and specific things to consider when picking a plan. Overall, we looked at 22 companies and selected this list of three weight loss programs for women.
Our pick for behavioral change
Noom
Company name
Contact

Logo
Summary
Highlights

Type: App (with in-app coaching)
Format: Monthly subscription
Cost: $60/month or $199/year


Read reviews
Why we like it: Unlike most food tracking apps, Noom focuses primarily on changing one's behavior when it comes to weight loss. Noom not only tracks food for calories but also uses a color system that helps you to enjoy food in a balanced and moderated way. While no food group is off-limits, users are encouraged to eat green- and yellow-category foods primarily. The one differentiating factor with Noom is that it has an in-app coaching feature. Personalized coaching options are available, which helps with accountability when it comes to staying on track with almost any weight loss program.
How it works: With Noom, you take a quiz that helps to create the right plan for your needs. The quiz asks basic questions about weight, illness history and age. It takes about a minute to complete, and then you get a plan that shows you where to start and where you'll end to reach your weight loss goal. This includes a calorie goal as well as a personal coach who's available during business hours to answer questions.
Things to consider: Rather than focusing on a bunch of do's and don'ts when it comes to weight loss, Noom helps you to focus on making healthy choices on a daily basis. This is where both the color-coding system for food types and the cognitive behavioral therapy principles come into play to guide you in making good decisions. Building healthy eating habits can help you become more consistent and acquire a taste for healthier foods you might not normally choose on your own.
Our pick for portion control
Jenny Craig
Company name
Contact

Logo
Summary
Highlights

Type: In-person and online
Format: Subscription-based plan
Cost: Between $12.99 and $23.99/day


Read reviews
Why we like it: Jenny Craig is primarily a diet program that helps users lose weight and maintain a lifestyle that keeps that weight off. Available in three plan levels, it ships prepackaged meals directly to your doorstep. While most of these meals are low in calories, they're also processed foods, which some people might prefer to avoid. In any case, it does save time spent food planning, grocery shopping and meal prepping, especially when you know what's next in the meal plan, and it comes straight to you.
How it works: You can sign up for a paid plan either online on the Jenny Craig website or through a local Jenny Craig center in the United States, Canada or Puerto Rico. The Simple Meal Plan, at $12.99 per day, includes seven breakfasts and seven lunches. The Essential Meal Plan, at $20.78 per day, includes everything in the Simple Meal Plan plus seven dinners and free delivery. And if you need more, the Rapid Results Max Weight Loss Plan, at $23.39 per day, includes everything in the Essential Meal Plan plus seven Recharge bars, seven snacks and desserts and personal coaching. Once you're signed up, you can meet with a consultant to discuss your diet and goals.
Things to consider: One important thing to remember is that over time, once you've reached your weight loss goals, you'll be weaned off your plan and guided into cooking some of your own meals. Jenny Craig meals offer portion control and balanced meals to make sure you get a well-balanced diet.
Our pick for diabetics
Nutrisystem
Company name
Contact

Logo
Summary
Highlights

Type: Online and in some stores
Format: Subscription-based plan
Cost: Between $8.93 and $12.86/day


Read reviews
Why we like it: Nutrisystem has been around since the early 1970s and has evolved from solely a weight loss plan to programs that work for a wide range of consumers. Its meal plans include options for vegetarians and diabetics. Additionally, Nutrisystem offers a weight loss app called NuMi and some directives for exercise and counseling — and if you don't like counting calories, you won't have to worry about that. Using NuMi, you can log food from both inside Nutrisystem and outside the plan you select.
How it works: Nutrisystem has various programs, with different meals according to the plan you select. These meals are based on a subscription-based model and are delivered to your doorstep. The plans are designed to include the right amount of nutrients, lean protein, high fiber and no artificial sweeteners. The Basic Diabetes plan starts at $8.93 a day and includes 100 ready-to-go meal options. Over 150 meal items are included in the Uniquely Yours Diabetes plan for $10.71 a day. The third plan, the Uniquely Yours Ultimate Diabetes plan, at $12.86 a day, is recommended for those who prefer a solid structure in their week.
Things to consider: While the Nutrisystem plan for diabetics is not sugar-free, it does adhere to the Dietary Guidelines for Americans. However, the plan does provide the carbs needed for effective weight loss.
Find the best weight loss programs for men
The good news is that men tend to lose weight more quickly than women — their higher oxygen intake and testosterone levels allow for easier muscle gain and fat loss.
A low-carb, high-protein diet is a great way for men to lose weight quickly. Keto and paleo diets are popular, but sustainable results vary. Some of the best men's weight loss programs for long-term weight loss maintenance are also marketed to women. Diet-to-Go, WW, Nutrisystem, Medifast and Jenny Craig provide customizable meal plans with personal coaching that are effective for men and women.
Most experts don't advise programs for weight loss that eliminate carbohydrates and dietary fat. Instead, look for a good balance of lean protein, slow-burning carbs and healthy fats to find the most effective men's weight loss program.
Research shows that finding the best weight loss program for men isn't too different from finding one for women. A good weight loss diet for men and women who want long-term results is a balanced one. Balanced diet plans like the DASH, the Mediterranean and The Biggest Loser diets don't restrict any specific food but encourage dieters to make smart decisions that lead them to healthy weight loss.
Our pick for meal plan flexibility
Weight Watchers (WW)
Company name
Contact

Logo
Summary
Highlights

Type: Online and app-based
Format: Subscription-based plan
Cost: Between $3.22 and $13.85/week


Read reviews
Why we like it: While WW was first created for women, it has since evolved to include plans for men as well. The program is based on a similar foundation and focuses on the SmartPoints framework. Depending on specific factors such as age, men are allowed more points to use each day. The SmartPoints system assigns point values to food and is an easier way to track the nutrients you're getting or not getting. WW has four membership plans that range from an autonomous experience to a full personal coaching experience.
How it works: Users get started by taking a quiz to help determine the right plan to sign up for. A specific number of points per day is assigned based on weight loss goals. The points factor in calories, protein and sugar. There's almost no limit to foods on the WW diet; you can modify your portion sizes and even your subscribed plan online.
Things to consider: Food tracking can be time-consuming with any weight loss program or app. If you don't like diving into the details or keeping up with tedious projects, you could be discouraged by the process. Additionally, if you prefer a more structured program, you may want to consider going with the higher-tier subscription option — it includes a personal coach and a more customized plan.
Our pick for meal replacements
Medifast
Company name
Contact

Logo
Summary
Highlights

Type: Online
Format: Monthly plan
Cost: $38.87/quarter or $99/year


Read reviews
Why we like it: Medifast is a weight loss program that focuses on meal replacement. The meals are shipped to you directly and can be prepared without additional ingredients. Medifast also implements shakes and powders into their meal programs. Per the plan options, you can eat one meal of your choice outside the meal replacement program per day. The meals shipped to you replace most foods that you'd typically eat.
How it works: The goal with Medifast is to eat smaller meals more frequently. The Go! Plan, which is $341 with Medifast Advantage (an automatic meal delivery service), offers five Medifast meals and one "lean and green meal" each day. The Achieve plan, which is $323 with Medifast Advantage, includes four Medifast meals and two "lean and green meals" each day.
Things to consider: If you already exercise on a regular basis, the Medifast plan suggests you cut the intensity and duration of your exercise routine in half while you warm up to the plan and its associated calorie levels. Additionally, if you take a vitamin supplement each day, you won't need to take it as often, because the program provides 24 vitamins and minerals.
Our pick for low-carb, high-protein meals
South Beach Diet
Logo
Summary
Highlights

Type: Online
Format: Subscription-based plan
Cost: Between $10 and $12.14/day


Read reviews
Why we like it: The South Beach Diet (now part of the Nutrisystem family) offers a complete weight loss solution, with several plans and options to choose from. It focuses on high-protein and low-carb meal plans designed by a doctor that will help you to both burn fat and energize your metabolism. While the plans do include breakfasts, lunches and dinners delivered to your doorstep, you can also get select South Beach Diet foods from Amazon.com and Walmart.com.
How it works: The plans are Silver, Gold and Platinum. Each includes fully prepared meals, snacks, shakes and a variety of other menu choices. Additionally, there's a plan for diabetics starting at $10.50 per day. The reboot kit is a one-week kit designed especially for those who want to lose no more than seven pounds. The South Beach Diet app includes meal plans and tips about the reboot kit. Upon filling out a short quiz, you'll be directed to select the right plan for your lifestyle. Beyond that, after you reach your weight loss goals, plans are available to help you make the transition back to grocery shopping, cooking and eating on your own.
Things to consider: If you have diabetes or any condition that could restrict you from taking on a weight loss plan, it's best to consult your physician. With these plans, the meals come to you, but you can still add in your fresh fruits and vegetables and other DIY foods.
What is the best way to lose weight?
The most tried-and-true weight loss tactics are reducing calories and extending workouts.
Replace sugars and starches with lean proteins and vegetables
Switching to a high-protein diet boosts your metabolism and reduces food cravings, which helps you feel full throughout the day. Plus, calorie-counting is less important when you eat fewer carbs. To burn fat fast, opt for mostly healthy fats, lean proteins and slow-burning carbs.
Healthy fats: Plant-based oils (olive, soybean, vegetable and walnut oils), avocados, seeds, nuts and nut butters
Lean protein: Grilled white meat (lean pork, chicken and turkey breast), fish, eggs, tofu, Greek yogurt, low-fat cottage cheese, beans, protein shakes and meal replacement bars
Slow-burning carbohydrates: Apples, bananas, cauliflower, whole-grain pasta, whole-wheat couscous and eggplant
Drink eight to 10 glasses of water each day
Most drinks that aren't plain water are just empty calories. Consider cutting soda, juice and milk from your diet and stick to water. The benefits of drinking water for weight loss include less bloating, a lowered risk of dehydration and quenching your thirst (feeling thirsty often leads to mistaken hunger). Diet apps and programs for losing weight make it easier to track how much water you drink each day.
Make exercise part of your daily routine
Even regular 15-minute walks or jogs through your neighborhood help speed up weight loss. Try to find ways to exercise when you're not at the gym — take the stairs instead of the elevator or park far from the front door when out shopping. If you already exercise, you can add time to your routine or adjust it to include an extra day of training.
Get a full seven to eight hours of sleep each night
Sleep deprivation kills your will to exercise and drives you to eat quick pick-me-up foods that boost energy with fat-causing carbs and sugars. Try going to bed 15 minutes earlier every night until you're getting a full seven to eight hours of sleep.
Try intermittent fasting for weight loss
Occasional fasting forces your body to tap into fat storage. You can eat your regular diet most of the time and drastically reduce your intake part of the time. The 5:2 diet is a popular intermittent fasting diet that suggests eating regularly for five days of the week and eating fewer than 500 calories for two days of the week. The 16:8 diet is similar, but you choose an eight-hour window when you can eat healthy meals and snacks while fasting (and sleeping) the remaining 16 hours of the day.
Benefits of losing weight
If you're currently overweight or obese, losing 5% or more of your body weight comes with a variety of benefits. Healthy weight loss programs emphasize lifestyle changes that help you burn fat more easily, which in turn benefits your body, mind and bank account.
Even losing just 10 to 20 pounds benefits your physical and mental health. You'll live longer by maintaining a healthy weight, which reduces the risk of depression, anxiety and certain diseases. Dieters reap even more benefits when their weight loss program emphasizes healthy habits such as getting quality sleep and drinking more water.
Health benefits of losing weight
Weight loss is often linked to healthier skin and hair. Plus, you could sweat less. Additional physical benefits of losing weight include:
Reduced risk of heart disease, hypertension, stroke, Type 2 diabetes and some cancers
Reduced symptoms of osteoarthritis and sleep apnea
Improved mobility and fertility
Lower blood pressure
Less acid reflux
Less back and joint pain
Less severe allergies
Psychological benefits of weight loss
Being overweight can cloud the way you see yourself and the world. The benefits of weight loss and exercise include better self-esteem, more confidence and a better sex life. Losing weight can also benefit your taste buds — many successful dieters report foods taste better than they did before. Additional mental health and emotional benefits of losing weight include:
Increased vitality
Reduced stress
Reduced depressive symptoms
Improved body image and hormonal balance
Better memory
Financial benefits of weight loss
You can save money on future health care bills thanks to improved blood pressure, cholesterol and triglyceride levels. Most successful dieters also cook at home more often, which reduces the amount of money spent eating out. Financial benefits of weight loss include:
Lower medical bills
Lower transportation costs
Fewer prescription medications
Less eating out
How to choose a weight loss program
When choosing a weight loss program, think about times in the past you successfully completed a goal and what motivated you. As you compare weight loss plans, ask yourself if you want the flexibility of cooking your own meals or the convenience of a prepackaged meal delivery plan. The best weight loss programs provide motivation, long-term support and safe diet plans with foods you enjoy for a fair price.
To find the best weight loss plan for you, follow these steps:
Find diet plans that work. Find a program that requires you to follow a weight loss meal plan while keeping track of the foods you eat and how much you exercise. Avoid weight loss programs that seem too good to be true, because they probably are. According to the Federal Trade Commission, some red flags include promises to cut weight without exercise, guaranteed weight loss in a specific area of your body and claims that you can eat as much of whatever you want.
Consider dietary preferences or restrictions. Think about whether or not the foods on a given diet are things you generally enjoy. If you hate eating greens, you won't like a diet filled with salads — but if you have a sweet tooth, a diet that substitutes milkshakes in place of meals might be exactly your speed. Those with food allergies or sensitivities could find restrictive diet plans difficult or impossible to follow. Some of the best weight loss food plans ship vegan or diabetic-friendly options straight to your door, while others require you to shop for very particular ingredients.
Think about what will motivate you to lose weight. Every person has different motivations for success. Think about how you've met other important goals or quit bad habits in the past. Would you be more likely to succeed using social media, in-person meetings or expert counseling using text messaging, phone calls or email? Research shows that social support, whether in person or online, helps people lose weight. The best diet programs incorporate ongoing support to help keep weight off. Some plans emphasize quick upfront results, but maintaining fat loss is just as important as losing it. Pick a plan that provides the tools and strategies you need to stay lean for the long haul, such as WW, Nutrisystem or Jenny Craig.
Select a diet plan that's healthy for your budget. The costs of weight loss programs vary depending on whether or not food is included. Programs that regularly ship prepackaged meals for you to prepare at home can cost more than $1,000 per month. More affordable weight loss programs cost a little as $5 to $10 per month but require you to do your own grocery shopping. Find a program that delivers the results you want without straining your wallet.
Weight loss questions and answers
What is a weight loss program?

A weight loss program is a regimen for diet and exercise. The best diet program for weight loss helps you achieve healthy lifestyle changes and provides guidance on food and nutrition to support short- and long-term weight management.
How do weight loss programs work?

Weight loss programs offer guidance and support based on your personal dieting goals and nutritional needs. The most effective weight loss programs often require more homework but provide a better fit than one-size-fits-all plans.

Guidance on food and nutrition: Ask yourself if you want the bulk of your diet to be frozen meals and prepackaged snacks or if you prefer the flexibility of cooking meals and occasionally eating out. Diet plans sometimes rely on meal replacement shakes to provide healthy nutrition. Some weight loss programs, such as Medifast and Nutrisystem, deliver frozen entrees and prepackaged snacks for easy portion control. Others create personalized meal plans and provide recipes for dieters to cook themselves.
Exercise requirements: Dieters have the most weight loss success when a healthy meal plan is combined with an exercise routine. Some weight loss plans focus entirely on diet, but most safe weight loss programs incorporate exercise directives and lifestyle strategies that naturally speed up your metabolism, which helps you lose weight and keep it off.
Weight loss support: Many weight loss programs include community support. Regularly connecting with fellow dieters can help you stay motivated. Online and in-person workshops and forums are also a great way to find new dieting tips and learn about weight management tools.

Some weight loss programs rely on mobile applications for meal planning, counseling and support, while others provide in-person workshops. In-person group meetings are regularly scheduled at community centers or businesses. Participants can engage in group discussions, breakaway groups or one-on-one sessions with other members or program counselors to discuss realistic weight loss goals.
How can I lose 10 pounds in seven days?

If you already have a significant amount of weight to lose (50 pounds or more), you can lose up to 10 pounds in one week by following strict dietary guidelines and a cardio workout regimen. Drastic changes in your regular lifestyle, specifically aerobic exercise and a sharp decrease in calories, causes fast weight loss. The hard part is maintaining your weight loss.

The Centers for Disease Control and Prevention reports weight loss is best achieved slowly and steadily with a program that includes physical activity. Losing one to three pounds per week is a healthy weight loss goal for most people.
What foods help burn belly fat?

If you want to lose belly fat fast, eliminate all trans fats and alcohol from your diet and add bananas, yogurt, berries, oatmeal, green tea, almonds, apple cider vinegar and whole grains to your shopping list. Foods rich in potassium and probiotics stop the blood sugar spikes that tell your body to store fat around your midsection.
What is the cheapest diet program?

Vegetarian and low-calorie diet programs are usually, but not always, the cheapest. The cost of your diet program depends on the level of support and guidance offered and whether or not the program includes meals and snacks. For example, you can start WW for $3 per week, but you have to do your own grocery shopping. On the lower-cost end of programs that provide food, Nutrisystem provides meal delivery and support for around $10 per day. On the higher end, the Zone Diet costs about $50 per day for meal delivery.
What is the best online weight loss program?

Good online weight loss programs vary based on which features are most important to you. Some use apps to log meals, track exercise, access healthy meal plans and find dieting support. For more on online weight loss programs, read our picks for the best weight loss apps.
What diet pill really works?

Diet pills that work contain active ingredients intended to burn fat, decrease appetite and reduce fat absorption. Fast weight loss pills typically include caffeine, green tea extracts and medically proven weight loss supplements like pyruvate and glucomannan. Some of the best diet pills right now also contain garcinia cambogia.

Caffeine and green tea extract help increase metabolism, pyruvate may help decrease body fat and glucomannan is a natural dietary fiber that helps feed the good bacteria in your intestines. Garcinia cambogia contains hydroxycitric acid (HCA). Studies show HCA inhibits fat-producing enzymes in some animals, but evidence that garcinia cambogia is effective for weight loss remains inconclusive.

Side effects of prescription and over-the-counter diet pills can be severe, especially if you're sensitive to caffeine. The most common side effects of diet pills include digestive problems, diarrhea, blurred vision, headache, nausea, insomnia, anxiety and irritability.
How can a beginner start losing weight?

Weight loss plans for beginners combine a low-calorie or low-carb diet with daily exercise.
Are meal replacement shakes good for weight loss?

As with many foods, there are healthy meal replacement shakes for weight loss and others that make promises they don't fulfill. Some meal replacement shakes that promise "pure protein" have the same nutritional value as a milkshake, so it's important to research options before purchasing.

Rather than counting calories, check the actual ingredients to see if the formula includes real food and enough fiber. Skip meal replacement shakes for weight loss that include artificial sweeteners and preservatives. For more about meal replacement diets, read about our top picks for the best meal replacement shakes.

Keep in mind that the best times for meal replacement shakes for weight loss are hurried mornings when you'd otherwise skip breakfast and when you need a quick meal before exercising.
How long does it take to lose weight?

Most people can expect about two to three pounds of healthy weight loss a week through dieting and regular exercise. On average, a dieter needs to lose eight or nine pounds before other people begin to notice results, which takes closer to a month.
What is a fad diet?

A fad diet is one that gains rapid popularity for a time and then falls out of fashion. Most fad diets are food-specific or revolve around a gimmick. For example, the cabbage soup diet requires you to eat only cabbage soup for each meal for a week. The paleo diet, which limits what you can eat to what was available during the Paleolithic period, is also considered a fad diet. More recently, diet advocates have also classified the alkaline diet, which is based on the hypothesis that the acidity of foods affects your body's pH balance and that a higher pH leads to weight loss, as a fad diet.
Thanks for subscribing.
You have successfully subscribed to our newsletter! Enjoy reading our tips and recommendations.
Weight loss program reviews

Portioned meals and snacks delivered every four weeks starting at $9.40 a day. Plans are tailored for men or women and include vegetarian-friendly and diabetes-safe options. Phone and online support is available.
Read 4176 Reviews

Two programs feature home-delivered, 30-day, easy-prep, prepackaged food kits. No refrigeration or freezing. Prices start at $299. Supplements optional. Food journal, guides, blender bottle included.
Read 322 Reviews

Diet meal delivery service sends high-protein, low-carb, flash-frozen meals to your door monthly, starting at $12 a day. Choice of three plans. For small freezers, delivery available every two weeks.
Read 127 Reviews

High-calorie meals are swapped for protein shakes while metabolism-boosting tea, vitamins and supplements are introduced to your diet. Three programs are available ranging from $119.05 to $229.30.
Read 241 Reviews

Two meals a day are replaced with protein and fiber-rich shakes, bars or cookies and combined with post-meal, low-calorie snacks. One week of shake mix starts around $7. Supplements also available.
Read 113 Reviews

Food and activity is digitally tracked starting at $4.22 a week with access to online recipes, a members-only community and 24/7 expert chat. In-person workshops and personal coaching is optional.
Read 2727 Reviews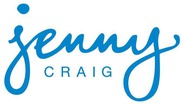 Members meet in-person with a consultant or receive one-on-one support via phone or video chat while portioned meals and snacks are home delivered for about $20 a day, plus the cost of enrollment.
Read 534 Reviews

Fitness, nutrition and support are combined in a comprehensive weight loss program featuring workouts, meal plans and coaching. Stream or buy classes on DVDs, along with supplements, gear and apparel.
Stream exercise content: Beachbody On Demand provides unlimited access anytime, anywhere to continually updated workout shows and nutritional content for all fitness levels. A 12-month plan is $99.
Purchase gear online: Bands, balls, weights and all gear used in Beachbody workout shows is available for purchase online.
Support community: A free personal coach supplies motivation and encouragement to keep you accountable and connects you with other members doing similar Beachbody programs.
Meal planning: Boost your results with nutrition that complements your program. Workouts include easy-to-follow compatible meal plans with hundreds of recipes.
Live workouts: Find the same classes you're doing at home at local gyms, taught by trained Beachbody Live instructors.
Bundle your health and fitness journey: Pair a Beachbody On Demand subscription with a selected workout program and matching nutritional supplements and gear.
Read 536 Reviews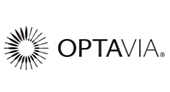 Weight loss programs start at $400 per month and include prepackaged meals delivered to your home. A cross-disciplinary Scientific Advisory Board guides the selection of available weight loss programs.
Food delivery:: Optavia's weight loss programs include delivery of prepackaged Optavia Fuelings to your home.
Optavia Fuelings: Optavia Fuelings contain vitamins, minerals, protein and probiotics to encourage weight loss or maintain a healthy weight.
Nutrition coaching: Optavia's coaches guide dieters through their weight loss journeys and encourage sustainable, healthy habits.
Community support: Programs include weekly community support calls.
Weight loss results: Dieters can expect to lose about 1 pound per week for 12 weeks.

Herbal supplements are used in conjunction with food and activity plans. Adult kits are $89.85 for ages 13 and up. Youth kits for ages 7–13 are $59.85 and contain chewable tablets. Refills available.
Read 130 Reviews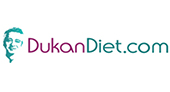 Weight loss programs starting at $29.99 per month. Programs include personalized instructions for dieting.
Four-phase weight loss plan: Dukan dieters complete programs in four phases: attack, cruise, consolidation and stabilization.
Personalized coaching: Get access to coaches, nutritionists and unlimited motivational support through live chats.
True Weight concept: Dieters calculate their "true weight" based on gender, age, bone structure, highest weight, desired weight and additional factors.
Eat real food: The Dunkan Diet doesn't require you to eat frozen meals or prepackaged snacks.
Weight loss results: Most Dukan dieters can expect to lose 4 to 7 pounds first 10 days.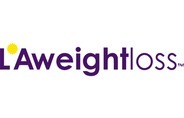 Program combines pre-portioned breakfast meals with snack bars and your own modified diet. Monthly plans start at $307.40 and include a juice cleanse. Meal replacement shakes and supplements optional.
Read 269 Reviews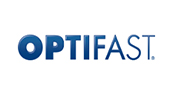 Medically supervised weight loss programs start at around $150 per week. Meal replacement shakes, bars and soups are very low in calories to encourage ketosis. 
Weight loss phases: Optifast weight loss programs have three phases: active weight loss, transition and maintenance.
Weight loss supplements: Optifast chewable vitamins and minerals are designed to encourage weight loss.
Food delivery: Prepackaged foods are delivered to your home.
Online support: Dieters have access to weight loss support tools, personalized plans, meal trackers and exercise trackers.
Compatible with surgery: Special programs are designed to help patients lose weight before bariatric surgery.
Weight loss results: Most patients lose an average of 30 pounds in 26 weeks.
Compare Top Weight Loss Programs

Read 4,176 Reviews

Meal programs for weight loss starting at $10.18 to $13.93 a day. Clients report losing 13 to 15 pounds in the first month, then 1 to 2 pounds a week. Includes an app. Soft canning process keeps meals fresh without freezing.

Chat with a ConsumerAffairs decision guide

Live agent

Read 2,727 Reviews

Personal weight loss programs starting around $3 a week. Provides in-person and online coaching for Premium members. Access recipes and track your progress with a points system. Lose 1 to 2 pounds a week. Free seven-day trial.

Chat with a ConsumerAffairs decision guide

Live agent

Read 241 Reviews

Weight management programs starting around $120. Plans include meal replacement shakes, herbal tea concentrates and other supplements to support weight loss. Multilevel marketing company available through independent dealers.

Chat with a ConsumerAffairs decision guide

Live agent

Read 130 Reviews

Offers a 30-day supply of herbal diet pills starting at $89.95. Designed to supplement prescribed diet and exercise plans. No strict diet requirements. Meant to provide long-lasting metabolic changes in your body.

Chat with a ConsumerAffairs decision guide

Live agent

Read Reviews

Uses AI technology to provide a customized fitness training plan with its premium version of the app. Helps users lose weight, build muscle or improve general fitness. Offers nutrition guidance to premium users.

Chat with a ConsumerAffairs decision guide

Live agent
Read 322 Reviews

Offers three diet programs from $323 to $460 a month. Designed to help you lose 2 to 5 pounds a week. Plans come with protein-packed meals and snacks with optional smoothies, shakes and bars. One-on-one diet counseling.

Chat with a ConsumerAffairs decision guide

Live agent
Read 269 Reviews

Three weight loss packages. Plans include breakfast meals, meal replacements, specifically portioned snack bars and dietary supplements. Packages run $307.40 to $438.25 per month, with 40% to 50% discounts for automatic shipments.

Chat with a ConsumerAffairs decision guide

Live agent
Read 127 Reviews

Delivers microwaveable meals designed for weight loss starting around $19 a day. Weight reduction program includes guidance from diet coaches and community support groups. Clients usually lose 2 to 4 pounds a week.

Chat with a ConsumerAffairs decision guide

Live agent
Read Reviews

Morning meal replacement drink made from unsalted, grass-fed butter, coffee and MCT oil. Advertises benefits that include increased energy and improved focus. Starter kits cost around $55. Keto-friendly.

Shop Now
Read Reviews

Health-focused weight loss programs. $5 a week. Offers free seven-day trial period. Designed to help you lose 6 to 10 pounds in the first two weeks, then 1 to 2 pounds each week after. Includes a diet app.

Chat with a ConsumerAffairs decision guide

Live agent
Read Reviews

Offers several audio-guided workouts through a fitness app. Subscriptions start at $14.99 per month and $99.99 per year. A variety of programs for weight loss, running, strength training, cross-training and more.

Chat with a ConsumerAffairs decision guide

Live agent
Read Reviews

Promotes weight loss with low-carb, high-protein meals. Provides support from coaches. Weekly plans include five meals and cost about $9 to $15 a day. Diet allows for cooking at home or eating out. Multiple plans.

Chat with a ConsumerAffairs decision guide

Live agent
Read Author Review

Meal plan deliveries starting around $400 a month. Clients typically lose about 12 pounds in 12 weeks. Weight loss programs include a diet plan, nutritional coaching and weekly community support calls.

Chat with a ConsumerAffairs decision guide

Live agent
Read Author Review

Weight loss plans and coaching for $29.99 a month. Includes access to nutritionists and motivational support. Promotes a high-protein, low-carb diet. Clients typically lose 4 to 7 pounds in the first 10 days.

Chat with a ConsumerAffairs decision guide

Live agent
Read Author Review

Medically supervised weight loss programs starting around $20 a day. Lose up to 30 pounds in 26 weeks with shakes, bars, soups and supplements. Offers low-calorie products to encourage ketosis. Free weight loss consultations.

Chat with a ConsumerAffairs decision guide

Live agent
Disclaimer
Information in this guide is general in nature and is intended for informational purposes only; it is not legal, health, investment or tax advice. ConsumerAffairs.com makes no representation as to the accuracy of the information provided and assumes no liability for any damages or loss arising from its use.
Comparing
×
You're signed up
We'll start sending you the news you need delivered straight to you. We value your privacy. Unsubscribe easily.