Jenny Craig is a weight loss and wellness company that provides personalized support to help members lose weight and keep it off. The program provides custom, one-on-one encouragement and guidance from a highly trained consultant every week. Jenny Craig also provides convenient, nutritionally balanced menus with more than 100 delicious, ready-to-eat menu items crafted by the company's chefs. Jenny Craig has been successfully helping people achieve and maintain their weight loss goals for over 30 years with its scientifically proven program.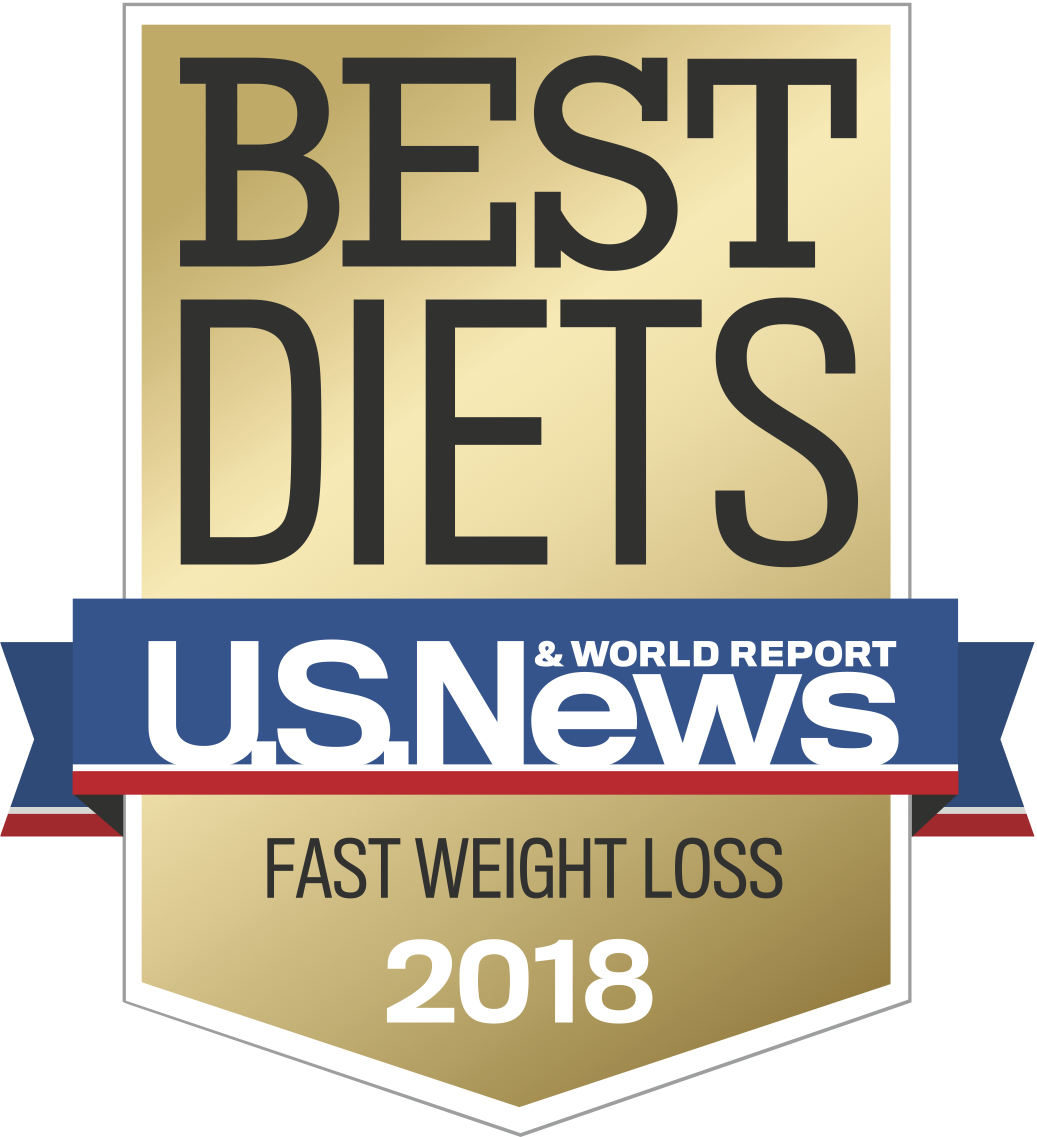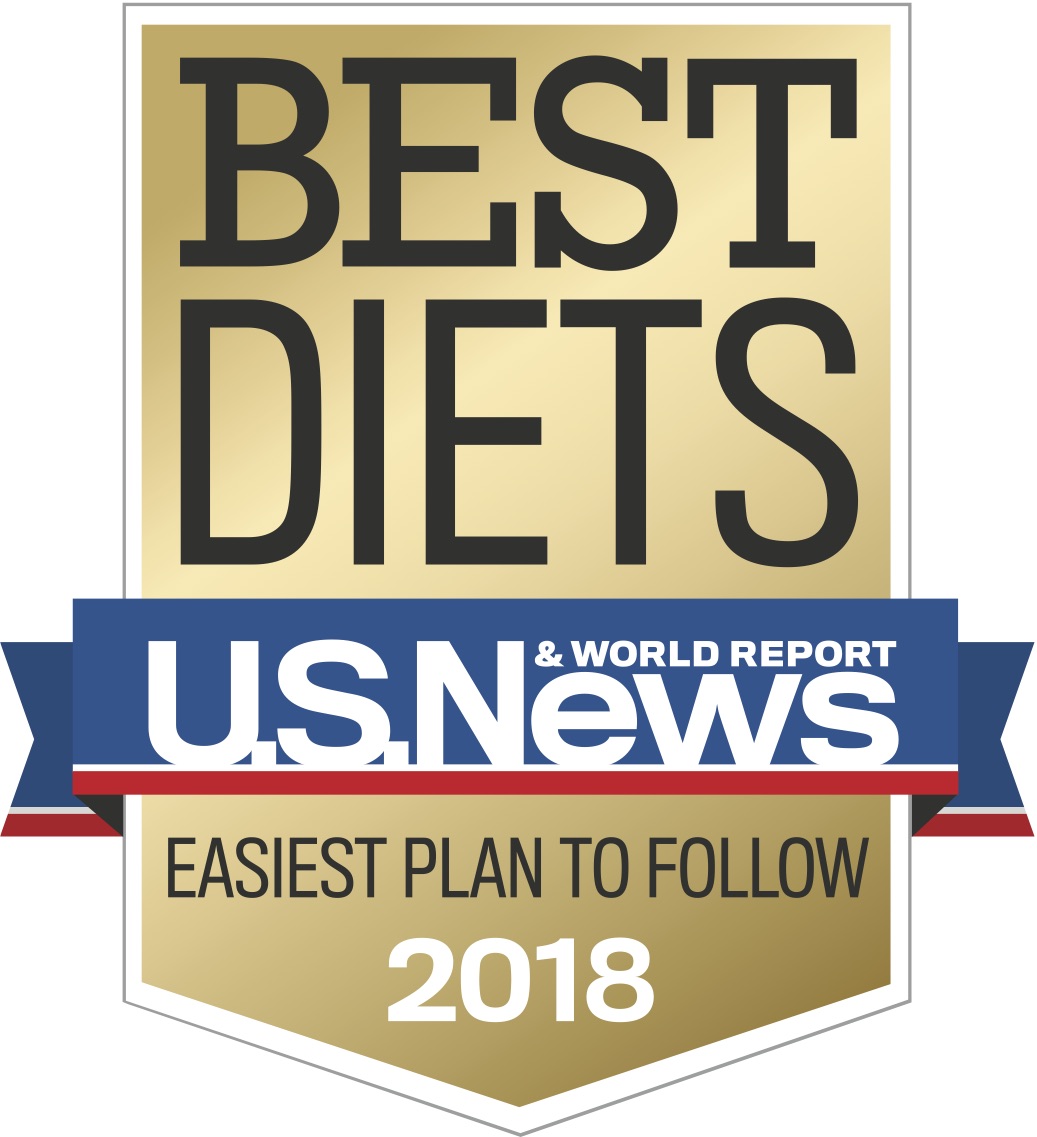 View More
View More
BOTTOM LINE
Jenny Craig's delicious, prepackaged food eliminates portion control guesswork. The cost may be high for some dieters, but the program has a proven track record of results.
PROS
Science-based
Tasty food
One-on-one motivational support
CONS
No gluten-free options
High cost
​
Linda of San Clemente, CA
Verified Reviewer Verified Buyer
I really like the convenience of having the Jenny Craig menu and that I can have my meals all planned out for me. All of the meals, basically, is really good. ... I've lost over 25 pounds in a year and I've lost lots of inches.
Read full review

Lori of Bluffton, SC
Verified Reviewer
I thought this was so easy and the food is delicious. I didn't give 5 stars only because I would like to see more choices and less expensive but overall I will do it again…
Read full review
What is Jenny Craig?
Jenny Craig has weight loss and weight management programs that promote healthy relationships with food, active lifestyles and a balanced approach to living. The Jenny Craig diet combines one-on-one personalized support with structured meal planning to achieve users' weight loss goals. This comprehensive approach to dieting focuses on three cornerstones: food, body and mind.
The average Jenny Craig food cost is around $25 a day for three meals, two snacks and a dessert. Jenny Craig delivers meals to your door, but members can also pick up their orders at an official Jenny Craig weight loss center. While there, dieters can meet in person with a dedicated consultant to discuss their personalized meal plan and individual weight loss goals. Counselors are available by phone, video chat and text. The Jenny Craig app adds another layer of encouragement by tracking your progress and connecting you to your consultant, even when you're on the go.
How does Jenny Craig work?
Jenny Craig members follow an individualized menu plan and meet weekly with a private counselor. All plans require you to eat six times each day. Members on the Jenny Craig Rapid Results plan do this during a 12-hour nourishment period. Menu options include spaghetti and meatballs, chocolate lava cake, pizza, cookies and pancakes.
The program boasts a 35-year history and countless success stories. A study published in Journal of the American Medical Association found that dieters using the Jenny Craig program lost three times more than those dieting on their own and had an average weight loss of 10% of their starting body weight after one year.
Jenny Craig FAQ
How much does Jenny Craig cost?

Each full day of ready-to-go Jenny Craig food costs about $25 (plus shipping), which averages about $170 a week. This price includes breakfast, lunch, dinner and two snacks. Depending on the plan you choose, your location and the time of year, a month's worth of food can cost between $500 and $800.

Where can you buy Jenny Craig food?

Jenny Craig's prepackaged menu items are available for purchase by phone or from its website. You can have your food delivered to your door, or you can pick it up at your nearest local Jenny Craig weight loss center. Snack packs, busy morning bundles and on-the-go lunches are also available through Amazon's official Jenny Craig store.

What kind of food does Jenny Craig have?

Jenny Craig has balanced, nutritionist-developed meals that it prepares fresh before freezing. More than 100 breakfast, lunch and dinner items are available in addition to snacks, desserts, bars and shakes. Personalized menu options include low-carb and diabetic-friendly low-sugar plans as well as options it specially formulates for women or men.

Does Jenny Craig have a vegetarian plan?

Yes, Jenny Craig offers a complete vegetarian plan that includes a variety of healthy meatless meals. Consultants also provide individualized support to vegetarian members and help tailor menus to suit their specific needs.

How much exercise does the Jenny Craig diet require?

The Jenny Craig diet does not require exercise, but it does encourage it for the best results. Consultants can personalize a physical activity plan to fit your daily routine, and you can choose whichever exercises you prefer.

How easy is it to follow the Jenny Craig weight loss program?

The Jenny Craig weight loss program is relatively easy to follow, according to reviews. Getting personalized planning and one-on-one support from your consultant creates accountability and motivation that makes it possible to stick with the plan and reach your weight loss goals. Plus, the program's prepackaged meals eliminate meal prep and make it easy to eat six times a day.

How much weight can you lose on Jenny Craig in two weeks?

On average, Jenny Craig members following the program lose about 1 to 2 pounds per week. Those following the Rapid Results plan often lose more.

Is Jenny Craig healthy?

Yes, the program's nutritionally balanced menus come from registered dietitians, nutritionists and food technologists and follow established nutritional guidelines. Jenny Craig doesn't use any artificial flavors. Dietary intake ranges from 1,200 to 2,300 calories per day, depending on each client's specific weight, fitness habits and motivation level.
Does Jenny Craig work?
Yes, Jenny Craig works. It is ideal for dieters who don't have time to cook and are motivated by one-on-one coaching. Research shows the program's individualized support and structured meal planning helps members lose weight and keep it off. Plus, the wide variety of available meals means almost anyone can find a plan that suits their needs.
A link has directed you to this review. Its location on this page may change next time you visit.
This review is featured by Jenny Craig

Ruby of Southfield, MI Verified Reviewer
Original review: May 31, 2018
This is my first time doing Jenny Craig and I love it. 6 weeks and I'm down almost 25 pounds. I love the food and the counselors are nice, down to earth women. I couldn't lose weight to save my life. After a few weeks I would usually come off and gorge. I don't feel deprived at all. I really love the food and daily desserts.
Jenny Craig response
Hi Ruby,
Congrats on your success! We're happy to hear you have had a great experience. We are always here to help and support you every step of your journey.
Thank you again and have a great day!
Jenny Craig Service Operations Manager
53 people found this review helpful
This review is featured by Jenny Craig

Natalie of Sechelt, BC Verified Reviewer
Original review: Feb. 21, 2018
I'm in week 3 and down 10 lbs, 27 to go!! Food is good and counselor stays in touch, friendly and knowledgeable! Food orders come within 6 days! I need structure, plans and I need my food to measured out as to not overeat. The food is so easy to pack for the day which makes it so easy to just take with you wherever you go. I am never hungry. I do not crave sweets (and I'm a sugar addict). I find drinking my water is so easy! I feel better, I sleep better, more energy. I have done Nutrisystem and the food was horrible. Lasted 4 days. Couldn't do it! I give Jenny 2 up.
122 people found this review helpful
Page 1 Reviews 1 - 10
Kenya of Avenel, NJ Verified Reviewer Verified Buyer
Original review: Oct. 3, 2019
I was on Weight Watchers at one point, I lost a lot of weight. When I was losing the weight for Weight Watchers, I had got laid off from my job, and I had time to cook. But I got frustrated on trying to figure out what I was gonna cook, and what was in it. I was reading this and I was looking at the points, and it was just too much. I work now for the Turnpike, and I'm very busy in the winter, and I need to already have something done, something I can pop in the microwave. Sometimes, I have to spend a night at my job. I plow the snow for the Turnpike, and we have to be here for days at a time. And Weight Watchers was not gonna work for that because I don't have time to cook.
I was curious with Jenny Craig and wanted to see how the plan worked. I Googled it and made an appointment. My very first reaction a little intimidated because when I came into the office, I didn't feel welcome. I started to turn around and go to another site because from what I saw it was only two people that was working. One was in the back with a client, and there was another person that was there in the front but they never even acknowledged me. I used to work in retail. And if I'm busy, I would acknowledge the person that's standing next to them. You look up, you see the person, you put your head back down like the person's not even standing there is rude. It's very rude. But I sat there contemplating if I should stay or leave. I know I needed to do this to lose weight and Jenny Craig is the closest to my house. So I decided to stay and give it a chance.
The person that I'm working with is Stephanie. She's been very good and very patient with me. My weight sometimes goes up and down, and she's always been encouraging. I get a little discouraged if I go up a little, and she'd talk to me and encourage me. She would tell me maybe it was something that I'm not doing, or I'm not getting enough water. She takes that time to tell me that and try to keep me on track. And it makes me feel comfortable. But I had a problem with Lynn, the manager at the Edison office. I had to even call the headquarters because it was some issues with her, and I told them about it. I don't know if it was ever addressed. I didn't follow up on it.
Whenever I have to see Lynn, we'd talk about whatever's going on with me, and that's it. I just wanna get my good and go. One time I was there and I had a 9 o'clock appointment, but I didn't get out of there until 12:00. But there was no one there but me and another guy. Lynn was there this particular time. She kept lying to me. I had paid extra money so that I won't have to pay the full price, so I can get the 10%. And I asked her why was it so much? I never paid that much money before. She kept trying to blame it on the computer. I asked her what was going on and why was it taking me three hours to leave? I never had this problem and I never been there that long just to pick up.
When it came time for me to pay for my food, Lynn said it was 170. I told her that I was not paying $170 since I've been paying 150 or 160 at the most. She couldn't remember if I had the 10%. I told her that she was the one that offered it to me. I paid the additional money so that I can keep the 10%, but now she was not gonna give it to me? She then put in my 10%. Majority of the time that I go into that office, and she's there and she has to help me, I get a little crazy as far as in my head.
I hate when Stephanie is not there. For the next two Saturdays she won't be there. So I have to deal with Lynn. There was another time I came in and Stephanie wasn't there, and I spoke to Lynn. I have a system that I keep for myself. I remember things by the way I keep it in line. Lynn saw that I had numbered, and put the dates on top of the menu. But I don't put them all the way across. I looked at Lynn, and then she takes and numbers the whole thing across the board. I asked her why would she do that? Just because she saw that all the numbers were on top, all the dates were on top of each day, didn't mean for her to do it for me. I don't want her to do it. I was so frustrated because I like to do it myself. I number it as I go. That way, I know I didn't have that day because there's not a date on it.
I keep my menu inside of a calendar, and I mark off each day that I collect all my food in the morning because I take enough with me to last me through lunch and snacks. And then when I go home, I have my dinner. And the way I do it in the morning, I put each calendar day, and I mark off the day on the calendar. I've been doing it since January, since I started the program. But Lynn messed me up a little bit that week.
I was put on a 1,500 count and the only thing Lynn did that was a good thing for me was putting me on the 1,200 count. So, that meant it took away a yogurt and a fruit from me. She told me that I could just have a fruit if I get hungry. I was eating a whole piece of fruit in the morning. My breakfast was a shake or either a yogurt. And then I have another piece of fruit. It was actually a little too much for me, and I wasn't realizing. I noticed when I was on the 1,500, I was moving my weight more. But I wasn't losing like I am now on the 1,200. The 1,200 gets me a little hungry, but if I get hungry, I can always go back in and grab the other half of the fruit that I had from the morning after I have my lunch.
I've lost about 32 pounds since January. I was 225, and I'm 193 now. And I really love the food. I don't like everything. The peanut butter cookies and the lemon cookies are like wood. I can't stomach them. But I like the fact that I can change at least three things on the menu. So, I scan the whole menu to make sure that I like everything. I'm getting used to the cinnamon rolls, they're good. I try my best to keep up with going to Jenny Craig because it works for me. I already know what I'm gonna eat every day. I don't have to stress about what I'm gonna eat, when I'm gonna eat, or I gotta cook this, I gotta cook that. I love the way that it's so convenient. I will recommend Jenny Craig.
Read full review
Jenny Craig response
Hi Kenya,
Thank you for your review. With Jenny Craig, we plan and prepare everything for you! You will never have to worry about counting points or cooking your meals after a long day of work. Your Consultant will also work with you to keep you on track to get to your goal! We hope to continue supporting you on your journey.
Thank you again and have a great day,
Jenny Craig Service Operations Manager
9 people found this review helpful
Thank you, you have successfully subscribed to our newsletter! Enjoy reading our tips and recommendations.
We value your privacy. Unsubscribe easily.
Diana of Hamilton, ON Verified Reviewer Verified Buyer
Original review: July 26, 2019
I've seen Jenny Craig on TV quite a bit. I've seen some of it in magazines as well. I tried losing weight on my own. And I lost my husband just four years ago, and then my son moved out last year. So, I was at a crossroads. I've tried it on my own. I was at the Wharton Clinics with a doctor. I had various things, but it's just not enough discipline for me. So, it was like I needed to make a change. Last year when I knew my son was moving on out, I thought, now is a good time.
I kinda hit a wall where they do they say that with grief, that can happen. So, I thought to myself, this way, if I have a list of what I need to eat, I don't need to figure out anything as far calories and carbohydrates. Eat this on this day, in this order, and I'd be good. I went online, looked up a bunch of information and read some of the people that have been successful at Jenny Craig. And then, I went over for a consultation, and then I decided to join for the two-year, and that was on October. So, I lost 20 pounds. I have put a couple of pounds back on the last time.
I'm an office administrator at a school, so I'm off for the summer. So, I'm not as disciplined as I'd like to be in the summer. I've been out, and not so much of the exercise components enough, but I needed to get into that too. But it doesn't matter how much exercise if I'm not eating right. And my dog's older so it doesn't walk as much either. So, down the road, as horrible as it sounds, I was talking just last week to one of the girls over there and was saying, "I'm planning on getting, once he passes." And every time I think I'm getting ready for it, 'cause he has thyroid issues, he surprises me and he's still kicking, and he makes it forever. I can't wait, but at the same time, I'm hoping to get a couple of dogs who will also put me back into that huff mode that I've been in before, where I used to walk quite a bit. And that's a good way to keep your weight off as well.
So, I have found the last couple of years, just the combination after my husband passing, and then me working, and then some of it was grief, but then the other part of it is just being lazy or the dog's not going outside, I'm not going out. And then, I'm okay during the day, especially at school. But once I get into the night time and I'm sitting in front of the TV, I'm not hungry, but I'm eating.
From the very beginning, I started snacking, but I'm getting stuff. So, it's not in the house, and I don't have teeth. So, I'm getting the sugar-free Jellos, I'm having little tomatoes and the dill pickle cucumbers that are out now, and those types of things that if I do have the munchies after my last snack, say 9 o'clock, then I can sit and have something that even if I'm eating it, it's like 25 calories. It's better than a box of crackers or a bag of chips. I'm also babysitting two days in the summer. So, a couple of times, I've been to the Dairy Queen with them and having ice cream. So, I have to watch that, and I realized it, but it's nice to know, weighing yourself all the time, why that's happening.
I had even mentioned to one of the girls the coffee part. I love coffee and I like the flavored coffee. I used to take it black, but she had also said to me, "For every coffee you drink, you almost need an extra water." So, that was an interesting part. And then, I tried to have that earlier if I'm doing that same as to my Advil that I was taking a few times. I have allergies in the summer. And the reactant doesn't bother me as much, but if I take an Advil, it's because of inflammation, that can also bother me and retain the weight. And it's been interesting watching that as I'm keeping track of that on the sheet all the time when that happens. And so, some of that is just me getting to know my body. And it's interesting to know when I've gone up, I'm thinking, "I ate everything I'm supposed to eat, why am I still up a pound or half a pound from last weekend and I haven't lost anything? Oh, I've had three Advils this week." So, that's been a huge learning curve for me.
So, it's good now. I'm getting better. I was in a bit of a low. I'm hoping to jumpstart again. I was getting better the last week. I also had a colonoscopy book and I had a dental service. So, when I'm off work, I get a lot of stuff done, so I don't take time off during the year. It settles through me too. The colonoscopy was great. I lost five pounds overnight with all the cleanout which was wonderful, not the way I'd wanna do it. But then the next few days, as far as weighing up, even though I followed the program, I put it back on. I was surprised at that, and they said, "That could just be the water weight. It could be just your body getting back into it. It could be a variety of reasons."
The meals are very good. I know that some of them like a lot of the Mexican stuff. I have foods that I didn't realize I could switch them out. We were talking about that about a couple of months ago. And they said, "Up to maybe two substitutions, not many more 'cause then you're fussing with the program," which I understand. But I'm not like an enchilada person and the spicier meals.
The other ones, I really enjoy. And for work, it's great because the principal normally releases me for half an hour. I've been into the coleslaw lately that I really like, and I'm finding it very filling. And it doesn't get as soggy as salad. So, I've been eating it with either balsamic or I've even gone with just oil and vinegar. I love the other salads as well, but for work, I find the coleslaw travels better and it stays fresh. I've enjoyed it. The desserts are excellent too. I said to the girl when I was first losing my weight that I'm so gung ho at the very beginning. And into after Christmas eve and into March, I did say to her, one of the reasons they are so successful is because they cover the salt and the sweet part of you, as far as their snacks go. Last time, I'm eating a cupcake. I can either get the tortilla chip. And I'm the person that I do like the sweet, but I also crave the salt. So, it's nice.
I've had bad days for some reason, something's got to me and I've been stress eating and I know I'm doing it, but I can't stop. I'm just like, "Okay, it's one day, it's done. Tomorrow, here's our day and just start with the menu." And I know that I can bring myself back which in the past, you might go two or three days before you really start eating healthy again 'cause it feels this is on you to do it.
I find the meals great even in the morning. Like I take the dog out in the morning. A lot of times I'll get up, and I will eat my entree while I'm in the front of the dog doing his business. And then, I will take myself a yogurt and or a banana to work, to have, when I get to work, some fruit or some cherries. And I'll have that with my morning coffee before I have my barm in the morning. So, I space it out, so that I don't feel like I've eaten a whole bunch when I've gotten to work at 9:00 and I'm starving. And then, the school I'm at does not have a cafeteria. There's nothing really close by within walking distance. So, what I bring is all I have, which is great 'cause I'm very disciplined with that.
And then I've learned the tricks of the trade through the day of what I can and can't have and what I like better. Like in the afternoon, I love the dark sweet pitted cherries that you buy frozen. They're so good. And they're 90 calories with 3 grams of fiber. And she said like it's 12 that's on the sheet to have. I like them because they give me the sweetness, and sometimes, I'll eat them even semi-frozen, so I slow down a little bit especially in the summer, but it's just enough for me for sweetness in the afternoon.
For me, Jenny Craig was just at the right time. It was a choice I made for me. It was an adjustment at first. When my husband was alive, I was the one who did all the shopping, I did all the cooking. So, that took, number one, a huge amount of my time which I never realized 'till I started Jenny Craig. And even the grocery shopping now. I don't spend hours in the grocery store buying stuff I don't need. I have a list. I buy my skimmed milk that I want. I would buy my vegetables. I buy rye bread once in a while. But other than that, that's all I buy. And my frozen fruit. And that part of it is great instead of up and down the aisles and buying whatever is on sale even though I don't need it, and then you have it there to eat. So, for that part, it's been great.
I'm quite satisfied with Jenny Craig, and part of the reason I regressed the last of the while is, I know, partly me. So, I know I'm doing it. I'm more weary of it the last few days, and we've been talking about if from my visits because I was up half a pound, and I lost a couple of pounds and I'm a pound, and I've lost a pound, but I like to continue back on just losing. So, I know that's coming. I just have to adhere to the plan and then, I might exercise once I get there.
Read full review
Jenny Craig response
Hello Diana,
Congrats on your success! We are glad you decided to take that first step in getting healthy and gave the program a try! You are absolutely right, with Jenny Craig we do all the planning for you. No counting calories or points, and you enjoy 6 delicious meals a day. We hope you are doing well with your health goals.
Thank you again and have a great day,
Jenny Craig Service Operations Manager
5 people found this review helpful
Tamara of Green River, WY Verified Reviewer Verified Buyer
Original review: June 9, 2019
I had done Jenny Craig once but I wasn't as committed to the program as I am now that my kids are grown and gone. I'm almost 52 so this time, I was really ready to make it a full commitment. I started January 25th and I've lost 45 pounds. I really appreciate Jenny Craig. From experience, I would not have been able to do it on my own. That includes a two-week trip to Israel and I didn't even lose ground while I was there because I was making better choices. Plus, we were walking an average of 5 miles a day.
My first consultant was awesome but she was just really young so I switched to someone that was closer to my age. I felt like I would connect better to someone else who understands the challenges of menopause and a 50-year old body versus a 20-something-year old body. Mary is my consultant now and she's been incredibly supportive. She's been awesome. She's like a cheerleader on the other side of the phone. I was worried about doing it from home. I was thinking if I couldn't do it face-to-face with somebody weighing in, how am I gonna do it on my own by myself at my house, weighing in and then just talking to someone once a week. But it's been really great and I look forward to those calls every week. If she's travelling, I always have somebody great who fills in.
My son's getting married a week from Saturday and I bought the dress before we went to Israel. I kept the larger size instead of keeping the smaller size 'cause I thought Israel was gonna happen. I would lose ground and I needed to make sure that it fits me when I get back. And I weigh less now than I did when I bought the dress. We were in Florida about 3 years ago and I bought these little shift dresses. They barely fit when I bought them and I told myself what we always tell ourselves, "I'll lose weight. It'll look great." I came home and washed them. Even though it was cold water, they didn't fit after that and I was pretty flustered. I threw them in the downstairs closet so I didn't have to look at them. And they fit now. They don't touch anywhere. I can bend over and move and sit down, and they're not tight anywhere on me now.
I love the meal plans. I follow the program and I don't cheat. I'm on Rapid Results and I've just stayed on Rapid Results plan the whole time. I do the same 4 menus over and over. Menu 1 and 2 will come together in the mail, and then every other week, I get the next two menus. Then it just flips back over. So, after 1 and 2, I get 3 and 4, and then I go back to 1 and 2. I like all of the meals. The thing I like the most is the whole-wheat sesame bagel for breakfast. That's a weird thing to have as a favorite breakfast, but I put one teaspoon of peanut butter across it and chop up a green apple. It's like a super happy breakfast. I use the peanut butter for my dairy and it's very filling. I also love the fact that I can actually have triple-chocolate cheesecake. It's delicious. I'm also really glad that the menu plan only gives it to me once a month.
The quality of the meals is really good. They taste really good. I can always pop an Italian wedding soup into a bag and I can even eat it cold. It's good even if it's cold. Our son was over on the weekend and there's not a lot to eat in my house because of Jenny Craig. He ate the chicken tortilla soup and I gave him a bag of the tortilla chips to eat with it, and he thought it was really good. I'm really pleased with Jenny Craig and I've already recommended them to people. Anybody who says, "What have you done? There's a big difference." I say, "Jenny Craig." I feel so much better and I'm able to do so much more. It's amazing just how much of an internal transformation that external transformation brings.
Read full review
Jenny Craig response
Hello Tamara,
We are so glad to hear about your experience and congrats on your 45 lbs loss! With Jenny Craig, you never have to feel like you are going through this journey on your own! Our Consultants provide great support and tips to help get you to your goals. Thank you again for sharing your experience.
Have a great day,
Jenny Craig Service Operations Manager
Be the first one to find this review helpful
Lindsay of Calgary, AB Verified Reviewer Verified Buyer
Original review: June 1, 2019
I've been gaining weight over the last few years and I've been going to the gym regularly. I'm working out and getting trainers, dietitians, etc. The last straw for me was that I've gone in my food journal to show my personal trainer because I didn't understand why I was not losing weight. I was just super stuck. At that point, he restricted my diet so much that I was essentially having spinach and whey protein, and that was it. He got mad at me 'cause I had a tablespoon of peanut butter. It was really bad. It was so restricting.
It wasn't like I was intentionally anorexic. I was just following the direction of this person, a professional, that I trusted with my health. So, I went to my doctor and I was like, "Look, I keep gaining weight. I've been exercising. I thought I was eating healthy. I see this trainer. I'm not getting results. What do I do?" And I've restricted so much. I don't even know how to start eating or what to eat. He tried to put me on the HCG diet. You eat 500 calories a day and they inject you with vitamins every week. If I've already been restricting too much, I really don't think that's wise. The whole point is I wanna eat healthy and balanced. So, I fired him as a doctor and I went to Jenny Craig 'cause I just wanna be able to eat healthy, lose the weight and not be overthinking everything.
Jenny Craig provided the food so I wouldn't have to be thinking about counting calories or this or that. You eat what they give you. That's all you have to do. You don't have to think about it. I had sought professional help and nobody seems to be able to understand that I just wanted balance. I didn't want a keto diet. I didn't want some sort of fad diet. I didn't want to restrict. I just wanted to be healthy and normal and nobody would understand that. Jenny Craig was the only place that got that.
When I walked in, I already knew I wanted to do it. I get why they need to do the sales end of it but I found it a bit traumatic- the whole, "Write the things that have held you back and put an X on it." A couple of months later, my husband went in and joined Jenny Craig as well. It was like the exact same spiel. I understand the psychology behind all of it but it was a bit over the top for me.
But Shelly, my rep, is really great. We get along really well with lots of different things. It's almost like visiting a friend or a mentor. It's not like, "Ugh, I have to go to my Jenny Craig thing." She's very relatable. I feel I can be honest with her, like, "Hey, my husband and I were out of town for three days and it was three days of eating at restaurants." And it's okay. She never shames us 'cause that was the big thing that I was dealing with before as well with the personal trainer and the doctor. They were shaming me. Any time something happened, "Oh, you had a tablespoon of peanut butter. How can you be doing that? You're sabotaging yourself." It's negative, negative, negative. Whereas with Jenny Craig, it's always positive and I really appreciate that.
I started with Jenny Craig beginning of February and I've lost 25 pounds which is great. I'm hoping to lose 25 more. My target was 50. I have sort of plateaued, but my husband and I have tons of travel the past few weeks. We've been out of town a whole bunch. We haven't been able to stick to the plan as religiously simply because we haven't been here, and we haven't been in a position where we could take the food with us. Once this period of travel subsides and I'm able to get back into the swing of things, I'll get right back on track. For the first time in this whole godawful saga, I'm hopeful. I'm positive and confident.
I'm a vegetarian and it's great that Jenny Craig has vegetarian options. I wasn't expecting that that would be available so I'm by no means complaining. It would be nice if there could be some more options 'cause it's pretty limited, but I don't dislike what's there. The only thing that concerns me is the environmental sustainability. It's just a lot of packaging to be going through everyday. We try to recycle everything that we can, but how do we make it a little bit easier on the environment would be my only question. It's not an overnight solution and that's not something an entire corporation can change in a day so I hope it's something that's on their radar.
I would encourage going through the program especially for people who are just so frustrated, for people who feel like they have done the right thing like going to see their professionals and they haven't received the help that they're looking for. If I was experiencing that frustration, I would imagine that other people are too. They just haven't felt that they could go vocalize it or they thought they were the only ones.
I absolutely recommend Jenny Craig to everybody because it does work and it's easy and positive. You have your person to check in with as a resource and the food tastes good. It's not like eating airplane food. I went into it thinking the food is gonna suck for the next few months but I was pleasantly surprised. People look at the cost like, "Oh, I don't know if I could spend 175 bucks a week on food." You do already. You just don't realize it. It might look like it's a lot but when you factor in how much you eat out, it isn't what you think it is.
Read full review
Jenny Craig response
Hello Lindsay,
Thank you for your review and congrats on your 25 lbs loss, that's fantastic! You're absolutely correct, with Jenny Craig each week is nutritionally balanced so you are getting everything you need. We are so glad to hear that Shelly has been there to support and guide you each week.
Thank you for your feedback regarding more vegetarian items to our menu. Your suggestions will be shared with the proper teams for future consideration.
Have a wonderful day,
Jenny Craig Service Operations Manager
7 people found this review helpful
Caroline of Brampton, ON Verified Reviewer Verified Buyer
Original review: April 18, 2019
My friend had done Jenny Craig a couple of years back and I looked it up because I've been looking at a lot of programs. I'm 53, so I've been having a lot of troubles with weight loss. I did a few things, but nothing is working. I liked Jenny Craig because it was only food. There are no drugs or any potions and lotions. The only thing that puts me off was the money. It is expensive and that is the only thing that a lot of people say, but I was desperate because my daughter is getting married next month and I had to lose weight. I joined Jenny Craig and it worked well for me, so I am happy. Although the food is frozen, it is still healthy food. I also like that they didn't deprive me of anything. There were some sweets and sometimes, there were carbs. It was very balanced.
On the first day I went to Jenny Craig, there were two ladies at the branch and location and they were really helpful. The thing that struck me was that most people try and push you up the program and force you to join, but they didn't. They just stated the facts and also showed us the history of it and what exactly it entailed. They were very honest about everything, like the cost and the whole thing. They didn't hide anything. Sometimes, you join something, then you realize, after a while, that you are stuck with it. But Jenny Craig was very honest and open, and I like that. It gave me more confidence.
My personal consultant was very good and she gave me a lot of confidence. I could talk to her and she supported me throughout and really made me feel that I could do it. The weekly visits were awesome. It wasn't scary because I had done a program before and I would be all stressed out waiting to stand on the scale. With Jenny Craig, I didn't have that fear and it was very comfortable. It was only one week where I didn't lose anything, but my consultant was very encouraging and I had a very easy time. I just lost 20 pounds. I had initially set a goal of 20 pounds because I didn't wanna lose too much for the wedding, but I said I would come back. I can go back and lose 10 more pounds after. If I had followed more strictly, I would've reached this fast. I can eat out and I can still keep up, which was nice because it gives you a perspective of how much you can eat.
I like the food. It was tasty. I'm Indian and I like spices and I thought I would miss my food. I just eat a little at home, a spoonful here and there. The food is more Italian and now they introduced a lot of chicken food. There is no Indian food but the pasta and the turkey burger is really nice. I don't like a lot of the bread, but the breakfast was nice. All the desserts and snacks were good. I liked them, although it was done in a little less salt and pepper. I would add more pepper because I'm not the picky one.
What I do when preparing salad is put all the veggies in a bowl and I snack on it at work. I don't use dressing on it. Hopefully, it will be easy. The only disadvantage is the price and that would be the only way people kept away. It is a good program, nonetheless. I have a whole closet full of clothes that I can wear now. I have thyroid, too, so I couldn't lose weight without help, but I was really surprised that this program works so well.
Read full review
Jenny Craig response
Hello Caroline,
Thank you for your review and congrats on your success! You are absolutely right, with Jenny Craig everything is prepared and planned out for you. The great thing about our program is you don't have to miss out on some of your favorite meals!
We are so glad your Consultant was there to help support and guide you throughout your weight loss journey. It is so important that you feel comfortable with how you look and feel.
Thank you again and have a great day,
Jenny Craig Service Operations Manager
3 people found this review helpful
How do I know I can trust these reviews about Jenny Craig?
2,240,720 reviews on ConsumerAffairs are verified.
We require contact information to ensure our reviewers are real.
We use intelligent software that helps us maintain the integrity of reviews.
Our moderators read all reviews to verify quality and helpfulness.
For more information about reviews on ConsumerAffairs.com please visit our FAQ.
Liesl of Altona, MB Verified Reviewer
Original review: March 5, 2020
I have done the Jenny Craig program twice. (I didn't learn my lesson the first time.) First the pros: 1. You WILL lose weight. Now the cons:
1. The upsell. Whatever sale you are responding to, she will try to sell you the more expensive program. (The Spa Lady approach for those who remember.)
2. The real cost. The food is VERY expensive.
3. Nutrition. The food is high in sodium and sugar in some cases. You are just eating this in small quantities. They do follow the Canada Food Guide, but again you are just eating small portions of unhealthy food.
4. The food is generally awful. Picture the worst airplane food in your freezer.
5. You are not learning better eating habits. You are continuing eating unhealthy food but in small quantities.
6. You are HUNGRY all the time. 1200 to 1500 calories, especially this type of food, is very difficult to do.
7. Because you are not learning better eating habits, it doesn't take long to regain the weight after you end the diet.
8. Customer service. The first time I went on this diet she upsold me to the ~$400 three year maintenance program. After one week of eating the terrible food I realized the poor nutrition was not good for me and went back to see if I could get my money back. (Not for the food, for which I had already paid $300 for 2 weeks) just for the maintenance. As soon as they realized I was done with the program, there was absolutely no warmth or friendliness and I was simply told that there were no refunds.
So why did I go back years later? As I said, you WILL lose weight. I went back hoping that they had changed their food and philosophy but it was the same thing. This time I only paid for one month of support and one week of food, which I ended up only eating half of. Never again. Honestly, if you want to lose weight you need to change your lifestyle. Some frozen dinners is not going to make you healthy in the long run. Here is the formula for losing weight (and believe me, I have tried them all): EAT LESS AND MOVE MORE. Simple. Oh and stay away from the DNA thing. You NEVER EVER want to give away your DNA, Companies are being paid very highly for DNA. Don't fall for it. Good luck.
Read full review
Jenny Craig response
Hi Liesl,
Thank you for your feedback.
We offer a variety of programs to help clients meet their short or long term weight loss goals. At Jenny Craig we use fresh ingredients to create our chef crafted meals. We pride ourselves on helping our clients build healthy habits that will lead to a healthy lifestyle. The routine of meeting with our Consultants every week and building a plan to overcome challenges helps clients learn how to overcome challenges one their own once they've met their goal. The structure of our Full Planned Menus help our clients learn healthy portion size and how to regulate their metabolism by eating several times throughout the day. They also learn how to incorporate healthy fats, fruits, and veggies with their meals. This helps our clients maximize their weight loss and keep their weight off once they have reached their goal.
Our DNA Decoder Plan helps clients with key insights that will assist them with their weight loss. We take our clients privacy very seriously and we do not share or sell any DNA provided. Thank you again for your feedback.
Thank you,
Jenny Craig Service Operations Manager
Be the first one to find this review helpful
Sandra of Ridgefield, WA Verified Reviewer
Original review: Feb. 9, 2020
I paid for the lifetime membership many years ago (almost 20). When I went in to enroll today, I was told that it expired. I guess my lifetime should be... over?? So then, I asked what it would cost to just enroll now under a new plan. My options were to pay "about $20 per month" after a 60 day free period, or a flat $149 for 24 months. The food cost was more than double other diet plan options. I was told the costs average out to $25 a day. I was very disappointed in my attempt to return to Jenny. Not the same company. :(
Jenny Craig response
Hi Sandra,
Thank you for taking the time to speak with our Manager. Have a great day!
Thank you,
Jenny Craig Service Operations Manager
3 people found this review helpful
Customer increased Rating by 2 stars!
Heide of Marysville, WA Verified Reviewer
Original review: Feb. 8, 2020
I've been on the Jenny Craig program since January 24, 2020 when I received my first food delivery. I am on the 60-day plan and I am scheduled to receive two weeks' worth of food every other Friday. My second delivery was supposed to arrive on Friday, February 7th. However, the package was delayed with an expected arrival date of Monday, February 10th. As the delivery includes frozen, perishable items, I will now receive a new order which is expected to arrive Wednesday, February 12th. This means I will be off the program for five days due to all the delays. The only difference I found was that my first order was shipped out 2 days prior to delivery, while the second order was shipped 1 day prior. Both were shipped via UPS Ground.
I contacted customer service and their response was they could not control shipping delays. However, I find the company's response unsettling. Part of my weight loss journey is to remain consistent and to follow the plan I've paid hundreds of dollars to receive. In this instance, I cannot consistently follow the program if Jenny Craig cannot deliver on time.
Read full review
Jenny Craig response
Hi Heide,
Thank you for taking the time to speak with our Manager and allowing us to address this with you. Have a great day!
Thank you,
Jenny Craig Service Operations Manager
Be the first one to find this review helpful
Christine of Davis, CA Verified Reviewer
Original review: Jan. 9, 2020
For a diet plan, I have no complaints about the food taste, but I do wish they offered more allergen-free choices. Gluten-free, dairy-free, soy free, etc. My biggest issue, however, lies with Jenny Craig's poor packaging practices. I wish the company would use more environmentally friendly packaging to not only package their food, but mail their products as well. The HUGE STYROFOAM shipping crates are not recyclable and most their frozen meals come in plastic wrappers, plastic containers and waxed cardboard boxes. I would love to see the company move to more sustainable products such as sugar cane or wheat fiber compostable bowls/trays, less plastic/cardboard and NO MORE STYROFOAM!! Come on Jenny - It's 2020 and it's time to update your packaging!! I already feel guilty enough about my weight. It's not necessary in this day and age for me to feel guilty about your packaging too!
Jenny Craig response
Hi Christine!
We appreciate your feedback. Throughout the year of 2019 we worked very hard to introduce new eco-friendly coolers. As of this January, we no longer use Styrofoam coolers. 100% of our orders are shipped with our eco-friendly packaging. Our new packaging is made with Green Cell Foam insulation that is 100% compostable and water soluble. Other Innovate features of the Green Cell Foam compostable insulation include:
- Dissolves in freshwater or seawater, allowing small pieces to be placed in the sink that safely "melt" down the drain.
- Can be placed in a bucket of water to sit overnight, creating an ideal plant food mixture
- Burns cleanly in fireplaces, fire pits and power plants, and can be used to start your barbecue
Our outer box is also smaller and 100% recyclable. We'll be saving over 770 trees per year just by switching to the smaller delivery box. It's valuable feedback like yours that drove us to make this change.
We hope this helps clear up your concerns. Thank you again for your feedback.
Jenny Craig Service Operations Manager
9 people found this review helpful

Heidi of Griffin, GA Verified Reviewer
Original review: Jan. 9, 2020
Food tastes good, but... while the food tasted good, I was left after every frozen meal with stomach cramping and diarrhea. I've eaten diet frozen meals before and have never had such a bad reaction. Bummer, because the few meals I did eat tasted good. I was careful to make sure I wasn't allergic to any ingredients on the labels. Customer service sadly wasn't any help.
Jenny Craig response
Hi Heidi,
We're sorry to her about your experience. Them symptoms you described sounds like your body was doing some adjustment. At times those symptoms may occur with an increased fiber intake. Changing the kind of veggies you eat or fruit can help you reduce the fiber you are eating until your body gets used to increased fiber. We wish you all the best on your healthy journey.
Thank you,
Jenny Craig Service Operations Manager
2 people found this review helpful
Thank you
Keep an eye on your inbox, the latest consumer news is on its way!