Find a Weight Loss Programs partner
Our promise. We provide a buying advantage with verified reviews and unbiased editorial research.
About Jenny Craig
Jenny Craig is a weight loss and wellness company that provides personalized support to help members lose weight and keep it off. The program provides custom, one-on-one encouragement and guidance from a highly trained consultant every week. Jenny Craig also provides convenient, nutritionally balanced menus with more than 100 delicious, ready-to-eat menu items crafted by the company's chefs. Jenny Craig has been successfully helping people achieve and maintain their weight loss goals for over 30 years with its scientifically proven program.
Pros & Cons
Pros
Science-based
Tasty food
One-on-one motivational support
Cons
No gluten-free options
High cost
Bottom Line
Jenny Craig's delicious, prepackaged food eliminates portion control guesswork. The cost may be high for some dieters, but the program has a proven track record of results.
Top Jenny Craig Reviews
Linda

of San Clemente, CA
I really like the convenience of having the Jenny Craig menu and that I can have my meals all planned out for me. All of the meals, basically, is really good. ... I've lost over 2...
Read full review
Lori

of Bluffton, SC
I thought this was so easy and the food is delicious. I didn't give 5 stars only because I would like to see more choices and less expensive but overall I will do it again! Thanks...
Read full review
What is Jenny Craig?
Jenny Craig has weight loss and weight management programs that promote healthy relationships with food, active lifestyles and a balanced approach to living. The Jenny Craig diet combines one-on-one personalized support with structured meal planning to achieve users' weight loss goals. This comprehensive approach to dieting focuses on three cornerstones: food, body and mind.
The average Jenny Craig food cost is around $25 a day for three meals, two snacks and a dessert. Jenny Craig delivers meals to your door, but members can also pick up their orders at an official Jenny Craig weight loss center. While there, dieters can meet in person with a dedicated consultant to discuss their personalized meal plan and individual weight loss goals. Counselors are available by phone, video chat and text. The Jenny Craig app adds another layer of encouragement by tracking your progress and connecting you to your consultant, even when you're on the go.
How does Jenny Craig work?
Jenny Craig members follow an individualized menu plan and meet weekly with a private counselor. All plans require you to eat six times each day. Members on the Jenny Craig Rapid Results plan do this during a 12-hour nourishment period. Menu options include spaghetti and meatballs, chocolate lava cake, pizza, cookies and pancakes.
The program boasts a 35-year history and countless success stories. A study published in Journal of the American Medical Association found that dieters using the Jenny Craig program lost three times more than those dieting on their own and had an average weight loss of 10% of their starting body weight after one year.
Jenny Craig FAQ
How much does Jenny Craig cost?

Each full day of ready-to-go Jenny Craig food costs about $25 (plus shipping), which averages about $170 a week. This price includes breakfast, lunch, dinner and two snacks. Depending on the plan you choose, your location and the time of year, a month's worth of food can cost between $500 and $800.
Where can you buy Jenny Craig food?

Jenny Craig's prepackaged menu items are available for purchase by phone or from its website. You can have your food delivered to your door, or you can pick it up at your nearest local Jenny Craig weight loss center. Snack packs, busy morning bundles and on-the-go lunches are also available through Amazon's official Jenny Craig store.
What kind of food does Jenny Craig have?

Jenny Craig has balanced, nutritionist-developed meals that it prepares fresh before freezing. More than 100 breakfast, lunch and dinner items are available in addition to snacks, desserts, bars and shakes. Personalized menu options include low-carb and diabetic-friendly low-sugar plans as well as options it specially formulates for women or men.
Does Jenny Craig have a vegetarian plan?

Yes, Jenny Craig offers a complete vegetarian plan that includes a variety of healthy meatless meals. Consultants also provide individualized support to vegetarian members and help tailor menus to suit their specific needs.
How much exercise does the Jenny Craig diet require?

The Jenny Craig diet does not require exercise, but it does encourage it for the best results. Consultants can personalize a physical activity plan to fit your daily routine, and you can choose whichever exercises you prefer.
How easy is it to follow the Jenny Craig weight loss program?

The Jenny Craig weight loss program is relatively easy to follow, according to reviews. Getting personalized planning and one-on-one support from your consultant creates accountability and motivation that makes it possible to stick with the plan and reach your weight loss goals. Plus, the program's prepackaged meals eliminate meal prep and make it easy to eat six times a day.
How much weight can you lose on Jenny Craig in two weeks?

On average, Jenny Craig members following the program lose about 1 to 2 pounds per week. Those following the Rapid Results plan often lose more.
Is Jenny Craig healthy?

Yes, the program's nutritionally balanced menus come from registered dietitians, nutritionists and food technologists and follow established nutritional guidelines. Jenny Craig doesn't use any artificial flavors. Dietary intake ranges from 1,200 to 2,300 calories per day, depending on each client's specific weight, fitness habits and motivation level.
Does Jenny Craig work?
Yes, Jenny Craig works. It is ideal for dieters who don't have time to cook and are motivated by one-on-one coaching. Research shows the program's individualized support and structured meal planning helps members lose weight and keep it off. Plus, the wide variety of available meals means almost anyone can find a plan that suits their needs.
A link has directed you to this review. Its location on this page may change next time you visit.
How do I know I can trust these reviews about Jenny Craig?
4,246,216 reviews on ConsumerAffairs are verified.
We require contact information to ensure our reviewers are real.
We use intelligent software that helps us maintain the integrity of reviews.
Our moderators read all reviews to verify quality and helpfulness.
Page 1 Reviews 0 - 10
Elizabeth of Virginia Beach, VA

Verified Reviewer
Original review: Sept. 1, 2022
Having tried every other diet (with the exception of GOLO which is a scam) I decided to give Jenny Craig a whirl. I was at my top weight and feeling sluggish and almost disabled by the pounds I have gained! Three weeks in I have lost 16 lbs, and this is very doable. The food is excellent and with a little tweaking (adding Zuchini noodles or cauliflower rice to meals to improve serving size) I am surprisingly satisfied by the portions. I had given up, but now have new hope. I appreciate the help and advice I have gotten from my coaches. You must be willing to prep veggies because the meals are small and somewhat boring if not, but overall I feel this will work for me.
6 people found this review helpful
Tatiana of York, ON

Verified Reviewer
Original review: July 9, 2022
I have just finished my second week of Jenny Craig diet food. During the first week, I began to notice tummy troubles, some cramping, and some bloating. I didn't mention it because I thought maybe it was just part of the weight loss process and adjusting to the highly processed foods. The second week it was really acute. As soon as I had the recharge bars and the first day of meals, I had severe abdominal cramps and wild diarrhea. I stopped the program for 3-4 days to calm my system down and yesterday I felt a lot better so I began the bars and meals again. Holy moly!
Today I was in writhing pain from the abdominal cramps, felt like vomiting, and then the explosive diarrhea started. I actually exploded into my clothes while trying to get back in the door from dog walking. I feel weak and ill. I have thrown out all the rest of the food. I don't know if I got a bad batch or your food is just so processed and horrible that it made me so severely ill. I have NEVER had this kind of pain and this diarrhea in my life and I am 54 years old. I have been very healthy until now. The plan is extremely expensive, I paid $164 for the first week and then $186 for the second week (including $20 delivery the second week). I am stunned and horrified by what Jenny Craig food has done to me.
I contacted their customer service and was told that no refunds are issued. Not even an apology was issued. This company sells poisonous "foods" to people who are trying to better their lives and sacrifice such a high cost of money and health for a lie. For the record, I have no food allergies. I have never in my life had a reaction to foods, I have even eaten Jenny Craig foods briefly about 15-20 years ago (when the quality of the food seemed at least palatable and did me no damage, not like this time).
The onset was gradual, during the first week of foods, my abdomen got increasingly uncomfortable, tight, bloated, and spasms of pain, and by the second week it was extreme. The food did not taste "off" or rotten, or I would not have consumed it. In general, it is just of poor, processed, inedible quality. My diarrhea and pain settles down after 2-3 days after stopping consuming your crappy food. OVERALL, PLEASE KEEP YOUR MONEY and just do a sensible, intermittent fasting and caloric reduction of your own fresh, clean, unprocessed foods in moderate portions. Please stay away from this very deceptive and manipulative company that sells garbage labeled as food in wasteful excessive packaging that is of better quality than the contents.
25 people found this review helpful
Thank you, you have successfully subscribed to our newsletter! Enjoy reading our tips and recommendations.
Carmen of Miami, FL

Verified Reviewer
Original review: July 6, 2021
I was so gung-ho about losing weight, got a new scale, walked 2 miles a day, and paid $180 a week for Jenny Craig. After two weeks only lost 1.3 pounds. The coach was not very helpful and when I called for a refund I was denied. My advice to you is join a program that guarantees weight loss! Do not go with Jenny Craig. They're only in it for the money!
32 people found this review helpful
Beverly of Lake Villa, IL

Verified Reviewer
Original review: June 25, 2021
When I was a JC client, I found some of the foods were not gut friendly. Some had artificial colorings and the sodium counts were sometimes too high. In addition, during one of our meetings I told the moderator that I'd measured the calories, by weight, and found that in some cases your daily intake was less than 1000 calories. Not a healthy sustainable plan.
18 people found this review helpful
Maria of Alpine, NJ

Verified Reviewer
Original review: June 14, 2021
The consultant I met with had lost forty pounds on the diet and that inspired me. I started with the Rapid Results and I loved some of the foods I thought I'd hate. Their Tuna fish salad, broccoli and cheese potato, chicken fettuccine, chicken fajitas, cheesy egg and bacon, sunshine sandwich, which is an English muffin with egg white and Canadian bacon were all delicious. The Beef Merlot is better than any steakhouse! The tuna salad I could eat every day, although it's not that filling. Just add lettuce leaves and you'll be really full. I found the bourbon beef a little chewy and preferred the cheeseburger. There are tons of foods to choose from! Be careful not to eat a week's worth of desserts in two days like I did. The chocolate lava cake rivals any Five Star restaurant. So enjoy that scenario because you can't dine out.
I loved that I didn't have to cook and when my meals and snacks were finished I'd get out of the kitchen! No guesswork or prepping food here, which is why I did not do well on Weight Watchers. Please don't think of Nutrisystem as the food was just awful! If you enjoy cooking, purchase or find online JC's recipes which you easily make for yourself or family. If you're still hungry there are always lots of free foods allowed but do so carefully. I'd snack on celery sticks, fennel, broccoli, cauliflower and a small side salad. Don't forget to add spices. Fruits are allowed and again choose high fiber which will satisfy you much more. Bottom line are results and I'm so proud that I lost sixteen pounds in one month! I switched to a more basic program now and I'm still losing a few pounds a week. My blood sugar levels are not all over the place and I feel such hope for the first time that I can do this!
21 people found this review helpful
Isabelle of Van Nuys, CA

Verified Reviewer
Original review: June 13, 2021
J Craig food MUCH BETTER THAN Nutrisystem. Both company's bars and shakes not good. Didn't get much out of consultation calls. Most of the food goes in to freezer so you need a lot of room there. Salad dressing were good.
18 people found this review helpful
Lisa of Rohnert Park, CA

Verified Reviewer
Original review: June 12, 2021
The people at Jenny Craig were very very nice, patient supportive, not about pressuring a dieter. The weight loss counselors were respectful, which I feel is the most important thing. Even aside from how successful you were at your respective weight loss journey.
8 people found this review helpful
Jaeniesha of Richmond, VA

Verified Reviewer
Original review: June 11, 2021
Y'all are great and am please to have a opportunity to be apart of the growth and or experiences the changes made in my life from eating healthy and look forward to a continuousness of eating healthy and changing my life as I watch the things I consume that's unhealthy.
12 people found this review helpful
Nadine of Rosiclare, IL

Verified Reviewer
Original review: Feb. 4, 2021
I tried Jenny Craig for a year. I like that they work with your progress on a one-on-one basis 1x/week. All their food is delicious! The drawback for me aside from the high cost of the initial fee the food was expensive. I lost weight 1 - 2 lbs (sometimes), per week. I just didn't feel it came off fast enough. My mom joined with me and they her on on a lower calorie diet plan and she was more successful than me. I asked if I could go on her plan. They said it wasn't right for me of which I disagreed. After struggling with my weight loss feeling like they were stretching it out so I could keep going back, I stopped going.
21 people found this review helpful
Vicki of Paradise Valley, AZ

Verified Reviewer
Original review: Jan. 22, 2021
I was hungry the entire time. The portions are tiny and the food was prepared so once you stop buying the food (which is expensive) you easily put the weight back on. There was very little personal touch. I purchased a 'lifetime' membership and they lost the paperwork and said I did not have it.
20 people found this review helpful
Jenny Craig Company Information
Company Name:

Jenny Craig

Website:

www.jennycraig.com
Media
AWARDS & CREDENTIALS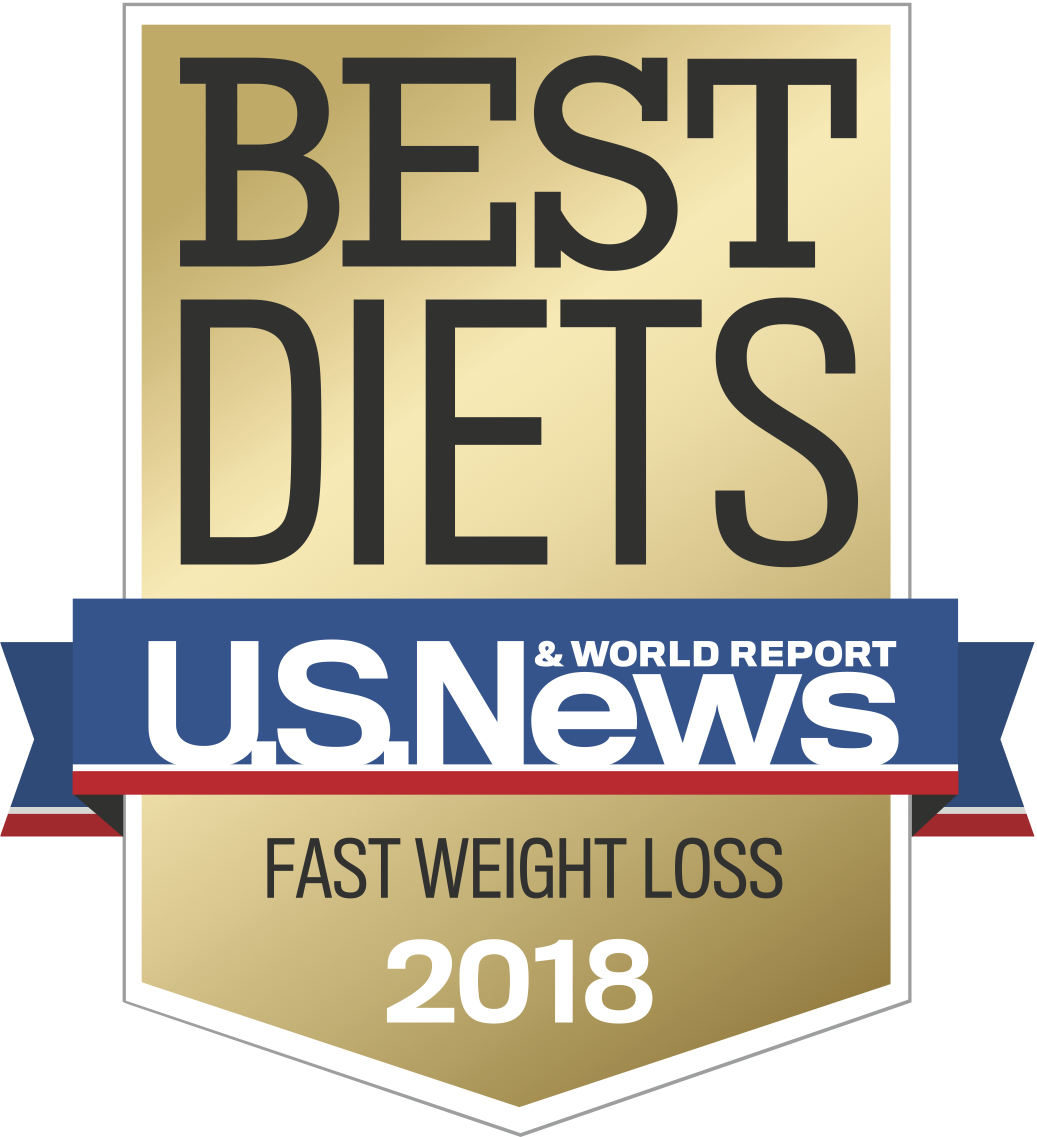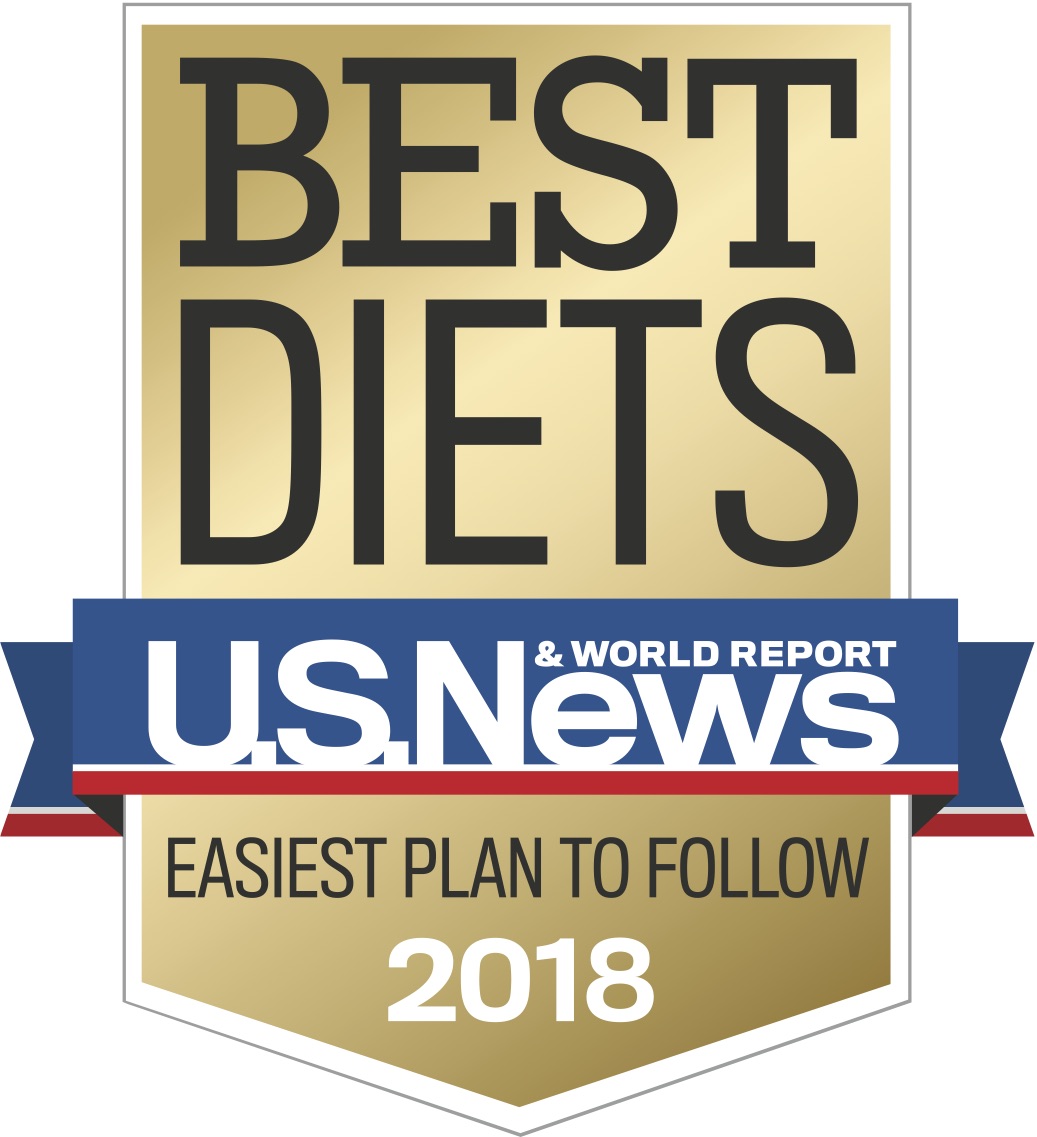 You're signed up
We'll start sending you the news you need delivered straight to you. We value your privacy. Unsubscribe easily.