Best Deal Websites

Updated on 11/28/2017
Deal sites offer steep discounts on retail, restaurants, travel, home services and more. Deals are usually only available for a limited amount of time, so consumers searching for a deal on a particular item will want to act fast when that item does get discounted.
The key to working with deal sites is to only pay for the goods and services you really want and need. Learn how to spot the best sites among the thousands that exist, and you'll be rewarded with some pretty major savings on your favorite products and businesses.
Compare Reviews for Top Deal Websites

Amazon.com
Read 4288 Reviews

Amazon.com offers several deals for consumers, including lightning deals, daily deals, coupon deals and a featured deal of the day. Discounts can range from four to over 70 percent off. Prime members receive early access to deals.

BuyDig.com
Read 121 Reviews

BuyDig.com offers deals, including blowout deals, clearance and coupons, on a wide variety of products. They sell to both individuals and corporate customers and can fill orders quickly. Most ship within 48 hours.

Overstock.com
Read 790 Reviews

Overstock.com offers consumers brand new merchandise at closeout prices, and their flash deals start daily at 12 pm EST. Consumers enjoy free shipping on orders $45 and more and a flat rate of $2.95 shipping for smaller orders.

Groupon
Read 1342 Reviews

Groupon is a well-known deal site where you can buy just about anything though Groupon Local, Groupon Getaways and Groupon Goods. They offer discounted gift certificates usable at local or national companies.

Newegg.com
Read 684 Reviews

Newegg.com is an online retailer that offers more than 18 million products in categories ranging from computer hardware to home appliances. The company's website also provides a Daily Deals section for consumers.

Jet.com
Read 126 Reviews

Jet.com is an ecommerce site that saves consumers money on everyday purchases. Enjoy free 2-5 day shipping on orders totaling $35 or more and receive rewards in the form of JetCash, which can be used on future purchases.

LightInTheBox.com
Read 629 Reviews

LightInTheBox is a global online retailer based in Hong Kong. Their items include discount apparel, gadgets and home goods. Their website is available in multiple languages including English, French, Spanish and others.

iOffer
Read 279 Reviews

iOffer is a global online marketplace founded in 2002 in California. Members can buy or sell for a fee, in categories ranging from apparel to antique art. Most products are offered through resellers and prices are negotiable.

UnbeatableSale.com
Read 366 Reviews

Unbeatablesales.com is for those looking for one-stop shopping. This daily deal site is like an online swap meet, with hidden gems among the toothpaste, razors and other small items for sale at discount prices.

LivingSocial
Read 235 Reviews

LivingSocial, based in Washington D.C., is a local marketplace to find great deals on activities and stores in your area.
Thank you, you have successfully subscribed to our newsletter!
Enjoy reading our tips and recommendations.
We value your privacy. Unsubscribe easily.
What to look for on a deal website
Products offered
If you need it or want it, there's probably a deal site that sells it. Here's an overview of the types of products that you can expect to find.
Goods: Clothes, shoes, home décor, electronics, toys, cosmetics, sporting goods – deal sites have it all.
Restaurant vouchers: Snag a half-price restaurant voucher to your favorite restaurant or try some place new.
Travel vouchers: Save money on lodging, transportation, event tickets and admissions for your next trip.
Retail vouchers: Stretch your budget by buying discounted vouchers to national retail chains, as well as local mom-and-pop shops.
Experiences: Go rock climbing, take a river cruise, or sign up for a cooking class – deal sites offer bargain prices on all sorts of fun outings and experiences.
Discounted services: Cut the cost of dental cleanings, salon treatments, lawn care and all of those other services that you need, but hate to pay for.
Website features
A good company knows the importance of a good website. Make sure any deal site that you're considering includes all of the following features.
Interface: The website should be well-organized, easy to navigate and free of major problems.
Check out: The check-out process needs to be handled in a secure environment – if you don't see an SSL certificate -- an "https" -- in the web address and a lock in the bottom right corner of your browser window as soon as you hit "check out", walk away from the purchase.
Payment and shipping account set-up: The best deal sites allow you to set up an account for speedier check out, and offer to store your shipping and payment information for you, but do not require these actions.
Account requirements: On some deal sites, membership is required to view and purchase the deals. This is fine, as long as the membership is free.
Customer support
You deserve to be treated right and to be helped quickly. When evaluating a deal site, make sure they have all of the following customer support tools in place.
FAQs: A section of the site should be dedicated to answering common customer questions, and provide a way to contact the company, if your question isn't addressed.
Email, phone and web support: The company should offer both e-mail and phone support, and make their contact information easy for you to find. The best companies also offer live-chat and may also have a support forum.
User reviews: It's always nice to see user reviews on a site, but keep in mind that these can be edited or removed, if the company doesn't find them favorable. Check outside reviews, if you want to see what people really think about a product or business.
Shipping options
Some deal purchases will land in your inbox, while others will land in your postal mailbox. Make sure you understand how and when your purchase will be delivered.
Vouchers: If you're purchasing a voucher that you'll have to print or upload yourself, it should be available shortly after purchase, and remain in your account until you use it.
Shipping time: Some deal sites are notorious for slow shipments. Before you buy, check the FAQ section on the site to see how soon you can expect to receive your purchase.
Expedited shipping: Few deal sites allow you to expedite shipping. If you need something right away, you may want to shop somewhere else.
Ship to APO/FPO/International addresses/P.O. Boxes: Some deal sites will ship anywhere; others will only ship to a physical address in the U.S. Check the company's policy before you place your order.
Return options
Sometimes purchases just don't live up to our expectations. Before you buy a deal, make sure you understand what you'll be getting, and what options will be available to you if you aren't happy with your purchase.
Defective products: Many deal sites sell closeout merchandise and refurbished items – make sure you'll be able to return any product that doesn't work, look or fit the way it should. In some cases, items may be sold "as-is," so read the fine print carefully before making a purchase.
Expired vouchers: Forget about a deal voucher until after it's expired, and you've probably wasted your money; however, the best deal sites will still allow you to redeem your expired voucher for what you paid for it (meaning you just lose out on the promotional value). Also, many states require issuers to honor the cash value of the vouchers. You should insist on this regardless -- it's just good business.
Any reason: If you change your mind about a purchase, you should be able to return it with no questions asked; a reputable deal site will give you a window of time to do that – even if it's a small window.
Return policies: The company's return policy should be clearly outlined for you on the site. If it isn't, move on.
Alerts
Deals often sell out quickly. Stay in the loop by taking advantage of all of the alert options that a company offers you.
Email: The best deal sites allow you to tailor your email subscriptions to your locale and interests and to set your own delivery frequency.
Social media: Follow your favorite deal sites on Facebook and Twitter to stay on top of deals, and to score special promo codes that can be used to sweeten the deal.
Mobile apps: Most deal sites offer a free mobile app that you can use to buy deals and redeem vouchers.
Types of deal websites
Product specific
Love shoes, sports, travel? You'll find deal sites that cater to each of these niches, plus many more.
Items-per-day deals
Some sites offer just one deal a day or a small number of deals each day. These offers typically go live the same time each day, and there's a lot of hype around them, so they tend to sell out quickly.
Local deals
Want to explore your community and support local businesses? Plenty of deal sites offer city-specific deals, and will e-mail you daily with a list of what's available in your city.
Limited-time deals
Sites that offer deals in limited quantities or for a limited time are another industry staple. You've got to be quick to get in on these deals, but the savings can be huge for those who do.
Who should use a deal website?
Bargain shoppers
These are the people who don't like to pay full price for anything. They subscribe to the e-mail alerts for all of their favorite deal sites to make sure they don't miss a thing.
Occasional users
These are the folks who buy when they happen to hear about a good deal or think to check the deal sites. They do not actively look for deals, but are happy when they get them.
One-time users
These are the customers who buy once just to see how the process works, or who buy when they're looking for a way to save on a particular purchase.
Businesses
National retailers and local businesses come to deal sites looking to attract new customers and to increase sales. Companies are willing to offer a deep discount on their products or services because they're hoping it will lead to repeat business.
Expert reviews for deal websites

BuyDig.com was established during the 1990s and is headquartered in Edison, N.J. The company is associated with BeachCamera.com, and both sites sell a variety of products, but they focus on electronics.
Read More

This popular site offers–as its name implies–one deal a day across seven categories. Deals go live at midnight EST, and are only available for 24 hours, or while supplies last.
Read More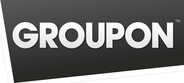 As one of the first deal sites on the scene, Groupon has been offering discounted vouchers and merchandise since 2008.
Read More

Since 2009 One Kings Lane has been offering curated collections of home furnishing, gifts and vintage finds–all at a deep discount.
Top-notch interface: Collections are clearly organized, and easy to navigate.
Quality brands: The site features well-known brands at a big markdown.
Clear return policy: Each item is clearly marked as returnable or non-returnable.
Accessible support: Questions can be submitted via e-mail or you can call.
Requires membership: Creating a free account will allow you to view the deals.
Popular Items: You'll need to place your order quickly if you want first dibs on popular items
Best for: Bargain shoppers, one-time users, occasional users

This Nordstrom-owned company specializes in flash sales on clothing, shoes, handbags and home décor and getaways. Sales typically last 48 hours or until sell-out.
Read More

This quirky site started out offering one deal a day but has since grown to offer one deal a day across a variety of categories.
Read More

Owned by Cumulus Media, SweetJack's specialty is local deals, and their offers are featured on over 1,400 radio stations around the country.
Read More
Expert note
Grades were assigned after reviewing each company's policies, level of customer support, website features and product offerings.
Are you an expert?
Disclaimer
Information in this guide is general in nature and is intended for informational purposes only; it is not legal, health, investment or tax advice. ConsumerAffairs.com makes no representation as to the accuracy of the information provided and assumes no liability for any damages or loss arising from its use.
Compare Reviews for Top Deal Websites

RetailMeNot
Read 36 Reviews

RetailMeNot is a website that curates deals and discounts from around the web. Consumers can browse the website by store, type of discount or product category. Customers receive suggested deal emails when they create an account.

TigerDirect
Read 1145 Reviews

TigerDirect is an online computer and component store, geared primarily toward corporate and government customers buying in bulk. In business for more than 20 years, TigerDirect offers competitive prices and quick online quotes.

HDAccessory.com
Read 72 Reviews

Established in 2005 in California, HDAccessory.com specializes in consumer electronics, entertainment software and portable accessories. They stock their own merchandise warehouse, so they can process and deliver orders quickly.

Woot
Read 29 Reviews

Deals.Woot was established in 2004 and is part of Amazon. This is a website for retailers to offer local great deals, and also for members to share information about the best deals through the "Ask the Community" forum.

Heartland America
Read 106 Reviews

Established in 1984, Heartland America began as a mail-order company and expanded with an Internet store. Heartland America sells many types of products ranging from home goods to electronics and features a price match guarantee.

Rakuten.com
Read 286 Reviews

Previously Buy.com, Rakuten.com is an ecommerce platform out of Japan that features electronics, computers, personal care and more. Retailers and merchants use the Rakuten.com platform to sell discounted name-brand products.

GainSaver.com
Read 59 Reviews

Founded in 1993 in California, GainSaver.com is a web platform for buying refurbished PC and Mac computer systems. GainSaver guarantees their products and offers free customization, discounts and financing to qualified customers.

QuiBids
Read 128 Reviews

QuiBids was founded in 2009 as a different approach to the auction website model. Customers purchase bids at 60 cents each, then place non-refundable bids on live auctions, or opt to "buy it now" to avoid losing money on bids.

HauteLook
Read 33 Reviews

HauteLook is a deal website for those looking to find this season's designer clothes for their family without the premium price tags. The searchable site is limited to members only, so competition for deals is minimal.

Sam Stores
Read 21 Reviews

Sam Stores is a discount distributor of electrical and electronic appliances based out of Illinois. Their goal is to meet and beat their competitor's prices, and they offer discounted shipping to North America, Europe, and Asia.

Clickbank
Read 56 Reviews

Clickbank has been in business for 17 years as a digital platform for product creators and affiliates to sell their wares. Customers can purchase lifestyle products and subscriptions in a broad range of categories.

1Sale (formerly 1SaleADay)
Read 916 Reviews

1Sale features daily flash sales where buyers can score up to 75% off major-name jewelry, electronics and home goods. Best for shoppers who can jump on the deals when they are announced, as supplies are limited.

Sweet Deals
Read 10 Reviews

Sweet Deals, formerly SweetJack, is a deal website with deals and discounts on local activities, events, restaurants and services. It also has an affiliate program for bloggers to can earn money by sharing deals on their sites.

DinoDirect
Read 55 Reviews

Founded in 2009, DInoDirect is a China-based e-commerce site, offering discounted retail products like electronics, apparel, games and more. DinoDirect offers free international shipping and a rewards incentive program.

uBid.com
Read 189 Reviews

uBid was launched in 1997 as an auction website. Consumers can buy and sell items of all types on the website by bidding on auction items or buying select items immediately with the "uBuy now" feature.

Budget Savers
Read 58 Reviews

Budget Savers is a subscription-based service, billed monthly, that offers discounted retail goods and services including auto, dining, fashion and more. Budget Savers guarantees its prices and will price match competitors.

America's Value Channel
Read 20 Reviews

America's Value Channel is a home shopping network based in Georgia, featuring a live television program and retail website. It specializes in jewelry, coins, memorabilia and more and also features live auctions and estate sales.

Coupons.com
Read 27 Reviews

Coupons.com lets consumers download and/or print coupons for products that they plan to buy and/or want to try. The site also has a section that lists companies' current cash back offers and store specific coupons.

eBluejay
Read 22 Reviews

Founded in 2005, Blujay now does business as eBluejay, an online marketplace for a range of products like home goods, electronics and more. eBluejay charges a sign-up fee for sellers, but no seller's fees or final value fees.

One Kings Lane
Read Expert Review

One Kings Lane was launched in 2009 by two female entrepreneurs. Focusing on home décor, this curated deal site is for consumers to shop, get inspired, find their favorite home and lifestyle brands, and discover new ones.