Consumer Complaints and Reviews

We bought a 70 inch Color television from TigerDirect upon moving into our new home, we got the extended warranty on it and before the warranty ran out, the color board went wonky on it. Just streams of vibrant colors and no actual picture. We called the company and they said they moved and gave us a new number. That number said we had to go to the original store which had moved. We finally were able to contact someone that said "Email us pictures of the television set [back] model number and such". So we not only took about a half dozen pics of the back of the television we sent them a full shot of the front of television. They did receive the pictures to tell us we sent the wrong ones. We sent numerous calls back with no answer. We left numerous messages with no replies. All this was done during the time of the warranty and now that the warranty is up we are stuck with a very large over sized paper weight.
I will never purchase another item from them again. We spent over 6 grand in that store for 2 televisions and some other computer items. I have talked to all my friends and they have decided to start shopping elsewhere for all their electronic needs. The customer service is pushy and rather rude. I was left feeling just because I'm a woman I didn't matter. I think they were stunned by the knowledge I posses in retail and felt intimidated. They focused solely on the man I was with at the time and basically ignored me. I'm beyond mad at this company. I'm out a family television that was a gift from their now deceased grandfather and no money to replace it. Thanks for upsetting my family with your antics. You have poor guidelines as a business and shouldn't be in Canada with the way you practice business.

Tiger Direct passed the buck over a period of over six months with a cell phone purchased from them online. After several phone calls, emails, and finally an exchange of product, they refused to reimburse. They ACCUSED me of changing the operating system when the replacement phone failed to work. Don't trust them. The customer is always wrong with them. I can provide supporting documents and timeline, if desired.

Just ordered a second Laptop from this company. I had a few unexpected delays in the order process but TigerDirect apologized and made things right. I had purchased an extended warranty through Square trade on my last laptop. I used them once and they serviced the computer quickly with no hassles. TigerDirect no longer offers the Square trade coverage. So I may purchase it directly from Square trade on the new laptop.

They have the WORST order confirmation process I have ever encountered. I ended up canceling my order because they could not verify my address, which I have no idea why, it is the same one that is listed on my State ID, and is associated with my debit card. They then asked me to provide a phone number, and when I did, they said that they can only verify with landlines, which most people who do not work from home do not have. Their sales/credit department told me they were going to cancel the order, and they did not. I called back and spoke to a customer service representative who finally did end up canceling my order. I am still waiting on the refund.

I purchased a PC bundle to upgrade my computer over a year ago. Their online ad boasted a $50 rebate. I had lost the bar codes for the memory sticks but had the one for the motherboard. At this point it was only a $10 rebate but I sent all the paperwork in; I dotted my Is and crossed my Ts. I was told that I could pay an extra $2 and "expedite" my rebate or wait 6 months. I decided to wait. It is now a year and three months later.
I called today and was told that customer service had no access to the information and was given a number to System Max. I called them and was told that THEY had no access to the information so I called customer service again. They again said the same thing and I noticed it was word-for-word the same speech. I told the customer service person named Ian or Jan (I had her spell it and say it five times but I still could not make it out, like she didn't want to tell me) to take care of it and get back to me.
She asked for my name, address and repeated the phone number on her caller ID and said she would call me back by the end of the day. I asked why she didn't ask for the order number and suddenly there was more than one way to access the information, she claimed. As I suspected she never called back although she said she would even if there were no results. I will never again do business with this dishonest scammer. I hope they go out of business and lose money.
How do I know I can trust these reviews about TigerDirect?
765,713 reviews on ConsumerAffairs are verified.
We require contact information to ensure our reviewers are real.
We use intelligent software that helps us maintain the integrity of reviews.
Our moderators read all reviews to verify quality and helpfulness.
For more information about reviews on ConsumerAffairs.com please visit our FAQ.

I bought two laptop computers from TigerDirect.com for my daughters that need them for college. When they arrived, my daughters did not like them because they were too big and too heavy. I planned to buy two more to replace them but they told me I had to pay the return shipping and a 10% restocking fee. Just TRY to find this restocking fee on their website!!! THEN, WHEN THEY SENT ME THE RETURN AUTHORIZATION... THE RESTOCKING FEE WAS 15%... These people are liars and crooks. I will never buy from them again. Way too many companies out there that are willing to work with returns in exchange for the right product.

I called today to check on an order I put in for less than 600.00 only to find out my order hadn't even been processed??? I asked why no one called me. They tell me they called me at a number that doesn't even exist anymore. I put a phone number on the order when I ordered. WHY NOT CALL ME AT THAT NUMBER? So, then I ask to speak to a supervisor with the customer service representative who basically told me there is nothing the company is going to do for me. I was told he doesn't have a supervisor present??? He says, on weekends, no supervisor is present in the office and they will be back on Monday??? How can you possibly have customer service that is worth anything if you don't even have a supervisor present to handle escalations!!! This is insane.
So, I ordered an IPAD for my wife on November 29, 2016 thinking I'm getting way ahead and paid for 3-5 day shipping only to find out on December 17, 2016 at 4:11 PM that my order hasn't even been processed. UNBELIEVABLE!!! I ask for compensation and rush shipping and am told that will not happen. Worst experience buying anything online I've ever had. FOR ANYONE READING THIS, DO NOT BUY FROM THIS COMPANY. They call from California but are actually in the Philippines on the weekend handling customer service with no supervisor present. After reading the reviews, I hope my product comes in not damaged.:( Stand up company, right?

Watch out with this company!!! They are just trying to get ALL YOUR PERSONAL AND BANK INFORMATION!!! I purchased an electric screen projector (online). They called me the next day to tell me that the name on my CC did not match, that I needed to provide a phone number related to my Bank account, and that the person I was sending this item (in another state) didn't match with their records. So, I had to call my bank, provide them the phone number and tell them who was the owner of the house that I was sending this item!!! Even that I provided all this information and telling them that this was a scam, they said: "Oh, sorry but the name that you provided for your CC is incorrect!" Are you ** kidding me!!! SCAM, SCAM, SCAM!!! PLEASE, DO NOT PURCHASE ANYTHING WITH THIS THIEVES!!!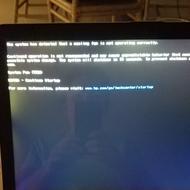 The laptop I purchased from Tigerdirect.com would not even start so I called their customer service to return the product. I talked to a customer service agent named Ruben ** who asked me to email her the product pictures so she can make sure what I'm saying is correct. She promised someone will call me and to confirm return details. 2 days and no emails or phone calls so I called back. This time another agent said I actually have to talk to their tech support to confirm the return. However because they are very busy I had to call them back.
I asked how long would the wait be and he did not want to confirm, then he said 30 minutes and that I had only 2 choices wait or call back... I asked to talk to a manager and his answer was they are busy too and that I do not need to talk a manager with a very rude and unprofessional tone. So now I have to call them for the 3rd time and who knows what process they are going to recommend for the return. Horrible experience.

I have recently joined Consumer Affairs and am so relieved I now have an outlet to review business organizations and their practices. Plus, I can make others aware of these businesses and their practices. My degree is in business administration with an emphasis on marketing, so I know what I'm talking about. Sadly, in today's business world, I have had to adjust my customer service expectations to what I consider a very low standard, so I am not disappointed or frustrated and hope for the best. I'm sure you have noticed the trend for yourself.
However, I am being consistently surprised many times when I try to do the simplest business transaction; I need to adjust my expectations even lower. The only one that can protect your personal honor, integrity and your money - is you. I try to be fair by giving a company/organization three chances. After that, I'm gone for good. Such is the case with TigerDirect (SYX). Like most companies of this historical caliber they worked very hard to gain an excellent reputation over the years, which they did. That's why they became one of the standards in the industry. Many in the industry still recommend them as the go to source.
Unfortunately, that boat has sailed. Some time back, their service started declining and has continued a "death spiral" to the point, I'm gone. As I have learned, this issue in most cases can be laid right at the proverbial feet of ineffective, incompetent management. Without going into a long draw out explanation of the three separate events, I wanted to write this short critique to warn others, like me, to not spend your hard-earned money and hope for the best only to be frustrated and disappointed. Of course, the dilemma here is where do I go to get what I need? My advice in the case is give any other business a chance. At least for now, this one does not deserve another chance.

My company has used Tiger Direct for several years with good results until the last few months. We need to return two laptops that did not meet our specifications but cannot get anyone to return our emails, phone call etc. We have a designated sales rep and he cannot be reached either. Since they sold out to this new company PCM, customer service has gone in the toilet. Will not purchase anything from Tiger in the future.

I had ordered a few years ago and was amazed at the wonderful service, but that has definitely changed. I placed an order for a laptop. After I opened it I saw it was damaged and the screen was seriously cracked. I immediately called customer service. The laptop I ordered was no longer in stock and couldn't be reshipped. I asked if I could receive one of an equal or lesser value and return this one for a refund of the difference. She said no, I would have to return that one for a refund which could take up to 2 weeks to process and refund me. I asked to speak with a supervisor. After a very long wait she returned to the phone and stated that there were no supervisors working. She then told me that she would email me a blank email and send an email to have a supervisor to call me. The next day I had still not received an email or a phone call.
I call back and was on the phone for over 30 minutes waiting to speak with a supervisor. Never got to speak with one. Eventually I had to get an email address to them because I never received any of theirs. I called last week to check on my return which was delivered on 9/23/16. They said I had to allow 3 to 5 business days for the return to be processed. I asked to speak with a supervisor and was told again that there were none available. I finally asked where their call center was located and was told the Philippines. I asked if there was a number that I could call in the United States and was told no.
So basically they have no care for customers anymore. Never again will I do business again with them. I still have yet to speak with a supervisor. Guess they forgot to higher some. No wonder their stock prices are dropping. I am furious. I also sent an email to customer service on the 24th of September and have had no response to that either.

I have been a business to business (B2B) customer of Tiger Direct for 5 years. Before they closed all of the brick and mortar stores I always had amazing customer service and my sales rep. greeted me by name the moment I walked through the door. After they removed the local stores the service became terrible. My last 3 orders online were rush delivery 1-2 day shipping for Laptop or Desktop computers. All 3 orders showed the items in-stock, but the day after I purchase it they change to back order. Every time I end up changing to a model available on Amazon and getting it on time. They won't even refund the overnight shipping on a back ordered item!
In my last purchase 7/5/16 they randomly decided to have UPS return the package to sender. I wasn't even notified about this. Once I noticed the package never showed up I checked the tracking and found it was returned to them. It can still be viewed on UPS tracking - **. I called them to complain and they told me I would need to re-order and would receive a refund for the first order in 3-5 business days. As of today 8/11/16 I have not received my refund. I called again and they told me that the packages had only been processed yesterday because the warehouse is very busy. This is completely ridiculous.

I made a purchase for about $360.00 on 8/1/16 for various PC hardware to upgrade my son's computer as a birthday present. On 8/2/16 checked the status of order and it was on hold and had to call the billing department to verify information. I called and verified all the information which was asked and due to me having to have the items shipped to another address due to no rural delivery to my house they indicated they cannot ship the items. Now mind you they already put my money on hold from the bank and now I cannot touch it for 24 to 48 hours. I am an A+ Computer Technician and handle a lot of PC repairs and did almost all of my purchases through Tiger Direct. But since this PCN company took over and it is a nightmare to make a simple purchase, I will take my business to Newegg and NEVER recommend Tiger Direct to anyone EVER.

Like many others have commented, I also used to use TigerDirect. They had good prices, good selection, and had prompt delivery. They had a friendly website, and made it easy for me to pick custom parts to build out a barebones system. This changed. The last and final time I will ever use them. I ordered two PCs and a laptop for an employer. A month rolls by and we're wondering what happened. I look up the order and see it is still processing. I call customer service, and they said there's been some mistake. No explanation, just that they haven't sent it out.
I told him that it was unacceptable, and at bare minimum he overnight us the products. He wouldn't do that, so I told him to cancel the order. At least they let me do that. I don't know what happened, but they are no longer reliable. It's a shame because it seems like a lot of people enjoyed using them. Admitted this was about a year ago, but I saw TigerDirect's entry on here and I was never able to properly vent my frustrations...

Ordered an HP Folio refurb on 6-6-16. Shortly after the order was placed I got an order confirmation and saw the charge on my account. I had even paid for 2 day service since I was anxious about getting the machine. The following day, just short of 24 hours later, I logged into the account to check the status of the order expecting to see a tracking number. I saw that the order was on hold for some type of credit card verification. Confused since I hadn't received any notifications to this effect I assumed it was a delaying tactic to prevent the warehouse from having to fulfill the order as quickly as I had requested. So I called customer service and was told I'd need to talk to the CC processing department. I was done with it, so I requested to cancel the order. The lady on the phone seemed to understand and I thought I was done so we ended the call.
An hour later I hadn't received any confirmation on the cancellation so I called back. They had no record of the cancellation and transferred me to the CC processing department very quickly. Before I knew it I was on the phone with that person and apparently gave them the information they needed. I asked about the shipping and the delay, requesting next day shipping to make up for it. The lady agreed.
The following morning I get an alert from my bank. The charge had been sent through twice. That's a total of 900.00 charged to my account. I'm now on the phone and the first person is expecting me to wait 7-10 days for my account to be credited for the unauthorized charge. A barely understandable lady asked me to wait 24-48 hours for the charge to be reversed. Meanwhile my account is sitting at a dangerously low level. I had to fuss (a technical term) to get them to give me an "authorization code" to reverse the charge with my bank. The bank wouldn't accept any codes... so I'm stuck with hours wasted on the phone and no acceptable resolution.

I have purchased computer parts almost exclusively from Tiger since the 1990s. On a recent order I found the same part $20 cheaper on another site. Having buyer's remorse, I called the day after ordering to cancel or see if they could maybe throw in a gift card for my loyalty. They do not care about customer loyalty, or competitive prices.

Bought a refurbished computer. Needed a key for operating system or it would have expired. Got runaround ultimately saying that Tiger doesn't open refurbished computers. They resell and just ship them out. Received something in mail that didn't solve the problem. Forced to return computer and still waiting on refund two weeks after they say they received the computer back at the warehouse. Never do business with them again. Never recommend them either.

In January 2016 I called TigerDirect to purchase a laptop. I gave the salesperson the minimum specs on needed for my needs. Unknown to me, they sold me a laptop that did not meet my specs. Additionally I was told the graphics card was upgradable and today they told me it is not. TWO LIES. I contacted customer service and was told nothing could be done. Unacceptable.

I've used Tiger Direct many times over the years, especially after Geeks.com shut their online store. Never had a problem. Last December I purchased a computer monitor and am very happy with it. BUT I had a very odd experience with my recent attempt to purchase a monitor for my daughter. Apparently, since Tiger Direct has been acquired by PCM (whoever that is) everyone is now considered a 'first time buyer'. So when you make an order online, they secure the authorization on your card and then you get an email stating you have to call their credit authorization dept (PCM, not Tiger Direct) and verify that you are you with them.
THEN they call the bank your card is issued through to further verify your identity and then call you back before they finalize the purchase and ship. Now, if I could have clearly understood the rep I spoke with, then I might not be confused about what their new policy is. But she had a nasally tone combined with a heavy unfamiliar accent.
The entire situation gave me a very bad feeling. I called my card company and explained the issue and they assured me that they would not share any account information with anyone, no matter who called. About an hour later, the PCM rep called me back as promised and said they hadn't been able to complete their verification. She actually asked me to do a conference call with her to my card company so I could authorize her to verify my information. I told her that this whole process made me very wary and not confident in their practices. I asked her to cancel the order and I would order what I needed from another company. Which I did. Found a better monitor on Amazon for less and the shipping is free with my Prime account.

I had been purchasing from TigerDirect for about fifteen years without any major issues. For the last several years they have steadily declined in customer service regarding defective item return, not shipping items on time, letting issues and matters drop while promising to take care of them. In November, I had purchased about 7 or 8 items through their online store. Apparently two of the items went through a third party. I received the first 6 or 7 items OK. One of the received items had no tracking number. The other remaining item did not arrive.
I called the customer service dept and explained that I did receive one item but not the other. They looked into it and was promised that it would be sent out. A week later, I was calling them again. They apologized and assured me that it would be taken care of and the product sent out. After about another two weeks, I once again called. Again yet another apology with another assurance that the problem will be fixed. Well guess what? Another two weeks went by and still nothing, not even a single piece of confirming email of the continuing problem.
Finally I just said cancel the item from the order and return the difference to my credit card. They said that would be OK. About a week later, I see no credit to my account so give them a call. That was my final attempt. As the particular item in question was only about $6, I decided not to waste my time with them ever again. While I just lost $6 (not a big deal right?), I did decide that communicating this experience to others with a WARNING TO: STAY AWAY FROM TIGERDIRECT AT ALL COST. Today there are better places to order from. I myself have been buying electronics and other 'Geek' products from Micro Center with great results.

On 2/4/16 I placed an order on the Tiger Direct Website for a Lenovo Ideapad 500 Notebook PC. I have dealt with Tiger Direct throughout the years and although I had a MAJOR problem with the order I placed last month I finally got my SAMSUNG Soundbar for +$200 below regular retail. Gambled and lost this time! I ordered this laptop for $439.99 (I saw on Best Buy for +$850). My card was charged. I went to check the status today and the website no longer worked. The Tiger Direct Staff told me that the warehouse was empty and the order didn't go through. Why would Tiger Direct advertise products that they don't even have? I disputed this because my card was charged. I called PCM (new company) and was told that they didn't have a record of the order. I called again and someone else told me that the warehouse has been empty for three weeks!!! If this company was the average person they would be locked up for fraud!!!

Cancelled order after paying. No refund. No reason given. Ultra 50FT 550MHz Unshielded Twisted Pair CAT6 Stranded Patch Network Cable - 50FT, 15.24m, Unshielded Twisted Pair, Black.

As of 12/24/2015, Tiger Direct's policy is that all sales are final---no returns, refunds, or exchanges. I bought an HP V242h Monitor at a very good price from them, but it arrived DOA. Okay, it happens. Asked for an RMA to exchange it for a working monitor. Got an email giving their new policy and HP's phone number. If I send it to HP for warranty repair, I will get a refurbished unit from them. I paid for a NEW item from TD, not a refurbished one from HP! Who doesn't replace a defective item they have sold??? I will not deal with Tiger Direct until they change their return policy.

I have used TigerDirect on many occasions. All of a sudden, as of December 25, they have changed their policies so no refunds period. Well, they tried to deny me a return on a product before this policy went into place. After arguing with them, they finally sent me a Return Authorization (RA). But, this didn't happen without a lot of work on my part and a lot of waiting time on the telephone. Then, a month after the return, I still don't have a refund. What is more, they claim they never received the return. I know they are not telling the truth. What used to be a good place to shop and great customer service is now horrible. Why would anyone go to them is beyond me.

12/31/15 Ordered Computer & Monitor. 1/4/16 Monitor Arrived. 1/18/16 Tiger Direct Cancelled Computer. 1/18/16 TigerDirect will not accept return on monitor. Tiger Direct stated that all sales were final. "Sale" was of a computer and Monitor order **. Order was not complete. Company refused (on tape) to accept return of the incomplete order. Tiger Direct reiterated that they would not accept the monitor but that I would have to dispute the credit card charges to get relief.

I have purchased several items from Tiger Direct in the past and have received good service. It has been a while since my last order purchasing from Tiger Direct. I ordered a desktop computer, monitor and extra RAM on November 30, 2015. I received the three different items on three separate shipments on three different days during the first week of December. I was told by their Service Department that I received the desktop on December 4. I didn't open any of it as they were Christmas gifts for my daughter. They were all gift wrapped and opened on December 25. It was on this day that I tried to set it up, but it would not boot. Knowing it was a major holiday and therefore didn't call Tiger Direct, but called HP, as the desktop is an HP.
The HP tech walked me through a series of steps to get the desktop to boot, but to no avail. He suggested that I need to call Tiger Direct and return the product. He also gave me a reference number to give to Tiger Direct. On December 26, Saturday, my family and I had to leave for a five day trip out of town and returned on Thursday evening on December 31. I called Tiger Direct on January 4, 2016, the first business day after I got home. I spent at least half an hour waiting for someone to speak to on the Tiger Direct phone line. After I told their rep what was wrong with the desktop and HP tech's recommendation and reference number, I was given another 800 number to call and ask for my computer to be replaced.
When I called that number, I was shocked to find out that it was HP's tech support. I spent another hour and half so I could speak to a human. Someone finally came on, after three different transfers, to tell me that I need to call Tiger Direct. I called Tiger Direct, again, waiting for over half an hour to speak to someone. The bottom line is they told me that it has been more than 30 days since my purchase and I need to call HP. I am very frustrated, to say the least, as most businesses try to be very flexible when items are purchased as Christmas gifts, on return dates. I didn't find this with Tiger Direct. My computer is still NOT fixed!

First of all I use to be a Tiger Direct client for many years, and I last that long because I didn't return something before but on this time on 11/14/2015 I bought a ETK Dashcam Automotive HD Camera - Night Vision, 720P, 2.4" LCD Display, Motion Detection, NTSC/PAL TV System - ETKDC-720P MPN: ETKDC-720P and other things. But when I try this product it didn't work, and I request an authorization approval which I received very promptly and I send the product back.
After almost two months of waiting for a decision from Tiger Direct I decided to contact them to find out if there was any problem for my credit. And what Jocelyn ** told me that this will going to take a while before I can received an answer, because they have to go thru the warehouse first and then they will give the credit and for that will going to be a while. My perception is that they will not going to give the credit, Period. But one thing is for sure I will never buy anything again from them.

The first time we ordered they cancelled the order. The second order did work but it came in with a power adapter that was DOA. When we called for a replacement, customer service flatly denied our request saying that they were just a re-seller and didn't have anymore of that product then tried to sell us a warranty. After playing the game for a while, he gave us the original suppliers phone number. I've been a customer for over ten years and after this, - we won't be purchasing from TigerDirect again. TigerDirect didn't do me any favors or make my purchase easier. I'll just go to the original suppliers, no one needs a condescending, obtuse middleman.

Received a unprofessionally packaged CPU from them. They told me they would send RMA but haven't and will not answer call to customer support. Told nothing is returnable on company homepage...package unopened, have packing slip.
TigerDirect Company Profile
Company Name:

TigerDirect

Website:

http://www.tigerdirect.com/