Consumer Complaints and Reviews

I ordered a watch with day, date, and time. Received watch 6/9. Watch was in mailing envelope wrapped in newspaper. No box, no directions. It doesn't keep accurate time. Day and date dials don't work at all. The only thing I can say is the watch still had its plastic covers on it. When I looked to see about returns, I find that is also a rip off. Overstock does not return your full refund. They give all kinds of excuses. Restocking fees. You pay for the return. You pay if you removed the wrapping. So I figure I just got ripped off $30.00. It's a good thing I never ordered furniture or a rug. The shipping return costs alone would kill ya. This isn't right to do business this way. And I am disappointed in a company that shipped this watch from Ohio. When their headquarters in Salt Lake is about 3 hrs away. And as far as saving money! There are other sites less expensive. By the way. I have no order number only a USPS tracking number.

They don't care. No matter if it is your fault or theirs, they DO NOT care ONE BIT. In my case UPS picked up the wrong package from my porch and sent it to the as return. These were a pair of chairs worth $600. (My return item was worth less than $150). The idiots processed my return and refunded $150 for something that was not theirs to begin with. How dumb! I gave them heads up, before the package got to their warehouse. They said they know what they received is not theirs and will be returned back to you. BUT NOTHING! Then I went through a series of bad individuals who kept making excuses, unapologetic and rude. Today, almost 10 days later I neither have my chairs nor my money. They took what mine and kept it! without a word. I'm appalled by them and their service. Please don't throw your money by giving them business. I cant insist enough. Not worth it!

It is hard to know where to begin! Dumbfounded! Overstock sold me crystal cabinet knobs, however, they were defective; they could not be screwed into the cabinets - the holes in the knobs were not adequately drilled. So, I contacted them, alerted them to the problem and they sent me a return label. THEN when they received the defective stuff back, I got a return email notification that of the $32.02 total cost they took back a discount of -$3.84 and charged shipping return - $11.26!!! And are refunding me $16.92! And that is for stuff that was defective. And these knobs weighed next to nothing. Needless to say I will never order from them again, and I would recommend that anyone else making an online purchase when they call themselves Overstock there is probably a reason these items are Overstocked, because they are marketing defective stuff. Don't waste your time and money $.

I purchased a high-end Sony camera from Overstock. It was described as new. When I received the item, several accessories were throw in the shipping box, the camera was clearly used, missing manuals, had the serial number stickers removed from the box (I didn't check the camera itself), and a large label that indicated it may be a non-US model (which means the manufacturer's warranty would not be honored - despite the item description saying it had a 1 year manufacturer warranty).
When I contacted Overstock, they did not seem interested and assured me it was not gray-market, despite the label on the actual item. While they provided an RMA, I had an event to photograph that weekend which left me using my business interruption insurance because I needed to make alternate plans. Very risky to buy from Overstock.

I ordered a 6 inch memory foam mattress from Overstock.com. A week and a half later when I received the memory foam mattress it was only 3 inches thick, and there are stains on the mattress and had signs of prior use. It is illegal to repackage and resell used mattresses and bedding. I most certainly be reporting this.
How do I know I can trust these reviews about Overstock.com?
790,221 reviews on ConsumerAffairs are verified.
We require contact information to ensure our reviewers are real.
We use intelligent software that helps us maintain the integrity of reviews.
Our moderators read all reviews to verify quality and helpfulness.
For more information about reviews on ConsumerAffairs.com please visit our FAQ.

If you're thinking about buying/opening a store card with OVERSTOCK run for your life! We have made a few purchases about a year ago (using the store card) and a few more throughout the year and never missed a payment. First let me warn you, Overstock prices are sooooo much higher than Amazon, for example, today I found a changing pad cover (for babies) on Overstock for $20+ and then found the exact same one on Amazon for $6 (%300+ more) and that's only one example! Now, the real scary part is that today I checked my Overstock card account and found 2 interest charges of $291 a month apart (on a $650 balance!) and another charge for $604 promotional something that is not reflected on the balance (yet) but is under "charge" on the activity page.
STAY AWAY from this group, the stuff we got from them is cheap but way overpriced. I regret the day I opened an account/card with them and I cannot wait to close it after I try to resolve this matter. Check their prices. You'll see for yourself and whatever you do, DO NOT open a card with them unless you want insane amounts charged to your account! Will be posting a list of links comparing their prices to other stores, here and on social media, after I gather all the info and get an answer about those insane charges.

I like the great selection Overstock.com has. They always have what I am looking for at great prices. The site is easy to navigate and use and they have good payment options. My overall experience was great. Checkout was easy and my item was delivered within a reasonable amount of time. Overstock.com is everything I want.

I like that you can shop for all your furniture need all online. It has a mobile friendly app to use and search for thousands of furniture items. I also like that everything on this site is simple to use. A minor thing that can be improved for a much better experience to shop on Overstock is you get points for shopping there and you can use the points to get free stuff. The overall experience I have with Overstock.com is great. Simple layout with simple colors and use makes this site great for shopping furniture. Just add the item and check out. It takes off the stress when you are shopping for furniture.

Overstock has a lot of different items that makes it easy to shop and they also have good prices with cheap shipping. I enjoy the layout of the store as it is easy to navigate. I have bought a few things over the years and the checkout process is simple and easy. The selection is pretty good but limited, maybe not as robust as Amazon. Also, I would maybe like a few more video games or movies. But overall I do not really have any complaints.

I like the way the store is made and you are able to receive your package in a good for and timely manner. The store has a lot of options and it is always very cheap and considered one of the best stores ever made in the net.

There are many things I like about Overstock like their prices and also their quality of items. I like how it is online and their website layout is very easy to use. When I used them I did not have any problem with them. Overstock lets me buy large decorations and furniture pieces with little to no charge for shipping. I like the variety of options that I can choose from and I also like that a lot of people use them. The only thing that I did not like is that they do not have a physical store.

I like Overstock.com's wide selection. The first time was a bit overwhelming but once I was acquainted with their site, it was fun and easy. They offer a very enjoyable shopping experience for sure. They almost always have what I'm looking for, if not better, and at a really great, reasonable price. They're always at the top of my list for online shopping. But I wish they maybe had an app that I could easily shop from and browse on my phone. Other than that I am very satisfied with this company.

I order stuff for a friend's iPod, like skins and a cover and a pair of generic headphones and it got to him within a few days. I found these to be of high quality and when I had questions about the order, the customer service was very helpful. They are, hands down, the least expensive out of online discounters from which I have purchased. If I want iPod skins or covers, it shelves them in a way which makes it easier to read and I don't see any obvious "sponsored sellers" that would confused me or obstruct my view of Overstock. The market is so flooded with Chinese/overseas and it's good (and I don't have to wait 3-6 weeks or more for cheaper goods) but I am sure if there's a quality check with these items or if any of the beauty products are checked for authenticity. I don't see where Overstock make this vetting a priority.

I like how everything seems to be in place at Overstock. I like the merchandise, the way the website is set up, the prices, and the merchants who sell products on that site. The only thing I would change is the way some payments are set up and the delivery fees for most of their merchandise. I would also change the website colors. But I like the product selection, the purchasing process, the customer service. It's been a very positive experience for me using Overstock.com. No other site is better except, Amazon.com!

I came across Overstock.com when I was searching on Google for an item and saw that they had it for a lower price than anywhere else I looked. I was very happy and the rest of the process went smoothly. The main dislike is the limited selection that is available, but I assume that just comes with the territory. Also, sometimes the descriptions of the items are a bit obscure and the site sometimes needs more research to make a sound decision. But I like the occasional good luck in finding a heavy discount on something I need. The selection isn't huge, but when they have what you need it is usually one of the best deals to be found.

I came across Overstock accidentally when searching for craft supplies. They had the best price of the item I had been searching for. I like how they have such a wide variety/selection of items. I have gotten both craft supplies and luggage from there, which are two completely different types of things. There were other things too, but these two were my most recent purchases from there. So far my experience with them has been good. I have been happy with the items I got. The process of finding what I needed and going through checkout had been easy.

I love Overstock.com because the website offers a bunch of different products at a discounted price. You can find pretty much anything that you are looking for on their site. If I could change anything about Overstock.com, it would be to have more of the items in stock. There are some times that I go online to their site and I get all the way to the checkout part to find out that the product is no longer in stock. That is very disheartening at times. But most of the time, Overstock.com's prices beat the leading online retailers like Amazon or eBay.

They have a lot of variety but they have all kinds of items from household to jewelry, something in everyone's price range. They have good return policy if you need that. If something arrives damaged they fix this fast. However, it can be expensive but I think that free shipping and combined shipping would be a great additive for this company, also prices that are fair and reasonable. But I have got some great quality items here. They have good customer service and excellent shipping department which is easy to deal with.

Overstock.com has a wide variety of products from clothes to toys and more. Love the selection of items that have great low prices and very efficient brand name products. I hope they would continue to make more items available and widen the variety even more to where it's a seamless shopping experience and the customer retention would rise and grow sufficiently. But I love the overall service in general for starts. Very sufficient shipping options available as well.

I like shopping online from my computer, the amount of options, the ease of delivery, the departments to chose from, the customer service chat, the price match, shopping alone and finding new items with no adds and no pop ups. There was a lot to choose from and it was easy and relaxing. I enjoy it and I will always shop there. Always a good experience.

I like their prices and the variety of their stock. I have found some great bargains at their store, and can usually find a bargain on the shipping costs, too. I dislike the search function at Overstock. I have tried many, many times to search for a specific item -- for example, a specific color of pillow, or size and color of bedding. When I search, the result often include irrelevant products. Also, the site is sometimes slow, and I give up and look elsewhere for the item I want to purchase. Overall, my experience with Overstock is positive. The purchasing process is simple and straightforward, customer service has been prompt and courteous on the occasions I have engaged with them.

It was a nice experience with Overstock.com. I was able to get my items on time with no hassles which is always nice. I like the customer service as well and what they have been able to help me with. I like the inventory and what they have to offer me. Nice selection and cheaper prices. I like the look of the website as well and how easy it is to navigate. But I would love to see some free shipping possibly.

Selection is pretty good but these days it seems to be outdated for some reason. Maybe adding more umph to the site or better picture quality. The site just doesn't seem appealing to me. Also, the prices use to be good but they seem to be creeping up to be comparable to other sites. It needs to be easier to return products and I wish they would have products as in other items you might like, more like Amazon has and it feels pretty fuddy duddy anymore, like it's old school compared to more interesting sites. But I like the wide variety of products offered and it is easy to check out. Things I've ordered from there have arrived quickly.

My experience with using Overstock.com was good. They need more choices in product selections such as more designs of their lamps and throw rugs and colors but overall the choices are good. Overstock.com has reasonable prices and a good selection of stock. I like the selection of kitchen accessories they have and small appliances. They seem to have quite a few to choose from in those areas.

Everything about Overstock's website is amazing. I have been using them for a couple years now and never had any issues and they always have a great selection. They have tons of unique products that are a great price that you won't find anywhere else. The prices are reasonable. I have always loved getting my household items like furniture, decorations, and more from them.

Overstock is great because of low prices and have a plethora of products that are really great value and good expectations. Overstock makes me feel secure about my purchases and they sell really good. I have always been handled correctly when it comes to customer service and tend to do what I need. On the other hand, they sell out of things really quick because of high demand. But I am still able to find something I really want. Overall, I highly recommend this site to my friends.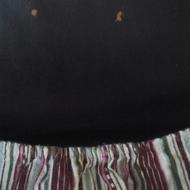 Bought sofa leather set 7 months ago online through Overstock.com. After read reviews I bought it. I started noticing peeling just in one spot. Back rest area pin hole size. I contacted both Overstock.com and Abbyson Living. I have sent pictures of couches. I am still under the so called warranty (1 year). So far a lot of calls on my end and no resolution. They have not returned any of my emails or calls. I am very upset. I tried to write a review on overstock but have been blocked somehow. That link on the website is not working? I think something needs to be done about this. I work hard for my money and this was first time buying leather set. These people need to advertise honestly and tell people front page that it is some sort of bonded leather instead of advertising as "top grain leather". This was a very expensive mistake that I guess I will not get any resolution and now I am out my hard earned money. Leather fraud.

Overstock has everything I could ever imagine at a very discounted rate compared to other online stores. They offer price matching, free shipping on some things, they allow me to complete everything I need to with my ordering in a timely manner. They are honest, transparent and the shipping is fast and affordable. They are an all around dependable online company. The site itself is very easy to choose from and it is free of clutter. The items are also all listed with plenty of room around them.
They can't do enough with the online chat service to be able to help me should I run into a problem, though that doesn't happen very often. Purchasing could not be easier or more secure. I also had one instance with a customer service representative who's new to his job and didn't know everything that he was doing but Overstock reassured me that they would make thing right with me and did so in a very timely manner. Other than that, they have a top notch customer service that is second to none.

I like the wide selection of products that Overstock carries and they have great prices. They have easy to navigate website. They have fast shipping and always on time. It's been a very good experience each time I shop online with them. I never had to complain about a product I have purchased from them.

It's a great website that always has a lot of things in stock that I want. It's very easy to navigate, the prices are reasonable and they are never out of stock with their products. The website layout is also very good. They have a wide range of stuff, but specifically their home department is great. Every time I've used it I get inspired to do stuff around the house. The site helped transform my garden into a waterful and rock garden, it's great to look at every day.
Overstock.com Company Profile
Company Name:

Overstock.com

Website:

http://www.overstock.com/