Consumer Complaints and Reviews

I bought a toy for my kid, it was $27 USD, then I paid $20 for express shipping. I place the order. 5 days go by and no update or item in my hands (express was 2-4 days shipping). I request the order be cancelled, they replay that it was shipped already and they say I put the request in after they shipped... (this is a lie as the messages from their help desk have time stamps that I submitted the day before they claim they shipped.) The next day I get notification from the shipping company that they have received the item for shipment. 5 days later still no item and I got slapped with $18 in customs fees before DHL will deliver. So in all a $27 toy for my kid ended up with another $38 USD totaling $64 USD or $86.09 CAD. Was told I would have to pay all the shipping and customs to return it so that's not gonna work. DON'T GET BURNED BY THESE GUYS!!!

I bought two item after I have opened an A/C with them. So I paid for one pair of shoe and one perfume. The shoe was delivery but the size was one size smaller compare to what I order, so I send it back to CA as the instruction. After one month, they said they never receive it!! Now they began to ask for the tracking number, paperwork to prove and so on. You know what? They will never pay you back. That is the bottom line. Second item, I never receive them. No refund at all. Question was, why we have to deal with company like this? You buy you fool.

I receive messages from customs that they have packages and need to charge me. I tell them to contact authorities and refuse any import from LightInTheBox. It has been 2 months since I placed the order and LightInTheBox still sends messages (every other day) saying "your package is on its way" and packages and they kept charging my credit card (~700$). They are a complete scam, I never received any money back, and no 100$ either.

I bought an item from them over a month ago. I get the same answer every time. They have even given me a tracking number but it goes nowhere but to China. I will say this. If you like getting made and have your money stolen from you then I would say go and buy from them but if you don't like getting mad then you better stay away from them. Far, far away.

My order ($182 worth) was placed over 3 1/2 weeks ago, it's still not arrived, it has been in customs for days, and I am bracing for the worse now that I have read all these bad reviews. I will never order from these people again. I will shop from here the US, I had no idea where it was coming from. I feel like a fool.
How do I know I can trust these reviews about LightInTheBox.com?
791,967 reviews on ConsumerAffairs are verified.
We require contact information to ensure our reviewers are real.
We use intelligent software that helps us maintain the integrity of reviews.
Our moderators read all reviews to verify quality and helpfulness.
For more information about reviews on ConsumerAffairs.com please visit our FAQ.

I placed a order for dive suit (55 USD) and dive socks (8 USD) + transport 17 USD. The day later I received a message from LightInTheBox that the dive suit was not available anymore. Same day I cancelled the total order as transport cost for only the socks was not in proportion. This was not possible as the parcel had been shipped already. A few days later DHL delivered the parcel claiming 15 USD customs charges. (This for socks value (USD?¿?¿) I did refuse the parcel and claimed full reimbursement from LightInTheBox as credit card had been charged yet. Reimbursement is not an option. This company is a full scam.

If I could give this company a -0, I would. The verbiage is misleading and I will be contacting the BBB. I placed an order for fans and chose the 2-3 expedited shipping. On 20 May 2017, I placed the order only to find out, the hands fans would not be shipped until 29 May 2017. This is not what the companies purchase order states. This is why Amazon is going to be around, they are clearly transparent when dealing with the consumer. LightinTheBox, you should change your name to Darkness. I should have read the reviews prior to dealing with this company.

I placed an order for two bathroom faucets, and, still perusing the site, realized I wanted the faucets with the matching sink closures. I canceled the order and later confirmed, using their data logger, that I did this within 8 minutes of placing the order. They required an explanation in the cancellation ticket, so I mentioned that I was replacing the first faucets with the ones we really wanted. The next day I received an email saying that the order could not be canceled, because it had already been shipped. I had a hard time believing that they had shipped within 8 minutes. In fact, later in the day I received a notice that the item had shipped. The "can't be canceled" message actually arrived 10 hours and 5 minutes prior to the "item has been shipped" message.
It took several days to receive all 4 faucets, and I wanted to inspect the second set. When I went back to see the status of my ticket, the ticket had been closed. So, I opened a new ticket, (or so I thought) explaining the situation, and demanding a return and refund. Two days later I went to check on this new ticket, and it was actually never created. I can see only my original ticket, with a closed status. Their refusal to cancel this order has cost me $155.34 USD total. This phony reason for cancellation (who ships within 8 minutes?) and then lying to me about it is totally unacceptable and unprofessional. And now they won't even create the ticket I submitted. These guys are crooks and liars. Don't buy anything from them unless you want to get cheated.

I ordered some placemats on 3 March 2017 - No delivery to date as at 22 May so roughly 70 days later. LighInTheBox keeps fobbing me off by asking me to wait and closing any ticket I raised. I feel they have no intention to admit responsibility or to reimburse me. Very very disappointing.


Another bad review to add to list of complaints about this company. Made a purchase of $90 (before I read the reviews unfortunately) and close to 3 months in I have not received my purchase. They refused to give me a refund, despite the shipping carrier admitting they lost the package. I had to talk to my bank about refunding the charge. They are awful!!! They tried to dismiss my complaints, and wouldn't get back to me. It's not worth buying from them.

If there was a minus 5 stars option that would be my response with these **... I have ordered a tattoo machine, on May 2nd order was placed, May 4th payment was taken, May 5th the ** was supposed to be shipped. Today is May 17th and I haven't received my package. I emailed them about the issue and their automated system created a ticket to solve the issue, and called UPS and they havent received it there either. I'm asking for my money back and no response whatsoever. I been looking for their customer service phone number but I havent find anything, all the number I have called are out of service... This is the worst website ever... I rather keep buying at AMAZON... First and last time this people take my money.

My first purchase of earrings was fine. An order I placed last evening due to getting a notice... "YOUR CREDIT OF $75 will expire at midnight." So I thought "I don't remember having a credit". Well I didn't have a credit... I contacted customer service immediately after a credit card charge showed up on my account of $151.00. There was no discount, just a fraudulent scam to get me to buy more items. I got another email from them this afternoon thinking they had made things right and cancelled my order, when in fact, those orders had shipped already!
This company should be taken down and put out of business. It's funny, though, when I tried to with them this morning telling them to cancel my order, I never got a response. When I tried to get in touch this afternoon... The "THIS email box is not monitored. PLEASE GET IN TOUCH WITH CUSTOMER SERVICE." There is no customer service! ONE BIG SCAM COMPANY! Don't ever buy anything from them!

Purchased makeup for my daughter, it said 5-7 days. Ended up over a month. Then the makeup case came broken due to poor packaging and the makeup itself, truly cheap. I order brushes for myself that came in an Hello Kitty can which the brushes itself seem fit for a 2-year-old. Complete waste of money!

I ordered some magnets and toys from them two months ago. I should have read the reviews first of course. Still waiting for my maggies! They reply to my inquiries with a generic response and now say that it could take another 60 days. What!? After reading the reviews I see this is typical of them. Jerks! I would steal their lunch money if I could. Jerk faces.

I ordered a set of sheets that were advertised as "100% Cotton". When received they were clearly a "Polyester/Cotton" blend. It said so right on the tag which was sewn into the sheets! When I contacted them they fed me some sort of bull about, "Will have to check on their quality control." and then they marked the ticket as "RESOLVED" despite the fact that I didn't even respond to them. I'm expected to pay for shipping to send them back and then they will "decide after inspecting the item" as to whether or not I should get my money back... right! THIS COMPANY IS A TOTAL FRAUD. After reading these reviews it seems like they are misrepresenting ALL OF THEIR PRODUCTS. There is one positive review here on ConsumerAffairs and I guarantee it was written by one of their staff members. DO NOT ORDER FROM THIS COMPANY.

I ordered a dress that costed about $80.00 then I want it to ship out expedited that costed about $20.00. The dress was expected to arrive in about 2-3 days. I ordered it on Apr. 28th and on the same day the LightInTheBox took my money in all about $100.00. The dress didn't come for a week. I contacted them by email (the only way) and I wanted to cancel the order since I needed the dress for an event which would be in starting in a day. The responder, Yvette, kept on telling me that I couldn't cancel the order and if she cancel it now, the company would charged me 50% of my money which was about $50. I told her that it was the LightInTheBox which broke the promised NOT me. So how come she would charged 50%. Yvette wrote back and told me that it was my mistake, NOT the LightInTheBox mistake. And she would help me to complete my order and send out on May 16th and expected for another 2-3 days delivery.
It seemed to me that since the LightInTheBox which is based in China, it doesn't care about the customers whom are abroad. The only thing it does is to take money from the customers and who cares about the products. This is just ridiculous and I don't know why the Consumer Affairs or the BBB still haven't done anything to block this scam business from operating in the US.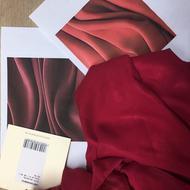 BEWARE OF TERRIBLE COLOR MATCH TO THEIR WEBSITE COLOR SAMPLES. Received 3 bridesmaid dresses that I ordered in Burgundy color (from their chart). What I did receive was three "RED" dresses. Now they will not refund my order. Terrible company with poor customer service. Stuck with this color. See attached photo for yourself.

This has been an absolutely HORRIBLE experience!!! Nowhere on your website do you disclose that the merchandise ordered would be coming from China or that there would be international fees charged in addition to the cost of the order!! Your shipping dates are absolutely OFF and very misleading! In the description of the item I ordered, it states "100 Pc Decorative Flowers" making a consumer think they are paying for 100-PIECES, and yet it is for ONLY ONE! ONLY ONE... Why would anyone in their right mind pay for ONE flower to be shipped from CHINA and wait damned near 3-weeks to get it??? Only someone who was defrauded by your company through its con-artist website. This entire experience has been one HOAX... Absolute FRAUD!!! You should not be allowed to sell anything in the United States!

This was the first time I ordered from LightInThe Box and it will be my last. The hat I ordered was not at all like it was pictured on the website. It was on sale and the price was good, but the quality was horrible. The packaging was a joke and the hat came all smashed. Also my credit card number was stolen and they tried to charge several hundred dollars, although my credit card company recognized it as a possible fraud and did not allow it to go through. However they did manage to hack into my online credit card account and stole all my rewards (over 12,000 points) and used it to get a hotel room. It's a terrible company. Do not order anything from LightIntheBox!!!!

DO NOT order anything from this company, they are horrible and won't exchange anything. I ordered a straight up size 4 dress that was NOT custom tailored and they would not exchange it for another size saying they don't exchange custom ordered dresses. Where they got that from I don't know. I did not send them any measurements!!! What a horrible customer service and buying experience! Dissatisfied customer. Will never order from them again!

I ordered lights from this website and paid for shipping insurance. When the items arrived they were broken. They offered me 50% discount on the product, but I still had to pay for the incompetent shipping despite the fact I paid for insurance. Customer service were not willing to assist beyond this. Very, very dissatisfied that I had to pay $70 for shipping an item and that no responsibility was assumed for the fact shipping incompetence caused the item to arrive broken.

Ordered two pairs of sneakers. Received one. Continuously fill out ticket to msg customer service which is the only way feasible to contact. Never receive info on sneakers. Billed to my credit card but not sent. No one to resolve with and no helpful info from them. Terrible company to deal with.

This company turned to be an absolute nightmare for me as far as delivery and customer service. The quoted delivery time on the goods I ordered was 5-8 business days. After 10 days I received an email saying that the package was delivered, but in reality it was not. Tracked the package using the tracking link and showed the same, package delivered. So, I opened a ticket on the LightInTheBox website and got a computer generated standard message saying that I should wait my package is probably delayed a bit. OK.
I waited a few weeks, no package, opened another ticket, got the automated email again, wrote back another type of machine generated email arrived. Wrote back a few times, no human interaction just useless automated messages. Tried to find another way of contacting the company, none exists, wrote a bad review on their website, still no attention. Almost a months elapsed, no package, no refund, no useful contact with their customer service. I am a frequent online shopper but never seen something like this. This company is TOTALLY USELESS, DO NOT ORDER ANYTHING FROM THEM BECAUSE THEIR CUSTOMER SERVICE IS NON-EXISTENT!!!

I first purchased a Jr bridesmaids dress and a pair of shoes for my daughter for a family member's wedding. My initial order actually arrived pretty quickly. No complaints there BUT they sent the wrong shoes. Not the wrong size but a completely different shoe than I ordered. The dress was a tad too big, which was not their fault but I immediately contacted them and wanted to return the dress and shoes and get the dress one size smaller. They told me that the dress was "made-to-order" and could not be returned. There was nothing "made-to-order" about this dress. It was a standard size in a standard color that shipped within 36 hours of me placing the order. The dress had never been worn, altered, and tags were still on. In fact, I contacted them the very day that I received the dress. After throwing a fit and threatening to do a chargeback on my credit card if they would not accept the return, they finally agreed to take it back.
I did not want to have to wait for the first dress to be returned before the second one was shipped so I went ahead and placed a second order for a second dress. The handling plus shipping time combined should have been 14-22 business days. It is now at 28 business days and still no dress. At this point, the wedding is in 3 days so even if it gets here in the next 3 days, there will not be enough time to have it shortened (it was a floor length dress that will need to be hemmed). When I contacted them and told them that I would need to return this one dress as well because I no longer have any use for it, they suggested that I just keep it because the shipping cost would be too much to return it. Terrible customer service. Do NOT buy from this company.

I ordered 2 ball gowns on 1/28/2017 for an event on 2/17/17. I paid $34 for 2-3 day expedited shipping. I kept sending "tickets" with no response from the company. I finally received a response when I threatened to file a complaint in March. I wanted a refund because the event had passed. They shipped one dress, I received mid March. I contacted them again about the second dress demanding a refund. They have an excuse for everything. I was persistent and sent them a copy of my filed complaint with the attorney general. Miraculously, a refund appeared in my Light in the box account. They never notified me. I needed to find it. Then you must request it be put back in your bank account/card another long process.
I sent them another ticket requesting my expedited shipping fee returned to me since it took almost 2 months for the first dress to arrive and the other one never arrived 3 months later. I then got a response I must have misunderstood 2-3 day expedited shipping and they are not at fault for anything. They are keeping my $34 expedited shipping fee. This is absolutely the worst company to business with. Their customer service is the worst I have ever seen and not consumer friendly. They border on stealing with their 2-3 expedited shipping. If it's not possible don't offer it. I will never shop here again ever. It cost me even more money because I needed to buy a dress for the event when this order never arrived.

This is my first time ordering from LightInThe Box website, and it will for sure be my last. I submitted tickets for two complaints and at no point was their "Customer Service" at all concerned with truly resolving my issues. Firstly, I paid extra money for express shipping in order to receive my item in 2-3 days from the shipping date. I did not receive my item until 7 days after the date it shipped, which was days after the event I purchased them for. When I finally received the item (shoes), I find that their US shoe sizes they advertise on their site are not correct, they are in fact SMALLER... and now, I'm stuck with "customized" shoes that do not fit and they will not allow me to return them. Seriously frustrated and disappointed in this company. I'm not sure how things work where they are, but where I am, it is clearly deceitful to sell an item using false information.

These ppl are cons. They are not legitimate. I order products and never received it. It has been over 6 weeks now, never got my money back. They never respond to emails neither do they have a telephone number. I am not the only one having this problem here.

I order and pay for a Stainless Steel Stove Single Camping BBQ Hiking Outdoor Picnic at 22 $, and they send me only a head burner for camping stove at 7$ value!!! I paid also 8$ custom tax for the value of order!

Having paid extra for fast postage of an item - I am still waiting on my product 5 days after the promised delivery date. Before purchase I was told it was 5 - 8 business days - we are now 13 business days and counting. Their customer service is appalling. When I contacted them they just said "Actually it could take up to 28 days. Thanks for your patience." DO NOT pay extra for delivery - it appears to be an absolute sham. I will review my product when [and if] I get it.
LightInTheBox.com Company Profile
Company Name:

LightInTheBox.com

Website:

http://www.lightinthebox.com/