Consumer Complaints and Reviews

I ordered a router from them, which was marked 24 hours to ship and paid for 2 day delivery service. 4 days later, it was marked shipped - but strangely enough there was no tracking record showing that the carrier ever received it. I complained repeatedly, and when I got fed up and asked for a refund or chargeback, lo and behold, the carrier received it. 11 days later. I still don't have it, though. So this could get worse. They're scammers. Stay away.

Ordered XXXL women goat skin vest with fake fur as per the size chart. Item received but 25cm (bust size) smaller than the chart. Suspect the size tag was fake. Returned the item back to China which cost me $22. After 48 days they refund the price of vest $52 only. I lost total shipping cost of $41. Very upset & feel like have been cheated. DO NOT USE THIS COMPANY.

I ordered 3 no. SWIFT Outdoor inflatable loungers. Order No.: #** on Monday 10 July 2017 from LightInTheBox.com. I'd never used the company before, and I checked out the customer reviews (as I always do) - which seemed to show the supplier was OK. LightInTheBox.com specifically promised a delivery within 3-4 days. I needed the items for the following weekend, so this seemed to be just what I wanted. When the items didn't arrive on time, I went back to the company's website to find out why, only to discover a message that told me it wasn't possible to track the order, and I should refer back to where I had ordered it - which led nowhere! I started to wonder what was going on.
The delivery eventually arrived on 19 July - too late for the event I wanted to use them for, and when I opened the package, I discovered there were only two loungers, not three. I'd been done up like a kipper. £48.62 for 2 loungers, 5 days late! I sent an e-mail to the company on 23 July, asking for a refund of the delivery charges - which given their unsatisfactory performance, I thought was the least they could do. It's now 07 August, and I'm still waiting for a reply. DON'T USE THIS COMPANY. THEY'RE A BUNCH OF CON ARTISTS.

Quality and workmanship is very poor of the wedding dress. Their website do not list any phone numbers. Their ticket resolution process is not prompt and no follow-through. Tickets are closed without any resolution. Return workflow is very lengthy and cumbersome. Packaging do not have instructions on where to return the item. Product return form is never mailed. Repeated requests in vain. I would highly recommend PayPal not to do business with such a vendor that is not honest and do not know how to service their accounts.

I wish I had read this lot before I got conned into dealing with this bunch of thieves. All we were ordering was fidget spinners (the latest craze for kids). They took a lifetime to arrive, even though the site said 3-4 days, and then one of them fell to pieces inside 10 minutes. Good job their website is so carefully constructed to make complaining almost impossible, though from what I have seen on here they don't give one anyway. If you ever think of buying anything from this lot, for heaven's sake think again. Anywhere is better than here, unless you like wasting money.
How do I know I can trust these reviews about LightInTheBox.com?
850,588 reviews on ConsumerAffairs are verified.
We require contact information to ensure our reviewers are real.
We use intelligent software that helps us maintain the integrity of reviews.
Our moderators read all reviews to verify quality and helpfulness.
For more information about reviews on ConsumerAffairs.com please visit our FAQ.

This company is totally fraud which steal money from customers if you make a big purchase. Mine was made on June 11, they gave me tracking number with inaccurate information then kept changing the delivery time 3 times. It's going to be almost 2 months and I haven't received anything yet. I already asked for a full refund and I'm still waiting for an answer.

The end of May I ordered favor boxes from LightInTheBox.com. The description on the website said expedited delivery in 4-8 days. The boxes arrived the end of June (after my wedding) date. I sent multiple e-mails prior to the wedding re delivery. I received only one response where they stated delivery in 4 weeks, not the 4-8 days. The company ignored my requests about how to return them. I am going to pop the unopened package into the mail and pray for the best. The lack of LightInTheBox responses shows they are not interested at all with customer satisfaction. I would not recommend this company to any one. In fact, I rate the company as 0 on a scale of 1-10. Please do not order from this company (for your own peace of mind).

They took 7 days to ship the item from China, then no tracking updates for 10 days until it arrived in NY at a USPS facility. We paid for "expedited" shipping for delivery in 8-14 calendar days. It took 23 days from when they confirmed the order. When the scheduled delivery date had come and gone, we asked for shipping status and their customer service responded that instead of the quoted 8-14 days it could take 26 days or more. Despite many attempts to unsubscribe from their e-mail advertisements, we still get an average of two a day. I have since blocked their domain name at our ISP. AVOID LightInTheBox.com!!!

I purchased a kitchen faucet with and led water-powered light. It started to fail after a couple of years (led light on nozzle) so I contacted the company to ship a replacement nozzle. They did not get back to me with a solution so I had to guess at replacement parts, waited until four of them shipped from China, took forever, and they are wrong!!! I am angry that I could scream!!! They provide no phone number contact (that might have helped). Now, I have to return these items!

Ordered 10 days ago (for 5 day shipping) - still "processing"!!! Very disappointed. They have effectively ruined the event I was ordering the items for as they took over 1 week before even notifying me that there was a problem with the order. I was expecting to receive the items before now and I have now had to cancel the order, with no chance to get the items I need in time now. AVOID THIS COMPANY!

Bought 2 different pairs of dance shoes, size 6. The sneaker dance shoe fit correctly but did not have dance soles and description did not detail this. The second pair fit like a 5. Contacted them to return but they claimed this was "custom fit" (there were no custom choices) and would not exchange for correct size. Their descriptions are inaccurate and misleading and their customer service is worthless.

I ordered an Android box from these clowns. I opted not to pay for delivery as it would be free with a 14 to 28 day delivery. It arrived the days after I left for a trip to the UK so my next door neighbor picked it up for me. When I got home I learned that there had been a COD charge of $13.39 for my "FREE" delivery. Do not deal with these pricks.

Bought my order on 23 May and received on 28 June, and to my GREAT disappointment & dismay, the material and workmanship is to my wild imagination, bra was so tiny that it could only fit a 9 yr old girl, top was too short it barely covers the navel and blouse was too wide with narrow sleeves. It just don't look the same as shown in the online picture. They want to charge in USD with no standard. Even Ethiopia's labour standard is much more better than China. My advise: DO NOT LET THESE SCAMS AKA CONMAN TO CHEAT YOUR MONEY LIKE HOW THEY SUCCESSFULLY DID TO ME. You don't even get to see the light in the box too.

I bought the LED lamp for 18 dollars. It took 1 month for delivery. Eventually when they call me to pick it up, they told I have to pay 20 bucks more "taxes". I return the lamp. So, the company charged me for returning service. Now I have 0.36 dollars. Big SCAM. LOOK on different sites as eBay or Amazon - they are much more reliable.

I ordered a wig on May 21st, 2017, I am still waiting for the wig to arrive. It is a good thing, that I didn't spend much. But this is the first and last time I purchase anything from LightInTheBox.com.

I bought 3 pairs of shoes, each pair was a different size, not the right size. I returned them along with the necessary paperwork, photos, explanation etc. It cost me $50 to send them back. Within a few weeks they verified by email they received the goods. I initially bought the shoes through PayPal. I put in dispute. It was not accepted because PayPal said the tracking number was invalid, even though I have the receipt number from Australia Post AND the LightInTheBox email verifying returned goods. NO REFUND.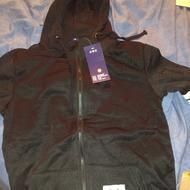 My experience with the company has been the same as everyone else that is speaking on this forum. I had ??? Ordered two jackets worth 41 dollars and have received only one and that turned out to be a women's jacket. To get a refund they are making me send back the jacket and who knows they still might tell me that they did not receive it. Bottom line is that they have screwed up and unwilling to take responsibility for their actions.

I bought a toy for my kid, it was $27 USD, then I paid $20 for express shipping. I place the order. 5 days go by and no update or item in my hands (express was 2-4 days shipping). I request the order be cancelled, they replay that it was shipped already and they say I put the request in after they shipped... (this is a lie as the messages from their help desk have time stamps that I submitted the day before they claim they shipped.) The next day I get notification from the shipping company that they have received the item for shipment. 5 days later still no item and I got slapped with $18 in customs fees before DHL will deliver. So in all a $27 toy for my kid ended up with another $38 USD totaling $64 USD or $86.09 CAD. Was told I would have to pay all the shipping and customs to return it so that's not gonna work. DON'T GET BURNED BY THESE GUYS!!!

I bought two item after I have opened an A/C with them. So I paid for one pair of shoe and one perfume. The shoe was delivery but the size was one size smaller compare to what I order, so I send it back to CA as the instruction. After one month, they said they never receive it!! Now they began to ask for the tracking number, paperwork to prove and so on. You know what? They will never pay you back. That is the bottom line. Second item, I never receive them. No refund at all. Question was, why we have to deal with company like this? You buy you fool.

I receive messages from customs that they have packages and need to charge me. I tell them to contact authorities and refuse any import from LightInTheBox. It has been 2 months since I placed the order and LightInTheBox still sends messages (every other day) saying "your package is on its way" and packages and they kept charging my credit card (~700$). They are a complete scam, I never received any money back, and no 100$ either.

I bought an item from them over a month ago. I get the same answer every time. They have even given me a tracking number but it goes nowhere but to China. I will say this. If you like getting made and have your money stolen from you then I would say go and buy from them but if you don't like getting mad then you better stay away from them. Far, far away.

My order ($182 worth) was placed over 3 1/2 weeks ago, it's still not arrived, it has been in customs for days, and I am bracing for the worse now that I have read all these bad reviews. I will never order from these people again. I will shop from here the US, I had no idea where it was coming from. I feel like a fool.

I placed a order for dive suit (55 USD) and dive socks (8 USD) + transport 17 USD. The day later I received a message from LightInTheBox that the dive suit was not available anymore. Same day I cancelled the total order as transport cost for only the socks was not in proportion. This was not possible as the parcel had been shipped already. A few days later DHL delivered the parcel claiming 15 USD customs charges. (This for socks value (USD?¿?¿) I did refuse the parcel and claimed full reimbursement from LightInTheBox as credit card had been charged yet. Reimbursement is not an option. This company is a full scam.

If I could give this company a -0, I would. The verbiage is misleading and I will be contacting the BBB. I placed an order for fans and chose the 2-3 expedited shipping. On 20 May 2017, I placed the order only to find out, the hands fans would not be shipped until 29 May 2017. This is not what the companies purchase order states. This is why Amazon is going to be around, they are clearly transparent when dealing with the consumer. LightinTheBox, you should change your name to Darkness. I should have read the reviews prior to dealing with this company.

I placed an order for two bathroom faucets, and, still perusing the site, realized I wanted the faucets with the matching sink closures. I canceled the order and later confirmed, using their data logger, that I did this within 8 minutes of placing the order. They required an explanation in the cancellation ticket, so I mentioned that I was replacing the first faucets with the ones we really wanted. The next day I received an email saying that the order could not be canceled, because it had already been shipped. I had a hard time believing that they had shipped within 8 minutes. In fact, later in the day I received a notice that the item had shipped. The "can't be canceled" message actually arrived 10 hours and 5 minutes prior to the "item has been shipped" message.
It took several days to receive all 4 faucets, and I wanted to inspect the second set. When I went back to see the status of my ticket, the ticket had been closed. So, I opened a new ticket, (or so I thought) explaining the situation, and demanding a return and refund. Two days later I went to check on this new ticket, and it was actually never created. I can see only my original ticket, with a closed status. Their refusal to cancel this order has cost me $155.34 USD total. This phony reason for cancellation (who ships within 8 minutes?) and then lying to me about it is totally unacceptable and unprofessional. And now they won't even create the ticket I submitted. These guys are crooks and liars. Don't buy anything from them unless you want to get cheated.

I ordered some placemats on 3 March 2017 - No delivery to date as at 22 May so roughly 70 days later. LighInTheBox keeps fobbing me off by asking me to wait and closing any ticket I raised. I feel they have no intention to admit responsibility or to reimburse me. Very very disappointing.


Another bad review to add to list of complaints about this company. Made a purchase of $90 (before I read the reviews unfortunately) and close to 3 months in I have not received my purchase. They refused to give me a refund, despite the shipping carrier admitting they lost the package. I had to talk to my bank about refunding the charge. They are awful!!! They tried to dismiss my complaints, and wouldn't get back to me. It's not worth buying from them.

If there was a minus 5 stars option that would be my response with these **... I have ordered a tattoo machine, on May 2nd order was placed, May 4th payment was taken, May 5th the ** was supposed to be shipped. Today is May 17th and I haven't received my package. I emailed them about the issue and their automated system created a ticket to solve the issue, and called UPS and they havent received it there either. I'm asking for my money back and no response whatsoever. I been looking for their customer service phone number but I havent find anything, all the number I have called are out of service... This is the worst website ever... I rather keep buying at AMAZON... First and last time this people take my money.

My first purchase of earrings was fine. An order I placed last evening due to getting a notice... "YOUR CREDIT OF $75 will expire at midnight." So I thought "I don't remember having a credit". Well I didn't have a credit... I contacted customer service immediately after a credit card charge showed up on my account of $151.00. There was no discount, just a fraudulent scam to get me to buy more items. I got another email from them this afternoon thinking they had made things right and cancelled my order, when in fact, those orders had shipped already!
This company should be taken down and put out of business. It's funny, though, when I tried to with them this morning telling them to cancel my order, I never got a response. When I tried to get in touch this afternoon... The "THIS email box is not monitored. PLEASE GET IN TOUCH WITH CUSTOMER SERVICE." There is no customer service! ONE BIG SCAM COMPANY! Don't ever buy anything from them!
LightInTheBox.com Company Profile
Company Name:

LightInTheBox.com

Website:

http://www.lightinthebox.com/