Consumer Complaints and Reviews

First and foremost - it took 4 weeks to receive my Order, which comprised a Halloween Mask and several Men's Dress Shirts. I thought the company might be suspicious when it took 15 days to even get a Shipped Notice with Tracking number, and then I noticed my order was being shipped by Yanwen express freight – BIG RED FLAG. They charged my Credit Card the very same day I orders, but didn't ship for 2 weeks – STRIKE ONE!
Secondly – Size LARGE is actually size EXTRA SMALL. I can sometimes wear Medium as I have a trim fit, but I couldn't even get my arms through the sleeves! Being that this company is suspect to poor customer service, it doesn't make sense to try and return for a refund; my time is more valuable than fighting with these people for a return - STRIKE TWO! Last but not least – The products are garbage or of poor quality - STRIKE THREE! 3 Strikes. You're Out with me!!

Purchased a petticoat that was supposed to be one size fits all and knee length and when it arrived it was about 10" long and would fit a 5 year old and did NOT arrive by the date it was promised! When I attempted to return it they told me I had to pay a very HIGH freight cost to return it and they would give me 30% of the cost back when it arrived. In other words, I pay $50 to return it and they give me back $3.95 of all the money I already spent. These chinese are so unreasonable. I will NEVER do business with this company or any others again!!!

I purchased several dresses. I ordered much larger than normal and they are still too small. Add to that the quality makes Kmart look stellar. So I wish to return. Now what - well you much log in. Conveniently (for them), their computer does not recognize my email. Thus I cannot log in. One cannot call - there is no phone. The return page is a lesson in technology - check out their customer services (not) page - it's ridiculous. I buy every item of clothing these days online. I have not come up against a company this bad in years. STAY AS FAR AWAY FROM THIS COMPANY AS POSSIBLE. I will be reporting this to the post office for mail fraud.

I can't comment on the product I ordered yet because after 2 weeks, I have not received it. I did not know this was coming from China. If you need something by a certain date, do not order from here, they cannot give you a reliable delivery date!

Never ordered from this company. After a terrible experience at TracFone; with purchase of Bring your own Smart Phone SIM Kit; I declined using Tracfone and went ahead with continuing service with Verizon Wireless. Tracfone has my previous service payment card number plus my cell phone number. I gave no permission to use either. I checked the balance on my bank card to discover Lightinbox San Jose CA had ripped off my account for $321.99. Are there two different companies? Lightinbox or Lightinthebox? I've asked the bank to stop payment but fear they will hit again so I have to do a card cancellation. Please look into these companies as I do not want others to receive fraudulent claims as I have. Thank you.
How do I know I can trust these reviews about LightInTheBox.com?
609,643 reviews on ConsumerAffairs are verified.
We require contact information to ensure our reviewers are real.
We use intelligent software that helps us maintain the integrity of reviews.
Our moderators read all reviews to verify quality and helpfulness.
For more information about reviews on ConsumerAffairs.com please visit our FAQ.

On 20 Sep 2016, I used PayPal to pay for my LightInTheBox order. Learning it would not ship until some time in Oct, I cancelled the order on 24 Sep. LightInTheBox has acknowledged the cancellation, but says my PayPal refund will take 3 to 5 days to process. This transaction was less then $40. I can understand a few hours, but not days to process.

I ordered a dress for a wedding. According to the shipping agreement the dress would arrive 3-5 days. Not true. I inquired 6 days later and they said it would take 3-5 more days. Over two weeks. This company is not reliable. If the item is not in stock they should advise the customer. It sucks they took my money and now I have no dress!!! Do not use this company. They are not reliable.

I was sent the wrong item and after not receiving full refund they are ignoring my messages for weeks now! I AM VERY VERY DISAPPOINTED WITH THE SERVICE. I wouldn't recommend this for anyone to go through!!!

I recently purchased several items for my bicycle: A West Biking bike rack, a bike mirror, a light, and gloves. Everything came in one box and nothing was wrapped. The mirror was broken (why would you ship a mirror without wrapping it to ensure that it will not get broken?). The rack came without a box and there were no instructions for assembly. There are pictures online, but I should not have to go through the extra work. Other companies ship the item inside a box with instruction. I wrote customer service and I received a reply stating that they were going to combine the two complaints because it was one order. That seemed reasonable. They asked that I attach a photo which I did. I attempted to put together the rack only to discover that the tools they included did not work. There were two screws that need to be loosen in order for the extension rod to release and attach to the bike. They could not be loosened so the product cannot be used.
I never heard from them again so I decided to check my account on their website. They did reply there versus my personal email which they had previously. They wanted me to ship the items back and said that they sent a return slip with the order. That is not true. Whatever shortcut that could take to get your money they did. After my purchase I went online to see if other customers had complaints. There were plenty. Lightinthebox knows and understands that they do not have to have good customer service because once they get your money there is nothing you can do about it. They offer prices that you think are great. It is not worth the hassle. Spend the extra ten dollars and deal with a company that appreciates your business. Lightinthebox knows that there will be someone else in line to buy their products. Do not let it be you.

I purchased a wig that I was supposed to receive in 2 weeks. It's been a month and I still haven't received it. The company will not issue a refund nor will they respond to my complaints. Please do not waste your times. I'm doing reviews left and right for this company for their horrible customer service!

I had made transactions with them in the past and always had items that were manufactured wrong. Don't look at all like what they advertised. This last purchased was just the cherry on top to stop me from ever using their website again. Order about 140 dollars worth of items. Now from the get go they are charging me for expedited shipping, which you can not opt out of and due to this one item being out of stock delays my shipping back for about two weeks. They didn't let me know what the hold up was. I had to inquire about why my package wasn't shipped yet.
After finding this one item wasn't in stock you think they would give me a refund without me having to ask since it never shipped out to me, well no. After opening a ticket and going back and forth with the customer service person about how they gave me a coupon to use for money off another purchase (which was not for this item it was for another top that was manufactured wrong) and I kept telling her that I wanted my money back. Why would I take a coupon for money off another purchase and not just get a refund?. Well end of the story I never received that item nor did I get my money back from their website. Do not buy from LightInTheBox is cheap stuff from China that never matches what they advertise and on top of that horrible customer service.

WARNING TO ALL: IT'S A SCAM CLOTHING SITE DO NOT ORDER FROM THEM! WORST CUSTOMER SERVICES EVER!!! Do not order from this company. My outfit came with a hole in it and I requested a refund. They are going to take the shipping fee out of my refund! It was their faulty product and I have to pay for the return shipping fee. Terrible business model. The material was crap and low quality. This is probably why it had a hole in it! I asked multiple times to have the contact of a supervisor or manager to solve this dispute and they were never responsive.

Order 110 volt bulbs get 230 v only bulbs, $30 down the drain. Didn't check reviews before I purchased, BIG OOOPS.

This company is a joke. The worst customer service I ever experienced. I think they should fall under the scam category. This is ridiculous. I just spent $600 to purchase a projector that does not work. Put a ticket to have replace and they keep sending me generic responses in my account. It has been more than 2 weeks, and those jerks keep playing me. Please DO NOT USE THIS WEBSITE. I will try escalate this issue a little further, to protect others from this mess. Their website is so misleading.

I ordered from this site. They emailed asking me to confirm my billing address. Threw a ticket and asked for a screenshot of my online banking of the transaction to prove my identity. I sent the billing. Refuse to send the pic of my bank transaction. The next morning my bank account was wiped out. Bank of America contacted me of fraudulent activity. This website is sick and it's no one to contact about the matter. I'm so pissed!!! Scam!!! Scam!!! Scam!!!

Bought a pair of shoes from this company - Nike running shoes. Bought them here because they were a slightly better deal compared to elsewhere. The shoes arrived in the wrong size. Had to jump through multiple hoops to get a return/exchange done. Had to pay myself for the shipping to send the shoes back even though the company sent the wrong size. Got the second pair of shoes. The exact same error on size for the second pair. Will never buy from this company again.

DO NOT SHOP HERE!!! I ordered a front and rear dashcam. They had great pricing and the product was exactly what I was looking for. I knew it was coming from China so I knew it would take some time. After a little while I submitted a ticket as they gave me a tracking number. Following the tracking number MY product was shipped to ID, I live in FL. They didn't get my billing address wrong and even the shipping address is correct in my profile.
When I contacted them via a ticket you write because they don't have a toll free number. They responded back that it was on the way and gave me a different tracking number. The tracking number they gave me shows it's being prepped for shipment for about a week. I replied several replies and they closed the ticket as "settled." I still don't have my stuff, someone in ID does though and they can't figure out how to expedite. I've requested my money back, but that isn't working. Simply put: DO NOT SHOP WITH: LIGHTINTHEBOX.COM. I can submit the links for my receipt and tickets where being a customer doesn't matter.

I ordered two pair of shoes for our wedding on July 20, 2016. Says, "Shipped July 28, 2016." I received an email. It was placed with a tracking number. I tracked my package that arrived in New York on Aug. 5, 2016. I checked daily with no progress. Finally I called the USPS and they said it is in Customs. They gave me Customs phone number that is always busy and their website which does not help me. LightIntheBox will not reply. I just ordered another pair of shoes from the USA which is due to arrive on Aug. 20th. USPS says it can take up to 45 days for my shoes to come out of Customs IF they release it. My next issue is trying to get my money back from LightInTheBox which is for $115.68. Lesson learned: Do not order from out of the country unless you are sure you can contact the company and it has good ratings which this company doesn't.

DO NOT ORDER FROM THIS PLACE. Their low prices are attractive, but the amount you save on stuff they send you that you can actually use/wear vs the amount you'll lose on low-grade quality dysfunctional pieces will have an end result in having paid full price for the things you can keep and a big pile of garbage you'd be ashamed to give to the homeless. They sent me multiple items nowhere close to matching the picture on their website. Material was complete garbage and the pretty a-line dress with a scalloped neckline looked like a garbage bag made of incredibly itchy material. Customer service is wretched. They close your complaint tickets before they're resolved, feign niceness and have you wait the "6-10 weeks" for your "full refund" once you've shipped back your item only to find that refund isn't even close to the amount you were owed and they've closed your ticket and will no longer respond to you.
Refund owed: $47.98. Refund received: $15.98. Total still owed: $32. I did everything to try and get my money back. I sent multiple complaints, referenced past ticket numbers, what was said, my credit card numbers that received the only partial refunds for what they told me I would receive full refunds on. I was given a complete runaround: generic replies that answered none of my questions.
After filing several complaints they told me the rest of the refund was credited to my LightInTheBox account. I checked. There was nothing. When I told them, this is what I got: "Dear Customer. We can not give you information about other orders. We thank you for your understanding in this matter. Please feel free to contact us if you have any further questions. Sincerely, Mini/LightInTheBox Customer Service." These customer representatives are a joke, liars, and thieves. Avoid, avoid, avoid.
Updated on 8/16/2016: This is an update on my complaint about not receiving full refunds on defective/wrong items returned to the company. After my review was seen on ** I was contacted by a customer service representative. The long and short: Sketchy as it gets. They offered to pay me off to delete my negative review on ** for their website. When I told them there was no option to delete, they told me once the review was updated to a positive review they would give me the rest of my refund and additional money on top of that for the hassle. When I told them I would only update my review once the matter was resolved they stopped replying. Do not trust this site. Do not trust their good reviews. Do not shop with them. So here I am again to make sure you know just what kind of company you're getting in bed with if you choose to shop with them.

Got the item and the power supply does not work. Had all the items tested at a professional shop. I sent them an email regarding the issue and I received a reply from LightInTheBox.com telling me how to track my shipment. Seems that they don't read emails. Part of the deal was a set of 56 inks that they still have not shipped out. No ETA. Also no response from them when asked about it. I also paid for the extra insurance that they claim will allow them to send out an immediate replacement should there be any issues. Great, but they won't even acknowledge that I am having issues with the product!!!
I was about to order a piercing kit from them but that is out of the question now, considering the severe lack of customer service I am getting so far. How insulting that they won't even read the email that came through to them in their "return and replace" section of their website. I would love to hear from them as to why I should ever consider doing business with them again.
Update. I put in a claim through PayPal and suddenly they closed all my open tickets with them. I then escalated the claim with PayPal and suddenly they contacted me. Still no resolution and not actually reading my concerns. I am getting nowhere with them. Never Again.

First of all I received the small electronics part that I had order on March 18 as stated. That was not the problem. I am 99.99% sure that my credit card information was stolen and used from within their company. The reasoning is as follows. In January of this year (2016) I received a new MasterCard with a brand new number to replace an old one. This card was only used for a few regular local transactions via the store terminals with the exception of 1 online purchase made with Light In The Box. I verified this to make sure that my memory was not slipping and my credit card statements confirmed that this card was only used for 1 online purchase as previously stated.
On my current statement for this card it showed 2 online transactions on July 14 with a company that I did not know of and did not do business with. After contacting both my credit card company and the business I found that my card number, full name, security number, mailing address and phone number were all entered correctly at this business site to pay subscription fees for accounts listed as belonging to two unknown individuals by the names of Yanzhen and Qingfu.
No one else has access to this card other than myself and the information needed is only given when making online purchases. Since there was only one online purchase made with this card at Light In The Box there was no other avenue for these fraudsters to have harvested all the needed information any place other than from them. I do not know if this happened due to it being an inherently bad company or if it is a reasonably good company with bad employees and a substandard security system, but in the end it does not really matter. Their company cannot be trusted with your credit card information. After searching the internet I have found that there was an incredibly long list of people with the same general complaint as I, but theirs were strong suspicions as to the source of the fraud, whereas in my case it is near impossible to say that it could have happened any other way. Buyer definitely do beware.
In closing, I tried contacting the company but their site only seems to deal with customer issues about existing orders. I am not pursuing any legal course since the amount is too small and I know I would be wasting my time, also I am also being reimbursed for these charges so I am not out any money. I do believe that if a person is not willing to at least make a small stand against such things by at least letting others know, then then they have absolutely no right to complain about such things happening.

These people are thieves. They send me a email saying my order was process and being ship. Got no tracking number. When I went to my account and my order the system says "no order on file". I can't reach them. DHL says they don't show that this company has send me anything. They asking me was I satisfied with what I order but they don't even have my order in their system. They are stealing hundred of thousands of dollars from people around the world. I pray that the God of Creation bring these crooks down. I advise everyone to write your government officials about this company so all of us can get justice!!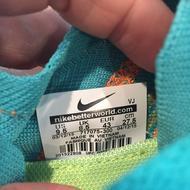 With my permission, I allowed my 12 year old daughter to order some Nike shoes from this website. I read the reviews first. Some people were happy with results; some were not. We rolled the dice. Bad gamble. Painful loss. She spent her own money and these were supposed to be her school shoes. The shoes came in and they are the wrong size. She ordered a US 11 and they sent her a US 9.5. When you "open a ticket," you tell them what went wrong and they send you a canned message with 2 options. "We are sorry about the inconvenience this may have caused." Really? Yes, it is inconvenient to have paid $63 for shoes that are way too small with birthday money she received from family.
You then get 2 options: 1. Return the item and they will refund you the original price. Therefore, you are out your shipping on the initial end and the amount it will cost me to mail the shoes back which is about $20. So, I am already in the negative almost $30 on a $63 dollar pair of shoes. The second option is keep the shoes and they will credit me $10. Wow, how kind of you. We get $10 and get to keep a pair of shoes that don't fit. That's fantastic. I am so angry. I should have known better but I thought we might come out on the positive end of things.
I, like others do not understand how you can order something from a company, get the wrong item and then they tell you that you have to lose money. Not one time have they offered to send the correct size or pair of shoes. This is the WORST CUSTOMER SERVICE EVER. If you order from here, you will lose out in some way. I will be contacting the Better Business Bureau to see if I have any recourse from here. If I could give a negative star rating, I would.

I purchased swimwear and kaftans from lightinthebox in June. My parcel was due to arrive in 10 days. I left to go on holiday 7th July, parcel still not arrived. July 11th parcel arrived with custom tax attached. My daughter refused to pay it as I had already gone away. They are now telling me I can only have a 50% refund of my money as it was refused because I had gone away. I am still waiting for a reply now and it is the 22nd of July. How is a company allowed to do this, anyone know?

I received the painting I ordered (after having to pay additional customs tax and it being sent using the wrong postal service - I paid for expedited - it was sent by snail mail). When the item was received the painting was a completely different colour to the one advertised (I had ensured I queried the colour palette before placing my order) and the item was faulty, with the paint and gold leaf flaking away. I informed LightInTheBox and they told me to return the item by the most 'economical method', which I did. They are now refusing to refund the product and therefore I am taking this matter further. DO NOT USE THIS SITE! If you have a complaint the only method of contact is email - which they ignore and repeat the same statements. Terrible, terrible service!

I ordered for a White wedding gown. Was worried after reading all the bad reviews, but it all proved to be wrong when I received the package. It was as expected, perfect and beautiful. Loved it.

I ordered a round crochet tablecloth, $59.26 in May. Received it in June. However, it was the wrong order and it took forever to get the address to return the item. Then when I returned it, they said the money would be back into my Paypal account and they never refunded my money.

I ordered an age 7 flower girl dress for my granddaughter which was lovely but grossly oversized as the child is just an average 7 year old. I ordered an age 6 expecting to be able to return the larger one as the return policy gives you 30 days but however when I contacted this company they said it had been custom made and was unreturnable. Never at any time did I give them any measurements. I then cancelled the age 6 bearing in mind it was only ordered the previous day but £25.00 was deducted from my refund admin/shipping charges. How had this been calculated is beyond me. 2nd order number is **.

This is a scam! Do not fall for it. Do not purchase from this web site. All products are the cheapest quality, there is no customer services, there are no returns, shipping is not 5-8 business days. This is a factory in China trying to sell on American soil their second hand products that they cannot place with wholesalers in the U. S. because they have way too many quality, customs and consumer protection act barriers.

So, they don't have a toll free number so I had to wait 24 hours (or longer) between each response, that never answered all my questions. One item I ordered was actually out of stock and cancelled, and I was refunded in store credit instead of it going back onto my card. When I asked about free shipping as I had already paid for shipping with my initial order, they continuously ignored the question. They kept showing a picture of a different item I ordered as to what was being cancelled leading me to think I needed to substitute that until I got a shipment confirmation for that item. Oh and the item that was cancelled was still being shown when I searched, but at a higher price. I guess they don't have a phone number because they realize how crappy they are and wouldn't be able to defend their company when out on the spot. So I haven't even received my items yet, and I will already never shop with this company again.
LightInTheBox.com Company Profile
Company Name:

LightInTheBox.com

Website:

http://www.lightinthebox.com/