Consumer Complaints and Reviews

This is my first time ordering from LightInThe Box website, and it will for sure be my last. I submitted tickets for two complaints and at no point was their "Customer Service" at all concerned with truly resolving my issues. Firstly, I paid extra money for express shipping in order to receive my item in 2-3 days from the shipping date. I did not receive my item until 7 days after the date it shipped, which was days after the event I purchased them for. When I finally received the item (shoes), I find that their US shoe sizes they advertise on their site are not correct, they are in fact SMALLER... and now, I'm stuck with "customized" shoes that do not fit and they will not allow me to return them. Seriously frustrated and disappointed in this company. I'm not sure how things work where they are, but where I am, it is clearly deceitful to sell an item using false information.

These ppl are cons. They are not legitimate. I order products and never received it. It has been over 6 weeks now, never got my money back. They never respond to emails neither do they have a telephone number. I am not the only one having this problem here.

I order and pay for a Stainless Steel Stove Single Camping BBQ Hiking Outdoor Picnic at 22 $, and they send me only a head burner for camping stove at 7$ value!!! I paid also 8$ custom tax for the value of order!

Having paid extra for fast postage of an item - I am still waiting on my product 5 days after the promised delivery date. Before purchase I was told it was 5 - 8 business days - we are now 13 business days and counting. Their customer service is appalling. When I contacted them they just said "Actually it could take up to 28 days. Thanks for your patience." DO NOT pay extra for delivery - it appears to be an absolute sham. I will review my product when [and if] I get it.

Wow where to start. Ordered a Xiaomi m2 wristband. 12th March 2017. Included extra for DAD shipping. Shipped in a couple of days or I should say marked as ship. No cancellation allowed after shipping. By end of March raised as goods not received. Ticket got back in progress message, but suddenly new tracking number appeared with I suspect new Xiaomi m2 sent. It got to the UK 4 April, and then a demand for extra £15 from the carrier for UK duties. This despite goods under £135 being import duty exempt!! So short story is despite it not being clearly stated the goods are coming from China. Don't use PayPal. It transpires that there is no cover from them for goods not bought from eBay. Also PayPal very difficult to deal with. Will be using visa in future where this a guarantee. Do not use this supplier unless you are prepared to lose the money. Very poor supplier not recommend.
How do I know I can trust these reviews about LightInTheBox.com?
739,825 reviews on ConsumerAffairs are verified.
We require contact information to ensure our reviewers are real.
We use intelligent software that helps us maintain the integrity of reviews.
Our moderators read all reviews to verify quality and helpfulness.
For more information about reviews on ConsumerAffairs.com please visit our FAQ.

Unbelievable. Go and buy these things in better places. I have had such a bad experience buying through LightInTheBox I will never buy anything there again. They told me that my order (that should have been an express order) is late due to high demand and that it will arrive to the warehouse after a few more days. After a few days they said a few more days and a few more. After two weeks I received a message that there was a "customs issue" and that the package came back to the warehouse and that they are canceling the order (when just the same day another representative told me that the item did not reach the warehouse). Shameful deceiving behavior. Look elsewhere.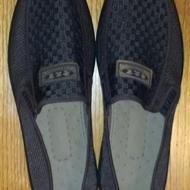 Kindly, I recently purchased a pair of men's shoes at a very fair price and my item arrived on time and in good order. This kindly company is based in China. The furthest I know: good. Kindly, I love China. It is a lovely country with excellent citizens. Kindly, I am granting this review to lend credibility to positive experience with this company. Thank you.

Will not be using this company as ordered shoes for myself but were too small even though stated my size. Asked for replacement as a bigger size but, these were still too small. Opted for a refund as postage to return items were too expensive in October last year. Still waiting for a refund even though have been communicating with company. I have had no joy and will be complaining to founders of company. This company should not be allowed to trade in the UK.

This is my first-time ordering from this company. Placed order on 3/18. My cc was charged on 3/19. On 3/21, I check to see how much longer would the order take to ship. They said, "we are waiting and will process soon." On 3/25, they said they are waiting from their supplier to see if they will get item or not and don't know when they will have the item to ship.
I requested to cancel the order so I can buy from another place. On the same day, they cancel my order and said I will get a full refund on my cc 1-2 days. It has been about a week and nothing. Now I can't even go to page/order to contact them. They remove any way to ask about the refund. I had to contact my cc for this. So lesson is they will charge your cc for item they don't even have on hand to sell and they will not refund you when you the order is cancel. Then they won't response to you anymore. Beware of this company.

Original Review
Received a defective product. They gave me an option to return it or receive 10 dollar credit. I chose credit. In order to get the credit I had to confirm the order was delivered. Once I did this I checked the balance and it is only .84 cents. They marked the issue as resolved and are ignoring my polite and civilized requests for remuneration.

I receive partial of my items. Never received the rest of my item which was $68.00 worth. Kept contacting them. It seems like its messages that are premade. Doesn't make sense. I can't sue them cause it's a waste of time and money cause they're located in China. I suggest no one buying from them. Don't do expedite. You won't get refunded. If you get your product good but don't accept it to come 2 to 3 business day that will never happen. This web page is like shopping at your own risk. Buy better thru Amazon. It's more legit and you actually talk to live people. LightInTheBox you will never talk to someone live.

I have never written a review before but felt compelled to warn others. DO NOT BUY from this site. I ordered a Bridesmaid dresses for my 4 year old daughter paying for delivery within 8 days. Over 3 weeks later I am now informed my package is in the country but I have to pay an additional £30 to have it delivered as the company are not declaring to customs the true worth of the items. A child's dress that should have cost just £47 now is ending up costing £77. The customer service is awful and in the end they totally ignore your messages. As the dress is obviously for a wedding it has been very stressful due to the poor communication. Please save yourselves the stress and even if you are paying a little extra from somewhere else at least you will have the peace of mind that you won't be send an extra bill.

First of all if I had checked the review for this website before ordering I would not have done it. This company operates out of China. There is no number to call and the total experience so far sucks. I paid for 2-3 days service. It's been more than a week and I still don't have it. There is no way to complain so I guess I am just going to wait and see if get it. PLEASE STAY AWAY FROM THIS SITE!!!

I ordered ONE product. A baby monitoring camera that was specifically meant to link to any of your tablets or smart phone via wi-fi in order to not have any cumbersome cords etc. They sent us the wrong product. I guess I can say at least they managed to send a camera! But it is completely the WRONG one! But joke's on them because the one we ordered was a simple $30 camera and they ended up sending us a MUCH nicer DVR camera home security system (approx. $130)! The only problem is that it requires setup and cords.
I am not even going to bother contacting customer service about this mix-up (especially after reading all the horror stories about how there really ISN'T one anyway). I think we might just end up selling it online or to a friend to get our money back. Our purchase did come in a timely manner BUT it's too bad it was the WRONG thing! Ultimately, I wouldn't recommend anyone use this website!

Horrible - paid premium for 24 Russian Piping Tips to decorate cakes and when I received the package, it only contained 12 tips and the bag inside the mailing envelope had a huge tear. Meaning it was defective from the factory before it was even sent. How could they have not noticed it? Plus, I could not log into my account (had no account even though I had received merchandise) but I found a way to send notice. So I get an email stating that they had sent another and if I didn't receive it to let them know - except I did NOT receive anything and I have no way of contacting them because for some reason I do not have any order under my name. There is no way to contact the company so I am escalating it to PayPal. Hopefully they can get my money back. It's no wonder I do not order anything online!!

I've received after almost 3 month the shoes and then paid 50% more to the customs/taxes etc... I'm living in Canada. The customer service will be prompt and say whatever you want to hear, but in time, don't expect to speed up. The photos are good and the quality is the second hand. The price is small. What can you expect!? IF you order have patience and wait for couple of months when you'll have the products from them. I think for duty free and taxes you should buy the insurance (I've declined) and I am not sure, but possible you get exempt for duty free.

I ordered a dress on February 14th and never received it. I cancelled my order (since it has not even been processed). It's a trap people! You only have 24 hours to cancel an order and even if you never get it? They will not give you a full refund. They won't make the item until you've paid for it. It takes 20 days to get said item but you can only refund it 24 hours after you paid for it. This is a scam! A total ripoff! Run away fast!!! Look at all the other bad reviews if you don't believe me!

The buying process is perfect. There is the possibility of adding shipping insurance, which means that you will be refunded the customs costs. They always give you an answer and try to leave you satisfied.

I ordered an ice skating dress on Jan 25th for my daughter's competition on March 5th. Figured this gave me plenty of time to receive and decide if the dress I ordered will work. The website said it would be 5-8 business days which would have meant I would receive no later than February 3rd. To make a long story short, they "said" they shipped the dress around February 24th but it was shipped back because delivery would not ship to a post office box. The website did not indicate this when I ordered it. They sent me an email and text that didn't give me any info only to click on a link which every time I did the links did not work. I searched over and over for a contact phone number in which I could not find and I could never log into a "message" I needed to read in my account. Finally, once I did it was already 4 days before my daughter's competition.
Once I found out what happened I sent them an email telling them I want a refund since it was now pointless. I never received a refund, today is March 11th and I just received an email today stating the order once again is being shipped and to click on a link to view shipping status. When I click on the link yet again I get a message telling me the link longer exists. It also said it would be delivered by March 8th and to contact them if not. This is the worst place I have ever ordered online. Can't contact them and they take your money and refuse to refund and ignore the request to cancel. I will go back to ordering from the legit company I've ordered from in the past and the skate shop I ended up getting my daughter's competition dress for her competition that is now over. The dress was $80 and I want my money back!

I ordered my product in January 18. I knew the shipping will be slow because the products come from China. I waited, and waited, and waited. Two months went by before I got two of the three products that I bought. The other one is still processing to this date! To be honest, the quality is better than expected, and the products looks the same as in the picture. I knew that their sizes run small, so I order 4XL and they were still a bit small, but not too small. Their customer service does not do anything except making promises and apologizing for the "inconveniences".
I know some of you will read this review and still want to order from them; therefore, I will give you these advice: If you have an event and you decide to buy from them, order from them at least 3 months before your event. Get ready to wait a looong time for your order. If you order clothes, make sure to add at least 3 sizes to what your actual size is. I wear Large, I ordered 4 XL. The quality is not "Good", it is "OK".

I order a package well over a month ago. It has not arrived. They said that they had been busy and it would be here by today. Still, the package has not arrived. They also said that they would not refund the money but give credit.

I ordered several products from this company recently. I kept one and would like to return the other two and receive a refund. I have written to the customer service for a return ticket. I still didn't get a response from this company. I am stuck with two products I don't want. This is so unfair. They sell clothes that are labeled LX too small.

I purchased a dress in December last year. It arrived very quickly which was great but the sizing was wrong. I contacted LightInTheBox (via email) and they said if I returned it they would refund my money. I did just that, I went to the post office and sent it back to them via tracked airmail and I have kept all receipts of this. When I got notification that my parcel had arrived at their warehouse, I waited a few days for them to contact me which they didn't so I contacted them. They informed me they had not received my parcel and would not be refunding me anything. I provided them with the receipts stating they had in fact received them and now they keep sending me the same emails saying they never received my email and can I send it again. This has been going on since the 7th of January. The dress cost me AU$200 + the cost of sending it back. This has been my worst online experience ever. Extremely unhappy.

I ordered a mother of the bride dress using the measurements provided by this company. When the dress arrived not only was it too large but the color was incorrect. In addition, It took almost 3 weeks and several emails to find out where the dress was and when it would arrive. As to no hassle returns as their website touts, that did not happen. They first suggested I have the dress altered and they would give me 20 percent off the price. When I told them the color was wrong too, they told me computers are different and could be the reason for the different color. They wanted me to take photos of the dress in natural light and send it to them. I refused and requested my no hassle refund.
After a week and multiple emails to the company they gave me 3 choices: 50 percent refund, and return the dress at my expense, 2nd 71 percent exchange for future purchase and return the dress at my expense and third points on their site for future purchases and return the dress at my expense. I learned a very hard lesson here: NEVER deal with foreign companies because what they say and what they deliver may be two different things. I did call my credit card company who is going to contact the company and try to have my money refunded. MY ADVICE DO NOT ORDER ANYTHING FROM LIGHTINTHEBOX!!!

I never write reviews due to lack of time which is why I ordered via internet. I ordered from this site knowing nothing about it... big mistake. I ordered 2 coats over two months ago. Just got tracking info currently shipping out of China. It will be summer by the time the coats arrive here. A couple of weeks after I ordered I received call from American Express fraud protection that charges had been attempted with my AmEx number in Japan. I had used my American Express for this purchase. This was the only unusual place I had used this card. I'm definitely linking the two together. I will update when/if I ever receive the coats. I will not use the site again as it takes too long for items to arrive, greater than 2 months is extreme. I don't have confidence in the site/company secondary to the issue with my credit card account. Lesson learned, read customer reviews before wasting time ordering from internet store based in another country.

I paid for expedited shipping, which they said would take 2-4 days. When my package didn't arrive, they told me it normally takes a week. Why did I pay extra? The stuff comes from China which always takes longer than anything - I've never gotten anything in less than 2 weeks - if I'm lucky. I still haven't received my order.

Ordered a pair of light-up shoes for my daughter for her birthday in early February. Site says 10-20 business days. Shoes never arrived, so I emailed them. "Oops," says they. "The shoes were returned to us by Customs." REALLY?? I call SHENANIGANS on that excuse! Wonder if they were going to tell me, or just leave me hanging out there waiting for shoes that weren't ever going to arrive? At least they offered a refund. It's too late to get them in time for her birthday now.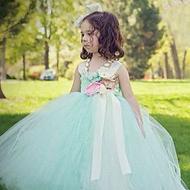 I ordered a Jr. bridesmaid dress and a flower girl dress from this company the first week of February. I understood that it would take time to ship. When I received the package the bridesmaid's dress was great. Really nice quality. However the other item I received was WRONG. It was a white hoop skirt??? I did not receive the tulle ballgown. I have been around and around with them trying to resolve this issue. All I get back is that my package was received... Thank you come again BS! I am livid! Obviously they packed the wrong item and expect me to pay $39.99 for a freaking hoop skirt I DO NOT NEED. Buy at your own risk. Pray they get it right or you'll be stuck without your correct items. I will NEVER buy from them again. EVER!!!

I ordered a painting via this website. After around 3 weeks of waiting I eventually received a letter from HMRC stating I'd need to pay a chunk of change in import duty!! The duty was over half of the price of the painting and when I quizzed LightInTheBox they simply said this can happen and that I *should* have taken out additional insurance. That was the first time I'd even heard of potential import issues! They then claimed they would refund half of the duty money - and even when I reluctantly agreed, they just didn't do it. I chased several times awaiting a PayPal refund, greeted with complete silence. This is a very dodgy company behind a glossy veneer and fancy website. If you are in the UK and wondering about placing an order, DON'T!!! There's a reason it's that cheap, and not a good one.

Excellent products. My wife and I ordered shoes, clothes and a nunchuck for Wii station at the beginning of January. Prices were very convenient, website easy to use. Order arrived within 2 weeks as agreed. Nice experience.
LightInTheBox.com Company Profile
Company Name:

LightInTheBox.com

Website:

http://www.lightinthebox.com/