Consumer Complaints and Reviews

I ordered two items of clothing. My credit card was charged immediately but I did not receive the items for several weeks. When I did receive them, I was shocked at what poor quality they were and how they did not look like the pictures online. I went to the website and tried to find at least a phone number to call someone at the company. Then I noticed they do not take returns (!) AND there is no way to contact this company.

There are no free returns with this company. The dress I bought is cheap looking and ugly fabric and poor fitting. But too bad for me, I am stuck with it because the cost to return is half the cost of the dress. Don't be fooled by the appearance of the online picture, the fabric is pure polyester. Use a promo code for free shipping. What a disappointing shopping experience.

So, it was my first time ordering from Zulily, I found some great deals from Gymboree and ordered 12 pieces for my granddaughter. Well, as is the case quite often, I kept getting click bait from Gymboree in my feed and ended up purchasing another 10 pieces directly from Gymboree. This was over a week ago. I just received my Gymboree order, however, my Zulily order has not even shipped yet. SERIOUSLY - I had never even considered the fact that their business model requires them to receive the items from the retailer and THEN ship to the consumer. Horrible idea. When I order something I want it NOW - that's why I have Amazon Prime! I would not recommend Zulily as I still don't know when my order will be shipped and it's been over two weeks. Baby grow fast, you don't have time to waste!

I ordered a few tops from them. It took 3 weeks for the package to arrive. They were incredibly small. I wear an XLG and these tops were so small they didn't fit a friend who wears a size 8. I emailed them twice in the past 2 days to see what the policy was for returns and they have not responded.

I've been ordering from Zulily for a few years now. Most of the merchandise is a good value. As others have stated, check the sizing charts! Only buy brands of shoes you have worn, don't expect much from those $9.00 blouses on a one/day only sale! The only unfixable problem I've had was recently when I ordered an Italian leather hobo bag. I was sent a huge tote bag in the same color. I returned it for a refund and reordered it after one rep said if I got the wrong one again, I didn't have to return it. I got the same ugly tote bag again, but a different rep told me to return it. I did and got a refund again. I believe the reps work from home and one doesn't' know what the others tell customers, as they don't all adhere to the same policies.
Most of my purchases have been good. I only gave 3 stars because the handbag transactions were inexcusable. The shipping dept. personnel should be checking to make sure that the item shipped is what was ordered, not just blindly grabbing a box and slapping a mailing label in it. I told that to Zulily and got absolutely no reply or feedback.
How do I know I can trust these reviews about zulily?
851,761 reviews on ConsumerAffairs are verified.
We require contact information to ensure our reviewers are real.
We use intelligent software that helps us maintain the integrity of reviews.
Our moderators read all reviews to verify quality and helpfulness.
For more information about reviews on ConsumerAffairs.com please visit our FAQ.

I was surprised by all the negative reviews as I have made several purchases from Zulily and have been very pleased. I constantly receive compliments on my appearance and on most occasions I have been wearing an item from Zulily.

I've ordered a few things from them and everything was fine, yes some of the stuff is cheaply made but that's because you're not paying a ton of money so I wouldn't expect anything different. Shipping does take up to 2 weeks which is annoying and that's why I only gave 4 stars but other than that I think they are decent company.

Sent a no return vest top that was so far smaller than size. Stated the item was sized correctly and not small. I wear the XL with no problem and the 1X believe it or not is too large. Well this top was at least 4 sizes smaller. Rip off, they got rid of merchandise that they could not sell to smaller people.

I have had two experiences with Zulily - first was good but the second has been awful. My second order for a Summer dress took 6 weeks to arrive - awful fabric - time to do return... NOW the nightmare - How do I return it. After 3 attempts a label is sent to me - Good. Now I will see a refund I THINK NO. Zulily writes to say I have a Zulily credit with them... NO NO NO. I call them and very firmly point out I would like a refund with no further delay - and they agreed - my Paypal refund is now in process. SO PUSH FOR THAT REFUND.

Ordered shirts which took nearly 30 days to arrive. Of the 5 shirts I ordered, 4 were of such poor quality I could not keep them. They were far too big, poorly constructed and the material was not what was shown in the pictures online. They do not refund your money. They will provide credit which forces you to purchase from them. Buy perfume, toys or electronics. Stay away from clothing.

After reading all the negative reviews, I have one thing to say to consumers using Zulily. Do your homework. Read the descriptions, check the size charts and be wary of unknown brands. I buy from Zulily, but I only buy brands I know and already like and use. Read the clothing descriptions. Don't buy any of the cheap synthetics fabric items with low prices. They are bargain outlet junk. The size descriptions they post are accurate so if you wear a medium most of the time, don't assume that a medium on Zulily is going to fit. Check the sizing chart. They sell a lot of European clothing that is not identified as such, and the sizing is different and you will see that if you check the sizing chart. I mostly buy jewelry, home and decor items, and shoes - mainly because I am a petite and they don't offer petite sizes and also I buy natural fiber clothing, not synthetics (which they are overrun with).
I had to call their customer service once, on a scarf that the description said was an infinity scarf and it was not when I received it. They refunded my money without questions (scarf was inexpensive and it would have cost more to ship it back). And if you need something in less than a month, don't order from Zulily. You always have the option to cancel an item before it is shipped and they will refund your $. I have had to cancel items twice after I was notified of shipping delays and given the option to wait or cancel. Both times, my $ was promptly refunded. You can find some good bargains, but it takes a little effort. It also helps to know what things cost in the regular stores. Things like name brand cosmetics that never go on sale can be obtained at below department store cost.

It was my first time ordering from this company and the reviews I had read were mixed, but, I gave them a chance. It took 10 days to receive my items. And, I was pleasantly surprised. The tops matched the size chart. The design and quality are very good. I adore my tunics, and can't wait to wear them.

Read the reviews that there was poor customer servicing and the clothes were oddly shaped and sized but didn't want to believe it could be true. The clothes looked so adorable online so I decided to treat myself to some clothes. My size is straightforward so I carefully ordered. Upon receiving the clothes I discovered unfortunately that Zulily appears to be a scam and the negative reviews were justified. The blouses had abnormally long sleeves, gaping neck openings and were so oddly shaped they looked ridiculous. The pants were several inches longer than expected and fit awkwardly. The clothes were sewn together into such odd shapes, they were not comfortable to wear and made one look disheveled and the result of a home economics sewing project gone wrong.
The quality of the material was mediocre. Upon contacting customer service they charged me shipping to take back and would only apply store credit, forcing me to spend my "refunded" money on their clothes again. They did not care and would not budge. Their bottom line is all that matters to them. Very disappointed. Save your money and some headaches and don't order from this company. Not worth it.

I ordered two leggings pants. After waiting for almost a month to get my order, they were flimsy material. I go by the size chart and they were way too big. I contacted Zulily to see if I can exchange for a smaller size, they told me my only option was to return the item and get a store credit. I spent almost 30 dollars on the items and after restocking fee plus another fee that I don't remember because I am so upset my refund would be 8 dollars and some change. Am just going to wear them as pajama pants. Don't waste your money and order from this place. If you have an issue with your order you are S.O.L. It's not the 30 dollars it's the way they treat you.

I ordered a tunic top on June 10th and did not receive until July 21st. Very poor quality material, the seams were irregular, and it had a pink tag on it that faded on the shirt where it had been folded for so long, and the size ran small. This is the 4th or 5th product that I've been disappointed with. I've ordered jewelry, home decor, pillows... all of which have been very cheap quality. I haven't tried returning anything because they have a no return policy and I figured that if I sent something back, I'd never see my money refunded. This is the last straw. I'm deleting my Zulily account.

Ordered two Sesame Street bags from Zulily. Originally over 20 each. They were now 5 and change. Waited many weeks to receive item. Very very cheaply made. Cannot be used as a gift or to hold a gift. Wrote/emailed Zulily due to long wait on hold on phone. Zulily replied with a shipping label. I am supposed to print along with the email trail, take it out to be shipped and oh by the way, there is a restocking fee! Have waited a long time for dollar store quality, and an involved obstacle course trying to return anything! Poor quality and poor service and response.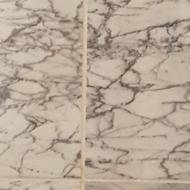 I am new to this site but I am extremely tired of being misled intentionally by companies online. This is the first time ordering from Zulily. NEVER AGAIN! I placed an order last weekend and it wasn't until I checked out and they took my money that, the next day I received a status update that my order will take over a month to get here. They don't tell you that the items come to them and then they ship to you! Very misleading and not fair to consumer. I only hope the order is right and the items are good quality at least. I will stick to Amazon. 3 day shipping easy returns! Don't waste your time people!

I purchased a pair of shoes that were defective and not wearable. My foot slide right through. They wanted me to pay to return them. Forget it. I threw them away and took a loss. Terrible customer service.

I saw a T.V. ad for Zulily so I figured I would check it out. The very first thing I see is the site demanding my email address to become a free member in order to simply browse the site. I took that as a sign to stay away. I began reading site reviews which are not good. I will happily continue my shopping on Amazon. Thank you very much.

I have ordered from this company twice so far. I am really surprised by what I'm seeing. Like any online purchase, a picture cannot represent an item as well as in person. However, my purchases have been phenomenal. This has always been the basic problem between ordering clothing online vs. a store front. I purchased blouses, pants and dresses so far. The prices were competitive with your average clothing store if not better. The quality of the clothing was surprisingly nice and (having read the sizing charts), the sizes were just as expected. I have even received many compliments on the items when worn. The colors portrayed were remarkably close to what was seen on screen and I've made these purchases using my phone no less! Due to these experiences, I've made several more upcoming purchases.
My only qualm with this company is the shipping, however the long wait time was never a surprise. They tell you that your item will take some time to ship. Based on my orders, one can expect to see their items between 3 to 6 weeks. I have personally received one part of my purchase by 3 wks and other items (purchased earlier than my second batch) still hasn't arrived yet. This said, there is tracking available. The tracking system isn't the most ideal kind but it gives you a good enough idea that your purchase is moving towards you. Lastly, returns are available, if you really hate your item. I'm pretty picky about what I buy and I haven't returned a thing yet. I want to say I've received 10 separate items so far (in 2 transactions). They allow you to write reviews on your items too which I like.
In any event, years ago, when they first came out, I hesitated to do business with them because I knew (based on shipping times) they were operating overseas. I regret doing that. My recommendation is NOT to order something for some close upcoming event. Only casual ordering will work. Also, take good looks at the pictures and read the details. While I'm sad for those who were unhappy with this company's service, I've had worse experiences with well known, American based stores. Sorry receipts (to prove verified status) were discarded once I knew I was keeping the products but I am American-born, 46-yr old corporate, middle-class woman of average proportion. No BS on this review. :)

I received a letter from a debt collection agency because of an outstanding balance of $27 from Zulily. Apparently, my credit card that was used to pay Zulily was stopped or expired shortly after, so the payment could not go through. I wasn't able to track every dollar spent at the time since I was moving. Instead of trying to contact me either by phone or email, I receive a letter from a debt collector a year later. When I called Zulily to settle with them, nobody in the customer service could deal with it, and they ended up giving me a number, which ended up being the collection agency that sent me the letter. I don't think I will buy anything from this company again as they don't seem to make any effort before handing their customer over to a debt collector for $27. Not worth it.

Now, I can't comment on the quality because I have not received my order yet, but... I order a lot online and this is the only place that takes so long to receive. I ordered on June 25, 2017. My order, as of today's date, July 3rd is in transit to Zulily. I am not to expect my shoes until about July 13, 2017. I ordered four pairs of slides for the summer. I saw a review about the materials/fabric being of poor quality... We'll see when I get my shoes, but I hope not. I don't think I will be ordering from here anymore because of how long it takes to get your stuff.

Placed my order May 25. By July 3 I had only received 1 of 3 items, and that item is absolute garbage - cheap and flimsy fabric, uneven stitching, wrong size although I followed their own sizing chart, only barely resembling the advertised pic... Fortunately, the one item I received was pretty inexpensive, so I can wear it as pajamas because I would certainly never wear it out in public... Yeah, it's that bad. Do not waste your time or money on products from this company. Save yourself the aggravation and order stuff elsewhere. The pics of their clothing are very deceptive - they look fantastic, but they are junk quality. I'm going to bet that after 2-3 washings this item disintegrates into a pile of cheap nylon scraps.

I was receiving many ads from Zulily and liked some of the items they displayed, so I decided to try purchasing from them. Pros - prices are discounted, nice selections. Cons - they charged my credit card 3 weeks before I received any orders. No returns allowed. The same manufacturer sizes were inconsistent. 2 items fit properly. 2 were much smaller although the same size. The item descriptions are very vague. 2 items' craftsmanship inferior. There are no customer reviews of merchandise or the Zulily experience on their site. You pay for shipping & the process takes about 1 month to receive your order.
With the competitive online shopping companies vying for your business, their process seems so convoluted. At one point I called customer service asking about the status of my order, and the explanation of the process was very confusing, to the point all I understood was it takes about 1 month for the order to arrive! Crazy! I will give away the items that don't fit properly & hope the items that do fit will not disintegrate after the first washing! No more Zulily for me... I work too hard for my money to just throw it away. After reading the reviews on this site, it appears that the positive ones were mostly about purchasing shoes. Maybe they do that better?

I tried this site for the first time and it was a complete disaster! For starters they cancelled out one of my purchases and notified me of it but didn't bother to explain why. When I received my order I wasn't happy with the poor quality of the material on a blouse and it was the wrong size, too; so I inquired about returning it. That's when I was really disappointed with them. All they did was send me automated emails with random names (as if they were really trying to help me) stating that they "value their customers and wanted to help me". They never did. They offered me a store credit of a fraction of the cost of the unused item. Needless to say, I will not be shopping there again.

Honestly the shipping takes WAAAY too long and the products are just O.K for the price. I ordered a sheet set, drapes, signs, fake flowers, etc. I feel like they are very misleading and need to put up more pictures as well as a more detailed description of the items in order to clear up confusion on said items. My drapes were supposed to be gray and white (as shown in picture) however, when they came in they were gray and beige and super ugly... Very misleading picture. The sheets I ordered are pretty much unusable as they are super scratchy and not soft at all. Very disappointed. I really wanted to love Zulily because they do have great prices... But now I see why. I will not make the mistake of ordering from them again.

It is a terrible service. Be aware that most of the stuff sold there is a counterfeit or unusable junk. The company does not share reviews or ratings left by other customers, nor sharing complaints. In addition, if incorrect item sent to you you'll be charged 2 times for shipping. First time for initial shipping and second time for return. So if received incorrect item was originally priced at 15.99 + SH 5.99 and that the item you are returning, you'll be charged an additional $5.99 for return SH. Now you calculate what you are getting back? $4. THAT IS RIP OFF!!! Waste of time and money. No more ZULILY for me for sure. SHAME.

I bought a tunic online from another store and loved it. The next thing I know, tunics are popping up on my computer from Zulily. They looked good. I ordered a couple and they finally came in. I ordered my size, but they didn't fit. The fabric was cheap. I called to return them, and found I would have to print and pay for my shipping label; and they would only issue store credit, no refund on my credit card. DON'T BUY FROM ZULILY! They are low on the totem pole for quality products and customer service.

I have had only positive experiences with Zulily! I have received numerous compliments (not just from friends) about the numerous clothing items I've purchased there. I have noticed several of the complaints on here are size. Well, it's just like retail. There is no guarantee one pair and style of jeans are going to fit like another. Same from Zulily. I've noticed from buying from them repeatedly that their clothing comes from different suppliers. They offer a descriptive size chart with measurements though, if you pay attention to those they are pretty dead on. Another thing, they very clearly state at the bottom of the product, NO REFUNDS. They also let you know the item does take awhile to ship and usually a timeline to expect it. If they can't get the item (the supplier flakes out on them) THEN they will return your money. Scam? I think not. Try again.

I bought a pair of Crocs in my usual size. Had to pay for state tax (which was a new thing), but was OK with that since that is expected. Shoe arrived, too small. Manufacturer is inconsistent with sizing. I wanted to return it. Normally Zulily would credit my account if I provided proof. This time they offered to take it back and ask that I pay for the return shipping. The item was only $14 priced similarly at Marshalls and TJ Maxx. If I paid for the shipping, my return credit would have been $6. OMG.
Frankly, I am surprised that I have to pay for the return. So many online shoe stores offer free returns to the store or through UPS/Fedex. For sure, I will not be purchasing shoes from Zulily again. It is not worth the risk to lose that much for such little savings. Many Crocs are at a great price at stores like Marshalls and TJ Maxx. That's just a reality. I will re-gift it to someone who can use it. And spread the word about your new policies. I've been a Zulily shopper for a while now. I won't even bother shopping here anymore.

ConsumerAffairs Research Team
The ConsumerAffairs Research Team believes everyone deserves to make smart decisions. We aim to provide readers with the most up-to-date information available about today's consumer products and services.
zulily is a deals website that offers short-term sales, called events, on a wide assortment of products, including men's, women's and children's shoes. It is a subsidiary of Liberty Interactive Corporation and is headquartered in Seattle.
Discounts: zulily specializes in offering steep discounts to consumers. They do this by placing a very large order at one time, which allows them to purchase products at a discount and pass those savings on to customers.
Referral credit: zulily customers can post personalized links to their social media accounts to refer friends. After someone joins and places an order using their link, the original customer will receive a store credit to be used towards any zulily event.
Consolidated shipping: When consumers buy multiple items on the same day, even if they make two separate purchases, they only pay one shipping fee. The items will be shipped together to save the customer money.
Alerts: Consumers can set up alerts and reminders so zulily will notify them when a brand they like will be featured in the future. They can also set email preferences to alert them of new events each morning.
Size options: Size availability varies by brand, but most sizes are available at the beginning of an event. By shopping at the beginning of an event, customers have a wider variety of sizes to choose from.
Best for zulily carries adults' and children's shoes and is best for budget-conscious shoppers and bargain hunters.
Company Name:

zulily

Website:

http://www.zulily.com/