Consumer Complaints and Reviews

I booked a hydroflying session for 2 for $220. The organization is called Hydroflying Watersports. I spoke with the vendor who was providing the service the next day. I booked it for 10 am on Saturday April 29th at 10:00 am. The vendor (Brandon) said we needed to go early as the lake gets very busy on Saturdays. I chose Lake Ida in Delray Beach as it is very close to my house. We arrived at 9:45 and Brandon never showed up. I called him 4 times and he never answered. We finally gave up and left the park after half an hour. Brandon called me back at 12:17 with a flimsy excuse and no offer to reschedule. Even if we had time to rebook I at that point had totally lost confidence in him. Our entire weekend was booked solid and even if I did trust him we had no free time.
I called American Express who took the charge off and has now put it back on as per Groupon's refund policy. The refund policy addresses no refund if the customer cancels. We didn't cancel. The vendor was a no show. Groupon has a "Groupon promise" policy which is that they will guarantee customer satisfaction. We are not satisfied. We have been robbed. Groupon needs to provide reliable vendors if they are going to take people's money with a guarantee of a service being provided.

I ordered 2 different sets of sheets on the same day from Groupon. The first set arrived and even though I had ordered a queen set I received a king set with no return label. I thought maybe I had ordered wrong so I went into my orders and I had ordered correctly. The next step was to chat with a representative who refused to exchange them for me, he/she stated that I need to send them back and re-order.
My refund would take 3-4 weeks to process. UMMM - I don't think so - they made the mistake, therefore my money should be available as soon as they receive the product back, but this person who could hardly type English did not seem to understand that concept as they worked off the script they were given. I certainly was not going to order another set for the same mistake to be made. Second order from that same day came a couple of days later, the sheets were the right size so I took them out to wash them before putting them on my bed. When I pulled it out of the plastic bag, out came a bunch of lint. The lint wasn't the same color as the sheets either. As I continued to unfold the sheets I noticed a huge stain right in the middle, so in the trash those went.

So I book to Edgewater Resort and email Groupon asking them if it's as shown!!! On the beach that is!!! They lie and show all the pictures then we get there it across the road and in nasty villas!!! No pics of those online though!!! Lol. Then we get in the room and there are two towels which I have pics of with human Crap on them!!! Do you know what the hotel does and Groupon? Blame each other and offer me a room upgrade in which I pay 100 for!!! Never again. These place are nasty and you're not valued as a customer!!! Nasty room and false advertising!!!

Booked a vacation getaway on May 1, 2017. Also, started the express passport process on May 1, 2017. Received the voucher via email from Groupon on May 2, 2017. Contacted Vacation Express to redeem voucher on May 3, 2017, only to be told that the voucher is not valid and cannot be redeemed. It was stated, that Groupon has known for 2-weeks that the voucher number was not valid. Groupon has done nothing and will do nothing but charge your credit card and waste your time with the blame game. To date, May 3, 2017, the same deal is still on the site being sold until May 9, 2017. This is how business get you in the end, b/c Groupon will still charge a cancellation fee for something that they could not deliver on to begin with. Imagine the revenue made on cancellation fees for their error. Extremely disappointing. We will now work directly with Vacation Express to book our all-inclusive trips.

Bought local deal (karate class for 3 months) on Groupon. Went to the business and wasn't able to redeem my Groupon, business owner said he doesn't want the deal to be listed and he doesn't accept Groupons. When I contacted Groupon I was told they cannot refund my money, so I am left with no deal and no money. Please do not buy any Groupons unless you call business first and verify they are accepting it. Otherwise you may be scammed like I was.
How do I know I can trust these reviews about Groupon?
760,655 reviews on ConsumerAffairs are verified.
We require contact information to ensure our reviewers are real.
We use intelligent software that helps us maintain the integrity of reviews.
Our moderators read all reviews to verify quality and helpfulness.
For more information about reviews on ConsumerAffairs.com please visit our FAQ.

Purchased an iPhone Otterbox in early February 2017. Weeks later I contacted Groupon to inquire why I hadn't received it. They said they had no answers. Just wait longer. Another few weeks went by... I called again... Again, no reasons given for why it hadn't shipped. 3 months later I finally inquired about getting a refund and now they say they have no record of my account. Yet I had purchased a few other Groupon items in the past year. Now am faced with having to go back thru my bank to get this charge reversed. This company is NOT legit in my book -- deals might look good but not worth the hassle. Glad I am only out 31.00 on this deal -- but buyer beware. Just look at all the bad reviews.

I bought 2 hours of housekeeping for $55 to deep clean my floors. I made the appointment then woke up super early that day to get everything off of the floor. I stayed home the whole day waiting and they pulled a no call, no show on me. I called the company and they said they would call me back 3 times now. At this point, I no longer want these people that I can't trust in my home, messing with my things. I email and call Groupon.
They make you make an appointment for a callback. My call was not returned. I called a number that I found on Google and talked to someone in possibly in India. I could tell she was just reading off of a list of responses, as she kept repeating herself. She made it sound like I was going to be refunded. The next day, I get an email stating that I will not. The email also suggested that I gift this Groupon to a friend. You might as well set your money on fire. I just spent $500 at Groupon this month and this is how they treat me. I'm deleting the app and will never use them again.

Purchased from Groupon a product said to be new & "Adjustable" to "Massage" (& with magnets) around eye socket for tired eyes. The product came in an unwrapped cellophane and the slots where the magnets sat were missing many of the magnets. The products was also NOT adjustable and would not conform in any way to make contact with skin around my eye sockets. The merchant refused a refund several times. The calls and emails I made Groupon were not successful as they always said to contact the merchant.

I forgot I had a credit of 32.00 until I purchased a gift card. On 4/30 I attempted to purchase hostas using the credit and was denied because they said it expired on 4/29. At this point I have asked to be removed from their email list and are recommending my friends and family to discontinue purchasing from them. This is not the first time I have heard of people having issues with them but it will be my last. With their wonderful customer service I now understand why their stock is tanking.

I tried to cancel my order as soon as I placed it (because I found the same item much cheaper from ASDA) but there is not cancellation option. Then contacted the customer service and they said it is too late to cancel and I have the option to return. So I tried to arrange a return but that option also didn't work (gave me "Oops try again later" error every time I tried it). I will not use this scam site and will let other to not to use.

I purchased multiple Groupons for a deal we wanted to use as a group/family. We still had plenty of time before expiration, but had been purchased a couple of months ago. We had to wait for a good weekend to go and had tried setting up a date multiple times. Company ended up not being able to accommodate all of us at once and wouldn't let us use our vouchers. We asked Groupon for a refund as it was out of our hands and we (the customers) were not at fault! They refused to refund me because it was passed the 3 day cancellation time frame. There should be exceptions when this type of thing happens! So Groupon got paid, the business didn't lose any money... but I sure did all because I fell for a "good deal" on a family fun Groupon and bought 5 of them. This type of horrible service is why I won't be using Groupon ever again and I will make sure my family does not either.

My partner & I were travelling from Australia to Hawaii for a holiday. We were researching different cultural activities we could go to, we found a great luau at the Diamond Head Resort. Upon googling the resort, an ad for a Groupon came up, we looked at the value & thought it was a good deal. So we purchased the deal. Their website suggests you check availability 5 days before purchasing; we were at least 2 months away from the date we wanted to use it. A couple weeks later we contacted the resort to book the luau, we were informed that the Royal Alii package was booked out for all the dates we were in Hawaii. The resort was lovely & tried to offer us what they could but we couldn't afford to pay more than we already had. So we contacted Groupon asking for a refund because technically the resort had refused the Groupon & on the small print of our deal it says, "If the merchant refuses the Groupon, we will give you a refund. Period."
We emailed & used live chat multiple times & kept being given the runaround saying that we could not get a refund because it was after 3 days, ignoring the fact that we could not use the Groupon because the merchant was booked out & that we would be offered Groupon bucks we could use for 'local deals'. As we bought off the American site we were not able to used the bucks for the allotted 'local' deals. We contacted the Diamond Head Resort to get their input, they gave us the number for Groupon & said if we had a problem their manager would contact them for us.
We ended up having to make 2 long international calls, one of which we were hung up on. We finally got connected to an Indian girl that could not understand my email. Kept putting us on hold & then came back trying to offer us Groupon bucks. We finally broke down trying to explain that we could not use these. After more arguing we were told we would be contacted within 72 hours with a resolve. Within 48 hours we finally had an email saying we were getting a refund of $270 AUS/ $199 US. I work in customer service & the quality of the service I receive from Groupon was disgusting & almost ruined our holiday.

I recently purchased a Groupon for grout cleaning services based partially on the companies 4-star rating. After an appointment no-show and failure to communicate by the cleaning company I filed a complaint with Groupon. Groupon responded quickly and offered me a trade-in to purchase other services. I was satisfied with this resolution. However, I did want to provide a review on the cleaning company to warn off others who might consider using them. While I can see reviews on the website and app I can not write one. I decided to put reviews on Yelp and Google as well. What I found on both is that many people have been having the same problem with this company for over two years, many who's interaction with the company started with Groupon.
In most cases the complainants contacted Groupon and received some form of reimbursement. This means that Groupon is well aware of this company's track record, yet still does business with them. Not only this but provides no way to provide a review of the service. The only time you can review a service is once it has been fulfilled. The parties who really benefit from this system is Groupon, because they are getting your money regardless, and this awful company that has left many people, myself included as we purchased the service to put our house on the market, between a rock and a hard place.

I have been dealing with their customer service for a month now. I purchased a voucher for a restaurant as a gift. The restaurant said they no longer have a relationship with Groupon and could not honor it. I have been getting the run around from Groupon. Will not refund my money. Their customer service is terrible. I am now a former customer. They are terrible.

Since Groupon does not respect customer's honest opinion and rejects my review on their website. (What happens to freedom of speech?) I thought I would post it here. Groupon only cares about your money and do not care about the quality of product you receive. There were no warnings on the page about product may not look the same as shown and the product received is not same size like it was displayed in the picture. Since Groupon does not stand behind their sales (not even return half of the order or exchange), I am stuck with them. I am not buying another goods through Groupon and you should be aware of this company too.

Groupon continually disappoints - I don't know why I have continued purchasing from them this long, and probably won't be in the future. Over the past few days I've been trying to purchase a wine-making experience. Two nights ago, I attempted to order twice, with two different credit cards. The site stated that it couldn't be processed & to contact customer service if it couldn't be resolved. In the meantime I used one of those credit cards for a different online purchase without any issues. Today I tried again, and was able to successfully purchase other Groupons, but not the wine-making experience.
After a phone call, then using their live chat option to speak with a representative and then a manager; followed by another phone call, I was finally told that the offer was no longer available - yet the site was saying my CC couldn't be processed, and it was STILL showing up on their website. I pointed out to the representative this issue for myself and other potential customers, as well as the inconvenience of spending several hours trying to sort out issues that didn't even exist and they offered me a measly $5 credit, which I did get up to $15 after expressing how frustrated I was.
I then went back to their site to try to use the credit they had given me, and now nothing will process. I've gone back through the live chat process AGAIN and was told to log out & back in, and that they would refresh my account in the meantime so that I could re-enter my credit card information (which was never the issue to begin with) and would have no problem making a purchase. I followed their instructions, and have still not been able to process any further purchases. This is the worst/least helpful customer service I have ever dealt with. The potential savings are NOT worth the headache of trying to get everything sorted out. P.S. Both times I was on live chat with them, the agent ended the chat without even checking to see if my problem had been resolved.

Entered my password about 15 times!!! Had to change it about 20 times!!! What a bunch of monkeys running this dip ship company. Total lack of CS. After a call to them they STILL can't figure it out! From here on out LIVINGSOCIAL will be my go to.

Happy to take your money up until the app malfunctions and you're stuck with a purchase you did not want... The customer service could not care less about your problem and will not help nor take accountability for their apps malfunction...

I haven't used Groupon in 5 or more years. I received an email confirmation for two orders placed on my account the other day. Absolutely no contact number on the Groupon site. Google helped me there. Customer service rep doesn't speak English... well. Asked to talk to manager or the account specialist that I was told would be assigned to my fraud issue. It turns out that customer service calls cannot be escalated and the account specialists only work via email!!! HA! What an amazing business model, "no accountability." Asked for my account to be cancelled. Luckily my card on file was very old and no longer valid. But someone hacked into my Groupon account and I can't get a follow-up call. The account specialist has emailed me... asking for my credit card information! Clearly they don't place a lot of value on the customer experience.

I have experienced several "Groupon deals" with misleading and/or false advertising for deals. One must be very careful and ask a lot of questions before purchasing because what you see is not necessarily what you get. On top of it, they will not issue a refund after 3 days of purchase. If you try to redeem before the expiration date you may find out too late that the description was misleading.

I had to fight with Groupon to get a refund on a purchase, and after speaking with numerous representatives, they offered me "Groupon Bucks". Which is money they give you to put right back into Groupon. However, you only have 24 hours to use this money, and after that it is gone. They emailed me to tell me the Groupon Bucks were in my account, which I didn't see until the Groupon Bucks were already gone.
First of all, why would you expect me to instantly see an email, which by the way was sent to my junk mail (which I know see why, Groupon is junk) and why would you only give someone 24 hours to spend money on something from your company? It just amazes me how a billion dollar corporation can be so greedy. I even spoke with manager, who instead of being helpful, treated me like an idiot and did nothing to resolve the issue. I would not recommend using Groupon to anyone, because they are a selfish and greedy corporation who does not care about their customers. Worst customer service.

I bought a "deal" for a Microdermabrasion. After two days I called the business for schedule an appointment. The location in Doral answered my phone call and said that I need to call another number so I did and left a voice mail with my phone number. Nobody ever called me. I wrote Groupon after few days and they told me, after a couple emails, that they finally reach the business and they will contact me. After more than a month and many emails with Groupon they are still asking me for my permission to contact the business (I did many times already). Some of them said that I can the trade in, some said no so I was screwed up losing my money because the business is like a ghost and they don't want to refund my money. So I paid for a service that I never received and their customer service is horrible!

I went to buy two iPads from Groupon and they had declined my transaction because my bank had saw the charge and put a fraud alert on card just in case. After calling and straightening out with my bank I was told to repurchase from vendor (Groupon). So I did but the iPad I wanted was now sold out so I check SE a different model then my credit card was turned down again. Groupon said, "Transaction cancelled, couldn't authorize credit card." So I called bank again and this time the fraud alert was removed I went back to Groupon and bought my two iPads.
Well the next day I went to help my sister after her chemo appointment and had been there all day. When I was driving home I noticed I didn't have enough gas to make it home. I stopped and got gas and my card was denied and when I checked my account I had only 3cents left in my bank. Groupon had pushed through the first two sales that were declined one of which supposedly was sold out earlier. And charged me for 6 iPads. Of course there was no answer and no connection to the chat help.
The next morning I called and was told that it's processing so no refund even though it was their fault. I asked for supervisor and explained to her that my electric will be shut off, my car payment will bounce and she said she couldn't do anything. She couldn't tell me who the merchant was (I just spent 1200 with said merchant I think I deserve their name) so I could call and cancel order because it hadn't physically shipped yet but she was rude and didn't help at all. Needless to say, I was told I have to wait for the iPads to show up then return them. Then after Groupon gets them it'll take ten days for refund.
Because of this, my electricity check bounced and my power was shut off so I live in a house with no light or air conditioning or hot water. My insurance on my car will be cancelled in two days, my other half is diabetes c and insulin needs to stay refrigerated which we can't do and I am going to be hit with about 600 dollars in bank fees. So what started out as a decent deal ended up costing me more than buying an Apple laptop, an iPad air2 and Apple TV combined. I could've had a crazy set up but instead I am sitting in the dark and the heat (I live in Florida) waiting on iPads to come that I can't even supply power to.

Purchased Groupon tickets in February 2017 for an event this past weekend (April 21-23, 2017). Went to login and print the tickets on the first day of the event, and after being unable to login, reset my password. After successfully logging in, could not locate the tickets. Was on a chat with Groupon for over an hour, they couldn't find the tickets even though I had the PayPal confirmation. Missed the Friday event. Had to get PayPal involved, opened a dispute and Groupon just decided to do a refund rather than send me the tickets so that we could at least catch the final day of the event. Extremely disappointed. Can't make up the missed event that friends were waiting for us at.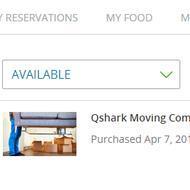 I purchased a Groupon for a moving service. After several attempts with the moving company, they are booked for the whole month. They advised us to request refund from Groupon and find another movers. Had several emails and finally chat with Groupon. Groupon (support in INDIA) would not understand the situation and refused to issue a refund. Think twice before using Groupon. This is $96 order that we can't use and we move every few years!!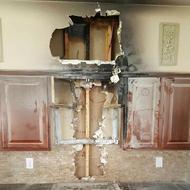 I purchased Power Center 6900 Joules Surge Protector With Phone And Sat-Cable Line Protection April 14, 2017 and started monitoring the delivery. Package was left on my doorstep only it turned out to be a lousy Pink Running Belt. I never ordered a running belt. I immediately contacted their CSA but just like everything else since their change of management; catastrophic.
CSA was very scripted almost robotic and that made me realise it's going to be a heck of a fight to get my original order back if not refund. She says she's Glaiza and read me their own "Miranda warning" stating... "let me set your expectation" with a whole lot of "We will Nots." When she landed I was livid and insisted I would like to speak to a supervisor; she refused. She told me they would give me my refund of $31.72 and $5 Groupon bucks only after I print a return label and return the junk they sent me instead of my purchase. She later hung up. I had to make a second call but in my observation, they appear to have no initiatives nor accountability of any sort. It appears no one puts them in check for speaking a certain way.
The next CSA named Pau came online and I cut to the chase asking to speak with the supervisor. She said he won't be available until after an hour. Supervisor named Dave called me. There was no apology for their poorly executed process or failure to fulfill an order already paid for, instead he threatened me saying, "you need to do what we say otherwise you will not get anything done." I immediately asked if the call is being recorded and requested a third level escalation. He said he's the only one there today. Here is my issue: you don't send me a product I did not buy and then give me instruction on how I have to print a return label and put the stuff in the post before you can begin to process my refund. Before supervisor got off the phone he said; "I will give you your refund in Groupon buck." At this point I decided to end the conversation and find resolution in a different way.

I bought a 6 month newspaper subscription from Groupon. I never got it, and they refuse to give me my money back. Here is one of their emails I received after asking for the money back: "I am truly sorry to hear about the experience you had redeeming this Groupon. We're always working to make sure every deal is unique, fun, and a great value. I sincerely apologize that we haven't delivered. Unfortunately, this Groupon is non-refundable. Please be aware that due to our return policy for Local deals, we can only offer refunds for unredeemed vouchers within three days of purchase. However, your feedback is appreciated and will help us to determine the types of deals we run in the future. We also address these kinds of issues with the business directly to ensure they don't happen again. Thank you again for reaching out to us."

I have multiple complaints about Groupon. Perhaps the most alarming is that I received an email from Groupon stating that there was suspicious activity on my account. Therefore, I had to reset my password and they removed the credit card from my account. I became alarmed. What suspicious activity was note? And did they already get my credit card information? Three calls to three different people in the Philippines yielded three different responses. In the end, I need to call local authorities and my credit card company and monitor my financial information, as Groupon was either unable or unwilling to tell me if my personal information was compromised. It was appalling. Customer Service could care less if my personal identity was stolen or not. Someone was supposed to get in touch with me immediately, and it's over 24 hours and I've heard nothing from the "escalation" that was supposed to occur.
They were also unwilling to credit my account after I quite obviously purchased the wrong Groupon. Two restaurants have the same name. I immediately purchased the correct one. I wasn't even asking for a refund, just a credit so I could buy a Groupon I would actually use. I emailed Groupon immediately. They said they never received the email, ergo, I am stuck with a Groupon I will never use as the restaurant is too far away. Not that it matters... Not that Groupon cares that they have lost a loyal customer. It's one thing to potentially have your personal information stolen, but another thing entirely when the company isn't disclosing whether or not there was a security breach. Pathetic.

Groupon sent me an email stating that my card was declined. Then, I placed the order again using the same card the next day per DISCOVER CARD's advice. But, Groupon ran again the card that had been declined. Well, it went through. So, now I was stuck with 7 round trip tickets I don't need. Thank God for DISCOVER CARD and they took care of it. Groupon refused to take care of it. What is weird is that I received two emails thanking me for the order, but the order number on those two separate emails was the same. I got charged 2x but only received one order number. Something fishy is going on there. I wonder if the 7 tickets I actually want are any good.

I received a copper pot manufacturer by Gotham Steel. It came in a plastic bag wrapped in bubble wrapping with the handle sticking out. I then saw nicks and scratches. Contact Groupon whom tells me to contact As seen on TV! I finally call my CC company to do a chargeback after mailing it back to the shipping address shown on As seen on TV site. Now they re-ship the same pan in a better box with the same nicks and scratches saying I shipped to wrong address which I have a screen shot of. Yes I have been refunded but it can be pulled after 4-22-17.
But the word should be out. Avoid GROUPON. LOUSY SERVICE AND BY ALL MEANS AVOID AS SEEN ON TV. Both companies seem to make their monies from insurance and mail charges which hurts USPS and the consumers' pocket. I also think they sell reconditioned product. Avoid pay more and don't waste your time.

Erin HuffstetlerDeal Websites Contributing Editor
Erin Huffstetler is the Frugal Living Guide at About.com, and the founder of MyFrugalHome.com. If there's a way to get something for less, Erin will find it, and tell you about it. More about Erin→

As one of the first deal sites on the scene, Groupon has been offering discounted vouchers and merchandise since 2008.
What consumers say
We don't hear a lot about Groupon at ConsumerAffairs. This generally is a sign that, while there may be occasional problems, there is no single issue, or group of issues, that irk consumers.
Vouchers retain value: After vouchers expire, they can still be redeemed for the purchase price.
Returns accepted: Vouchers can be returned within seven days of purchase. Some Groupon Goods purchases are eligible for returns.
Accessible customer support: Both online and phone support is available.
Easy email management: Email subscriptions can be set and changed with ease.
Deal overload: With hundreds of local deals to sort through, and just as many national deals, it can be time-consuming to sift through all the offers, and hard to zero in on what you're interested in.
Vouchers: All vouchers remain in your account until you mark them as redeemed, so it can be tricky to remember which ones you've used and which ones you haven't (especially if you buy a bunch).
Best for Bargain shoppers, occasional users, businesses
Company Name:

Groupon

Address:

600 W Chicago Ave #620

City:

Chicago

State/Province:

IL

Postal Code:

60610

Country:

United States

Website:

http://www.groupon.com/