Consumer Complaints and Reviews

I called Amazon regarding this purchase (of an Acer laptop - listed as NEW by seller Silicon Depot) due to the fact I was given a broken product. The issue was a hard drive failure that slowly manifested over time. After about 4-5 months, the laptop was unusable. Typically the seller offers the warranty after 30 days, and on electronics like laptops it is almost always one year. I contacted the laptop manufacturer (ACER) and was told one year warranty. The manufacturer has online warranty claim on their website via serial number. I used the serial number of my supposedly new device, and the MANUFACTURER listed the warrant as expired as of 2013.
The seller, Silicon Depot, had already registered the warranty under their name (or their customer's). That means the laptop WAS NOT new, but was used either by the company Silicon Depot, or it was a return which they repackaged as new. This is FRAUD from the seller which was facilitated through the Amazon store. I tried contact the seller, Silicon Depot, but they do not have a website listed on Amazon. I tried Google to find them, and I can find no contact information, website, email address, or website registration records for a company with this name. They are a ghost. I believe, based upon my experience, that this company is defrauding the public and hiding behind Amazon storefront to facilitate their fraud. I cannot believe Amazon does not qualify their vendors better than this upon accepting them into their program.
I called Amazon and explained the situation. I was PROMISED a full and complete refund with no restocking fee and NO SHIPPING CHARGES. I was lied to by the Amazon representative as my refund was not for the full amount, but in fact Amazon had deducted both a shipping charge and restocking/late return fee. I am appalled that Amazon representative lied to me and further that they allow fraudsters to sell on their store without offering any support for Amazon account holders. Instead of fighting Amazon for an additional $80+ dollars, I simply just cancelled my Prime Membership. Further, because Amazon straight out lied to me, I will be writing a full review and putting it on every online review site I can find.
I simply cannot stand liars, including big corporations who employ them and hide behind return policies that benefit scamster sellers and screw their customers by giving them no recourse on issues. Forget Amazon. I will shop locally and give my local vendors the benefit of my money, even if it costs more. I cannot fund a company with highly suspect ethics that employs liars and further hides unscrupulous sellers.

Until today I would recommend everyone to use Amazon but today I have changed my mind. I have ordered on Amazon one month ago. They did not send item first. I contacted with customer service representative after 15 days. He was very rude, and not helpful. After one month passed I contacted again. She was kind and told me they will send with priority shipping with no charge as excuses which was ok.
A couple days later I noticed that price was increased, shipping was the same but custom charges increased. Our government did not increased custom charges so someone on Amazon changed it to charge priority shipping so I contacted another customer service representative. He claimed state charges. This I told him, "it is turkish custom not the state" and they charge 18-20 percent however Amazon changed this 15 dollars to 21 dollars without notification.
I told the customer service to contact related department to complain. He told me no such department and close the chat by himself which was very rude action for Amazon too. Orders late, customer service was mostly poor so if somebody read this such as Amazon central department managers or who has authority about it, let me tell you something I bought many items and shopped years I have never seen such thing. Pls put decent and knowledgeable people to customer service who can respond customer needs.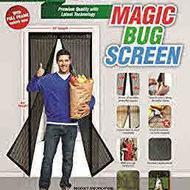 Abandon hope if you value free speech entering questions or reviews on Amazon's products, particularly if they reflect badly on their paid suppliers in terms of pricing or delivery. Off limits are any shortcomings you would care to report about a supplier's poor delivery. I attempted to report false advertising when the ad boasted immediate 3-4 day delivery and then unilaterally changed the terms and the product was ultimately received more than a month later. (If you note the product's origin is China, take delivery promises with a grain of salt.)
Also forbidden is an attempt to advise other buyers of a supplier's price increase. A bug screen purchased for $19.99 was suddenly available at the staggering price increase of $25.99. Under questions, I asked what the justification was for such a substantial price increase. The supplier responded that his $19.99 price was available merely by scrolling down under "other sources". This proved false. Such remarks and questions will be unceremoniously removed by Amazon and you will receive an email advising of their action on the grounds that your contribution failed to meet their "guidelines". Delivery problems must be reported separately among the maze of Amazon product reports. And comments regarding suppliers' pricing or comparable cheaper availability is also apparently forbidden or at the very least discouraged.
At least the freedom remains to review honestly and in detail regarding a product's performance or lack thereof, problems assembling, operating and effectiveness are still permitted and can be excoriating in nature. Fake reviews still are prevalent, it seems (although disclosure is often encountered that a consumer received the product free or at discount in exchange for a review), so you wonder whom exactly to trust. Amazon can be extremely disloyal to the consumer in a number of respects.

Hi all. This is just to remind you guys that if you are buying anything from online please verify its MRP before buying. Xperia X priced at Amazon on 17 March 2017 is 29,892. At Sony official site the price is just 26,990. I informed Amazon about this price discrepancy and they replied back saying it has been notified to their respective team and will be addressed soon. But it's been weeks and no follow-up came from them.

I had a delivery issue with the same item 3 times. I have wasted hours chatting with idiotic CSR's who barely speak English and simply copy and paste the same nonsense over and over again in a chat and offer me "free month of Prime". This company has gotten too big for their own good and can no longer, or are no longer willing to provide service the way that they need to. Time to buy local again!
How do I know I can trust these reviews about Amazon.com?
719,335 reviews on ConsumerAffairs are verified.
We require contact information to ensure our reviewers are real.
We use intelligent software that helps us maintain the integrity of reviews.
Our moderators read all reviews to verify quality and helpfulness.
For more information about reviews on ConsumerAffairs.com please visit our FAQ.

I've spent thousands of dollars per year with Amazon, leaving many great reviews. The ONE time I attempt to leave a one star review with a valid explanation of why (broken product, no refund from their third-party seller), Amazon refuses to post the review. There is no profanity or negativity in the review; simply a stating of the facts, yet Amazon won't post it. This is more upsetting than the company who sold me a defective product. I expected better out of Amazon! What good are reviews if they only post positive ones? They won't tell me what's wrong with my review, but point me to the generic guidelines by which I am already abiding. Guess what, Amazon: You, too, can be replaced. I can shop elsewhere!

I open this Consumer Affairs to specifically complaint about Amazon. This company makes you sell your books for $0.01. One cent!! Then gives you $3.99 so you ship it!! Then collects $3.98 in FEES!! AMAZON is bad for you. For readers and for sellers. Is monopolizing the industry of readings and books. Perhaps they want to brainwash you, use you, or make you buy their gadget. Think about it.

My product was supposed to be delivered on 10 of March 2017, but was not delivered. Reached to the agent many times but they didn't pick my phone. Then talked with Amazon CUSTOMER SUPPORT twice. For the first time they told me to wait for 24 hrs and the second time, told me to wait for 05-06 hrs. Parallel wrote 3 mails to Amazon from Amazon app asking, "Where is my Order?" Still didn't got any reply/updates and also don't know WHERE IS MY ORDER.

It began with all the fake reviews; then there was the fake products; then there were the shoddy products; then there were the attempts to purchase qualified items without the shipping fee but them still charging the shipping fee; then there's that constant PUSH, PUSH, PUSH to be a Prime member; then there's the times purchases were bought under Prime to get fast shipping but Amazon taking the order and payment and NOT doing the fast shipping; now there's the asinine practice of showing a price which then goes UP when you click on that item because it's only that low price if you order a continuing supply.
And now, even worse than that, is the push to be a "pantry" member in order to get the fake low price they showed on the first page; and now, the worst insult to injury is an utter inability to cancel my account, almost an hour of jumping through hoops to finally, FINALLY get the magical email with the link that's SUPPOSED to let you cancel -- and now I read here on this site that they just don't cancel anyway. Who can we report them to that will actually DO something about these monsters??

I subscribe to Prime mostly for the free quick shipping and easy returns if needed. If I could just go to a store and buy what I want all the time I would, but the internet has stopped that. Sometimes it's the only place to find things. So I ordered an in-sink soap dispenser from Amazon Prime with the seller being KES. It ended up not working in the sink I needed it for. I ordered it 4 days ago -- it arrived 2! I went into my Prime account to get a return authorization. It states that the window to return this has closed -- as of April 7, 2017!
Uh, excuse me -- my calendar, computer and phone all say it is March 10, 2017. Since I'd ordered a prior one for another sink -- which I am keeping, I looked back in the order to see if they'd somehow mixed them up. That one also shows a 30 day return policy -- which would be March 25, 2017 -- and then says the window to return it has closed also.
Again -- it is March 10! If Amazon can't honor their return policy -- especially for Prime members, why are we paying $100 a year? They never have movies we like that we don't have to pay extra to stream. The only advantage to order from Amazon at all, and especially to pay for Prime is the shipping and return program. If they can't honor that and make their sellers honor it also, we should all STOP OUR PRIME ACCOUNTS!

I purchased a Honor 6X from Amazon online. It was a prime delivery. But they have not delivered the product on time. I was calling the courier boy continuously but didn't get any response. At the end, he answered my call and his behavior was very disgusting. Being a girl I can't tolerate such kind of silly attitude of your courier guys. He asked me to wait for the product in the office and still he has not come. Now I am waiting for my product and still I am not getting any response. I am calling him but still he is not answering the call.

I had an issue with my 10 month old Kindle paper white. I was told it would be replaced with a NEW unit. The replacement ended up being a refurbished unit. Amazon policy does state the replacement could be refurbished OR new, however, since I was told it would be NEW, I expected NEW. I talked to several customer service people, and kept getting the runaround. They had access to all the calls I made, and agreed as to what I was told, but yet they decided not to stand by what their company representative told me. Instead of making a customer happy, they would rather make an unhappy customer.

Upon opening the packaging of my new ASUS ROG Laptop from Amazon Prime and from a fulfilled seller, I realise the product has been used before or is a refurbished product. The company seal is missing, the packaging is not right, the battery is already connected to the machine (please look at the attached pictures). I was confident that the customer service would be able to help me out in replacing the laptop but shockingly NO. They just keep going about their policies. On my first call (Wednesday), the Customer Service Executive (CSE) after talking to his team, arranged a pickup for the laptop for the next day (Thursday) and gave me a time slot (11 - 2 pm) and guaranteed that he would try his level best to get the new laptop delivered by Monday.
Call 2: Thursday - I called to confirm the pickup as I didn't get an email from Amazon. However, a new CSE this time tells me that no such pickup request exists. Then I am being told that the laptop can not be replaced as the seller does not have any more laptops left. It can only be returned. Who is accountable for such kind of treatment? I have been using amazon for the past 4 years but this was my last order. I would also go out of my way to ask people not to use Amazon as your customer service is horrific and you being a customer-centric company is a big lie.

Over time, Amazon has deteriorated. Amazon Prime seldom gets an item to me in two days, selection of Prime movies is abysmal, and most importantly, quite a few items are no longer the best bargain around. Clicking on "Shopping" in Google frequently brings up better bargains -- good competitors to Amazon emerge. Amazon once stayed away from charging state sales taxes, but now embraces them voluntarily and enthusiastically because of its overt liberal political stance -- and the chance to charge vendors for its required tax software. Additionally, Amazon has a record, documented in media in several countries, of not treating its employees well through overt supervision and inadequate pay -- which fuels Amazon's desire for more undocumented workers.

Bought a teakettle for $40.00. We used it a few times and the handle started to become loose. Wanted to return it for credit. Didn't want another one since we felt it was poorly made. Run around from Amazon and manufacturer who refused to take it back because its not their policy. Stuck with the $40.00 piece of crap kettle with a defective handle which on their box they tell you not to use if the handle is loose. Terrible customer service policy. Will never order anything again from Amazon. Never would have had this experience with Bed n Bath, Penneys, Sears or Macys. Cost me $40.00 for that lesson.

Amazon spent a lot of time with my purchase, therefore my travel to New York today to buy some equipments can be unsuccessful. Up to now, 65 hours later, I don't know if my orders will be accepted or not. I am afraid to purchase in another place and my orders in Amazon be approved. So, I need a decision from Amazon to decide what to do.
This is what happened. On March 4 (00:36 p.m.) - I purchased in Amazon and received my "Order Confirmation". So, I considered everything was OK. No intervention should be done. On March 5 (00:36 a.m.) - Amazon sent me an e-mail asking me to send them a fax with extra information. They also informed that my account was blocked. But I noticed this problem only 18 hours later when I checked my e-mail. On March 5 (6p.m.) - I received the e-mail, collected the information and answered by e-mail 3 hours later. I could not send them a fax because this equipment is not available for me on Sunday night. Immediately, I received an automatic confirmation that they have received my e-mail.
On March 6 (3:48 p.m.) I received another e-mail saying that the delivery of part of my order was postponed. Which made me confused, since amazon had already sent me an e-mail saying that my order had not been approved yet. On March 7 (9 p.m.). 24 hours after my e-mail with extra information, I called to Amazon and asked for the attendant to be in touch with the Account Specialist to answer my e-mail. Up to now, I had no answer. I had already bought in Amazon many times before and everything was perfect. But, this time, I am worried about the success of my purchase. I am going to travel to New York today and the time to solve all this problem is getting extremely short. I need a decision urgently.

I am reading all of these reviews and keep wondering if these people actually shop at Amazon.com the U.S. division or one off an archipelago in a disputed zone or something. Amazon.com is truthfully, perhaps the best company on the planet, and I honestly thought on the dot com era, it wouldn't last. (I was wrong) These people understand what it is to truly be customer centric. I have bought at Wal-Mart (disgusting experience but often necessary. They have slow loading websites, draconian customer service and I'm pretty sure the cancellation department is run by 5 baboons and 1 monkey). I have bought from HHGregg (Possibly the best choice for those wishing to contemplate suicide would be to call the customer service department and sit back into infinity waiting for an actual human. They don't answer emails, cancel orders and not update. They are Wal-Mart on crack).
I choose Amazon.com because their site is easy to navigate, fast loading, plenty of variety even for items such as persian rugs, tapestries, marble busts and vintage books which are the norm for my unusual orders. And on the few occasions that I have had items to return or items which are received and are absolutely not what was advertised, Amazon.com customer service are always on top of the game. They offer full refunds (which aren't necessary). They comp and hold to account sellers who try to get cute or outright ignore you. They do what they say with no complaints, even when you reach the call centers in Indonesia. Doesn't matter, these people are the ethos of their company.
Every now and then one can have a bad experience, considering you're doing this from your home in your underwear at 3am, and not in the store browsing, it's to be expected. Wal-Mart would say sorry, it's out of our control and if you insist they may offer you 10% off. I've actually have canceled orders with them and reordered and received double shipments at double the cost. HHGregg never answer their phone or email so it's hard to guess what they would do. While Wal-Mart is run by primates, HHGregg is probably where God evaluates pond scum and other single cell microbial life. Not anyone with much intelligence or even semblance of pride in their job.
Balance increases: call up Synchrony Bank and follow the automated responses, then simply verify your I.D. and ask for the amount you need. And in less than 30 seconds you'll have an answer. For someone with a credit score between 629-700 they approve 3,000 dollars without batting an eyelash. Everyone has bad days, but come on now. This company is truly a God send for all us lazy people who don't want to get off the couch or waddle through a department store with people gawking at our cart! Their prices are very good, they price match, they offer rain checks, they run a 24 hour customer service with live chat, telephone operators and email support. God probably shops here.
And for the prime members, some experiences notwithstanding, when you go to check out don't rush through it. Be diligent, look at the shipping rates, double back if needed to make sure you're not accepting a prime trail membership or getting another shipping method other than what is advertised. Be diligent. That's my take on this company, my experiences and I've been shopping here for about 10 years.

I paid for Prime only to receive WORSE delivery service than ever! They do not deliver in their 2-day guaranteed window. (2 of 10 for my orders). They have HORRIBLE customer service who you cannot even understand AT ALL! (Outsourcing). They simply take your money and do not care at all. DO NOT purchase Amazon Prime... Bad product, bad customer service from Amazon. They are terrible.

In the history of customer service, this is the worst experience ever. Firstly, the call centers are located in different parts of the world, so you're not guaranteed of getting the same set of people you talked to (and of course different information). Secondly, it is just all round terrible experience. I have been a customer service rep myself, and I do understand how frustrating it can get, so I tend to be polite and not get reps tensed. But regardless of my best effort at being polite, I've had the call dropped on me twice within 30 minutes, I'm still on the phone right now waiting to talk to a supervisor which probably is not going to happen (a supervisor named Denis from the Philippines eventually came online and started saying hello, mute the call afterwards and dropped the call, I'm laughing really hard at this point because it's so ridiculous).
I am a prime member, ordered an item that was listed as prime with an expected 4-5 days delivery, an item needed urgently for school work. The item was never shipped after 3 days. I called and was assured it'll still process accordingly. Long story short, they move the expected delivery date another week, now it's been processing all day since yesterday. Amazon used to be okay, prime membership is definitely not worth it no more, and the customer service people needs to be properly trained especially the supervisors. I wish there was a way to give the idiots a negative rating. If anybody out there know what number to call to file a complaint about the 'amazing' Amazon service, share please. Thanks.

Really getting tired of sending out my items and having customers use my items then scam for the money back. Like the customer who kept the book for 3 1/2 weeks then sends me email saying I sent him wrong edition. Well he is shopping under wrong section for book he is looking for but if you tell him that he will leave negative feedback. Now he read the book and now wants his money back and as a seller I have to play along with his scam if I want to keep my account in good standing. I felt like asking him why it took him 3 1/2 weeks to figure out it was wrong book. However it wasn't wrong book. My ad clearly stated the edition of the book. He is just done reading it and wants his money back. I am not a library.

Amazon DID come to my rescue when I purchased a $700 camera. When it arrived it was not only used but 'international' meaning the video codec's could not be used on USA television sets. It was an Asian product meant for that area only. NOW I'm quite upset because every time I try to write a 'civil' review of the fake product I'm rebuffed. Amazon will not accept a negative review of the company or the product. I've got an RMA. I'm returning it. Who gets it next?

Okay, I have to admit, Amazon has a superb selection of items. Their prices are not as competitive as they used to be or have to be because they've put much of the competition out of business. For that reason, I refuse to become a Prime member. Instead, like others, I buy from other companies when their prices are the same or less which happens frequently because EVERY other company ships faster when they offer free shipping. So, I order much more now from eBay, Home Depot, Walmart, and B&H Photo which provide much faster shipping. I'm convinced that Amazon just ignores orders from non-Prime members for at least a week before starting to fulfill them as a way to pressure you to join Prime. With me, it just aggravates the heck out of me and motivates me to buy from another company whenever possible.
Another problem with Amazon which has gotten much worse this past year is the selling of counterfeit products by third parties. I much prefer eBay's guarantees which is much faster at resolving this kind of issue. Finally, I have been talking about sales handled directly through Amazon. Sales through third parties are usually delivered much more quickly than free Amazon shipped items.

Amazon has outsourced most all of their customer support jobs to India, Philippines and so on that are absolutely a complete joke! I have received a bad review based on complete LIES, which were corroborated by messages left on Amazon's board. This particular buyer purchased an item. Within 12 hours from the purchase, and AFTER the item was just shipped, he filed a return request based on the fact that the item was defective, despite the fact that the item was still in transit to him. An utterly, bold faced lie!
I did explain to that particular buyer, that it is NOT POSSIBLE to claim a "Defective" item, if you do not have it in your possession! Well, as a result, the buyer, slammed me with a negative feedback, claiming that I am not being cooperative with his claim (even though, I did approve the return of the item, that was yet to arrive to him). I did contact the amazon feedback removal team, and presented the case in extreme detail, thinking that this is for sure a case of dismissal of such deceiving feedback! Well, to my dismay, the reply received from such "department" was beyond belief!!!
The message from amazon is HUMILIATING and HORRENDOUS vis-à-vis anything that has to do with decency, professionalism, and understanding of the request! Whoever replied to my request had absolutely no clue! He did "investigate" the case and reached the conclusion that the buyer has received a defective item... that is still in transit to the buyer!! How CAN IT BE?? Amazon should be ASHAMED of themselves by employing such individuals! SHAME ON AMAZON!!!

While making any regular purchase I make with Amazon, this one buying fish tank pads. I looked through my bank account later that week to see amazon charged me $106.98 for an amazon prime membership I don't have and didn't sign up for. After calling and feeling fine about being refunded a week later I noticed I wasn't refunded yet, called again, THEY NEVER PUT MY TRANSACTION THROUGH. A week later they refund me and THE NEXT DAY CHARGE ME AGAIN another $106.98!
Someone living check to check that's a good amount of money. After three weeks of back and forth arguing being told I would be refunded and such come to find out all the SUPERVISOR Stefano had to say was, "I'm sorry but we already refunded your money. There is no further action we can take." MIND BLOWN! Amazon I will never use you again and I'm still waiting after two weeks for them to close my account down! What a joke. To all of those choose anything other than amazon and NEVER give them your bank information as they will freely charge you as they please.

I'm a very frequent customer of Amazon and a Prime member but I do NOT stand by their 2 day prime delivery promise! Also, customer service is a non-existent department. When I tried contacting customer service about not receiving my Prime delivery products in 2 days, after 3 emails with 3 different representatives was sent the same teleprompted message on how they are sorry for inconvenience & sometimes problems happen in transaction but they don't explain problem or cause for delay. On top of that, when I replied back to their email to explain my situation and tried to get explanation, Amazon replied that it would no longer respond to my inquiries.
Now is that how a company that promises customer satisfaction supposed to treat long time loyal customers? If so, I could get better service at local discount store. Last but not least I was not even offered any type of compensation for my inconvenience or their mistakes. Any effort to try to improve my experience would have been appreciated. I see Amazon is another big company that could care less about a single paying customer when they make millions of dollars. In closing, DO NOT trust Amazon's policy, promise or practice.

Since I only purchase from Amazon 2 or maybe 3 times a year, I opted not to pay the $120 (with tax) prime fee this year. Needless to say, Amazon made sure I suffered for that. Placed my order for a set of 6 furnace filters almost 6 days ago and still has not shipped. States "shipping today" for past 2 days. Today, I tried to cancel my order and received an email that it was too late to cancel. Still sitting there and has not shipped. This will be my last effort with Amazon. Seems they are going the way of the other "big time" retail outlets and ignoring their customers UNLESS they pay (Prime fee) to buy their products.
So sorry to hear this, Amazon used to be the best but I can no long say that. Seems when a customer has a complaint, they offer an extra month of Prime as consolation. Does no good for me, I want my item which I bought and paid for. I started buying from Walmart.com and they are kicking Amazon with great prices and exceptional delivery dates or even come in and pick up at local store. Amazon better treat that swollen head of theirs fast or they will be losing out.

Amazon Prime is really worth the money especially with the Fire Stick. No politics just fun and entertainment. Netflix is turned into a political circus and nobody wants that in their TV. Prime is simple, amazing and always has new shows to look forward to.

Amazon allows buyers to get their item FREE from the sellers simply by filing an A-Z Claim. The seller has NO actual recourse; although Amazon will mislead the seller to believe they do. Amazon Customer Service will even tell and assist buyers on how to get their item for FREE, at the seller's expense. So buyers on Amazon are told that if they lie, they can get the item for free, no questions asked. All the buyer has to do is file an A-Z claim and state 'Not as Described'. No proof, evidence, or explanation is required. Nothing else need be done, and the buyer is sent a full refund and is told they can keep the item. The seller is told their money is debited from their account. A-Z Claim dept will not explain or assist the seller in any way, they just shut them out.

I have been trying to buy a Jet pro bandsaw since December of last year. The first order was through a third party seller. After waiting almost a month they cancelled my order because the saw wasn't available. I waited until the date they said it would be available and ordered it again. They swiftly cancelled my order again. Now this is even though their website said it was in stock. After this they took it off their site. Today, Feb 22, 2017 I was on the Amazon site and they had two of the same saws for sale that were used. So I ordered one. Again a third party seller.
A few hours later the seller cancelled my order due to "a technical problem". I called Amazon customer service and they did some research and I was told that the seller changed the price from $500 to $900. I don't understand how they can change the price after I already ordered it. They said they would look into the matter but gave me no assurance that anything will be done. Is it not illegal to change a price on an item after someone ordered it? I would appreciate any help or suggestions.

Do not trust Amazon A-to-z Guarantee. Amazon now would not protect buyer from cheated seller anymore. They do not answer my questions. They think they are arbiter, not a party of the seller. All I have got from them is junk emails and didn't got my money back. I would rather give my $150 lost to the homeless.
Amazon.com Company Profile
Company Name:

Amazon.com

Website:

https://www.amazon.com/