Consumer Reviews and Complaints

I ordered a book on Amazon by a third-party seller. I received a three week window in which I would receive the book. This window kept changing every time I checked. I received no tracking information until I complained to Amazon and the seller. I received a tracking number with no estimated arrival date. The only information indicated was the item was in transit. I complained to Amazon and received an e-mail from a customer service representative assuring me that I would receive a refund and that he filed an A-Z claim for me.
The next day, I received an e-mail from Amazon informing me that the claim was denied. I spoke to a number of people at Amazon and no one would take responsibility for the promise made by the customer service representative. I was told that I can re-file the claim only after the supposed date I am to receive the book. Amazon will not take responsibility for false promises made by their employees and shady practices by their third-party sellers.

I purchased an expensive router, with Amazon as the supplier, with free shipping. I live in Southern California, which is close to Amazon warehouses. Shipping Details: Thursday August 10, 2017 ordered item during night. Friday item not shipped - expected delivery date not shown. Saturday item not shipped. Tracking showed: Shipping date: Wednesday August 16. 'Expected' delivery date: August 17 to August 19. Item on hold from Friday August 11 to August 16. SIX DAYS ON HOLD!!!
I investigated changing the order and delivery alternatives. When reordering, there was an option for the item to be delivered SAME DAY for $9.98. I reordered the item (at 11:30 am Saturday) and canceled the previous order. Item is now 'out for delivery' at 5:50 pm on Saturday. Obviously Amazon is deliberately holding orders to penalize customers for selecting free shipping, and encouraging customers to pay for 'expedited' shipping and/or encourage Amazon Prime.
Deliberately holding orders to make customers wait, so that Amazon can increase profit is deceptive (as they do not explain this when ordering), bad customer service, unethical, and manipulative. Suggestion: Use Amazon affiliates when ordering products, if prices and terms are comparable. Alternately use a more ethical alternate supplier, that cares more about their customers. Do not get bullied into Amazon Prime for $10.99 /month or $99.00/year. Purchase the subscription service only if you actually want it.

I ordered an item and chose free shipping. I noticed the item did not leave the warehouse and ship out immediately. In fact I watched it for 7 days and the in-stock item never moved. Customer service stated they did not need to ship it by a certain day and they only needed to be within the estimated time frame for delivery. Very slow shipping took 9 days to ship from 90 miles away. Amazon waited to the last day to ship and it was in stock. I guess you have to pay a $100 to get good service with prime account. But not from any other vender. The item was about the same price all over the web. I'll think again before ordering or I'll just have to pay for the concierge service like my doctor tries to push on me.

Amazon is provided very bad services I have ever seen. And they even not contactable with their customers while order something from it and also provided wrong details while track something on it which we may have order from it.

Seriously. Why would you have people that don't understand English, on the phone to help with complaints? I will not do business with people that outsource to countries that don't pay a living wage. Customer service means customer service. I was put on hold 4 times. Finally hung up.
How do I know I can trust these reviews about Amazon.com?
850,588 reviews on ConsumerAffairs are verified.
We require contact information to ensure our reviewers are real.
We use intelligent software that helps us maintain the integrity of reviews.
Our moderators read all reviews to verify quality and helpfulness.
For more information about reviews on ConsumerAffairs.com please visit our FAQ.

I have been using Amazon for years, and it has been pleasant overall. Once, a show, that I purchased as a bundle to get the next day from when it first aired, was not available. I called Amazon, and they said it was because it was not given to them from the network. They quickly credited me a few bucks. But, more importantly, the representative admitted the error and got the ball rolling to contact the network and really solve the problem. He seemed thankful for bringing this to their attention. It felt nice to be heard and understood. It was also nice that this person had a next step action plan and put forth effort to help make up for the situation. I appreciate how this situation was handled, and I'm thankful for Amazon.

I have spent 5 hours to get someone to help me with an issue on their website. All my subscriptions were cancelled because of an "invalid shipping address" although it is the address that my items have been delivered during the last 5 years. Then, every time I call "customer service" I end up in Philippines and 99%of the time they have no idea what to do except for hanging up. This takes me to my next point: employees claim Amazon prohibits them from giving out their ID number, or name, or reference number or anything to identify them in case a customer wants to report them. After all, Amazon wants your money, not to hear about underperforming employees.
Additionally, Amazon's message "center" allows customers to receive emails from Amazon but customers cannot reply because there no reply button. Please, please, if your membership is ready to expire do not renew it. We are lucky there are still plenty of alternatives to shop at least at the same prices if not lower. By giving business to Amazon, we are endorsing their assault and complete disregard for customers.

I used to be an avid user of Amazon and Prime services, and really enjoyed my membership. The shipping was fast and accurate, and prices have always been competitive and reasonable. Over the course of the last 2 months, however, their service has gone completely downhill. I've placed about 6 orders within the last few weeks, and each and every single order has had an issue of some kind. The first problem I faced was with delivery. Items would be delivered to the completely wrong address, and my husband and I would have to actually walk around the apartment complex, searching for our package.
The 2nd problem I faced, was with an order never arriving at all; even though it was labeled as delivered. This resulted in a duplicate item having to be shipped to me, which made me have to wait longer. The 3rd problem I've faced now is receiving the COMPLETELY wrong item. It wasn't even CLOSE. I'm done with Amazon. Until the time comes when I absolutely must order something from them, I'm not going to be utilizing their Prime service, nor their basic store ever again.

There is no way to easily get help from Amazon. We have had problems downloading music and books, and spent an hour trying to access help. This is not the first experience with this problem. After finally connecting and "texting" with someone, they couldn't help. Shortly after we were "disconnected", and had to start over. There needs to be an easy way to obtain assistance when there is a problem. At this time I may let the time run out on my account and not sign up again! I'm ready to go back to purchasing "hard back" books and CDs.

I have been a customer of Amazon since 1999, and of Amazon Prime almost since its inception. I placed an order with Amazon for a small flag of the Bahamas for a special occasion. I was given a guaranteed delivery date which was missed. The flag delivered was of the country of Afghanistan. When I attempted to give feedback on this unhappy experience I received the following:
"Your review could not be posted. Thanks for submitting a customer review on Amazon. Your review could not be posted to the website in its current form. While we appreciate your time and comments, reviews must adhere to the following guidelines: http://www.amazon.com/review-guidelines. US Flag Store Bahamas Flag, 4 by 6-Inch from A.L. ** on August 5, 2017".
Disappointed. I ordered this Bahamas flag [photo furnished] for a FRIDAY night dinner to commemorate a cruise to Nassau with the other participants. Amazon GUARANTEED delivery by Friday if I spent another $30, which I did. I then heard from Amazon that the items would be delivered SATURDAY, kinda defeating the purpose. Then the insult added to the injury: the flag sent was for the country of AFGHANISTAN [photo furnished]." I am now triply disappointed in Amazon for denying me the opportunity, for an unspecified reason, to comment on my unsatisfactory experience.

I ordered a new textbook for my son's college Statistics class and paid $186.44. What I received was a used textbook. How do I know it is used? The cover had marks all over it. The inside cover had a My Stat Lab label affixed to it with the access code scratched off and revealed, rendering the access code useless. Plus a copy of the previous owner's return label was in the back of the book complete with UPS Tracking #**.
I am totally shocked, disgusted and disappointed that such a reputable company as Amazon would try to deceive a customer like this. I've been an Amazon Prime customer for years and even have an Amazon credit card through Chase. And unlucky for Amazon, JP Morgan Chase happens to be my employer. I should have been charged the used price of $90.02. The deceptive nature of Amazon has made me infuriated. Like they don't already make enough money. If this issue is not rectified I will initiate a chargeback through Chase for the full price and I will keep the book. Shame on you Amazon. But you didn't fool me.

Prime shipping is a joke - false advertising. Ordered an item that said next day delivery (order by this time and receive next day). Placed order on Wed and expected it Thurs... it didn't arrive. Checked tracking and it says will receive on Monday... not even Friday. I called to complain and the rep tries to tell me (that's the suggested time) not even the true delivery time. I explained that they are false advertising!! I told them they need to take those promised delivery windows and change it to (best suggested time). I even typed in the item in again and it shows - receive by NEXT DAY. That's B.S. If I wanted to get that kind of response I would have ordered from eBay. You should not be showing a delivery window time if you can't guarantee it. This is also the reason I canceled Prime. I think I will just go back to eBay... with NO FEES.

I have been a customer of Amazon for many years and a Prime member for quite a few of those years. I find that Prime is a seriously good value with the free two day shipping and the amazing programming on Amazon video as well as the other services that go with Prime. Whenever I have had a problem... which is very rarely... I got the best customer service I had heard about. One time it was when an episode of the Walking Dead did not appear on the right day... The email I got (which I hate to say I deleted accidentally) stated my download would appear shortly but if it did not the zombie apocalypse may have happened and I might want to buy one of these... with a link leading to a crossbow of the same type used by Daryl Dixon.
Another time when an item did not arrive on time the agent patiently without annoyance connected a call to UPS and the USPS at the same time. Very recently I forgot I had put a gift for my Dad on a payment system and was puzzled when a month or so later I got an email about the first payment. I called customer service and the agent helped me remember my order. And they were nice and chatted with me. Amazon might be a monstrous business and a story I once heard about the life of department managers bothered me (how it somewhat required people not in relationships due to the long hours and requirements to be available at almost all times to talk to employees overseas in different time zones).
The story might have been an attempt to chip at Amazon's monumental presence but I am guessing it was real. The Prime day of 2017 was a lot better than 2016's. I was actually able to wait for and buy a few things without them disappearing before I could add them to my cart. I cannot help but feel warm feelings towards Amazon... I love my Fire TV and my Echo. I love how I can subscribe to HBO NOW or Starz and just click my subscriptions on or off.

I subscribed for Amazon Prime hoping I could watch movies and TV series for free just the way they are included in Netflix membership. However, none of my desired programs are available for free streaming in Amazon Prime! I either have to rent or buy them which is absolutely ridiculous. What did I exactly pay £79 for? I could buy or rent them without having a membership, couldn't I? I do not recommend Amazon Prime to anyone as all you will get is bunch of crap films and books you never want to watch or read. As for next day free delivery, it does not apply to all products and you have to pay the shipping cost of your purchase as usual. All in all, Amazon Prime membership is an absolute rip off.

I am going to tell you what happened and you can judge for yourself. I had just applied for an Amazon store card so I purchased a TV with it which was just under my limit. I signed up for a 30-day free trial of prime membership. Later I order some other things for the TV on a different card. A couple days later I received the wall mount in the mail. At this point I found out that the mount as well as all the other things were charged to my Amazon store card and that the TV I bought first was having the payment declined. So I spent 3 days on the phone with Amazon to get things straight.
After being on the phone so much and being tossed around by customer service, I thought everything was all right. Come to find out the day after all the calling, I found out that the whole snowball happened because Amazon charged $99 for prime membership to my store card. And as I said, I had a 30-day free trial. Anyway, I had to cancel the TV and 4k Blu-ray player and I am returning the wall mount and the new movies. In conclusion - I was excited about a whole new entertainment center and I ended up with none of it.

I placed an order on July 29th for a product that I needed for a vacation starting August 3rd at 3 pm. The product is sold and fulfilled by Amazon. It was scheduled to be delivered on August 2nd by 8 pm. At 8:05 pm on August 2nd, I checked the Amazon website - it still listed that the product would be delivered by 8 pm that day. I copied the FedEx number and pasted it into a FedEx tracking website where I found that my package was in transit. I called FedEx to find out exactly what was going on. The nice person there told me that Amazon had printed the label on July 31st, but did not have the product available for pickup until August 1st at 6:30 pm. My package was now half the country away in Chicago and not expected to be delivered until August 3rd by 8 pm.
I called Amazon customer service next. The person there at first was very helpful and asked me to add the address of where I will be on vacation to my account, and he would have the package sent there. I spent an hour on the phone, and at the end was told that my package could not be rerouted. So now it will be delivered to an empty house where it will sit for my entire vacation instead of being on vacation with me where I need it. I asked to speak to some kind of Amazon customer retention specialist to discuss why the disconnect in communication is present. I was told that his department has NO OPTION for forwarding a customer on to talk to someone. In other words - too bad, you're out of luck! He could send my feedback, but I would not necessarily get a phone call or email from anyone. This is not acceptable to me, and getting a refund/being able to return the item does not solve the problem.
I have been shopping online with Amazon since 2001 and have placed nearly 500 orders, many of them for dozens of items. In recent years, my number of orders has ballooned as more and more products become available - this year over 50 so far. I have noticed that the "prime" designation no longer means two days and that the delivery dates are no longer good faith estimates. This is not the first time that I have expected an order just to be disappointed at the end the night. The customer service I receive from Amazon has been steadily in decline over the past three years. There is a systemic problem here, and I can't believe that Amazon would rather lose my business than address it. But, that is exactly the response I received from customer service.
There is NOTHING they can do. Really? I'm disappointed and will no longer purchase anything from Amazon. My prime membership is cancelled. I'm tired of receiving customer disservice. P.S. today, Amazon says my order will be delivered between August 3rd and 9th, and to contact them on the 9th for options if it isn't received. FedEx says it's out for delivery on a local truck. Talk about lost in translation!

I use to love Amazon. A month ago I purchased a mattress from a third party seller. I trusted Amazon had checked the seller out and it was safe. A month later item has not arrived. Since then there have been 37 100-percent negative reviews for this seller who is no longer on Amazon. All buyers never received their item. Amazon customer service is horrible. They promised to let me reorder the mattress at the original price and refund the shipping charges I had paid. I have received partial refund for what was promised. Who needs Amazon and all this stress.

I have been a loyal customer at Amazon.com for 7 years. Never complained, never asked for help, never missed a payment on the Amazon.com credit card. I have purchased thousands of dollars of stuff over the years and I have been a Amazon Prime member for all 7 years. In June, 2017, my Amazon.com account was hacked. The person who hacked it used my Amazon store card to order a $400 item. The person used my billing address, but used a different address for delivery. A state across the country from myself. I would not have known this fraudulent charge happened if it were not for UPS sending a delivery confirmation to my email address.
I immediately contacted Amazon.com customer service and to this day I have not received any help from them. I have the invoice from Amazon.com with my name and an entirely false shipping address. Amazon has the same invoice! All I get from them is that I need to change my login password. I am outraged and do not know who to turn to. I have closed my Synchrony Bank account (Amazon.com store card) and I have spoken with them too. The bank says Amazon has to send them a credit and they will remove the charge. I have not logged in since the day I was hacked! I will not ever purchase anything from Amazon.com again! I also asked them for a refund of my Prime membership ($99) which I had just paid on June 12, 2017. Nothing has happened. I cannot believe this is happening to me. Can anyone help me? I have the emails from Amazon.com and the invoice of the fraudulent charge. Who else can I contact? Thank you very much.

Approximately 1 month ago an Amazon delivery truck was in my apartment complex's parking lot where my car was parked. In a parking spot at that. He was careless in the way he was driving and backed right up into the front end of my 2017 Honda Accord. He did not once apologize but rather stated that he simply just did not see it. He was arrogant and displayed not a single ounce of remorse for having caused an avoidable accident. Since then, Amazon has done little in the way of helping me resolve this issue. Clearly, I need my car serviced as half of my bumper is hanging off the front end. Because this is a 3rd party driver - meaning, he is employed by a delivery company that has a contract with Amazon - Amazon corporate now states that there is nothing they can do about the situation as it does not involve them directly and we need to speak with those involved on that company's end. Fine, I can deal with that.
EXCEPT - they are not responding as they should in this case. It took three weeks for that location to contact me. I have provided them with estimates for the work that needs to be done and they assured me that they would be expediting payment to me so that I can go about getting the car repaired. This was 1 week ago and still no payment. I work for a company that is not nearly as large or recognized as Amazon is and when we come across a situation that would leave a bad taste in a customer and/or potential customer - we are going above and beyond IMMEDIATELY to rectify whatever situation and ensure excellent customer service.
I am embarrassed for Amazon - that they would so easily wipe their hands clean of this because it did not happen from their corporate office - yet this office brandishes your company name. SHAME ON YOU AMAZON - I am a loyal customer and will now refuse to do business with a company that takes no accountability for their actions and or those who brandish their name.

Today I placed a order on Amazon.com. Using a Amazon gift card. Alas, when I tried to use my other gift card, I find could not complete my order. I spoke to four different representatives, all to no avail. Apparently one cannot use two different GIFT cards to pay for their order! They will gladly take your personal credit card of choice and, ONLY another Amazon gift card. Which more than likely will be more than the remaining balance. So you are force to buy a another Amazon gift card (more than likely of a greater amount) to complete your transaction, or use your credit card and please remember to delete it on your Amazon account. Because, I can guarantee, you will be arbitrarily charge for something - anything down the road! They will contact you even.
This process has made it very uncomfortable for me and I will think twice before I shop on online again. Especially if you've been saving your gifts cards to finally buy the things on your wish list etc. I had a specific budget, and did not plan on spending more. Now I'm forced to do so. Amazon payment methods are not customer friendly and only caters to them making a extra buck! To conclude it all - my balance will remain until I can get to a store that sell them, and purchase a Amazon gift card. Indeed, I'm upset for good cause. I have to go out of my way to shop on Amazon and then put up with being talk-down-to and blatant sarcasm. I think any reasonable human can agree that this is not indicative of proper customer service to say the least.

I have been trying to resolve this issue with Amazon.com for over a month now and I cannot get anyone to help me on the phone or email. All I get are calls from a non-native English speaking reps who tell me they can't help, but a representative will email me in 24 hours. I either do not hear anything, or I get an email that has nothing to do with what I am complaining about. Because of their decision to block my seller account- I have lost access to my audible and Kindle.
They accused me of doing Fraudulent activities, yet I never even got to list a product or sell anything! They have no proof that I have committed any illegalities as they claim- in writing no less. I requested they reinstate my personal account or refund me ALL of my Kindle downloads, Audible account, and prime membership fee - and must give me access to my pending orders or cancel them and refund me the money.
I have always enjoyed shopping with Amazon, but cannot believe the way I am being treated because their incompetent staff doesn't know how to read or understand a document in Spanish- and is claiming I am committing a fraudulent act and illegality- just because we wanted to sell on Amazon? That's some fabulous customer service. They won't say what the Fraud is and apparently, they do not have to tell us! I am tired of calling and writing. PLEASE end this nightmare.

It was a second time in row that I have seen Amazon don't delivery their products on time. First time it was with my friend now with me. I have ordered a phone of worth Rs 28000/- they took time of 5 days to deliver the same. Expected delivery date was 29th of July by 08:00 pm. I was expecting that it's good amount of time to delivery a product as I have received many international products in span of max 4 days time. It surprise me that no one came till 05:00 pm of 29th July then I called at customer care for any update. They told me that "we're sure your product will get delivered by today" but what exactly happened it didn't deliver till 08:00 pm then once again I called up at same number to check the status. There was an executive by the name of Bhaskar. What an irritating person he's.
Firstly he didn't get my data which is linked to my number and asking my email id, I told him that I have not registered with my e-mail id I have used my number for registration. Despite for getting my message he kept asking for my e-mail id for approx 7-8 times. Then I think of to speak someone else may be senior one. I asked him to transfer the call to supervisor he straight away denied that there is no such permission to transfer the call... Totally a dumb experience... It's clear that I'll never going to order anymore with Amazon. But please let me know when my order reach to me. It was my sister birthday which you all have spoiled completely.

I've been a customer with Amazon for many years, have also spent money to join prime and spent thousands of dollars ordering for my business and personal needs. They finally upset me in the way customer service handles issues and how they treat me as well as the prime being a waste of money because they don't deliver within two days or they find an excuse not to deliver and I've made complaints to my post office as well. Nobody speaks English in customer service. They outsource to other countries who have no people skills when dealing with customers and they could care less.
They have finally lost me as a customer and they don't care. They do nothing to solve issues or keep you happy. Well you finally lost all my business Amazon. I get deliveries 3 to 4 times a week so that tells you how much I spend. Their policies with third party also suck!!! Corporate needs to clean this place up but again such a big company and they don't care about the consumer.

Took too long to deliver first box (ordered vitamins), was on vacation so had to cancel order. Now 2nd attempt to deliver (vitamins) and the box was delivered as promised but... I received 2 books and some locks that I have never seen or ordered in my life and the box was addressed to me. Amazon's response was, "um, oh, sorry about that". No attempt to find my package or offer a solution. Never happened to me after years of ordering so really baffled. Nice job Amazon, hope your customer service does not remain this horrible!!!

Well, I can't comment on the product I ordered because they haven't even sent it out yet. This is my review of their shipping practices. Typically, when you are told something takes 7-10 days to get to your door, it's because it has to make numerous stops on the way, coming from far away. I just noticed on my tracking information that they intend to wait 7 days before they even ship it. I am pretty sure there will be some reason it won't be here within the 3 days. They leave themselves to fulfill their promise to get it here by then.
I refused to sign up for their 'prime' service after reading the reviews about how their shipping time is always beyond what they promise for the extra 10 bucks a month they pilfer from you. This is the first time I noticed WHY my packages never arrive on time from Amazon. It's because they wait until the earliest day they promise it'll get to you before they send it - which means they are lying about the "7-10 day" shipping. There is no way anyone is going to get their package on the same day it is shipped, so they should just tell people 10-14 days. The 7 part of 7-10 is absolutely a lie.

I am Amazon Prime member. I bought things all the time. Lately, the issue that is concerning me is things read Prime. When you order them arriving day is almost 5 days instead of two. When spoken to a rep they give me all this runaround but never resolve my issue. Ended up canceling them. I was told the item is not available. I went and order the item again from Amazon, I paid 1 day delivered then all of the sudden the item is available to be guaranteed delivered in one day. That proved my theory "Amazon is doing scam to their prime members."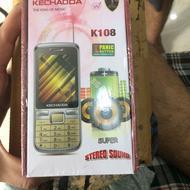 While I ordered my mobile around ₹20k they delivered me ₹500/ and the process is completed totally. I spoke with the customer care and leader of team.
(s.....a), What is going on? I didn't getting anything from them yesterday. They told that pickup will be within 12hrs but pickup man telling that it's not our issue. The person is another one. What is this they are playing any games with customer or any?

I have had the worst experiences with Amazon recently. They are getting worse all the time. The Marketplace sellers are not verified or vetted by Amazon. I happened to order from one who never sends anything to the correct addresses, another whose product description was so far off it was laughable, another who sent the wrong items, and others who never sent anything at all. And watch your "subscribe and save" items. While I expected the price to go up after the first order, they've been going up BEFORE the first order was shipped. So the prices I thought I was getting the items for were doubled or tripled before I even got my first order. At least I found out in time to cancel, but it's really disappointing, and I'm sure, illegal.

I wanted to review a product but Amazon.com stated that because I have not yet spent $50 on their site and I am not an Amazon prime member that I cannot review products. Therefore my honest opinion doesn't count if I don't pay 10.99 a month and buy at least $50 of product from their site.

On July 15, 2017 I purchased a pair of Bluetooth headphones. On July 17, 2017 my American Express card showed a hold for the total amount of my purchase. On July 21, 2017 I received an email stating that my credit card was declined. Immediately I called Amazon to find out why they were again trying to charge my credit card for an amount they had already charged my card earlier in the week. No one knew why or what was going on but I was assured that the problem would be researched and resolved. Again on July 22nd my card was charged from the headphones which was now flagged as a fraudulent charge.
I again called and spoke to Chris who was of no use had no idea what she was talking about and tried to tell me that the bank reversed the charge which I already knew was not the case because it still was listed as on hold with my bank waiting for Amazon to take the funds. I ended the conversation with Chris and called back and spoke to Michelle who researched the order to find out that some OFS department of Amazon had canceled the order but never sent a removal to American Express. They then placed the order again and charged the card a second time. Michelle thought that she had fixed the issue but yet again today a charge was placed on my card. I have not received the product. I have not received my money back. I have nothing except an account that is $42.96 less.
Amazon.com Company Profile
Company Name:

Amazon.com

Website:

https://www.amazon.com/