Consumer Complaints & Reviews

I was happy ordering things from Amazon until recently. In the past few months, my orders have not shipped properly. I always order extra things I don't really need or want to qualify for free shipping. Then I find that suddenly as if by magic, every Amazon locker within 50 miles is "full"!! So I have the items shipped to my PO Box. When I track the shipping on the items, I find there is no estimated delivery date. I call customer service and spend over an hour EVERY TIME on the phone with reps who assure me the items will now be sent.
Then a few days later, I have to call again and speak with a supervisor who expedites the shipping. The last three times, I did receive the items, but this time it was just too much! After about 1/2 hour on the phone (while waiting to speak to a supervisor AGAIN!) I hung up. The rep immediately called me back and scolded me for hanging up! I asked him to stop calling, and I proceeded to cancel the order. ENOUGH wasting my time!!

Hi, my name is Geetika ** and I was on the phone with Amazon's customer service support for 1 hour 30 minutes today. Given that they refused to give me an email address where I could file a formal complaint, I am using this forum to do so. I had called in to get the status of refunds on two gift items that I had returned to Amazon (purchased from my baby registry). Instead of refunding me for those items, the representative (named Shane **) refunded me for other items via gift cards. This was done without explaining to me that he was not refunding me for the actual gifts. When I explained to him that this was odd and it takes away the ability for me to return the other items in the future, he laughed repeatedly and said that this was his job and he knew what he was doing. He also repeatedly told me that this was the only option he had and so he did what he could.
When I refused to accept that as an answer, he told me that he could connect me to his manager. He of course didn't do so and then came back on the line to tell me that he will transfer me to Wish Lists as this wasn't his area in the first place. On the wish list part of the call, the second rep told me that my gifts would be refunded within 14 days or so. When I told her what the other rep had done, she was shocked (in her own words) that he did that and she would 'help' me fix it.
At about 1 hour in to the call, she told me the gift cards that had been applied to my account had been removed and all should be fine. At the same point I tried to return one of the other items (that Shane had refunded against), and your system told me that I would get a refund of $0.0 because the item was already refunded. When I told the rep that she tried to the same at her end and it told her the same as well.
She came back a few minutes later and said that this was all they could do and there was now way for them to 'fix' the problem. If I needed to return any of the other items in the future, I would just have to call back in and speak with a rep. When I explained my frustration to her, she became extremely rude and said "Well I can't give you the gift card when you haven't returned anything." Please note that I was NOT asking for the gift card - what I want is the ability to be able to return items without having to speak with incompetent reps like the ones I did today. She said "Well that's not possible." When I was finally able to get connected to a person in your leadership customer rep group she gave me the same answer.
I finally asked for a customer care email address where I could file a formal complaint and they said you don't have one. Big surprise that there isn't one given that you/Amazon reps clearly don't care about customers even after it is their reps who have made the mistake. I wasted 1.5 hours of my time today, got stuck with two reps who completely messed up my accounts and now they want me to call back if I want to return items and deal with another rep. So they not understand that I would not want to do so because of how I am 100% sure that you would mess up my account yet again! I am appalled that Amazon has such terrible customer reps who make mistakes while justifying that they know what they are doing because "this is their job" and that tell a customer that they customer's "request is unfair". It's great to see how Amazon treats their patrons. Thank you so much for what has proven to be a horrible experience.

A couple of month ago I signed up for some sort of Amazon Cloud back-up. I gave a credit card number for three months of a "trial". But every time I sign on I get a message saying that I have not signed up for this service, which I have. Meanwhile it's impossible to get any information on this issue or to find out what's going on. Amazon just does not have email that one can use. I tried every which way and the only way I could send a note asking why I don't get credit for having signed up for this "trial" my credit card is demanded for a second time...

Terrible service. I received an email 2 weeks after ordering item. It says "Sorry no longer available." Huh? Really? 2 weeks after ordering you just found out. Colossal fail. Never buying again from Amazon. Sticking with Target instead.

I ordered $46 worth of merchandise. After I didn't receive the product they said they would send part of the order and refund the other $42.06. I never received the refund. I was told to contact the financial institution. I was informed due to using a prepaid card that they do not accept refunds on prepaid cards. I informed Amazon where they told me that they can't do anything. I asked for a gift card credit for the amount and was still told they won't. As I have been an Amazon prime member for years you would assume they would want to make me a happy customer. In this case they stole my money and don't want to do anything to rectify the situation. I hope that no others will have to go through a similar situation. I hope anybody who reads this will stay away from Amazon.
How do I know I can trust these reviews about Amazon.com?
576,064 reviews on ConsumerAffairs are verified.
We require contact information to ensure our reviewers are real.
We use intelligent software that helps us maintain the integrity of reviews.
Our moderators read all reviews to verify quality and helpfulness.
For more information about reviews on ConsumerAffairs.com please visit our FAQ.

On August 5th I purchased a Nikon Coolpix L340 20.2 MP Digital Camera with 28x Optical Zoom and 3.0-Inch LCD (Black), Amazon says delivery scheduled for August 12th. On August 12th I received an email that the camera was delivered. Once I got off work I headed home and noticed there was no package. I immediately log into Amazon and copied the tracking number and took it to the USPS website only to see the package was delivered to Hamilton, NC instead of my address that's listed on the Amazon website of Charlotte, NC.
I contacted Amazon and informed them I never received a package and that their site even shows the package was delivered to Hamilton, IN. After repeated attempts to reach the seller who never responds, I requested a refund. I have constantly been back and forth with Amazon and filing this A-Z complaint with no resolution. It's annoying that when I placed my order they immediately took money from my account, yet when they make a mistake the buyer has to wait 14 days for a refund?!? This is asinine!
I'm beyond frustrated with Amazon. I've made several calls to them and each representative sounds so redundant repeating the same thing over and over. "Ma'am you have to wait for the investigation to complete." Why must I wait? It's very clear they never sent me the package. How about Amazon refund me and then they run behind the seller for their money back. It's truly an inconvenience to the buyer and their policy sucks to say the least.

I am a prime member and I do not even remember how many years. The recent issues is really getting on my nerve about deliveries. I was expecting a package of two medicine and I ordered through Amazon because they were offering one-day shipping. I did not want one of the supplement to expose too much transit times. I got a text and it says it was delivered at 11:00 AM. I checked the website and it says it was delivered but where the hell it was delivered. It was not at my front door. It was not in my mailbox. It was not in parcel delivery box. I called the customer service and explained situation. It looks like she has comprehension and listening issues. She was shouting in the phone when talking and it was really hard to understand what she was telling. Finally, I understood a few things that she was telling me they will inform me when it was delivered. I explained again that it was delivered but where. I cannot find it.
After several different ways to explain it, it did not work. I asked her that I cannot understand her and she cannot understand me. Someone else should call me back. Then, she was telling me that she is having technical difficulties on her computer and I should call back. What? I called again and talked to another one and several excuses and apologies. None of them was solving my problem. I talked to supervisor and same story line. I cancelled the order and I will not order it again. This is not the first time happening. Delivery companies or contractors are doing their own weird things. Amazon was number one in its motto of customer service and delivery. They are going down the hill on this regard without any breaks. If they cannot correct the delivery and customer service issues, I will not even consider them anymore. I was even thinking Amazon fresh and now I am thinking that they might deliver after all is withered.
I also see those Amazon delivery trucks around and how they carry multiple items, stuff them in the truck and toss them around. They should go to basics what they made them Amazon.com and start respecting the customers again. Nowadays, many stores are offering online price matching and I should consider going to stores to shop again since convenience became inconvenience for me! Amazon, please, get your acts together and become the company I had respect before.

Amazon opened a Chase credit card in my name without my request. Ordered a book written by a relative in Bolivia in support of his work. Small amount, $6.49... Problems downloading. No solutions offered so backed out, forgot it. Recently, I received a statement from Chase billing me for that amount. I have paid for past orders using AMEX credit card on file with Amazon. I'm retired, I have one card. I did not choose Chase. Most frustrating that they could do that!! Days/hours of frustration, passed around between Chase and Amazon. I finally paid the bill to avoid a $37. late charge. I waited till today 9/13/16 to close this account. I am not confident that this will happen. I do not want to be unkind but it seemed there was no living human "out there" to help solve or explain this problem. I will never shop Amazon ever again and will continue to alert family and friends and of course the author.

I have been shopping intensely on Amazon for ten years, am a Prime member, and, overnight the romance has come to an end. I can deal with the absolutely asinine, full-of-excuses shipping department... I can deal with products that arrive as junk, for any reason... BUT, when outsourced employees are 'communicating' w/ me using Google Translate and manage to erroneously side w/ a scamming 3rd party seller, causing me a loss of hundreds of dollars and hours and hours of emails and calls w/ the State Attorney General's office and STILL, I lose, I'm ready to kick some ass... Goodbye, **... you're cut loose.

Ordered 6' level from Amazon. The item came dirty, scratched, obviously used and missing one end cap. Moreover, on the level itself there was a shipping label for someone else (I guess previous owner?). This label made the whole thing sticky and unusable, since the level has to be perfectly flat to use. For me, this delivery went past poor service and into the realm of insulting. When calling customer service, they were not really helpful and only offered $5 promotional certificate for the "inconvenience". Was buying a lot from Amazon before - will think twice now. Used their customer service 5 years ago - it was great then, not so now. Also, sneaky Amazon would not let you leave feedback critical to them.

Amazon took out $14.95 twice out of my debit card account without my permission for audible service that I did not use or understand. I have a very hard time trying to get a straight answer or my money back. I feel that I am being robbed every month. I MUST TAKE DRASTIC ACTION, THEY ARE CROOKS. I WISH I NEVER ORDERED MERCHANDISE FROM THEM. I am a senior citizen on a fixed income, why do they have to defraud me? They have so much.

I am selling a product on Amazon. They send me an email and saying it sold and to ship it out. I go and try to find the order on my inventory and there is no order. I call customer service and they say that there is no order to ignore the email. This is even when I have already gone to ship out the item. So anyways, I was hopefully able to have the product held at the shipping location until I can go pick it up. So in the meantime, I am emailing them and I send them a copy of the sold and shipped email of which they told me there was not one. I still do not get an answer why this happened.
So I just get up now and check email and get one from the buyer that says he did purchase the item and the money has been removed from his account. So I don't know what to think. This is when I can really use the money. Amazon used to be awesome, but after this experience I will pull my other products after this mess gets straightened out. Is this a scam on the buyer's part or not?

I have order headphones whose product id is ORDER # **. The promise delivery date is 9th Aug. Till now my product is not delivered and I have make all my efforts to contact with the customer service team and they also make fake promises every time. I have also order one mobile phone 15 days back one plus 3 mobile with order id ORDER # **. In this case the product is also 4 days late with the promise delivery time. When you call customer service every employee tells you different story and put your call on hold. I have no option left rather going to the consumer court complaint a file against a team amazon, their services and fake one day delivery option. If you don't want any case against your services then contact me and do a satisfactory answer in written and do something in case customer satisfaction.

I've purchased many items from Amazon. From bathroom sinks, lamps, DVDs and much more, I have received almost all excellent service. When I had any problem, Amazon Customer Service, via email and live person on phone, resolved my concerns quickly and in a caring manner. Perhaps it helped that I acted respectfully to the Amazon Customer Reps as I began describing any problem I had.

Enjoy using Amazon as long as you don't have to contact customer service. Their agents are rude, unprofessional and in most cases clueless.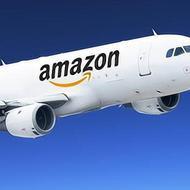 I used to love Amazon. Like many of the other reviews, I've had a Prime Membership since day one of the service. After too many late deliveries (always the courier blaming my address that any map service can find), I don't want to give my hard earned money to a company that likes to build up their drone delivery service and buying 767 airplanes with their logo on it by choosing stupid couriers like OnTrac (really way OffTrac). Again like many other reviewers, I know Amazon Prime prices aren't the lowest - I shop at Amazon for the convenience. After this latest OffTrac delivery fiasco, I'm finally learning Amazon isn't convenient. Their customer service has dropped. They're more interested in showboating how great they are with their fancy toys. I wish they'd go back to being a customer oriented business. It is sad to see them become the behemoth instead of the awesome company they used to be.

Order four items on 08/03/2016. Paid for same day delivery service. The delivery person arrive I was standing in my driveway, the guy comes running up the driveway toss the box at me. Then goes running back to his car, and takes off. I headed inside open the box, the box that the RCA tablet came in was smashed almost flat on one side. Opened up the box for the tablet, the screen was cracked. I called customer service, the first person I talk to said "Well we will e-mail you a shipping label. Print it out, repack the box, and then tape it up. Attach label, and then take it to the nearest UPS store and drop it off." After Amazon received the returned products, that they would refund my money two weeks.
So I said to the customer support person, "well why don't you just put in an order for another tablet, ship it the next day with same day shipping. When the delivery person hands me the undamaged product I will give the person the damaged one and they can take it back to the warehouse." The customer support person told me that this could be done. So I ask why? Then the person hung up on me. I recalled the support line again talk to another person and was getting the same BS. So I ask to speak to a supervisor. I waited for over twenty minutes. But I finally got to talk to one. I informed this person of the problem. So after a little discussion, this person told me. That a request for UPS pickup would be made, and that my money would be refunded to my bank in 1 to 2 hours. I even ask this person about the refund going to my bank account, I was informed that yes it was.
I went to look at my bank account after two hours, still no refund. I went to check my e-mail, and lo and behold here was another e-mail that was sent to 1hr 45mn later informing me that the money was be put on a Amazon Gift Card. I was told to just reorder the product the same way I had before, and use the Amazon Gift Card. It just seem funny, that here I was being forced to spend my money at Amazon.com after all the trouble I had just gone through. I waited a little while to calm down and log onto my Amazon account. The money was on the gift card. I preceded to place the same exact order. I went to select the same day delivery like I had done before, but it was not there. I thought what is was just there less than 24 hours earlier. I noticed that it was the same price for the 3 to five days shipping as I had paid for the same day delivery. I was only doing what I was told to do.
So got on a chat line with another customer support rep. So I explained what was going on, I was just trying to figure this out. I was informed by this support person that they could not do the same day shipping because the warehouse that I order from was out of them and that it would have to come from another warehouse. Here I had been informed to do this procedure and yet here I could not. So this person informed me that he would return the money my bank account and that it would show up in 5 to 7 business days. And then ended the chat. Never waited for a okay or anything from.
I thought well wait minute I was informed by the supervisor that I had talked to earlier that the money would be in my bank account in 1 to 2 hours, now I am going to have to wait 5 to 7 business days. This is of course if this support person was telling me the truth. I just have to wonder if this is so. I have been told two different things by two different people. I just hope that Amazon.com is not trying steal my money, it sure makes you wonder? I have been posting this everywhere about Amazon.com, I just wanted to let you know about The Federal Trade Commission. They are there to help the consumer. Go check it out www.ftc.gov. Let's start letting the commission know about some of the things that Amazon.com is doing to the consumer...
To file a complaint, just go to ftc.gov/complaint, and answer the questions or call. That's all there is to it. If you've been ripped off or scammed, complain to the Federal Trade Commission. It can help put the bad guys out of business. I am just hoping that this will help some of the other people I have read about on the Amazon Facebook page.

I purchased thermal underpants from Under Moments on Amazon Marketplace for our vacation to Iceland. When I realized they would arrive too late, I asked to cancel the transaction, especially as (i) the item had not yet been shipped; and (ii) it now would arrive while we were gone with the risk that the package would be left unattended on our front door, posing a security risk to our home. For three days I contacted the seller and Amazon customer service; every time receiving the same answer: "automated process; cannot cancel; refuse package when it arrives" even though I told them in each email I sent that there would be nobody home. Now I received an email saying the package has been shipped and will indeed arrive when we are away!!! Never had such a poor service. And Amazon customer service was completely unable to help and seems to have no impact whatsoever on the sellers on their marketplace!

Amazon has security issues that they are unwilling or unable to pinpoint. This has been going on for months and I still don't have an answer. In fact, Amazon basically has stated they don't know who accessed my account (repeatedly), nor do they care and they will not be responding to me anymore. My BBB Complaint: There have been unauthorized charges on my account for months. I have called and gotten refunds on some of the ones I was aware of, spent hours on the phone with Amazon, and they have yet to be able to figure out who is making these charges or how to prevent it from happening. As it stands, they still owe me money for unauthorized charges on my Amazon credit card as well as an Amazon gift card.
One representative was attempting to assist me. He called me and left a message that he would call back in 30 minutes. Not sure if he did, but I was unavailable and he didn't leave any way for me to contact him, as is usually the case with Amazon reps so each time I have to deal with someone new. At first, Amazon was telling me the charges were being done on the firestick my husband has. This is impossible as the firestick at that point hadn't been connected for weeks. Then they said it was a kindle, which we have never owned. They also stated it was coming from an IP address that was a Comcast provider in Leominster. My home internet is Verizon and we have never stepped foot in Leominster. I was also told it was subscriptions. I never had any subscriptions through Amazon. I never made any digital purchases through Amazon and there were no subscriptions visible to me on my Amazon account.
I actually sent them screenshots of this fact. The rep apparently began deleting whatever subscriptions were visible to him, but within an hour there was another unauthorized charge. I called immediately. I took several steps to try to stop it, including changing my password multiple times, turning off one-click, which was turned on by an unauthorized party, removed Amazon Prime which was an unauthorized subscription and added 2 step login which requires me to put in a code sent to my cell phone in order to log in. Nothing worked. I then deleted all payment methods. At this point no one knows how the purchases are being made, even when they disabled my password, purchases were made.
Desired Resolution: I want Amazon to refund every digital charge there has ever been made to my account. I also want them to get to the bottom of this security breach as it violates wire transfer laws. It shouldn't be difficult to see how an account is being accessed, yet they seem completely clueless. Mail me my gift card so that I can close my account and refund my Amazon Credit card for the unauthorized charges that have not been refunded along with anything else that has not been refunded. A company as big as Amazon should be more responsive to security issues. A quick google search shows, I am not the only one this has happened to.
I want the credit card payments refunded to the credit card and the gift card payments issued to a new gift card, seeing it that even without any payment method attached to the account someone has been placing free digital orders. You guys have been unable to figure out who is accessing my account and how. That account is compromised and I'm eager to shut it down, however, my gift card balance is attached to that account and that is the only thing keeping me from shutting it down. It would be asinine of Amazon to issue the gift card refund to a gift card attached to a compromised account.
It is a HUGE problem for me that Amazon continues to make it seem like it's something I did. The problem with this is there were orders being generated after my password was changed (multiple times), while Amazon had my account disabled, with 2 step security, with no payment methods on the account, after all the subscriptions on the account (only visible to Amazon) were removed by Amazon and there had been several complaints made to Amazon. Amazon has given me various different reasons for why it happened, none of which have been accurate. Amazon has disabled my account to investigate, and even though there were unauthorized orders still going through with phone calls being made by me to Amazon informing them of the problem they reinstated my account without fixing the problem.
One tech even promised me compensation above and beyond what I'm out for my frustration shown by my many emails and phone calls informing Amazon of the problem. Amazon should be able to identify how orders are being placed on my account. What IP address? Was a password used? Was it an app? What permissions did it have to access my amazon account and make orders? Then figure out, "how do we pull those permissions/deny it access?" As large of a company as Amazon is, you'd think you'd have a more secure site.
Do you think this is the first time you disable my access? Think it's the first time you send me a generic email with security protocols that have all been done repeatedly? Dig deeper. Even if I did something, Amazon should be able to figure out what it was and how we undo it. Right now Amazon's position remains "we don't know how there was a security breach so we're just going to blame the client." This is unacceptable. This is far from over.

Amazon was the third company I have used for textbook rentals and I have to say that they by far are the easiest to deal with. Their books come on time, they are in good condition, and the return process is smooth. I have encountered no problems with their service, even when I inadvertently ordered the wrong book. They were helpful in accommodating my needs within the time frame needed. Excellent experience all around.

I had ordered for a watch on 27th July which was supposed to be delivered on 28th July. On 29th I gave a call at customer service on Amazon that if they are not able to deliver even today at my office address provided they deliver it on Saturday to my home address. The courier people did not come on Friday i.e. 29th nor on Saturday 30th. I called up the customer service again at Amazon on Sunday i.e. 31st and they said they will escalate this matter and it will be delivered at the new redirected address that day. It did not get deliver even on Sunday and on Monday i.e. 1st August a courier guy gave me a call that he is on my old address. I told him I had redirected the shipment three days ago.
On Tuesday i.e. 2nd August in morning around 11 am I had a word with Amazon customer service asking them why he did not deliver at my redirected address. They said he may not know. I don't know then how does their entire communication system work?? He said it will be delivered today. This post I am writing on Tuesday at 7 pm... my order is still not delivered. Again given a call at Amazon customer service and again have been said that it will get delivered by tomorrow i.e. 3rd August. Don't know what to say or react... Terrible service is all I can say!!!

I have returned a product on 06-07-2016 (order no **) to AMAZON & my product price is 21650, but Amazon refunded me only Rs 1650. I contacted to Amazon many times about this issue but they did not solve it till now. They are making me fool. Pls help. My product name is Yamaha PSR I455 Digital Keyboard. Due amount at seller - Rs.20000.

Purchased an item from Amazon to facilitate repair of customer's Air Conditioner. Purchased 2 Day Delivery, and was notified item had shipped, was on the way, and would arrive July 27 by 8 PM. Item did not arrive, and on the 29th... it was re-listed as "Not Yet Shipped." I contacted Amazon, who informed me they could not find the item, but it would be shipping soon. I had to purchase and install an entire new air conditioner to maintain customer relations with client, and attempted to cancel my order with Amazon. They told me they could not cancel or refund, because they had listed the item as shipped. However they could not find the item, and said it would be shipping soon. (WHAT? You do not have it but it will be shipping soon... and they are listing it as shipped? So of course a nice way to not return your money. You can PAY for it but you can't HAVE it.)
THEN I am notified by NY bank that Amazon had taken out money TWICE for the same amount, but after they contacted Amazon they could not get a straight answer so they had to contact VISA who immediately froze my account. I contacted Amazon who informed me to wait 10 business days and "sometimes it straightens itself out."
Monday... On advice of my Bank, I am filing with the Better Business Bureau, and then taking out a claim in Small Claims Court for re-reimbursement of my funds (the first for breach of agreement, the other for illegal access to Bank Account/Theft, the third for re-reimbursement for the new air conditioner I had to supply my client.) Visa is also going to investigate fraudulent activities against Visa, and failure to provide information. Meanwhile... My bank account remains frozen. I have spent 10's of thousands of dollars with Amazon in the past but have noticed a very different attitude towards customer service, and shady practices with Bank Accounts of late. A couple of times you let go... but it recently is happening more and more often. I noticed that you cannot deal with representatives in the US anymore... mostly Indian... and that may not bode well for this once great company's customer in future.

On 7/3/16 I placed an online order for a sofa and love seat. On 7/19 the items were delivered by ABF Freight lines to Salt Lake City. At that point ABF handed the items off to North Park Transport. NPT brought the items to its warehouse in Jackson Hole, WY and refused to deliver the items to my living room. I blame Amazon for this by using cheap outfit freight line carriers to save a few dollars. From 7/19 to 7/25 I pleaded by phone with Amazon to have my furniture delivered to my living room. After turning a deaf ear for several days Amazon finally agreed to have a local mover deliver my furniture.

I have purchased an online product through Amazon on 20th July 2016 and the seller that I have selected is Amazon verified I.e. fulfilled. The expected delivery date mentioned by Amazon is 25th July, but the product did not deliver to me until 27th July. There was no tracking of the product available on the Amazon website except that it was couriered by Amazon transport services. There was no contact details to reach to the courier service agents. Then I have decided to call to Amazon customer care center on 26th July when the expected delivery date reached out. First time I got the assurance from the team that I will get my product today until 8:00 PM so I was happy, but I did not get my product on 26th. Then again I have called to customer care on 27th. Now they told me that "We cannot give you any assurance for the delivery of product neither today nor for any future dates. It may be delivered to you by 29th July but not sure."
When I have asked the reason the executive told me that "I could trace your product from website and cannot reach to the courier agent." There was no tracking until 27th as where is my product except the Amazon transport name. So I have decided to cancel my order. Today is 29th and I am still waiting for my refund. My refund is still not generated. I have tried every effort but nothing happened. I think if I will purchase product through market then I got the product on 20th July and not have to wait for product first and now for money. Hail to the online service and for the Amazon who have hired such type of sellers who could not deliver the products within a range of 35 kms. in the capital of the India and have verified the seller as a Amazon fulfilled.

I have ordered many items from Amazon! I have never had a problem with anything I have ordered. If you're in question of Amazon, have no worries, they're great!

Whilst Amazon is able to bombard me with unwanted e-mails about products in which I have no interest, their website is constructed in such a way that it is impossible to contact Amazon, to make complaints or to enquire about the non-delivery of items, for which I have already been billed, and which I am unable to track online. I am currently waiting delivery of two orders, for 3 books, over a month overdue. I have tried e-mailing orders@amazon.co.uk but my e-mails have been returned as undeliverable. As I say, there is no provision on their website to allow customers to contact them with complaints or enquiries. Such an attitude is insulting to customers.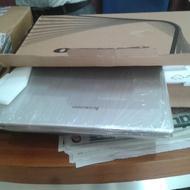 I have placed an order to have the laptop of 45800/- from the Amazon online portal. But when I got the delivery I am seeing that it is old and used (Attaching the screen of product). I only had the good experience with your online presentation but on the ground (During product delivery) it is short of used product delivery. So I am losing my faith with Amazon. Delivery person has also taken product picture. Attaching some snap.

I paid for Amazon Prime. 5 of my last Amazon orders have been returned to Amazon/late/lost because they ship it to a city I do not live in. Today I found out that an order from a website NOT Amazon was also sent to the same city. Called to ask why my order was delayed... Amazon shipping. Called Amazon customer service, and have to say the supervisor I spoke to was helpful and refunded 50% of my Amazon Prime membership cost but, could not say that this would not happen again. He said "It takes time and we have to report it each time it happens". So... not sure what's up with Amazon. I would not buy it again.

I was notified by Amazon that the charge on my credit card (Amazon.com rewards Visa) was denied. The bank (Chase) claims that it does not know anything about it and never denied any payment and Amazon rep I contacted cannot explain it either.