Consumer Complaints and Reviews

I have the same problems with Amazon. They want a so-called "authorization fee" which means they charge twice or more than they say they would. They lie and say it will go back to my account but sometimes the money disappears into thin air. I don't have that problem with Etsy, eBay, or any other place I shop. So far I have ordered two sweaters. One got lost in the mail and thankfully the owner refunded but then another order was not what I ordered. I ordered something and it was something completely different. Then I ordered buttons for crafts. They were way small the picture which is false advertisement. I think false advertisement should be illegal. They photoshop the picture to where the buttons look bigger. When I confront them about charging my card twice the customer service gets condescending. It seems like they either don't want to their job or they know they are scamming and they don't care.
The Kindle app is glitchy. I recommend that you only shop there if you have to. Go to an actual department store website if you want clothes like Forever21, Hot Topic, Aeropostale, Kohl's, Zumiez, American Eagle, Victoria's Secret or any other website that is run by an actual store that you see in the mall. They have free shipping too. You won't have that problem with them overcharging you for shipping or the clothes come out too small or the clothes made of overpriced cheap material.

First they bill the product for wrong price compared to given on product page. The executive promises a refund. Next they refuse to refund. Pathetic Irresponsible AMAZON.

The customer service does not speak English and is rude and hang up on you. The vans now delivering orders throw them at your door, very few 2 day shipping anymore. 3rd party sellers get away with basically stealing from you. The 30-day return policy sucks. Amazon needs Paypal with its fabulous customer service and many merchants including high end are using them. Get over that you could not buy it besos and get with their program. No one trusts the vine reviews or discounted reviews anymore and people are moving back to eBay because of Paypal. Amazon has become a shell of what it once was and in many cases charges more than Zulilly, eBay, Walmart etc.

While some of the pricing is decent still on Amazon, and the free prime shipping is nice, their customer service has gone down the drain in a bad way. I have had horrid customer service experiences with both their online chat and over the phone customer service. It is like pulling teeth. They can't seem to understand the questions you ask, completely miss questions, and generally are a pain in the ass to deal with. The question I had? How do I tell, before I purchase an item, if it is returnable or not? It took me a actual HOUR to get them to actually answer this question for me, as they initially started with comments like "Cables are nonreturnable. But it depends on the cable." And "it says in the item description" followed by "there's no way to tell".
And in between I finally got frustrated, and asked for a supervisor because I was 'fed the ** up'. Their reply? 'We don't entertain cursing'. It took me FOUR further requests for a supervisor to FINALLY be transferred to one. Oh, and if you paid for a year of prime and have used some of the benefits, but still have, say, 6 months left? You won't get a prorated amount. They consider the fact that you 'used some of the benefits' to be an ok reason to charge you for the full year, even if you didn't use a full year of their service. I am done and out with amazon. I've even had better experiences with WALMART of all places.

Bought a rebuilt Brake booster 2 weeks ago Sept 21. Returned it because damage was hidden under a plastic cap, Hidden damage I believe was done on purpose. Item had dent and rust was 50 percent rusted through the metal, it was sand blasted to remove it, but it was dangerous to use with deep rust pits and small dent. Contacted for refund. 2 weeks later no refund and nobody will contact me, previous owner of item had sanded item with something and it was horrible... Somebody in warehouse did NOT inspect item carefully before sending it to me, must have just peeked in box...
Spent thousands on Amazon But will be dropping them as soon as my Prime membership expires. Many items on their car web site says you are buying the correct part but many times amazon is wrong. Do not buy auto parts on amazon, do so at your own peril. Sold to me as used perfect condition box may be damaged but it was not. Item was very very used...
How do I know I can trust these reviews about Amazon.com?
609,317 reviews on ConsumerAffairs are verified.
We require contact information to ensure our reviewers are real.
We use intelligent software that helps us maintain the integrity of reviews.
Our moderators read all reviews to verify quality and helpfulness.
For more information about reviews on ConsumerAffairs.com please visit our FAQ.

I ordered a mobile from Amazon & I was suppose to receive the said order on 10th Oct but to my surprise the packet could not be delivered because no one was available to receive the packet as per your message received in the evening on 10th Oct 2016. Whereas my family was available all day at my place & nobody visited. Also I didn't get any call from anybody to deliver the packet. After receiving the message I immediately called the customer care & lodged my complaint about the same & I was assured by the customer care executive that the packet shall be deliver on 13th Oct anyhow. But on 13th also the same thing happened. Nobody came to my place to deliver the packet & in the evening I again received the same message that no one was available to receive the packet. Whereas again all day my family was available at my place. Also I did not receive any call from anybody that my house is locked or no one is available.
Also I received a message on 13th morning that my packet is out for delivery & a number of delivery boy was also mentioned in the message. When I contacted the given number the delivery boy informed me that due to some internal problem wrong message is sent to me & he is not suppose to deliver my packet. How unprofessional? Then with no options left I again contacted customer care. Also I wrote many mails to Amazon but despite several reminders & assurances the said packet is not yet received & now the customer care also don't have any idea when the packet will deliver or where the packet is exactly. This is really ridiculous. After going through all this I decided not to buy anything from Amazon also not to refer this site to any of my relatives, friends or colleagues. Please think wise before buying anything expensive from Amazon. They don't care about their customers.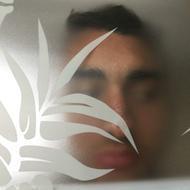 I had purchased an item that was falsely advertised online. I notified Amazon about this issue and filed a claim, the company -- cannot find email from the company on how to return item -- looked for it but cannot locate it. In the end my husband and I had difficulty figuring out a way to return item at the time. Time passed and I had another issue with an Amazon item. So the problem I faced with the previous item came up again. And the third party company in the end refused to provide a refund given outside of time they would accept item. And Amazon stood by the side of the business despite the false advertising element and the difficulties faced with return. Never received email that they claim they sent.
The biggest issue here is that the third party did not advertise the product correctly. Amazon refused to address this element from the beginning -- even if we had tried to send the item back. It would have cost us up to 1/2 the cost of the item - due to packing and shipping costs. I felt burned as customer. First when I purchased the item and found it difficult to return initially and then again when Amazon ignored the incorrect advertisement by the company. I would never have purchased the item if they had shown and advertised the item correctly. The description for the film on the website is Privacy Window Film. Made by windowfilmanddecals.

I wanted to purchase a toaster oven and when I went to pay for it, they (at Amazon) increased the price. I contact them but they said they had the right to change their prices. It is not a lot of money, but I don't put up with dishonesty. This is a copy: Cuisinart TOB-200 Rotisserie Convection Toaster Oven, Stainless Steel by Cuisinart. Amazon : Was: $167.99 Price: $159.99 & FREE Shipping.

I ordered some books on Amazon. in and my order (no.**) was confirmed and I was informed vide their msg that the parcel would be delivered on 12th Oct.16. So on that day whole day I was at home expecting the parcel. To my shock while tracking I found that "delivery attempted and customer not available at the address" which was absolutely false and nobody came to deliver the parcel. Next day 13.10.16 I called your customer service and they informed apologizing that it will be delivered within 24 hours. After waiting 24 hours again I called up customer service who again apologized and again said they will take it up with the courier and see that it will be delivered within 24 hours.
Today (15.10.16) again I received a SMS saying that my parcel will be delivered today. Today also as of now (9.54 PM) it was not delivered and I don't know. Where is my parcel. We never expect such kind of commitments, false information and delay from a company like Amazon. in. Hereafter I would think twice before buying anything from Amazon and would surely share my bitter experience with my family and friends. I have already paid the full amount of Rs. 3120/- but yet they receive the parcel containing books of students who are expecting the same. Hope necessary action would be taken and an explanation may be given to me for this confusion and delay.

I bought Philips trimmer QT4006/15 trimmer and iPhone charging cab from Amazon site. I have order the product on Oct. 2 and it should deliver product on 13 Oct. Still I didn't get product on 15 Oct. and I raised a complaint many time to customer care, but they were not responding resolve the issue. Very bad service from Amazon. If I buy from Flipkart or Snapdeal we will get products less than a week.

Very poor service from Amazon India. We ordered 2 products, the first one came faulty which we returned and still awaiting delivery. The second one delivery date was 14th Oct, from 11th Oct agents are calling me asking my address, but till now they haven't delivered the product. When we are trying to reach out to them Karthik and other 2 agents did not help. Spoke to leadership team members Hema and Ali. None of them were helpful. Till now we haven't received the products. Misbehavior by delivery boys and call agents Hema and Ali, the agent who came to pick up the return was not ready to provide the acknowledgement until we forced him to. Very poor service.

As of Aug 30 order #** was returned to Amazon for full credit back to my credit card Amazon owned or serviced by Synchrony bank, instead of crediting back $133.18 to my acct (which was accruing financing) credit was left sitting in a Amazon gift card. In the meantime I keep getting threatening emails stating that merchandise was never received and if I don't comply charge will be applied to my acct.
Today Oct 14 I called Amazon customer service at 866-216-1072 and was told by Sherry, a customer service representative that "whoever" processed my credit decided to give me a gift card instead of a credit back to my credit card. Sherry said she couldn't refund the amount now because I had used a 1/4, of the balance on a very recent purchase. I offered to send back the merchandise I just got last night if it was necessary to refund my monies and she said that it doesn't work out that way. I asked to have my request escalated to a supervisor and Sandra, team leader came into the picture.
In the end I decided to send merchandise back and close acct and Sandra still denied my request to credit my refund back to my credit card. There is still a balance of over $80 sitting in a gift card w/ Amazon accruing interest with Synchrony bank. I feel Amazon is manipulating consumers to keep spending. I will be closing acct and I guess Amazon will keep my monies... Isn't that called stealing from consumers?

Ordered three things for my grand daughter on 10-8-16 - items still not shipped. When I called Amazon and spoke to a representative, she said, "Pending." That's it - no other information. Items - no shipped date. Suppose to get in 4 days according to order info - will be a miracle! Where is my stuff and why hasn't it been shipped?

I ordered Redmi Note 3 from Amazon on 3rd October. It should be delivered by 10th October, still I have not received my phone. Already I have done the payment. After calling 10 times yesterday, he picked up my call and make false promises. Later I called him he told me, "You can write or complain about me I am not worried of Amazon." Now the courier person is not picking up the phone. At the end of every day I am getting message we could not deliver order as customer is not available. I never received any call from courier person. This is very frustrating and annoying. I request everyone do not purchase anything from amazon. I am attaching receipt as a proof.

Charged Amazon Prime to an old defunct idle bank account; whereas such bank account does not exist in or on Amazon. Made 5 attempts to get through via telephone as it is required. They flat-out refuse to accept Relay Calls which is Federally Authorized by US Government! Violation of ADA, FTC, and FCC Laws; the local Law Enforcement Agency were notified and has all transcripts. Even the next day after the report was made... STILL REFUSED! Already knows Amazon cannot find or locate "such bank account" in their system, yet, they will not accept RELAY CALLS! I am DEAF!

Amazon went downhill a long time ago, starting with their "delivery innovations." I've had it up to here with the chaos they created for me. Amazon is also accepting outside vendors who sell JUNK!!! I will stick to shopping Walmart online which I have done for years & years without trouble. Amazon is not what it used to be.

Hi. From Akhay Amazon. "I understand that the courier didn't come to deliver the package but they updated as no one available to deliver the package." The message I have received from the Akhay. This is just for your information. No one called me and tried to reach me to my mobile number... This issue is going on since 4 days, 4 days back a guy came and went off back due to not carrying the swipe machine and he asked me to cancel the order TOLD VERY with ANGER, and 2 days back I have received the call for delivery from **. He met me and taken the order back due to not carrying the swipe machine, and promised me the order will be delivered tomorrow which I have not received.
The next day I am trying to contact him he is not picking up the calls, then I received the call from ** the order will be delivered today before 8.30 AM in the morning. I waited till 1 o'clock and called him. He said will come in 2 hours but he didn't come. I called him more than 10 times. He is not picking up the call now and I have contacted the amazon customer care more than 5 times for the issue. All the executive used to tell me "we have taken it very seriously about this. The same will be delivered to you by EOD today" but its 10.15 now I have not received any call from amazon. It's really big issue. The order suppose to deliver 3 days back but the same is not done and receiving the mail saying that you are not available at the given address... I have purchased more than 6000 worth dress this month in amazon but experiencing very pathetic now... this will be the last order and I have not received the same by tomorrow the order will be canceled.

I placed an above mentioned order on 2nd October, 2016. However, I haven't received the item. My story starts here. The original delivery date was on 6th Oct. 2016, I contacted the delivery person with the phone no. I received, he said that the item will be delivered by the end of the day and I was waiting for the item the whole day and also later that night I received an notification in the app that attempt to delivery was failed. Immediately I contacted the customer support and reported it. The rep filed the complaint and assured that the item will be delivered by the end of 7th Oct.
The next day a person came to pick up the TV that at 7.30 pm unfortunately I was not at my home and my wife and son were alone. The TV I offered for exchange is an old crt TV that was around 8-9 years old, my wife called me and informed that a person has came to pick up the TV. I talked to the person and said as per the terms I read while ordering the TV it should be picked up only at the time of delivering, he didn't agree for that and was asking for the original box of the old TV.
I clearly informed him that I don't have the box and advised him to take the TV, after the conversation he refused to pick up the TV. Again I called the customer service and talked to two or more peoples as the call was dropping often and informed them regarding the above situation. They promised me that they will escalate this issue to the appropriate department and the TV will be delivered by the end of tomorrow.
After speaking with customer service people who were very polite and assured me that I will receive the item as soon as possible I believed that I will receive it at the earliest, however on 8th and I waited the whole day and spoke to the customer service rep continuously. And they assured I will received the item at the earliest. On the same day I spoke again to the rep who provided an horrible support, after getting frustrated I updated the status on facebook regarding the worst experience on order.
The next day on 10th Oct, morning a gentleman from social media team named Shakeeb called me and apologize and promised me that the item will be delivered within 24-48 hours and offered me a gc of Rs.300 as a compensation for the inconvenience occurred which was supposed to be delivered at by the end of 12th Oct.
Here, I'm still writing this to you because I haven't received the item yet. When I asked for the representative to cancel the order and refund the money he said it will take more than 10 days for the money to appear in my account as the item has to be received by the shipper after that he needs to acknowledge only after that the refund will start processing, from there it will take 5-7 business days for the money to appear in my account.
This representative he again wants to start from the beginning, I don't want all this things to start over from the beginning. So kindly refund my hard earned money, as we saved it very hardly for the past one year to buy a TV. I'm also a customer service representative for one of a leading ecommerce site in USA. In my experience I have never seen a customer like me. Before ordering this TV I also ordered a speaker that was my first order at amazon. in, the truth is no one attempted to delivery me but the status appeared as delivery attempt failure.
One 4th I ordered a IFB washing machine on one of your competitor website. The item arrived as promised. I'm informing you this because my address is not an undeliverable address or a rural address. I do not have any other words to you, please refund my money. I will buy a tv from the local shop here. I'm really tired of all this stuff, please refund my money. Sad Customer

I cannot believe for such a global company they can't figure a simple IT issue. Their team is so dumb that they can't figure out why the hell I can't log in. It has been 11 years since I first logged in. I called and called over the past few years their "IT" support, but every time someone from another side of this world answered the phone who did not even speak proper English and could not locate my account. I can't create a new account since I only have one email, it won't let me create one since it keeps saying my email had already existed, but it won't recognize my password since I forgot it and asks me for my zip code associated with the account 11 years ago!!!! How stupid is this website!!! That's why I recommend eBay to everyone.

AMAZON's new trick for generating revenue: When simply browsing items on phone and click for item details, Amazon automatically ships item and charges credit card. Unauthorized ordering by Amazon. Hassle to get refund. Charged me $30 for a box of cereal! INSANE. Will not order or browse grocery items on Amazon again. Will try Walmart.

I had ordered Smartphone from Amazon.in on 5th Oct with immediate delivery. I also did online payment of 21000/-. It suppose to be deliver by very next day or 2nd but what happen??? I did get my product rather I got msgs that "Your order could be delivery on 4th day due to customer unable." No one called me. I was waiting whole day. Later I spoke with Customer care almost 15 time they were manipulating to me. Please done order anything from Amazon. It's professional cheaters. Still worrying about my product.

This once great company has sold out to millions of Chinese counterfeits and scam 3rd party sellers. I've had to file complaints on over half of my purchases in the past 3 months. And if that isn't bad enough, Amazon's returns process takes weeks to over a month. They have become just as bad as eBay. It's getting to where no online company is free from the mass infiltration of scammers and fakes. And these companies, including Amazon, does nothing about it. I will be finding a new place to shop.

On a very recent order I received a promotion of £4.75 at the "Estimate VAT..." stage. At the "Buy Now" stage, the promotion had been removed. This happens regularly. Trying to explain the situation to customer service was pointless... felt I knew more about their systems than she did. The situation wasn't helped by her impenetrable accent. A second agent managed to restore £3.97 of the promotion (the order had been split into 3 parts). There is something wrong with their computer system – and the lack of training of their reps!

Pre-ordered video game in June to be delivered on game release day 10/07. But on release day 10/07 Amazon sent email saying delivery would be 10/08. This is not the first time Amazon failed to deliver on release day. Once again they apologized and said it should not happen again. I informed Amazon that they also failed to deliver on the release day of a game I ordered a few months earlier. No one could tell me what made it late or that anything was done to prevent a re-occurrence. Also I did not get a response from Amazon on Twitter and I was left waiting in Amazon chat for 3 hours for a supervisor to respond.

Amazon processed a refund to a closed credit card. I no longer bank with the bank the card was issued from. I called the bank and was told the bank would send the money back to the vendor. I have contacted Amazon numerous times over the last couple of weeks. I can not make these people understand English. Closed bank account, no money back. The bank no longer has my information so how can they issue me a check for the refund. When you call the bank, they say the same thing. It is just a round and round place the blame on someone else. Beware of how you pay for your orders!!! You can do everything right, and still get the short end of the stick.

It is very frustrating to PAY for a service that you don't receive. It seems Amazon Prime is absolutely hit or miss on delivering in 2 days. At least half the time, possibly more, it is 4 days. If I call and complain, they offer to extend my membership another month, but they only let you complain about it once a month, or I would have a lifetime membership by now.
Secondly, and almost more disturbing, is that Amazon packaging use to be unprecedented. But it seems in the past several months, EVERYTHING comes in a bubble envelope, even breakables forcing you to file a claim and return. What a hassle!! I recently ordered 4 items. 2 of the items, a bottle of specialty glue and a paperback book were shipped together in an envelope! Seriously? The book is no longer flat and not in gift giving condition ;-(
I realize Prime items are priced higher than same item from other sellers to build in shipping, but because of the speed and confidence in shipping safely and quickly, we use to pay it. Not thinking they are worth it anymore. Paying for a service we feel is crappy? May let it run out after all our free months given for failed service.

I ordered an earphone on 1st Oct with an additional 100 RS charge to get it on 3rd of Oct but still it's 5th Oct and I am not getting a single message or call from the Amazon courier services. Worst experience from Amazon till date. Very unhappy. Just not expected from Amazon. Disappointing. :(

I've had to fight with Amazon reps three months in a row now. I'm bed ridden most of my day, can only get up twice per day. I have a speech disability. My landlady's son and his friends steal my mail and packages, so I ORDERED Amazon to NOT SEND SHIPMENTS VIA USPS, this is a high crime area and can't be trusted with over $100 in merchandise. Amazon hires reps who can't speak English, I was choking due to my vocal cords being damaged, as they were forcing me to use a voice I don't have. I couldn't hear them speak. I've told them many times that I cannot get to my mailbox for packages because I'm bed ridden and I'm on hardship delivery status, and that they must never use postal service for my packages due to my packages being stolen, I've told them to group packages into one shipment, they couldn't even do THAT.
I've told them many times to only use UPS, as they're more professional and know how to handle people with disabilities; apparently, Amazon does not. I've told them to ONLY ship via UPS the last time, they said they would. They lied and shipped ten packages via postal service--which means my packages won't get to me, postal carrier will not wait 10 minutes for me to get to door. I have no help from anybody. If I rush, I can fall and die. And yet USPS has my packages marked as "leave at mailbox" when a signature is required--TEN PACKAGES worth over $100 DOLLARS, and this is the BEST that AMAZON can do!? I've told them I can't talk, can't walk, and yet they've failed to accommodate my disabilities.
Even worse, USPS website says ON A SUNDAY that the packages were delivered and left at the mailbox, which I cannot get to. But I have a UPS account, and they are far more accommodating to people with disabilities. Amazon Customer service is NOT. All this hassle could've been avoided. But now I have sit up and worry how many packages are sitting out IN the cold and rain. And the landlady's son will steal my packages. All because Amazon FAILED to accommodate a Prime member with multiple disabilities. And because they failed to hire people who speak proper English because their accents cannot be understood by me.
I have hearing problems and couldn't hear the reps talking, not that it mattered much. So I sent them a nice colorful email informing them of their repeated epic fail customer service, and told them that I will be cancelling my prime membership and will never buy from them again, all because they're not trained and don't care about their prime members with disabilities.

Numerous items, they have a great variety to choose from. They are always pleasant, and do everything they can to make me happy. Ordering is quite easy. They always deliver within the time they quote. Their customer service is the best of any site I have visited. I had a couple of returns, and they made it very easy. When there's was a problem with something they sent me labels and picked up the return shipping charges. When I ordered something incorrectly, they deducted the shipping charge from my credit. They work very hard to make the customer happy, and always ask how I would rate the overall experience. I would recommend them.

Didn't arrive on time after paying for 2 day shipping ($11.68). All CS said was sorry and credited back on credit card. If I wanted it to come in 4 to 5 days I would've used Prime. Amazon won either way, but I didn't. I ordered by work, but I also have a Prime membership.
Amazon.com Company Profile
Company Name:

Amazon.com

Website:

https://www.amazon.com/