Compare Reviews for Renters Insurance
According to the Insurance Information Institute, 95 percent of homeowners have insurance to cover loss or damage to their property and belongings. However, only 37 percent of renters have a policy to protect their possessions.
A landlord's homeowner's insurance will not cover their belongings, so renters must protect themselves by purchasing renter's insurance. These policies are usually very affordable, and they protect renters in the event of an accident, a theft or a disaster.
Top 10 Best Rated Renters Insurance

Read 5 Reviews

PolicyGenius has been helping consumers compare renters insurance quotes since 2014. Though not an insurance provider, PolicyGenius allows you to field multiple offers from providers to find the right plan at the price you want.

Read 8 Reviews

Travelers Insurance is one of the largest insurance companies in the United States, currently employing over 30,000 people. It prides itself on its commitment to using scientific data to inform its policies and procedures.

Read 39 Reviews

Farmers Insurance is proud of the fact that it first opened its doors just prior to the Great Depression and is still going strong today. It offers a variety of insurance policies, including comprehensive renters' insurance.

Read 23 Reviews

Liberty Mutual offers low-cost renters' insurance to people living in the U.S. It's the third largest property and casualty insurance company in the U.S. and offers auto and homeowners insurance in addition to renters insurance.

Read 13 Reviews

Esurance is an online insurance marketplace affiliated with Allstate. It offers a range of services online, including free renters' insurance quotes as well as the ability to file a claim, and allows users to comparison shop.

Read 47 Reviews

GEICO is known for its low-cost insurance options as well as its line of commercials featuring a talking gecko. It offers a variety of comprehensive renters, homeowners and auto insurance policies throughout the United States.

Read 17 Reviews

As an independant insurance company, ResidentInsure works with the multi-family housing market to give them the best insurance program through creating an optimal online experience to ensure the purchase of insurance is fast.

Read 26 Reviews

Progressive is one of the most well-known insurance companies in the United States. It offers a rate comparison tool for various insurances on its website and offers renters comprehensive property damage coverage.

Read 49 Reviews

Assurant is a Fortune 500 insurance company founded in 1947. Its rental insurance is is ideal for people living in rental homes, apartments or dormitories and covers your belongings in the event of theft, flooding or fire.

Read Reviews

PEMCO is a mutual insurance company, which means it's owned by consumers. It was originally created to provide insurance coverage to public school teachers. It offers lowcost renters' insurance throughout the Northwestern U.S.
Company reviews

Founded in 2014, PolicyGenius is a company that strives to change the way people shop for renters insurance. PolicyGenius is not a provider. It is a website that allows you to comparison shop for various types of insurance, including health, life, renters and pet insurance.
Personalized recommendations: PolicyGenius helps you find renters insurance that fit your specific circumstances. You can type in your zip code, and PolicyGenius will give you renters insurance quotes specific to your area.
Insurance Checkup: When you sign up with PolicyGenius, you can get a free Insurance Checkup. You'll answer a short questionnaire, you'll learn about the gaps in your coverage and the type of insurance features best for you.
Extra coverage options: If you need extra coverage for valuables, you can get it through Policy Genius. Simply let them know the coverage you want, and they will find a quote for you.
Free quotes: All of PolicyGenius' quotes from top insurance providers are free. You can apply for insurance from any of these providers directly through PolicyGenius.
Online resources: PolicyGenius hosts numerous online resources, from life insurance guides to daily news updates. You can find several online magazines focusing on pets, tech, money and more on the PolicyGenius website.
Best for: consumers who want to choose their renters insurance from multiple offers.
Read 5 Reviews

Progressive is based in Ohio, but serves customers nationwide. Progressive is one of the big players in the personal property insurance market, ranking fourth overall according to a 2014 report by the Federal Insurance Office.
Read More

PEMCO is a regional insurance provider dedicated to serving residents of the Northwest. Founded in 1949, PEMCO is focused on customer service, personal attention, and involvement in the local community.
Read More

Liberty Mutual is one of the oldest insurance companies in America, founded in 1912. Liberty Mutual covers renters in all 50 states.
Read More

Travelers is one of the country's largest property casualty companies and has been in business for over 150 years. The company has more than 30,000 employees as well as 13,000 independent agents.
Read More

Rural Mutual was started in 1934 and serves the state of Wisconsin. Rural Mutual is dedicated to serving the state, its farmers, and giving back to the community.
Customer self service: Rural Mutual's website offers a secure and convenient portal for checking account status, making payments, reporting claims or requesting policy changes.
Large network of agents: Rural Mutual has 150 agents across Wisconsin in more than 100 locations. A local agent can be found using the company website.
High ratings and awards: Though Rural Mutual serves the state of Wisconsin, it has garnered national awards, like ranking among the top 50 property-casualty company by the Ward Group and an A-Excellent rating from ratings agency A.M. Best.
A full range of optional coverages: Renters can choose to add coverage for boats and watercraft, recreational vehicles, equipment breakdown and identity fraud.
Support the local economy: Renters in Wisconsin can benefit the state's economy by using Rural Mutual. Rural Mutual is a strong supporter of Wisconsin farms and is involved with many local charities.
Best for: Renters with personal property, renters with high risk and renters who sublet.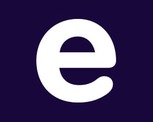 Esurance is an Allstate company founded as a purely online insurance company. The company presents itself as a modern alternative to traditional insurance companies with an integrated online and mobile experience and state-of-the-art technology.
Read More

GEICO was founded in 1936 and has grown to employ 30,000 associates. The company is headquartered in Chevy Chase, MD.
Read More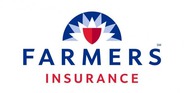 Farmers was founded in 1928 in order to provide low-cost insurance to farmers and ranchers. Now, according to the 2014 report by the Federal Insurance Office, Farmers Insurance Group is fifth overall in the personal property insurance market.
Read More

ResidentInsure is an independant insurance company that caters to the multi-family housing market with their exclusive renters insurance program. The company's goal was to create an easy process to get the insurance policy you need, and at the price you can afford.
Read More

Assurant is a specialty insurance company headquartered in Florida. Founded in 1947, Assurant grew to become a Fortune 500 company and now offers specialty insurance including renters' and apartment insurance.
Read More
Disclaimer
Information in this guide is general in nature and is intended for informational purposes only; it is not legal, health, investment or tax advice. ConsumerAffairs.com makes no representation as to the accuracy of the information provided and assumes no liability for any damages or loss arising from its use.
11 – 11 Best Rated Renters Insurance

Read Expert Review
Be the first one to rate this company

Rural Mutual provides renters insurance exclusively to people who are renting farms or other housing in Wisconsin. It is a local company and has been named one of the top 50 insurance companies in the U.S. by the Ward Group.