Best Renters Insurance in Chicago, IL


Written by
Chicago's high property crime rates make renters insurance a must for tenants. Fires spread quickly between apartments and can damage your belongings as well. A good insurance provider protects you financially and helps you find the right amount of coverage. We've created a list of best renters insurance companies in Chicago.
Why trust ConsumerAffairs?
Our recommendations are based on what reviewers say.
4,307,920 reviews on ConsumerAffairs are verified.
We require contact information to ensure our reviewers are real.
We use intelligent software that helps us maintain the integrity of reviews.
Our moderators read all reviews to verify quality and helpfulness.
Top 10 Chicago Renters Insurance Companies

Read 2,895 Reviews

Offers renters insurance online in 28 states and Washington, D.C. Covers personal property, liability, loss of use and medical payments. Extra Coverage for expensive possessions. Fast sign-up and claims. Starts at $5 per month.

Get a Quote

Read 76 Reviews

GEICO is known for its low-cost insurance options as well as its line of commercials featuring a talking gecko. It offers a variety of comprehensive renters, homeowners and auto insurance policies throughout the United States.

Chat with a ConsumerAffairs decision guide

Live agent

Read 40 Reviews

Farmers Insurance is proud of the fact that it first opened its doors just prior to the Great Depression and is still going strong today. It offers a variety of insurance policies, including comprehensive renters' insurance.

Chat with a ConsumerAffairs decision guide

Live agent
Read Author Review

Provides most renters insurance quotes from Nationwide Insurance, but delivers some from Travelers. Sells renters insurance policies with protection from theft, fire and weather damage.

Chat with a ConsumerAffairs decision guide

Live agent
Read Author Review

Offers standard and supplemental renters insurance policies from a variety of national carriers. Allows customers to supplement renters insurance with identity restoration coverage.

Chat with a ConsumerAffairs decision guide

Live agent
Read Author Review

Offers an array of discounts for multi-policy customers, claim-free applicants, clients older than 55 and residents with security systems. Allows customers to add renters insurance to an auto policy for $4.

Chat with a ConsumerAffairs decision guide

Live agent
Read Author Review

Offers free renters insurance quotes from multiple national carriers. Allows customers to make payments through the company's online portal. Employs agents that speak English, Spanish, Arabic and Polish.

Chat with a ConsumerAffairs decision guide

Live agent
Read Author Review

Sells renters insurance policies. Helps customers make payments and file claims through its app. Gives discounts to customers who bundle renters with auto insurance.

Chat with a ConsumerAffairs decision guide

Live agent
Read Author Review

Sells coverage for your belongings. Has an English/Spanish website. Delivers standard insurance policies that cover personal injuries, liabilities and living expenses if displaced.

Chat with a ConsumerAffairs decision guide

Live agent
Read Author Review

Provides coverage for loss of use, personal property and liability with standard renters insurance policy. Gives $15 for referrals. Allows customers to auto-pay for renters insurance.

Chat with a ConsumerAffairs decision guide

Live agent

Chicago is safer than only 8% of cities in the U.S. The city's residents have a 1 in 30 chance of being the victim of a property crime, which is almost twice the state average. If your home or car is broken into, renters insurance provides the cash to replace stolen or damaged items.
The city's brutally cold and windy winters also create a risk of frozen or burst pipes. If you're living in an apartment, water from broken pipes can damage your possessions. For a nominal monthly fee, renters insurance reimburses your loss of property up to the policy's coverage limit.
Average cost of renters insurance in Chicago
The cost of renters insurance varies, but Chicago residents can expect to pay an average of $268 per year for $30,000 in personal property coverage, with the price ranging from $200 to $340 or more each year. These rates are 26% higher than the state average and make Chicago the least affordable city in Illinois for renters insurance, primarily because of its higher crime rates.
Factors like deductible amounts, coverage limits, location, type of residence and your credit score influence the final cost of your renters insurance policy. In a more dangerous neighborhood like South Deering, a $40,000 plan with a $1,000 deductible costs an average of $461. Renters insurance in North Ozanam Avenue/North Avondale Avenue costs an average of $364 for the same limits.
Chicago residents who own high-value belongings or want more coverage for items should expect to pay more per month.
How to choose a renters insurance company in Chicago
It's crucial to consider a company's overall responsiveness and customer satisfaction rating when choosing a renters insurance company in Chicago. If you're dealing with an emergency, the last thing you want is to have problems filing a claim. Other details to look at include:
The company's website interface
Whether the company has a mobile app availability
Supplemental policies and extended coverage options, including off-premises coverage and add-on coverage
Discounts
For accurate quotes across agencies, keep coverage limits, deductibles and liability amounts the same. Many companies offer calculators to help you decide how much coverage you need to sufficiently protect you.
Once you've narrowed down your list of insurance providers, read online reviews to get a better sense of each business. Ask an agent about what the policy covers and how to file a claim — understanding how the companies handle claims and payouts helps you find the one with the best customer service.
Is renters insurance required in Chicago?
Neither Chicago nor the state of Illinois requires renters insurance, but it's legal for your landlord to request it as a condition of a lease. Even if you're not obligated to have a policy, renters insurance is valuable in Chicago because of soaring property crime rates and the potential of weather-related disasters.
Your renters rights in Chicago
Chicago residents who want to know more about their renters rights and resources can find information on the following websites:
Thanks for subscribing.
You have successfully subscribed to our newsletter! Enjoy reading our tips and recommendations.
Chicago renters insurance company information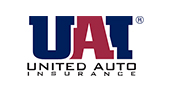 United Auto Insurance customizes your renters insurance policy to suit your needs and budget. The company's robust website lets you get a quote and print your new insurance in English and Spanish. United Auto Insurance's facility also has an on-site payment center with drive-thru service.
Address: 3201 N. Harlem Ave., Chicago, IL 60634
Phone: (773) 202-5000
Hours: M - F: 8am - 9pm; Sat: 8am - 5pm
Website: unitedautoinsurance.com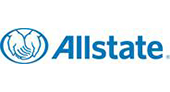 Joe Schneider is a local Allstate agent who sells renters insurance policies backed by Allstate's commitment to customer satisfaction. Schneider's agency donates $10 to those in need for every referral. Representatives who speak English, Romanian, Russian, Spanish and Lithuanian are available. Customers can take advantage of multi-policy, senior and claim-free discounts.
Address: 521 W. North Ave., Chicago, IL 60610
Phone: (312) 787-0221
Hours: M - W: 9am - 6:30pm; Th: 9am - 6pm; Fri: 9am - 5pm; Sat: 9am - 12:30pm
Website: agents.allstate.com/joe-schneider-chicago-il.html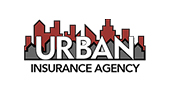 Urban Insurance Agency has grown into one of the largest insurance agencies in the city. The company offers comprehensive renters insurance policies to protect you against fires, burst pipes, fraud and more. It also gives $15 to existing customers who refer a friend to Urban Insurance Agency. Unlike some insurance brokers or lead-generation sites, the company never sells your information.
Address: 800 W. Huron St., Ste. 301, Chicago, IL 60642
Phone: (312) 664-8088
Hours: M - Sat: 9am - 6pm
Website: urbaninsuranceagency.com/homeowners-insurance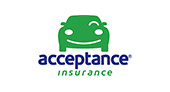 Acceptance Insurance strives to offer affordable insurance. The company's local agents help customers decide which policy is best for their needs and offers add-ons such as identity restoration coverage. Acceptance Insurance's agents are quick to handle claims, and you can start the filing process from its website.
Address: 3048 S. Halsted St., Chicago, IL 60608
Phone: (312) 842-1000
Hours: M - F: 9am - 6pm; Sat: 10am - 5pm
Website: acceptanceinsurance.com/il/chicago/3048-s-halsted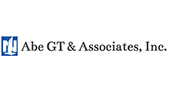 Abe GT & Associates is dedicated to helping Chicago residents find the best renters insurance policy to secure their belongings. The company works almost exclusively with Nationwide Insurance, but it does offer some products from Travelers and Atlantic Specialty Lines. Its representatives work one-on-one with customers until they get their renters policy just right. The goal of Abe GT & Associates is to create a lasting relationship with its clients.
Address: 1024 W. Fry St., Ste. 102, Chicago, IL 60642
Phone: (312) 738-1384
Hours: M - F: 9am - 6pm
Website: abegtinsurance.com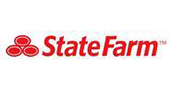 You can save money with State Farm by combining auto and renters insurance, having home security alert devices or opting for higher deductibles. As a customer, you have access to community offers for electronics, dining, fitness and more. English-, French- and Chinese-speaking representatives are available at the company's Washington Street office.
Address: 25 E. Washington St., Ste. 1100, Chicago, IL 60602
Phone: (312) 236-5222
Hours: M - F: 8am - 4:30pm
Website: janicenazar.com
Comparing
×
You're signed up
We'll start sending you the news you need delivered straight to you. We value your privacy. Unsubscribe easily.