Find the Best Renters Insurance in San Antonio, TX
Top 11 San Antonio Renters Insurance Companies

Farmers Renters Insurance
Read 39 Reviews

Farmers Insurance is proud of the fact that it first opened its doors just prior to the Great Depression and is still going strong today. It offers a variety of insurance policies, including comprehensive renters' insurance.

Chat with a ConsumerAffairs decision guide

Live agent

Accredited Partner

Lemonade Renters Insurance
Read Reviews

Offers basic renters insurance at super-low rates. No-frills insurance means fewer features like live customer support. Zero Everything option for zero deductible. Users can file claims through a mobile app.

Get a Quote
Acceptance Insurance San Antonio
Read Author Review

Offers free online quotes from a variety of national carriers. Facilitates claims filing and account changes with online management. Offers liability, personal property, living and medical expenses and ID restoration coverage.

Chat with a ConsumerAffairs decision guide

Live agent
Allstate Renters Insurance San Antonio
Read Author Review

Provides customizable renters insurance policies in San Antonio. Offers English and Spanish support. Discounts premiums for bundling and safe-home system integration. Gives discounts to retirees and claim-free customers.

Chat with a ConsumerAffairs decision guide

Live agent
Echelon Insurance Agency LLC
Read Author Review

Offers renters policies from nine of the top national carriers, including Progressive, Travelers and Safeco. Makes it easy and convenient to gather quotes, submit claims and change policies online.

Chat with a ConsumerAffairs decision guide

Live agent
Ellis Insurance Agency
Read Author Review

Works with 45 insurance companies to deliver a variety of renters insurance quotes. Employs Spanish-speaking representatives. Offers customizable renters insurance policies. Discounts available for referrals.

Chat with a ConsumerAffairs decision guide

Live agent
La Familia Renters Insurance San Antonio
Read Author Review

Offers renters insurance from multiple nationwide providers. Provides support in English and Spanish at several locations in San Antonio. Quotes six- to 12-month policy terms with various liability limits.

Chat with a ConsumerAffairs decision guide

Live agent
Nationwide Renters Insurance San Antonio
Read Author Review

Provides rental insurance policies from bilingual San Antonio agents. Allows customers to manage their accounts, file claims and make payments online. Offers discounts for bundling policies.

Chat with a ConsumerAffairs decision guide

Live agent
Remco Renters Insurance San Antonio
Read Author Review

Offers customizable policies with personal property, liability and loss-of-use coverage. Delivers multiple quotes from a variety of insurance carriers. Provides same-day policies, free quotes and online policy management.

Chat with a ConsumerAffairs decision guide

Live agent
State Farm Renters Insurance San Antonio
Read Author Review

Discounts renters insurance when bundled with auto. Allows customers to manage their accounts and submit claims online. Employs Spanish-speaking representatives and provides free quotes online.

Chat with a ConsumerAffairs decision guide

Live agent
SWBC LeapFrog Insurance
Read Author Review

Offers renters insurance policies from 13 of the top national insurance providers. Discounts premiums for customers with multiple policies or security devices. Provides online quotes and account management.

Chat with a ConsumerAffairs decision guide

Live agent

Renters insurance is an essential form of financial protection if you're one of the more than 300,000 people renting a house or apartment in San Antonio. Renters in Downtown San Antonio, Alamo Heights, Monte Vista and other popular areas commonly make the mistake of thinking their property owner's insurance covers their belongings. The owner's policy usually only extends to the physical building structure — not your possessions or liability.
With renters insurance in San Antonio, you're financially protected if your belongings are damaged or lost as a result of weather, accidents, theft or vandalism. You're also covered if someone is injured in your house or apartment. If your home is uninhabitable after an insured loss, renters insurance pays for additional living expenses while your home is repaired or replaced.
How much does renters insurance cost in San Antonio?
The cost of renters insurance in San Antonio averages around $20 per month. Renters insurance can be as cheap as $10 per month or as high as $35 a month, depending on the provider and the level of personal property and liability coverage you purchase. Other factors that affect the cost of renters insurance in San Antonio include:
The property's age
The deductible amount
Your claims history
Your credit score
Whether you have replacement cost coverage or actual cash value coverage
The neighborhood where you live also affects your insurance premium. Renters insurance is cheaper in San Antonio's safest areas, including Olmos Park, Terrell Hills and Shavano Park.
Renters insurance discounts in San Antonio
Most insurance providers offer opportunities to save on renters insurance in San Antonio. Some of the most common discounts are for:
Bundling multiple policies, such as car and renters insurance
Installing home protection devices, including smoke detectors and burglar alarms
Choosing a higher deductible
Setting up autopay
Not filing claims on previous policies
How to choose a San Antonio renters insurance company
The San Antonio renters insurance company you select should have good reviews from policyholders, be able to provide the coverages and limits you want, have easy-to-understand policies and make it easy to file a claim. It should offer competitive pricing and have 24/7 customer service.
Before choosing renters insurance in San Antonio, make a list of your personal possessions so you can determine how much coverage you need. The Texas Department of Insurance has a helpful home inventory checklist. Think about how much you're willing to spend out of pocket before coverage starts. Remember, the higher your deductible for personal property coverage, the lower your premium — a policy with a $2,000 deductible is cheaper than one with a $500 deductible.
Consider how much liability coverage you need. The typical policy includes $100,000 in liability coverage, but you should purchase additional coverage if the value of your belongings exceeds this amount.
Request free quotes from multiple insurance companies or work with a broker to find the best renters insurance for your situation. Read policies carefully so you understand the coverage options, and ask the agent about any part you don't understand.
Is renters insurance required in San Antonio?
Renters insurance is generally not required in San Antonio, but some rental property owners and managers may require you to purchase a policy as a condition of your lease. If renters insurance is required, the lease should specify the necessary coverages and amounts.
Even if renters insurance isn't required as a condition of your lease, it's highly recommended that you purchase a policy for financial security.
Thank you, you have successfully subscribed to our newsletter!
San Antonio renters insurance company information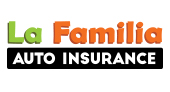 La Familia Auto Insurance is a local insurance broker that partners with many of the nation's top renters insurance providers. Request a free online quote to compare policies and customize your renters insurance coverage to your needs. Bilingual agents are ready to assist you at multiple San Antonio locations.
Address: 902 SW Military Drive, San Antonio, TX 78221
Phone: (210) 202-0840
Hours: M - F: 9am - 7pm; Sat: 10am - 7pm
Website: lafamiliainsurance.com/product/renters-insurance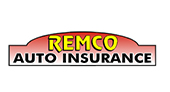 Compare policies from the nation's best renters insurance providers with Remco Insurance, a local San Antonio insurance broker. It provides liability, personal property and living expense coverage and has policies ready to present to your landlord after one phone call. Request a quote online by contacting one of Remco Insurance's multiple San Antonio locations. English- and Spanish-speaking support agents are available.
Address: 3619 Zarzamora St., San Antonio, TX 78225
Phone: (210) 404-7777
Hours: M - F: 9am - 7pm; Sat & Sun: 10am - 5pm
Website: remco.com/san-antonio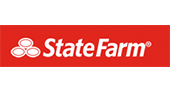 Tom Fladd is one of the top State Farm agents in San Antonio. He provides competitive renters insurance rates to local residents. Request a free quote online and use convenient online account management to make policy changes, payments or claims. State Farm agents are available by phone 24/7, including English- and Spanish-speaking representatives.
Address: 9023 Huebner Road, Ste. 108, San Antonio, TX 78240
Phone: (210) 684-5253
Hours: M - F: 9am - 12:30pm, 1:30pm - 5:30pm
Website: tomfladd.com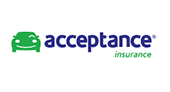 Acceptance Insurance is a nationwide insurance broker that compares renters policies from multiple providers. The local agents in San Antonio help you customize your policy coverage, manage your account and file claims. Contact Lethien Hamilton for free quotes on renters insurance.
Address: 7654 FM 78, Ste. 105, San Antonio, TX 78244
Phone: (210) 265-8758
Hours: M - F: 9am - 6pm; Sat: 10am - 5pm
Website: locations.acceptanceinsurance.com/tx/san-antonio/7654-fm-78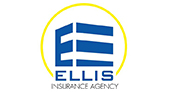 Ellis Insurance Agency is a San Antonio broker that provides renters policies from the area's top insurance providers. Compare policies and coverage to find the plan that's right for you. Ellis Insurance's policies include personal property coverage, liability protection and living or medical expenses coverage. The broker also offers additional coverage as needed, allowing for complete customization of your policy. Ask about the company's referral program for discounts. It provides service in English and Spanish.
Address: 15335 San Pedro Ave., San Antonio, TX 78232
Phone: (210) 979-9000
Hours: M - Th: 9am - 12pm, 1pm - 5pm; F: 9am - 12pm, 1pm - 4:30pm
Website: ellisinsure.com/home/personal/renters-insurance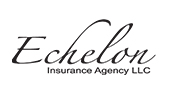 Echelon is a San Antonio insurance broker that helps you compare renters insurance policies from top providers. Some of its renters insurance partners include Liberty Mutual, Progressive, Allied Trust and Travelers. Manage all aspects of your account online, including claims, policy changes and payments. Customer service is available in English and Spanish, and the staff can be reached online or by phone, email or text message.
Address: 20742 Stone Oak Parkway, Ste. 105, San Antonio, Texas 78258
Phone: (210) 338-6000
Hours: M - Th: 9am - 6pm; F: 8am - 5pm
Website: echeloninsurancesa.com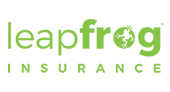 SWBC LeapFrog Insurance searches 13 top insurance providers to find competitive pricing and coverage on your renters insurance in San Antonio. It offers multiple discounts, including for bundling policies and installing home safety features. Customers can manage their policies online or contact a local agent for assistance. Request a custom quote online or over the phone for more information.
Address: 5727 Farinon Drive, Ste. A, San Antonio, TX 78249
Phone: (866) 541-2560
Hours: M - F: 7am - 9pm
Website: leapfroginsurance.com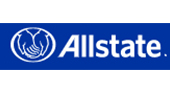 Allstate is a renters insurance provider that offers policies in the San Antonio area. Its policies can be customized to include the coverage and features you need to protect your possessions. Support is available in English and Spanish. The company offers discounts for having multiple policies, installing security devices, being retired or being a claims-free customer.
Address: 9323 Perrin Beitel Road, Ste. 105, San Antonio, TX 78217
Phone: (210) 637-7555
Hours: 24/7
Website: agents.allstate.com/emilio-alva-san-antonio-tx.html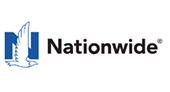 Ruben Saucedo is a Nationwide agent in San Antonio. With Nationwide, you can manage your account online and easily file a claim on your renters insurance policy. Policies cover liability, personal property protection and living expenses. Ask about premium discounts, including policy bundles, claims-free rewards and lower rates for homes or apartments with security systems or smoke alarms. The agency offers English and Spanish support.
Address: 234 Bandera Road, San Antonio, TX 78228
Phone: (210) 404-9141
Hours: M - Th: 9am - 6pm; F: 9am - 5pm; Sat: 10am - 1pm
Website: agency.nationwide.com/ruben-saucedo-in-san-antonio-tx-10732590
You're signed up
We'll start sending you the news you need delivered straight to you. We value your privacy. Unsubscribe easily.