Find the Best Renters Insurance in Houston, TX
Top 12 Houston Renters Insurance Companies

Accredited Partner

Lemonade Renters Insurance
Read Reviews

Offers basic renters insurance at super-low rates. No-frills insurance means fewer features like live customer support. Zero Everything option for zero deductible. Users can file claims through a mobile app.

Get a Quote
A Best Insurance
Read Author Review

Offers renters insurance policies from a variety of carriers. Support available in English and Spanish. Flood insurance also available for homeowners and renters.

Chat with a ConsumerAffairs decision guide

Live agent
Acceptance Insurance Houston
Read Author Review

Offers renters insurance for as little as $15 per month. Packages can include liability coverage, personal property coverage, reimbursed living expenses, guest medical coverage and identity restoration coverage.

Chat with a ConsumerAffairs decision guide

Live agent
Baxter Insurance Agency, Inc.
Read Author Review

Partners with over 22 carriers to bring you affordable choices for renters insurance in Houston. Flood insurance is available for Houston residents who want additional protection. Call to get a free quote.

Chat with a ConsumerAffairs decision guide

Live agent
Craig Insurance Agency
Read Author Review

Works with 38 carriers including Windhaven Insurance, Kemper, Progressive and Allstate. Offers renters insurance as well as flood insurance.

Chat with a ConsumerAffairs decision guide

Live agent
Harris County Insurance Center, LLC
Read Author Review

Offers renters insurance for Houston residents. Assists you in reporting a claim 24 hours a day. Hires agents that speak both English and Spanish. Customers can request a quote online.

Chat with a ConsumerAffairs decision guide

Live agent
Kurtin Insurance & Financial Services
Read Author Review

Offers affordable renters and liability insurance policies from Nationwide Mutual Insurance Company. Finds a policy to cover as much or as little as you'd like.

Chat with a ConsumerAffairs decision guide

Live agent
Memorial Insurance Agency
Read Author Review

Offers renters insurance policies from 37 different carriers, including Progressive, Metlife and Safeco Insurance. Flood insurance also available. Request a free quote online.

Chat with a ConsumerAffairs decision guide

Live agent
Texan Insurance
Read Author Review

Evaluates the best renters insurance coverage options from over 40 providers. Helps you file a claim when needed. Coverage available for both renters and apartment owners. Ten dollar gift card available for referrals.

Chat with a ConsumerAffairs decision guide

Live agent
Texas Insurance Agency Renters Insurance
Read Author Review

Provides renters and general liability insurance to tenants in Houston. Sixteen locations throughout Texas for convenience. Works with 33 insurance carriers.

Chat with a ConsumerAffairs decision guide

Live agent
Tudela Insurance Solutions
Read Author Review

Offers renters insurance exclusively from Allstate. Costs as little as $4 a month when bundled with auto insurance. Customers can get a free quote online.

Chat with a ConsumerAffairs decision guide

Live agent

Why do I need renters insurance in Houston?
Unfortunately, Houston neighborhoods like Greater Third Ward is ranked as the fifteenth most dangerous neighborhood in America, while others like Sunnyside came in sixth place. Houston as a whole is safer than only four percent of all U.S.cities, and almost 100,000 property crimes occur in Clutch City every year. Renters within the city can protect themselves from financial liabilities because of theft and damages in the home by taking out a renters insurance policy.
However, before you decide on a carrier, you need to remember that the best renters insurance in Houston does more than cover the monetary value of your possessions. It can, for instance, cover lawsuits and medical claims from people injured in your home. It can also include additional living expenses if natural disasters common to the area — like tornadoes and hurricanes — force you out of your residence.
It's important to note, that flood damage resulting from hurricanes and other natural disasters aren't covered in a standard policy. You must purchase this coverage separately from your insurer.
How much does renters insurance cost in Houston?
The prices for renters insurance in Houston start around $154 per year, but quotes can go up to $500 or more. The average cost of renters insurance for a 1,000 square foot apartment looking to get $25,000 - $100,000 of property and liability coverage is $323 per year.
Factors that influence your cost of rental insurance in Bayou City are:
Deductible amounts
Coverage selections
Credit scores
Type of residence
Location
Downtown residents, for example, may pay more than those living in Aldine City because of their location within the metropolitan area.
Is renters insurance required in Houston?
Although there are no renters insurance requirements in Texas, it's still completely legal for your landlord to make a renters insurance policy a mandatory requirement. Some of the largest property management companies in Houston — like Greystar and WillMax — require renters insurance before you can lease from their properties.
Even if it's not required, we recommend you buy renters insurance. For as little as $13 a month, you'll be financially and legally protected in an accident that could cost hundreds of thousands of dollars. We think it's worth the small cost to protect yourself and your belongings.
Renters rights in Houston
Houston residents looking for more information on renters insurance or renters rights should look into the following resources:
Houston Apartment Association: A local organization in Houston that can answer questions about your rights as a renter or help you file a complaint. They also provide a list of organizations that might be able to help with housing needs and household expenses.
Lone Star Legal Aid: A Houston-based tenant organization that provides free legal representation, advocacy and community education to low-income families.
TexasLawHelp.org: Provides free legal information and forms for Texas residents. You'll find reliable information for house and apartment issues, protections from violence or abuse, money and debt, and much more. See their Legal Help Finder or Legal Clinic Calendar for free or low-cost legal assistance near you.
Thank you, you have successfully subscribed to our newsletter!
Houston renters insurance company information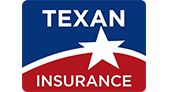 As a full-service, family-owned-and-operated insurance company, Texan Insurance dedicates itself to helping Houstonians minimize their liabilities through a variety of offerings. With over 40 carriers and 85 types of insurance policies, Texan Insurance agents help you evaluate your options. The company donates $10 to St. Jude Children's Hospital with every referral, while also giving you a $10 gift card.
Website: texaninsurance.com/product/renters-insurance
Address: 6161 Savoy Dr., Ste. 960, Houston, Texas 77036
Phone number: (281) 998-2500
Hours of operation: M - F: 8:30am - 5:30pm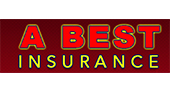 A Best Insurance works with a variety of carriers so that customers can choose the best renters insurance quotes. A Best has multiple insurance products to choose from, so you'll never have to look anywhere else for your insurance needs. Renters who want flood insurance to supplement their renters insurance can find it here. They also have access to many A-rated carriers and have bilingual staff available for both English and Spanish speakers. A Best Insurance's website is available in Spanish.
Website: a-bestinsurance.com/houston_texas_renters_insurance/default.aspx
Address: 7731 Long Point Rd., Ste. 1, Houston, TX 77055
Phone number: (713) 681-1967
Hours of operation: Call for hours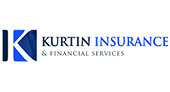 With Kurtin Insurance & Financial Services, your home and possessions are protected by individualized coverage options designed to meet your needs. If you decide to go from renter to homebuyer, the company's homeowners liability insurance also protects you from people who sue you because of an injury obtained while on your property. Nationwide Mutual Insurance Company provides all of Kurtin's insurance products.
Website: kurtinagency.com
Address: 2586 Fondren Rd., Houston, TX 77063
Phone number: (713) 352-0022
Hours of operation: M - Th: 8:30am - 5:30pm; Fri: 8:30am - 5pm; Sat: By Appointment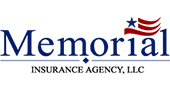 Memorial Insurance Agency covers expenses for personal property loss and liability, loss of use of the property and medical payments when you sign up for their renters insurance. They partner with 37 leading insurance carriers like Chubb, Progressive, Metlife and Safeco Insurance to bring you top coverage at the best value. Flood insurance is available for renters who'd like additional protection for their belongings.
Website: memorial-insurance.com
Address: 13624 Memorial Dr., Houston, TX 77079
Phone number: (713) 461-8272
Hours of operation: M - F: 8:30am - 5:00pm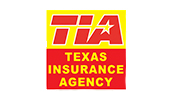 An established company with 16 locations in Texas, Texas Insurance Agency is a popular go-to among Houston residents. They'll help you find the best renters insurance in Houston by analyzing their 33 insurance providers. Customers can file a claim directly through Texas Insurance Agency. They cater to people who don't have licenses and to young drivers.
Website: gettia.com
Address: 719 Shotwell St., Houston, TX 77026: multiple locations
Phone number: (713) 921-8000
Hours of operation: Call for hours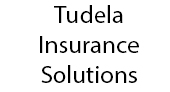 A local Allstate Agency, Tudela Insurance Solutions offers numerous types of insurance coverage for Texas renters. Renters who purchase other policies with the company enjoy additional savings. For instance, when bundled with auto insurance, renters can pay as little as $4 a month for renters insurance. Agents at Tudela Insurance Solutions or Allstate's phone support specialists help customers file a claim.
Website: agents.allstate.com/tudela-insurance-solutions-houston-tx
Address: 4108 Bellaire Blvd., Houston, TX 77025
Phone number: (713) 714-4475
Hours of operation: M - F: 9am - 6pm; Sat: By Appointment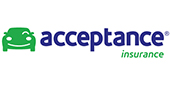 In addition to other products, Acceptance Insurance offers renters insurance for as little as $15 a month. Diana Duenes, the expert insurance agent at the Houston office, helps you choose the right renters insurance package. It may include liability coverage, personal property coverage, scheduled personal property, reimbursed living expenses, guest medical coverage and identity restoration coverage.
Website: locations.acceptanceinsurance.com/tx/houston/8130-kirby
Address: 8130 Kirby, Houston, TX 77054: multiple locations
Phone number: (713) 395-8332
Hours of operation: M - F: 10am - 7pm; Sat: 10am - 5pm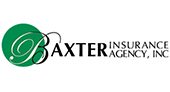 Baxter Insurance Agency searches 22 insurance carriers to bring you the renters insurance coverage you want at an affordable rate. Their customer service agents listen to your needs and work with you to create a custom, comprehensive insurance plan for thorough coverage. Clients can choose between several renters insurance options.
Website: baxter-agency.com
Address: 450 N. Sam Houston Parkway East, Ste. 103, Houston, TX 77060
Phone number: (281) 445-1381
Hours of operation: M - Th: 9am - 5pm; Fri: 9am - 4:30pm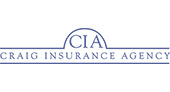 As an independent insurance agency, Craig Insurance Agency's selection of carriers is based on reputation, reliability and service. They work with providers such as Allstate, Progressive, Kemper and more. They offer a full range of insurance solutions for your family and business, and their dedicated team of experts can help select renters insurance coverage within your budget that still checks off your wishlist.
Website: craiginsuranceagency.com/personal-insurance/renters-insurance
Address: 1020 Bay Area Blvd., Suite 100 Houston, TX 77058
Phone number: (281) 488-2733
Hours of operation: M - F: 9am - 5pm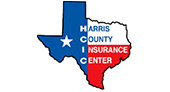 With 5 offices in the Houston area, Harris County Insurance is proud to have served Texans for over 40 years. Harris County Insurance works with a variety of insurance carriers to find the best renters insurance coverage at a competitive price. For your convenience, customers can report claims 24/7 and request quotes online. Spanish-speaking representatives are available.
Website: harriscountyinsurance.com/renters.php
Address: 4221 Telephone Rd., Houston, TX 77087
Phone number: (832) 500-3666
Hours of operation: Call for hours
You're signed up
We'll start sending you the news you need delivered straight to you. We value your privacy. Unsubscribe easily.