Best Renters Insurance in San Diego, CA


Written by
About half of San Diego residents rent their homes, yet only about 30% of tenants have renters insurance. Renters insurance provides financial protection in the event of theft, fire or other perils. We've put together this guide to help you better understand renters insurance and find the best renters insurance companies in San Diego.
Why trust ConsumerAffairs?
Our recommendations are based on what reviewers say.
4,354,002 reviews on ConsumerAffairs are verified.
We require contact information to ensure our reviewers are real.
We use intelligent software that helps us maintain the integrity of reviews.
Our moderators read all reviews to verify quality and helpfulness.
Top 8 San Diego Renters Insurance Companies

Read 2,900 Reviews

Offers renters insurance online in 28 states and Washington, D.C. Covers personal property, liability, loss of use and medical payments. Extra Coverage for expensive possessions. Fast sign-up and claims. Starts at $5 per month.

Get a Quote
Read Author Review

Works with a variety of cheap renters insurance carriers to match San Diego residents with inexpensive policies. Offers free quotes. Allows customers to pay premiums online.

Chat with a ConsumerAffairs decision guide

Live agent
Read Author Review

Offers after-hours appointments. Gives renters insurance discounts for customers who bundle their policy with auto insurance. Employs licensed local agents. Spanish-speaking representatives available.

Chat with a ConsumerAffairs decision guide

Live agent
Read Author Review

Tailors insurance packages to fit clients' needs. Takes a thorough inventory of your property to ensure comprehensive coverage. Partners with many top renters insurance providers, including Progressive and Nationwide.

Chat with a ConsumerAffairs decision guide

Live agent
Read Author Review

Offers renters insurance policies starting at $10 to $15 a month. Insures renters throughout California, including those living in areas by the coast or in fire hazard zones.

Chat with a ConsumerAffairs decision guide

Live agent
Read Author Review

Partners with a variety of insurance carriers. Offers renters insurance from Mercury Insurance, Travelers, Safeco and Kemper. Discounts for bundling, seniors and specific home security features.

Chat with a ConsumerAffairs decision guide

Live agent
Read Author Review

Partners with Stillwater Insurance for renters insurance policies. Offers 24/7 claim service for existing customers. Employs California-certified agents and licensed brokers.

Chat with a ConsumerAffairs decision guide

Live agent
Read Author Review

Offers discounts for customers in San Diego with a claim-free history or those who bundle auto and renters insurance. Provides low monthly premiums and extensive coverage options.

Chat with a ConsumerAffairs decision guide

Live agent

In 2017, more than 46% of San Diego residents rented their homes, and trends show that millennials, retirees, young families and busy professionals are continuing to rent instead of buy. Renters insurance helps financially protect these residents if their possessions are lost or damaged.
Millennials living in areas like North Park and Hillcrest get renters insurance for their smartphones, bicycles, computers and photography equipment. Seniors looking for a relaxing but active place to retire frequently settle down in suburbs such as Oceanside, Fallbrook and Rancho Bernardo. Many of these older residents add renters insurance policies to ensure their valuable assets are covered. Residents of high-crime areas — such as San Ysidro, Palm City and Mount Hope — purchase renters insurance in case of theft or other property crimes.
How to choose a San Diego renters insurance company
There are many renters insurance providers in San Diego, and it's crucial to find the right one for you. Read online reviews, check references and ask for referrals from friends and family to get your search started. Most importantly, make sure the renters insurance company of your choice is reputable, professional and knowledgeable.
If you're interested in a renters insurance policy, make sure to be familiar with the points below:
Your quote: The more information you give your insurance company, the more accurate a quote its agents can provide. It's essential to be upfront and honest about the condition, quality and quantity of the items you want covered by your policy. Also, give as much information as you can about the type of home you live in, your neighborhood and any security features in place.
Your coverage: When you choose a renters insurance policy in San Diego, look into whether the provider offers coverage based on your property's actual cash value or replacement cost. Ask the company's agent which option is better for you.
Your deductible: The deductible is a set amount of money you pay out of pocket before your insurance provider begins paying. If you have a high deductible, you generally have lower monthly payments. After you receive your quote, always budget your monthly payments and keep your deductible in mind.
Renters insurance policies in San Diego typically offer three areas of coverage:
Personal property: This type of coverage covers the cost to replace the items you own, such as your clothing, furniture and electronics.
Liability: This coverage helps if you accidentally damage someone else's property or cause them injury in your home.
Additional living expenses: If something happens to the building where you live and it is left uninhabitable, this covers any new costs you incur, such as hotel bills.
As you go over your policy, be aware of your coverage limits and make sure you know the perils you're protected from, such as wind, theft and fire. Many San Diego renters insurance companies are happy to walk you through this process, offer a free quote and explain in detail what they cover.
What's the average cost of renters insurance in San Diego?
The average cost of renters insurance in San Diego is a little more than $17 a month, which is only slightly higher than the national average. Several factors influence the cost of rental insurance in San Diego, including:
Where you live
How much coverage you need
Your deductible
Whether you have actual cash value or replacement value coverage
For example, renters insurance is more expensive in parts of Bernardo than Carlsbad because the chance of brush fires is much higher. Renters insurance is usually cheaper for apartments with security features such as surveillance cameras and gated entrances.
Do I need renters insurance in California?
While there are no federal or California laws that require tenants to have renters insurance, landlords are allowed to require their tenants to have policies. Even if your landlord has homeowners insurance, this does not cover your personal property or liability.
Your Renters Rights in San Diego
As a renter, you have a specific set of rights. The Fair Housing Act and other laws protect renters and help provide San Diego residents with clean, safe places to live. These laws outline clear distinctions about the responsibilities of landlords as well as their tenants.
To see a list of these rights and rules broken down for San Diego residents, check with the San Diego County Bar Association.
If you feel that your rights as a renter are being violated, there are programs and advocates in place to help, such as:
Thanks for subscribing.
You have successfully subscribed to our newsletter! Enjoy reading our tips and recommendations.
San Diego renters insurance company information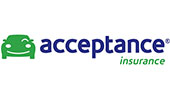 Acceptance partners with top-rated carriers so you can compare different policies and pick the right one for your budget. Its quick quotes let you get comprehensive coverage as soon as possible. The company works out of more 350 neighborhood locations, so it's easy and convenient to stop by to speak with an agent and update your current renters insurance policy.
Address: 7061 Clairemont Mesa Blvd., Ste. 204, San Diego, CA 92111
Phone: (858) 514-3800
Hours: M - F: 9am - 6pm; Sat: 10am - 5pm
Website: locations.acceptanceinsurance.com/ca/san-diego/7061-clairemont-mesa-blvd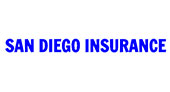 San Diego Insurance makes it fast and simple to make a claim. Claim service starts as soon as you call, and agents are available 24/7. The company prides itself on thorough communication during the claims process.
Address: 4411 Mercury St., Ste. 105B, San Diego, CA 92111
Phone: (858) 565-6695
Hours: M - F: 9am - 5:30pm
Website: sandiegoins.com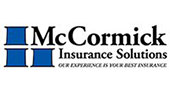 McCormick provides San Diego renters with coverage that compensates them for property losses, provides added security on investments and extends liability protection when combined with the company's umbrella insurance. Customers have 24/7 online access to their renters insurance policy, and agents are available in the San Diego office for face-to-face consultations.
Address: 1437 Morena Blvd., Ste. 201, San Diego, CA 92110
Phone: (619) 276-0492
Hours: M - F: 9am - 5pm
Website: mccormickinsure.com/insurance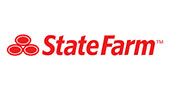 State Farm Insurance has locations all across the country, and San Diego residents have one at the corner of Lewis Street and Palmetto Way in the heart of the city. Some of its policies cost less than $12 a month and provide up to $30,000 in personal property coverage. Agents are available to help you choose the right policy, deductible and coverage options.
Address: 1527 W. Lewis St., San Diego, CA 92103-1220
Phone: (619) 296-6505
Hours: M - F: 8am - 5:30pm
Website: sundiegoinsurance.com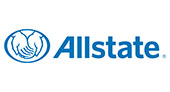 Allstate offers comprehensive renters insurance to customers all across California. The company provides traditional personal property and liability coverage, and agents can also help you learn about additional insurance policies, including flood insurance and personal umbrella insurance. Customers save money when they bundle a renters insurance policy with auto, life or boat insurance.
Address: 4302 30th St., San Diego, CA 92104
Phone: (619) 404-3044
Hours: M - F: 9am - 6pm
Website: agents.allstate.com/cecilia-luna-san-diego-ca.html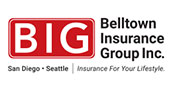 Belltown makes it easy to request a free renters insurance quote. You can call the company's office for a phone consultation or use the request form on its website. Belltown is an independent insurance agency that carefully selects carriers to provide you with the best level of service, price and coverage. The company assigns each customer a dedicated team of experts that works relentlessly to address any concerns.
Address: 3911 Fifth Ave., Ste. 200, San Diego, CA 92103
Phone: (619) 324-4040
Hours: M - F: 8:30am - 5pm
Website: bigsandiego.com/personal-insurance/renters-insurance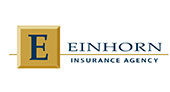 Einhorn Insurance Agency has affordable monthly rates for policies that cover furniture, clothes, computers, kitchen items and anything else that could be stolen or damaged in your rental house or apartment.
Address: 3333 Midway Drive, Ste. 1, San Diego, CA 92110
Phone: (858) 336-4644
Hours: M - F: 9am - 5pm
Website: einhorninsurance.com
Comparing
×
You're signed up
We'll start sending you the news you need delivered straight to you. We value your privacy. Unsubscribe easily.