Find the Best Renters Insurance in Orlando, FL

Top 9 Orlando Renters Insurance Companies

GEICO Renters Insurance
Read 66 Reviews

GEICO is known for its low-cost insurance options as well as its line of commercials featuring a talking gecko. It offers a variety of comprehensive renters, homeowners and auto insurance policies throughout the United States.

Acceptance Insurance Orlando
Read Author Review

Provides customized renters insurance policies from a variety of national carriers. Offers free quotes to Orlando residents. Discounts are available for customers who bundle renters insurance with auto or other products.

Affordable Insurance of Orlando
Read Author Review

Offers a range of renters insurance policies from a variety of carriers. Agents work with customers to find the coverage they need, even if it includes adding additional policies to get comprehensive coverage.

Allstate Renters Insurance Orlando
Read Author Review

Local agent representing Allstate for the Orlando area. Discounts for bundling renters insurance with other policies. Flood insurance is available to supplement renters insurance in Orlando.

Brightway Insurance
Read Author Review

Insurance broker with local agents throughout Orlando. Helps you customize policy for your needs. Offers discounts for multi-policy, burglar alarm and fire suppressan system. Provides supplemental coverage for flood damage.

Fiesta Auto Insurance & Tax Service
Read Author Review

Represents over 40 insurance providers and compares coverage to deliver renters insurance quotes. Employs Spanish-speaking agents and provides a Spanish option on their website.

Floridian Insurance Agency
Read Author Review

Independent insurance agents offering renters insurance policies from multiple carriers. Provides free quotes for clients to compare coverage. Agents help customers file claims online in the event of an accident.

GreatFlorida Insurance
Read Author Review

Offers quotes and policies from 41 carriers to find the best fit for your situation. Works with Progressive, Mercury Insurance, Safeco Insurance and Travelers. Provides service 24/7, 365 days a year.

Orlando Insurance Center
Read Author Review

Works with 7 national carriers, including Progressive, Foremost Insurance Group and National General Insurance to deliver a variety of renters insurance quotes to Orlando residents. Customers can make payments online.

Orlando residents know storms can bring strong winds and floods. Renters insurance protects your belongings in case wind or a natural disaster damages your home. Although flooding is not covered by renters insurance, Orlando renters can either add flood protection to their coverage or get a flood insurance policy.
Liability insurance, which is part of renters insurance, covers you in case someone injures themselves in your home. With many retirees and seniors in the area, liability insurance in Orlando can cover medical expenses and possible litigation.
Renters in areas that have higher property crime rates like Fairvilla, City Center and Sky Lake could benefit from renters insurance in case of theft or vandalism. Renters insurance also covers your personal belongings in the event they are stolen from your car.
Choosing Orlando renters insurance
To make a decision about which renters insurance company you'd like to choose, you need to understand what you want covered. Using an online calculator, make an inventory of everything you own and how much its worth. Take special note of any high-value items like antiques, art or jewelry. Keep a record of the receipts and serial numbers of all your high-value items, so that you can adequately report their loss if they're damaged or stolen.
Next, decide what level of deductible you can afford. Remember that in the event of an accident, you'll need to pay the deductible before you can receive coverage for your belongings. While a higher deductible might save money on the premium, it also means you have to pay a higher amount out of pocket when you file a claim.
When researching providers, gather quotes, read online reviews and talk with family, friends and neighbors about their experiences. Look for companies with a good reputation in the event of a disaster, finding a company that pays out claims quickly and fairly. Read your contract over carefully and make sure you understand what is and what isn't covered in your renters insurance policy. You don't want to get caught in an accident without the coverage you thought you had. Check the license of any agent or carrier to ensure they are authorized to do business in Florida.
Is renters insurance required in Orlando?
Although renters insurance is not required by law in Florida, it is highly recommended for Orlando residents. However, renters insurance might be required by your landlord as part of your rental agreement. Landlords and property management companies are legally allowed to require renters insurance as part of your lease.  This may work in both your best interests, as your landlord's insurance does not cover your belongings.
Renters insurance cost in Orlando
The cost of renters insurance in Orlando ranges from $13 - $50 per month, or $166 - $643 per year. Your insurance premium is dependant on home size, location and the assets of policyholders. Other factors that influence cost include discounts, deductible, amount of coverage and any add-ons you might choose for extra protection. Add-ons could include identity theft protection or scheduled personal property protection.
Some carriers offer customizable policies. These allow you to eliminate coverage you don't want, or add specific options that you may need — like reimbursement for living expenses.
Larger rental homes in Lake Hart cost a few dollars more to insure than smaller homes. Areas with higher property crime rates tend to have higher renters insurance costs as well. Nonetheless, rates are relatively consistent throughout the greater Orlando area.
Renters insurance discounts in Orlando
To find cheaper renters insurance in Orlando, residents often ask for discounts. Many carriers and brokers offer discounts when you purchase multiple policies, such as renters and auto. Providers commonly give discounts for home security systems and fire suppression systems, like sprinklers.
Thank you, you have successfully subscribed to our newsletter!
Orlando renters insurance company information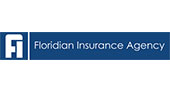 Floridian Insurance Agency is comprised of independent agents who help clients compare quotes and coverage from several carriers. Floridian Insurance Agency is a member of several professional organizations, including the Florida Association of Insurance Agents and the International Association of Insurance Professionals. Local agents work to cover the specialized needs of Floridians. Customers can pay bills and file claims online.
Website: floridianinsurance.com/auto-home-and-personal-insurance/renters-insurance
Service areas: Central Florida and Greater Orlando
Address: 7316 East Colonial Drive, Orlando, FL 32807
Phone Number: (407) 207-1616
Hours of operation: M - F: 9am - 5pm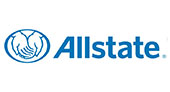 This local Allstate office provides customized renters insurance to Orlando residents. Local agents speak Spanish and English. Allstate offers discounts for customers who bundle policies, renters and auto insurance. Customers can view Salmon's financial industry experience and background at FINRA's BrokerCheck. Customers may want to supplement renters insurance with a flood insurance policy.
Website: agents.allstate.com/matthew-salmon-orlando-fl.html
Service areas: Orlando area
Address: 6735 Conroy Rd., Ste. 411, Orlando, FL 32835
Phone Number: (407) 641-4525
Hours of operation: M - F: 9am - 5:30pm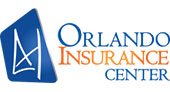 Orlando Insurance Center represents several major insurance providers, including Foremost Insurance Group, Progressive and National General Insurance. Local staff helps you compare coverage to find competitive pricing and the right coverage. Convenient online free quotes and online policy access is available for customers. Policies cover living expenses in case of a disaster.
Website: orlandoinsurancecenter.com/renters/default.aspx
Service areas: Central Florida
Address: 4248 Town Center Blvd., Orlando, FL 32837
Phone Number: (407) 680-1214
Hours of operation: M - F: 8:30am - 5:30pm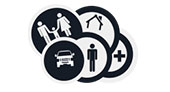 Affordable Insurance is a broker, offering renters insurance quotes from a variety of carriers. Agents work to make the insurance process as simple as possible and get clients the lowest rates for their needs. It also provides renters and specialized condo insurance for Orlando communities. Agents find additional policies if customers need coverage for expensive items.
Website: affordableinsuranceoforlando.com/#!renter-condo-insurance
Service areas: Orlando, Pine Castle
Address: 709 W. Oak Ridge Road, Orlando, FL 32809
Phone Number: (321) 200-0743
Hours of operation: M - F: 9am - 5:30pm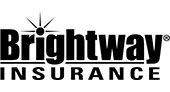 Brightway Insurance is a broker franchise with many agents located throughout Orlando. You can get a quote online or contact the local office to meet with someone to discuss the best coverage for your situation. Local agents help you compare policies from many different carriers and match the needs of Central Florida residents. Claims reporting is available by phone or email. Discounts are available for multi-policy, monitored fire and burglar alarms and fire suppression systems (like sprinklers). Flood insurance is available for those who'd like to supplement their renters insurance.
Website: brightway.com/insurance/property
Service areas: Online agency with local agents throughout Orlando
Address: 3548 S. Orange Ave., Orlando, FL 32806; multiple locations
Phone Number: (888) 254-5014
Hours of operation: Call for hours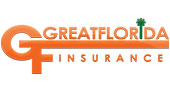 GreatFlorida Insurance is a network of independent insurance agents located throughout Florida. They represent 41 insurance providers and help you find the best policy and coverage that suits your needs. Agents can advise Orlando and Florida residents on how renters insurance deductibles work in case of a hurricane. Policies typically cover relocation expenses if your home becomes uninhabitable in case of a natural disaster. Payment plans are available. GreatFlorida is a member of the Florida Association of Insurance Agents.
Website: orlando.greatflorida.com/florida-renters-insurance
Service areas: Orlando, Hunters Creek
Address: 11362 South Orange Blossom Trail, Orlando, FL 32837
Phone Number: (407) 270-8220
Hours of operation: Call for hours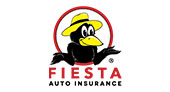 Fiesta Auto Insurance and Tax Service is a full-service insurance broker representing over 40 insurance carriers. Agents can help you compare quotes to bring you the best price and coverage for your needs. Quotes are free, and all agents speak Spanish. Fiesta's website is available in Spanish.
Website: fiestainsurance.com/stores/fiesta-insurance-tax-orlando-florida-32807
Service areas: Orlando
Address: 1418 N Semoran Blvd., Ste. 118, Orlando, FL, 32807
Phone Number: (407) 745-4164
Hours of operation: M - F: 9am - 7pm; Sat: 10am - 4pm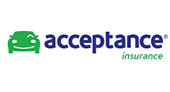 Nancy Clemente, an Acceptance Insurance agent in Orlando, is an Agent of the Year winner. Clemente offers customized renters insurance to fit Orlando residents' needs. For Orlando residents, the agent can help you select a policy that includes reimbursed living expenses in case a storm comes through and you need to move out of your home for a few days.
Website: locations.acceptanceinsurance.com/fl/orlando/1020-lee-rd
Service areas: Orlando
Address: 1020 Lee Road, Orlando, FL 32810
Phone Number: (407) 647-7575
Hours of operation: M - F: 9am - 6pm; Sat: 10am - 5pm
You're signed up
We'll start sending you the news you need delivered straight to you. We value your privacy. Unsubscribe easily.