Find the Best Renters Insurance in Dallas, TX

Top 11 Dallas Renters Insurance Companies

Accredited Partner

Lemonade Renters Insurance
Read Reviews

Offers basic renters insurance at super-low rates. No-frills insurance means fewer features like live customer support. Zero Everything option for zero deductible. Users can file claims through a mobile app.

Get a Quote
Allstate Renters Insurance Dallas
Read Author Review

Provides renters, flood and personal umbrella insurance for complete coverage. Gives retiree, claim-free and multi-policy discounts. Helps customers file and track claims 24/7 with national representatives.

Baja Renters Insurance
Read Author Review

Compares insurance companies for the best combination of personal property, personal liability and loss-of-use coverage. Provides free renters insurance quotes online. Employs English and Spanish-speaking representatives.

Bankhead Insurance Agency
Read Author Review

Works with 17 insurance carriers, including Foremost Insurance Group, Progressive, Safeco Insurance and MetLife. Offers standard renters policies, personal property riders and individual umbrella policies.

Bibby Brilling & Associates, LLP
Read Author Review

Works with 20 insurance providers, including Chubb Insurance, Safeco Insurance and Progressive. Finds low-cost renters insurance options for Dallas residents. Offers burglar alarm credits and multi-policy discounts.

Insurance Source of Dallas
Read Author Review

Works with a variety of insurance providers, including Allstate, Progressive, MetLife and Travelers. Delivers renters insurance quotes. Helps customers decide which offer is best for them.

Kevin Lee Company
Read Author Review

Works with 20 insurance agencies to provide renters insurance quotes to Dallas residents. Provides Korean-speaking support. Allows customers to make claims directly on the website.

La Familia Renters Insurance Dallas
Read Author Review

Works with 21 insurance carriers, including Progressive, Windhaven Insurance and Foremost Insurance Group. Delivers multiple renters insurance quotes to customers. Offers services in English and Spanish.

Red Gorman Insurance
Read Author Review

Represents more than 20 of Texas' best insurance companies. Delivers multiple renters insurance quotes. Offers policies that cover personal property, bodily injury, property damage and guest medical expenses.

Ricart Insurance Agency
Read Author Review

Offers renters insurance in Dallas from Safeco Insurance. Delivers options with various limits and extra coverage, including a valuable articles add-on. Local agents help residents file claims.

State Farm Renters Insurance Dallas
Read Author Review

Quotes and sells renters insurance by phone, text, email and in person. Searches for and applies all available discounts to policy premiums.

According to the most recent crime reports from the Dallas Police Department, Dallas experienced nearly 25,000 thefts and almost 10,000 burglaries in 2017. Renters insurance takes away the financial hardship of having to replace stolen items.
In some Dallas neighborhoods, including Richardson and Duncanville, retirees make up as much as 12 percent of the population. Many have family heirlooms or high-value items in their homes that would be difficult to replace without financial compensation for their loss.
Renters insurance costs in Dallas
Renters insurance premiums vary, but Dallas residents typically pay between $15 to $25 a month for a standard policy that includes $40,000 in property coverage, $100,000 in liability and a $1,000 deductible. Insurance for homes in areas with high property crime rates, such as the Ross-Bennett Grid, or larger houses, like the ones in Lake Highlands, typically requires higher premiums of $25 or more per month.
Other factors influencing the cost of renters insurance in Dallas are:
Deductible amount
Item valuation in the policy (actual cash value vs. replacement cost value)
Your credit history
Pets
You may be able to get cheap renters insurance quotes in Dallas with senior citizen or AAA discounts or if you bundle your renters insurance with another policy, including auto insurance. Having protective devices at home, such as smoke detectors or burglar alarms, may also qualify you for a lower rate. Renters who have not filed claims on previous insurance are usually eligible for less expensive renters insurance.
How to choose a Dallas renters insurance company
Looking for cheap renters insurance in Dallas to save a few dollars might cost you more in time, money and aggravation when you need to file a claim. When choosing an agency, consider the company's customer satisfaction ratings. Read reviews and talk to friends and family about their experiences with the provider. You don't want to be stuck with an unhelpful agent who won't give you the payout you deserve.
For people who want to easily manage their policies, coverage and inventory of personal belongings, ask about the company's mobile applications and website interface. Many companies offer extensive online options.
To compare accurate quotes, keep your deductible and liability amounts the same when asking for estimates. Set these totals to a level that matches your comfort and risk profile. Be sure to look at your property coverage to see the limits in different categories like electronics and jewelry.
Is renters insurance required in Dallas?
Renters apartment insurance in Dallas, TX, isn't required by law. However, it's legal for your landlord to require it as a condition of your lease, and many large property management companies in Dallas do.
Even if it's not mandatory, Dallas residents should consider using the best renters insurance in Texas to protect themselves against theft, fire and weather damage.
Thank you, you have successfully subscribed to our newsletter!
Dallas renter insurance company information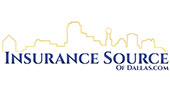 Insurance Source of Dallas sells renters insurance policies that protect you financially when you lose your belongings to theft and other covered perils, including fire and smoke damage. Because the firm works with multiple insurance providers, including Progressive, MetLife and Allstate, its agents save you the work of calling and comparing when looking for the perfect renters insurance policy.
Address: 888 S. Greenville Ave., Ste. 140, Richardson, TX 75081
Phone: (972) 907-1100
Hours: M - F: 9am - 6pm; Sat: 10am - 4pm
Website: insurancesourceofdallas.com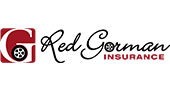 Red Gorman Insurance's team of experienced professionals guide you from start to finish when searching for a renters insurance policy. Ask your agent about bundling discounts. Call or text Red Gorman Insurance to speak to a representative.
Address: 3200 S. Lancaster Road, Ste. 152A, Dallas, TX 75216
Phone: (214) 374-9997
Hours: M - F: 8am - 7pm; Sat: 10am - 5pm
Website: redgormaninsurance.com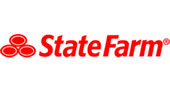 Scott LaDuke is a second-generation State Farm agent who provides renters coverage from a reputable brand. He's prompt with following through on claims and requests. The company has Spanish-speaking representatives available and offers bundling discounts for existing auto insurance customers.
Address: 2702 McKinney Ave., Ste. 203, Dallas, TX 75204
Phone: (214) 740-1800
Hours: M - F: 9am - 5pm
Website: scottladuke.com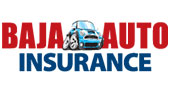 Baja Auto Insurance's agents go out of their way to find you the best renters insurance policy. The company compares multiple insurance companies to find the most competitive packages based on your budget and coverage levels. Their friendly representatives continue to work until you're happy with your policy options. The company has Spanish-speaking representatives.
Address: 11535 Jupiter Road, Dallas, TX, 75218
Phone: (972) 426-5062
Hours: M - Sat: 10am - 7pm
Website: bajaautoinsurance.com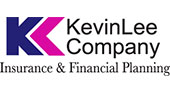 Kevin Lee Company is a locally operated insurance firm that represents a variety of insurance providers. The company offers renters insurance from multiple major companies, including Nationwide, Safeco Insurance and Progressive. Its agents are always ready to answer questions or guide you through the claims process.
Address: 2828 Forest Lane, Ste. 2300, Dallas, TX 75234
Phone: (972) 243-0108
Hours: M - F: 9am - 6pm
Website: kevinleeco.com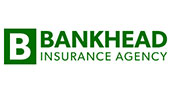 In addition to standard renters insurance offers, Bankhead Insurance Agency has renters insurance policy add-ons to insure high-ticket items, including musical instruments and collectibles. The company also conducts regular policy reviews to help you save more and avoid coverage gaps. Get an instant quote online to view the company's affordable policies from 17 insurance providers. 
Address: 10935 Estate Lane, Ste. 380, Dallas, Texas 75238
Phone: (214) 343-1333
Hours: M - F: 8:30am - 4:30pm
Website: insurancedallas.com/renters-insurance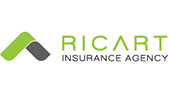 Ricart Insurance Agency offers policies from Safeco Insurance. Renters insurance customers can add a layer of liability protection with Ricart Insurance Agency's umbrella insurance. For a few dollars more, clients can purchase full-value coverage on renters insurance policies.
Address: 3333 Lee Parkway, Ste. 600, Dallas, TX 75219
Phone: (469) 759-9802
Hours: M - F: 9am - 5pm
Website: ricartinsurance.com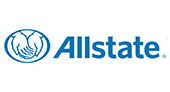 Anthony Kachiros' renters insurance policies are backed by one of the most reliable insurance companies. You can add renters insurance to an existing Allstate auto policy for just $4 a month. If you're moving into a new home, Allstate's Moving Hub gives you discounts on truck rentals and more.
Address: 10995 Plano Road, Ste. 203, Dallas, TX 75238
Phone: (214) 736-8893
Hours: M - F: 8:30am - 5:30pm; Sat: By appointment
Website: agents.allstate.com/anthony-kachiros-dallas-tx.html
La Familia offers all types of insurance from 21 national carriers to help renters find the coverage they need. The company employs Spanish-speaking agents and publishes online materials in Spanish. Customers can file claims and make payments through La Familia's website.
Address: 6919 Lake June Road, Dallas, TX 75217
Phone: (972) 586-7491
Hours: M - F: 9am - 7pm; Sat: 10am - 7pm
Website: lafamiliainsurance.com/product/renters-insurance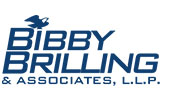 Bibby Brilling & Associates collects renters insurance quotes from 20 partners, including Nationwide, Safeco and Chubb Insurance. Customers can file claims and make payments through the company's website. Discounts are available for bundling multiple policies and installing home security systems.
Address: 4330 N. Central Expressway, Ste. 100, Dallas, TX 75206
Phone: (214) 521-8030
Hours: M - F: 8am - 5pm
Website: bibbybrilling.com/renters-insurance
You're signed up
We'll start sending you the news you need delivered straight to you. We value your privacy. Unsubscribe easily.