Best Renters Insurance in Milwaukee, WI
More than 40% of Milwaukee residents rent their homes, creating a real need for renters insurance in Wisconsin. Renters insurance replaces personal belongs and provides liability coverage if someone is hurt in your home. To help you choose, check out our list of the best renters insurance companies in Brew City to protect your assets.

Renters insurance covers Brew City tenants from several costly misadventures. Unfortunately, your landlord's insurance on your home covers the building itself but offers no reimbursement for your damaged items. Renters insurance is the best way to cover your personal belongings in the event of snow, wind or hail storms in Milwaukee.
It also makes sense for Milwaukee tenants to purchase renters insurance to cover any stolen property. Renters in the City Center and University of Wisconsin-Milwaukee students in the Upper East Side should consider purchasing renters insurance due to high crime rates in these areas. Though West Milwaukee, West Allis and Wauwatosa have lower crime rates, renters in these neighborhoods still benefit from renters insurance.
Renters insurance cost in Milwaukee
In Milwaukee, renters insurance can be relatively affordable. It typically costs between $9 to $18 a month, which works out to between $115 and $215 a year. Insurance providers assess the cost by looking at various factors, including the value of the insured belongings.
Where you live also affects the cost of your renters insurance. If you live in a neighborhood with higher property crime rates, providers typically charge more for renter's insurance. Residents in suburbs like Brookfield, Whitefish Bay or Mequon may also have higher renters insurance rates because of the larger properties common in those areas.
Renters insurance discounts in Milwaukee
There are multiple ways to save on renters insurance premiums. Companies offer discounts to renters who install protective devices such as smoke detectors, fire extinguishers or burglar alarms. Many insurance providers also offer lower rates to retirees or Milwaukee residents who work from home.
Insurance companies also offer discounts for bundling renters insurance with other types of policies, including car insurance. Some businesses provide savings for being claim-free or setting up an auto-pay option.
When looking for renters insurance policies in Milwaukee, shop around and gather quotes from multiple carriers. It's essential to compare costs, but be sure to evaluate each company's reputation and coverage options as well.
Can a landlord require renters insurance in Milwaukee?
Neither the State of Wisconsin nor the City of Milwaukee requires you to purchase renters insurance, but your landlord may require it as a condition of your lease. Mandatory renters insurance is legal and becoming more popular among leasing companies.
Even if your landlord doesn't require renters insurance, purchasing a policy is a smart way to protect your belongings. For an average of $14 per month, you're prepared for a disaster or accident.
Your renter's rights in Milwaukee
If you have questions about a renters insurance requirement or any other renter's rights issues, several organizations offer helpful resources. A few nonprofit organizations exist to protect tenants from being mistreated by landlords, such as:
Thank you, you have successfully subscribed to our newsletter!
Milwaukee renters insurance company information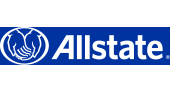 Allstate offers renters insurance for just a few dollars a month when it's added to an existing policy held with the company. The provider has multiple online resources for Milwaukee residents to learn about renters insurance options. Allstate lets you file or follow up on a claim online.
Service areas: Shorewood, Glendale, Whitefish Bay and Milwaukee
Address: 4010 N. Oakland Ave., Milwaukee, WI 53211
Phone: (414) 961-1166
Hours: M - F: 8am - 5pm; Sat: By appointment
Website: agents.allstate.com/andrew-j-mccabe-milwaukee-wi.html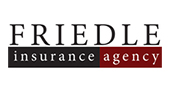 Friedle Insurance Agency partners with 17 different insurance providers — including Acuity, Erie and Zurich — to get Milwaukee residents a variety of coverage and pricing options. The company offers multiple add-on options, including flood insurance, to ensure everything in your apartment is adequately covered.
Service areas: Wauwatosa, Milwaukee and Brookfield
Address: 7700 W. Bluemound Road, Ste. 110, Wauwatosa, WI 53213
Phone: (414) 475-0110
Hours: M - F: 8:30am - 5pm
Website: friedleinsurance.com/renters-insurance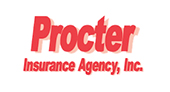 Procter Insurance Agency works with 15 different insurance groups, including Erie Insurance, Progressive, Liberty Mutual and The Hartford. The company offers comparison shopping for renters insurance. Customers can save by bundling renters insurance with auto insurance.
Service areas: South Milwaukee, Cudahy, St. Francis and Oak Creek
Address: 2315 10th Ave., Ste. 105, South Milwaukee, WI 53172
Phone: (414) 762-8900
Hours: M - Th: 8:30am - 5pm; Fri: 8:30am - 4:30pm
Website: procterinsurance.com/auto-home-and-personal-insurance/renters-insurance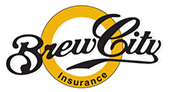 Brew City Insurance works with 12 different insurance providers, including Progressive, AAA and Foremost. The company offers online bill pay and access to each company directly from its website. Brew City Insurance provides instant quotes online at any time.
Service areas: South Milwaukee, Cudahy, St. Francis and Oak Creek
Address: 2937 S. Chicago Ave., South Milwaukee, WI 53172
Phone: (414) 762-6600
Hours: M - Th: 8:30am - 4pm; Fri: 9am - 1pm
Website: brewcityinsurance.com/Products.html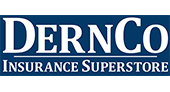 DernCo Insurance Superstore provides customers with personalized quotes from up to 14 different renters insurance carriers in Milwaukee. Licensed staff members help customers decide which renters insurance package is best for them. Bundling insurance products is simple and can provide instant savings.
Service areas: West Allis, New Berlin, Greenfield, Greendale and Hales Corners
Address: 10335 W. Oklahoma Ave., Ste. 203, Milwaukee, WI 53227
Phone: ( 414) 935 - 5700
Hours: M - F: 8am - 4:30pm
Website: dernco.com/renters-insurance.html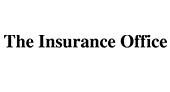 The Insurance Office compares renters insurance in Milwaukee from more than 40 insurance providers. The company offers personal customer service and saves you time and money when searching for options. Get started with a free online quote.
Service areas: West Allis, West Milwaukee, New Berlin and Wauwatosa
Address: 8831 W. Greenfield Ave., Milwaukee, WI 53214
Phone: (414) 302-0101
Hours: M - F: 8:30am - 5pm
Website: theinsuranceofficemke.com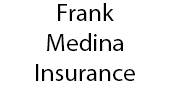 Frank Medina spent years in claims before becoming an insurance agent. He uses that experience to help you parse your lease, list your belongings and make sure you have the coverage you need. In addition to standard renters insurance, Medina's firm offers several add-on options.
Service areas: Downtown, Third Ward, Fifth Ward, Milwaukee and Bayview
Address: 342 N. Water St., Ste. 600, Milwaukee, WI 53202
Phone: (414) 877-0777
Hours: M - F: 9am - 5pm
Website: frankmedinainsurance.com/renters-insurance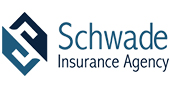 Though agents at Schwade Insurance specialize in Erie Insurance packages, they also provide quotes from 25 other insurance companies. Schwade Insurance also lets clients file claims and pay bills online. The free online quote tool shows multiple options, allowing you to compare policies.
Service areas: Brookfield, Wauwatosa, Butler and Milwaukee
Address: 8131 W. Capitol Dr., Milwaukee, WI 53222
Phone: (414) 462-5000
Hours: M - F: 8:30am - 5pm
Website: schwadeinsurance.com/auto-home-and-personal-insurance/renters-insurance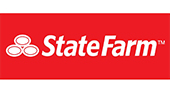 State Farm offers comprehensive coverage and the ability to bundle multiple insurance products, including auto, motorcycle and flood policies. The company provides tips on home inventory to help you accurately calculate how much renters insurance you need. It also offers multiple add-ons, including pet insurance and identity restoration.
Service areas: Brown Deer, Milwaukee and Menomonee Falls
Address: 7919 N. 76th St., Milwaukee, WI 53223
Phone: (414) 355-1141
Hours: M - F: 9am - 5pm
Website: statefarm.com/agent/US/WI/Milwaukee/Karin-Bojarski-vella-7HZ1B1YS000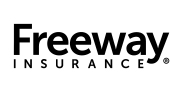 Freeway Insurance's licensed staff offers 24/7 customer service for claims and renters insurance questions. For customers who'd like to learn more about renters insurance, Freeway Insurance has an extensive FAQ page on its website. The company has extended office hours to accommodate working Milwaukeeans.
Service areas: Walker's Point, Fifth Ward and Milwaukee
Address: 821 S. Cesar E. Chavez Drive, Ste. A, Milwaukee, WI, 53204
Phone: (414) 501-3055
Hours: M - F: 9am - 6pm; Sat: 9am - 3pm
Website: freewayinsurance.com/office-locator/milwaukee-car-insurance-53204-wi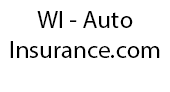 Young's Insurance is an independent insurance agency that offers coverage from multiple renters insurance providers. The company gives free, specialized quotes for renters insurance on its website or by phone. Young's Insurance guarantees a representative returns website inquiries within 24 hours and phone calls within an hour. It carries many insurance products to create bundling opportunities.
Service areas: Downtown, Third Ward, Fifth Ward and Milwaukee
Address: 788 N. Jefferson St., Ste. 720, Milwaukee, WI 53202
Phone: (414) 225-4434
Hours: M - F: 9am - 5pm
Website: wi-autoinsurance.com
You're signed up
We'll start sending you the news you need delivered straight to you. We value your privacy. Unsubscribe easily.
Comparing
×