Find the Best Renters Insurance in Cincinnati, OH

Top 10 Cincinnati Renters Insurance Companies

GEICO Renters Insurance
Read 66 Reviews

GEICO is known for its low-cost insurance options as well as its line of commercials featuring a talking gecko. It offers a variety of comprehensive renters, homeowners and auto insurance policies throughout the United States.

Accredited Partner

Lemonade Renters Insurance
Read Reviews

Offers basic renters insurance at super-low rates. No-frills insurance means fewer features like live customer support. Zero Everything option for zero deductible. Users can file claims through a mobile app.

Get a Quote
Acceptance Insurance Cincinnati
Read Author Review

Offers renters insurance policies from several carriers. Meets with clients on Saturdays. Discounts available for multiple policies. Provides assistance filing claims by phone or email.

Allstate Renters Insurance Cincinnati
Read Author Review

Offers insurance through local Cincinnati agents. Provides discounts for existing auto insurance customers. Multiple add-ons and supplemental policies available.

Cinnatus Insurance
Read Author Review

Offers renters insurance from a variety of national providers. Provides a complimentary quote for renters insurance. Reviews your options to help you choose a policy.

Duffy Insurance Agency
Read Author Review

Offers policies from nine national insurance carriers, including Progressive, Grange Insurance and Safeco Insurance. Uses local agents help Cincinnati residents choose a policy and file claims.

Henry Insurance Agency LLC
Read Author Review

Sells policies from leading renters insurance companies, including Erie Insurance, Progressive, Grange Insurance and MetLife. Free online quotes available for Cincinnati residents.

Huwel Insurance Group
Read Author Review

Compare policies to find the appropriate amount of coverage for the best price. Offers supplemental flood insurance. Provides discounts for bundling policies.

Lauber & Will Insurance
Read Author Review

Offers personalized renters insurance plans to Cincinnati residents. Provides gift cards for referrals. Reviews coverage periodically to ensure you're getting the best deal.

State Farm Renters Insurance Cincinnati
Read Author Review

Provides a full range of insurance services. Offers discounts to renters insurance for bundling policies and installing home monitoring systems.

Renters insurance reimburses Cincinnati residents whose belongings are damaged by vandalism, theft, fire or other perils while living in a rented home or apartment. Cincinnati renters insurance also provides financial security if someone is injured in your home.
Renters insurance is a good purchase for any renter in Cincinnati. University of Cincinnati students can purchase a policy to protect their possessions as they start on their own. Renters in neighborhoods with high property crime rates often obtain renters insurance to protect against theft and vandalism.
While renters insurance does not cover flooding due to weather events, residents of neighborhoods near the Ohio River can get flood protection added to their policies. Renters insurance also covers damage caused by heavy winds or frozen or burst pipes in Cincinnati's freezing winters.
How much does renters insurance cost in Cincinnati?
The average cost of renters insurance in Cincinnati is $15 per month and typically ranges from about $106 to $286 per year. The size of your home or apartment, crime rates in the area, assets you need covered and neighborhood you live in affect the monthly premium. The coverage limits you purchase also influence the price.
You'll typically pay a lower premium if you choose a higher deductible, but you pay more out of pocket if you need to file a claim. How you are reimbursed for your lost possessions also affects the cost.
Replacement value renters insurance is more expensive but provides the amount of money it takes to replace your lost belongings.
Cash value renters insurance is less expensive but only pays you the depreciated amount your belongings are worth at the time of loss.
Add-ons for flood protection, highly valuable items or specialty items, such as art or antiques, also increase the monthly cost. If you have made renters insurance claims in the past, that could also lead to higher premiums.
Renters insurance discounts in Cincinnati
Cincinnati residents can save money on renters insurance by bundling their renters insurance policy with another policy, including auto insurance. Companies also often give discounts if you install smoke detectors or home monitoring systems.
How to choose a Cincinnati renters insurance company
Before purchasing a renters insurance policy, make an inventory of your personal property and estimate the total value of the items you want to cover. If you own antiques, art or collectibles that you would like to add to your policy, get a professional appraisal so you know what they're worth.
Take photos of your belongings, keep receipts for purchased items and write down the serial numbers of high-value items to make filing a claim a smoother process. When selecting a deductible, choose a figure you can afford to pay out of pocket. Most policies have deductible amounts of $500 or $1,000.
To evaluate renters insurance carriers in Cincinnati, read online reviews and talk to neighbors and friends who have policies with the company. Look for companies with a reputation for paying claims promptly and fairly. Many websites offer online quotes, so compare prices before making a final decision. In many cases, you can also call and talk to an agent about your specific needs.
Before signing a contract, make sure you understand exactly what the policy covers. Ask about the claims process and if you have an adjuster assigned to help you. Cincinnati renters should check with the Ohio Department of Insurance to verify the license of any insurance agent.
Is renters insurance required in Cincinnati?
Renters insurance is not required by law in Cincinnati. Landlords are legally allowed to require renters insurance as part of a contract, but they cannot require you to purchase it from a specific carrier.
Even if your lease does not require renters insurance, it's a smart decision to purchase a policy. A landlord's property insurance does not cover your personal belongings or pay medical expenses if someone gets hurt on the premises. In Cincinnati, renters insurance is an affordable way to protect your investments.
Thank you, you have successfully subscribed to our newsletter!
Cincinnati renters insurance company information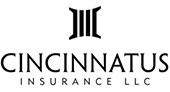 Cinnatus Insurance is an independent broker that offers renters insurance from a variety of carriers, which allows the client to compare and choose the best fit of coverage and price. Clients can save money by bundling policies for renters and auto insurance. The company offers free quotes.
Service areas: Cincinnati, Ohio, Kentucky and Indiana
Address: 4790 Red Bank Expressway, Ste. 207, Cincinnati, Ohio 45227
Phone: (513) 587-3553
Hours: M - Th: 9am - 5pm; F: 9am - 4pm
Website: cincinnatusinsurance.com/personal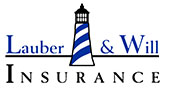 Lauber & Will provides insurance solutions for renters in Cincinnati. The company's staff helps you decide how much coverage you need based on your personal property, valuables, home improvements and risk factors.
Service areas: Ohio, Kentucky, Indiana and Tennessee.
Address: 7012 Harrison Ave., Ste. 5, Cincinnati, OH 45247
Phone: (513) 661-8300
Hours: M - F: 8:30am - 5pm
Website: lauberandwill.com/personal-insurance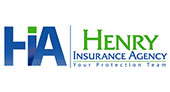 Henry Insurance Agency is an independent insurance broker. The company's staff creates a tailored proposal package that compares policies from at least six companies. Its agents help you choose the best coverage for your situation. Henry Insurance Agency provides renters insurance products from Erie Insurance, Progressive, Pekin Insurance, Grange Insurance and MetLife.
Service areas: Cincinnati area
Address: 2757 Observatory Ave., Ste. 22, Cincinnati, OH 45208
Phone: (513) 871-7700
Hours: M - Th: 9am - 5pm; F: 9am - 4pm
Website: henryinsurance.com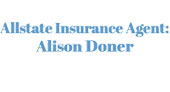 Allstate is a nationwide insurance carrier. You can bundle renters, auto and other policies for a discount. The provider's local agent helps you decide how much coverage you need for your belongings. Cincinnati renters can add identity theft restoration and increased coverage on business properties to their renters insurance policy. The company also sells flood and personal umbrella insurance.
Service areas: Cincinnati area
Address: 3006 Portsmouth Ave., Cincinnati, OH 45208
Phone: (513) 871-5300
Hours: M: 8:30am - 6:30pm; T - F: 8:30am - 5pm
Website: insurance-agent-alisondoner-cincinnati.business.site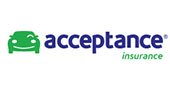 Cincinnati's Acceptance Insurance agent is available to meet on Saturdays. The insurance broker helps clients compare policies from several carriers to find the best renters insurance coverage. Discounts are available for bundling policies.
Service areas: Cincinnati
Address: 10952 Hamilton Ave., Cincinnati, OH 45231
Phone: (513) 742-5622
Hours: M - F: 9am - 6pm; Sat: 10am - 5pm
Website: locations.acceptanceinsurance.com/oh/cincinnati/10952-hamilton-avenue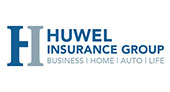 Huwel Insurance is an insurance broker agency that offers renters insurance plans from several providers. Agents might be able to meet with you at your home in the Cincinnati area. The broker partners with insurance companies to provide coverage for specialty items in your home. Huwel offers supplemental insurance for flood damage.
Service areas: Greater Cincinnati Tri-State area
Address: 1981 Madison Road, 2nd Floor, Cincinnati, OH 45208
Phone: (513) 321-1400
Hours: M - F: 9am - 4:30pm
Website: huwelinsurance.com/homeowners-2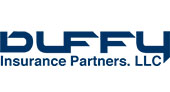 Duffy Insurance Agency represents Titan, Safeco Insurance, Progressive, Grange Insurance and Foremost Insurance Group. Its agents compare multiple quotes and coverages to help you find a policy. Duffy Insurance is a member of the Professional Insurance Agents and the Cincinnati Insurance Board. This company is licensed in Ohio, Kentucky and Indiana.
Service areas: Cincinnati, Bridgetown, Cheviot, Colerain, Delhi and White Oak
Address: 7611 Cheviot Road, Cincinnati, OH 45247
Phone: (513) 861-5500
Hours: M - F: 9am - 4:30pm
Website: duffyagency.com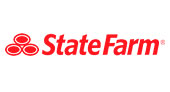 State Farm is a nationwide insurance carrier with local agents in Cincinnati. State Farm offers discounts for bundling renters and auto policies. The company also provides savings for installing home alert systems, including smoke detectors and burglar alarms. State Farm's policies can include inflation coverage, which automatically increases the value of coverage on your personal property as inflation changes the cost of living. It also has add-ons to cover cyber events and identity restoration.
Service areas: Cincinnati, Indiana and Kentucky
Address: 3111 Mozart Ave., Cincinnati, OH 45211
Phone: (513) 662-220
Hours: M - F: 9am - 5pm; Sat & Sun: By appointment
Website: statefarm.com/agent/us/oh/cincinnati/brad-robbins
You're signed up
We'll start sending you the news you need delivered straight to you. We value your privacy. Unsubscribe easily.