Best Renters Insurance in Tulsa, OK

Written by
Renting is a popular option for many retirees, young families and busy professionals in Tulsa, but people should protect from disaster with renters insurance. We put together a comprehensive guide to cover the basics of getting coverage and a list of the best renters insurance companies in Tulsa.
Why trust ConsumerAffairs?
Our recommendations are based on what reviewers say.
4,246,788 reviews on ConsumerAffairs are verified.
We require contact information to ensure our reviewers are real.
We use intelligent software that helps us maintain the integrity of reviews.
Our moderators read all reviews to verify quality and helpfulness.
Top 9 Tulsa Renters Insurance Companies

Read 2,892 Reviews

Offers renters insurance online in 28 states and Washington, D.C. Covers personal property, liability, loss of use and medical payments. Extra Coverage for expensive possessions. Fast sign-up and claims. Starts at $5 per month.

Get a Quote

Read 34 Reviews

Liberty Mutual offers low-cost renters' insurance to people living in the U.S. It's the third largest property and casualty insurance company in the U.S. and offers auto and homeowners insurance in addition to renters insurance.

Chat with a ConsumerAffairs decision guide

Live agent

Read 76 Reviews

GEICO is known for its low-cost insurance options as well as its line of commercials featuring a talking gecko. It offers a variety of comprehensive renters, homeowners and auto insurance policies throughout the United States.

Chat with a ConsumerAffairs decision guide

Live agent
Read Author Review

Offers renters insurance quotes from a variety of national carriers. Provides easy access to helpful forms and information. Employs English- and Spanish-speaking representatives.

Chat with a ConsumerAffairs decision guide

Live agent
Read Author Review

Works with 20 national renters insurance carriers, including Allstate, Foremost Insurance, MetLife and Mercury Insurance. Offers earthquake policies for additional coverage.

Chat with a ConsumerAffairs decision guide

Live agent
Read Author Review

Offers renters policies exclusively from Farmers Insurance. Helps customers choose between policy options. Allows clients to file and track claims easily. Discounts insurance for customers with multiple policies.

Chat with a ConsumerAffairs decision guide

Live agent
Read Author Review

Partners with major companies such as Progressive, MetLife and Liberty Mutual to find the most comprehensive renters insurance coverage for clients. Connects customers with a team of expert insurance agents for fast results.

Chat with a ConsumerAffairs decision guide

Live agent
Read Author Review

Offers an online calculator to help customers determine how much coverage they need. Allows clients to report a claim 24/7. Has a companion discount for customers with Shelter auto insurance.

Chat with a ConsumerAffairs decision guide

Live agent
Read Author Review

Offers competitive rates and multi-tiered renters coverage options. Discounts policies for existing auto insurance customers and residents with home security systems. Processes claims 24/7.

Chat with a ConsumerAffairs decision guide

Live agent

In 2017, more than 35% of Tulsa residents were renters. For these people, renters insurance provides financial protection when possessions are lost or damaged by theft, vandalism or fire.
Young professionals and families in areas like Cherry Street and the Riverview Historic District often purchase renters insurance to ensure their smartphones, bicycles, computers and photography equipment can be replaced in case of loss or damage. Retirees in towns like Coweta buy renters insurance to protect their antiques, electronics and other expensive items they've acquired.
Renters insurance quotes in Tulsa
Renters insurance in Tulsa typically starts around $10 to $15 a month for an average of $120 a year. Deductibles for basic renters insurance plans are usually about $500. Cheap renters insurance policies are ideal for:
Families on a budget
College students at the University of Tulsa or Oral Roberts University
People who don't have many valuables
A basic renters insurance plan covers up to $12,000 in lost or damaged personal property and up to $10,000 in legal liability, which helps if you are found responsible for someone getting hurt in your home. Although basic policies cost less per month, they have a long list of coverage exceptions.
Mid- and high-level coverage options cost more upfront but offer more comprehensive coverage. Premium renters policies cost around $400 a year, but they cover up to $100,000 in property loss or damage and liability.
If you are worried about losing specific items you own, such as expensive artwork or jewelry, make sure your policy covers these items. You can also purchase a rider to ensure your family heirlooms and valuable items are covered. You can usually add coverage in increments of $10,000, which raises monthly premiums by $15 or $20.
If you're on a strict budget, look for opportunities for discounts. Many companies let you bundle renters insurance with other policies for a reduced cost.
Finding a Tulsa renters insurance company
As you search for renters insurance companies in Tulsa, it's essential to check reviews, ask for references and get referrals from family and friends. Check each company to see how it handles claims and if other customers are happy with its payouts and customer service.
It's crucial to read the fine print and discuss coverage specifics before buying renters insurance in Tulsa. As you talk with insurance companies, ask about the appraisal process and what to expect when determining what is covered. An insurance expert can help you decide on the deductible and coverage options that are right for you.
Is renters insurance required in Tulsa?
No, there are no state or federal laws that require tenants to purchase renters insurance in Tulsa. However, it is legal for a landlord to require tenants to provide proof they have renters insurance. Before you sign your lease, ask your landlord about what coverage they expect.
If you aren't sure whether you need renters insurance in Tulsa, ask yourself these questions:
Does my landlord require it?
Do I live in an area that has a high property crime rate?
Do I live in an area with a high chance of severe weather?
Would I be unable to pay the medical bills if my pet bit someone?
Do I own any items that are very expensive to repair or replace?
If you answered yes to any of these questions, renters insurance might be a smart idea.
Your renters rights in Tulsa
As a renter in Tulsa, you have a specific set of rights. You protected by the Fair Housing Act and other federal laws that bar discrimination based on race, color, national origin, religion, sex, familial status or disability.
Tulsa residents looking for more information on renters rights and resources should check out these sites:
Thank you, you have successfully subscribed to our newsletter!
Tulsa renters insurance company information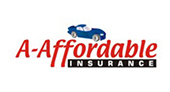 A-Affordable Insurance lets customers access their policies online 24/7. It connects customers with experienced insurance agents to help them find the right renters insurance policy. The company offers free quotes when you call the office or submit a quote request online, and its bilingual agents help customers in English and Spanish.
Address: 1635 S. Harvard Ave., Tulsa, OK 74112
Phone: (918) 749-9500
Hours: M - F: 9am - 5:15pm; Sat: 9:30am - 1:15pm
Website: affordableautopolicy.com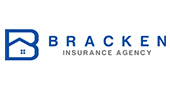 Bracken Insurance's agents break down renters policies in simple terms so you understand precisely what is covered. Once your agent understands your needs, they create a custom package for you. The company specializes in personal property and liability coverage options. Bracken partners with several of the area's most well-known insurance providers, including Allstate, Foremost Insurance, Mercury Insurance and MetLife.
Address: 9717 E. 42nd St., Ste. 105, Tulsa, OK 74146
Phone: (918) 744-4440
Hours: M - F: 8:30am - 5pm
Website: bracken-insurance.com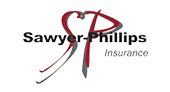 Sawyer Phillips Insurance gives customers access to an online portal that allows them to view their policies 24/7. The company partners with many national insurance carriers, including Progressive, MetLife and Liberty Mutual. Its agents break down complicated insurance policies to help customers understand their coverage options before signing.
Address: 6666 S. Sheridan Road, Ste. 220, Tulsa, OK 74133
Phone: (918) 794-4000
Hours: M - F: 8am - 5pm
Website: sawyerphillips.com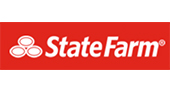 State Farm's affordable renters insurance covers your belongings inside your home and extends to storage units and when you travel. Coverage applies to any items in your car that are not attached to the vehicle. The company provides loss-of-use benefits if you're displaced because of fire or unlivable conditions. Customers get a discount when they bundle with car insurance.
Address: 8287 S. Memorial Drive, Tulsa, OK 7413
Phone: (918) 994-5400
Hours: M - F: 8:30am - 5:30pm
Website: calldanielparker.com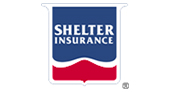 Shelter Insurance helps customers all across the country and has locations in the Tulsa area. Many of its policies come with discounts, including a companion discount for bundled plans.
Address: 6373 S. Memorial Drive, Ste. A3, Tulsa, OK 74133
Phone: (918) 250-2203
Hours: Call for hours
Website: shelterinsurance.com/CA/agent/LEONDAY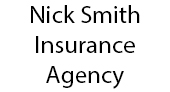 Nick Smith Insurance Agency provides policies from Farmers Insurance, which is a nationally recognized insurance agency with locations in Tulsa. Farmers agents pride themselves on helping customers plan for unexpected emergencies and restoring order when disaster strikes. More than 10 million households across all 50 states use Farmers.
Address: 5014 E. 101st St., Ste. 102, Tulsa, OK 74137
Phone: (918) 663-0063
Hours: M - F: 8:30am - 5:30pm
Website: agents.farmers.com/ok/tulsa/nick-smith
Comparing
×
You're signed up
We'll start sending you the news you need delivered straight to you. We value your privacy. Unsubscribe easily.