Find the Best Renters Insurance in Kansas City

Top 10 Kansas City Renters Insurance Companies

Abbott Insurance
Read Author Review

Delivers renters insurance quotes from large and small companies. Provides unique savings, such as e-policy selection discounts. Offers bundling and alarm discounts.

Allstate Renters Insurance Kansas City
Read Author Review

Provides a simple online portal to navigate policy options. Offers policies for as little as $4 a month when you bundle with auto. Assists with filing claims through national customer support.

Auto Insurance Discounters Renters Insurance
Read Author Review

Provides comparison coverage and prices from a variety of carriers, including Progressive, Travelers and Nationwide. Save by bundling insurance policies. Licensed in Kansas and Missouri.

Blue Valley Insurance Agency
Read Author Review

Delivers renters insurance policies from 25 different insurance providers, including Allied Insurance, ACE and Nationwide. Provides free quotes. Allows customers to quickly contact representatives through its online portal.

Crawford Butz Insurance
Read Author Review

Matches customers with local agents to provide personalized renters insurance support. Offers premium discounts through bundling insurance services. Provides comparison of the 30 largest insurance carriers.

Flury-Hinderks Insurance
Read Author Review

Offers renters insurance from a handful of carriers, including Travelers, Assurant and Liberty Mutual. Receive a free renters insurance quote. Unbiased agents help decide the best policy for you.

Northland Independent Insurance Group
Read Author Review

Provides renters insurance quotes in Kansas City from up to 14 companies, including MetLife and Progressive. Delivers personalized and localized customer service. Customizes renters insurance coverage.

Prime Insurance Agency
Read Author Review

Matches customers with a local agent who delivers renters insurance quotes from 17 different carriers. Gives customers the option to change policies without changing agents. Provides free renters insurance quotes.

State Farm Renters Insurance Kansas City
Read Author Review

Offers free renters insurance quotes online. Provides personalized assistance to provide you with the best quote. Gives discounts for auto insurance policyholders who add renters insurance.

Who needs renters insurance in Kansas City?
Kansas City has a relatively high property crime rate. In 2018, the Kansas City Police Department responded to 6,912 burglaries and 11,248 incidents of property damage. Many of these occurred in areas with many renters, including near college campuses like Rockhurst University or the University of Missouri-Kansas City. If your home is broken into, renters insurance covers you for any stolen or damaged possessions.
Many landlords and apartment complexes require tenants to have Kansas or Missouri renters insurance.
Average price of renters insurance in Kansas City
The average cost of renters insurance in Kansas and Missouri is between $120 and $190. This cost varies by neighborhood and home type. For example, a policy for a 700-square-foot apartment in Lenexa is often around $50 less per year than one for a rental home near Westport, where crime is more prevalent and houses are much bigger.
The factors that impact the cost of your renters insurance in Kansas City include:
Home size and age
Neighborhood (crime rate, rate of rentals)
The estimated value of your belongings
The policy's deductible and liability amounts
Claim type
Your credit score
Liability plays a significant role in price as well. Liability insurance in Kansas City ensures that you're covered if there is an accident on your property.
Renters insurance discounts in Kansas City
If you're searching for cheap renters insurance in Kansas City, there are several ways to save on the average cost of a policy in Missouri and Kansas.
If you have other insurance policies, such as auto insurance, many companies offer you a 15% to 25% discount on premiums when you bundle the policies together. Many insurance companies also provide discounts for retirees, seniors, teachers, nurses, first responders and credit union members.
If your rental home has added safety features, such as home alarms or deadbolts, you may be eligible for further savings. Having lower payout amounts on your liability insurance in Kansas City also helps save money.
Is renters insurance required in Kansas City?
Kansas and Missouri do not require renters insurance, but your landlord can require it when you sign a lease. Some of these companies offer the option to purchase renters insurance through them and bundle the cost into your monthly rent payment.
Even though renters insurance isn't required in Kansas City, purchasing it is a smart choice. Renters insurance can save thousands when replacing your valuables after a disaster and can protect you from liability if a guest hurts themselves on your property.
Renters rights resources in Kansas City
Kansas City residents have many federal and state tenant rights. If you have questions about the legality of your landlord's renters insurance policies or any other topic related to renters, check out the following resources:
Legal Aid of Western Missouri: Free civil legal aid company that provides noncriminal assistance to low-income residents in Western Missouri.
Kansas Legal Services: A nonprofit law firm and community education organization in Kansas dedicated to helping low- and moderate-income residents in the state.
KBA Lawyer Referral: An unbiased and objective referral service for people seeking legal representation in Kansas.
Thank you, you have successfully subscribed to our newsletter!
Kansas City renter insurance company information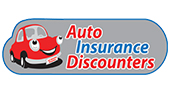 Auto Insurance Discounters offers insurance brokerage services to Kansas City residents. Its efficient and effective customer service helps customers find better, more affordable insurance solutions without the need to search dozens of sites. Customers can easily bundle their insurance policies to save on premiums. The company is licensed in Kansas and Missouri.
Address: 7928 Troost Ave., Kansas City, MO 64131
Phone: (816) 444-7928
Hours: M - Sat: 9am - 5pm
Website: autoinsdiscounters.com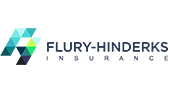 Flury-Hinderks Insurance is an independent agency that helps customers compare prices and policies from a wide variety of insurance providers to find their best option. Agents offer policies from Travelers, Assurant, Liberty Mutual and more. Flury-Hinderks provides discounts for customers with home alarms and packaged policies.
Address: 10740 Nall Ave., Ste. 310, Overland Park, KS 66211
Phone: (913) 345-9900
Hours: M - F: 8am - 4:30pm
Website: fhins.com/renters-insurance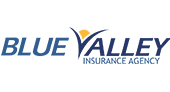 Blue Valley Insurance Agency is dedicated to providing a large-firm policy selection with the customer service of a local, specialized agency. Blue Valley advisors compare renters insurance plan from as many as 25 providers to find Kansas City customers the right fit at their preferred price. Blue Valley offers 24/7 services to help customers solve problems as they arise.
Address: 7311 W. 132nd St., Ste. 100, Overland Park, KS 66213
Phone: (913) 451-0020
Hours: M - F: 8am - 4:30pm
Website: bvia.com/renters-insurance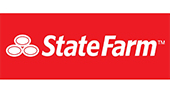 State Farm insures more homes in the U.S. than any other insurance company. With 17 years of experience as an agent, Mike Parisi is an insurance expert in Kansas City. Parisi and his team help customers find the right insurance policy through dedicated and personalized service. Auto insurance carriers can add renters insurance for only a few extra dollars per month.
Address: 2603 Burlington St., North Kansas City, MO 64116
Phone: (816) 221-3840
Hours: M - F: 9am - 5pm; Sat: 9am - noon
Website: statefarm.com/agent/us/mo/n-kansas-city/mike-parisi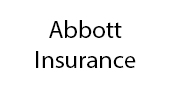 Abbott Insurance has partnered with many national insurance companies to help Kansas City residents find an affordable and effective renters insurance policy. Abbott Insurance provides a customized, personalized insurance-buying experience for each customer through one-on-one advisory services. Customers can easily manage their policies and payments online through the agency's customer portal.
Address: 8117 N. Oak Trafficway, Kansas City, MO 64118
Phone: (816) 452-8810
Hours: M - F: 8:30am - 6pm
Website: abbottkc.com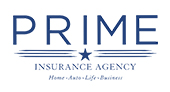 Prime Insurance Agency offers a one-stop shop for renters insurance, giving you unbiased support and policy comparisons from 17 different carriers. Its independent model lets customers find the best deal on renters insurance without lifting a finger.
Address: 5 Victory Lane, #102, Liberty, MO 64068
Phone: (816) 479-0595
Hours: M - F: 8 am - 4:30 pm
Website: primeinsurancekc.com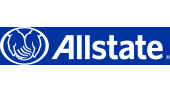 Monica Witherspoon is an Allstate insurance agent licensed in both Kansas and Missouri who provides renters insurance for Kansas City residents. She has served the community for more than 25 years, and her local expertise helps clients customize policies with Kansas City in mind. Customers with auto insurance through Allstate can add renters insurance for as little as $4 a month.
Address: 8612 N. Oak Trafficway, Kansas City, MO 64155
Phone: (816) 278-1282
Hours: M - F: 8:30 am - 5:30 pm
Website: agents.allstate.com/monica-witherspoon-kansas-city-mo.html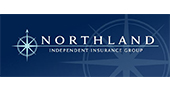 Northland Independent Insurance Group has represented Kansas City residents since 2009. Its experts have more than 30 years of combined experience, and they use their knowledge and local expertise to help clients create the best renters policy for them. The agency's representatives learn their clients' goals and budget before ever suggesting a policy. Northland Independent Insurance Group works with 14 insurance carriers.
Address: 5575 NW Barry Road, Kansas City, MO 64154
Phone: (816) 587-1826
Hours: M - F: 9am - 5pm
Website: northlandindependentgroup.com/personal-insurance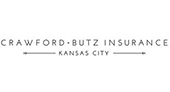 Crawford Butz has grown and adapted to new insurance advancements and customer support best practices to offer an advanced service. Using state-of-the-art technology and expertise, Crawford Butz Insurance compares more than 30 insurance companies and policies for customers. It leverages companies against one another to secure the best price available.
Address: 4436 State Line Road, Kansas City, KS 66103
Phone: (314) 265-4529
Hours: M - F: 7:30am - 6pm; Sat: 11am - 2pm
Website: crawfordbutzkansascity.com
You're signed up
We'll start sending you the news you need delivered straight to you. We value your privacy. Unsubscribe easily.