Assurant Renters Insurance
Consumer Complaints and Reviews

If you have this company, be prepared to get the Department of Insurance involved. I work for an insurance company so I know some of the ins and outs of how the process should work. Of course there are exceptions from company to company, but the policies are underwritten by the company but have to fall in line with the rules and regulations set forth by the department of Insurance.
Let's start with the basics. The policy states no timeframe with which they have to handle a claim but also does not state a minimum processing time either. It does state that they have to handle your claim quickly and efficiently and with fair consideration. I will start by saying I submitted my claim on a Friday. I waited until Monday and called them to do a follow up. They started by saying that this claim was going to take 30 days to process. I stated this was unacceptable and asked how I could make it faster and they stated to send them all the required documents. I sent them everything they asked for minus receipts for all of my items as I did not have them anymore. I called back the next day to make sure they received my documents and they informed me it takes 48 hours to get the documents and upload them and then the adjuster calls the next day. So 3 days there.
I spoke with a manager and they got the documents uploaded faster and moved my claim along that day. Then they told me most of my items were going to be denied because I did not have receipts. I advised them at that time if they did that it's not only illegal but in direct violation of the rules and regulations set forth by the department of insurance. If I am listing high end items that don't match up with the income level or policy coverages, then they can ask for proof of ownership like receipts and deny items they feel reasonably are not accurate. However, they cannot simply deny items because they don't have receipts. After advising of this, their whole tune changed and they approved all of my items. They ended up processing my claim within 5 days, but I had to threaten to get the Department Of Insurance involved in their illegal activities.
Then a week later, I informed them that I had found more items missing and needed to supplement these items. They immediately told me my claim was now going to go under review and be sent to the fraud department. I canceled my supplement until I could speak with corporate about this. They treated me the same way. I feel like a criminal and was treated like a criminal for using the insurance I paid for. I have never had a claim in 12 years and have always paid my renter's insurance anywhere I was living. It's ridiculous that I get treated like a criminal, have my items denied, have to threaten to bring the department of insurance into the claim and then deal with a company that demands payment of insurance each month on time, but then takes their sweet time in processing your claim.
My tools were stolen and I needed them for a few projects I was working on. My truck was sitting not running and my boat is a major project and they were expecting me to be without my truck for 30 days... If you have this company for insurance, leave. If you don't have them and are considering them, run away as fast as you can. They go through Geico for Renters and homeowners. So if you quote through Geico for renter's, this is the company they use. I also sent my claim to the Department of Insurance for review and they are currently reviewing it. I also sent this complaint to the Better Business Bureau.

I got renters' insurance and had a robbery of my property. It has been 2 months and I still have not received settlement for my claim. I have been calling almost every single day for the past 1 1/2 months and am always sent straight to voicemail or told that the adjuster Robyn ** is busy. And sometimes when she does find the time to respond it is via email (even though I always specify to CALL me back!!). And the few times I have talked to her on the phone she has been rude and condescending. She has now turned over my claim to a George **, who I'm now having the same issues with.
The people at Assurant are unprofessional, untimely, and just plain rude. I feel as though I am paying for insurance for nothing! I got a lot of valuable property stolen and they are making me jump through hoops in order to be compensated. Filed on January 2, 2017 and as of today February 27, 2017 I still have not been compensated in any way yet I've still been paying for coverage.

I feel uninsured. Horrible service. Did not want to replace my heavily soot damaged furniture. With a 20,000 dollar policy they offered me 3,000 to replace everything I owned that was damaged by a fire. I would never recommend this company to anyone. Customer service reps are rude. Canceling this coverage as soon as I am done with my claim, may even get a lawyer.

Had 2 Work Station MacBook Pros stolen from Apt as I was getting ready to ship. Ran up to the post office to grab the materials, nice summer day, windows all open and door unlocked. Small town in IL. Came back, not even 15 mins later. The boxes, the computers all gone from my bed where I had placed them. Neighbor thought they saw someone go in, but thought it was me. Cops weren't able to help, happened in broad daylight. Passed over the information about the computers, 15 inch retina display maxed specs for rendering stations, still technically new in box. They were back ups, if my primary failed. Never been turned on for more than 2 hours. Gave receipts and costs ranges and old repair costs receipts from Apple with Serial numbers and everything. Apple locked the systems so the person who stole them, got nice paperweights.
Assurant tried to claim that since they were older, they depreciated over 90%. They offered me ~$470 for BOTH as the stolen payoff. I explained to her that Apple computer systems are not PC's, they don't depreciated/ While I spent $3,500 A PIECE brand new, even refurbished during that time, I could get the same systems for 2,800. The Rep tried to bully me into saying yes and agreeing to the payment. I even said that I needed to talk to my wife about what she was offering and to technically see what I had in savings to see if I could replace them out of pocket, since the insurance I have been paying for (6 years with no claims) was refusing to pay. The REP would NOT let me hang up the phone and literally kept saying that they will deny it if I was to hang up and not agree to the terms. I refused.
Called my lawyer, then contacted the Insurance Bureau for the state. After giving them all the serial numbers and information with Apple invoices of the same products as "refurbished" and getting a professional contact input about "computer depreciation" I got the money to replace the systems. Don't fall for Bully tactics. If they say you have to do something, you laugh and say, no. Be sure to file any complaints to the State Insurance Controller Body. Assurant or (insurance company of Florida) has well over 13,000 complaints in the State of IL alone.

Assurant is a horrible company that I can't stress enough to not do business with. I've been/was a client for over 5 years with the company owning a renters insurance policy until recently. An error in my annual billing occurred and the company was unable to process my annual renewal, so what did they do, supposedly send a letter. No human touch, like a call letting you know you're going to lapse in coverage but a computer that sends out a letter. My wife and I's apartment was recently burglarized and I went to file a claim. What I found out instead was because the policy had lapsed I was SOL. Yes my fault as well big time, but just something, a heads up saying that you need to clarify your payment would have been nice, not a robot computer letter. These people are crooks and I'm surprised GEICO does business with such horrible people.
How do I know I can trust these reviews about Assurant Renters Insurance?
740,446 reviews on ConsumerAffairs are verified.
We require contact information to ensure our reviewers are real.
We use intelligent software that helps us maintain the integrity of reviews.
Our moderators read all reviews to verify quality and helpfulness.
For more information about reviews on ConsumerAffairs.com please visit our FAQ.

Assurant Insurance is a rip-off! Suggest you use another agency. When it comes to paying out claims, the company uses excuses and alternative language to seek out not paying. I had water damage in the downstairs drywall that came from a toilet leak. The repair person for the toilet wrote that the toilet was incorrectly pitched and invoiced me $2500 if I wanted to correct the pitch. This was total BS, but it is how Chicago repairman make money. I paid for the repair of the blockage and sent him on his way. When I submitted this claim, Assurant said the leak came from the toilet not being installed correctly and reneged on paying. What a load of...

The fact that we suffered a loss due to burglary was horrible. But the experience of working with the claims department of Assurant was worse. Their adjusters' hours is 8-5. So if you work during the day impossible to handle anything. They denied paying for damage of the door. It's been 2 months since break in & still trying to replace items. I don't recommend anyone to get a policy from them. They are a subsidiary of Geico.

I had them as a Renter Insurance policy for a few years. Had a Back up in Cellar and my kids, mine and grandkids stuff got ruined. Well to make this short after 2 YES 2 long months I finally got a hold of someone. Was told in 1 day "oh he writing estimate up" and then the next day they said NOTHING, YES NOTHING is covered - not even mine. They said cause none of the stuff was mine "BS" and under the policy flood I am not cover.
I said "This is not a flood... this was due to back up..." and what bothers me is they all knew of this cause when I explained it to the adjuster and the claims rep millions times when I called in a claim and explained what happen and when he was here taking pictures wasting my time... THEY KNEW of this - WHY THE HELL MAKE me go through all this label this and that and the amounts and etc, etc to tell me after 2 months of no communication in any form whatsoever and in 1 day tell me "You don't qualify" and my claim was closed. This is a RIP off company if I ever seen and not even my stuff is covered!!! Paid faithful every year and for what??? Nothing.
I'm switching and I advise all if you have ASSURANT change company fast cause you're not getting paid REGARDS!! fire, water damage, theft. They don't care - VERY UNPROFESSIONAL and the worse company I have ever dealt with. No communications nothing. No compassionate. NOTHING. All they want is your money and you better hope nothing happens cause you're not getting paid. Waste of time. All I asked for was communication and they knew my policy and when I explained to the claims lady why didn't she said "oh sorry Ma'am you're not covered" but said instead YES I was.. who is lying here?? And then said above all I wasn't being paid for nothing cause the stuff belong to my kids and they didn't live here!! What??? I explained the mailing address is here - yes they were to Dec 2015 they moved out and in Feb 2016 this happen. Where they putting all their stuff in a 1 bedroom apt...
This company is label a 500 company. YEAH RIGHT. Now I know why you are taking people's HARD WORKING MONEY and putting in your pockets and we stand here alone and scratching our heads like what just happen... This isn't right and I am writing to the BBB cause this is a scam if I ever seen one... BEWARE - RUN!!!

I moved to a new city when I was 22 years old. A big city. NO FAMILY. NO FRIENDS. My father bought me a year of renters insurance in advance from Assurant in my name. I was excited and nervous about starting a new life. One morning I came home to my apartment being empty. All my TVs, my laptop, my computer. I lost EVERYTHING. I was distraught and scared. I sat in my empty apartment crying and waiting for the police to arrive. They had broken open the back door. I immediately called Assurant to file a claim. After 2 days Assurant told me I needed a paper copy of the police report directly from the police department. I complied. Waited in line for 2 hours. I was told my case was going to investigations. That was fine I had nothing to hide. The agent's name was Catherine. She was the worst human being I have dealt with in my life. I was told a "normal 22 year old doesn't have this much stuff."
This was EVERYTHING I had to my name. EVERYTHING. I didn't have all the receipts, some of it I had for years. Most of it were gifts from family for graduation and Christmas. I spent 7 months trying to get what was mine back. One year in advance payment got me nothing except being to the point of suicide because I sat in an empty apartment alone with nothing, robbed by horrible people and liars for insurance. Finally after being brought to tears multiple times with this lady and threatened with legal action when I was being nothing but honest, I gave up. PLEASE DO NOT USE THIS COMPANY. PLEASE. She sent me a $25.00 check for a new GoPro I got from my brother for my birthday. I sent her the $250.00 new receipt. This company isn't just a scam, they are awful people.

I opened a renters insurance policy with this company in March of 2016. In October of 2016, I filed a claim due to a theft of some very valuable things from the property. After weeks of sending in document after document, come to find out, Assurant DOESN'T COVER MOBILE HOMES. My claim was denied and they continued to take money out of my checking account after I told them to cancel the policy back to the beginning because I should NOT pay for something they wrote up incorrectly. Now they've told me they can only cancel it back to the date the claim was filed. This company is HORRIBLE.

This company appears to be incompetent or a scam. When filing a claim for a stolen bike, both their number 1.888.260.7736 and their website https://w2.assurant.com/aic/login.html send you on infinite loops of sending you back to the beginning of the phone tree or logging you out of the member's area of the site.

Claim denied - A storm came through about a week before it tore most of the sheets of board off the walls. The boards could not be used or apply to building again. Also the wind and rain damage was everywhere. All around the building was soaked and had warped and turned black all around the building. I also had some things in it that I didn't want to get wet like my lawnmower, drills and tools that when they got wet they rusted. I had a few more items but they were ok. My main concern is the mower, tools and the building. The building needs to be replaced. I have had parts of the floors replaced too but it is not to suit me.

I filed a theft claim with my renter's insurance and received a lot of excuses, and reasons why my claim was still pending. Every time I called to speak to my claim handler, he was busy and never returned my calls. Each representative gave me different status updates on the claim, so I think they try their best to get you to drop claims so they don't have to pay them. The best bet is to call once in the morning and again at night - hopefully your claim won't stay in limbo as long as mine did. Will not renew policy with Assurant, as they are a waste of your time and money.

When I bought this policy I was told by the salesperson that this was a REPLACEMENT value policy. I assumed it meant just that. When I filed my claim for theft it was insane. I sent some receipts and video of the property via email. The adjuster called and said that she could not view video because of her software. I told her that I could ascertain stills from the video and forward those to her.
I ended up taking HOURS to get those images from the video and had to send them over several emails because of attachment size. A few days later we had a call to review the photos. She started asking what device I took photos with, at which time I made the disclaimer, "I took some with my iPad and some with my iPhone and I can not be sure which was from which. They all ended up in my iCloud account on my iPhone so I will say iPhone for brevity's sake. We went through all the photos without incident. The next day I receive a call from "special investigations unit" for a follow up interview. She told me there was an issue with 4 photos but would not tell me what. I wasn't particularly concerned as I knew all pics were taken by me of the original items and they had not been altered, although I did find it strange that they just would not be straightforward with their "valued" customer.
Regardless, the questioning began and she asked repeatedly the following questions, "When did you take this photo, what Device did you use, was it altered and is it a picture of a picture?" Again, I told this woman that I was saying my iPhone because that is the roll where most of the pictures were consolidated and forwarded from. I answered the other questions accurately. At the end of the conversation she states, "These 3 items were photographed after the loss date". I was FLABBERGASTED and vehemently denied, telling them it must be an issue with their software.
When I got off the phone, I immediately went to my photos to figure out what the hell was going on. The issue was that I had pulled stills from the video after being told they were unable to view the video and those pictures were showing a date after the loss. I immediately called back and left a message with both the special investigations lady and my adjuster, NEITHER bothered to return my call for over a week as they had absolutely no interest in resolution. I sent an email explaining in DETAIL what had happened and no response for over a week. The next week I receive a voice mail from my adjuster saying she is forwarding to her manager and director. I write her and ask at this point ALL correspondence be in writing as they had a tendency to piece meal sound bytes to deny you money.
I get a settlement offer. My claim was from 4800.00. They offer 1374.00... They state that the photos were taken after the loss date, COMPLETELY DISREGARDING the fact that they were made aware that video stills would be used and DEPRECIATED everything else.. Now, I am not in insurance, but my understanding was I bought a replacement value policy. And I am not quite sure how 27% of my loss could be utilized to replace my entire loss. I wrote back, refusing the offer and telling them if they stated that I submitted photos taken after the loss date one more time, we could discuss libel with my attorney as they were accusing me of fraud. The adjuster writes back stating that I did not have a "depreciation rider" and AGAIN says that 3 items were not covered for being photographed after loss.
I have now forwarded to my attorney and the insurance commissioner. Shame on these guys, trying to cheat people who are desperate after suffering losses. Reprehensible. If you have a policy with them, I would suggest canceling it. If they have tried to cheat you out of a claim, send it to the insurance commissioner! The more people that speak up, the less latitude they have to pull this shady crap. Also, NO MATTER who your policy is with, something is up if they won't send you the fine print...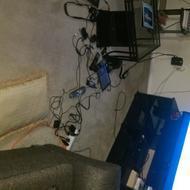 I get to know Assurant through my auto insurance Geico. I opt for them because Geico recommend them and Geico treat me well. I'll always recommend Geico to anyone. I started my renters policy September of 2013. I renew my policy after a year and in October 3 of 2014 I came home, leaving work early. 2 hours 30 min after leaving home and notice that my apartment was burglarized - all my electronics, jewelries up to my piggy bank and my Mom's medication. Approximately items worth over $5,000. I filed my claim, submitted all documents including receipt I could find and photos and police report. I can't believe that this people just paid me $ 1, 3300 for everything claiming devaluation and refuse to pay me for items that I can't provide receipt for. It was a nightmare for me and my family. I'm finding another insurance company at the end of my policy period. I WILL NOT RECOMMEND THEM TO EVEN MY ENEMIES.

Assurant Inc./American Bankers Insurance has the most unethical claims settlement practices I've seen in years. I recently experienced a fire loss in May and the company, through "Bad Faith Claim Handling," has caused direct increase to my loss over ten times the original estimates. In that, Assurant Inc./American Bankers Insurance, deliberately attempted to underpay my claim, offering only one thousand dollars to at the time, to cover a twenty two thousand dollar loss. Having still not settled this claim, my electronics, having been inspected, have now suffered irreparable damage from the continued smoke/soot exposure in which they have been exposed.
I had personally obtain the services of an Industrial Hygienist to get them to even budge. Furthermore, her report indicated that the HVAC System should have ceased use immediately following the fire and that my residence was unsafe to live in. With all of this at their disposal, Assurant continued to expose both my health and property to unsafe conditions for over 60 days. They refused to implement my Loss of Use Coverage allowing me to get a hotel. They have refused to pay within my policy limits to clean and/or replace my contents. They have forced me to now hire an attorney, Industrial Hygienist and an Electronics Remediation Company, all at my expense and close to eight thousand additional dollars out of pocket, just to seek a fair settlement. But enough is enough. We are in process of seeking a Class Action Suit against this insurer for their "Bad Faith Practices," and the gross negligence they demonstrate.

So I filed a claim with Geico who uses Assurant for their claims on 6/23/2014. I provided the Adjuster Brain with all the documents I could. They want a receipt for every single item that was stolen. Who actually keeps up with all of that, especially for clothes and other small things? And I definitely didn't have receipts for items that were gifts. But the problem comes from the fact that it is currently 8/19/2014 and I still have not received any response on my claim. The adjuster won't return calls or emails. Called to speak to his supervisor and customer service said they would email them. Still no response. Pissed to the max.

Matthew BrodskyInsurance Contributing Editor
Matthew Brodsky is an established expert on insurance, having written hundreds of articles and other pieces of content on the subject, interviewed countless practitioners, and attended dozens of conferences and events. He served as an editor at industry magazine Risk & Insurance for six years. More about Matthew→

Assurant is a specialty insurance company headquartered in Florida. Founded in 1947, Assurant grew to become a Fortune 500 company and now offers specialty insurance including renters' and apartment insurance.
Coverage: Assurant Renters Insurance protects your belongings against theft or damage from fire, smoke, flooding or explosions. If something happens to make your apartment or rental home uninhabitable, Assurant provides living expenses.
Flexibility: If you need to buy a policy for a child attending college, or if you want to purchase one policy with a roommate, Assurant Renters Insurance makes it easy. In fact, you can have up to four people listed on a policy.
Simple process: It takes less than five minutes to purchase a policy. There are only a few questions to answer, and you can do it all online.
Affordable premiums: Rental insurance shouldn't be expensive. Assurant's plans start at just 44 cents a day.
Financially-strong company: Assurant is a Fortune 500 company with $30 billion in assets. If you ever need to make a claim on your policy, you can be assured that this company can take care of you.
Best for house and apartment renters, especially those with valuable possessions.
Compare Renters Insurance
Assurant Renters Insurance Company Profile
Company Name:

Assurant Renters Insurance

Website:

https://www.assurantrenters.com/