Find the Best Renters Insurance in Las Vegas, NV
Top 10 Las Vegas Renters Insurance Companies

Accredited Partner

Lemonade Renters Insurance
Read Reviews

Offers basic renters insurance at super-low rates. No-frills insurance means fewer features like live customer support. Zero Everything option for zero deductible. Users can file claims through a mobile app.

Get a Quote
360 Insurance Renters Insurance
Read Author Review

Offers burglar alarm credits and discounts for bundling car and renters insurance policies. Delivers Valuable Articles coverage with no deductible for interested customers. Provides renters insurance quotes from multiple carriers.

Chat with a ConsumerAffairs decision guide

Live agent
Acceptance Insurance Las Vegas
Read Author Review

Provides renters insurance quotes from multiple national carriers. Renters insurance policy offerings cover personal property, bodily injury and guest medical expenses. Offers pet insurance for animals in the home as a supplement.

Chat with a ConsumerAffairs decision guide

Live agent
Affordable Insurance
Read Author Review

Reimburses you for stolen or damaged valuables from natural occurrences and theft. Employs spanish-speaking representatives. Local agents help customers choose policies and make claims.

Chat with a ConsumerAffairs decision guide

Live agent
Allstate Renters Insurance Las Vegas
Read Author Review

Offers renters insurance for as low as $4 renters insurance when bundled with an auto policy. Provides up to 20% discounts for being claim-free, and 15% for installing safety devices at home.

Chat with a ConsumerAffairs decision guide

Live agent
AssuredPartners SafeGuard Insurance
Read Author Review

Offers rates as low as $150 per year for comprehensive renters insurance policies. Delivers multi-policy discounts of up to 20% off. Gives customers an instant renters insurance quote from up to 10 providers.

Chat with a ConsumerAffairs decision guide

Live agent
Bleecher Insurance Advisors
Read Author Review

Offers evening and weekend hours from local agents. Delivers renters insurance policies that protect personal property and shields against personal liabilities. Helps customers file claims quickly and fairly.

Chat with a ConsumerAffairs decision guide

Live agent
Insurance Group of Nevada
Read Author Review

Works with 37 insurance providers to deliver the best renters insurance quote to Las Vegas residents. Helps customers file claims with insurance providers through their online portal.

Chat with a ConsumerAffairs decision guide

Live agent
Insurance Specialists
Read Author Review

Offers renters insurance policies exclusively from Progressive Insurance. Delivers discounts to customers who bundle renters insurance with other insurance products. Available 24 hours for claims processing.

Chat with a ConsumerAffairs decision guide

Live agent
Robertson Ryan & Associates
Read Author Review

Offers liability and property coverage for tenants covering personal property, living expenses, repair charges, debris removal, loss assessments and more. Provides flood insurance as a supplement option.

Chat with a ConsumerAffairs decision guide

Live agent

Recent wildfires just outside Las Vegas at the Red Rock National Recreation Area and Mt. Charleston may have been too close for comfort for many residents. Add frequent windstorms to the mix and tenants have legitimate reasons to get renters insurance in Las Vegas. Under a standard renters insurance policy, your items would be covered in these instances.
Even if your chances of being affected by nature are slim, you also have a 1 in 33 chance of becoming a victim of property crime in Las Vegas. Whether your possessions are stolen out of your home or your car, they are still insured with a standard policy.
Renters insurance cost in Las Vegas
Renters insurance costs in Las Vegas vary, but the average price is $369 per year — around $30 per month — for a 1,000 square-foot property with $25,000 in personal property coverage and $100,000 in liability protection. Las Vegas residents with no claim history and excellent credit are able to secure the lowest renters insurance premiums. Smaller dwellings like those in Downtown have cheaper renters insurance in Las Vegas. Yearly rates go as high as $438 per year for $40,000 of property coverage, while larger homes in the Gomer Road/S. Jones Blvd. neighborhood can go as high as $600 per year.
Choosing Vegas renters insurance
Before you start searching for renters insurance quotes in Las Vegas, you'll need to know your desired coverage amounts and a comfortable deductible level. Many insurance companies or insurance aggregator sites have calculators to estimate the total value of your possessions. Use the same coverage levels when shopping around for accurate apartment renters quotes and comparisons.
When you've narrowed down your choices for renters insurance companies, consider researching the company's overall reputation and client satisfaction by speaking with friends and family, reading online reviews and talking with an insurance representative at the agency. Specifically, look out for how the company handles claim filing and payouts. This helps you see which company and policy rise above the others.
Is renters insurance required in Las Vegas?
Renters insurance isn't required in Las Vegas or Nevada. That doesn't mean it isn't legal for your landlord to require a policy as a condition of your lease. Regardless, we recommend you have a renters insurance policy to protect your belongings against everyday worries in Las Vegas, such as theft and covered occurrences like windstorms.
Your renters rights in Las Vegas
Las Vegas residents looking to know more about renters insurance or their renters' rights should look at the following resources:
Thank you, you have successfully subscribed to our newsletter!
Las Vegas renters insurance company information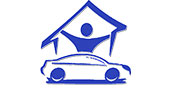 Affordable Insurance is dedicated to making insurance more budget-friendly by finding the exact amount of renters coverage you want. The company is famous for its top-notch customer service in both English and Spanish. Making payments, reporting claims or meeting with an agent is easy because of their convenient Las Vegas location.
Website: affordableinsurancelv.com
Address: 25 N. Nellis Blvd., Las Vegas, NV 89110
Phone Number: (702) 437-0076
Hours of operation: Call for hours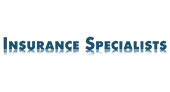 Insurance Specialists is an exclusive dealer of Progressive Insurance products, including auto, renters, umbrella and general liability coverage. Their professional representatives are devoted to getting the best renters insurance coverage for your budget. National agents are available 24/7 by phone for claims filing or coverage questions.
Website: freequotesandlowinsurancerates.com
Address: 7380 S. Eastern Ave., Ste. 116, Las Vegas, NV 89123
Phone Number: (702) 307-3398
Hours of operation: M - F: 9:30am - 6pm; Sat: 10am - 4pm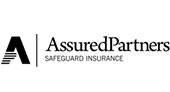 The 12th largest insurance broker in the U.S., AssuredPartners SafeGuard Insurance has the resources to get you the best deal on your renters insurance — while still offering the personalized service you love from a local office. AssuredPartners delivers instant quotes from up to 10 providers, discounts for bundling policies and rates as low as $150 per year. Call to speak to a friendly agent.
Website: safeguardme.com
Address: 375 E. Warm Springs Rd., Ste. 201, Las Vegas NV 89119
Phone Number: (702) 638-0022
Hours of operation: M - F: 8:30am - 5pm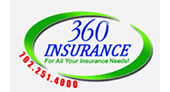 A full-service, independent agency, 360 Insurance goes above and beyond to assist customers and offer A-rated products. They compare multiple insurance carriers, including MetLife and Safeco Insurance to bring you the best renters insurance packages. Feel free to speak to one of their bilingual agents in Spanish.
Website: 360insurance.com
Address: 6628 Sky Pointe Drive, Ste. 119, Las Vegas, NV 89131
Phone Number: (702) 251-4000
Hours of operation: M - F: 8:30am - 5:30pm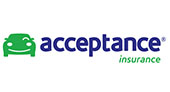 Raised in Las Vegas, Oscar Sanchez at Acceptance Insurance knows the unique challenges metropolitan renters face. His ample experience helping people shows through in his excellent customer service. Visit the agency's local office to learn more about his budget-friendly renters insurance policies and supplemental offers like pet insurance and flood insurance.
Website: locations.acceptanceinsurance.com/nv/las-vegas/5000-w-charleston
Address: 5000 W. Charleston, Ste. B, Las Vegas, NV 89146
Phone Number: (702) 877-8959
Hours of operation: Call for hours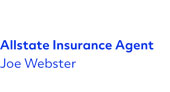 Joe Webster, a local Allstate agent, has over 30 years of experience and has lived in the community for over 25 years. His agency helps you find a renters insurance policy in line with your needs from a brand you already trust. Allstate also offers discounts when you bundle policies, install safety equipment or remain claim-free.
Website: agents.allstate.com/joe-webster-las-vegas-nv1.html
Address: 5001 E Bonanza Rd., Ste. 134, Las Vegas, NV 89110
Phone Number: (702) 641-4010
Hours of operation: M - F: 8:30am - 5:30pm; Sat: By appointment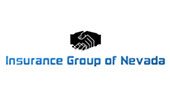 Insurance Group of Nevada is an insurance broker partnering with 37 top-rated insurance companies to offer you the best choices in renters insurance. Their robust website allows you to file claims, make payments, schedule a free consultation and more. For your convenience, they also have a mobile app available.
Website: insurancechoice.us/renters-insurance---las-vegas-nevada.html
Address: 1415 Arville St., Ste. 102E, Las Vegas, NV 89102
Phone Number: (702) 996-6434
Hours of operation: M - Sat: 10:30am - 7:30pm; Sun: by appointment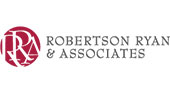 Robertson Ryan & Associates provides full-coverage for tenants seeking renters insurance. Their additional policy add-ons include higher personal liability limits plus valuables and earthquake coverage. Each insurance agent owns their book of business, and as a result, make customer service their number one priority. Customers can add flood insurance to supplement renters coverage.
Website: robertsonryan.com/personal/homeowners
Address: 1700 N Buffalo Drive, Ste. 103, Las Vegas, NV 89128
Phone Number: (702) 304-9998
Hours of operation: Call for hours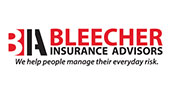 At Bleecher Insurance Advisors, professional risk advisors use your circumstances to guide you to renters insurance policies with only the coverage you need. Clients enjoy easy access to agents and can contact them at the office, on their cell phones or via email. Representatives are also available during the evenings and weekends to speak with you.
Website: vegasinsurance.net
Address: 3085 S. Jones Blvd., Ste. A, Las Vegas, NV 89146
Phone Number: (702) 477-7776
Hours of operation: M - F: 8am - 5pm
You're signed up
We'll start sending you the news you need delivered straight to you. We value your privacy. Unsubscribe easily.