Find the Best Renters Insurance in Pittsburgh, PA

Top 12 Pittsburgh Renters Insurance Companies

GEICO Renters Insurance
Read 66 Reviews

GEICO is known for its low-cost insurance options as well as its line of commercials featuring a talking gecko. It offers a variety of comprehensive renters, homeowners and auto insurance policies throughout the United States.

Accredited Partner

Lemonade Renters Insurance
Read Reviews

Offers basic renters insurance at super-low rates. No-frills insurance means fewer features like live customer support. Zero Everything option for zero deductible. Users can file claims through a mobile app.

Get a Quote
Allegheny Insurance Agency
Read Author Review

Represents 10 different insurance carriers to deliver a variety of renters insurance quotes and coverage plans. Provides residents with tips and information in their online blog.

Allstate Renters Insurance Pittsburgh
Read Author Review

Offers discounts for retirees, loyal customers and customers with safety devices in their homes. Enrolling in auto-pay and bundling insurance products also gets customers discounts. Hires Spanish-speaking agents.

E.R. Munro & Company
Read Author Review

Offers 24/7 claim reporting on their website and online bill pay. Works with 6 insurance carriers to deliver multiple renters insurance quotes. Offers flood insurance and valuable items insurance to supplement renters policies.

Erie Renters Insurance
Read Author Review

Offers a free renters insurance quote, online bill pay, and mobile account management and claim tracking. Utilizes more than 12,000 independent agents to provide coverage in every neighborhood.

Feeney Agency
Read Author Review

Offers a free online quote for renters insurance from Progressive, Travelers, Erie Insurance and many others. Extended coverage available beyond typical renters insurance policies.

Goosehead Insurance
Read Author Review

Works with more than 80 different insurance carriers to deliver a comprehensive list of quotes for Pittsburgh renters. Agents help customers file claims for renters insurance policies in Pittsburgh.

Horace Mann
Read Author Review

Offers renters insurance products exclusively to educators and school employees. Delivers a variety of giveaways and recognition programs. Discounts available for home protection devices and bundling with other insurance products.

Jacoby & Associates Agency LLC
Read Author Review

Offers a free online quote and the ability to compare renters insurance quotes at any time on their website. Partners with 20 different insurance carriers including Progressive, The Hartford and Nationwide Insurance.

McGroarty & Bradburn Insurance, Inc.
Read Author Review

Works with more than 30 different insurance companies to provide a wide variety of options and price-points for Milwaukee renters. Customers can view multiple free renters insurance quotes.

T.W. Butts Agency
Read Author Review

Exclusively offers Erie Insurance renters insurance plans. Offers a free quote and online billing. Local agents help customers find the best renters insurance coverage for their needs and budget.

Renters insurance is always a good idea, but it becomes even more necessary for those living in Pittsburgh neighborhoods that have high rates of property crimes.
However, it's not just useful for risky areas. The more assets you accumulate, the better it is to cover your things with renters insurance. Bigger apartments naturally have more things in them, and older renters tend to have more valuable belongings. Yinzers in places like Point Breeze, Fairywood and Squirrel Hill also enjoy the peace of mind that comes with having renters insurance.
Even students at Pitt and CMU can benefit from renters insurance. Student theft may be an issue, so keeping their possessions safe is very important.
Average cost of renters insurance in Pittsburgh, PA
In Pittsburgh, renters insurance is reasonably affordable and costs between $150 - $400 per year, or between $12 - $30 per month. Renters insurance companies in Pittsburgh determine the value of your coverage through a simple assessment of the likelihood of property crime and weather events at your address. The company then multiplies by the square footage or coverage needs in your space.
The cost of your policy also depends on how many items you'd like covered and how you choose to protect them. You can usually choose between actual cash value coverage (ACV) or replacement value coverage options for renters insurance. If you want electronics covered with your renters insurance, we suggest choosing replacement value rather than actual cash value coverage. Electronics diminish in value very quickly, meaning you may only receive $200 for the laptop you bought 3 years ago for $800. By choosing replacement value, you are receiving a settlement that is closer to an expected cash payout.
Because it typically pays out less than replacement value, ACV coverage costs you less every month than a plan with replacement value. Once you determine what types of things you'd like to be covered, you'll be able to choose between actual cash value and replacement value coverage.
Choosing a Pittsburgh renters insurance company
To get an accurate renters insurance quote — and therefore the best coverage — you need to know the value of your belongings. To do so, you'll first need to create an inventory of what you'd like to be covered, taking photos of your belongings. Once you know what you want covered in your plan, you can use an online calculator offered by most insurance companies to come up with an estimated cost. The company also wants to know the size of your home, the neighborhood you reside and any safety features already installed in the house.
Every renter has different reasons for choosing their provider, but all decisions start with information. As a prospective buyer, you'll want to gather as much information as possible. Reading reviews and gathering recommendations from friends and family is an excellent start to narrow down which company to use. There can be hidden fees or unknown discounts for things like setting up auto-pay, so make sure to read the fine print and ask agents directly about fees and discounts.
Renters insurance policies tend to have lots of fine print. Do your research and make sure you're getting the coverage you need for everything you own and for all eventualities. You don't want to be stuck without coverage in the event of a disaster.
Pennsylvania renters insurance requirements
Neither the State of Pennsylvania, nor the City of Pittsburgh requires you to have renters insurance, but it may be a requirement by your landlord. It's legal for landlords in Pittsburgh to need you to purchase renters insurance, and many landlords will fine residents until they buy renters insurance.
Purchasing renters insurance is in both your landlord's and your best interest since it prevents any potential conflict in the case of an accident or weather event. For just $12 to $30 a month, renters insurance financially and legally protects you from a disaster.
Thank you, you have successfully subscribed to our newsletter!
Pittsburgh renters insurance company information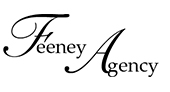 Feeney Agency partners with a number of insurance carriers including Progressive, Travelers and Erie Insurance. A fully licensed staff member is available to answer questions and help each customer find the correct renters insurance coverage. Its wide variety of options makes bundling easy, and additional property insurance is available to supplement any renters insurance policy in Milwaukee.
Website: feeneyagency.com
Service areas: Penn Hills, Blawnox, Highland Park, O'Hara Township
Address: 1350 Old Freeport Rd., Pittsburgh, PA 15238
Phone Number: (412) 963-8850
Hours of operation: M - F: 9am - 5pm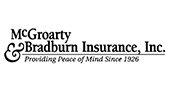 McGroarty & Bradburn Insurance does the work of comparison shopping for you to provide renters insurance quotes from more than 30 different providers. The company offers individualized customer service to help you decide which renters insurance company to choose. Start your research now with their free online renters insurance quote tool.
Website: mbbinsurance.com
Service areas: Thornburg, Crafton, Ingram, Moon Run, Carnegie
Address: 4175 Steubenville Pike, Pittsburgh, PA 15205
Phone Number: (412) 444-4470
Hours of operation: M - F: 8:30am - 4:30pm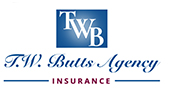 T.W. Butts Agency exclusively provides renters products from Erie Insurance. Erie Insurance offers a variety of renters insurance packages and a simple tool for customers to compare multiple options and price points. The local agents at T.W. Butts help Milwaukee renters choose a policy and file renters insurance claims.
Website: twbutts.com
Service areas: Oakdale, Imperial, Carnegie, Moon Run, Kennedy Township
Address: 4893 Campbells Run Rd., Pittsburgh, PA 15205
Phone Number: (412) 787-7800
Hours of operation: M - F: 9am - 5pm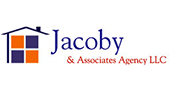 Jacoby & Associates Agency works with 20 different insurance carriers including The Hartford, Progressive and Nationwide Insurance. Its licensed staff helps customers choose a renters insurance plan. Customers can save by bundling renters insurance with other insurance products from Jacoby & Associates.
Website: jacobyandassociates.com
Service areas: Sharpsburg, Etna, Millvale, O'Hara Township
Address: 1000 Main St., Pittsburgh, PA 15215
Phone Number: (412) 781-2382
Hours of operation: M - F: 8:30am - 5:30pm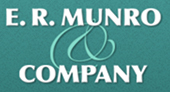 E.R. Munro & Company provides renters insurance quotes from 6 different insurance providers, including Chubb, Travelers, Farmers Fire Insurance and Nationwide Insurance. In addition to renters insurance, E.R. Munro & Company offers supplemental coverage with flood insurance and valuable items insurance. Local agents help customers choose the renters insurance policy that fits their needs.
Website: ermunro.com/insurance/personal/renters
Service areas: Downtown, South Shore, Hill District
Address: One Gateway Center, Ste. 400, 420 Fort Duquesne Blvd., Pittsburgh, PA 15222
Phone Number: (877) 376-8676
Hours of operation: M - F: 9am - 4:30pm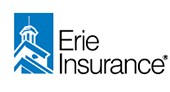 Erie Insurance is a large, national company that provides a wide range of insurance coverage options — including renters insurance — for Pittsburgh residents. While working with Erie, you'll work directly with an insurance provider. Renters insurance coverage is often just dollars per month when combined with another policy. This Pennsylvania company has won numerous customer service awards.
Website: erieinsurance.com/?utm_source=G&utm_medium=local&utm_campaign=google-local
Service areas: Downtown, Hill District, Pittsburgh
Address: 700 River Ave., Ste. 433, Pittsburgh, PA 15212
Phone Number: (412) 325-1650
Hours of operation: M - F: 8am -6pm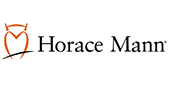 Horace Mann takes care of our country's teachers and school employees by offering wide-ranging insurance coverage exclusive to educators. Beyond personal belongings and liability insurance, its renters insurance policy includes coverage for additional living expenses and loss of rent. All Horace Mann coverage comes with a no-cost Educator Advantage endorsement that covers events at school, among other things. Its renters insurance policies also come with free Identity Theft Recovery Services.
Website: horacemann.com/insurance/property-insurance/renters-insurance
Service areas: Pittsburgh area
Address: 500 Market St., Beaver, PA 15009
Phone Number: (724) 773-0840
Hours of operation: M - F: 9am - 5pm; Sat: 9am - 12pm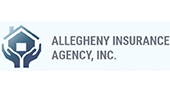 As a real estate company and insurance provider, Allegheny Insurance Agency understands the needs of home renters in Pittsburgh. Local agents help Pittsburgh renters determine their own coverage needs and provide customers with renters insurance quotes from 10 different insurance carriers.
Website: alleghenyinsagency.com
Service areas: West Mifflin, Versailles, N. Versailles, Clairton
Address: 3515 Walnut St., McKeesport, PA 15132
Phone Number: (412) 672-9280
Hours of operation: M - F: 8am - 4pm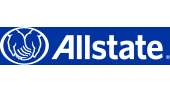 When bundling with an existing car insurance policy, Allstate members can purchase renters insurance for only a few additional dollars per month. National or local agents can help customers choose a plan and file a claim. Customers can set up appointments with local agents online.
Website: agents.allstate.com/thomas-bianco-pittsburgh-pa-1427130.html
Service areas: Dormont, Bethel Park, South Park, Scott Township, Mount Oliver, Reserve Township, Millvale, Green Tree, Etna
Address: 3227 W Liberty Ave., Pittsburgh, PA 15216
Phone Number: (412) 561-6239
Hours of operation: M - F: 9am - 6pm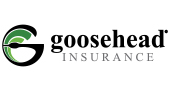 Goosehead Insurance offers a wide variety of options and works with so many different companies that you are sure to receive a competitive rate. The more than 80 partners are both regional and national and give you the freedom of choice to find the best options and services for you. Local agents help customers sift through all the options.
Website: gooseheadinsurance.com/agents/ronald-brown
Service areas: Point Breeze, Homewood, Larimer, East Pittsburgh
Address: 526 N. Homewood Ave., Pittsburgh, PA 15208
Phone Number: (412) 200-1253
Hours of operation: M - F: 8am - 6pm
You're signed up
We'll start sending you the news you need delivered straight to you. We value your privacy. Unsubscribe easily.