Find the Best Renters Insurance in Indianapolis, IN

Top 9 Indianapolis Renters Insurance Companies

Accredited Partner

Lemonade Renters Insurance
Read Reviews

Offers basic renters insurance at super-low rates. No-frills insurance means fewer features like live customer support. Zero Everything option for zero deductible. Users can file claims through a mobile app.

Get a Quote
Acceptance Insurance Indianapolis
Read Author Review

Partners with national carriers to deliver multiple renters insurance quotes. Helps customers choose the right policy. Provides free materials on its website that explain renters insurance options and terminology.

Allstate Renters Insurance Indianapolis
Read Author Review

Offers discounted rates for bundling renters insurance with other insurance policies, sometimes for as low as $4 a month. Allows customers to file claims 24/7 by phone or online. Provides free renters insurance quotes.

Barrett & Associates Insurance Group
Read Author Review

Offers free comparison quotes for rental insurance from multiple insurance carriers, including AIG, Progressive and Hagerty. Allows customers to pay bills online and makes it easy to file claims.

Binford Insurance
Read Author Review

Offers prospective customers a free, no-obligation quote over the phone. Shops and compares policies from multiple insurers to find the best one for you. Works with ASI, Kemper and Progressive Insurance.

Exceed Renters Insurance
Read Author Review

Offers free renters insurance quotes by email, by phone or at one of its eight local offices. Delivers renters insurance quotes from 14 national insurance carriers, including Progressive, Travelers and Safeco.

Shelter Renters Insurance Indianapolis
Read Author Review

Provides a personal property calculator for simple coverage estimates. Offers discounts for customers with home alarm systems, smoke detectors and deadbolt locks. Teaches customers about renters insurance policies and terminology.

Skaggs Insurance Agencies Inc.
Read Author Review

Offers renters insurance from top-rated national carriers and regional providers. Provides free renters insurance quotes. Donates $15 to Special Olympics Indiana for every referral, regardless of the outcome.

State Farm Renters Insurance Indianapolis
Read Author Review

Offers discounts for bundling renters insurance with auto or boat coverage. Charges an average of $12 a month for renters insurance. Helps customers 24/7 with claims filing by phone.

Renters insurance provides an extra layer of protection for all types of renters in Indianapolis. Jasper and Crawfordsville are some of the most popular retirement destinations in Indiana, and many seniors in these communities choose to rent instead of buying a home. Retirees with antiques, collectibles, expensive artwork and family heirlooms often get renters insurance policies to make replacing these items easier after a fire or theft.
Also, young professionals living in areas like Broad Ripple Village and Massachusetts Avenue frequently own expensive smart devices, photography equipment, laptops and other electronics. This group usually buys renters insurance policies because they have valuable property that would be difficult to replace without coverage.
Typical renters insurance quotes in Indianapolis, IN
The average cost of renters insurance in Indiana is $185 a year. Several factors influence the price of a renters insurance policy, including:
The location of your rental: Renters living in neighborhoods with higher crime rates, including Morgantown and Sheridan, pay more expensive premiums than those living in safer areas such as Zionsville. If you are renting an apartment, the size of the apartment complex also influences the cost of your renters insurance. Renters insurance premiums are usually lower if you rent in a larger apartment building with more units.
The value of insured belongings: Covering expensive or rare items, including guitars, jewelry and laptops, influences how much you pay per month.
Your credit score: If you have a solid credit history, insurers are more confident in your ability to pay on time every month. This often leads to lower rates.
The security measures in place at your rental: Luxury apartments in areas like Fishers and Carmel often have security options such as 24/7 surveillance and gated entrances. Because break-ins are less likely in these areas, premiums are typically cheaper.
Choosing an Indianapolis renters insurance company
It's essential to do your research when searching for a renters insurance provider in Indianapolis. Ask friends and family what company they use to ensure their belongings, check online reviews and don't be afraid to ask for referrals. You want to work with an insurance provider that provides the coverage you need and makes it simple to file a claim. Be sure to read the fine print and get specific details about what is and isn't covered before choosing a renters insurance company in Indianapolis.
The best renters insurance companies in Indianapolis help you decide what type of coverage you need, walk you through the appraisal process and recommend a deductible and coverage amount that makes the most sense for your financial situation and the value of your possessions.
Your deductible is one of the most important decisions you make when choosing a renters insurance company in Indianapolis. The average deductible for renters insurance is $500, but you can find policies that differ significantly. A higher deductible means you pay more out of pocket when filing a claim, but you have lower monthly payments. If you choose a lower deductible, you pay more per month but are responsible for less out of pocket expenses if your property is lost or damaged.
Is renters insurance required in Indianapolis?
Renters insurance is not mandatory in Indiana, but it is legal for a landlord to require renters insurance from tenants. Before you sign a lease with a new landlord, ask about their requirements. Many professionally managed apartments in Indianapolis require renters insurance.
Your renters rights in Indianapolis
You have rights as a renter in Indianapolis. The Fair Housing Act protects renters against discrimination due to sex, familial status, race, color, national origin, religion or disability. If you feel that you have been wrongly discriminated against, many Indianapolis nonprofits and advocate services can help. Many of these companies offer free legal services to low-income renters.
Indianapolis residents looking for more information on renters rights and resources should check out the following:
Thank you, you have successfully subscribed to our newsletter!
Indianapolis renters insurance company information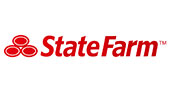 State Farm is a nationally recognized insurance agency with locations throughout Indianapolis. It offers affordable renters insurance that customers can bundle with auto, home, boat or ATV policies for additional discounts. The company's coverage protects you while traveling by covering items in your car that are not attached to the vehicle. The living expenses coverage helps cover the cost of hotels or other living arrangements should your home become uninhabitable.
Address: 3951 N. Meridian St., Ste. 250, Indianapolis, IN 46208
Phone: (317) 283-3172
Hours: M - F: 9am - 5pm
Website: jeffkolp.net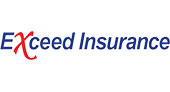 Exceed Insurance values service, commitment, collaboration and excellence. The insurance broker works with 14 national insurance carriers, including Progressive, Travelers and Safeco. Exceed's agents help educate clients about their insurance options. Customers can view their policies 24/7 on the company's customer web portal.
Address: 4150 Lafayette Road, Ste. I, Indianapolis, IN 46254
Phone: (317) 295-1279
Hours: M - F: 9am - 6pm
Website: exceedinsurance.com/renters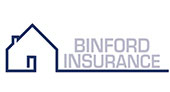 Binford Insurance agents are available by email, phone and in-person appointments. The company serves individuals, families and businesses throughout the Indianapolis area, including Fishers and Carmel. Its extensive network of providers includes ASI, Kemper and Progressive.
Address: 7007 Graham Road, Ste. 209, Indianapolis, IN 46220
Phone: (317) 588-3825
Hours: M - F: 9am - 6pm
Website: binfordinsurance.com/insurance/personal/renters-insurance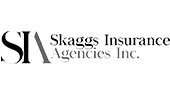 Skaggs Insurance Agency is a multigenerational agency that offers renters insurance from national and regional carriers. Customers get free quotes tailored exclusively to their situation by visiting the website. Skaggs advisors also custom design entire insurance programs for clients. The company cares about the community — for every referral, Skaggs donates $15 to Special Olympics Indiana.
Address: 5519 E. 82nd St., Ste. E, Indianapolis, IN 46250
Phone: (317) 841-6000
Hours: M - F: 9am - 5pm
Website: skaggsinsurance.com/personal-insurance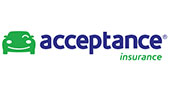 Acceptance Insurance understands that renters insurance is not a one-size-fits-all solution. This is why its agents take the time to carefully listen to your situation and customize a plan for you. It partners with a variety of national insurance carriers, and many customers pay as little as $15 to $20 a month. Local Acceptance agents help customers choose a policy, understand their coverage and file claims.
Address: 9181 E. Washington St., Indianapolis, IN 46229
Phone: (317) 899-2002
Hours: M - F: 9am - 12pm, 1pm - 5pm
Website: locations.acceptanceinsurance.com/in/indianapolis/8330-n-michigan-rd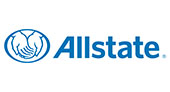 Allstate offers renters insurance for as little as $4 a month when clients bundle their renters insurance policy with their Allstate auto policy. Customers get free renters insurance quotes by calling the company's Indianapolis office or using the online quote feature on its website.
Address: 2346 S. Lynhurst Drive, Ste. 601, Indianapolis, IN 46241
Phone: (317) 246-7203
Hours: M - F: 9am - 5pm
Website: agents.allstate.com/jorge-herrera-indianapolis-in.html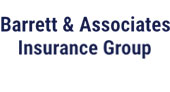 Barrett and Associates represents a carefully selected group of reputable insurance companies in the Indianapolis area. The company also partners with well-known insurance carriers such as AIG, Progressive and Hagerty. Customers can get a free, instant quote for renters insurance using the estimate tool on the business's website.
Address: 5236 Elmwood Ave., Indianapolis, IN 46203
Phone: (317) 783-9397
Hours: M - F: 9am - 4:30pm
Website: insurewithbarrett.com/auto-home-and-personal-insurance/renters-insurance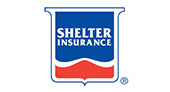 Shelter Insurance has created multiple learning resources on its website to help customers understand the complexities of renters insurance. It also offers discounts for customers who have home alarms.
Address: 8891 Allisonville Road, Indianapolis, IN 46250
Phone: (317) 842-9443
Hours: M - F: 8:30am - 5pm
Website: shelterinsurance.com/CA/agent/jerrybell
You're signed up
We'll start sending you the news you need delivered straight to you. We value your privacy. Unsubscribe easily.