Best Health Insurance Companies
Health insurance covers the costs of physician-recommended health care so that consumers don't have to pay large medical bills out of pocket. Health insurance became mandatory under the Patient Protection and Affordable Care Act (ACA) of 2010.
Since the ACA was established, health insurance companies started developing more insurance choices for consumers to encourage them to buy their coverage options rather than those of their competitors.

Compare Reviews for Top Health Insurance Companies

United Health Care
Read 1,716 Reviews

United Healthcare has a network of doctors and facilities that provide health insurance to individuals and employers. They are an in-network only company, which means customers must use providers that are covered under their plan.

Kaiser Permanente Insurance
Read 1,127 Reviews

Kaiser Permanente is a community of over 17,000 physicians. They work with over 9 million customers and can customize treatment options that allow customers to choose doctors based on their specific history and bios.

Anthem
Read 526 Reviews

Anthem is a health insurance provider that works with many outlets in order to provide health coverage across the United States. They can help customers with heart health, vision, diabetes, cancer and many other conditions.

Aetna Health Insurance
Read 997 Reviews

Aetna is a large health insurance company founded in 1853 in Hartford, Connecticut. The provide individuals, employers, healthcare professionals and other customers with healthcare and medical services.

Cigna Health Insurance
Read 906 Reviews

Cigna is an insurance company that works with 35,000 employees to provide healthcare products and services to more than 75 million customers. They exist in 30 countries and have been working with patients for over 200 years.

Humana Health Insurance
Read 1,239 Reviews

Based in Kentucky, Humana Health Insurance has over 50 years of experience offering dental plans. No underwriting or pre-enrollment checks are required to qualify for coverage through its network of more than 130,000 dentists.

Health Net
Read 362 Reviews

Health Net is an insurance company that focuses on connecting customers with coverage in a variety of networks across the country. They have helped more than five million people get coverage including care benefits and services.

WellCare
Read 225 Reviews

WellCare provides government-sponsored managed care plans, specializing in Medicaid, Medicare Advantage and Medicare Prescription Drug Plans. They serve families, children, seniors and others with complex medical needs.

Blue Cross of Florida
Read 386 Reviews

Florida Blue is a division of Blue Cross Blue Shield that has been operating in Florida since 1944. They work with customers to connect them with high-quality health care professionals in their area.

United American Insurance
Read 124 Reviews

United American is an insurance company that offers life, supplemental health and accident insurance coverage to individuals, families and seniors. They are licensed in 49 states along with D.C. and Canada.
Thank you, you have successfully subscribed to our newsletter!
We value your privacy. Unsubscribe easily.
What to look for in health insurance
Out of pocket costs (also called coinsurance)
Out of pocket costs are deductibles and co-payments that consumers pay to health care providers, usually at the time of service. Under the ACA, out-of-pocket limits apply to almost all health plans regardless of size or funding type, including all plans sold through a public insurance exchange. The only health plans that do not have out of pocket limits are those that the law defined as grandfathered plans. These are plans that existed when the law passed and that have not been revised since then. As soon as an insurer revises a grandfathered plan, the plan is no longer grandfathered and must meet the rules of the ACA that all health insurance plans must meet.
Co-pays
Co-pays or co-payments are fees that consumers pay to health care providers such as physicians or hospitals usually at the time of service although some physicians and other providers will bill consumers for copayments. Deductibles are a form of co-insurance, meaning the insured pays part of the cost of the insurance. Co-payments are another form of co-insurance. Deductibles are another form of co-insurance.
Routine visit co-pays: Consumers pay a fee up front when they go to a routine doctor's appointment.
Prescription co-pays: Consumers pay a fee or a percentage of the cost of prescription medications, and the insured pays the remaining cost of the prescription, making medication more affordable.
Emergency visit and hospitalization co-pays: Co-pays for hospitalization or emergency services are usually higher than co-pays for routine visits, but are still far less expensive than paying for the entire cost of a medical emergency or hospitalization out of pocket.
Deductibles
Deductibles are amounts consumers must pay out of pocket either at the time of service or via payment after receiving a bill from a physician, hospital, or other provider. Generally, consumers choosing plans will find that they must pay a higher deductible in exchange for a lower health care premium.
Out-of-pocket max
The ACA sets limits on deductibles, coinsurance and co-payments and these limits are called the out-of-pocket maximum or out-of-pocket limit. The out-of-pocket max is the most a consumer would pay during a policy period (usually one year) before the health insurance company would for all covered essential health benefits. This limit includes deductibles, coinsurance, co-payments, or similar charges and any other expenditure an individual must make for a qualified medical expense for the essential health benefits. Under the ACA, this limit does not include premium payments or balance billing amounts for non-network providers and other out-of-network cost-sharing, or spending for non-essential health benefits.
Essential health benefits
The ACA defines essential Health Benefits as set of health care service categories that each health plan must cover in the individual and small group markets, both inside and outside of the Health Insurance Marketplace. Included among the essential health benefits are items and services within at least the following 10 categories: ambulatory patient services; emergency services; hospitalization; maternity and newborn care; mental health and substance use disorder services, including behavioral health treatment; prescription drugs; rehabilitative and habilitative services and devices; laboratory services; preventive and wellness services and chronic disease management; and pediatric services, including oral and vision care. To be certified and offered on the Health Insurance Marketplace, all health insurance policies must cover these essential health benefits, and states that have expanded or that will expand their Medicaid programs under the ACA must provide these benefits to those newly eligible Medicaid beneficiaries. Under the ACA, each state can define its essential health benefits as long as they fulfill the minimum requirements of the 10 categories.
Types of health insurance plans
On the Health Insurance Marketplace, five different levels of plans are available. They are bronze, silver, gold, platinum, and catastrophic plans. Among bronze, silver, gold, and platinum plans, the premiums are lowest for bronze plans and deductibles are highest. Silver plans have slightly higher premiums and slightly lower deductibles, gold plans have still higher premiums and lower deductibles and platinum plans have the highest premiums and the lowest deductibles. Consumers shopping for coverage would do well to determine what they might pay in the coming year based on past experience and then determine if paying more in a monthly premium helps save money overall because the individual or family's deductible would be lower. Some studies have shown, for example, that while most people shop on price based on the premium and choose bronze plans when many would be better off to buy silver plans.
Catastrophic plans
Under the ACA, catastrophic plans cover all essential health benefits after the consumer reaches his or her out-of-pocket maximum ($6,850 for an individual in 2016) and they cover as many as three primary care visits per year with no cost-sharing, and, like all plans, preventive care is covered in full with no cost-sharing. But the insured with a catastrophic plan must pay for almost all other services until he or she reaches the out-of-pocket max.
Not all consumers can purchase catastrophic plans because they are designed for consumers under age 30 or those who are older than 30 but who qualify for a hardship exemption under the ACA. Such an exemption would be granted for an economic hardship and would exempt the consumer from the individual mandate, meaning the consumer would not need to purchase health insurance or pay a penalty for failing to do so. Catastrophic plans also are available for those whose health insurance policies have been canceled for failing to comply with the ACA. While catastrophic plans are available from private insurers on the federal and state health insurance exchanges, only the Health Insurance Marketplace can issue a hardship exemption.
Home health care services coverage
Health insurance may cover the cost of home health care services for people who require them.
Full-time aide: If a patient needs a full-time health care worker to assist with basic self-care, the health insurance plan may cover the cost of the aide.
Visiting nurse: Some insurance policies cover the cost of a visiting nurse who checks with a patient at home on a regular schedule, such as a daily or weekly.
Home health care equipment: Some health plans cover the cost of equipment such as rails on bathtubs or blood sugar testing apparatuses that allows patients to manage their health care condition at home.
Long-term care insurance
Long-term care insurance covers health care services that are needed over many months or years, such as personal and custodial care in an insured person's home, a nursing home, a long-term care facility, a community organization, or other setting. These policies pay insured individuals for assistance with activities of daily living such as bathing, dressing, and eating.
What are different types of health insurance?
Health Maintenance Organizations (HMOs)
HMOs provide health care coverage for services within their networks. Consumers must visit doctors, hospitals,and other health care providers that are in-network, meaning they have a signed contract to provide coverage to members of the health plan. To see a specialist, members must get a referral either from their primary care physician or from the health plan itself. Without such a referral, the HMO will not cover the specialist's care.
Preferred Provider Organizations (PPOs)
PPOs allow customers to choose between in-network and out-of-network providers at the point of care. That means members of a PPO plan can go to an in-network physician, hospital, or other health care providers to receive care or go out-of-network. In-network providers usually cost the consumer less than out-of-network providers, and out-of-network care usually is not covered unless the consumer gets a referral from his or her primary care physician or from the health plan itself. As health insurers seek to control costs, they are offering more HMOs and discontinuing their PPO options.
High-Deductible Health Plans (HDHPs)
HDHPs allow consumers to save money by offering high deductibles in exchange for lower monthly premiums. Consumers can combine these plans with health savings accounts that allow consumers to use pre-tax funds from an employer or other source to pay for a wide variety of health care services including those that might not be covered under a typical health insurance plan.
Catastrophic Health Insurance
Catastrophic health insurance covers only emergency services. Routine visits and prescriptions are not covered and consumers often must pay very high deductibles before insurance kicks in.
Who buys health insurance?
Students
By law, anyone over the age of 26 must have his or her own health insurance. Many young people who no longer qualify for their parents' health insurance are students; they often purchase health insurance through their school, which allows them to use student health centers for their health care needs. Students may also purchase catastrophic insurance to cover emergencies that cannot be treated at school.
Employees
Many employees purchase health insurance at reduced rates through their employers, although they may also purchase insurance privately or open a health savings account. Employees sometimes purchase insurance for spouses or children through their employer as well.
Heads of Families
Heads of families often purchase family plans that allow them to cover the health insurance needs of all family members who are age 26 and younger.
Senior Citizens
Seniors often have special health care needs due to advanced age and chronic or pre-existing medical conditions. Although seniors are often entitled to Medicare coverage, many purchase supplemental health insurance to cover health care needs that Medicare does not address.
Expert reviews for health insurance companies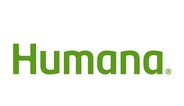 Humana is one of the largest and best-known health insurance companies in the United States. It offers health care services for individuals, business owners and military personnel.
Read More

Aetna has been providing health insurance to Connecticut residents since 1853, and today covers people in all 50 states. It is a pioneer in health care legislation and is responsible for making coverage of genetic testing and counseling an industry standard.
Read More

UnitedHealthCare is the largest single health care carrier in the United States. It currently covers approximately 70 million Americans and contributes large amounts of money to medical research every year.
Read More

Kaiser Permanente is a unique health care management program that is located mainly in the western United States. In California, Colorado and seven other states, patients who have Kaiser coverage get health care services, including hospital stays, at Kaiser health facilities.
Read More

Cigna is a worldwide health insurance organization that covers individuals, families and employers. It has been in business for over 30 years.
Read More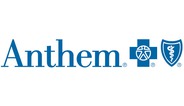 Anthem is one of the better-known national insurance companies. It operates under different names, depending on what state a patient is from, but covers patients throughout the United States.
Read More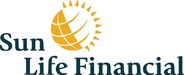 Sun Life Financial offers long-term and short-term disability insurance in addition to its many different benefits packages. This disability insurance helps you keep getting paid in the event that a disability prevents you from performing duties at work.
Read More

Health Net offers coverage to people in Arizona, California and Colorado. It is a California Market Plan associate, which means that low-income patients in California can get discounted insurance via Health Net under ACA rules.
Read More

United American began in 1947 as a one-man enterprise. Today, it is a national health care insurer based in Texas.
Read More

American Republic Insurance was founded just before the Great Depression, and it is now a national insurer offering customized health insurance plans.
Read More

eHealth is a private online marketplace helping individuals and families find Medicare, vision, dental and general health insurance plans. Consumers answer a few questions to get tailored insurance recommendations, quotes and plan comparisons.
Find a doctor: The company has a search tool that enables consumers to search for plans that allow them to stay with their current doctor.
Resource center: eHealth helps consumers understand how the Affordable Care Act works, provides definitions of various insurance terms and more. The company also offers an e-book titled 3 Steps to Understanding the Affordable Care Act.
Subsidy calculator: The company's subsidy calculator allows consumers to plug in information such as ZIP code, household income and household size to estimate how much financial support they might get from the federal government on health insurance.
More options: eHealth offers plans that meet Affordable Care Act standards, but that do not appear on state exchanges and do not qualify for subsidies.
Newsletter: The eHealth Newsletter delivers helpful updates and tips to consumers' mailboxes.
Best for: Heads of families, senior citizens, students

Health Plans of America is not a health insurer. Instead, it provides consumers with competitive health insurance quotes for seniors, families, individuals, and young adults who want to save money by using the company's website to request a free health insurance quote.
Free quotes: The company provides free insurance quotes for anyone interested in purchasing a new insurance policy.
Age-specific plans: Health Plans of America offers quotes and information about insurance for specific and specialized age groups, including seniors, young adults, and families with young children.
Helpful agents: The company's website offers useful search tools and access via telephone to representatives who guide consumers in choosing health insurers.
Wide range of plans: The company provides comprehensive information about traditional health insurance plans, but also offers a variety of plans, including HSAs.
Variety of contact methods: Customers can contact Health Plans of America by telephone, online and by e-mail.
Best for: Families, students, senior citizens
Compare Reviews for Top Health Insurance Companies

Golden Rule
Read 115 Reviews

United Health One is a health insurance company that makes it easy to choose a Primary Care Provider and also reduce costs of care. They have been in business since 1946 and offer lower fees for patients.

Humana RightSource RX
Read 434 Reviews

Humana Right Source RX is a mail order pharmacy operated by the insurance company Humana. They provide medicine and supplies to customers through the mail, without a brick-and-mortar retail pharmacy.

Blue Cross of Illinois
Read 133 Reviews

Blue Cross of Illinois provides a full range of health insurance solutions to families, individuals, employer groups and Medicare beneficiaries. As a regional branch, Blue Cross of Ill. focuses on helping its local community.

Highmark
Read 28 Reviews

Highmark is health care partner that provides health insurance, vision care and other related heal businesses. They operate health insurance plans in Pa., Del. and W.Va., ranking among the largest health insurers in the U.S.

AARP Health Insurance
Read 113 Reviews

AARP is a nonprofit serving the needs of those 50 and older. AARP provides branded health insurance plans from UnitedHealthcare. AARP is not an insurer.

Blue Cross of California
Read 224 Reviews

Blue Shield California is an independent member of the Blue Shield Association. They are a not-for-profit health plan that serves Californians by providing access to high-quality health care at lowered prices.

Oxford Health Plans
Read 7 Reviews

Oxford Health Plans is a healthcare company in New York and New Jersey that provides healthcare insurance plans to residents of both states. They also provide services for Medicare-eligible individuals.

Blue Cross of New Jersey
Read 75 Reviews

Blue Cross of New Jersey is a division of Blue Cross Blue Shield, which is the state's largest insurance company. They have nearly 3.7 million members and are a not-for profit health insurer headquartered in Newark.

Amerihealth
Read 111 Reviews

AmeriHealth is a family of companies offering a range of services to individuals and employers including health insurance plans that are locally focused as well as those that are on a large, national scale.

Cigna Tel-Drug Insurance
Read 87 Reviews

Cigna Tel-Drug is a home delivery pharmacy program that completes order by mail. If a customer needs to have a prescription filled, they can use the Cigna Tel-Drug program to pay for and fill it online.

Blue Cross of New York
Read 42 Reviews

Blue Cross of New York is a parent company of Empire, which provides health care solutions for residents of New York State. The feature health and wellness plans including Medicare and dental plans.

CareFirst
Read 73 Reviews

Care First is a division of BlueCross BlueShield & is a not-for-profit health services company in operation for 77 years. It is among the largest health care insurers in the Mid-Atlantic region, with over 3.4 million members.

Homeland Healthcare
Read 95 Reviews

Homeland Healthcare has over 80 years of leadership in insurance administration. They have offices in 40 states and have been working to provide individuals with affordable healthcare for over 15 years.

IHC Health Solutions
Read 70 Reviews

IHC Health Solutions provides a wide assortment of health insurance plans from a variety of companies. They work with Employer Groups and Self-Funded Customers on Short-term Medical plans and others.

American Republic Insurance Co.
Read 33 Reviews

American Republic Insurance Company provides Medicare supplement insurance, health insurance and other solutions that can help individuals and families, small business owners and other customers.

MedPlan
Read 18 Reviews

Med Plan Health Exchange is a certified web-based entity that helps consumer find the right health insurance plans for them. Med Plan uses consumers' information to match them with medical plans that fit their needs.

eHealth
Read Expert Review

eHealth is an online marketplace helping consumers, in all 50 states and Washington, D.C., find health insurance. It works with more than 180 health insurance companies and provides more than 10,000 products.

HealthPlansAmerica
Read Expert Review

Health Plans of America is a helpful resource for those looking to purchase health insurance. In addition to their search feature for finding a plan, the company also advises on choosing the right plan.
Disclaimer
Information in this guide is general in nature and is intended for informational purposes only; it is not legal, health, investment or tax advice. ConsumerAffairs.com makes no representation as to the accuracy of the information provided and assumes no liability for any damages or loss arising from its use.
Thank you
Keep an eye on your inbox, the latest consumer news is on its way!