Kaiser Permanente Insurance
Consumer Complaints and Reviews

My primary messed up my thyroid a year ago, and keeps trying to push pills (medications) on me. She prescribes meds that interfere with my thyroid, and refuses to acknowledge her mistakes. She treats me like I am paranoid, and blames me for her mistakes. I am annoyed with their automated answering system because I've had to wait over a half hour on hold, and I can never reach the person that I've tried to call back. Their physicians and nurses keep bypassing my email messages and so my treating physician is not making informed decisions. I've requested a specialist (Endocrinologist) in order to get my thyroid medication and levels stabilized again, and she ignores my requests. I had to go to an ER to get my level rechecked and I'm surprised that I'm still alive because my levels are dangerously low.
The plan is overpriced, and the co-pay is increasing by $10 for 2017. I don't like having to travel long distances in order to be seen by one of their providers or to be seen at an urgent care or emergency room. Their support staff is rude, and not well-informed. There are too many telephone numbers and email addresses that have nothing to do with the area that I live in, and I've often been referred to these telephone numbers. The mail order pharmacy is not able to answer questions about how the local KP Pharmacy orders their medications. It's a JOKE!

My mother died of cirrhosis (sp) of liver due to Dr. Joanna **, assistant head of gastroenterology dept. at santa clara, Kaiser. She received excellent care until her doctor at the time resigned. Dr. **, if you can call her that, stopped checking her iron levels. She had been diagnosed with hemochromatosis. If iron levels are left unchecked it will become cirrhosis of the liver because there is too much iron in the blood. There was and is no excuse for committing my mother to a long and painful illness and early death. Please be aware of her lack of skill and compassion. This person should not be a doctor and certainly not assistant head of a major department.

Ever since I had Kaiser I cannot get an appointment with my primary care physician that was assigned to me Dr **. This doctor is never available, so I have to see another primary. They have messed up my Thyroid medication the last couple of times and now the physician will not refill it because I have not seen her. Why doesn't Kaiser document if a primary is not available and they sent patient to another primary??? This is extremely poor patient management. Doctor doesn't return my calls or pharmacy calls. Now I am in urgent care getting my Thyroid medication filled and I been here for 2.5 hrs. Unbelievable!! I strongly suggest if you have a choice DO NOT PICK KAISER!!

I have to start off by saying I am completely biased because I absolutely hate having Kaiser. Without a doubt, have hated it for years and have been on it since 2013. One would think having all of your health care in one building would be helpful but I have been consistently let down by Kaiser for years. They make phone appointments without your knowledge, hire some of the least professional staff I've ever encountered, frequently miscommunicate, and share health information without permission. This was my fault after seeking mental health services at Kaiser I wasn't explicitly made aware that I needed to keep filling out forms saying that I did not want my diagnosis of depression to be placed off of my medical record and I just feel like my signing of one form would have been enough but apparently not. It should have been made clearer but I suppose I also could have asked but why would I after filling out that form on my first visit?
Member services is perhaps (by far) the worst part about Kaiser as a phone call can take an average of 15 min (the average of my calls together, I kept track after the first year). I can get past the sheer amount of time that it takes to be on the phone with them but the miscommunication and unprofessionalism is so extreme that I dread calling them. It's not enough to just email. With Kaiser, the way you can contact them is limited and when you send an email message to the doctor's office it basically goes right to the doctor (I feel like I should be able to email front desk instead of medical records or a nurse not just the nurse advice line, etc.).
I understand lots of bureaucratic processes are a part of healthcare and as I work in healthcare I know how important documentation is but one would think again, having all of your healthcare together would limit how many forms and how many things you fill out. I know I literally just explained about the mental health services but right now I'm referring to the fact that I have to jump through one million hoops to get care. I would never in one million years choose this insurance again if I had the option (have to have it because of work because it's the cheapest option out there). Coverage is the only place Kaiser does well at and I have to say that's probably the most important aspect of insurance so I shouldn't complain too much.
However, I feel like I need to say something so someone, who is considering adding Kaiser to their company or someone looking for individual coverage knows the many, many MANY downsides to this insurance. I know it's cheaper than others and I really do like my providers and coverage but it is like pulling teeth to do ANYTHING and I am a person in good health who can't get the simple care I need. Also, be ready to go to the correct hospital if you do fall ill because you can receive huge charges if you don't pick the one they want you to.

I went in to Kaiser Permanente, San Marcos California in the morning of 11/1/16 feeling really sick requesting for an appointment. She said I cannot be seen until 2:50 and that I should've call them earlier. I told receptionist that I didn't start feeling really horrible until now. I had to come back at 2:50 pm because she said she had nothing. She even added that I should've called earlier if I wanted any appointments. The Physician Assistant assigned to me briefly spoke to me, did the regular stethoscope, checked my ears and throat visually and touched my lymph nodes. He didn't ask much questions or probed more and concluded I had Bacterial Infection. I was given ** and antibiotics ** & a doctor's note to take a day off.
I got worse and came back to urgent care on 11/7/16. I was told by the same receptionist that they have no appointment and that I would get a phone consult about 4 hours from that time. It was then that I asked "what if this is really serious, what options are you giving me." This is only when she suggested I go to Urgent Care. I saw Dr. David ** and explained how bad this could be and shared all my symptoms again. He claims I have Bronchitis to which I said "could it be Dengue fever since I told you guys that I just came from a tropical country and had mosquito bites." He also did not do anything extra but use his stethoscope. He said it's unlikely and was about to end our convo when I said that I would like to check so I need something done. He didn't do any extra tests to me either but thankfully he agreed to order blood work for me after MY suggestion.
After blood work, I was emailed by my actual primary physician, Dr. Richard **, on 11/10/16 and said that my antibody level for Dengue fever is elevated. Then he added that no specific treatment or follow-up is recommended per the people he consulted with. I emailed him back explaining how is this possible when people with Dengue fever had died! I demanded for a platelet count that evening via email. No one contacted me the next day so at 7:40 am, I called Kaiser and requested for blood work myself. The lab assistant was going to say no because my doctor didn't order it so I insisted that I at least have an email that can show them. Fortunately, she scheduled me at 9:40 am the same day. Before I got my blood drawn, Dr. ** finally emailed me saying he finally ordered what I recommended, as a patient, for myself.
I'm upset that I have been misdiagnosed two times. Been given antibiotics, then asked to continue this on another diagnosis that isn't supposed to take antibiotics and then after confirmation on MY OWN GUESS, was told that there is nothing that needs to be done. I could've died during the times both initially staff didn't take me seriously. This is not appropriate.
How do I know I can trust these reviews about Kaiser Permanente?
633,951 reviews on ConsumerAffairs are verified.
We require contact information to ensure our reviewers are real.
We use intelligent software that helps us maintain the integrity of reviews.
Our moderators read all reviews to verify quality and helpfulness.
For more information about reviews on ConsumerAffairs.com please visit our FAQ.

My Name is Asha and I've been taking care of my aunt Joyce ** for some time now. Picking up the pieces that Kaiser had broken apart. She has this terrible diabetes disease and heart disease. Kaiser has been administering/prescribing a high dose amount of insulin for my aunt to levels that caused her to go into diabetic shock. In November 2015 my aunt Joyce ** had been rushed to the ER while on In Home Support care through Kaiser, because of a pressure wound on her leg Kaiser failed to acknowledge.
With that ER visit she had stayed over a period of 6 months in the hospital. With Kaiser racking up her medicare bill and taking $900 a month from her retiree allotment insurance. While being treated for the pressure wound, one doctor at Kaiser noticed that she had CHF which is why she stayed so long in the hospital. They ran test and said it's inoperable and she has 6 months to live! Placed her on hospice.
Joyce ** was placed on hospice March-September at a Kaiser facility called Coming Home. There she did not die and was discharged from hospice after 6 months! The family refused to pay for any nursing facility because of Kaiser negligence, so Kaiser hospice social worker Erica, place my aunt at AgeSong, assisted living for one month where she was rushed to the hospital ER for her blood pressure and low sugar! (She needed nursing 24 hr care not assisted living). While at ER the doctors couldn't understand why she was taken out of hospice and referred her back.
The In Home care nurse and hospice director rejected THAT referral and placed her back at AgeSong. While at AgeSong they didn't bathe her nor take care of her. She acquired pressure wounds severely deep and painful. Kaiser - Erica hospice social worker - told our family they were only paying for one month at AgeSong and that we needed to figure out where to put my aunt who were still dying from her conditions. So Social worker Ericka placed my aunt in Omare a boarding care facility.
When visiting my aunt I noticed she didn't have a bath nor did her dressings get changed from her pressure sores she acquired at AgeSong. She smelled like feces and dressings on her legs were leaking and dirty. She acquired bed sores that were painful. While at this boarding care facilities, In Home support from Kaiser had been overseeing the care of these facilities and allowing the progression to continue without mentioning.
Joyce was sent to the ER for the last time from the abuse and neglected care received from Omare. The In home nurse finally reported her conditions and they sent her to the ER. She had bed wounds so deep she was heavily sedated with ** for her pain. Kaiser then placed her back on HOSPICE care. Sunday November 6, 2016 I visited with my aunt and she was feeling better and the pain had subsided. Tuesday November 8, was my aunt discharge date and before her discharge she was given 10 mg of **.
I later learned Kaiser were administering 10 mg of ** per hour for my aunt's pressure sores. The family wasn't notified of these procedures and when my aunt returned to her home for hospice care she was almost brain dead from the overmedicated doses received from Kaiser! It is now November 11, 2016 and my aunt is still delusional and incoherent from the dosage of ** received from Kaiser South City campus.
The family was given the ** to continue the care at home but my aunt is unresponsive, blood pressure extremely low, and not eating! This huge turn around happened in three days of just going to the ER for pressure sores and wound care! Kaiser failed! They overmedicated her with ** which caused an allergic reaction and now she almost brain dead! She was coming home to receive hospice care with CHF and diseased body from diabetes. Now we're dealing with yet another problem Kaiser caused from their neglected care!
Our family has filed grievance with Livanta and member services. We get to get compensated for what my aunt had endured and is now still enduring. We have a great hospice team from Vitas helping us take care of my aunt now, and we're seeking legal help to prevent Kaiser from doing this to another family! Please refrain from picking Kaiser as your healthcare. They're heartless and are now an entity for profit!

If I could give negative stars to this insurance company I would! While going through a painful miscarriage I had two horrible experiences with Dr. ** and Tina ** that will keep me from EVER using or recommending Kaiser again. First, I saw Dr. ** for a cold & requested a refill of an empty prescription bottle I brought with me and was then sent home with the wrong prescription and told to do a salt gargle. (I'm all about letting the body mend itself, but a salt gargle?) So I call back a day later after losing my voice and running a fever and am told I'll get a call back with a cough syrup prescription. Well I called back before they closed at 5 to find out my script was ready earlier in the afternoon. I get a call back 2 days later telling me my script is ready after I'd already picked it up. Talk about poor communication and customer service.
Secondly, I had to go to urgent care for the right prescription while Kaiser was closed on the weekend and once again received horrible customer service by Tina ** in member services who didn't return my call the day I filed my complaint for the correct medicine and then treated me as if I didn't matter. When I told her how horrible my experiences were, and asked her how this was acceptable she had NOTHING to say. Even when I threatened to drop them as my insurance, they made NO attempt whatsoever to rectify the situation or keep me as a client. These two staff members should be at a minimum ashamed of themselves.

I have had Kaiser insurance forever and now that I really need coverage, they will not cover. They will not even put a referral on the tab left for it can go somewhere else. After paying hundreds of thousands of dollars. I need this help. They refuse. I now have to look into another insurance company that this Dr will take. So Kaiser thank you for nothing.

I have more than 15 years KAISER for me and my family and NEVER received any bills therefore I always prefer having them as my health primary insurance. But this year I keep receiving long bills from my child as a collection fees w/o any previous email explaining what and why is now these bills. I called several times, spend hours on the phone their agents told me inc. the supervisor "don't worry about it. Ignore it because is our mistake, you are fine, you didn't change your policy premium, is okay." But the next 2nd months again I receive collection bills of pages with a due date of 6,000 and another of $333.
I called my job HR they are concern and they tried to make them provide me an explanation. I have to take a day off just to dedicate the clarification, but who pays me for that? Finally I was told that KAISER now becomes the second insurance and the primary is from my husband the Health Ins. is GEM another bad service with them. They said will mail the coordination of benefits in order to be completed by the employee beneficiary and have to be returned to them via classic mail, then they will verify the information and will follow up with KAISER. At the meantime the COLLECTION bill is against me and lower my credit score. They have power to damage credits but nobody put them a stop to pay a fee against themselves for doing this damage.
Please audit their business and besides KAISER keeps getting more people from different areas as customers, it's impossible now to get an appointment on the time wanted because they have more people and they use the same building. They charge more, they give collection bills without following the correct process and legal process.

Horrible HMO! We have had HORRIBLE experiences at the Kaisers in Orange County, CA. Most of the doctors are B rated, they are only into preventative care with happy, healthy families, they do not believe in chronic pain, say "we do not do disability," most surgeries are like an express car wash, and they want you out that day no matter what, and there is little follow up or caring. If you file a complaint, they will stick their disgusting lawyers on you, change your medical records, and tell you "you are crazy and it's all your fault." This is a ruthless corporate money making machine, where you are just a number, not a human being.

I joined Kaiser in June of 2016. I have never had an experience, with any insurance, that I have been a member of such as the ones I am going to share with you. To began I chose a PCP, which took 2 months to obtain an appointment. I need a referral to an ophthalmologist. I was referred to a doctor in Riverside, which is about 40+ miles, from my resident. When I joined I was told all doctors are in the same building. When I questioned the distance, I had to travel, I was told, "this is the closest one to you." I had to wait 3 months to see this Dr.
When I went there for a pressure check, and inquire about having a cataract removed from my left eye, he examined me and began to tell me, "whoever put that tube in your left eye, you need to go back to that Dr., because I cannot do cataract surgery on your eye. You might lose your sight." I was shocked to hear what this person had to say, because he calls himself a physician. Then he told me, "you have a cataract on one eye, and according to the girl that gave you the vision test, you are half blind in the right eye." I told him this was not true. This was a nightmare that I needed to wake up from.
This man is a rude narcissist and unprofessional. Why this so called doctor was so rude to me, I do not know, but I chose not to return for a follow-up, and informed Kaiser. When I called in to see another Dr., I was told "we are going to put you on a waiting list, and when we have an opening, we will call you." I have never heard of being on a waiting list to see a Dr. Well this was not the worst.
Today I went to pick up a refill that a customer service rep. was suppose to call in for me. She did not. When I arrived at the pharmacy, I was told "your refill is not ready, and has not been called in." I was told to wait, and they would refill it. Well she comes back, and tells me "your ins. has been cancelled." I was shocked. "So, if you want this rx, you will have to pay $100." I called Kaiser, and was told "you have 2 coverages," which I do not. I changed my plan to another carrier eff 1/1/17, which is the way Medicare does things, and these people have cancelled my coverage before 12/31/16. I was the phone for 2 hours or more, trying to correct their mistake, because I have no coverage, and it is their fault.
My premium is paid to these people out of my SS check, but they have sent me numerous letters of cancellation because of non-payment. I was told it would be corrected, but I am doubtful. At this point, I do not know what to do. Have reported them to Medicare, but it takes about 30 days, and I need my medication. Kaiser has abused me, and I am thinking about seeking legal counsel.

So I try this insurance through my employer, I check and the website says I'm covered and my kids are covered who live out of state. Well, that only applies to the medical insurance, not the dental. So I set my son up for cleanings and then I get stuck with the $480 bill because "Oh no, our dental is only in Portland Oregon, it's the medical that is covered out of state." So wonderful, a week's pay gone. Then I go to use it and I call to make an appointment on October 11th and get told I would get a callback. Wait a week, no call. Call back and they tell me it's a 2 month wait which is unacceptable.
I need work done and this first visit is going to be just someone peeking into my mouth and sending me home. So I call back and ask if they can schedule me for actual things I need and they tell me no, they won't schedule me for cleaning or other work until after someone peeks in my mouth. I know what I need. So I ask will it be another couple of months after the initial appointment and was told yes. 4 months to get a cleaning is nowhere near acceptable. Cannot cancel this crap insurance fast enough. Avoid.

I had blood work done a few times. They billed me 380,00 and they waited for all the bills to come together then send me the bill. My other insurances never billed me with extras, I just paid my co-pay and thats it. I will not go back. Im going back to my old insurance co.

They could care less about your health. YOU never get used to your pcp due to constant changing. Doctors are rude and arrogant. PAIN management is a joke. KAISER is the poor man's insurance. Good luck getting a appointment when you need one.

My patient review is about my personal experience with Dr. Eric Kim Pain Management with Kaiser in Glendale, Ca on Orange St. I have been experiencing chronic pain in my neck radiating to my shoulder for about 9 months now. When I went to see Dr. Eric Cheeho Kim he recommended me to get an MRI in which I did. I had to call them to get the results after a week because I didn't hear from them. It wasn't even the Doctor I spoke with it was his nurse and she told me I have arthritis but was not specific enough. I decided to make an appointment to see the Doctor to get the diagnosis in person. When I called in for an appointment... the appt center gave me one in a month so I had to wait another month.
Now when I saw the Doctor regarding my MRI... he wasn't even able to give me a professional opinion as to what it could be that's been giving me this tremendous dull pain. Nothing absolutely nothing was said on his part that made any sense... I wish I was more assertive as the patient to get better answers from him but that's my fault. Now what he recommended was an epidural shot which I was reluctant or I should say skeptical about it and so he said "you can try a cervical facet joint injection instead which can have less risks" and so I agreed to it. When I got my injection he told me to make a diary every day for a week and to call him if I see no progress and so I did.
The nurse calls me back instead of him and I gave her details as to the dull pain I've been having now worse in my shoulder and arm all the way to my fingers and asked her that I need pain meds to get through the day and so she told me she'll let me know and instead of calling me back she had a pharmacist call me which was NO help at all. I let them all know that this is unfair to let your patient who pays $425/month and going to this terrible pain and to leave me without any meds. Unbelievable!
Now I requested to have a second opinion on my MRI from another doctor which I'm waiting for a call to make the appointment. There is two sad and wrong things here... One is that a Doctor was unable to read or describe my MRI and leave his patient without medication. I do not recommend DR. Eric Kim to any patient especially for an MRI reading. I don't know how to explain all this better but it's coming out of my heart and experience so please believe me and my judgement about this Doctor. They always want the easy way out but cannot even determine what it is you have and yet they tell you you're a candidate for an injection which is not always the right way to go.

My grandson severely lacerated his arm that required stitches in and out. Was very frightened of dying. He has a learning disability. Also he was drinking but coherent. The staff did restrained him, mind you his arm was cut open. And no one was allowed with him to calm him down. Has a paranoia about needle until mother got there and they finally let her in. His friend that drove him there was forcefully pulled his arm backwards to escort him out. When he left the hospital he started to cry and told us what happen.
One of the male nurses hit him on the head. He has a lump... pressure bruises on forehead behind ear where he was hailed down. Said he couldn't breathe. He kept on telling them he has asthma. And a catheter was force in his penis - nurse told him to shut up before he sticks a bigger one and ridiculed his private. That's when the dr. came in. He was bleeding. I just get upset just thinking about this that I can't write anymore. What happen to the Drs and nurses that cared? The answer is they don't. One more thing. They told him that he had no ins but he didn't have his card with him. They said they needed the bed for patients with ins. How sad.

I am a 69 year old female. I have a hiatal hernia. I been on 40 mg of ** for many years. 10/1/2016 I became a Kaiser Patient. Dr. ** became my doctor. I ran out of my ** and I call in for a refill. Kaiser pharmacy and Dr. ** will not give me the 40 mg. They say I can get it over the counter. It doesn't come in 40 mg. I am left in horrible pain. I have acid built up and I been suffering like this for a week now... I call medicare and told them what happen. I got to deal with this horrible pain until the first of November when I will have my medicare back. Nothing over the counter work. Why would they let me suffer like this?

I am writing this review as I recently visited a doctor at Kaiser (**, Melanie, MD) with sore Throat and cough. My whole purpose of visiting the doctor to avoid the worse. Wanted to get some medicines so as I can prevent the fever and to take care of the virus before it becomes strong. Doctor did have a look and told me that she could see some swelling in my throat however, it's just a virus and will go away on its own, she mentioned. Also, it was mentioned to me not to worry and wait for 10 days and come back when/if it get bad. I have seen first doctor in my life who would like to wait till the worse happens rather than avoiding or preventing it.
Anyhow I came back home with disappointment and as suspected, I came down with severe fever late at night. I had to rush to urgent care and since they would not take Kaiser so I had to pay doctor fee and Medicine payment (Walgreens) from pocket which was around $167.00 in total. The doctor at urgent care was very nice and he diagnosed me well and gave medicine and I was on my feet in 2 days. I wish Kaiser Dr had done her job to prevent the same and it would saved me money and more importantly the time. Now Kaiser is also asking me to pay a part of the bill ($110.00) for the visit. Seriously :( I would be paying the bill. But it seems though as if loss of 110 for nothing :( I would never recommend Kaiser to anyone.

I recently had surgery with Kaiser at the Sunset location. Doctor and all nursing staff was amazing. Best service. What I am rating is the disability dept for this location. They are extremely rude, unhelpful and downright nasty. Slow at processing claims. Only Kaiser I have seen stating by Karria they will take 20 business days to send 2 dates online to EDD. This is completely unacceptable. Other Kaiser locations request 3-5 days. Not this place. I'm sure if one of them had surgery their claim would be processed same day. I am now having to return to work with less than half use of my hand and sutures in place as I am unable to wait 2 months to receive any benefits. This dept has been the worst experience I've ever had to deal with. Such a shame such a big corporation allows this.

I moved from Nashville this year, where I had a terrible experience with Cigna, my employer-provided insurance company. I signed up for Kaiser Permanente without knowing much about it, but it was one of 2 options from my employer. I have been extremely pleased with their services. Their employees have all been very friendly and seem happy with their jobs. I've barely had to wait on hold for telephone calls, and everyone I've talked to, from pharmacists, to customer service, to doctors, have all been very kind and helpful. I love the online options, like signing up for appointments online -- for a recent illness I was able to find someone to go to the same day. This is such a wonderful change from what I'm used to in having to deal with insurance companies. I would recommend Kaiser to anyone -- in fact, my fiance just signed up because of my positive experience.

I really loved Kaiser for the three years prior to this year. I felt as if my doctor truly was invested in my care, and help me live the best quality of life possible. As time went by, I learned what triggered my pain attacks, and how to control and manage them. With a lot of help from my doctor. I went from pain attacked every three months to every six months, to nine. My issues are stomach related. There is nothing that can be done except to manage the condition. I use ** for pain, especially at night when the pain is especially bad. Sometimes when food is digesting it feels like glass is breaking in my stomach. There has been times I have crying in bed unable to move.
A year ago my doctor demeanor changed, and he informed me that regulations in pain medication has changed. He starts asking me if I sell my pain medication or allow other people to use it. It was such a stupid question I started laughing. I was also drug tested, which I passed. I called him because my stomach was hurting badly. His reply was to make an appointment with my gastro doctor. That is fine if there was not a two or three month wait to obtain a appointment with her. The pain was so terrible, I ended up in the ER. I eventually was seen by a snotty nurse practitioner a week later that did diagnosis the problem. Though he was the type of health care professional you want to punch in the face.
My pain was under control, and all was well. Out of the blue my leg started to hurt. I tried to make a appointment with my doctor, but I could not get a appointment for two weeks! I ended up going to urgent care and finding out it is a pinched nerve. Sadly, this condition continued. I went to Urgent Care a second time to get a referral to physical medicine because once again, I could not get a appointment with my primary in a timely matter. I saw the physical medicine doctor who had me schedule a appointment with a physical therapist. When I saw the physical therapist she stated I needed to be on steroids so I would not be in so much pain. The amount of discomfort I was in, would not help me.
My doctor's nurse called out of the blue after six months and requested a doctor's visit. I agreed. It was the day after seeing the physical therapist, and I asked him for the steroids she mentioned. He did not seem happy about this and said I should have contacted my physical medicine doctor. Once again I was interrogated about the ** and what and when I use it or if I sell it. I felt it was a waste of a copy payment! He once again treated me like a drug addict. I left feeling violated and dirty.
Several days later I assume I had a bad reaction to the steroids. My back, side, stomach, and leg felt as if it was on fire and cramping also. I literally threw up until bile was all that was left. I ended up in the ER. I was told I was having a episode. They gave me **, and sent me home with nausea medicine and medication to stop the cramping. I emailed my doctor, called him, left three messages for him. He ignored them for four days. He let me suffer in agonizing pain. When he emailed me back, it was basically to call physical medicine. Mind you I was having STOMACH ISSUES. I switched doctors and was told she wanted me to be weaned off the **. I had no say in it. Period. I was re-drug tested.
I am done with Kaiser and their inhumane treatment. There is no excuse for the way I have been treated. I was left in pain, in so much pain I was throwing up and ignored. Treated like some junkie when my chronic pain is real. He is very aware if this. Then not to be given a choice if I want to stay on or off a pain medication. Should that not be my choice!? We are changing health plans. If this is the way people that just take a moderate pain medication are treated, I feel very bad for anyone that takes ** or other pain medication on a regular basis. I guess they do not care if you are in pain. Screw you Kaiser, especially you, Dr. **.

I am writing this because I feel like I have no voice, especially with a huge entity like Kaiser. My son injured his shoulder in football and has been suffering great pain ever since. I brought my son into the orthopedics department (Arbor Ave, San Diego) on the 21st of September. We met with Doctor C who examined my 16 year old son told him that he would need surgery on his shoulder. He told us that he would look at the MRI we provided him with and call us back THE NEXT DAY. After 5 days went by, I called and left a message for Dr. C. It then took him exactly 1 week to call me back (now putting us at 2 weeks since the office visit which he promised to call back the next day). Unfortunately I was working when he called and I did not pickup. Dr. C's voicemail said is that he can't read the MRI and will have to figure out what to do from there. Why did it take over 2 weeks to discover this and why was I not called immediately?
I called Dr. C back within 30 minutes of his voicemail and of course had to leave another message for the doctor. Meanwhile my son is in pain and is nervous about a potential surgery that Dr. C told him he would need, and asking me what is going on and what he should do. Because of the Dr. C's non-responsiveness and the level of my son's pain, we had to make a decision on what to do. WE NOW WENT OUT OF NETWORK SO THAT MY SON COULD HAVE HIS OPERATION. Since decided to make an appointment with Scripps, who saw my son within a week and were able to schedule a surgery within 2 weeks after seeing the doctor. Perhaps this is what an HMO wants, for members to go out of network.

For the last 7 years I have been taking pain medication for severe pain due to degenerative disc disease stenosis and arthritis in my entire spine. Today I was told that after all of these yrs of success with the pain medication, they are reducing it by 10% a month because of CDC guidelines. These guidelines were written as a guideline NOT MANDATORY. It took over a year to get the medication correct so I could get out of bed and be somewhat productive. Now I will be bedridden again and they don't care. I am confident they are reducing everybody's pain medication for 1 reason. TO REDUCE COST!
I HAVE BEEN A STELLAR PATIENT. I passed the many urine tests they required me to take. I always take as directed and never called in early with an excuse to get extra medication. Can they do this? They are a insurance company and provider. They are using the guideline as an excuse to make money without any concern of the patient's needs. How can I fight this. Somebody please help me before I am unable to get out of bed, unable to walk and unable to dress myself. What can I do??? I am permanently disabled as it is. Would you take away insulin from a diabetic. They are using the guideline as a rule of law, yet the CDC even said that if your patient is suffering do not make changes.

This year after being seen by her MD during routine physical my daughter was referred over to what I was told was a "ear, nose and throat specialist". We attending the specialist appointment he the specialist prescribed antibiotics for a possible slight ear infection that my daughter never complained about or knew she had. He the doctor had us schedule a follow-up to be seen two months later. Today she paid that visit, I took the day off from work only for this doctor to tell me that he was going to refer her to a "ear, nose and throat specialist". I told him that I was told and under the impression that he was that person. He seemed to wiggle around the question and said that he wanted to send her to the best to see if he would recommend surgery.
At that very moment I felt swindled and taken advantage of. I paid for not one but two visits only to be referred to another specialist. Swindle because I got the impression that they must really think I have an unlimited number of financial resources and money just falls out of the sky. Well quite the contrary medical cost are high and they are careless of how they refer people. I never had this experience at other medical firms. If I was referred to a specialist that meant that the person I was seen by was the same person that would do the analysis refer to tests and make recommendations and if approved would perform the procedures (surgery etc). To be referred to a specialist with the same title within the same department gives me a lack of confidence and feels like a system that just kicks the can down the road.

KAISER IS A DISGUSTING MEDICAL SOCIETY!!! I would give Kaiser of Colorado zero stars if I could. Kaiser is a monopoly of doctors who care only about their best interests and not their patients. Having our 3rd son, I have experienced the gomco circumcision and the plastibell. My second son, circumcised with a Kaiser Pediatrician only knew how to perform the PLASTIBELL. I went ahead with it because the gomco method used on my first son went well, so what could the difference really be? Well, there was a huge difference and going home with a ring tied around my son's foreskin caused not only discomfort for almost two weeks to him, but he didn't even want to nurse because leaning himself against me hurt him so much. He didn't want to lean or lay on me because of his plastibell cutting off blood circulation to the skin.
A few days into it, not only did he still not want to nurse much because of his discomfort, but he also started to bleed. Getting a hold of a Kaiser Doctor right away is Near IMPOSSIBLE. You end up waiting on the phone for 30 plus minutes just trying to get a hold of a nurse and then they don't have any useful advice other than take them to the emergency if you're concerned. Kaiser in Colorado is a joke and if you can go with any other insurance, do it. They don't care about a patient's best interest.
As I'm about to have my 3rd son in Colorado still under Kaiser that we pay a boat load for each month, Kaiser will not cover the gomco procedure and talking to various nurses and our Doctor, no one will help us. The best part is, every doctor at Kaiser told me Kaiser would not cover gomco. Kaiser in California gives you the choice between both circumcisions, but in Colorado, the greedy pediatricians out here decided that they would fight to take over the circumcisions because DOCTORS DON'T MAKE ENOUGH MONEY. Right?
What other reasoning is there considering that OBGYNS have done circumcisions since the beginning of modern medicine and now these greedy Kaiser pediatricians fought to take over for their best interest and Kaiser was too CHEAP to train them in both methods, only one. Kaiser is a disgusting medical model and should be avoided at all costs because they only care about their money and the money their physicians receive.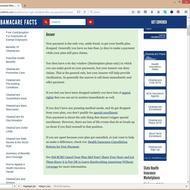 Kaiser Permanente has provided one of the worse customer service experiences I have ever had, resulting in the termination of my account. I was paying my bill a few days after the month it was due, for instance for the coverage of May 1 to 31, I paid on June 6, 2016. I called Kaiser beforehand to ask if this is okay and I was told it was. When I tried to pay for the month of June in the beginning of the July, I found my account was "Termed." I called customer service and after a 45 minute wait and explanation, I was told that I had only paid from January until April, and thus, I was two months late and terminated appropriately. I was astounded as I thought I was paid through May. Then the phone hung up. I get a call back. I check the statements and find that I had paid through May. This agent refuses to believe me.
After 1.5 hours on the phone, while trying to make me write a complaint to a department I know will ignore me, she finally recognizes her blunder and decides to submit a reinstatement on my behalf. This was in July and I just needed to pay for June! I called every week after this, for at least 30 min to 1 hr conversations, where I was told to wait one week, two weeks, oh actually, it's a one month processing time; Finally, I get a voicemail saying my coverage was terminated appropriately. I call in shock and ask to pay FOR THE REMAINDER OF THE YEAR. I can't live without healthcare. No responses, no callbacks from the manager as promised. Kaiser: never again. I bought my healthcare plan through the marketplace. These plans are given a 60 day window to "make good on your payments." See attachment. None of these procedures were followed.
Additionally, the member services' complaint/grievances form doesn't allow for any punctuation at all, and does not disclose this information before a customer begins writing. This is clearly attempting to deter customers from submitting their complaints/grievances. I drafted my letter and had to meticulously go through each section to remove any punctuation. Absurd and obviously unjust.

They bill for an annual exam which is supposed to be free and they add some extra tests be done that I was unaware of and did not authorize, and now it has been 6 months and the bill that they told me they would cancel simply continues to linger. They also send what they consider an itemized list that contains a list of "lab test", "lab test", "lab test" which is totally unacceptable. They contacted myself and my place of work agent to notify us that the bill would be "covered" and now deny it ever took place. I have been told there were notes on my account and most recently they are stating that there are no notes concerning the bill being covered. I can only assume that they are making everything as difficult as possible on purpose. Sounds like a case of trying to recover some costs on a "free" annual exam.

It has taken TWO YEARS to get them to correct my address. Funny how the billing always showed up at the right place. Anyway, the two choices for life sustaining medications is a long wait at the pharmacy, watching the seasons change outside, or the crap shoot called the mail in thing. Just received my latest one, with one med. Ray ** clearly undercounted by at least a third, and most of the other one loose inside of the mailer (a dozen or so were in the sealed bottle), now in powdered form. This has literally become a life threatening issue. The "funny" thing is that this is for my blood pressure - GUESS WHY IT'S HIGH??!!!

"I am sorry we cannot give you a specific answer as to what is causing your sx. However, we are trying to rule out dangerous things that can cause harm and I am sorry you do not feel that way. We can meet again to discuss more if you want. However, if you feel that we are not providing you with the appropriate care, you are welcome to switch provider or insurance."
This is the email that my doctor sent me after I complained that my pain hasn't been helped not do they know what's causing it over 5 months later. I began leaking pus out of my ** btw and they won't run any tests except for obviously painful pelvic exams and ultrasounds. They told me that I don't have a bacterial infection...so their recommendation is to start physical therapy on Oct. 13th when my back hurts so bad that I can hardly get out of bed most days! I'm convinced at this point (since I've been bleeding for a year and a half since I had my son, they tell me it's normal) there's a possibility I could be infertile by now but all they're willing to do is switch up my birth control! And then this! So I'm supposed to just take pain pills and stay out of their office?! And then my doctor tells me to switch insurance companies. Maybe he's right because obviously you won't receive the care you pay for through Kaiser any more.

My father in mid-Aug went to the E.R... Hollywood-Kaiser... with a lower dual legs bacterial infection and a small amount of fluid in the lower part of the lungs... Speaking, walking and coherent... He was admitted after briefing his medical history... which I witness firsthand... Later during a update by a doctor... she stated that he was giving for pain ** and **. I felt that this type of medication was too strong for a 86-year-old male who in his lifetime did not take anything stronger than **.
After a few days of daily briefing the infection was in submission and the fluids were dissipated... I wanted him discharged but the doctor wanted to try some other treatment for his lower legs. During the next week, under Kaiser 24 hrs care... he developed a large bed sore from their neglect to rotate him. He could not breathe on his own. Need oxygen. For the first time in his life... could not talk, swallow, or open his eye... Left eye 25% open. Kaiser was not forthcoming about his condition... just bits and pieces. Because of the family concerns about his treatment at Kaiser... he was brought home. As he requested a few years early... he had a hospital bed, 24 hrs nurse, oxygen... He died 13 hrs later... AUG 25 13:40 hrs.
The family was never update from Kaiser about his condition when he returned home... Only then the contract nurse stated my beloved father would be dead within 24 hrs. I strongly believe that under Kaiser care at the hospital there was extreme negligence on their part... without intent. My father was a asset to the United of America... worked at Hughes Aircraft on the satellite program till he retired... He deserved better treatment... Someone needs to be accountable.

Joseph BurnsHealth Insurance Contributing Editor
An independent journalist, Joseph Burns is the health insurance topic leader for the Association of Health Care Journalists and contributes to AHCJ's Covering Health blog. He has also written about health policy and the business of health care for a wide variety of publications, including Healthcare Finance News, Hospitals & Health Networks, Managed Care magazine, Ophthalmology Management, TaxACT.com, and The Dark Report. More about Joseph→

Kaiser Permanente is a unique health care management program that is located mainly in the western United States. In California, Colorado and seven other states, patients who have Kaiser coverage get health care services, including hospital stays, at Kaiser health facilities.
Offers low-cost health plans: Kaiser offers several different levels of service with varying premiums, deductibles and co-pays.
Kaiser offers all services itself: This company provides health care services as well as health care coverage, making it easier to get needed services and file claims.
Online application process: It's easy to get a quote and sign up for Kaiser.
Best for Students, employees, heads of families
Kaiser Permanente Insurance Company Profile
Company Name:

Kaiser Permanente

Website:

https://healthy.kaiserpermanente.org/