Consumer Reviews and Complaints

I signed up for BCBS FL through healthcare.gov as there weren't any other options available to me. I paid the first month and signed up for autopay. I was never sent a notice via snail mail, e-mail or phone (though BCBS has all) but my insurance was canceled due to non-payment. I was notified by doctors who received a notice I was terminated (BCBS let THEM know but not me...). 3 hours later, I was re-instated with apologies for my inconvenience at their mistake.
I verified my checking account number, routing number and additional credit card information were all on file. 2 weeks later, and then they did it again. This time, they are fighting reinstating me as their policy only allows for reinstatement 1 time a year, be it their fault or not. I have hours and pages of notes trying to find help and ended up at a local office. Unfortunately Irma hit, but I still have not heard back from them after 2 messages. The whole experience is tragically surreal, and I tried to keep things brief as my experience is so similar to others. WHY ISN'T THERE ANYONE HELPING US?!?

I have Florida Blue HMO, I was put in a plan with a $7000 deductible. I pay full price when I go to the doctors, not copayment. It really sucks. Now I can't change till next year when the open enrollment is available again. I go to the doctor 2X/year. I will never make this deductible. My prescriptions are now $5 from $1. My advice is make sure that the person completely explains what all the health care terminology means & what it entails.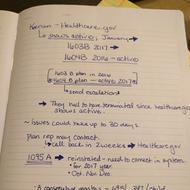 I signed up for Florida Blue though healthcare.gov and was happy with the service. I had an affordable payment for my son and I for good health coverage. A problem when my auto payment was stopped by Florida Blue and they subsequently kicked me out of my plan. I called and they agreed to reinstate me if I paid the 2-3 months that had lapsed from auto pay. I did pay them over $500 for the past months that they did not collect my payment through auto pay to reinstate my plan. I received a letter within a week stating that I was dropped form Florida Blue due to non-payment. The problem began when Florida Blue updated their system and accidentally kicked out everyone in auto pay.
When I realized they were not collecting their payment I resolved it by paying them for the months that had lapsed plus the current month of coverage. They had sent a letter about this problem, however it was to an old address of mine that I had previously corrected with a customer service representative over the phone, however the change was never made... so I did not get the notice. I still felt that it was their fault for not correcting my address and not informing me of the mistake that dropped me from auto pay. When I did correct this and paid them in full, I expected to regain my service, however that did not happen.
I called back and finally spoke to a supervisor named Karen who proceeded to yell at me and tell me that I never had auto pay and I was dropped for nonpayment. I tried to explain to her that I was informed of the mistake and resolved the issue and she proceeded to yell statements like "Oh my God" and "What is your problem" to me. It was not productive and honestly, from the information I had gotten from other customer service agent prior to talking to her, knew more about the issue than she did - she just tried to bully me off the phone and lied to me that there was no problem and I was making this all up.
I spoke to her supervisor, John **, who did that because a lot of companies dropped out of the affordable care act, Florida Blue had to deal with the influx of new customers and things had lapsed. He agreed that Karen should not have yelled and bullied me and said she would call me back to resolve our discussion but she never did. And unfortunately, my problem still persisted. I had paid for the months that Florida Blue had kicked me out of auto pay including the next month and still had no health coverage. This really seemed unfair and was extremely stressful as my coverage included not only me but my child. Now, even though I had paid them in full for a mistake that they made, they still denied me insurance. Karen stated that they would refund me when I tried to tell her of the mistake but this never happened either.
The lack of understanding of customer problems and inability to listen to the individual problem that I had was extremely disappointing and her attacking reaction was extremely disappointing. I never thought I would call customer service to be bullied and yelled at, but Karen changed that perception that day. John had promised to look into my issue and call me back later in the week but never did. I called again and got similar promises with no calls at the end of the week. I finally talked to a Rafael that tried to resolve my problem, however I still did not get a callback - he was at least sympathetic and helpful, something that I thought did not exist at Florida Blue.
I finally talked to a Christopher that patched me into a three-way call with healthcare.gov customer service to finally resolve the issue. This was several months from the beginning of this issue where I spoke on the phone for hours a day, I think 5 was the most in one day, trying to resolve an issue that occurred with a system update error that they never corrected.
I started a journal of my interactions with Florida Blue customer service because there were so many calls and conversations and no resolutions that actually came to fruition. I finally had to pay another $500+ to Chris to reinstate the plan when he resolved the issue even though I had already paid for those months before (when the issue was supposed to be resolved the first time). It was an absolute nightmare that no one should have to go through but my story does prove that if you call enough, you will finally find that one person that can make everything right... even if you had to pay double.

This insurance was picked for me via the market place because my previous insurance Coventry One dropped out of Obama Care... The monthly premiums is definitely higher. I searched for a cheaper insurance but they were all off brand companies, I was afraid to trust them. So I kept FLORIDA BLUE HEALTH. Wednesday 8/2/2017 was my first time using the insurance. They picked the doctor from their FLORIDA BLUE CLINICS. I made an appt. Was surprised that the wait was not long at all. The staff and doctor were super nice. Went back for labs on 8/5/2017--the wait was less than an hour. The lab technician was super nice.
I didn't have any CO-PAYMENT at either appt. So far I'm satisfied with the insurance. Think I will keep it. My prescription was only $11.99. I highly recommend FLORIDA BLUE HEALTH to anyone that wants to try it (mainly because I previously had BLUE CROSS/BLUE SHIELD) with a previous employment and I was completely satisfied with them. To those that's looking for health insurance, FLORIDA BLUE HEALTH is the BEST CHOICE.

I had to sign up for the Affordable Healthcare Insurance. The only insurance available to me was Florida Blue. I signed for the health package and also created an autopay for the $813/month payment. After the first month, nothing was paid from my bank account. After numerous calls to Florida Blue, I was told over and over that the system was having issues and the amounts would be withdrawn the following month with no penalty or fees. When trying to visit a walk-in clinic, I found out my account was canceled two months prior.
I called the help line again and was told that it was canceled for non-payment and the support person said she was not responsible for what others had told me before. If I wanted to get reinstated, I'd have to make a manual payment for those two months and she would submit my account for approval to be activated. For some, there is no other choice but this travesty of a healthcare insurance plan. I refused and am currently uninsured rather than deal with this debacle that this company creates and runs. Please run from them as fast as you can.
How do I know I can trust these reviews about Blue Cross of Florida?
885,230 reviews on ConsumerAffairs are verified.
We require contact information to ensure our reviewers are real.
We use intelligent software that helps us maintain the integrity of reviews.
Our moderators read all reviews to verify quality and helpfulness.
For more information about reviews on ConsumerAffairs.com please visit our FAQ.

I had a Florida Blue plan through my employer (a health insurance agency ironically) and regretted every second of it. This plan totally screwed my affairs. I've had my medications denied - after verifying the formulary, my doctor wasn't covered and I ended up having to pay out of pocket even though he was a covered physician in their directory. If you like hidden deductibles, stopping your medication for a couple days each month, and stress - this plan is for you...

I had Florida Blue through Healthcare Marketplace. Unfortunately my tax credit was removed for May & June because we are self employed & it took us a little longer to get our taxes turned in. I paid the ridiculous premium amount in May of nearly $1400 - thanks to help from a friend. I could not afford to do it again for June. Thankfully, Healthcare Marketplace reinstated our tax credit for June - I enrolled in a NEW policy which just so happened to be with Fla Blue & was same type of policy I had before. I called them & explained my situation. The woman was very nice & took my July premium payment & assured me it would be applied for July since it was a NEW enrollment from the Marketplace plus since I was appealing the tax credit being taken away that I had 3 months (now 2 months since June was over) to pay the June premium. She actually placed me on hold for a while so she could verify this information.
So everything was fine - I went to Dr no problems, got a few prescriptions filled with no issues. Then yesterday my pharmacy said one of my prescriptions wouldn't go through. I called Fla Blue & the guy told me because the Healthcare Marketplace did not identify me as a new enrollment - which was BS because the lady who took my payment knew I was a special new enrollment. Anyway he told me I needed to have the Marketplace send over a document saying I was a new enrollee. And since I wasn't a new enrollee they took the $ I paid for my July bill & put it towards my June bill. They were different policies!
So I call the Marketplace today along with Fla Blue who informs me that my coverage ended on May 31 but my special new enrollment began July 1. But since the computer filed me under the same member number I was still liable for the June payment even though they have me cancelled as of May 31??? That makes NO sense at all. And if I would've picked a different plan instead of the same plan this prob wouldn't have happened. So now my choices are: pay Fla Blue the almost $1400 for the June payment for which I'm not even enrolled or have no coverage for June or July & get Marketplace coverage with another company. And they're blaming this whole thing on the computer for randomly assigning me the same member # as before. Such BS.

I have Florida Blue's premier PPO plan but I still cannot get through to a human being. Twice my insurance has been canceled through no fault of my own. The first time I send a payment that was about.14 cents too much. Florida Blue deposited the payment but canceled my insurance and it took me about 40 hours on the phone to get my insurance reinstated during which many of my prescriptions were unavailable. The second time they canceled my insurance was because I sent my payment in early. Again, they deposited the check but canceled my insurance.
When I finally got through to someone to ask them to reinstate my insurance they told me to email them proof that the check was deposited which I had to get from my bank. After I did this, they claimed they never got the email and gave me another email address, so I sent the documentation again and again they never found it. So then finally they gave me a FAX number (2 weeks have gone by now) and they apparently received the FAX showing that I paid my June payment on May 17, 2017 and that they deposited this payment immediately. But here it is July 13 (almost 60 days later) and they still have not recognized the payment because now they say it takes them 7-10 working days to review the documents I sent them. Open enrollment in December was such a nightmare. There are not enough words to describe the chaos.

What A Mess At Blue Cross. At the end of October 2016 I turned 65 so I went on Medicare. Called to cancel just my part of the plan. The telephone operator cancelled me and my wife. She wouldn't reinstate just my wife. My wife had no medical coverage for Oct, Nov & Dec 2016. I applied for 2017 during open enrollment in Nov. 2016 for 2017. Paid every payment for 7 months. One month my wife has insurance. Next month no insurance. This is a nightmare. Now they are saying we owe money. I have every receipt for every premium for the last 7 months. No claims during that period. When will this nightmare end???

Florida Blue has done nothing but drag me around the dirt and back through it again. They are so very unprofessional. I have had them for 3 years or more. Up until this last year they were great. This year Fl Blue has messed up my account since February all of which was their fault. They couldn't accept payments due to their system, customer service wasn't communicating with my case and much more ALL OF WHICH WAS THEIR FAULT. I tried to get to the bottom of it and pay my bill but every time they had messed things up. Finally when I fixed it they made me pay $250 for their mistake. I then canceled my account weeks ago and what happens... I get a call saying I haven't paid. NEVER GET FL BLUE OR USE MARKETPLACE.

First problem with this company is I have advised them of my email 5 times and yet nothing fixed or added so I can get the information I need about my account especially if anything changes. Second they feel they can debit any amount of money as they did yesterday without my knowledge. I didn't approve $441 when my monthly bill is supposed to be $276. It takes hours before you can get to a rep that never has any answers. Third they can't seem to get my address correct which is the one I signed up with. They are in violation of HIPA law sending my explanation of benefits to an address I had three years ago that they have in their system from when I had Blue Cross with my ex-husband. One policy has nothing to do with the other and the old address should have been taken out which I've called about three times told it was fixed to be lied to again. I can't even go on to view my bill because they haven't sent me a security code.
This has been going on for six months. Nothing is ever corrected and they blame everything on the marketplace but wow they are quick to take money out of your account and when it's the wrong amount unauthorized that's illegal. This company should be shut down. I'm also making a complaint with the insurance commissioner. After 6 months they can't correct anything. Nobody knows what they're doing and they take the wrong amount out of my checking account. I have no other option than to cancel. They are money hungry crooks!

Called BCBS spoke to customer service & provided CPT CODES for a procedure. Was informed by BCBS representative procedure covered and responsible for $50 copay. Getting bills from doctor as stating non covered... BCBS states now that it is not covered in my policy. This BS with these Insurance Companies needs to stop. They increase our policy by HUGE AMOUNTS every year. BCBS needs to train people that work for them to give accurate information to clients of BCBS. I am tired of calling BCBS and receiving incorrect information. My husband & I started with BCBS Fl almost 6 yrs ago. Our policy was $500 month for both of us 6 years ago and is now $1300+ a month for both of us... This is BS. I have been on hold for 40 minutes with BCBS as I asked for the name of the person I spoke to previously that provided incorrect information.

I have read through many of the review here and our story is very similar. They refuse coverage for various reasons and every time we contact them we either can't understand them or they say they will resolve the problem within "X" amount of days and nothing ever gets resolved. The situation just keeps getting worse and worse. They take our premium payment each month but refuse to cover our expenses. We just had a baby in Dec. 2016 and ever since then, everything with FL Blue has been a mess! I am so fed up with the amount of time and stress this has placed on our family! We need to group together and do something people!!
They are taking our money and giving us nothing but stress, grief and negligence in return. I swear I can hear them laughing sometimes after I call for answers before they hang up on me. I cannot fathom how the hell they have gotten away with this for so long! For those of you who have sought legal counsel, how do we get this class action lawsuit started?

I have been struggling with FL Blue customer service support dept to settle two claims for my children's wellness visits in Oct-Nov 2016 since Jan 2017 when I was notified by my provider that claims were not settled and if I could talk to FL Blue to help with settlement. Since then I contacted them 8 times without success. While the initial reasons for denial were fixed within one call, they kept dodging settling the claims. I have written proof from customer support dept about their lies and self-contradictions about how the case is being handled. I have finally filed complaints about my claims with state of FL. Will it help? Is it worth pursuing a lawsuit as they have repeatedly lied to me about the progress of the claims. I have lost all trust in them.

I'm not one to complain, but I am so shocked at how this company operates. I have had FL Blue for years and everything was fine. Recently, I switched from freelancing to a job with benefits. Since my new job offers benefits I need to cancel my FL Blue plan. I called (simply seeking information about the cancellation process). The women on the line wouldn't even let me finish a sentence before interrupting me and telling me to call back during business hours. (I asked her what those hours were and she "didn't know"). When I asked her name she hung up on me.
Next I tried the chat customer service feature (hoping that maybe that woman was just having a bad day). Nope, "Maurice" told me to just "not pay my bills" to cancel [see screenshots for proof]. Ummm I'm sorry what?!? My last insurance company needed a formal written letter in order to cancel. How does a "reputable" business not have a cancellation policy?! After a lot of back and forth Maurice finally admitted they do have a cancellation policy and that I would need to call back between 8-6.
I'm not unreasonable, I totally understand there is a process for these types of things. All I was looking for was information in advance so I could follow their rules and cancel correctly. Instead I was treated with a rude interrupting customer service rep who hung up on me, and an incompetent agent recommending I stop paying my bills?!? I've never even paid a bill late in my life! ABSOLUTELY SHOCKED. I always spoke very highly of FL Blue but I will NEVER be a client ever again! Disclaimer: I used to work in customer service so I always go out of my way to try and be polite to support reps but this is 100% not okay! I would have been fired if I treated people so badly!

Paid premiums and my insurance was not active. Called over 10 times to fix the problem and customer service rep said I did not make a payment. I had to show my bank statement to prove that I paid all premiums due.. Management is a joke. I hope United Health and/or Aetna will come back to the individual health market...

I can't imagine if I had to place a claim with this company as it has been 6 months and I have been dealing with numerous calls to keep my policy instated as they have constant problems receiving my payment and debiting my bank account, due to their auto pay system having issues. No one calls back and to get a supervisor on the phone is a miracle. As I have waiting on the phone for over an hour every time I call. No one seems to know what is going on and has no information to be provided. I am just trying to make a payment and keep my policy current.

This insurance company is an absolute joke. My family member pays over $1000 a month on coverage and required knee injections as an alternative to surgery. She got the injections for years without an issue. All of a sudden Florida Blue decides to stop covering these medications altogether. Meanwhile, we never got a phone call. We didn't hear that anything was denied until WE called. Such poor customer service to not even let the customer know, on top of the fact that there is no reason this medication should be denied when it was paid for in the past. What is the point of paying insurance companies if they won't pay for what you NEED? Again, absolute joke of a company.

My daughter has been on the phone with BCBS for two weeks or longer with no satisfaction. They should be ashamed of themselves. The bank sent electronic payments to them and they claim they never received. BCBS will not talk directly with the bank so the bank sent several faxed copies of the electronic transfer of payments. BCBS claimed they did not receive the fax, so my daughter went to the bank and got a copy of the payment and faxed it herself. They still claim it will be another 7 to 10 days to process the fax. Two electronic payments sent and they want to drop her insurance. Is this because she is ready to deliver my baby grandson. Shame on them and their no service customer service.

I was sold this plan for the current year. I did check to see that my doctors were under the plan. Now I am in an emergency situation and find that they are NOT covered by this plan. And to make it worse, my 2 choices within 30 miles are planned parenthood. I live in an urban area. I pay around $500 a month and have terrible coverage. They are trying to blame the government for this. They cannot upgrade my insurance plan. So I am stuck for a year. Paying $500 a month. I will need to go to the walk in clinic and pay the absorbent fee there.

I was fortunate enough to be picked up Florida Blue health insurance by my employment effective May 1, 2017. I called Florida Blue to cancel my mandatory individual out of pocket insurance on May 1, 2017, explaining that effective May 1 I was now covered under my employer which also was Florida Blue and to stop automatic withdrawals from my bank account and cancel the policy.
Florida Blue continued withdrawing the funds from my account on May 5th and notified me after calling them and being on hold for 33 minutes that I could not seize the individual coverage until May 31, 2017. This was a withdrawal of almost 600.00 for individual coverage that I don't need. When I asked for the supervisor's name all he could tell me was David and that he was not authorized to give me his full name. Funny that you are not allowed to go without coverage, but you cannot activate and cancel a policy on the same day. Absolute scam to a taxpayer trying to do the right thing.

Go online to this website and file a complaint with the state. It's not guaranteed, but it's one more step you can take. ** I decided to do this after never getting my overbilling issues taken care of by repeated calls to BCBS. So far, BCBS has not terminated me for nonpayment of bogus billing, but I can see it coming, based on what I have read here on this website. The phone agents say my account looks fine - I am paid up, and acknowledge the online billing is totally whack, and they assure me I won't be terminated for the bogus billing, but guess what, I don't feel reassured!!! I am getting the jump on this before they do. I have already received a one month overdue notice on bogus billing. I guess I have a couple more to go before they will terminate me for nonpayment of bogus bills. Wish me luck.

I had contacted the Marketplace where they cancelled my insurance with BCBS for a April 1st effective date. After speaking with Florida BCBS, they disrespected, harassed and refused to cancel this policy stating Marketplace did not send them the application. After getting Marketplace and a BCBS rep on the phone, we had him read he notes and in the notes on March 14, 2017 it specifically stated cancel policy as of April 1st. Marketplace stated numerous time they submitted the escalated request but they continued to state they never received the notice.
I had spoke with a supervisor named Jason at BCBS who was so rude he was talking over me and stated I owe him an apology. Then continued to be extremely rude to me. I had spoke with a Kevin ** today from BCBS who finally assisted me to get this issue resolved. Being a cancer patient, I truly did not need this added stress nor hassle from BCBS especially since I had insurance from my employer, which I was pay monthly payments on.

I've been told by healthcare providers that BlueCare is a nightmare. I'm wondering if the money I pay to Blue Cross is doing anything but upsetting the doctors. Also, I seem to be paying more in general for BlueCare as compared to straight Medicare. I would like someone to let me know. I was given a form from a doctor that had a list of medications on it that I was to research and find out what was covered. I didn't know the names of most of the drugs let alone the various dosages which are prescribed. I had a real struggle trying to get copay amounts from the Bluecare rep. She wanted the dosage to drugs that I had zero idea of what would be a normal dose. I had to struggle with the lady on the line to get her to give me examples of doses. Any response would be appreciated.

Florida Blue has not sent me an invoice for the correct amount since January 2017 despite numerous phone calls, being on hold forever, transferred to different departments where nobody could solve the problem, and 2 visits in person to a local office to have this matter resolved. To top it off, they just debited my bank account $35,000 by charging me 80, yes eighty, times for my May premium!!! I will never do business with this company in the future.

Once I had to actually start using my insurance, I have had nothing but problems. I had my daughter last year. I called to add her to my policy the day she was born. I should have waited. Part of the blame goes to the Marketplace, but most of the problems I have had I believe are firmly the fault of FL Blue. According to my Marketplace account she was officially on the policy, but FL Blue did not have any record of her. They don't tell you that in order to add a dependent they will be cancelling your policy and starting a new one. I tried to use my insurance for follow-up care after the delivery and kept getting it rejected. She had to be admitted to the NICU and then transferred to the NICU at the children's hospital about an hour away.
The Marketplace sent FL Blue the info about adding my daughter multiple times, but when I would call FL Blue they could never find it. The issue had to be "escalated" at least 3 times and my policy was cancelled and restarted twice. I cannot tell you how stressful this was to deal with while I had my newborn in the NICU and then needing extra services once she was released from the hospital. It took 3 months to get that straightened out and her officially added to my policy.
I selected my new plan and made my initial payment in Dec. The payment was credited to my old policy. I have been calling since Jan to try to get it straightened out. I keep receiving calls and letters stating that my policy is delinquent. I have called about 8 times trying to get it fixed. Sometimes I had to give up before talking to a person. It is not at all unusual for hold times for a representative to be more than an hour. If it was more than two hours I would hang up and try again later. It wasn't until about the 5th call that I was given a call reference number. I think this is supposed to be standard procedure, but it rarely happens. I got a representative last month who I actually believed would help me. She seemed much more motivated to get the problem straightened out than anyone I had talked to previously.
She promised to work on it and call me back by the next Fri. I was very disappointed when I did not receive a call and was still getting delinquent notices. When I have called the past 2 times they say the issue is resolved, but I am still getting delinquent calls and letters and it does not show fixed on my online payment history. The call center reps will not tell you where they are located and will only give you a first name. Most of them are very difficult to understand and it is obvious that English is not their first language. There is no way to get the same person that you have talked to before and there is no accountability for them to follow through with what they say they will do. You ask for the Billing department, but they cannot actually help you with your billing issue. All they can do is "send a message" to whoever.
I received the bill from the children's hospital last week. It is insanely high. How they can be non-participating in one of the only insurance company choices network is unconscionable, but that is another issue. I called FL Blue to find out why this bill was much much more than my out of pocket maximum (even for out of network). The first rep I talked to was completely unhelpful. I asked to speak to a supervisor. After a very long hold time (I was offered a call back, but declined, I just don't believe they will actually call me). I got someone whose name I could not understand, but he claimed to be a supervisor. I asked him why my out of pocket maximum was not applied to this bill. His reply was that the hospital was nonparticipating. I said I understand that they are not in my network, they are out of network, but the out of network out of pocket maximum should apply.
He said he did not understand. How are you a supervisor of customer service of an insurance company and don't know the difference between in-network and out of network! I asked if he could get someone for me who did understand my question. He said someone would call me. I called again on Fri, but the hold times were between 2 and 4 hours so I hung up. No call back yet. I will keep trying.

I am astounded by the amount of complaints against Florida Blue health insurance and so relieved I am not the only one dealing with it. What they are doing is illegal by accepting premium payments they agreed to and not insuring people with any coverage and making people look like criminals by not paying the doctors who perform their service. I have been dealing with a lot of the same issues that other people are having - premium amount is not the same as what I signed up for. Cancelling my plan because I did not pay my premium which I did. Cancelling my 5 year old daughter off because she MIGHT be eligible for KID Care which she is not nor did I sign her up for it. Denied claims for not being covered when told you were. Being registered under 2 plans when I did not sign up for 2 plans.
Spending countless hours talking to people overseas who have no clue what they are doing or saying. Told my coverage started on a certain date but being held hostage to a premium payment I was told not to pay because I was not covered for that month. Yet no one will get the issues resolved, only issue an escalation report. It is unbelievable that a company like this is so unorganized and someone needs to be held responsible.

Blue Cross has had my account screwed up since August/September of 2016. My husband was placed on Medicare and we were informed to cancel insurance and for me to re-apply for myself. Unfortunately it was incorrect information and it sent the ball rolling in the wrong direction. I have since tried to remedy this with Blue Cross and it hasn't worked! I have approximately 10 confirmation numbers and have probably spent over 40 hours on the phone with these people trying to get my insurance sorted out. They have me down as having 3 different policies, I paid my money over the phone for January and February of 2017 yet they have denied payment to Drs. Now the Drs are billing me and Blue Cross won't stop billing me. It's a different story every time you talk to someone.
I was so stressed over this I cancelled through marketplace and also called Blue Cross to cover my bases February 28th 2017 and lo and behold they keep billing me. They have me down as owing them over $2600. We need to see if we can do a class action lawsuit against this company especially after reading all the complaints against them!

Member services is a JOKE!!! Spent an hour and a half, most of it on hold while they look for information. They are ALL Spanish speaking with poor English skills. They are unable to access the claims in question and keep telling ME to contact my last employer for the information. I gave them all of the information needed, member number, claim number, I was able to pull it up on my computer but they say they don't have access. How can they help with questions about claims to which they are not given access??? WTH??? Such BS!!!

This company, which has a damn monopoly on the horrible mess that is Obamacare, is miserable. I set up autodraft which worked in Jan. It did not work in Feb due to their incompetence. They canceled my account. I had to reactivate it. I was hung up on several time from their foreign answering service. They said, "I see. You have autodraft set up, however, it did not work"??? What the hell does that mean? Now they took 3 months payment at once, last week. I get a call today saying I owe money? When I told them they took my money, they hung up on me again. I want to strangle someone. Rude P.O.S. This company sucks. If I could give 0 stars I would. How is it a marketplace when you only have one choice?
Blue Cross of Florida Company Profile
Company Name:

Blue Cross of Florida

Website:

https://www.floridablue.com/