Consumer Complaints and Reviews

I joined Humana Gold Plus (HMO SNP) 05/11/2017, BIG mistake, an agent with Humana set me up with Piedmont Senior Care. They don't accept Medicare or Humana, also set me up to see a Dr. Ann **, she doesn't work at the clinic. She works at the nursing facility. The receptionist said Humana is constantly telling people the same thing, she said everyone using Humana is telling her they are to see Dr. **. This company Humana, should be PUT OUT OF BUSINESS, they are endangering patients' lives. I switched back today 06/13/2017 to Medicare after only 32 days. Humana is A FRAUD!

Worst insurance company ever! Unfortunately this is what is available through my employer. They are always trying to override the decisions made by doctors in your medications. Once you meet your deductible and they may have to pay a little, they step in and won't give you the medications you need. I have been on the same eye drop since January and I have been paying for it. Now that I have met my deductible, they decided I don't need it! They cash the checks for my premiums with no problem. My employer pays almost 6000 a year for my coverage with a 2500 deductible. Now they won't approve my drops because it's their turn to pay! Horrible! If you can steer clear of this insurance as a company, please do! Your employees deserve better!

Humana will rip you off! My mom has been paying Humana $64 bi-weekly for the past 13 years for short-term disability insurance. She has been having health issues that are severe enough to cause her to be out of work. As soon as the doctor took her out of work and she filed FMLA she filled out her claim thinking everything would be ok. Let me just say nothing has been ok. She now faces eviction and is going to lose her car, her only source of transportation, why? Because she has been waiting for her insurance money from them for nearly 3 months. She has complied with them when they say they need something, her doctor has even called them and still nothing. She has been speaking with different reps and even a supervisor who is now avoiding her calls! I stay with someone and have been helping as much as possible but she has nowhere to go if she gets evicted which is inevitable! She has had zero money coming in this whole time!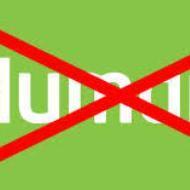 ***
Note to approvers:
Review already posted on https://www.complaintsboard.com/complaints/humana-medicare-drug-plan-part-d-drug-coverage-for-seniors-c875900.html
***
ENDANGERING CLIENTS HEALTH CARE - HUMANA (Medicare) Rx Drug Plan - Profits from pain 4/26/2017 1:25 PM
I have had HUMANA as my Drug Rx plan in NY for several years and now in Florida since moving here a year ago. In NY it was determined by 3 specialists, that I am ALLERGIC to preservatives in eyedrops (it caused me severe blepharitis) and then the anti-inflammatory drugs to resolve this caused permanent vision damage to both my eyes. I have to use unpreserved eye drops to avoid vision loss. All the eye doctors I saw notified Human of my sensitivity to preservatives and the need for unpreserved medications (I too am an eye doctor). Humana then authorized the (not on the formulary) drops at a $45.00 copay each purchased months supply (after a yearly first purchase of $125.00).
I called today to get a price on the drops in Florida, as recommended by my physician who thought she might be able to save me money by NOT using my drug plan. I was told by your rep 1-800-281-6918 that all the past reports my doctors filed were of no value. I was told that I had to start the process over and get new doctors to request this exception because it was a new year (each year). You did not promise to make an exception in any case. I was also told the drug is not on your formulary and I would have to pay full price. The Walmart discount prices is $175.84 for a months supply. It sells for over $200 / mo supply. It is illogical (and unethical) to ask me to go through the doctor request process each year. When your representative said I would have to do this I asked to speak to a supervisor since allergies dont go a way. He then played the same trick all "annoyed" providers do and said he would transfer my call to customer services who would help. He promptly disconnected us. (he had my phone number and if he wished to call back he could have).
I am a retired doctor, I understand how you play games by forcing doctors to do unnecessary time consuming paperwork and phone work so that you can stop patients who need exceptions from getting the meds they need and for which they have paid your insurance fees for years. Sure you tell the patients it is their doctors responsibility to contact your service department as if it would take just a moment or two. When I was a practicing doctor, I would have been doing this all day! Doctors are paid poorly enough already and now you add to the injury by making them do unnecessary paperwork or spend time on the phone with your company (which hangs up on them too) which is not possible for them to do today. It is a neat little way of deceiving your patients. You tell them ask your doctors to get an exception and put the blame on the doctor.
Having a formulary that allows you to negotiate for a lower price with a drug company is not a bad idea. However when a patient needs a drug not available on your formulary and when there is no alternative on our formulary, making them jump through hoops to deny services is UNETHICAL. We as patients, all know the stories of suffering senior citizens who live in pain because they cannot afford the medicines they pay their plans for. The medicines they can get from Canada pharmacy cheaper than WITH their drug plans.
As patients, you take our money in premiums with false promises of care and then deny service for greater profits. Nothing could be more unethical other than directly causing injury to your clients by stabbing them with a knife or shooting them. You get away with it indirectly, without putting a knife in them, by denying services. I wonder how this would read on the Internet? I gave you 24 hours to set this straight in writing and then I waited w weeks. On 4/26/2017 I then sent my email to your customer services and received no response. Today is 5/9/2017 If you intended to respond, 2 weeks was clearly enough time. This clearly paints a picture of the ethics behind your services and your concern for your clients. Dr Joseph A Ross
5/30/2017 --- The Human Drug Plan Rip-Off only gets worse.
My eye doctor prescribed a second med for me today. Unpreserved again because I am allergic as documented. This drug was also denied. Now she is going to write to them to see if they can get it approved. Meanwhile the records for several years show (at their company) that I am allergic and that does not change.
Today my wife needs and eyedrop for post surgical care. The drop is called Prednisone. When she went to pick it up today they charged her an $80.00 co-pay. I went online to Canadian pharmacy to see what it would cost without insurance. The price in us dollars is $27.00 and it is the same product from the same company, Allergan. GET THIS STRAIGHT NOW: WITH INSURANCE $80.00 WITHOUT INSURANCE $27.00 .. How ethical is this? I looked at HUMANAs ratings online.
Rating: 1.2 stars out of - 367 votes <== Any wonder why?

So much for having Humana as a secondary insurance. My daughter has Lou Gehrig's/ALS and the doctor ordered an all electric bed. Medicare will only pay for a semi electric bed and Humana refused to pay the difference. Terrible customer service.
How do I know I can trust these reviews about Humana?
790,221 reviews on ConsumerAffairs are verified.
We require contact information to ensure our reviewers are real.
We use intelligent software that helps us maintain the integrity of reviews.
Our moderators read all reviews to verify quality and helpfulness.
For more information about reviews on ConsumerAffairs.com please visit our FAQ.

My husband has had Humana for years to help cover the cost of his prescriptions. He went to the pharmacy like he does every month to get his prescription and it turns out that Humana terminated his coverage last month and never sent him any prior notice stating that fact. When he called to speak with a representative, he was also told that he owes premiums! And stated that if he pays almost $150.00! That's money we will never have, and then MAYBE they will sell him another plan!! Again, never notified of this fact. My husband's medication is to help with his insomnia, and now he can't get it. Humana was aware of this fact when he initially got the plan. I also found out that insomnia can be an indication of something serious. He is currently in contact with an attorney, to see if there is something that can be done about this situation.

Have been with this company over 10 years and only have used it for a claim one time back in 2015 due to a high risk pregnancy that left me unable to work. Recently I filed another claim because I am currently pregnant again and have been diagnosed with the same high risk problem I had last pregnancy that was an approve illness, but now I have been denied for this claim. I have called several times trying to get answers on how this is possible being that I had a claim approved before and all I get is rudeness and very nasty attitudes from the employees.
These people are not even doctors and have the nerve to send a letter saying I am not total disable before delivery date. I'm confused how am I suppose to do my job as a letter carrier if I can't even walk from my illness. They instructed me to appeal the decision and pray it be overturn. So now I have been off well over a month with no pay with 4 kids and one on way and I'm having to fight for money I paid for this insurance. I hate this company and as soon as I can I will be dropping them and I will also be making a complaint to my company so this company will not be allowed to sucker postal workers into purchasing this insurance.

I called Humana about my prescription benefits and spoke to at least four different people with no results. They all were quick to blame Social Security, pharmacy or myself for the problem. To compound my frustrations I could not understand half of what was said. They either spoke too quickly or without clear enunciation and I finally hung up. Without answers!

Following instructions received from Humana, I attempted to renew consents by clicking the options provided. Using several paths that I thought might work, I kept getting instructions to try again later. I don't want to try again later... It takes an act of Congress to even get signed into my account. I dread using this site because of the sign-in procedure and the fact that I either have to keep trying again later.

Humana Health Insurance offer a good deal on preventive care, like x-rays and cleaning, but not on crowns, fillings, root canals and extractions, but the dentist office offers interest free financing.

My doctor no longer accepts Humana. Now I'm having problems finding a newer doctor that will. My old doctor sent me to a specialist for my hearing because my left eardrum is blown out. I don't want to lose my dr and would rather change insurance companies without the hassle. But I'm having a hard time changing my health care plan.

All dental insurance is very limited in regards to dollar amount coverage. $1,000 does not cover major issues like getting root canal, crowns, implants, etc. We end up paying the bulk of the costs, rather than, say 20%, as you would in medical plans.

They should help with the cost with dent or should help with keeping the teeth that are good. Sometimes not all the teeth are bad but they would like pulled and that are good.

I get in and out timely. They are very patient and appointments when I need them without a long wait. They are willing to work with my schedule.

My car was broken into on the 10th of April. Cash, jewelry, a few other items and my prescription meds were stolen. I take these meds multiple times every day, and if I stop abruptly I go through awful withdrawals. I have severe anxiety and PSTD, and the meds treat both. As a law student, I CANNOT afford not to have my medication. I've barely been able to leave the house, and my final exams are one week away. I have missed so many classes because I'm so scared. I filed a police report immediately and called my doc. She wrote me a new prescription for a fewer amount than usual and said it was fine. Humana, however, was a diff story.
I called on the 10th. Told them how important it is that I resolve this asap and get my medication, for all reasons aforementioned. The rep said she filed an expedited claim & that I'd hear back w/in 24-72 hours (by which time I'd already be in hellish withdrawals). I had no choice, so said ok. After hearing nothing, I called back in the 14th of April. Rep gave me the runaround, said she'd submit another expedited claim, with the same time window. Still, 10 days later, NOTHING. I have been on the phone with them all morning, and they are saying the claim was denied bc it was filled too soon. DUH, my medication was stolen. Wtf?
Humana has let me suffer for 10 days without my medication. I may have to drop a class because of poor attendance, and I can't focus long enough to get anything done, nor can I relieve my crippling anxiety. I am physically in pain from the withdrawals, I'm so sick I can't go to class. My final exams are in one week and I am INCAPACITATED because Humana REFUSES TO HELP ME. I can't get a refill until the 4th of May, by which times I will be in full swing of Law school final exams. I am living in HELL right now. Am being punished for being burglarized, which is punishment enough! I am disgusted that they would let someone SUFFER like this. SHAME ON YOU, HUMANA.

Humana Ins. Co. has got to be the WORST insurance company I have ever dealt with! The people who are suppose to assist you with any questions you have are not very knowledgeable and sometimes quite rude. And to top things off they will not let me see the Dr. that I've been seeing for the last ten years. Even though he is one of the Drs. on their list. They say he has too many patients already. They have to split the new patients up between the other Drs. My Dr. even called Humana and told them he would take me as a patient but Humana said no. This is taking away patients from my Dr. and giving them to a Dr. people have never seen before. Don't they realize that the Dr. that has been seeing you for the last ten years knows a lot more about you than some Dr. that has never seen you.

I received auto calls from Humana that starts with (without any identifiable notice) asking Yes or No questions. It is a common phone hack in my area of country to let scammers bill your phone. I called them and customer service rep was clueless and didn't understand why I was alarmed by their attitude.

I changed from Humana to Anthem on January first, 2016. Humana has continued billing me 71.10 dollars a month for prescription coverage which I have from Anthem. I have tried repeatedly to get this stopped to no avail. I have even gotten a new account number to stop fraudulent charges but Humana follows me. I have called them repeatedly over the last year and they pat me on the head and tell me everything will be fine-- it isn't. Today I called them 4 times before I was finally given someone who told me their stupid policy. The first three times I was told they were transferring me and they just hung up on me. I believe this is company policy to see if they can make you give up. For 16 months they have stolen 71.10 dollars a month from an old lady on SS. This is a company based in Kentucky, BEWARE!
It seems I can't cancel their stupid insurance without mailing them instructions which I did today. I was never told this before. I have been told that I couldn't cancel without proof that I had other insurance. I have asked Anthem to send me a letter stating the date I started and that I am still insured by them. I am going to go to war to get my money back. I would strongly advise that you never ever consider getting any policy from these Kentucky republicans. They do believe in getting your money for the billionaires. I would never have done any business with them if I had known they are a Kentucky corporation. I don't know the order number, I disposed of all that stuff when I was sure that Anthem was up and running. I have something called the PPD ID **. I hope this helps.

I have Humana Gold Plus with RX. I have gout bad at times and been on gout med as needed. Now they tell me that my meds for gout isn't covered under their plan, instead they want $628 for a 30 day supply. If I had personal or private insurance, I can get it for $15. What's wrong with this insurance company? I'm 71 and need these meds, but can't pay for them. Gout is very painful and these people don't care to help people but fill their pockets. What a shame, we seniors are being treated almost as bad as our veterans. Investigate before you buy or you'll have the same problem I'm having. Good luck.

I went to Humana for gap coverage between COBRA and Medicare, and now I will be poorer by $3,920 for an emergency room visit one month before my 65th birthday. Neither Piedmont hospital in Atlanta nor Humana deigned to let me know, though the salesperson was eager to sell me a policy, that Humana has no contract with the nearest hospital to me. No recourse now but to take Humana to court. It is fraudulent to solicit a customer without alerting him to significant holes he is likely to encounter in his coverage. Also, Piedmont was remiss to tell someone on a fixed income that he can afford to fork over 25% of his income to that hospital, because of Humana, is obscene. Both outfits make a mockery of Affordable Health Care, and so does the serpentine healthcare.gov. Come the revolution, bloodsuckers, guess what...

New CAPTCHA security blocks log-in for days. Humana web support says it's a known issue. Placed another "ticket" for correction. Not fixed. Have waited twenty-two days for official word on approval of out-patient PT for my wife post-knee replacement (VERY routine). Best we can get is informal word from Humana's outside contractor. Humana Customer Service, benefits, and "approvals" has no record of any PT being approved. Apparent breakdown between third-party contractor and Humana - several weeks duration and counting. Nice reps - very nice. Awful automated systems.

Please be careful. I have not work since January 2017, HUMANA refuses to pay out my premium. This has cause me to get behind with my bills. HUMANA keeps sending me letters saying they need papers and information that's been giving to them several times!!! Spoke to an agent today, told me they will be sending me a 28.00 check W.I.T.H again trying to avoid paying!!! AGAIN BE AWARE OF THIS COMPANY.

First off stage III heart failure. I received a letter from Humana asking me to change to their mail pharmacy. Three months of medication at a time. Great. Save me from waiting at other pharmacy. First order 7 out of 8 medications came. Then bam doctor did not sign off on prescription. Got that fixed and had it faxed to Humana. Everything looked fine until 7 days later and no meds. Spent 8 hours to find the doctor had sent in order that read 1 every 4 hours or as need. Humana thought it read funny so they stop the order. Called my doctor and you all know how doctors respond, call back at their leisure.
So anyway, called Humana and spent 8 hours to find out there really are no one in charge just a bunch of yes men who can do nothing. My advice is corporations don't care so let's respond the same way. Drop them like a rock post and talk to as many people as you can. Let the people change this. You can. Your voice is what we need. Tell everybody you see or know they will change or their corporation will die. Do it now.

My experience is Humana has pretty good coverage, but here's the part that is terrible - they will pepper me with annoying calls either from Humana Pharmacy or my general healthcare, but when I call them to ask a questions, I'll be put on hold for obscenely long waits. Today I waited over 50 minutes to get an answer about my dental coverage (3 different calls - I gave up twice).

I was put on meds for high BP and I have Spinal Stenosis so I'm taking **. I pay $104.00 per month out of my $570.00 I get on my SSI to see a Dr. I have yet to see one. I have seen only a NP. This yahoo from whatever country he came from almost killed me. I ran out of meds and so I called it in and they said it was at the usual Wal-Mart so I went to pick it up and they said it was not approved for them because it was in a delivery system (WHAT!). 7 to 10 days. I went to the Dr office and the manager there said she would fix it. She did not.
The next day I called Wal-Mart and they said the same thing as before. No insurance. So I spent three hours getting this straightened out. I was in so much pain I had to go to a neighbor to borrow a pill from him. He takes the same stuff. I had an appointment today so I went in and confronted this NP and he ran like a little girl. The office manager came in and told me I should get another care provider. If you ask me I never had one to begin with. If I were a person who had a heart problem and this happened, he would be dead. I pay to see a DR not a NP. I want my money back. That's like paying for a Mercedes and getting a Kia. I live in Las Vegas & this is not over. :(

I've paid for a prescription plan for many years, and always got my generic ** and thyroid med for no extra costs. In Jan 2017, I ordered a 90 day supply of **, at no cost. Then, when refill time arrived, I was told I had to pay $8. Why? Because they "reclassified the drug". I told them that I am paying over $200 a year for a prescription plan, and refuse to pay more. They said, "Sorry." That's it. It is not my concern that their CEO makes 10-20 million dollars a year, but don't suck more out of me and give him $8 more. When I tried to opt out, they said I can't. I despise them. Rip-off. The GOOD news is that they are leaving Georgia at the end of 2017, per news. If they don't leave, I will be leaving them.

Again "You don't need this." 75 year old man fell and tore up leg. X-ray revealed not broken but damaged. Prescription given for swelling. Took it to Walmart and was informed that Humana says "he doesn't need this". Did they see x-rays? No. Did they examine him? No. Did they read medical report? No... Just "He doesn't need this". I feel that Humana has no qualm about the elderly suffering.

I filed a fraud claim with Centers for Medicaid on behalf of my 85 year old mother and the Physical Therapy she never received. Humana was to investigate and answer the claim. It has been two years and I am still getting bills from the provider. Every time I call Humana I get a different person or State. In June 2016, Robert ** in the Kentucky office sent a letter saying my Mom's liability was only $206.71 (which I paid) of the $1100.00 billed and the claim was to be settled.
It is now March of 2017 and I am still receiving monthly statements for $718.00. When I spoke to Robert ** today, he mocked me, talked over the top of me, and laughed at me for thinking this is fraud even though he already indicated a year ago there was no liability. When I asked to talk to his supervisor, T.J. **, he again laughed at me. This is the most reprehensible and unprofessional behavior I have ever experienced in my entire life. My Mom just passed away a few weeks ago and this is how Humana is treating me.

I have called and talked with ten different people in Member services, HR, agent services, sales department, agent support, customer services and market support for Hillsborough County FL and I honestly can't remember who else trying to find my AGENT. YES, silly me I lost her number and address. But I thought someone somewhere in this maze they call Humana Health Insurance would be able to find the insurance agent that sold me my policy. Wow, was I wrong. It sure is a sad situation when they (Humana) don't know how to reach their own agents!!

I called to cancel my Humana plan in November 2016. I was told that all I had to do was not pay it. The representative said it would auto cancel. The person on the phone then asked if there was anything else they could help me with, I said no and hung up. It's now March of 2017. I'm still getting emails from Humana about my invoice, which is now apparently at 1300 something dollars. I contacted them again, to make sure my plan was canceled. They said IT'S NOT!! Apparently I owe all of this money, when I already tried to cancel my plan. I've had a different health insurance provider for months through my work. I'm livid, and I wish I would have recorded the original phone call. If that would even do anything..
Humana Health Insurance Company Profile
Company Name:

Humana

Website:

https://www.humana.com/