Consumer Complaints and Reviews

Humana Pharmacy RX coverage Part D for medicare: I have had nothing but problems with Humana and inconsistent information on top of it. I have actually stopped taking from Humana Pharmacy representatives. I was initially told when switching to Humana (also paying an extra premium of $37.00 month) that this was excellent coverage for the medications I am on. Having a limited monthly income and knowing it would be a yearly deductible of $500. I have actually more than met my deductible and these medications are costing me a fortune. I have actually stopped taking some medications because of the price. (ex: ** eye drops $660.00, ** $82.00 , ** $57.00) I am suppose to be taking and have taken these medications for several years NEVER having these prices.
All of a sudden they are now charging different prices than they told me and putting medications in different tiers than they were originally to make them more expensive. The Humana representatives are not helpful and EVERYONE tells you something different. Having worked in customer service and a supervisor I can not believe this is how a company treats their clients. I will recommend any and all to stay away from HUMANA. I will be switching as soon as possible. It is actually a crime that people like myself get bad information and go with a company that you are locked into for a year. I am not normally a person that would make a public complaint, BUT I am disgusted with Humana and do not want anyone else to fall prey to their misconceptions and bad service.

They send me things in the mail. THEY OWN YOUR INFORMATION, AND SEND IT TO EVERYONE! ALLOWING TELEMARKETERS TO CALL AND ANNOY YOU. Frequent telemarketing calls, they never stop. Customer raises their voice, when you do. Customer service can keep transferring you. The sales agent can mess you up your insurance when renewing and the possible result of the mess up could lead you to wait another month for it be effective. Even when your insurance is messed up, they won't spare you the convenience of a turnaround for inconvenient purposes, and when its their fault, still have to wait for the effective date - following month or longer, and if you prescriptions, too bad, still have to wait, and you possibly will have to paid out pocket, no reimbursements.
Keep getting this RX SMART SUMMARY in the mail. I can never seem for them to stop receiving. I just got off the phone with them about this, and my response was: "Well what if I just give you guys a different address, because you don't really want to stop this from coming in my mail." And their response was: "Well we would have to end your insurance." And my response was: "End my insurance because I don't want to Receive these paper summaries in the mail. Really! I am sorry, let me see what I can do before I transfer you, (and they never know) and possibly wont transfer you. If they transfer you, you will have to repeat your address and everything else, and re-explain to the next dept. why your calling. Very Incompetent!

I have been with Humana for a few years. This past January when I ordered my breathing med I was waiting to come out of hole, where my med would have been over $300.00. It would drop to $131.00 after the first. So I was cutting back to half to try to get by the last two weeks. I called and gave my info and my med never arrived. Then I called back and was told the person I talked with had not got my visa card info. Then I tried to refill this same med on the 21 of April, again making sure I had enough to last. I kept watching my bank account and the money was not taken out.
On May 1, I called and was told again the banking info was not taken. I told the person I was talking to that was simply not true for I had my bank register with me when I ordered on the 21 of april and recorded it after the young lady confirmed and told me the cost. So I was upset and called my local Wal-Mart and they were going to run it for me. But when they tried it said the med was filled on April 21. So I called Humana back and talked with a young man and he said the info about the confirmation of payment and they then sent the med with expedited postage. I received it on Wed., the 3rd.
What worries me is what about the meds I have that have no co-pay? I have no way to find out. I used to go online without any problems. Now they say they have done a secure log-in. Well it is secure it won't let me log in. And when I contacted them about not being able to get in they messaged me back with changing my password. I tried that and then this captcha comes up and you are to pick out certain matching photos. The trouble is the format has no pictures!!! So I have enough stress in my life without this mess. I will be going back to my local Wal-Mart where I know I can depend on and trust my health needs will be met in a timely manner.

There are only two things that work at Humana Pharmacy: their prompt processing of the customer payments, and their listing on the U.S. Medicare website. The following are rankings from A to Z (Z = worst): 1. Speed of handling orders: Z, Worst: Major delays. They do not keep good records, and therefore it is very difficult to find out the status of an order. Their employees are rude, they interrupt the customer, they lie constantly (even changing their story multiple times within a single telephone call).
They refuse to call the doctor when there is a problem (e.g. doctor wrote a slightly different prescription than the customer asked for, e.g. because of the malfunctioning of the Humana Pharmacy website), or they say they cannot read the doctor's handwriting, which in fact even a child of 9 can do), and they hold up an order for multiple days when there is a problem instead of informing the customer. Even if the problem is that the customer owes more than expected for the prescription, it takes them days to inform the customer. The typical telephone call to try to wrest information from Humana Pharmacy will take 1/2 hour (1 hour is not especially unusual).
2. Competence of website: Z, Worst: The Humana Pharmacy formulary does not contain common drugs that tens of millions of people use and that are written about constantly in newspapers such as New York Times. It is also missing common dosages that millions of patients have been prescribed. It is supposed to allow the patient to select a generic version, but that function is disabled. Then when the patient finally selects a drug (or a close enough drug that the doctor will know what is meant when Humana Pharmacy faxes him), they do not disclose the price. All this leads to major delays (3, 4, or 5 days or more). Despite major website malfunctions, there is no online tech support, and they do not publicize the Tech Support telephone number.
3. Competence of customer service: Q, Bad. (See item 1 above!) All Customer Service is telephone only -- not even Tech Support is online. They have at least 3 divisions in Customer Service: Customer Service, Tech Support, and Enrollment Team. Switching between them typically takes 5 minutes. Their representatives will not answer even simple questions about topics in a different division than the given representative is in.
4. Competence of telephone system: Z, Worst. Even though many of the calls appear to be answered by Americans (i.e. not East Indians), it is often extremely difficult to hear the representatives (The problem is not my telephone system). Needless to say, the representatives refuse to comply with the customer's request to speak loudly, slowly, and clearly. When you call them, even if you have called recently, you have to listen through long starting robo-messages, including an incredible long legal disclaimer. There is no callback option where they would call the customer back in the case of long wait times, and they do not give the customer an estimate of the wait time.
5. Competence of "survey" function that rates the representatives: Z, Worst. This is a call-back robocall that never works. It says "Press 1 to begin the survey". This does not work on my very standard cordless phone which tens of millions of people have. Pressing "1" only causes the message to repeat, and so forth until infinity.
6. Dispensing quality: M, Not good. If they can substitute a drug manufactured in India, they will. 7. Dispensing accuracy: F, Needs improvement. If your doctor makes a mistake and does not prescribe what you asked for, or if Humana Pharmacy has a question about something that the doctor faxes them, there is a long delay before you will find out. 8. Treatment of local pharmacies (antitrust aspects): H, Fairly good. Unlike nearly all other (criminal) mail order pharmacies since 2016, Humana Pharmacy does actually compete on price in many cases (but by far not all), and does not limit the local pharmacy to dispensing for only 30 days.
9. Bottom line: U, Quite bad. They need major housecleaning in their management. They are on a par with some of the worst organizations in existence which serve the public. Think U.S. Congress, CIA, FBI, U.S. Social Security Administration, U.S. IRS, Verizon, Comcast, Uber, Airbnb, PayPal, H&R Block Tax Software -- the list goes on. Since I am not aware of criminal complaints against Humana Pharmacy, I cannot call them "organized crime", but it does appear that they are on the way to earning their stripes.

I use the online-service frequently. A pharmacist is always available via phone, should I need help. The service sends advisory email when I am scheduled a refill, or need a new scrip. When generic becomes available for an existing scrip, I am advised.
How do I know I can trust these reviews about Humana?
766,190 reviews on ConsumerAffairs are verified.
We require contact information to ensure our reviewers are real.
We use intelligent software that helps us maintain the integrity of reviews.
Our moderators read all reviews to verify quality and helpfulness.
For more information about reviews on ConsumerAffairs.com please visit our FAQ.

This is a pharmacy through my provider. My meds are delivered to my house in 3 month quantities. The first 2 deliveries were great. After that everything fell apart. I would get partial deliveries. Half of my meds would come then the rest piecemeal. At first I had all my medication synced up. Meaning everything came as one delivery. That was great. By the 9th month I was running out of meds. Some would come and some couldn't be ordered. The whole reason I signed up for the service was to have all my medication come at one time. Very disappointed.

If you are planning on using Humana mail order Rx, I would say stop unless you have a lot of patience and like stress. Tried for 2 months to set up my account and managed to get most of my Rx's to them. Had trouble with two and called in with number they provide, gave my story and was told have to transfer me. Transferred, told my story again and said transfer me again. Got disconnected. Started over again, finally got through and tried to tell my story and person would not listen to me, wanted to go over my Rx's and would not pay any attention to what I wanted to say. Should not of been surprised. Had problem like this other times when I called in. Why do they give you number to call and then transfer you 2 times. Seems like a very poor run operation. Finally told last person I talked to, to cancel my account, was going to go elsewhere and find a company that knew what they were doing.

I just recently moved from MD to NC 5 months ago. I had Cigna originally paying $13 a month. Now unfortunately with Humana started paying $18.20 for 2 months then it jumped to $27.80. Not only did it jump up in 3 months after joining, they're fighting me on my medicines. I was getting ** patches which is for pain, the ** brand, but they don't want to pay for it even when my pain management doctor filled the form out as to why I need it but they still said no. I see my pain management doctor every month and drive all the way to MD once a mo. The last 2 times I've seen him he gave me prescriptions for this patch and they won't fill it because they don't want to pay for it. I NEVER had this problem with Cigna-HealthSpring. My pain doctor would fill the form out and it was approved but now I'm with Humana they fight me and won't do.
Also I use an ** for pain and Humana tries to force a crappier generic on me even if it gives me allergic reaction and makes me bleed just to save them $. I thought we the customers are suppose to have a choice but we pay more for the brand which is ok. But they don't even want to do that. I never had a problem with Cigna when my pain doctor filled form out for my ** patches. Now with Humana I get a hard time with the answer no. I HATE HUMANA. I also see most reviews on here, so do most people like over 800 people. Wow Humana sucks bigly!!!

Beware of a collection dept. scam at Humana specialty pharmacy. This is a complaint about Humana specialty pharmacy mail order. We are having problems with Humana SPECIALTY Pharmacy MAIL ORDER, located at 111 MERCHANT ST, SPRINGDALE, OH 45246-3730. They charged us for stuff we did not order. And they are enforcing us to pay for medications that we did not order. And threatening us with collection.
Then we contacted the pharmacy, they listen to the phone recording of our order, they found out that we did not order all what they sent us. They say they will fix this mistake, but never did and for year 2016 we do not owe them anything and their computer indicates we owe them nothing for 2016 BUT THEY REFUSE COMPLETELY TO SEND ANY KIND OF A STATEMENT STATING THAT WE OWE NOTHING FOR 2016. All I need is one sentence only in a statement (this member owe nothing for 2016) or (balance zero for 2016) because I do not trust those people anymore.
The supervisor at the Humana collection department (Melissa) does not take the word of the patients coordinator Karen who listened to our Phone order and found that we did not order all what they delivered, If this supervisor MELISSA think that Humana coordinator Karen is DISHONEST then no wonder why the customers think this company is running by Crooks.

I started in Dec 2016 to get a tier and quantity reduction. My doctor has filed them for me. I was approved for the quantity. But have been not for the tier reduction yet. My doctor yesterday put through a urgent request and still get different answers every time. They won't help me lower the cost of my drug I cannot afford.

I have been taking ** for many years because I have a syrinx in my spinal cord. Under United Health Care's AARP plan I paid $8 for this prescription because it is a generic drug. I switched to HUMANA, EVEN PAYING AN EXTRA $30. p/m premium, because they supposedly would charge me less for my prescriptions. The reality is I pay more. When I called today (01/26/17) I was told that it cost more because it is a controlled substance. There is nothing about this charge written anywhere. I plan to sue.

I would highly discourage anyone from using Humana Rx. First, they don't allow for automatic prescription renewal. Every time you need to renew a prescription, you have to call and order it. CVS Caremark and Medco are very automated in this and make it easy. Humana does not. Secondly, there is a "bait and switch" issue when choosing them for Medicare pharmacy. In July when I first started looking at possible companies, I was told that my generic drugs would have NO copay. This was true in my first order in November. I had to reorder today and each one was $8. And my monthly payment remained the same! That is quite an increase... 800%!
Also, they have no automated ordering. I called this weekend and did get an automated service... gave them the prescription name, all the security info and the prescription number. Then the automated service transferred me to another automated service to leave the credit card into, which I did. Then that automated service transferred me back and I got a message that the "office was closed and I had to call back during office hours"??? Really... take me through the entire process, spend the time on the phone and then take all my credit card information and THEN tell me to call back!! I called back this morning and there was no record of my order... so I had to go through everything again. Avoid using them at all costs. Unfortunately I am stuck with them until next year when I can finally get out of this terrible mistake.

Once again these idiots screwed up again. They sent the meds to the WRONG address AGAIN. This company is dangerous and incompetent. They should NOT be dealing with medical issues. The star rating should be ZERO.

Humana website lacks functionality. That is so frustrating. Their phone system is not far behind. I asked if they could just refill my prescriptions every 90 days. No hassles... just get them in the mail. Too simple. They can't handle that. So no auto refills. Ain't that great!

Humana Pharmacy has started a new scheme to try to control what medicines you take. They want you to order your medicine without seeing your cost. I have been on ** for several years. Very inexpensive medicine. Now they want to charge me over $200.00 for a 3 month supply. The cost should be nothing. Not the first time they have tried to overcharge me. Last time it was over $15,000.00 because they didn't agree with the dosage. Whenever you see the TBD next to your prescription, don't order until you have spoken with them to find out what you will be paying.

Please save yourself numerous headaches! They claim a prescription is covered, then deny it. They deny a prescription your Doctor ordered because they disagree with the dosage. Apparently they believe they are in a better position to make that kind of decision. Absolutely every dealing we have had with them has been a problem, without exception. We have only been with them for six months and we are switching plans, but also know we will be dealing with 2016 issues LONG into 2017. Extremely disappointed and frustrated customer!

Do your homework, do your homework! I had a fast talking agent give me this big spill on how wonderful this ins was; and yes, their drug plan would cover all of my scripts. That was a joke! Silly me enrolled right on the phone, then started checking into whether certain of my drugs were covered...especially **. Guess what? No way did they cover this drug unless I took the generic brand; which I'm allergic to! They didn't care. There one or two drugs they don't cover. And now, I've tried to dis-enroll; they said they'd do that but so far I'm still in their system! Now, I've been spending the past week trying to get back with my former insurance co through TRS. Folks, please do your homework first!!!

I have been using Humana mail order pharmacy for many years now, with good results. There have been a few glitches that were easily solved with a phone call. I am thinking about signing my husband up as I get better service than he does with a different insurance.

My wife and I are vacationing out of state in Washington and our vehicle broke down delaying our return to our home state by one week. Since my wife will run out of a very cheap blood pressure medication in several days we called Humana and asked them to send us seven (7) extra pills that we were even willing to pay for. After being on the phone for over three (3) hours we were told that our doctor would have to call in a new prescription for these pills. Yesterday, our doctor immediately called in the new prescription at the telephone number provided by our Humana representative. Today Humana still refused to send us the medication and had the audacity to state that our doctor merely called in to check on the status of the expired prescription.
I finally told a Humana supervisor, named Frank, that my wife can have a stroke or even die without her blood pressure medication and asked them if they cared in the least. The only reply I received from Humana was that, contrary to reality, the doctor did not call in a new prescription. Later today our doctor called in the same prescription for the second time and I was told that the order was being filled. Quite frankly, I'll believe it only if I see it delivered. There must be a better mail order pharmacy than Humana. Certainly there are none worse!!!

My wife logged on to the Humana Pharmacy website to place order for four meds, two of which needed new scripts. The two meds with refills remaining shipped out right away... After more than a week of waiting, she logged on to the website to check progress on the two meds needing new scrips. The orders were marked as cancelled. We did not get any notification from Humana about the cancellations. There is no info on the site regarding why the orders were cancelled. There is no way to contact them via email, which is the only way to reliably record the progress of any complaint or request. I tried entering the orders; same result... orders cancelled. Tomorrow I will have to try contacting them by phone, not something I'm to which I am looking forward. Humana Pharmacy really should:
1. Have a customer service email address so that questions/problems/requests can be recorded.
2. Send notifications to customers immediately when problems arise.
3. Add a section to the website with info on the nature of any problems that arise.

I previously used RightSource mail order pharmacy but discontinued service due to their abusing my credit card. When I first signed up for the service, I was told I could charge up to $30.00 a month in prescriptions. I paid my bill every month, and it never even reached $30.00. On one prescription I needed right away, I got a call (automated, of course) and they told me I needed to pay for it before it would be shipped. Not knowing what the problem was I gave them my credit card number, but it was just for that time. After that they started slapping charges on it every time I ordered a med. When they dipped into my grocery money that did it. I stopped using them and transferred my scripts to a local pharmacy.
Now a year later I am getting calls from them, every day, two and three times a day, and they're always automated calls. I called and finally reached an associate and told her that I was having problems with harassing calls, but she of course couldn't help me, and put me on hold and LEFT ME THERE. I guess I will have to change my phone number just because of them now.

This is by far the worst company my husband & I have ever had the misfortune of dealing with! The first 6 mounts we had this plan we were happy with it and then I don't know what happened! We went on a 2c week vacation and out of 5 prescriptions... 2 were expired. We called and they assured us they would call the Dr on the 2 and then forward all 5 to where we were going.
We received the 2 expired ones but not the other 3!! After an hour on the phone with them they said they canceled the other 3 because the Dr never responded. Bull! This has been going on since the end of June. This is the 15th of August and still no meds!! My husband is on heart meds and he's diabetic... (takes pills)... they just don't care if you die. We have called them so many times... they assure you that they are taking care of it... tell you it'll be 7 -10 days... medicine NEVER comes. You call back and there is no order even pending. Their big excuse is always "the doctor never responded." Doctors office has shown us all of the faxes where they did respond! I am so sick of this company!!

I called Humana on July 29, 2016 because my payment was due before July 31. I don't get my Social Security check until the 3rd of the month and asked if I could make my payment of $41.10 then. The Representative assured me there would be no problem. I called on the 31st to make my payment and was informed that I was terminated. I spoke with the supervisor and she submitted a request for reinstatement and that was denied. I received 2 calls on August 5th and 1 call yesterday the 8th. I have the least expensive phone with Metro because I try to save where ever I can. I didn't get the messages until later in the evening. When I called with the Reference number I was given I was told that because I didn't answer their phone calls I was denied.
In other words, Humana is slapping my hand because I didn't answer their phone call when they demanded. I kept asking the representative what I should do now since I am in Renal Failure and it was the same blah blah story. She even put me on hold (I assume to shut me up). I asked if she could give me other companies to go to that would care if I lived or died. I guess I could take responsibility for some of the problem but the fact that they felt shunned on because I wasn't at their beckoned call (actually I was in dialysis when they called and if anyone knows it's not nice sitting in a chair with needles in your arm). The name Humana has the word HUMAN in it. There's nothing human about them for me right now.

Humana RX Plan could not be worse! They don't pay most of the time, but when they do, they send you inferior medicines made in weird countries with inferior ingredients. They claim they are the same as those sold in other pharmacies, but do not believe them. They also block your ability to get your medicines in another pharmacy by claiming they already filled your prescription. Surly customer service by barely literates does not help.

On July 22, 2016 I called Humana to process a refill on my wife's prescription for ** that was on file and had one refill. The order was placed by customer service agent J.R.. Then on July 25, 2016 I called to check the order status. I have had problems in the past with Humana not processing my refills properly. At this time I was told that I had no order in the system and that my order that I placed on July 22 was cancelled. The customer service agent could not tell me who cancelled the order or why the order was cancelled. I told the agent that my wife was going to run out of her current supply of ** in 3 days. She placed the order again and agreed to pay for 2 day delivery.
I received an email from Humana saying that my order was in process on July 26, 2016. I called to determine what that actually indicated about the status of my order. At this point I was told that there was no credit card attached to the order and was waiting for a credit card. I reminded the agent that my credit card was on file with Humana. Somehow their system doesn't connect the two pieces of information, the order pending and a credit card on file.
Then the agent called the pharmacy to push the order through the system. He told me that he would call me on July 17 with an update as to when the order would should. He did call me on July 28 only after he was given permission by his supervisor that it was ok to call me. He told me the shipment would arrive the next day on July 28. It is now 6:00 pm on July 28 and there is no delivery. What I did receive was an email saying that my order had been shipped and it would take 3-5 days to be received.
Humana never showed any concern that my wife might die without receiving her ** on time. They did not offer any alternative solutions like having me pickup 1 vial of ** at my local pharmacy. I solved the problem by going to my wife's doctor and explaining the situation. The nurse said let me check our refrigerator and gave us 3 ** pens each with 100 ml of **.
Now you draw your own conclusion based on the facts I have presented if Humana acted professionally, ethically with compassion and understanding the life threatening implications of the situation. As for me, I will never ever use Humana 90 day mail order pharmacy again. I will also not choose Humana for her health insurance either.

Took me off plan in error!!!!! When I went to another state for 4 months they terminated me when I told them this was a one time stay!!! I said my primary and permanent address was NYC and not to change records and they did!! They caused me a not well person a lot of time and stress coupled with aggravation. How dumb can one be when I told them 10x.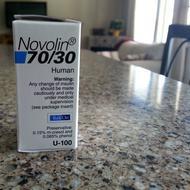 We have one choice for an advantage plan in Benton County, WA. Humana. I could probably have gotten a different RX company, however having just retired, little did I know about the price of insulin being outrageously high through Humana. I have to say that my other meds are reasonable. I have also encountered problems with mail orders that I make online. It seems whenever I do go online even to check on prescriptions to print out or double check something. Drugs are put on order and I only find out when I get a call from a computer letting me know I need to contact them. If I don't contact them they send the drug anyway.
I have sent a copy of my receipts and my Insulin. To be fair, when I have asked my pharmacist or called Humana, I usually have asked them what the lowest price is for my insulin... they assume that I am using my existing insurance. But if they know there are other programs or pharmacies that are 4 or 5 times cheaper they should let me know. By the way the same drug and many others are $15, even with premixed pens. However, I found out that the discount card through the manufacturer... Nordisk, if you are covered under any federal program (in my case Medicare), I am out of luck. So what good is Medicare for diabetics, the most expensive of chronic illnesses? Why do manufacturers charge such an extreme cost difference? $15 compared to $128 and more if uninsured or not having paid all out of pocket expenses for insurance.

I've attempted repeatedly without success over a period 45 days to get Humana Prescription Department to send forms to take steps for out-of-pockets expenses of overpayment of my deductible. So far Humana Pharmacy has provided excuses after excuses. I have sit through long phone waits trying to solve this problem; and still unclear to me why someone hasn't provided me with any information about being reimburse of overpayment. When I call, the customer service people are pleasant and professional, their explanation is unsatisfying. I have been on the phone with them for an hour and they just transferred and put on hold AGAIN.
I was told that I will receive forms to fill out to return to the pharmacy department (for an refund overpayment), that it will take 5-7 business days. Now after a month later, the forms hasn't been delivered, problem still unsolved. Humana acknowledgement of a refund is due back to me. How can this problem be solve with no forms help from customer service? Can someone from Humana Customer Service Please HELP ME.

Humana billed me for drug coverage w/o my request for their insurance and has now threatened sending "past due" premium billing to collections. Medicare had been informed as well as Humana that I do not use nor need drugs or their insurance.

I have only been with Humana mail-order pharmacy for 5 months but during this time I have had 4 orders cancelled. It has been a nightmare trying to straighten this mess out and the time and effort has consumed hours of my time. Each customer care, pharmacy technician and pharmacist can't be bothered to read the file and so I get conflicting (and incorrect) information each time I call.
The last pharmacist I talked to told me flat-out that I had been misled when they were soliciting my enrollment in their Medicare Part D program - and that the medication that they told me that I would have no problems getting via their mail order service actually was "reviewed on a case-by-case basis and that there is no guarantee that they will fill the order even if prescribed by my doctor". The first time I dealt with the problem, I got my medication 3 weeks late. This time it's been over a month and I'm still out of medication.
I am very disabled and it is very difficult for me to get to a retail pharmacy enrolled in their network. The costs of my medications keeps changing as they change from tier to tier without any reason, and some drugs have been dropped completely (and no other related drugs are covered by Humana). When this company was RightSource, customer care was reasonably good and I always got my medications after ordering them. After it was purchased by Humana, it seems that they go out of their way to irritate customers and interfere with the doctor-patient relationship.
Had I known when I signed up what I know now about how they operate, I would have never, ever signed up. Now it is mid-year and I am stuck until next January to choose another Part D provider. Someone - Medicare, CMS, American Board of Pharmacy, BBB or some other agency needs to help us deal with this company. I'd love to have an attorney contact me about this issue.
Humana RightSource RX Company Profile
Company Name:

Humana

Website:

https://www.humana.com/